Victorian terrace homes may be the norm in Melbourne, but Ripple House by FMD Architects stands out with a geometric addition that expands the floor plan for a couple nearing retirement and their two dogs.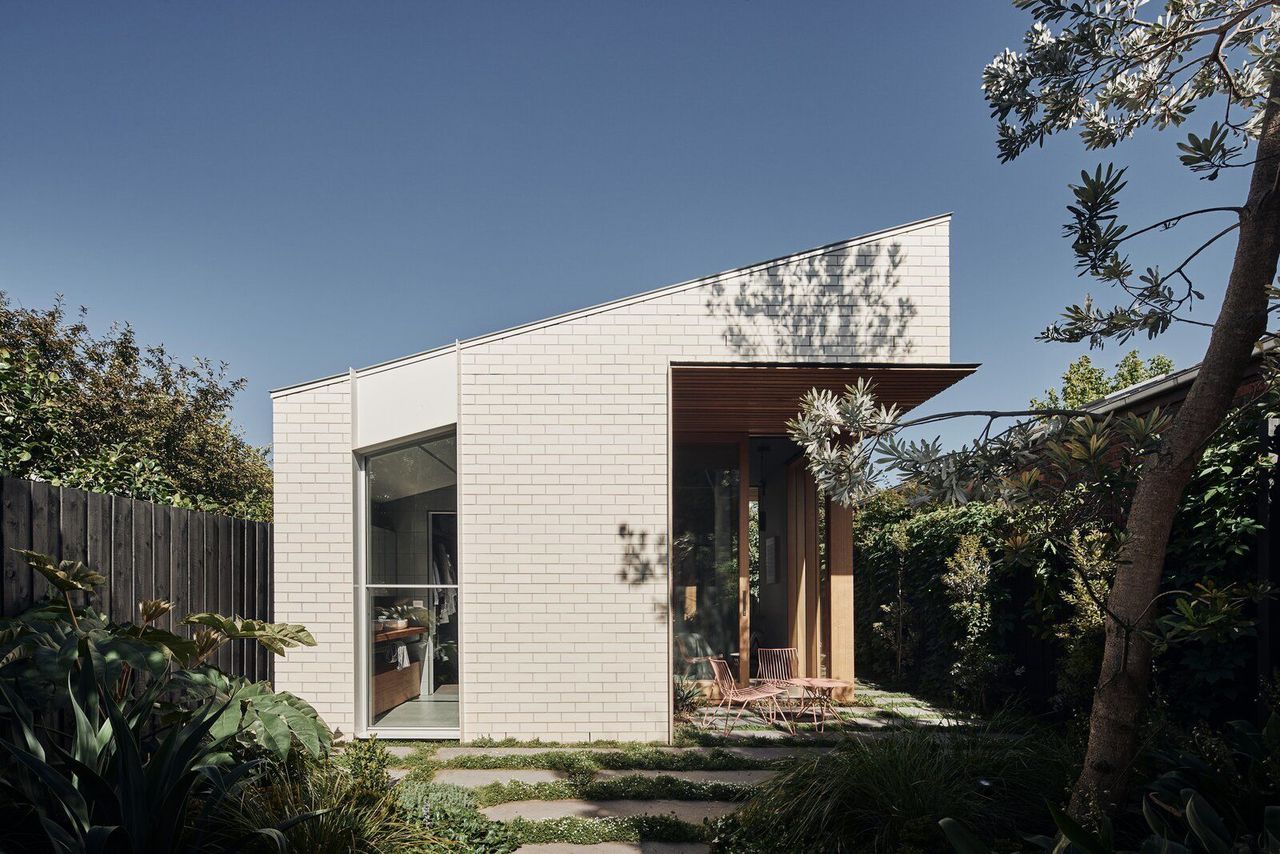 Silvertop ash timber battens line an undulating ceiling on the addition, which was completed in nine months. "The architecture develops a narrative around reverberation and progression, drawing on the 'ripple' notion to explore deft forms that mediate the descent of the site's gentle fall and associated impact on the interior," explains the firm.

Folded forms angle to grab northern light coming from the neighboring property's brick wall, and what the architects call a "springing point" on the ceiling holds a triangular skylight that ushers in morning light.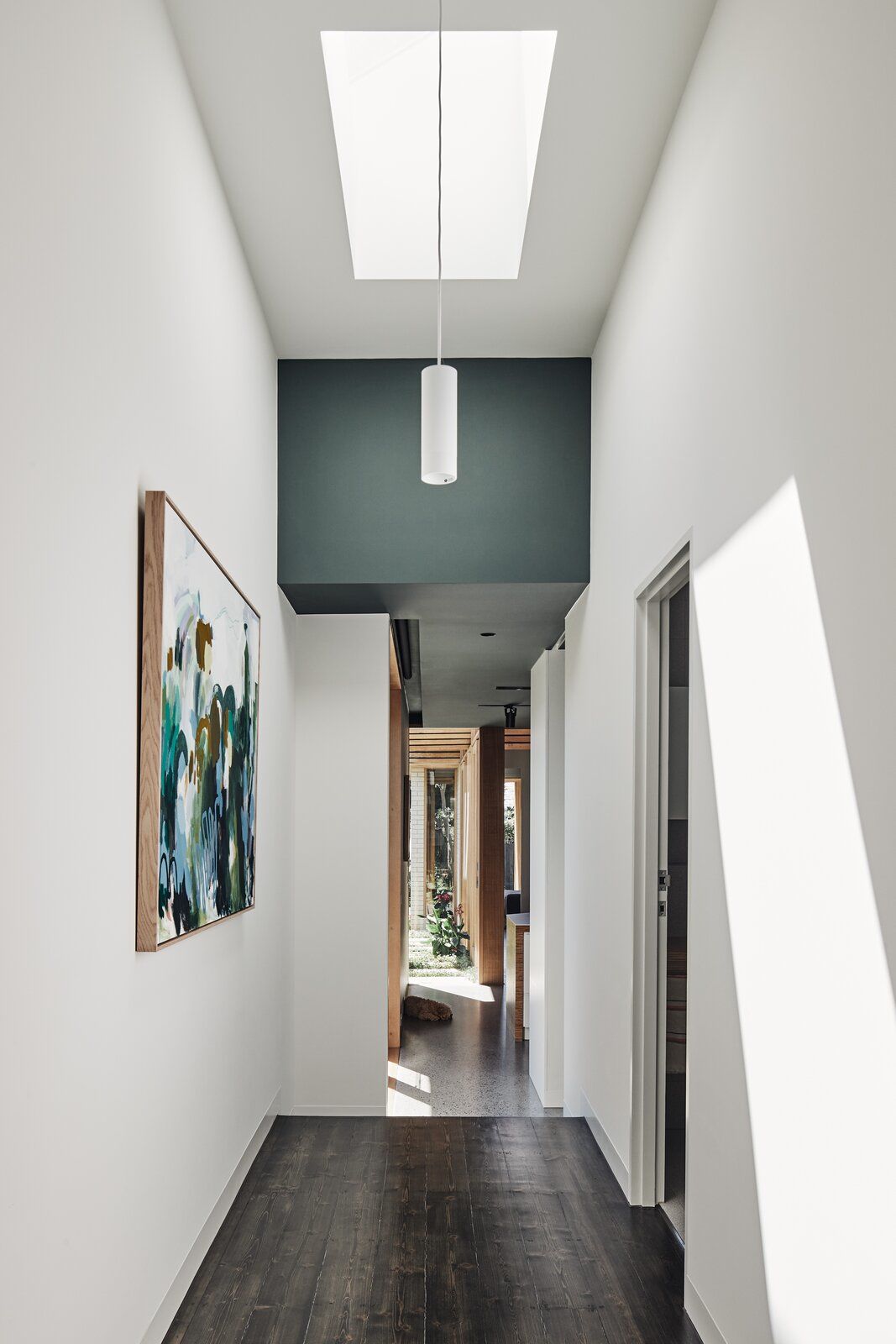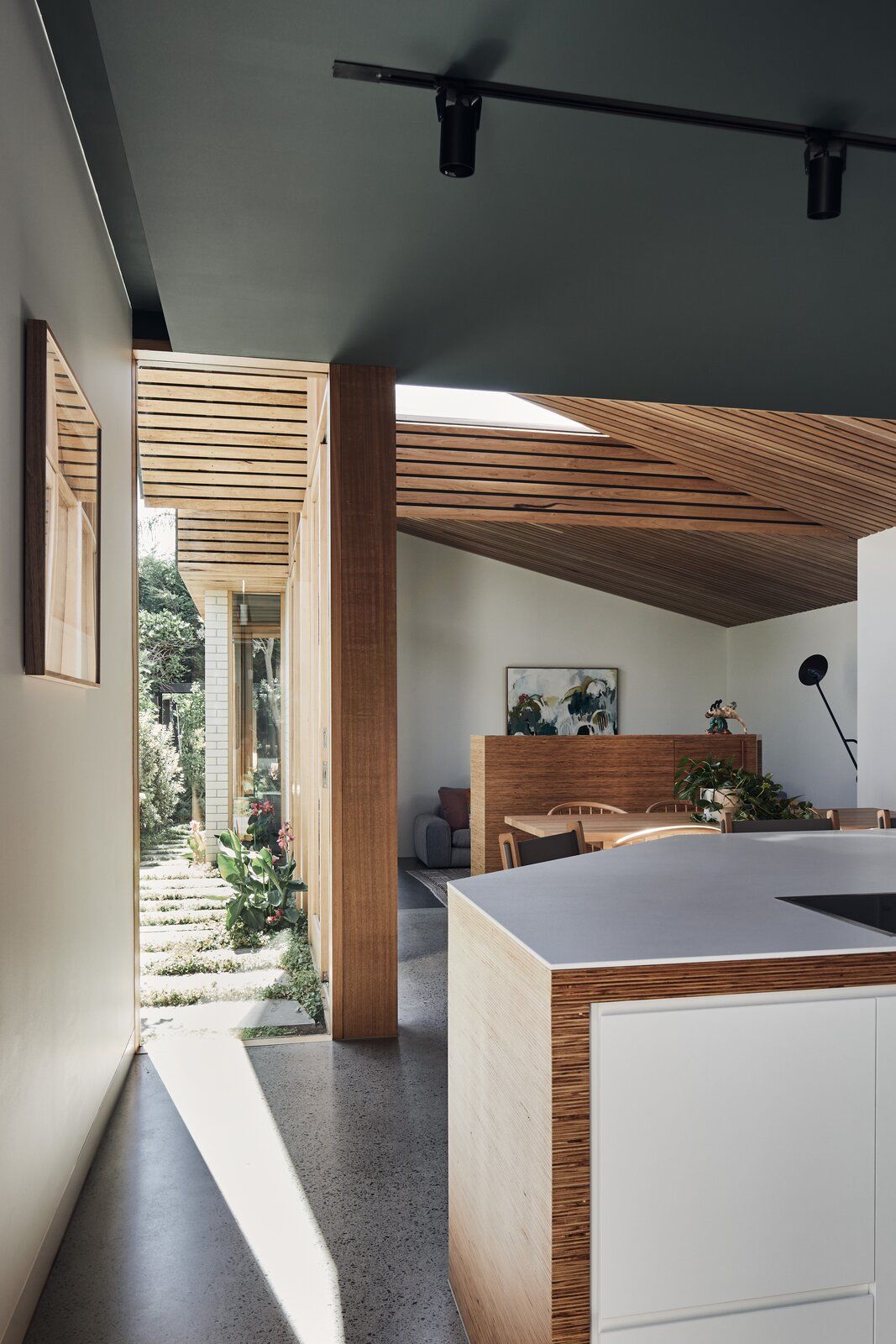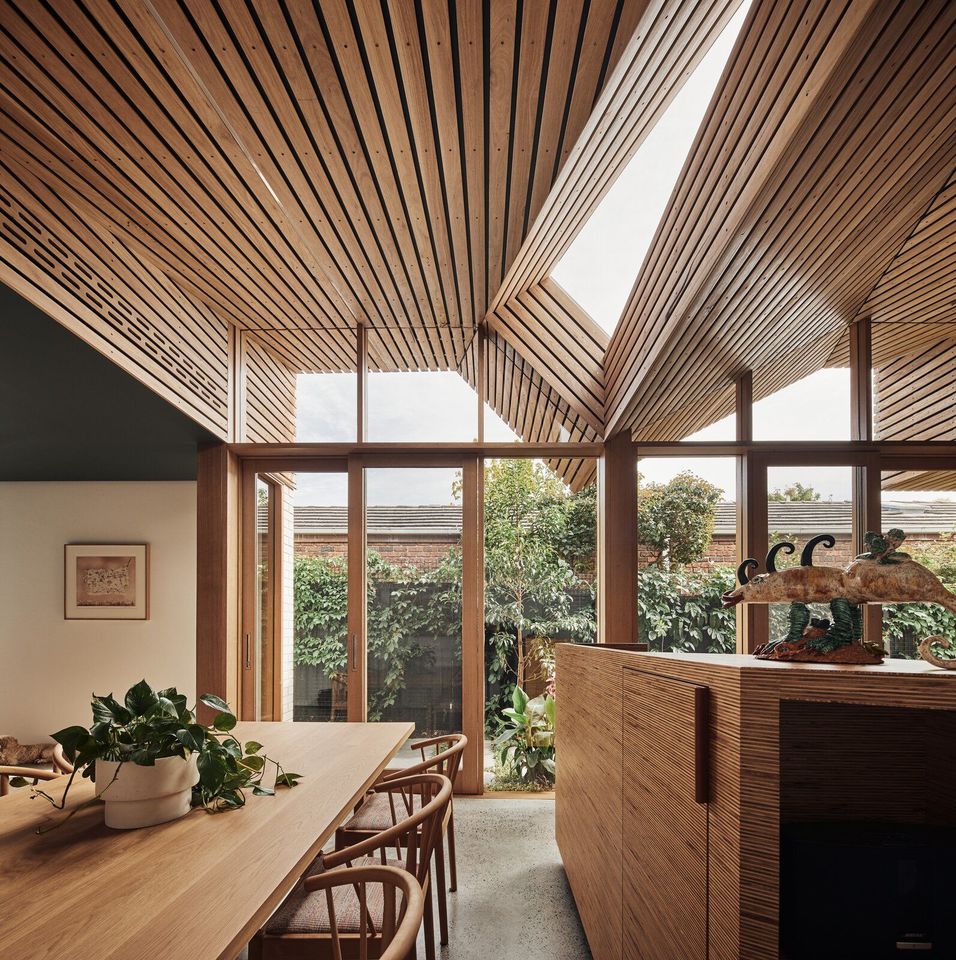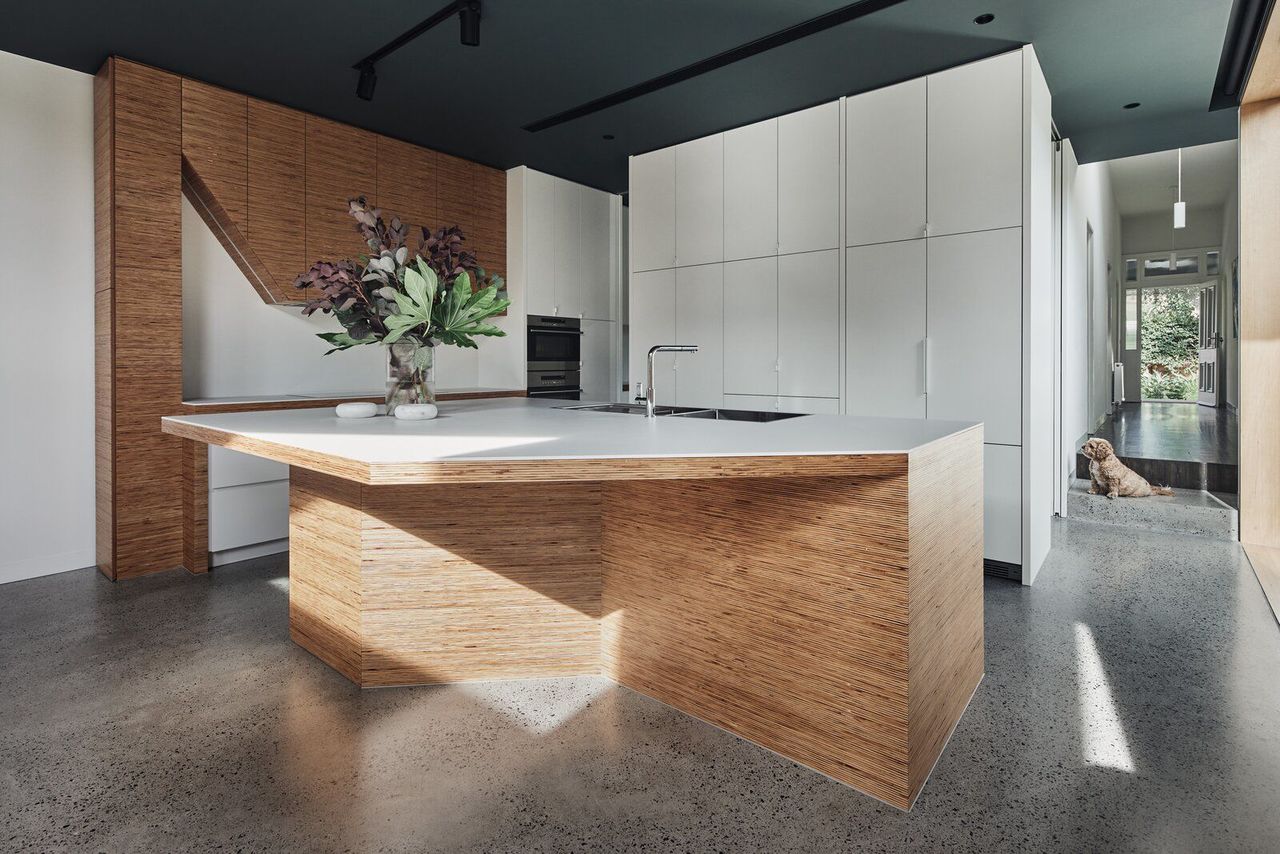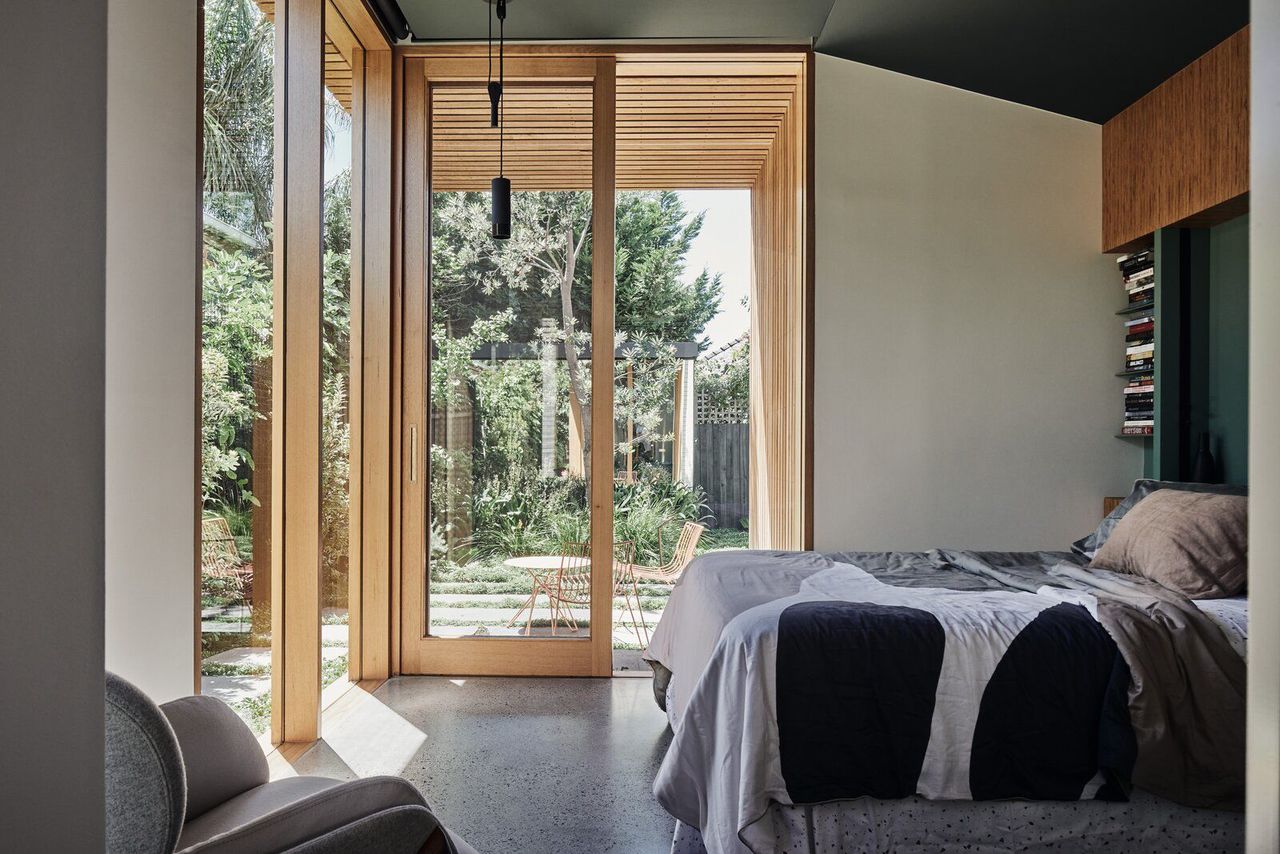 "All the spaces have strong visual connections to the garden," say the architects. "As you enter the house, the windows have been stepped to allow a view from the front all the way down to the rear of the garden." The main bedroom and bathroom are also directly connected to the green space, whose tree canopy actually helps keep the homeowners cool. "The house expresses a continual play between pragmatics and creative reverberations between light and site," says FMD Architects.