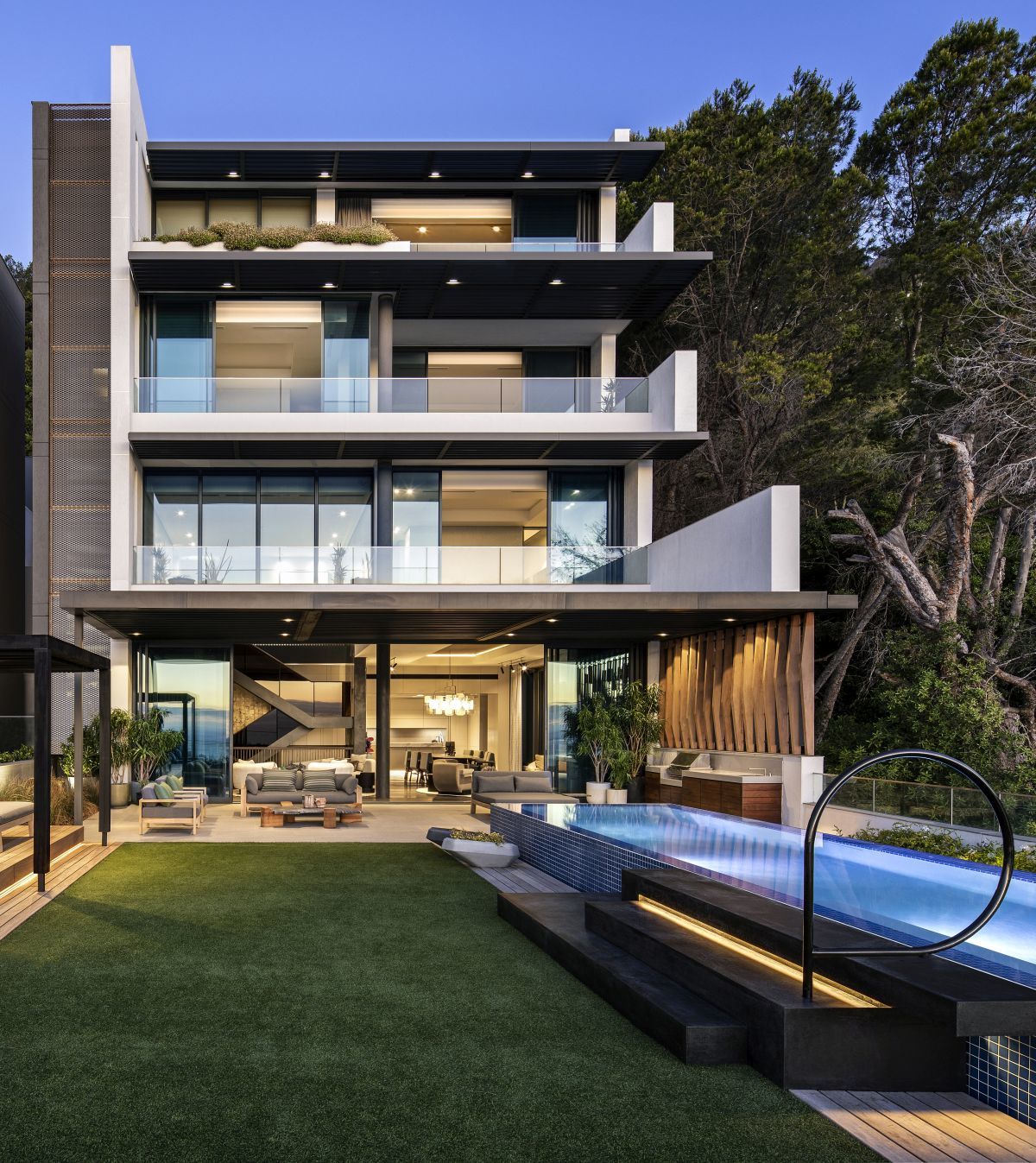 The penthouse spreads over 5 floors in total with large terraces and full-height windows
The natural site elevation gave the architects the opportunity to put a lot of emphasis on the beautiful views which can be admired from all five levels of this gorgeous penthouse/ private art gallery.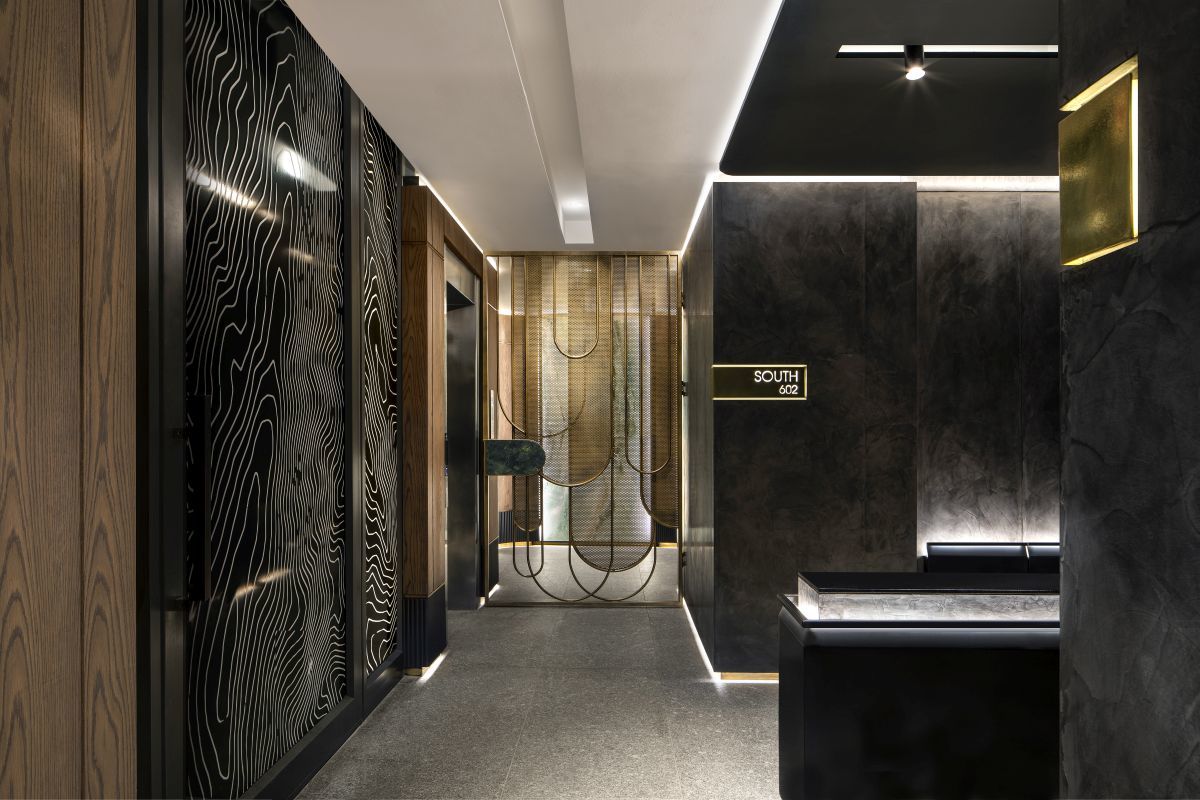 The team was also careful to preserve the views from the neighboring sites as well, avoiding making any modifications that would obstruct or diminish them in any way. As for this gorgeous penthouse, they gave it a terraced structure and deep overhangs, ultimately creating a structure that is able to blend into its natural surroundings and to take advantage of its location.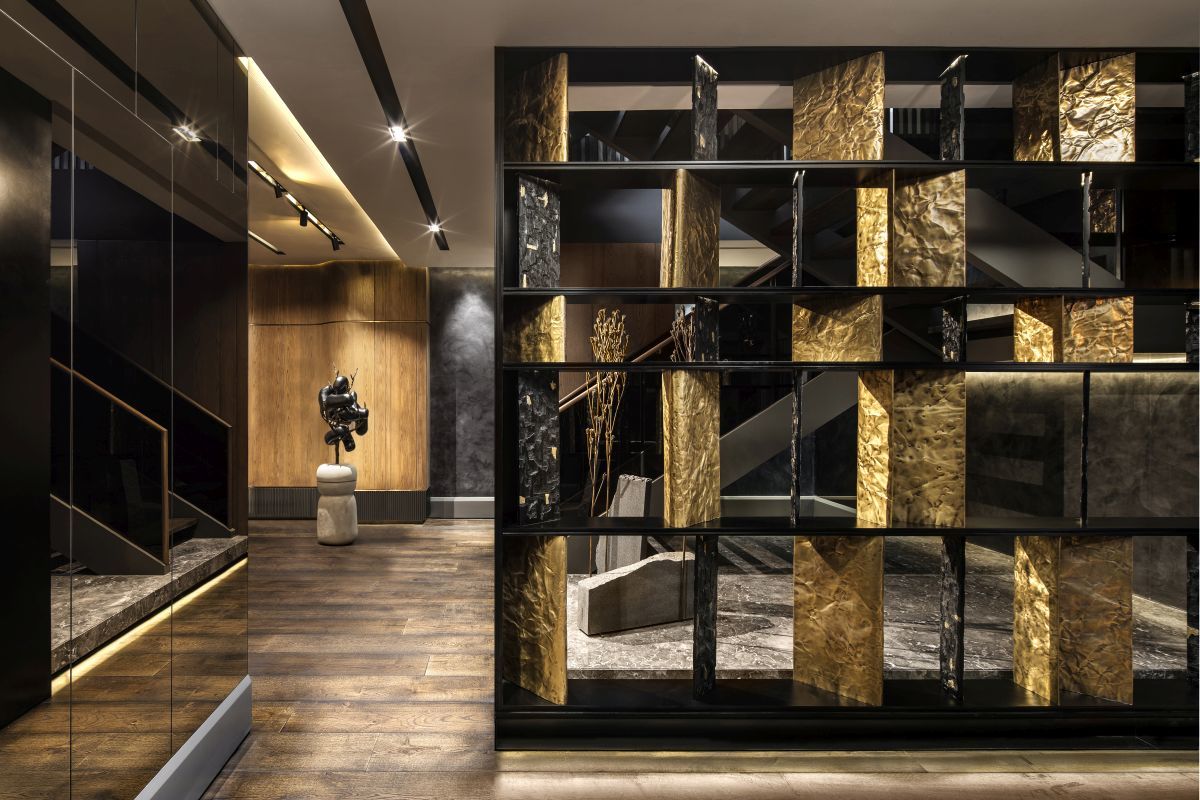 The main entrance into the building features a beautiful stone-clad reception area and a private lift leads up to a hallway and then a private lobby decorated with natural oak, brass accents and modern LED lighting. From there one gets to enter a double-height living area with an imposing bronze and glass staircase that offers access to the other floors.