Showering outdoors is just about the best thing you'll do on a beach vacation, so why not replicate the invigorating feeling of an open-air bathroom at home? According to a report from Realtor.com, homes with outdoor showers tend to list for nearly double the asking price of other homes. Translation: Outdoor showers can dramatically increase the value of your home. Besides, it's almost summer, and what better time to start doing everything you possibly can in the great outdoors, including showering? You may not have one in your house yet, but these 31 breathtaking outdoor showers will undoubtedly motivate you to make it happen. From rustic to modern, lush to minimalist, these ideas will leave you inspired and refreshed. Keep reading to decide which outdoor shower(s) you want to recreate in your own backyard.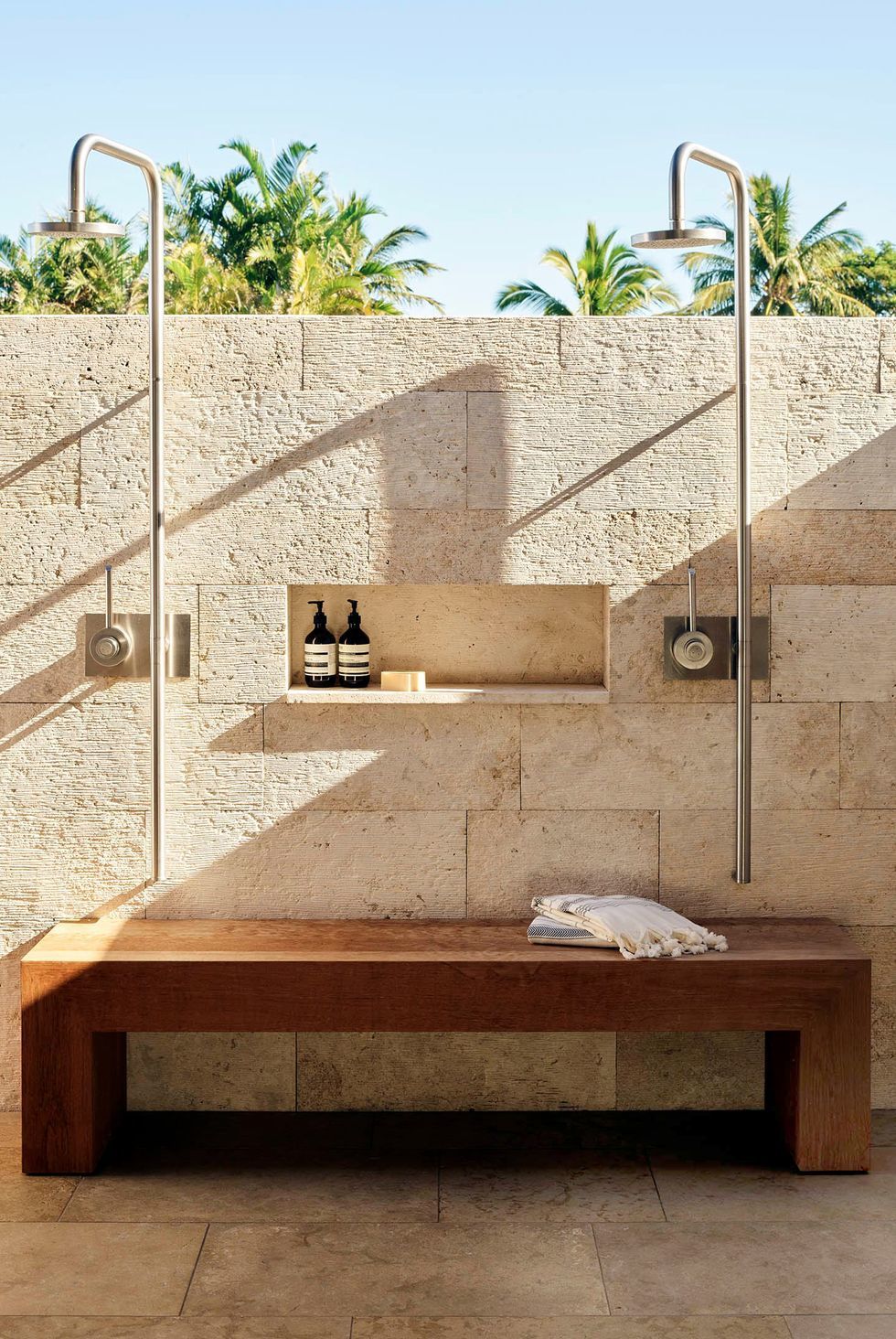 Double It Up

Two showerheads are better than one, especially when the backdrop in question is a romantic Hawaiian escape like this one designed by Nicole Hollis Studio. Though minimalist and laidback, the slight tilt of the showerheads adds a unique cool-kid factor.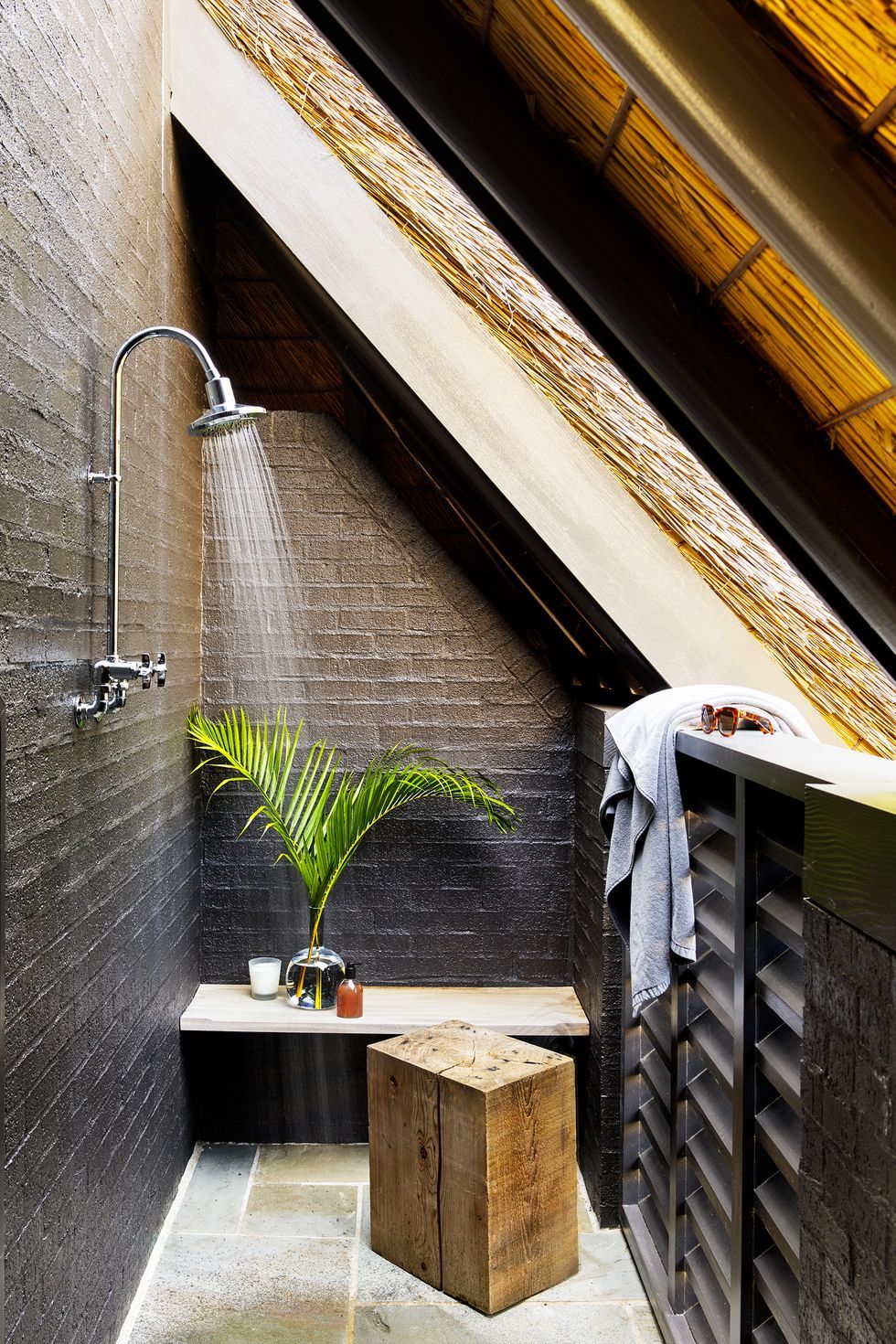 Keep It Cool

Architect Ruard Veltman built a semi-outdoor shower in a North Carolina pool house with slatted walls to promote good airflow. The thatched roof helps regulate heat year-round.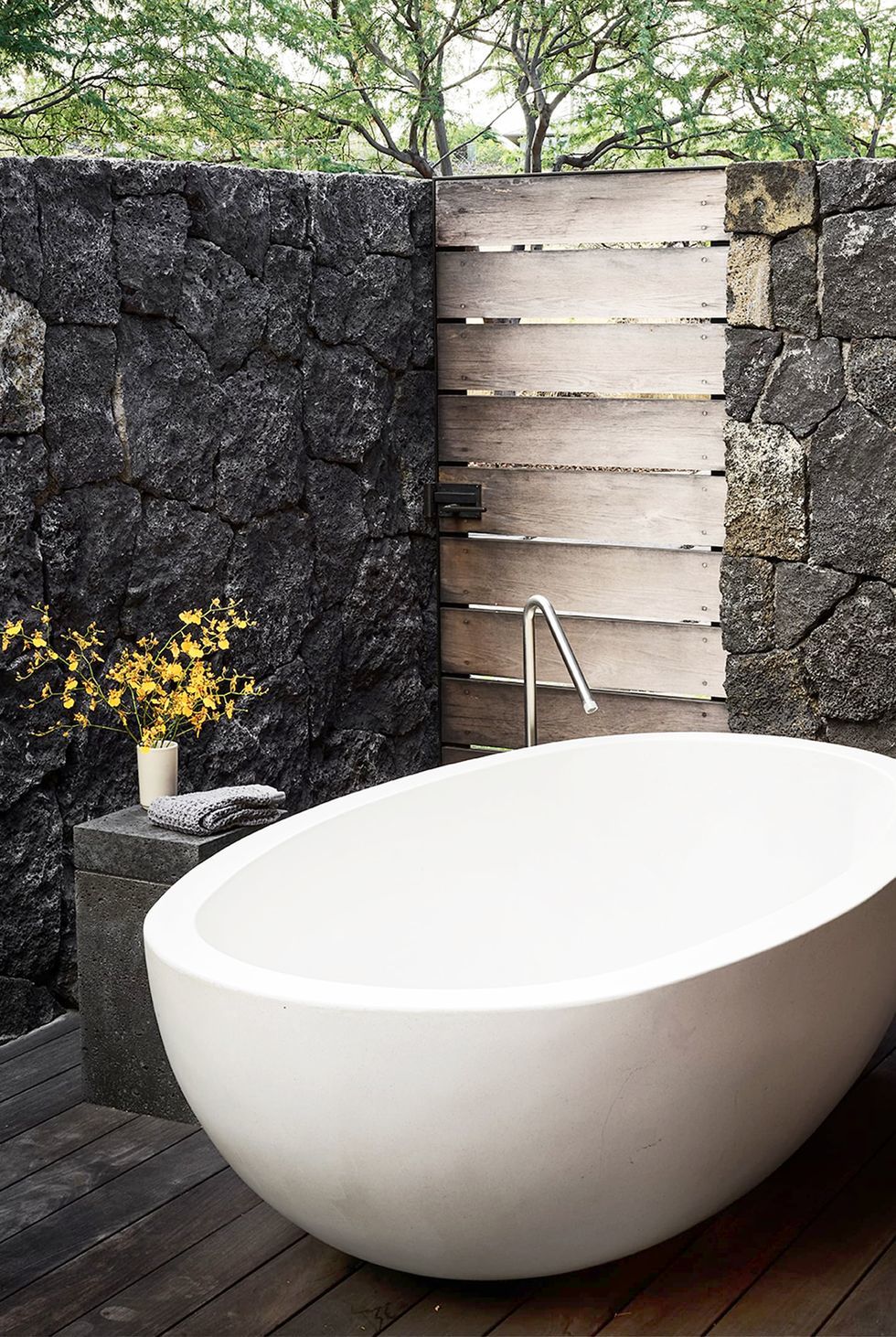 Try a Moodier Tub Display

Take your design cues from your surroundings, as Nicole Hollis did with this ultra luxurious tub arrangement. Here, the clean lines of a crisp white tub play off organic textures and moody hues.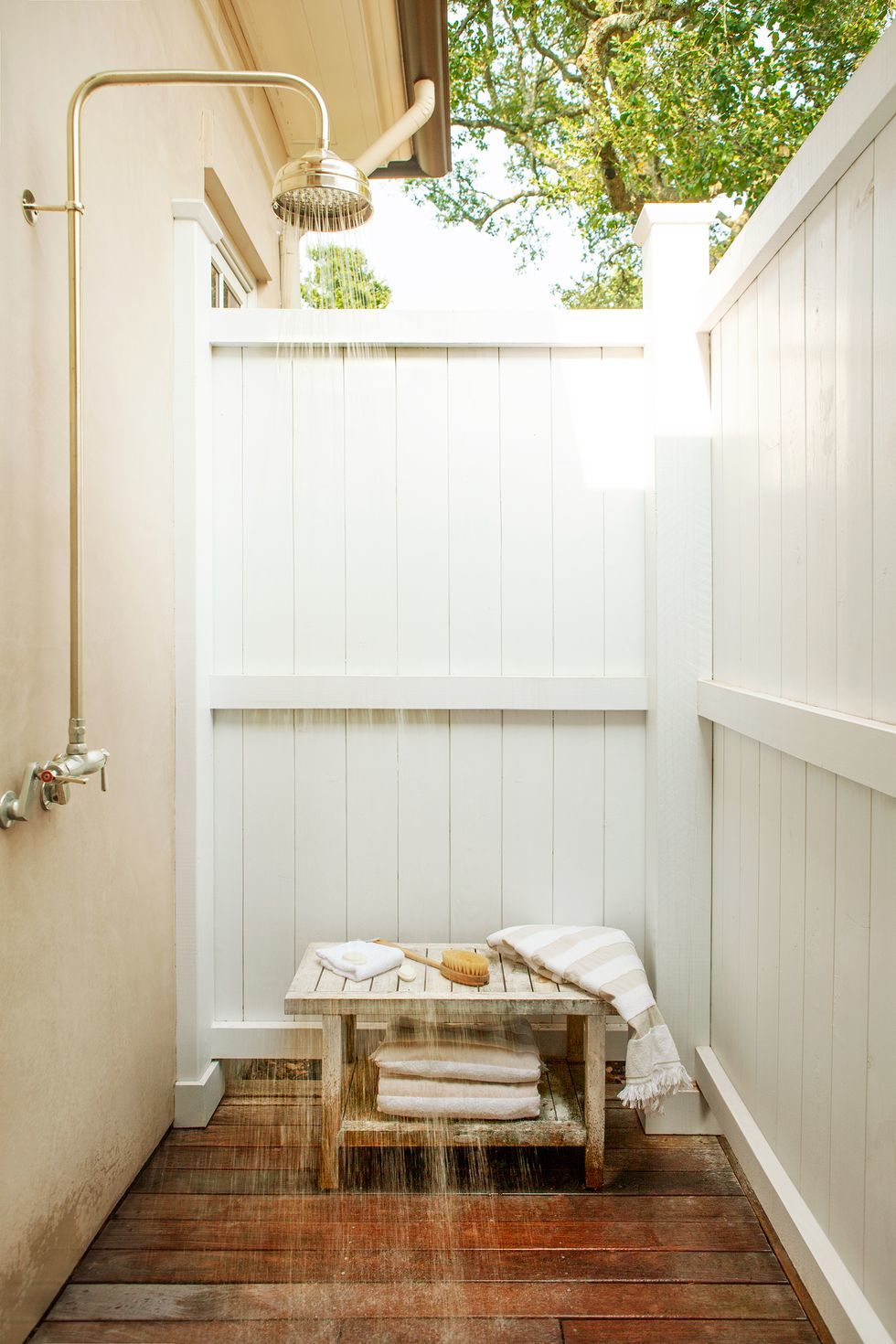 Rethink the Indoor Shower

Interior designer Palmer Weiss had an outdoor shower installed in her Sonoma, California, home, and her family uses it year-round. "We don't even have an indoor shower in our main bath," she admits, "and in four years, I've never regretted that decision."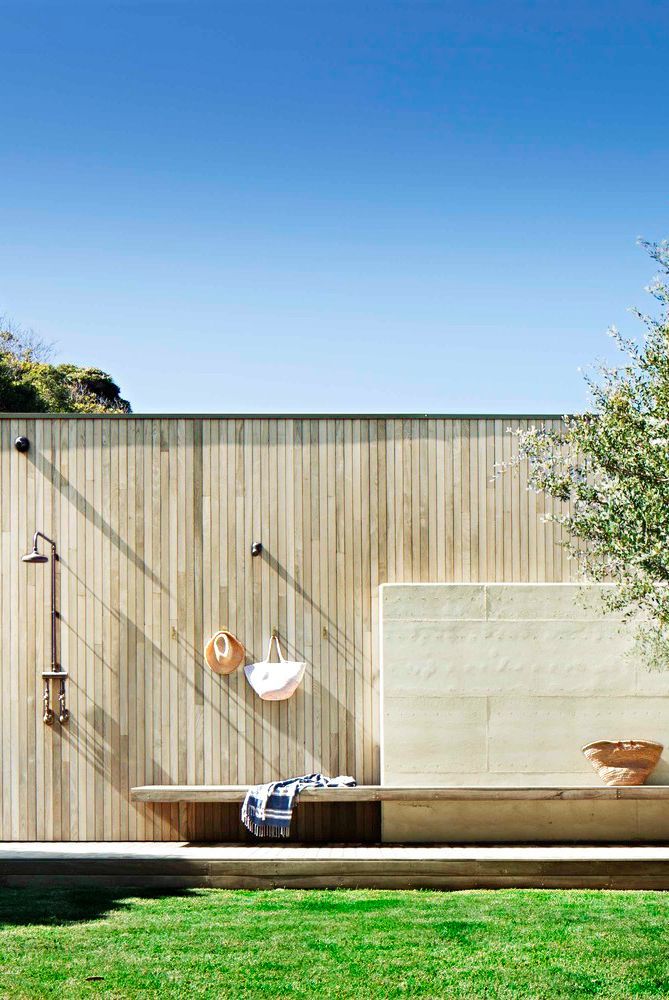 Approach It Like a Mudroom

Keep things tidy-and plumbing simpler-with an outdoor shower fixed to the exterior of your pool house. Robson Rak optimized this outdoor space with a built-in bench and hooks for towels, hats, and beach bags, and it fits right in with the modern beach house aesthetic of the home. Think of it as a cross between a mudroom and a bathroom.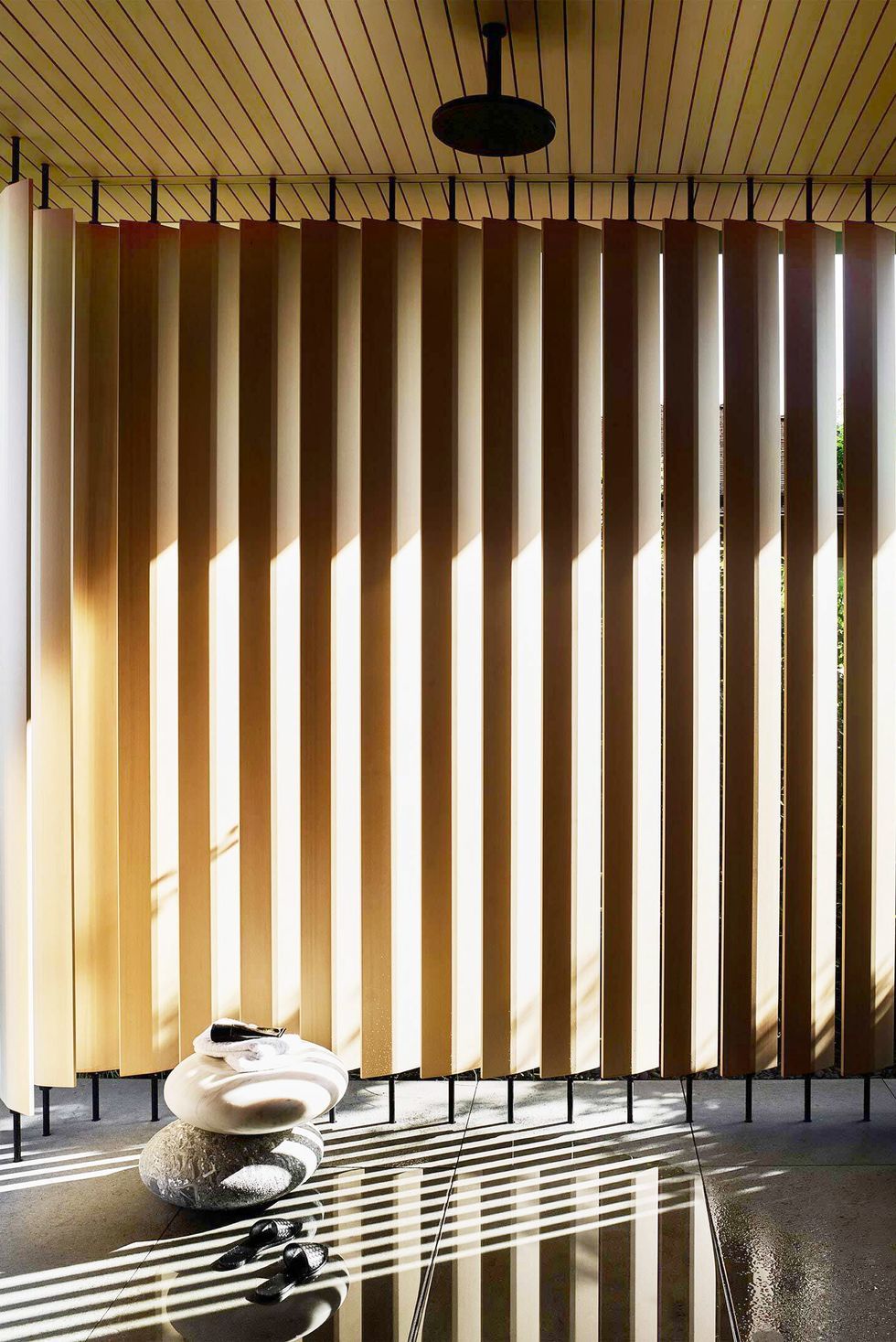 Opt for a Waterfall Showerhead

For a modern enclosure that feels sleek and sexy, try slatted wood screens or reed walls, as exemplified by this zen outdoor shower designed by Nicole Hollis Studio. The dappled light is dreamy at every time of day.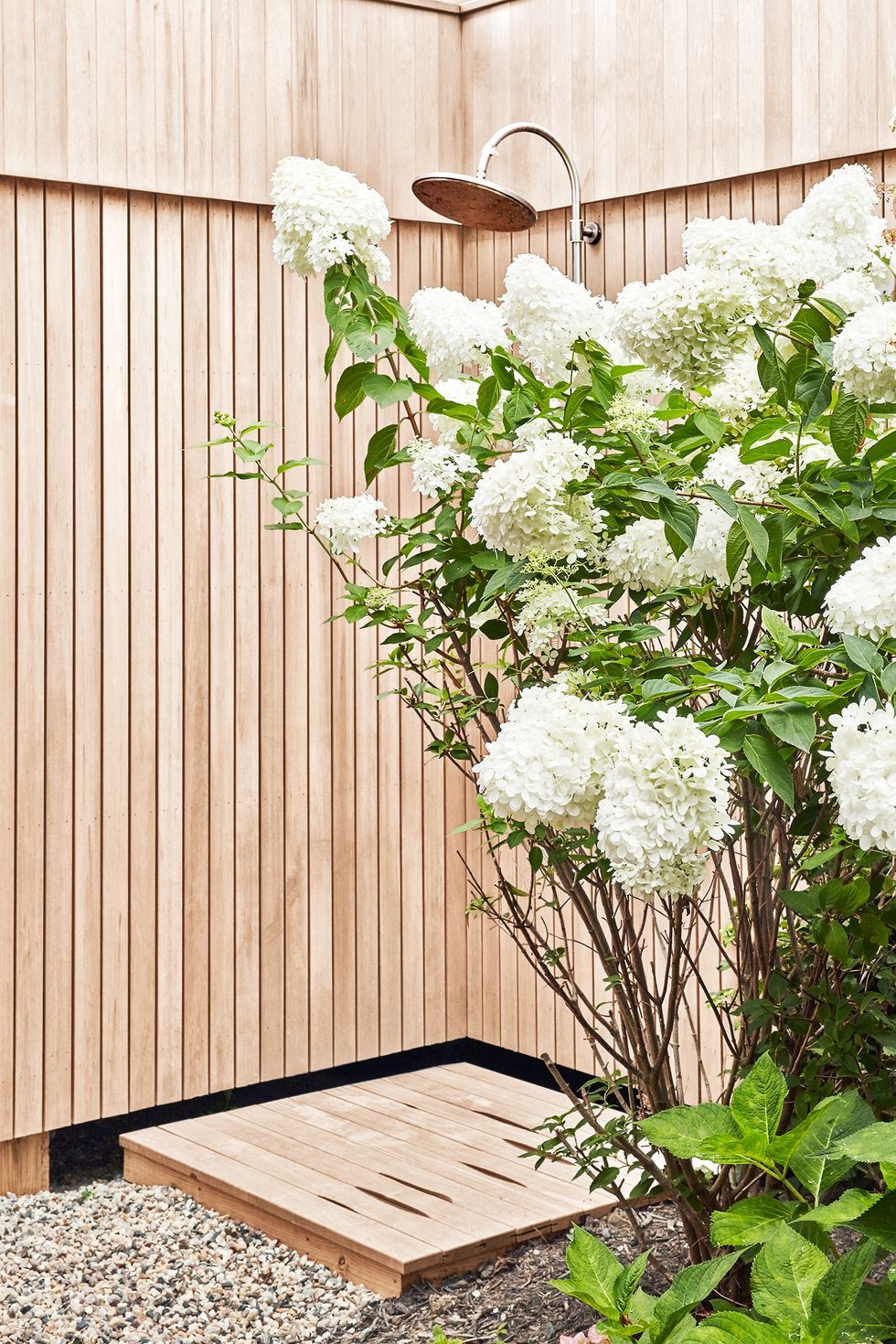 Create a Sense of Privacy

A classic solid enclosure adds extra privacy. Landscape architect Ed Hollander suggests erecting partitions that reach up to about five feet above the ground. Or, you could get creative and build a natural privacy screen with florals. Flowering shrubs like hydrangeas or other plants that don't mind moisture can act as a living shower wall (and tend to be cheaper).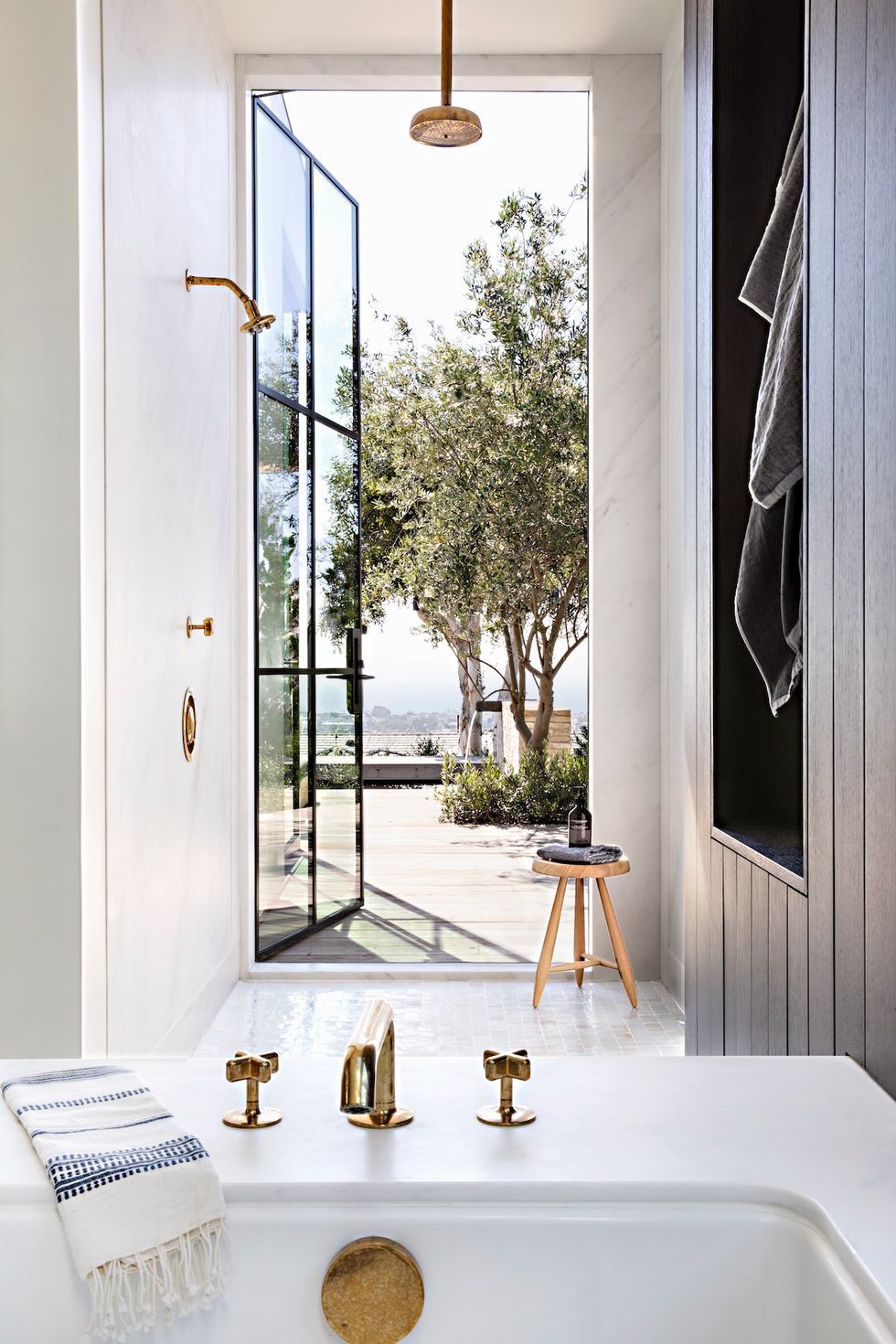 Install a Direct Door

When you have a home that overlooks the Pacific Ocean, you want to make the most of your view. Eric Olsen added this glass door-which would be refreshing on its own but also leads to an outdoor shower-off the main bath of his California home.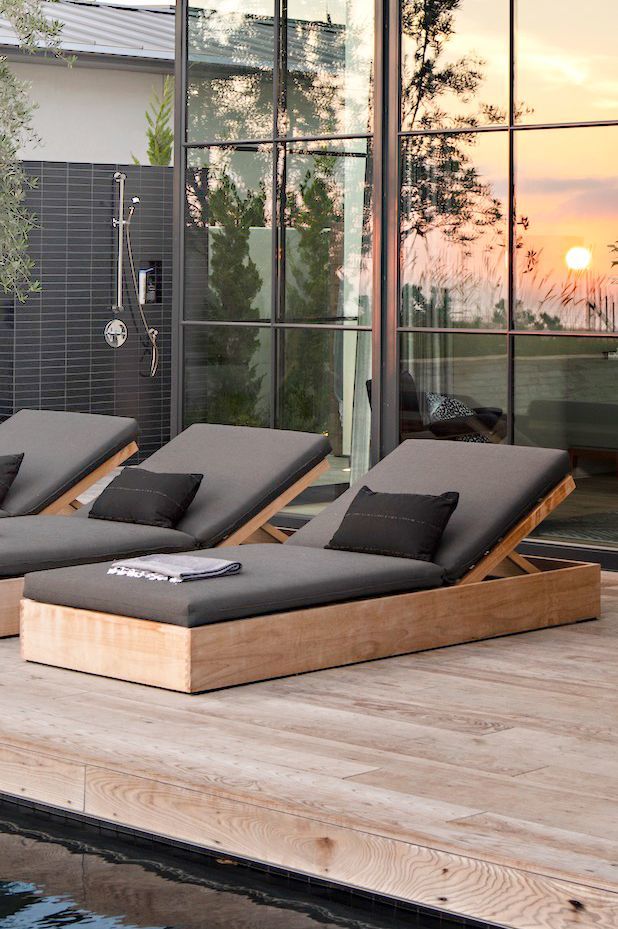 Blend It In

"I was worried the pool might be too close to the house, but I love it," says Eric Olsen, the architect of this California home. "When we open the doors, it feels like one big room." The outdoor shower blends in beautifully thanks to sleek black tiles that complement the modern lounge chairs and steel-and-glass structure.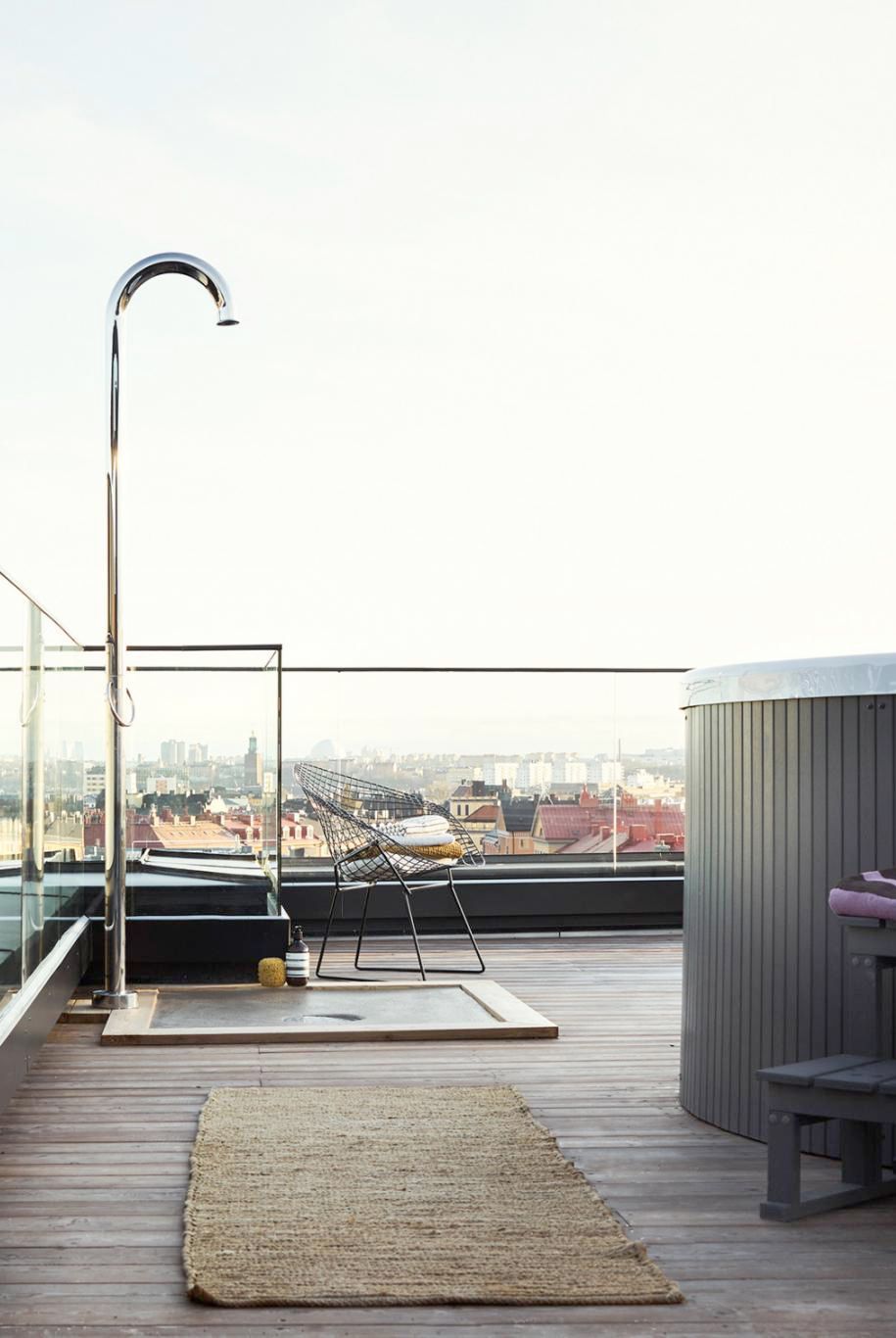 Take It to the Roof

Don't have a backyard? A rooftop will do nicely when it comes to showering outdoors. This patio has all the bells and whistles, from a chic raised jacuzzi to a tubular chrome showerhead to rinse off under after soaking.