Fancy hitting the road but keeping your job? In a post-pandemic world, many people have more flexibility to determine where they work and live-and there's a corresponding surge in interest in nomadic living. Airbnb has taken note of this trend-and the company is currently searching for 12 lucky people to live in Airbnb listings for almost a full year. Those selected for the "Live Anywhere on Airbnb" program will receive a credit to help fund their travels in return for sharing their experience with the Airbnb research and product teams.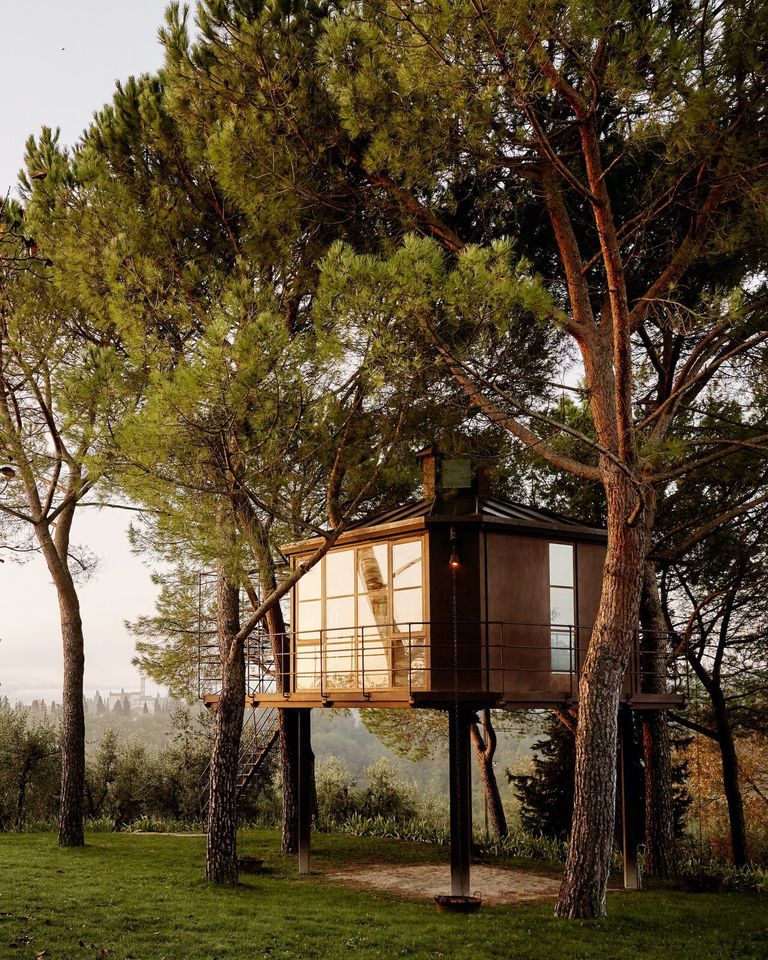 Created by architect Elena Barthel, Casa Barthel in Florence, Italy, is one of the most lavish tree houses on Airbnb.

Nomadic living is nothing new-converted "skoolie" buses have been hitting the roads since the sixties-but it is definitely on the rise. According to a recent Airbnb Report on Travel & Living, there was a 10% rise in bookings of 28 days or longer in 2021 compared to 2019-and 11% of these long-term guests reported living a nomadic lifestyle. A further 74% of people who took part in the survey indicated they would like to live in a different location from where their employer is based after the pandemic, indicating it's a trend that will continue growing.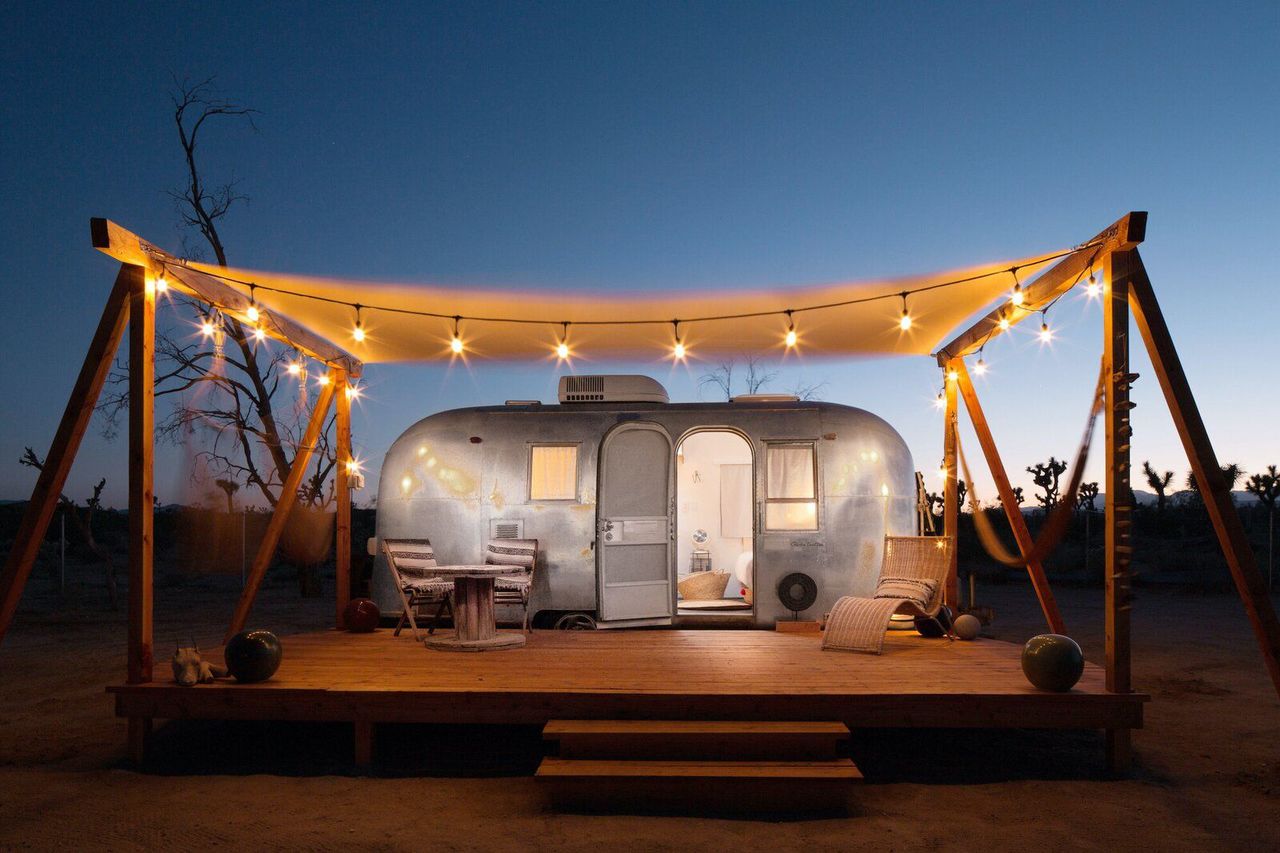 The Merchant on the Road Airstream has been curated by the mother/daughter duo behind interior design studio Merchant Modern. It features midcentury-modern furniture with Moroccan-inspired details.

To be considered for the program, potential nomads have up until June 30 to submit an application explaining what excites them about the opportunity, and how they are passionate about exploring new ways to live and work. So, if you've ever "road-schooled" your kids, worked remotely, or if you're a freelancer seeking a change of scenery, this could be your chance to take nomadic living to the next level.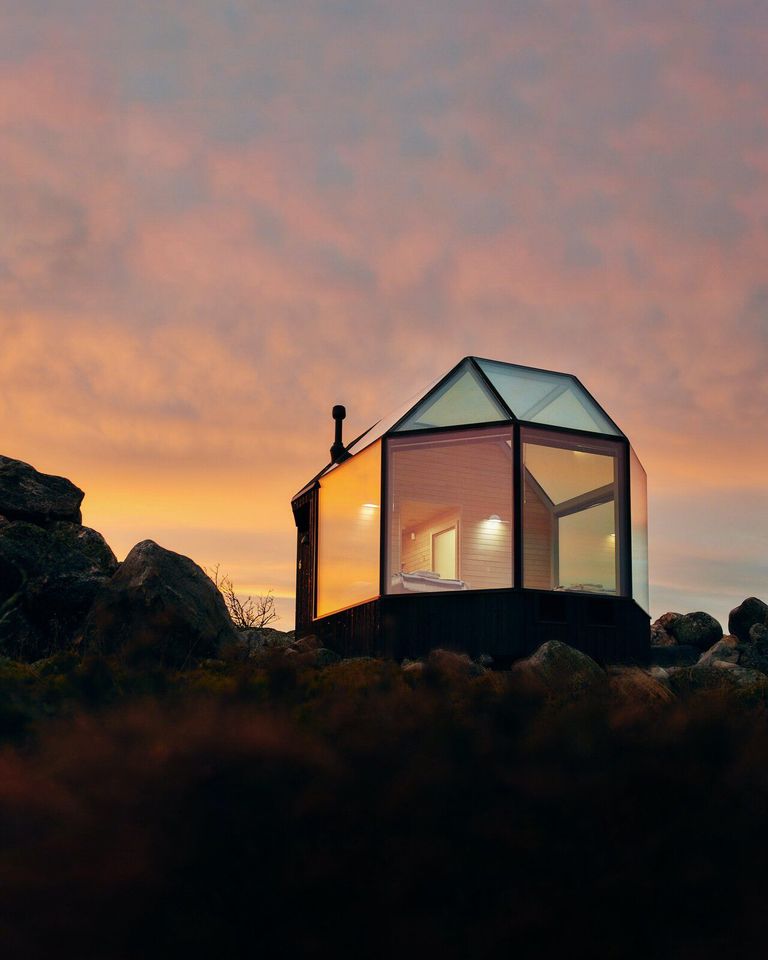 These luxury igloo Airbnbs in Mustasaari, a coastal municipality in Finland, are perched on the coast overlooking the Gulf of Bothnia in the Baltic Sea.

A panel will then select a diverse set of 12 applicants in July, including digital nomads, staycationers, young families, and empty nesters. Each winner will be able to take up to three companions with them on their journey, which will begin in September 2021, and Airbnb will provide accommodation in the form of Airbnb credit worth up to $48,000 for 10 months and a transportation allowance of up to $12,000.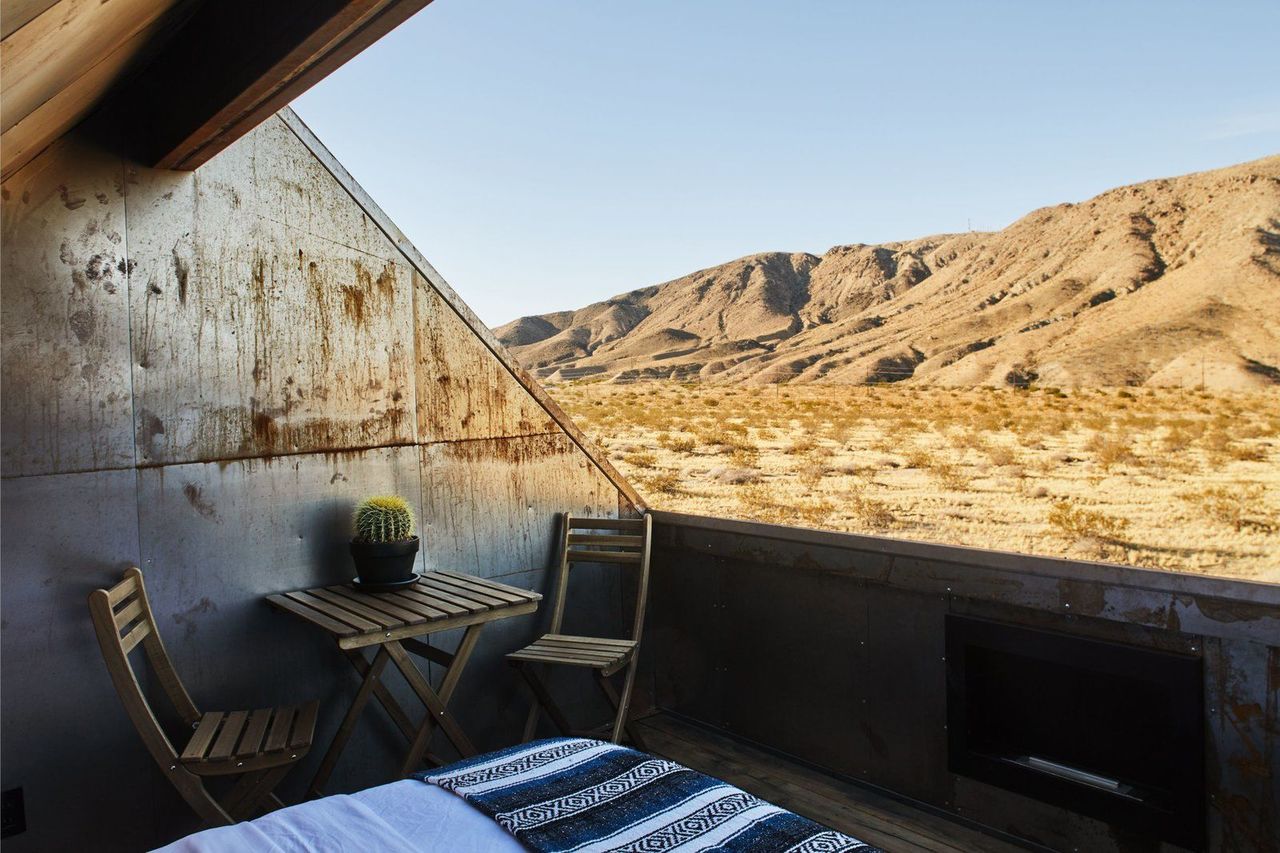 This cabin in the Mojave Desert was designed by architect Malek Alqadi and features an open-air room that allows guest to sleep under the stars.

Airbnb hopes each participant will gain something different from the once-in-a-lifetime opportunity, and that travelers will provide the company with valuable insights that will shape the future of long-term living on the platform. There's also the opportunity for the participants to host their own home on Airbnb during the year, to test the experience of hosting while living nomadically-and earn extra money while they travel.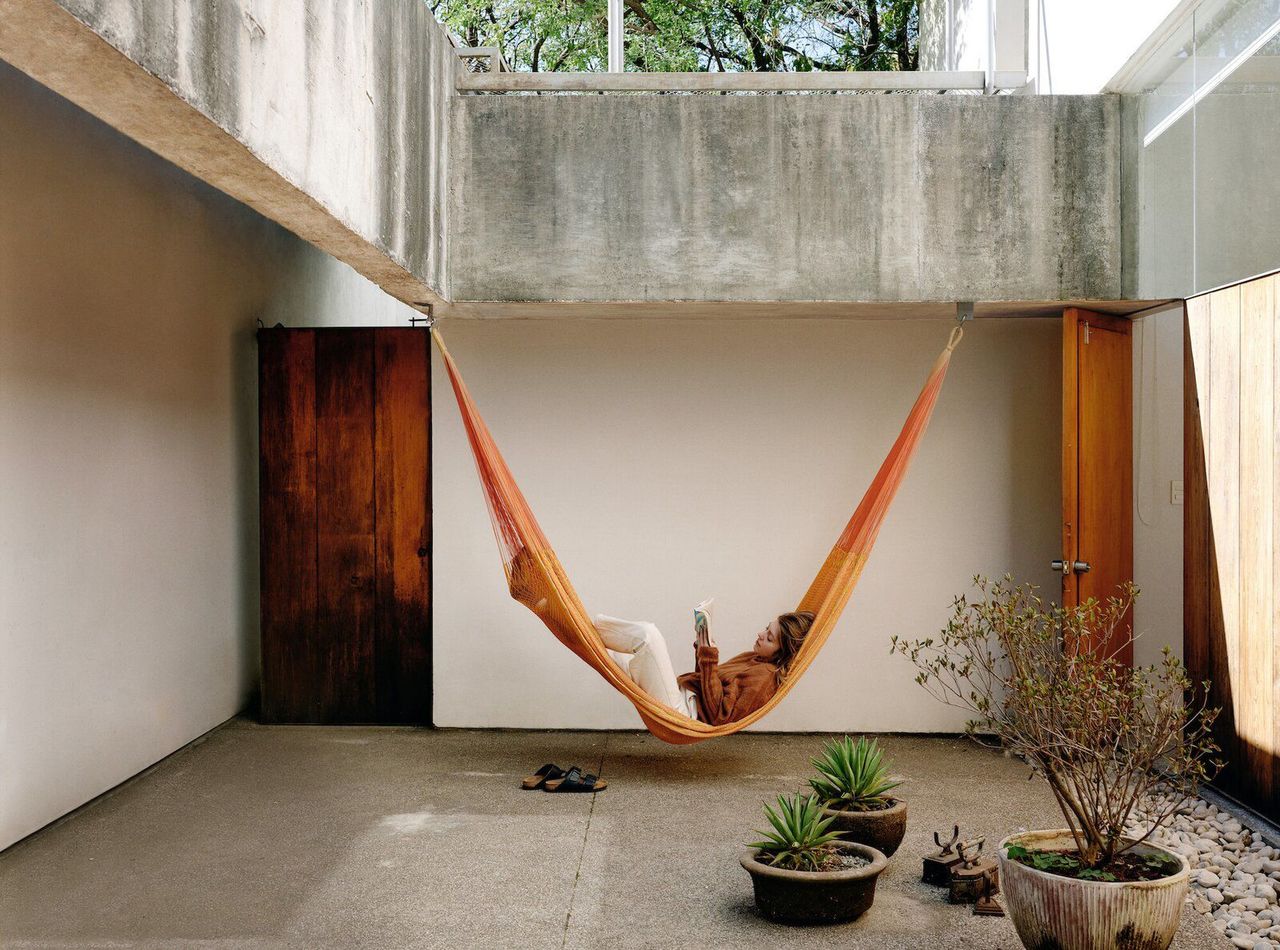 This home in Morelos, Mexico, is nestled in a subtropical rainforest and features a relaxed internal courtyard furnished with hammocks.

Along the way, the 12 participants will receive advice not only from the Airbnb product and research team, but also from real-life nomads Debbie and Michael Campbell. Known as The Senior Nomads, the Campbells retired in 2013 and have been travelling the world ever since, living in more than 270 different Airbnb listings in 85 countries over the past eight years.

"The experience of living on Airbnb has been truly transformational for us," said Debbie. "Live Anywhere on Airbnb will give even more people the opportunity to see the world through a whole new lens, just as we have. We're excited to see more people living and working from wherever they choose."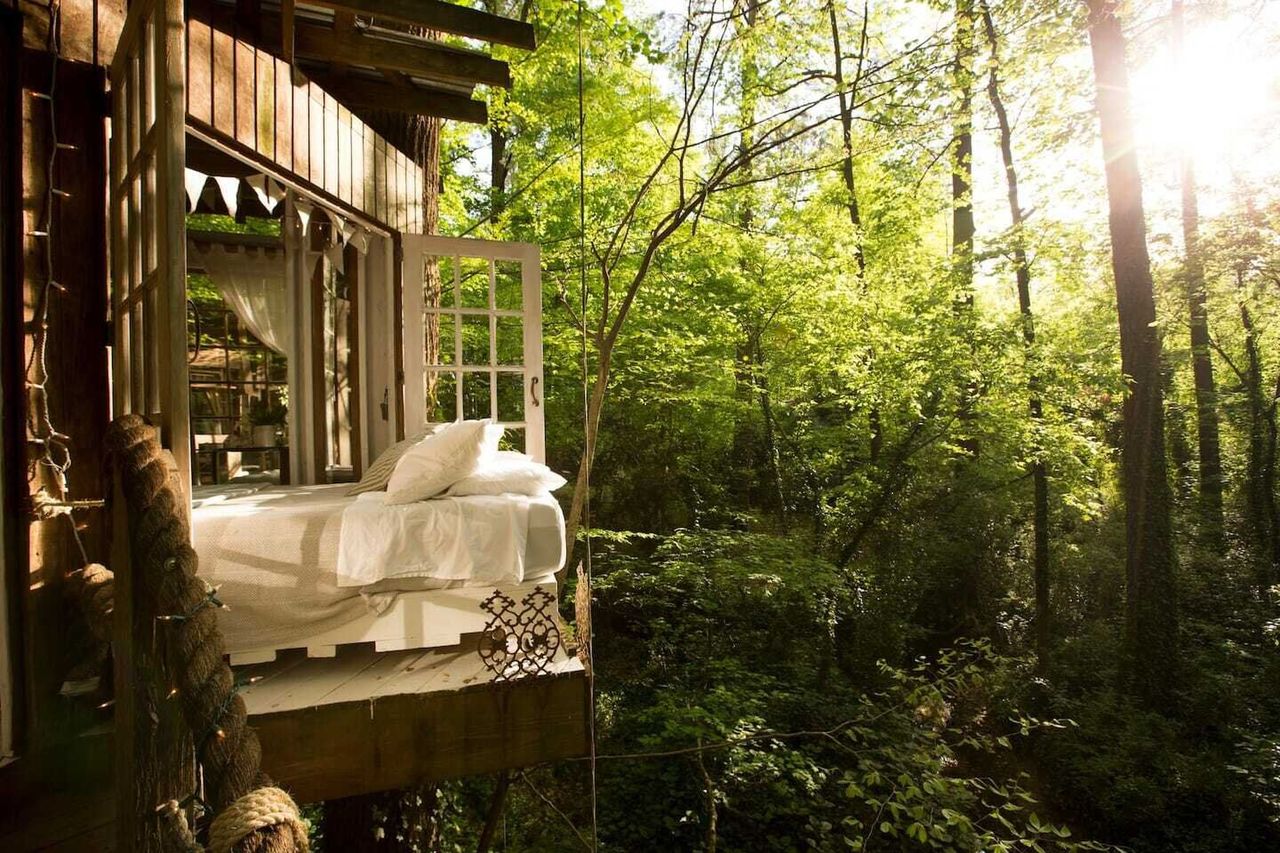 This tree house in Atlanta, Georgia, consists of three separate rooms-Mind, Body, and Spirit-that are interconnected via rope bridges. Though secluded and seemingly remote, it sits just minutes from town.

The once-in-a-lifetime opportunity not only offers the chance to take your family on the ultimate road trip, immerse yourself in new cultures, or simply work beachside, but also the occasion to stay in some of the world's most unique dwellings, from remote cabins and luxury Airstream campers to stylish penthouses and architect-designed homes. If you're itching to explore the world as it opens up again, this is your chance!