Entrance hall ideas often get forgotten - your hallway, as one of your smaller interior spaces, can seem less important. But the atmosphere it creates sets the tone for the whole house. Come Christmas, your hallway should be giving you that festive feeling as soon as you step through the front door!

While it can be easy to focus entirely on the living room and overlook a narrow entrance and staircase, it's the detail that makes the difference. To make an impact with your yuletide decorating this year, go boldly minimalist or maximalist, rather than settling safely in the middle. We've compiled some top tips from designers and styling experts to help show you how.

It's finally time to deck the halls again, with holly and a lot more besides...


Hang foliage wreaths from your staircase


Get creative with foliage by loosely weaving sprigs of spruce, fir or ivy around simple rattan or wooden hoops, such as those used for embroidery. Not naturally arty? The more nonchalant the finished result, the better, as it ties into the homemade trend. Not got the time? Have a browse of Etsy for some rustic ready-made wreaths or opt for one of our 2020 picks. Hang them from your spindles and give that neglected wall beneath your staircase some style.


Decorate and display some miniature trees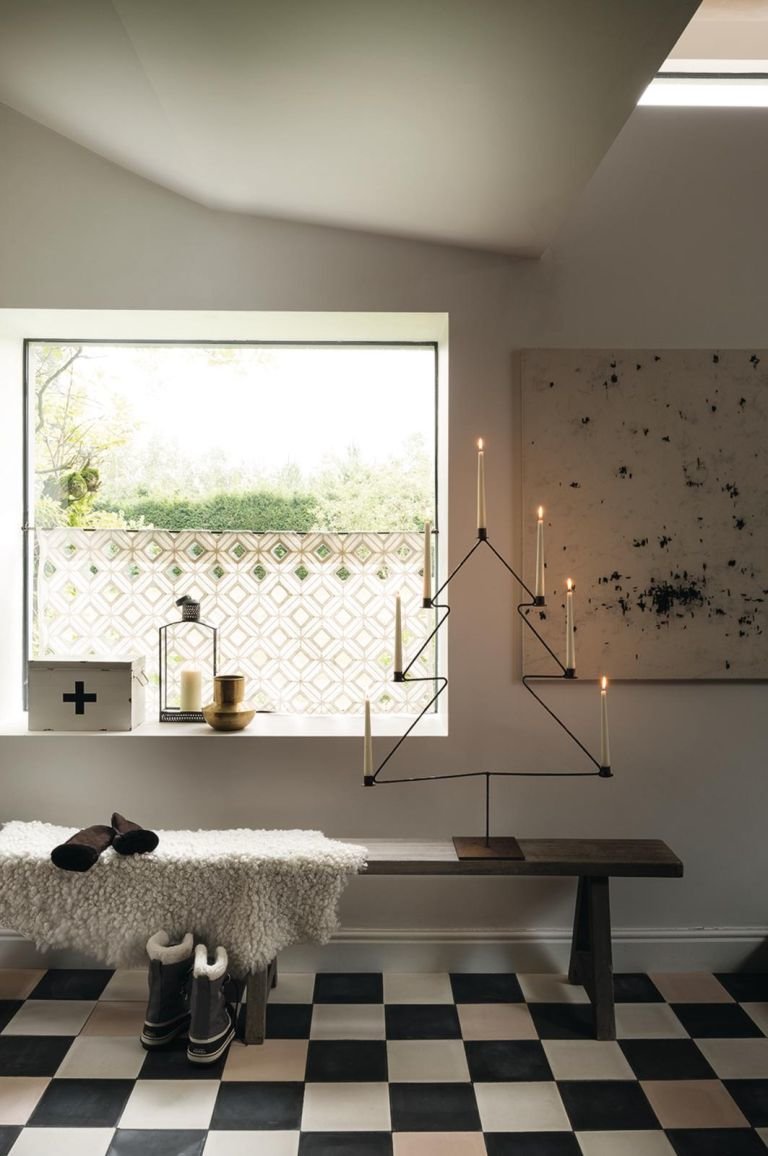 Your main Christmas tree may get all the attention, but miniature trees are ideal for injecting festive spirit into dark corners and narrow corridors. Either follow the same decorating theme to link your hallway to the rooms beyond or have fun playing around with a different palette. If space is particularly tight, consider a trendy pre-lit wall hanging, such as this one from Cox & Cox.


Go gaga for gold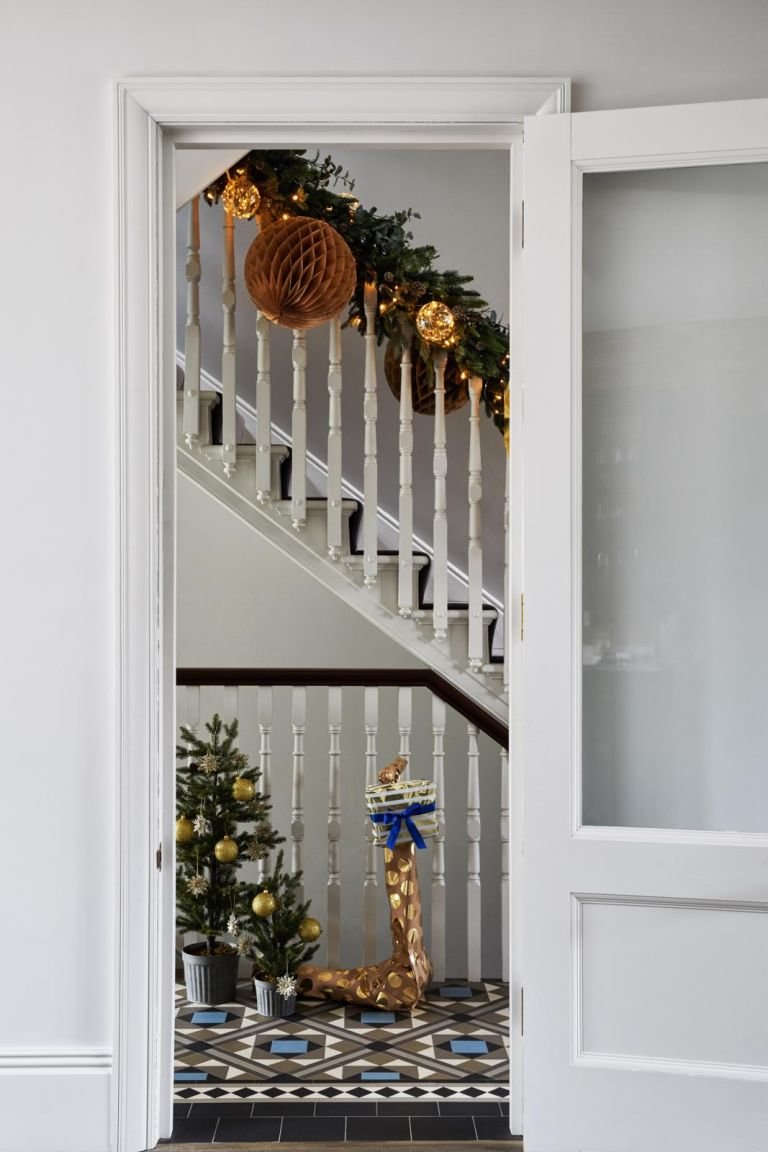 Gold has been a trending colour all year, adding glitz and glam to kitchen worktops and entertaining tables, so expect opulent metallics to dominate festive decor. Mix and match gold, silver, bronze and brass to dazzlingly luxurious effect, and don't hold back! Gold eucalyptus leaf garlands, mirrored silver paper chains, orb balloons and glittering disco balls are sure to thrill any guests.


Pile up the presents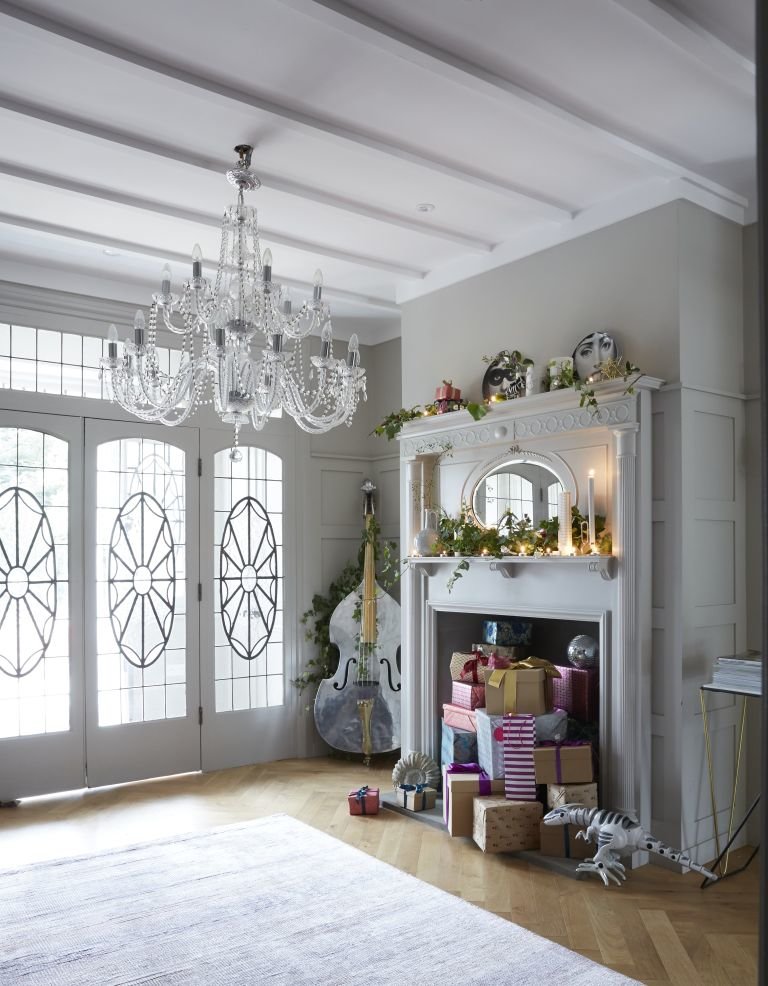 Getting ahead of the gift-wrapping game doesn't merely save you from a last-minute Christmas panic. Pile up your prettiest presents at the bottom of the stairs or in a hallway nook, so that they spark that fuzzy festive excitement every time you walk by. Just don't let children or pets tear them open before the big day!


Weave foliage along the bannister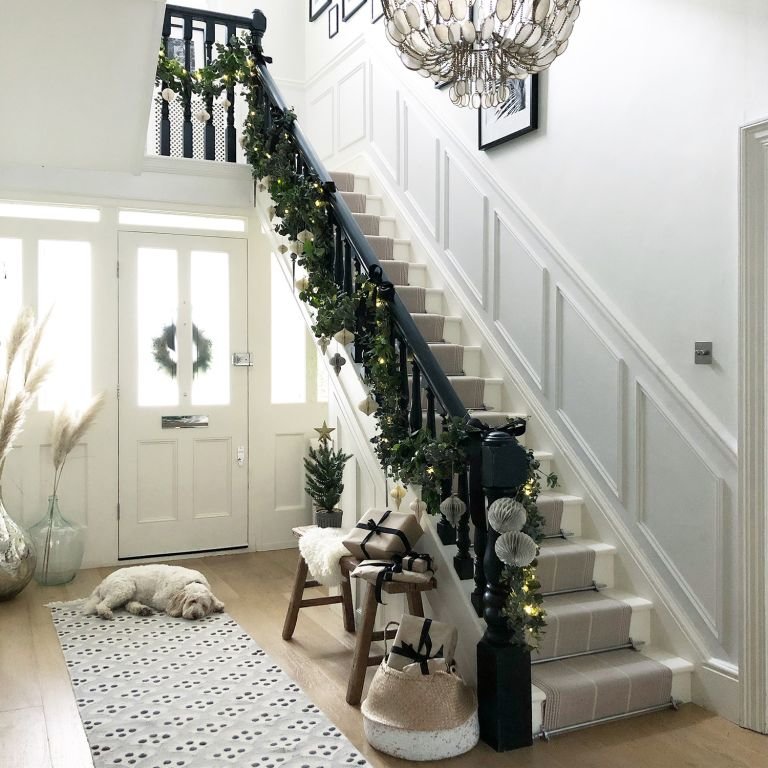 Brightening up a bannister with foliage is a smart way to incorporate the continuing trend for bringing the outside in. "I love creating loose waves of foliage along the staircase and adding some wintry sparkle with battery-powered fairy lights" says interior stylist Leoma Harper from Style the Clutter. "I'll then add finer details and texture by hanging Christmas decorations off the branches."


Cosy things up with candles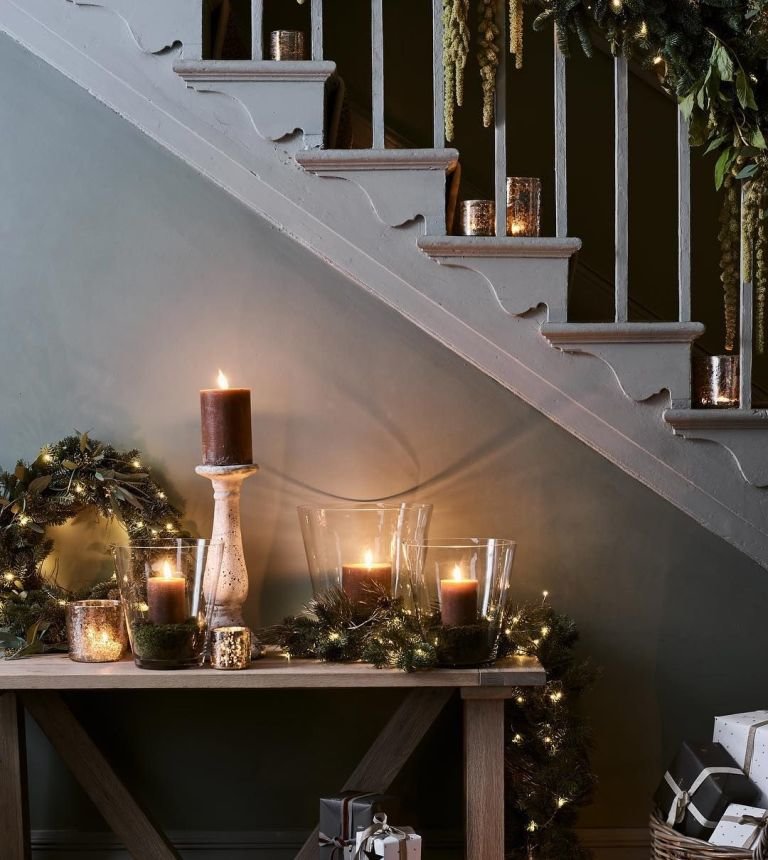 It's no secret that the warm, flickering glow of candlelight can any space look inviting. Yes, even a dark, narrow hallway! Katherine Christopher, director of K Christopher Interiors, suggests cosying up a dull radiator cabinet or side table with an array of cinnamon-spiced candles in glass lanterns. "Look for copper, bronze and gold tones to create an eye-catching, luxury and elegant finish," she says. "Trail some chunky twig garlands around your display and intersperse some dark faux berries and glittering ornaments for depth."


Go bold with brights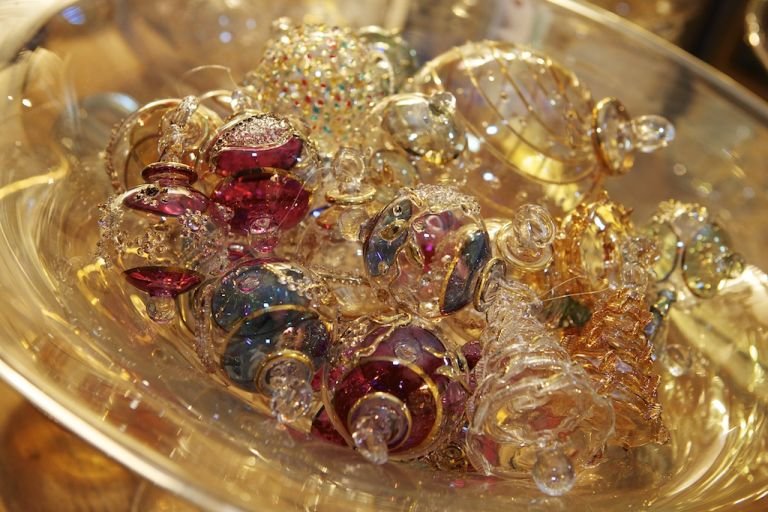 Given how much joy the coronavirus pandemic has sapped from 2020 so far, it makes sense to go extra cheery with your Christmas decor this year. London-based Christmas decorator Anya Banks is doing just that, living up fireplaces and console tables with bright pinks, purples and blues and playing with height and texture, too. "Displays like this will lift the spirits and inject a welcome dose of fun to your home amid the challenges that we're all facing outside."


Release your pent-up party mood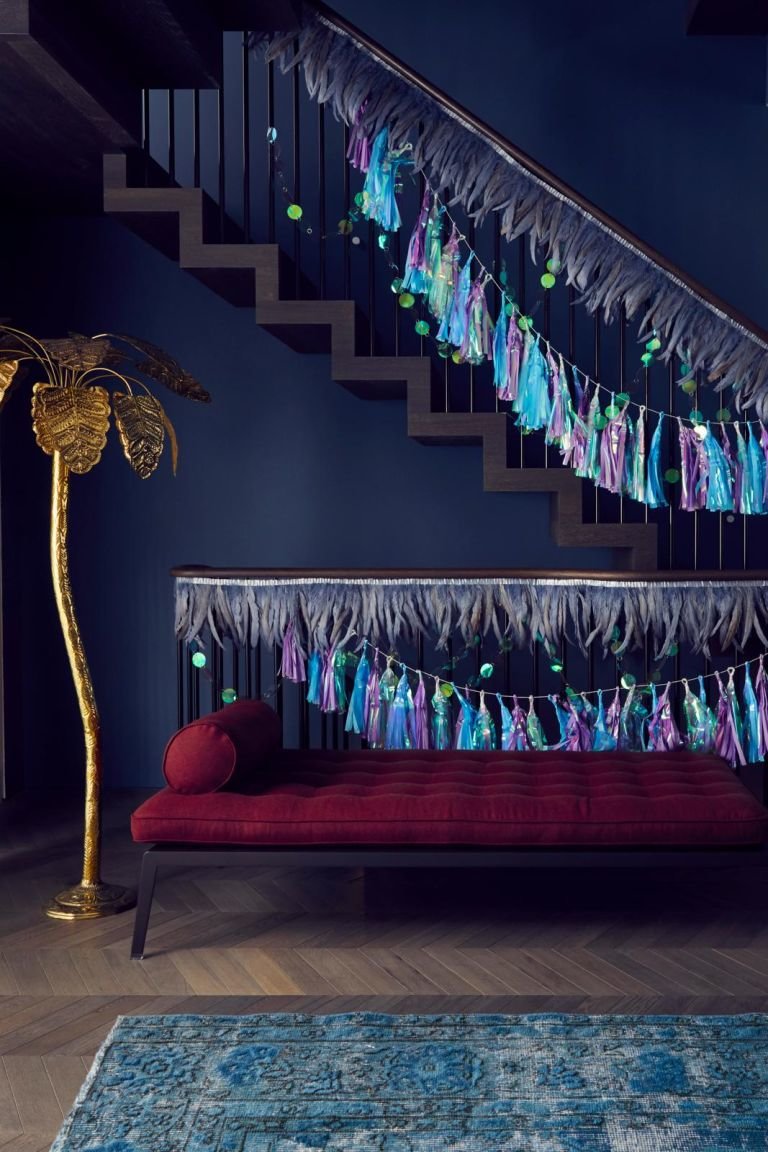 Given how much joy the coronavirus pandemic has sapped from 2020 so far, it makes sense to go unapologetically bold and colourful with your Christmas styling! Drape carnival-esque garlands, complete with tassels and giant sequins, around your bannister and along the handrail. Consider paper pom poms and oversized baubles, too. Ensure your outlandish look stays stylish by sticking to a considered colour scheme that zings against your walls. Enjoy the party mood, even if you can't host a festive fiesta this year.