A master bedroom is the most grown-up bedroom in the home and therefore deserves the more luxurious and beautiful master bedroom ideas. We're talking glamourous four-poster beds, velvet upholstered headboards, piles of feathery cushions, sumptuous color palettes, freestanding baths, chaise lounges, walk-in closets. And sure, maybe you don't have room for all of those things but there are still plenty of lovely, achievable ideas for decorating a master bedroom that will get you enthused to start a new project...


1. Choose an oversized artwork for maximum impact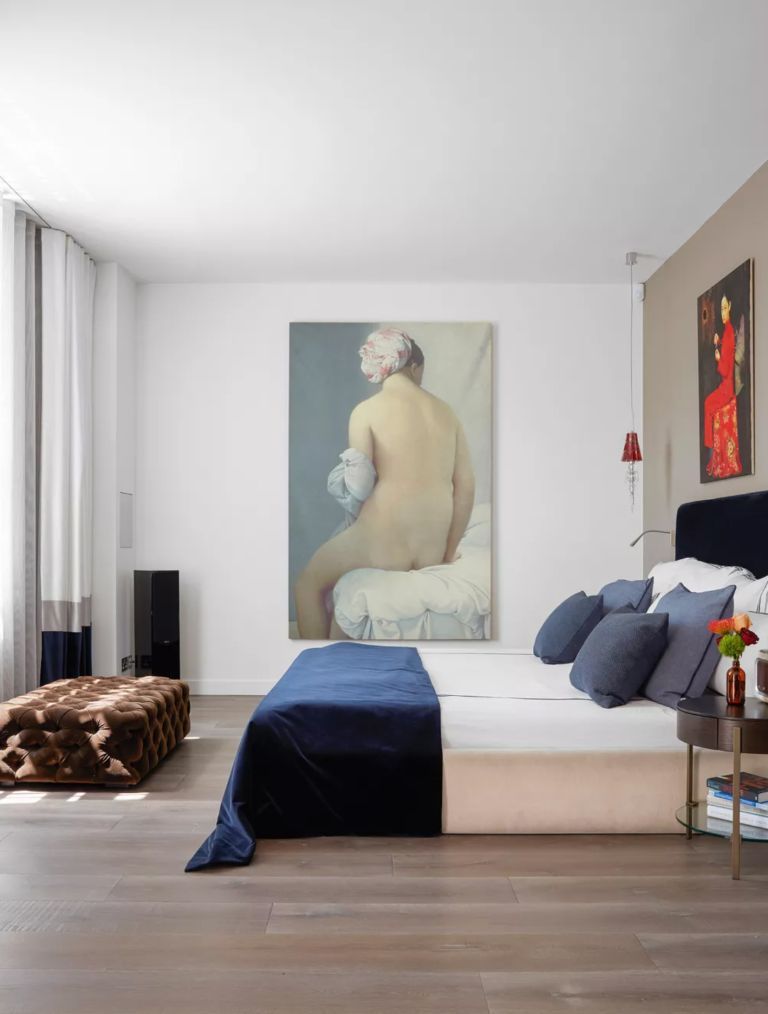 Don't reserve standout art for a living room; a large-scale piece, or several, will bring drama and impact to an otherwise simple master bedroom scheme. It needn't be a bank-breaker, either. Here, the key piece is a print of The Bather by Jean-Auguste-Dominique Ingres that has been blown up to make it the focal point of the room.


2. Add a touch of luxury with textures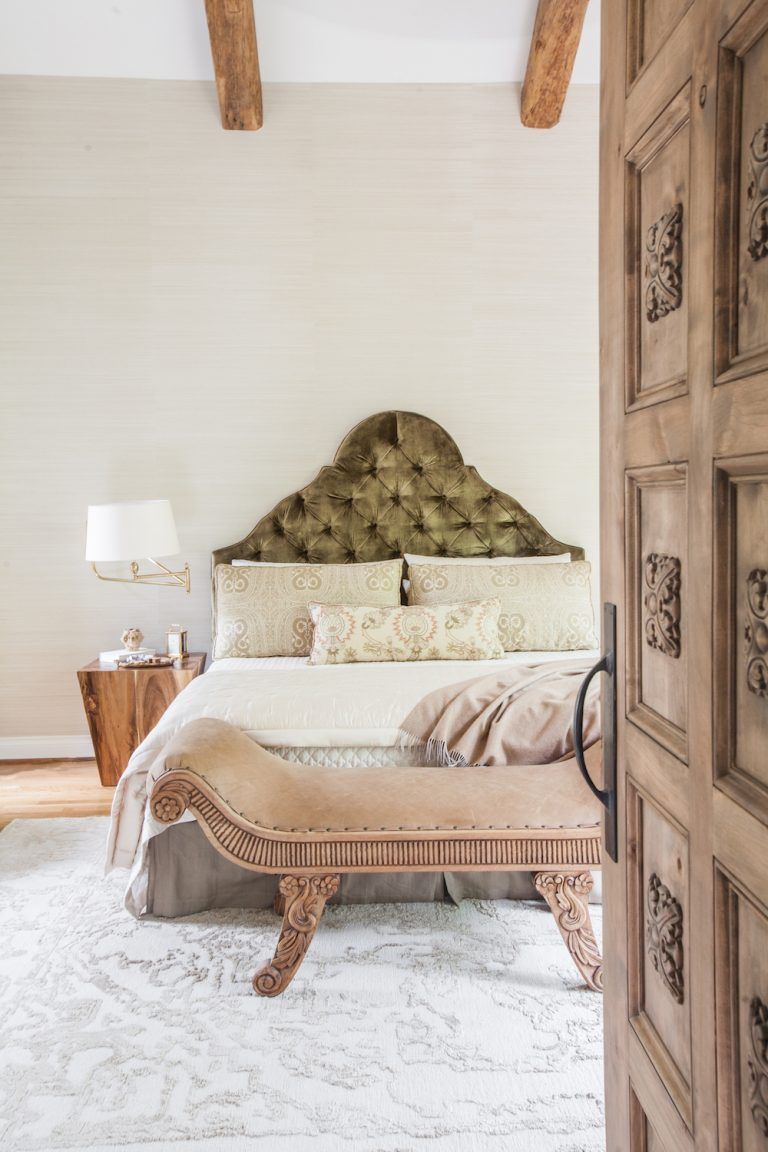 A key design element of a luxurious master bedroom is texture. Texture texture texture. Layering up tactile fabrics gives a room depth and interest, even if the color scheme is kept minimal.

In this stylish space, the velvet headboard, leather bench, wooden side table, and even the wallpaper, which has a grasscloth finish, all add to creating a bedroom that feels both cozy and sophisticated.


3. Choose a modern four poster bed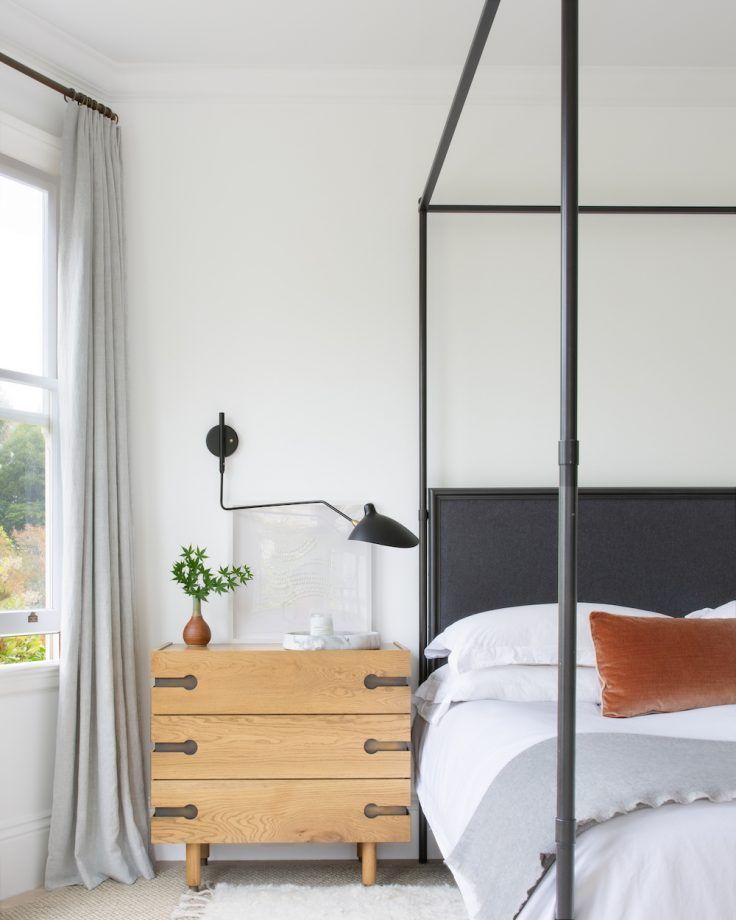 This metal, minimalist four poster bed creates a modern look in this master bedroom. The carpet, rug and wood bedside table warm things up, while a classic Serge Mouille wall light complements the clean lines of the bed frame.


4. Hang a modern mural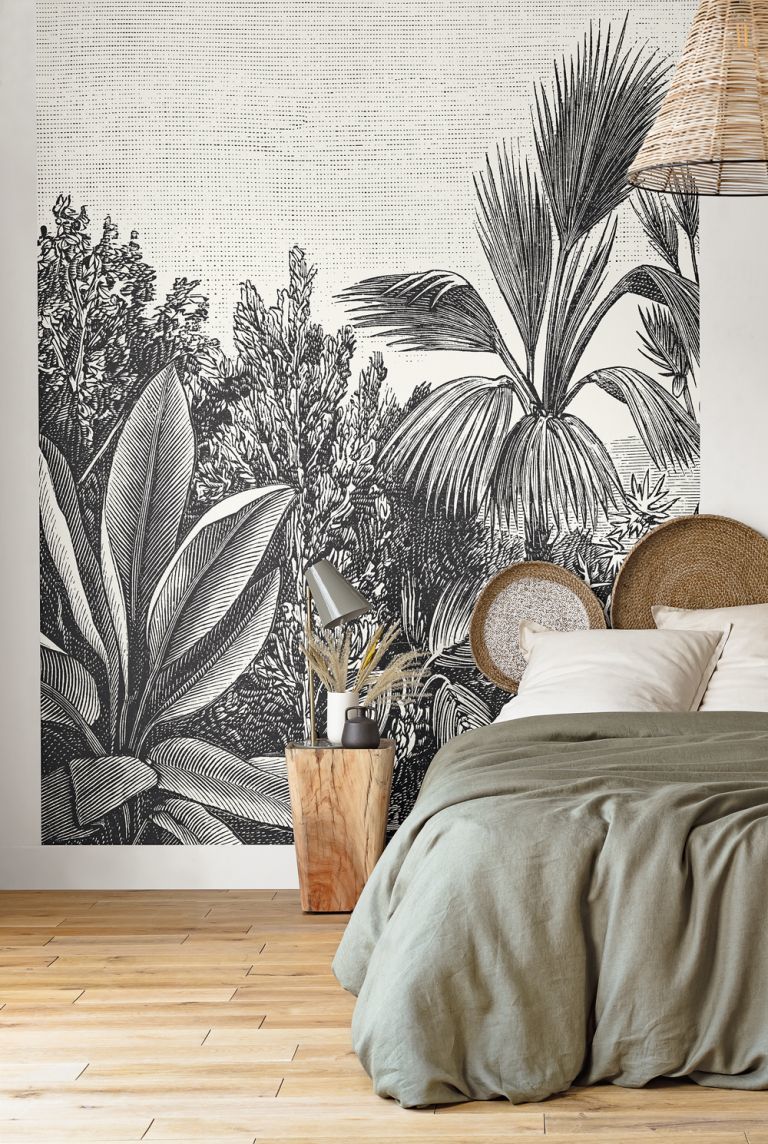 One design trend to take note of is the rise of decorative scenic bedroom wallpaper ideas and wall art panels. These can be interpreted in many ways, from abstract patterns to lively florals. Be wary of the feature wall, and instead take a maximalist approach and cover all four aspects. This monochromatic jungle mural evokes faraway shores.


5. Paint the ceiling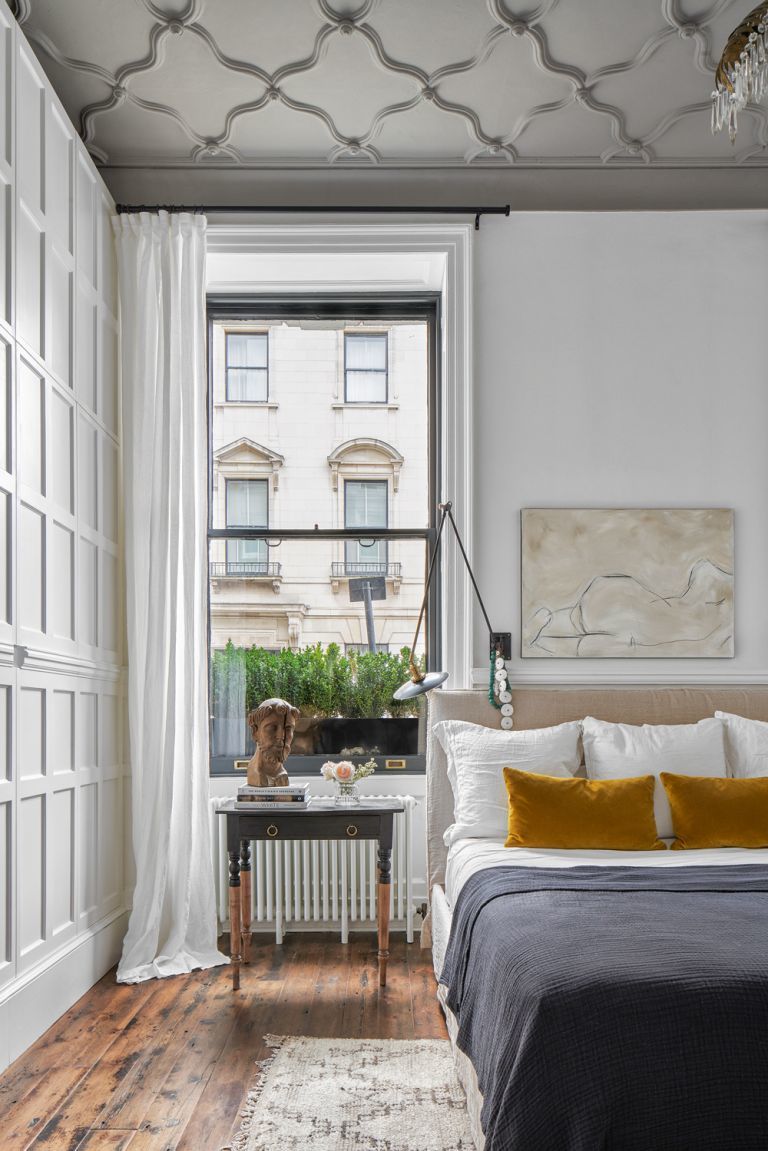 If your room has stunning heritage features, then celebrate them to the max. Here, the Victorian ceiling is picked out in an accent dark, while the bespoke wardrobes were designed to match the original paneling.


6. Inject some drama with a statement headboard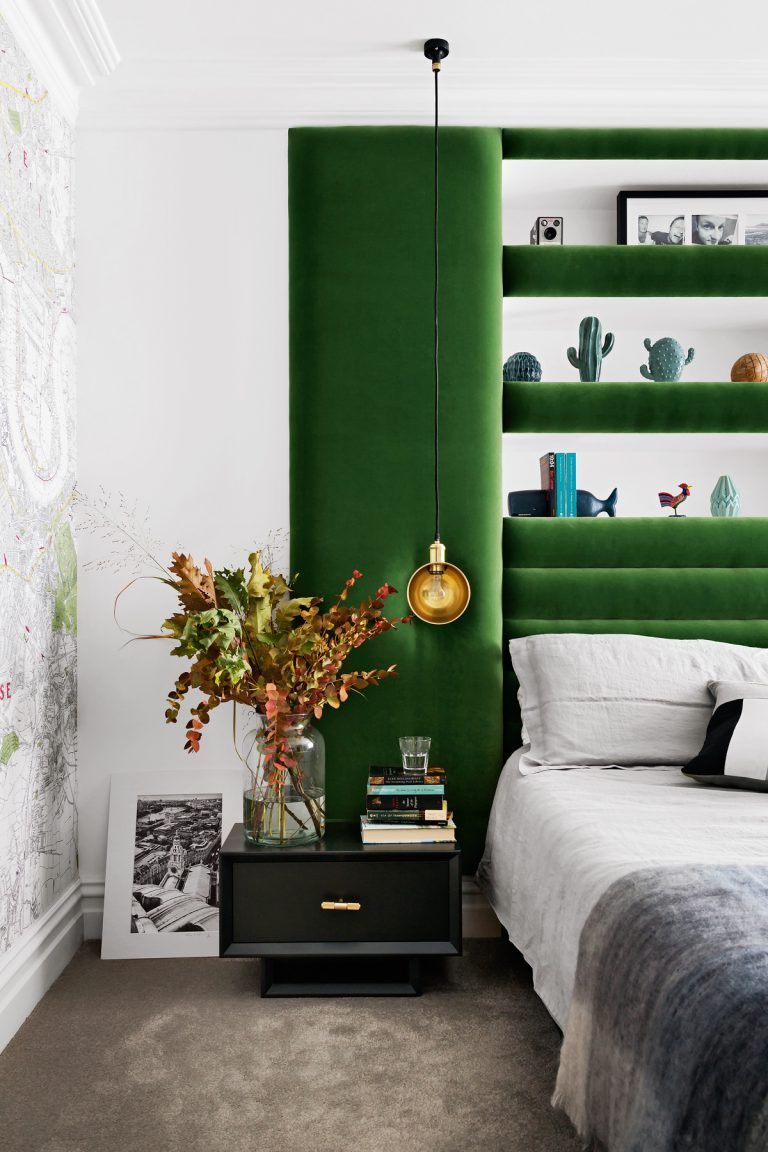 This green velvet headboard wraps around fitted shelves, adding color, glamour, and drama. Low hanging pendant lamps on either side offer an out-of-the-box approach to bedside reading lights.

Love this look? We have a whole gallery of headboard ideas to get you inspired.


7. Mix patterns and styles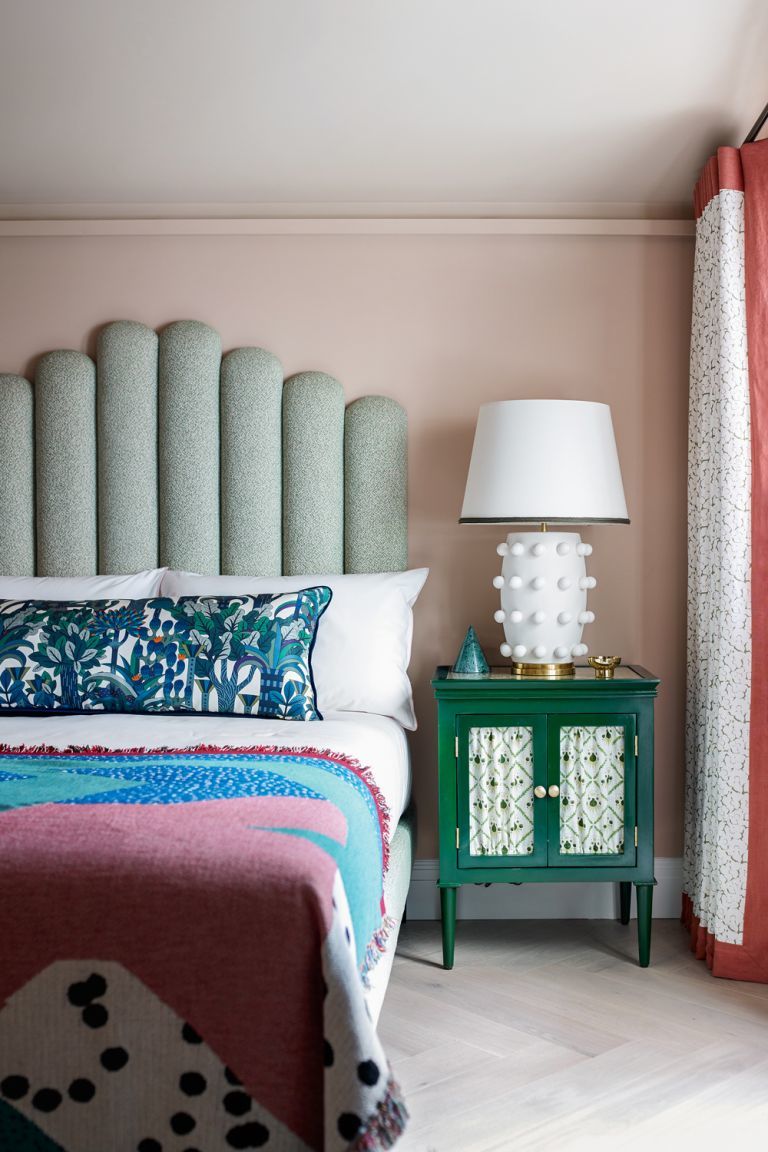 The beauty of this bedroom lies in its eclectic mix of different patterns, and the appearance of vintage touches alongside contemporary style. A soft pink on the walls makes a soothing backdrop. The bespoke headboard, designed by Irene Gunter, taps into the trend for lozenge shapes.


8. Go extra wide with a headboard for a hotel feel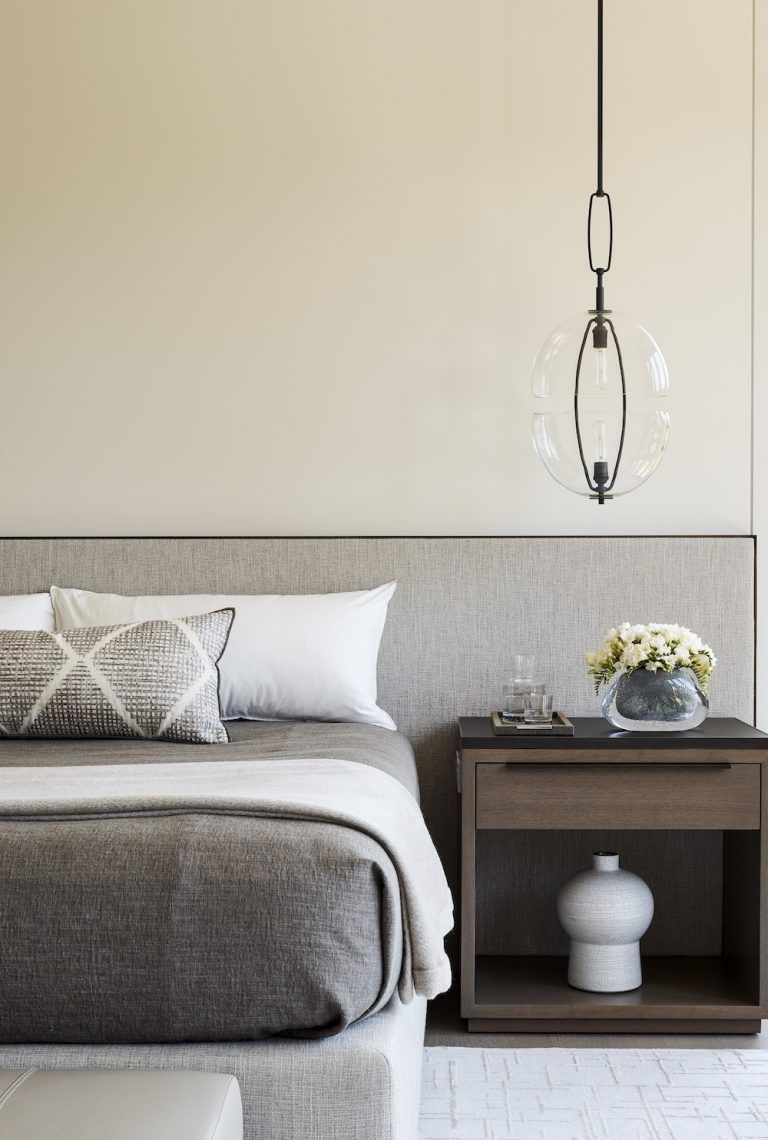 This master bedroom features a wide headboard that frames the bedside tables. The custom fabric headboard features a darkened brass square edge detail. Custom bedside tables have integrated electrical and USB ports, and etched bronze glass tops with darkened brass frames.


9. Build in a glass partition to zone a master bedroom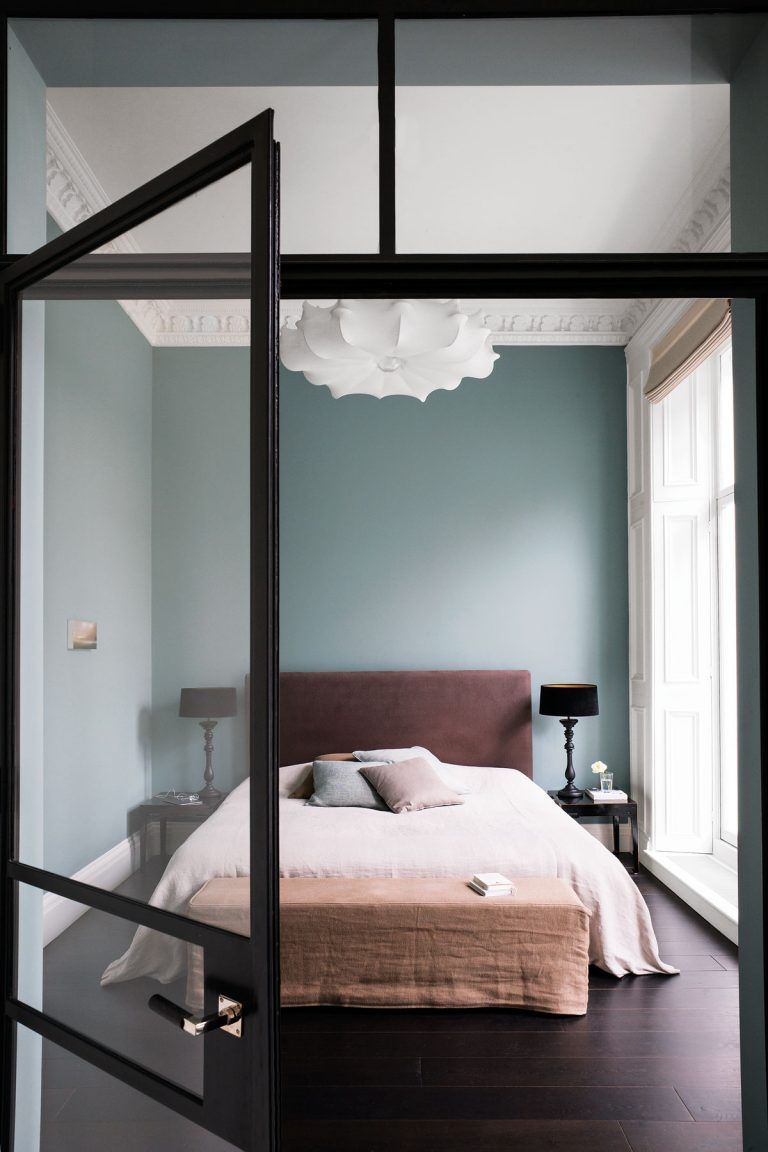 The double-height ceiling and the sculptural pendant both add impact to this gorgeous pale blue bedroom. Plus, the glass wall gives it a separate, more intimate feeling but doesn't make the space feel boxy as a solid wall might do.


10. Turn a stylish headboard into extra storage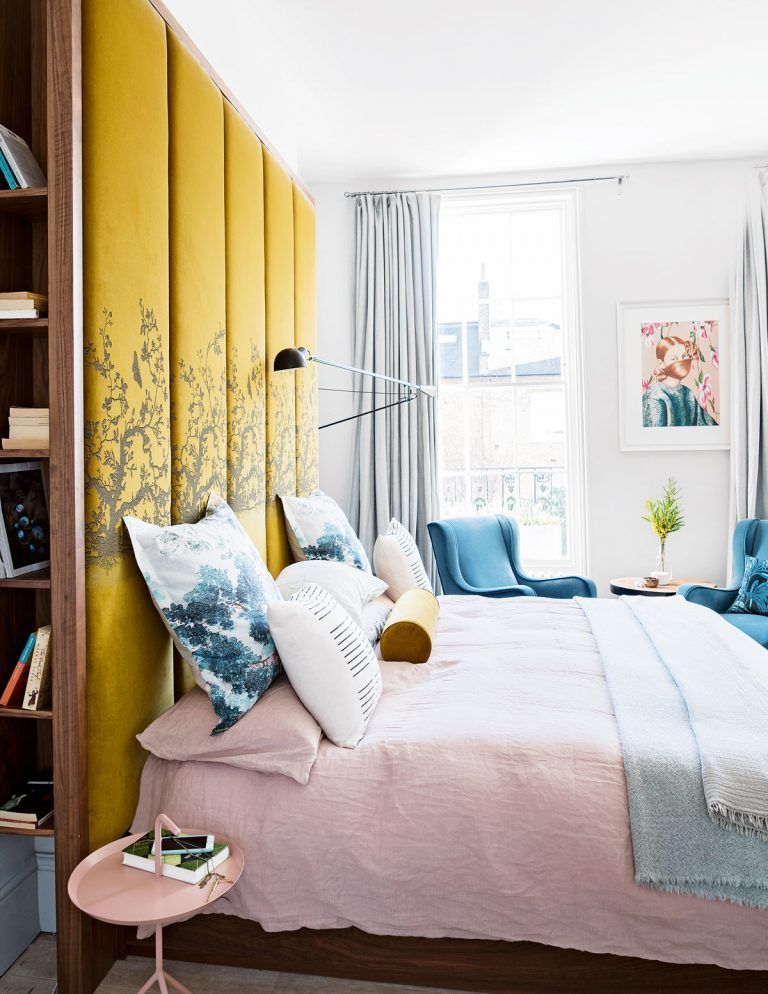 This full-length, zesty upholstered headboard really packs a punch against the calm surroundings in this master bedroom. Behind the plush surface, the headboard conceals handy hidden shelving for nighttime reading.