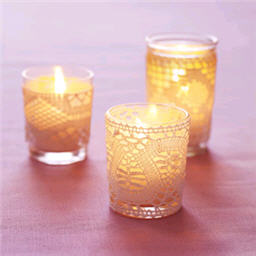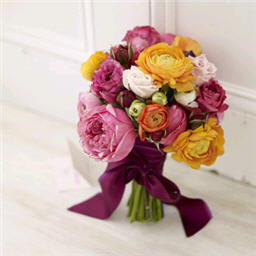 Set the mood for a romantic Valentine's dinner, or any cozy night at home with votive holders slipped into something special — lace trim that lets the light dance through its open weave.
Skip overpriced store-bought bouquets, and follow these simple steps to personalize a valentine nosegay. Gather two or three stems in your hand (compact blooms like roses and ranunculus work best); add flowers one by one until you reach the size you want.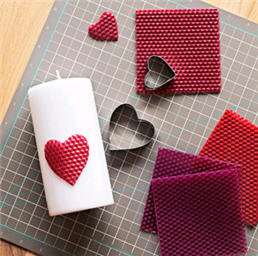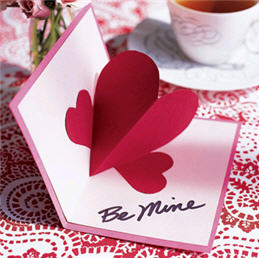 Make the Perfect Valentine's Day Gift
Let your love light shine this Valentine's Day with a thoughtful gift that's easy to make in multiples: customized candles. Pick up basic pillar candles, sheets of colored beeswax (from a crafts store), and heart-shaped cookie cutters. Push cutters into sheets to create hearts; press hearts onto candles.
Store-bought cards are fine. But to say "I love you" in a more personal way, design your own pop-up greeting.