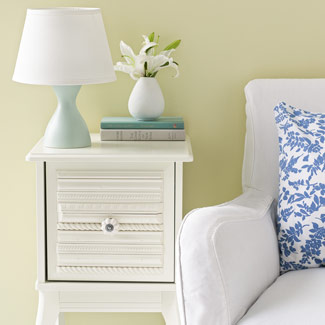 All the Trimmings
Add oomph to a side table with decorative molding. Find wood trim at a hardware store from $8 for a six-foot piece. Have the store cut the molding to the width of your drawer front (you may need a hand miter saw to make angled edges); paint the trim and furniture to match; let dry. Line up trim on the front (use one style or a few, as we did here); attach with finishing nails (touch up with paint, if needed). Screw in a new knob. Price: about $50.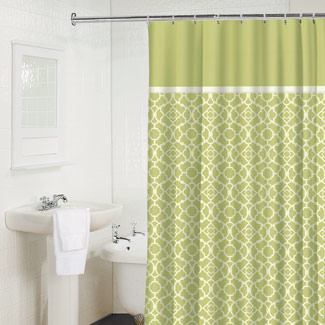 Shower Power
The easiest way to change the look of your bathroom without a costly remodel: Switch in a new shower curtain like this pick, with its classic-yet-current lattice motif, from Waverly ($15). Same idea, other rooms: Swap in tab-top drapes.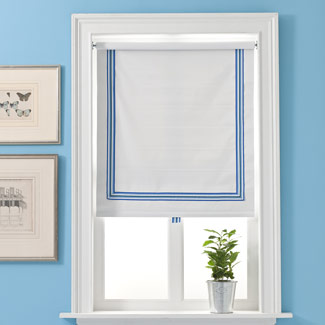 On a Roll
Customize a roller shade with cheery ribbon. Measure the shade to determine how much ribbon you need (you'll position it three inches from the shade's edges; we used four and a half yards at $4 a yard); cut to fit. Iron ribbon to create 45-degree points where the corners fall; affix with clear craft glue (like Magna-Tac, $5). For the pull, fold a length of ribbon in half; glue it to itself and to the shade.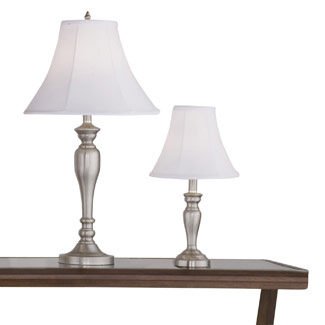 Guiding Lights
Light a room strategically with Lowe's $88 foursome of fixtures, including two table lamps, a floor lamp, and an accent lamp.