In short, you are always a few paces away from work and in this time and age it's surely a bonus. Here are a few ways to mark out and make the most of your home office…
Mark out a well-defined work space and keep it that way
Even if it's just a corner with the system and a desk, make sure that you demarcate and clearly define your work space. Do not mix your office space with the rest of your home as not only will it make work harder for you, but will put your mood off as you start working with plenty of distractions.
Keep your space neat, organized and tidy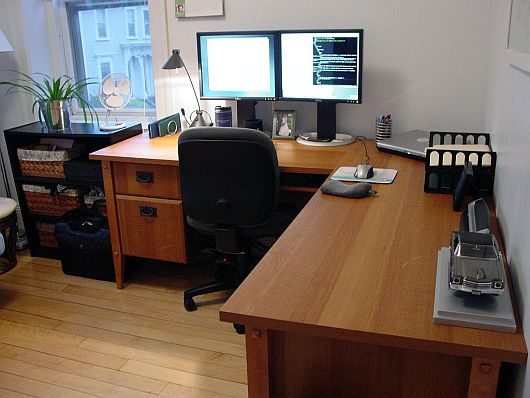 By maintaining your marked out and well-defined office space in a clean, clutter-free and organized fashion, you can save plenty of time and can make your work a lot more pleasant. Remember that mess hanging around not only pulls you down but makes it difficult for you to find stuff when in a hurry.