Working from home can feel impossible without a proper desk. (Back pains! The temptation of napping on the sofa! Complete distraction by snacks while sitting at the kitchen counter.) But if your apartment is tiny, it might seem like you can't squeeze in a home office. False! With the right desk-and you will need a small one-you can turn any space into the perfect work nook (yes, even that awkward, unused corner you've been ignoring has potential). Maybe what you need is a narrow writing desk that doesn't just out too far from the wall. Or a wall-mounted ladder desk, floating table, or corner-shaped desk. Point being, there are tons of small desks ready to solve all your WFH problems. And as a bonus, more than half of the options on this list are under $200, so you can deck out your home office on a budget and still have money leftover for your furniture.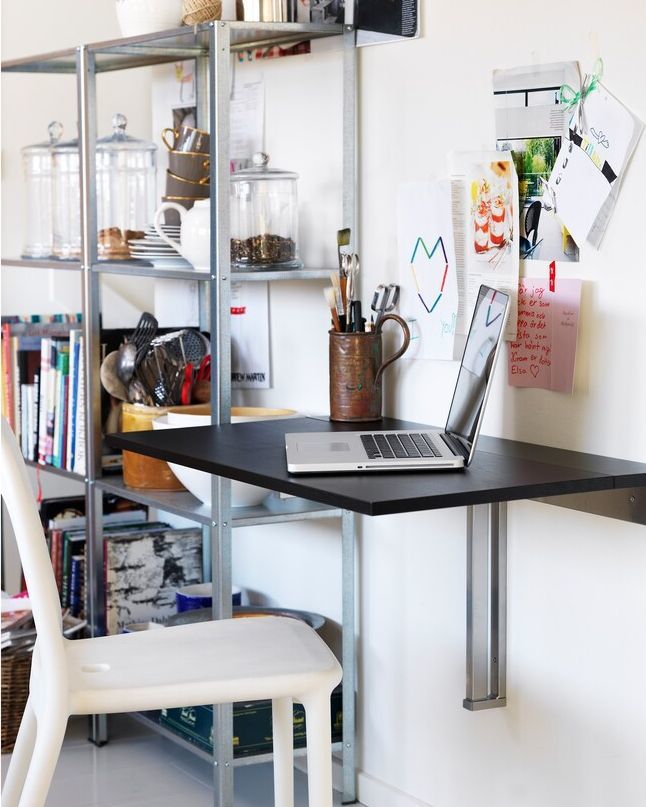 Bjursta Wall-Mounted Drop-Leaf Table

This drop-leaf table can be mounted to any wall (use it as a desk or a dining table for two in a tiny kitchen!) and folds down when not in use for ultra-small spaces.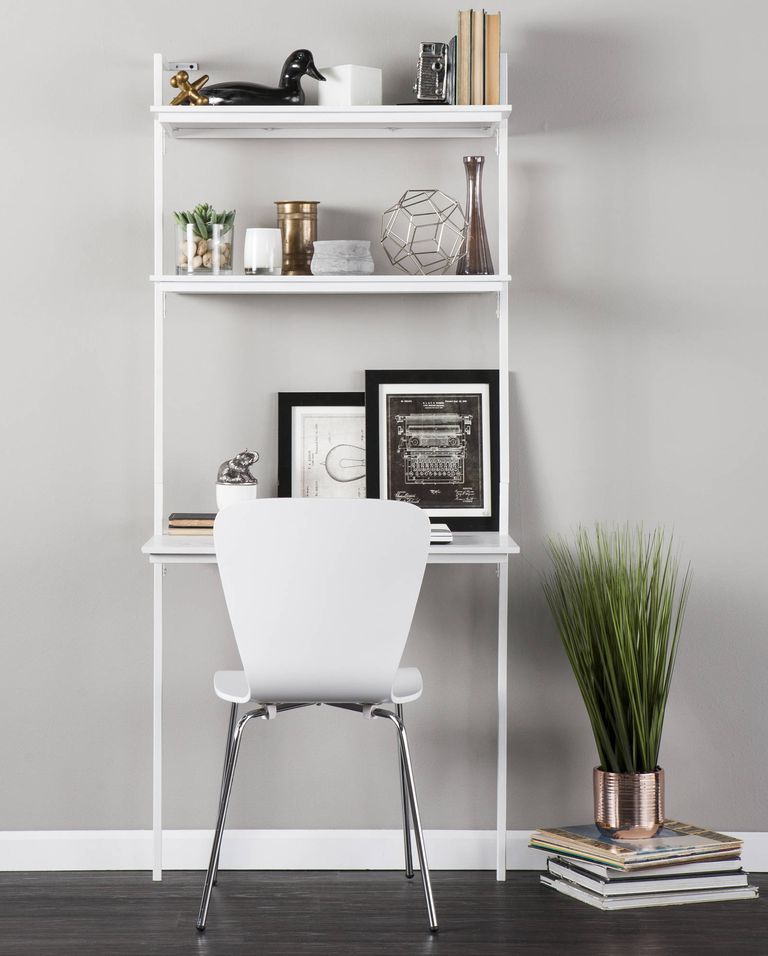 Haeloen Wall Mount Desk

A ladder desk that mounts to your wall not only gives you a work space (and there are plenty of styles out there, so you can go as narrow or wide as you'd like), it has multiple shelves for good storage, too.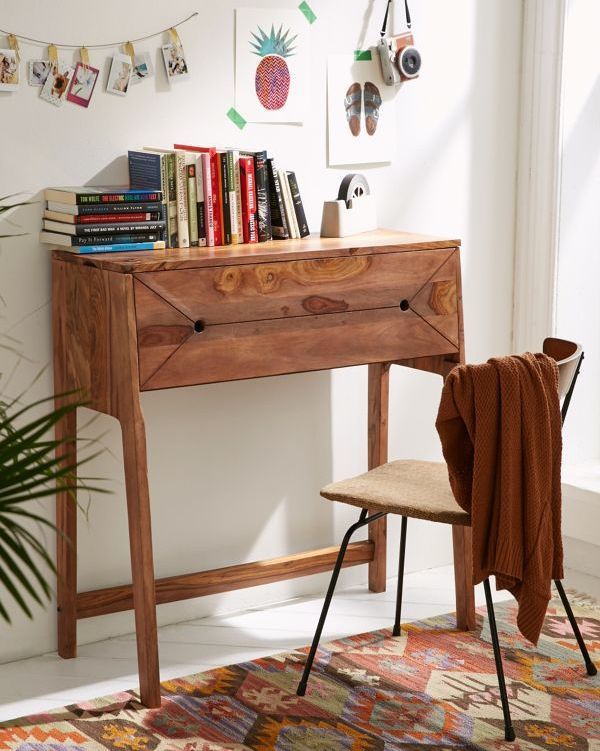 Mid-Century Fold Out Desk

A fold-out secretary style desk like this one is also a smart choice, since you can save a little space when it's closed and store work supplies inside.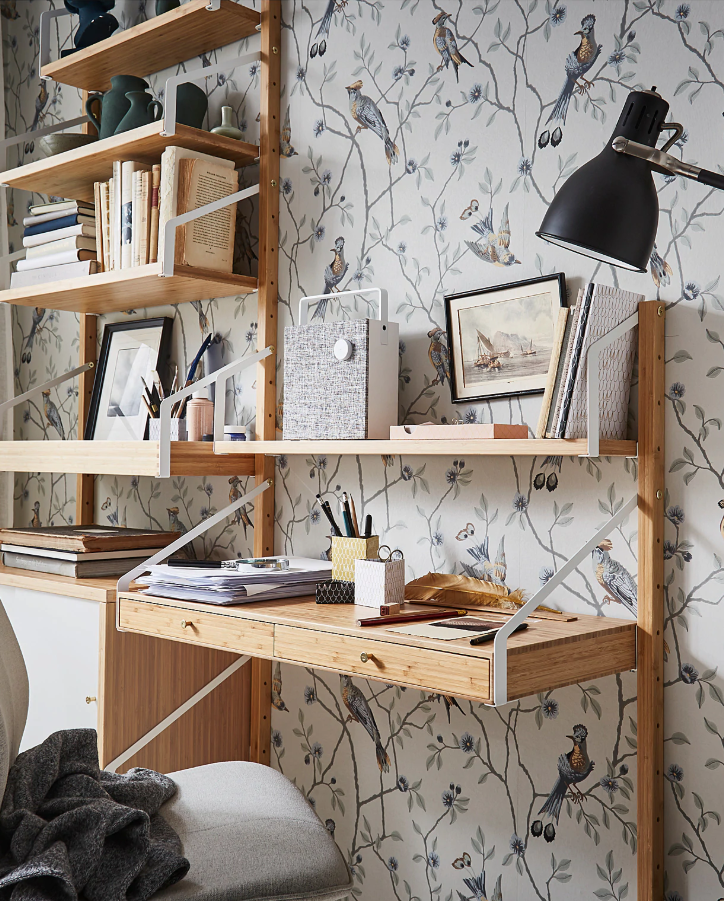 Svalnas Wall-Mounted Workspace

This wall-mounted option from IKEA is great, because it has drawers and can be combined with matching pieces for even more storage-if, say, you wanted to turn a whole wall into the most organized shelving system-meets-workspace ever.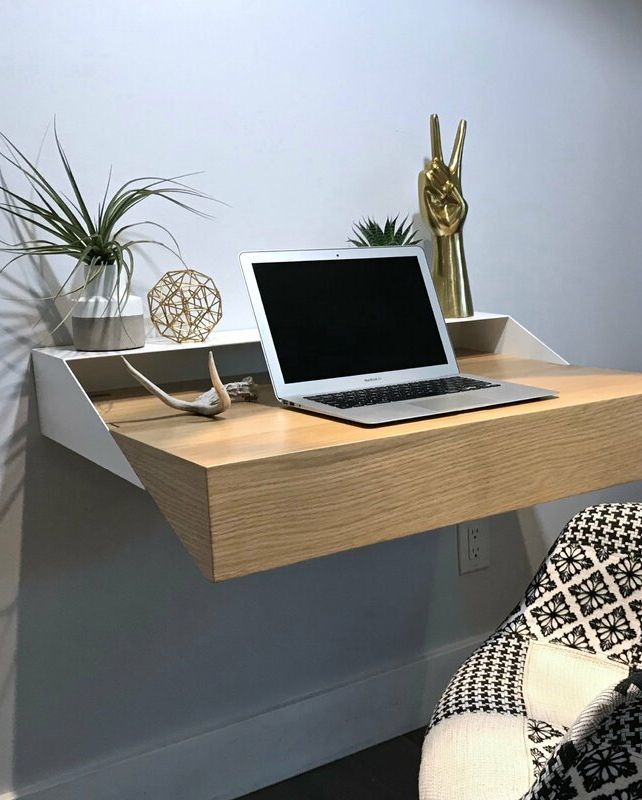 Rift Hideaway Wall Desk

This wall desk looks like a display shelf when not in use, but when you pull out the wooden section, it turns into a wall-mounted desk.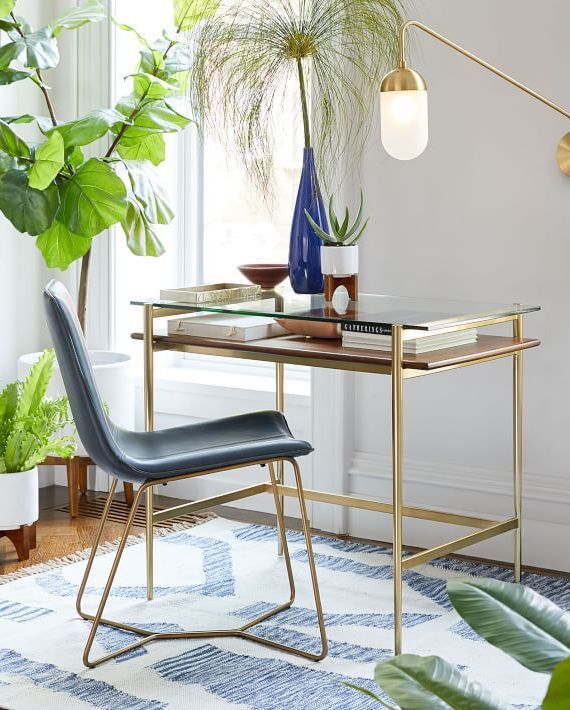 Mid-Century Art Display Mini Desk

Store your stylish desk supplies and accessories under the glass top of this mini desk, and you've got a beautiful surface to work from that's not too wide for your tiny office nook.


Touraco Writing Desk

This sleek writing desk combines modern style with boho vibes, and at just 42 inches wide, it will work in just about any small space. Plus, it features two drawers for storing your supplies.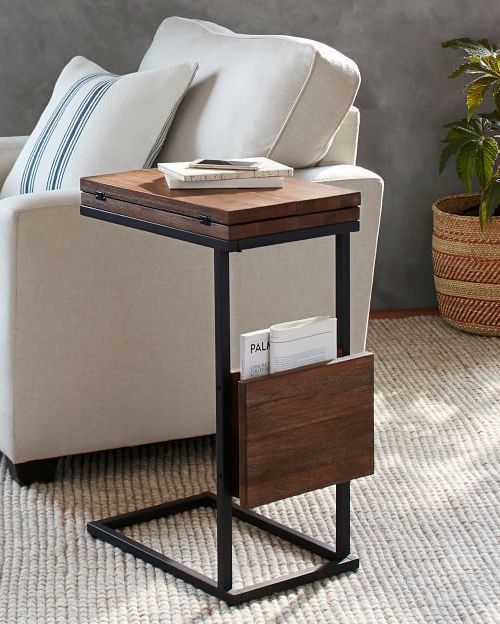 Allen 2-Leaf C-Table

If all you really need is a versatile table that can be used as a workspace on the occasional work-from-home day, try a C-table like this one. It's great for holding cups of tea, movie popcorn, or your laptop-plus, it has two leaves, meaning you can extend the table if you need a little extra space to work from.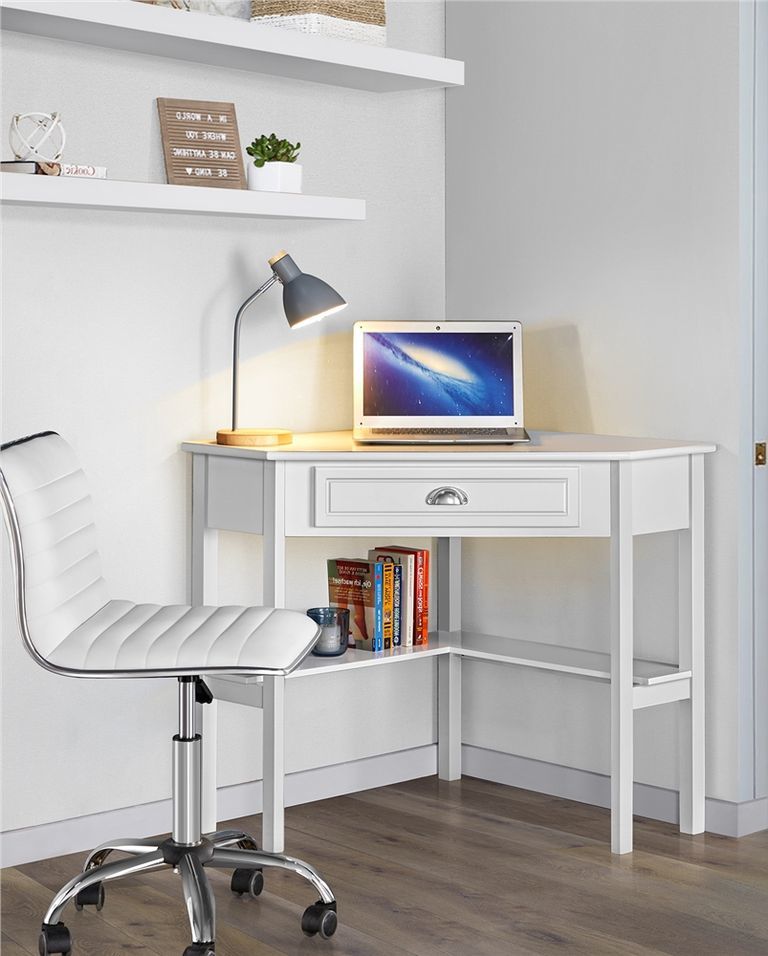 Corner Study Desk

Make use of an empty corner in your home with this desk that'll fit right in it. It has a single drawer for storage and lower shelves that are perfect for displaying books and other at-home office necessities.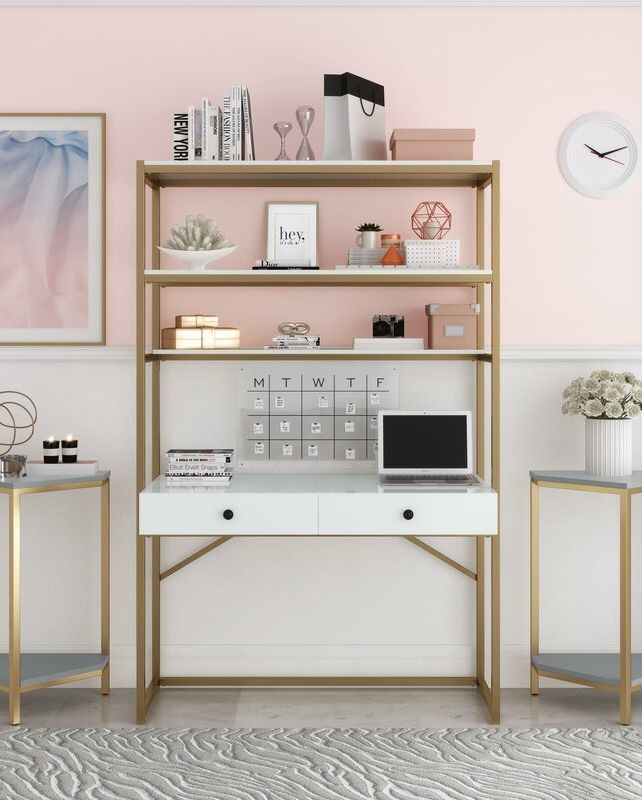 Billie Desk with Hutch

This white-and-gold shelving option takes the ladder desk to a new, glam level—and three shelves in addition to the desk (which also has two drawers) mean plenty of room to organize.