You spend a lot of time in your living room, so it not only needs to look great, but it also needs to be functional and comfortable. Mastering this trifecta can be a design challenge for sure, but we've rounded up the best living room examples to inspire your own decorating projects. From modern and formal spaces to approachable and rustic environments, there's a living room idea you'll want to take home below. Keep reading for 55 stylish designer living room tips, ideas, and shopping suggestions for spaces of any size.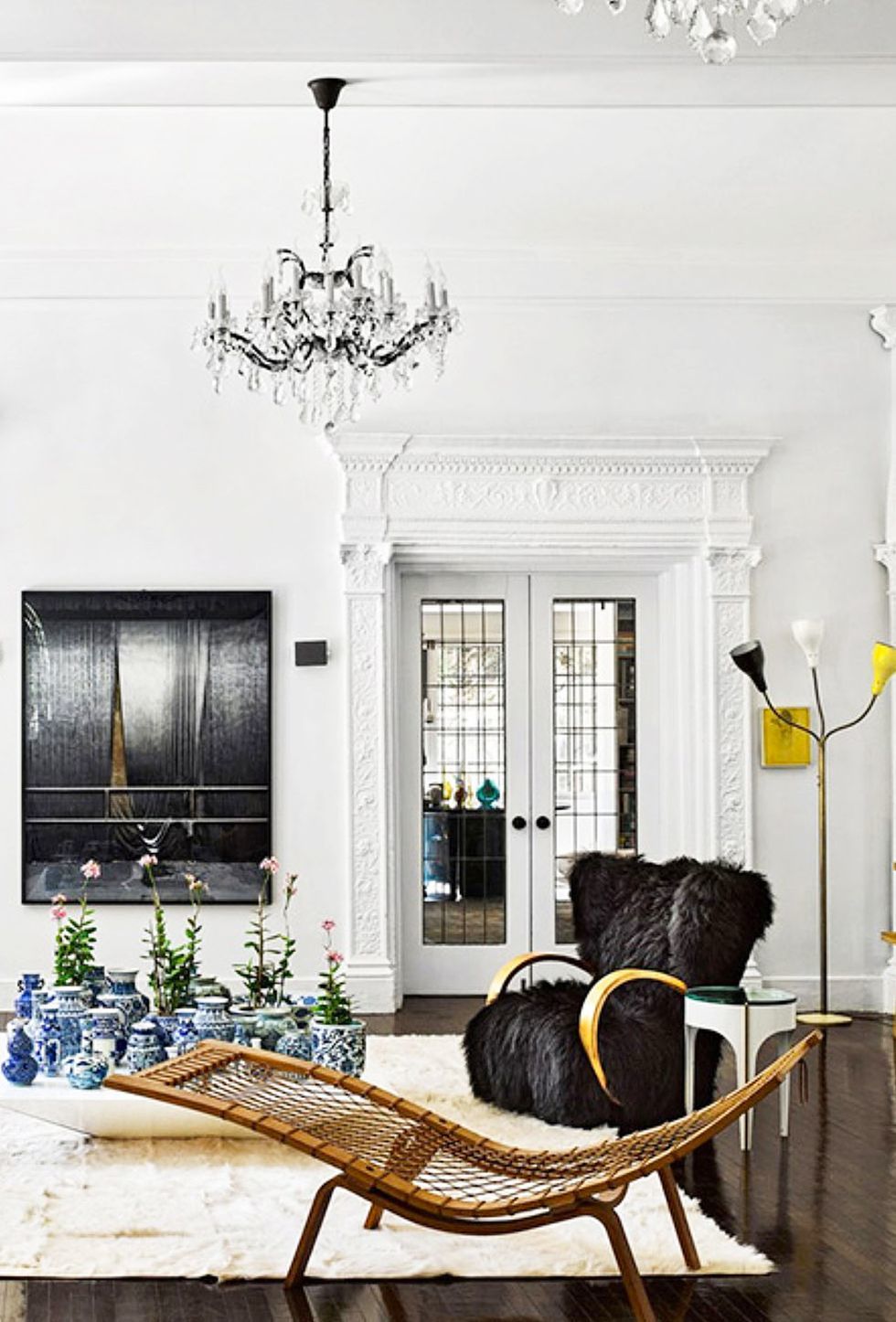 Get Weird On the Coffee Table

Instead of decorating your coffee table with the classic assortment of stacked coffee table books, opt for something subtly quirky and unique. Here, Romanek Design Studio covered the surface with a collection of classic pots and planters, which both enhance and juxtapose the formal, traditional elements throughout the space as well as the more modern ones, making for a fun and eclectic yet timeless sprawl.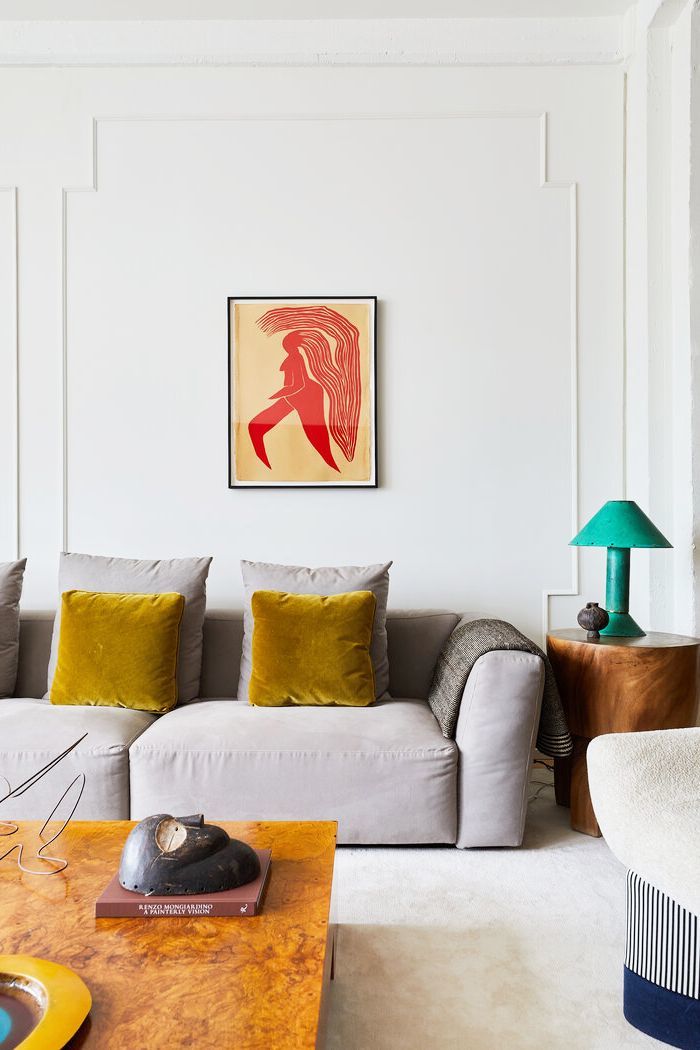 Redefine "Neutrals"

If you don't love playing with tons of patterns and bold hues but appreciate experimental pieces and tasteful pops of color, take notes on this living room. Rather than opting for all black and whites, the anchor pieces-like sofa and tables-remain neutral, while the throws, artwork and lamp offer just a splash of color (nothing too crazy: just marigold, red, navy, and green).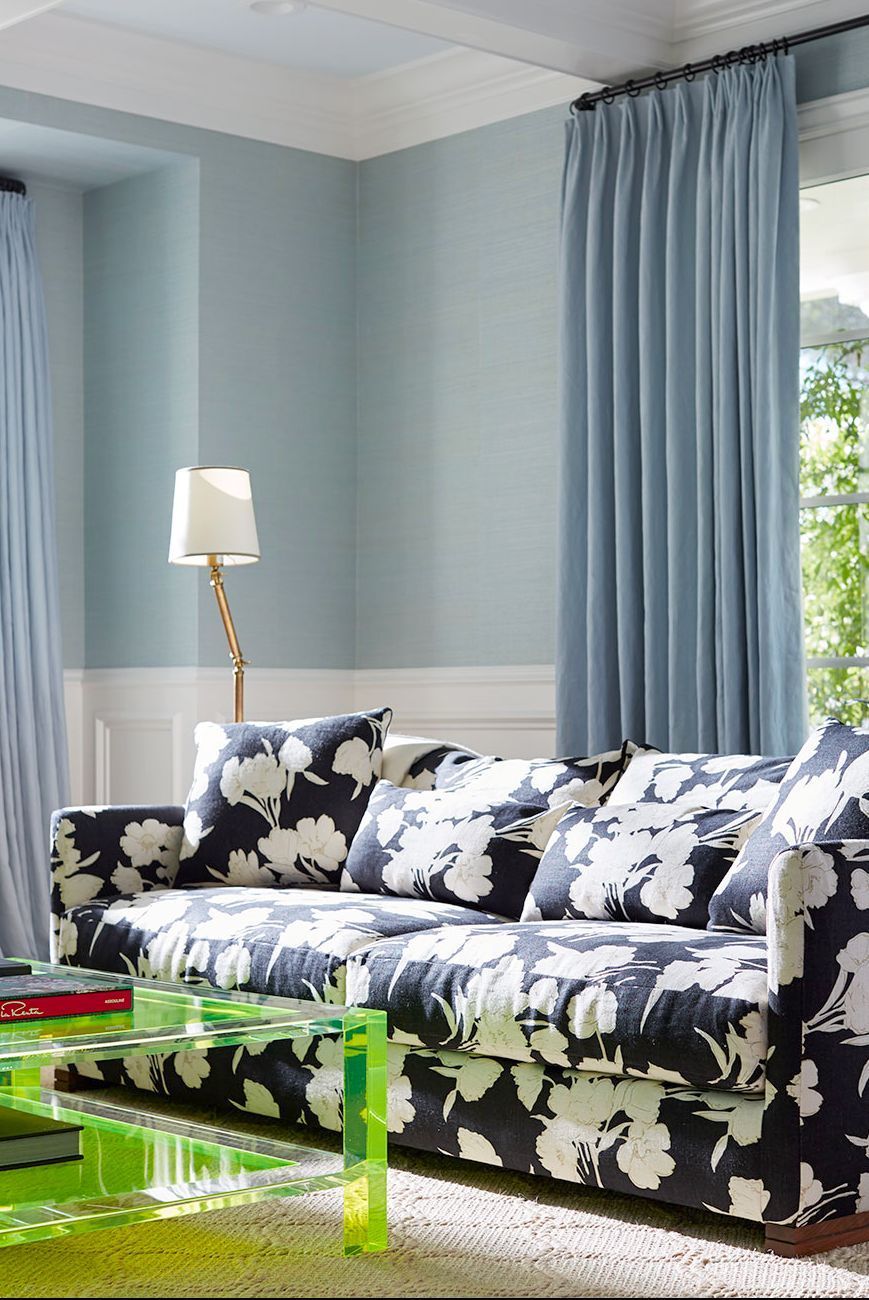 Add Something Unexpected

While the classic blue grasscloth wallpaper, floor lamp, and curtains set the stage for a traditional living room, designer Heather Hilliard added some unexpectedly edgy elements. The floral sofa and the green lucite coffee table are a welcome surprise that break up the classic elements without overshadowing them.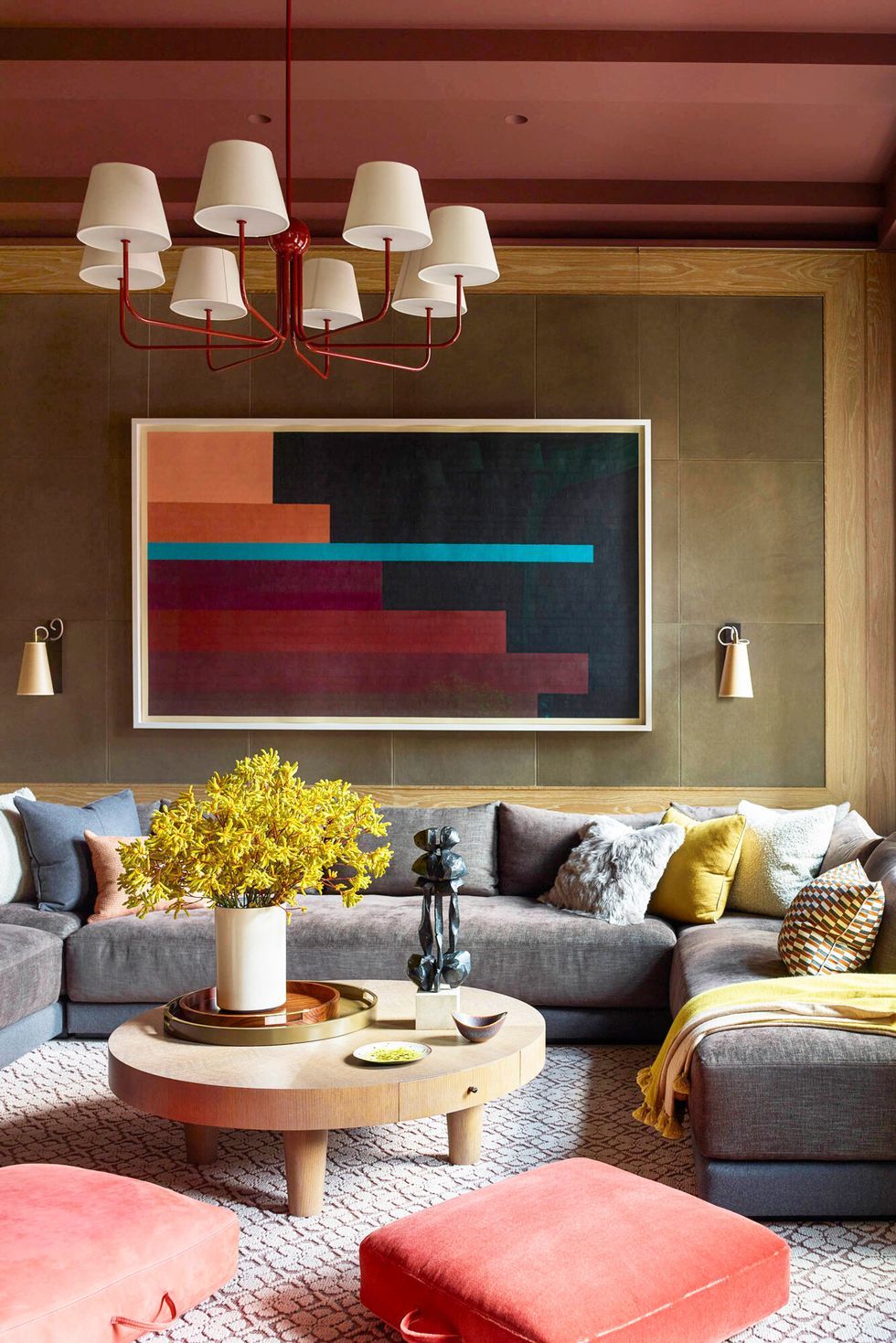 Upholster the Walls

Though classic and timeless, this living room by interior designer Kevin Dumais is also having tons of fun. From the red-painted ceiling to the velvet floor cushions for extra seating and the bold artwork, no detail is overlooked. To make the room feel even more soft and intimate, Dumais upholstered the walls in a leather fabric.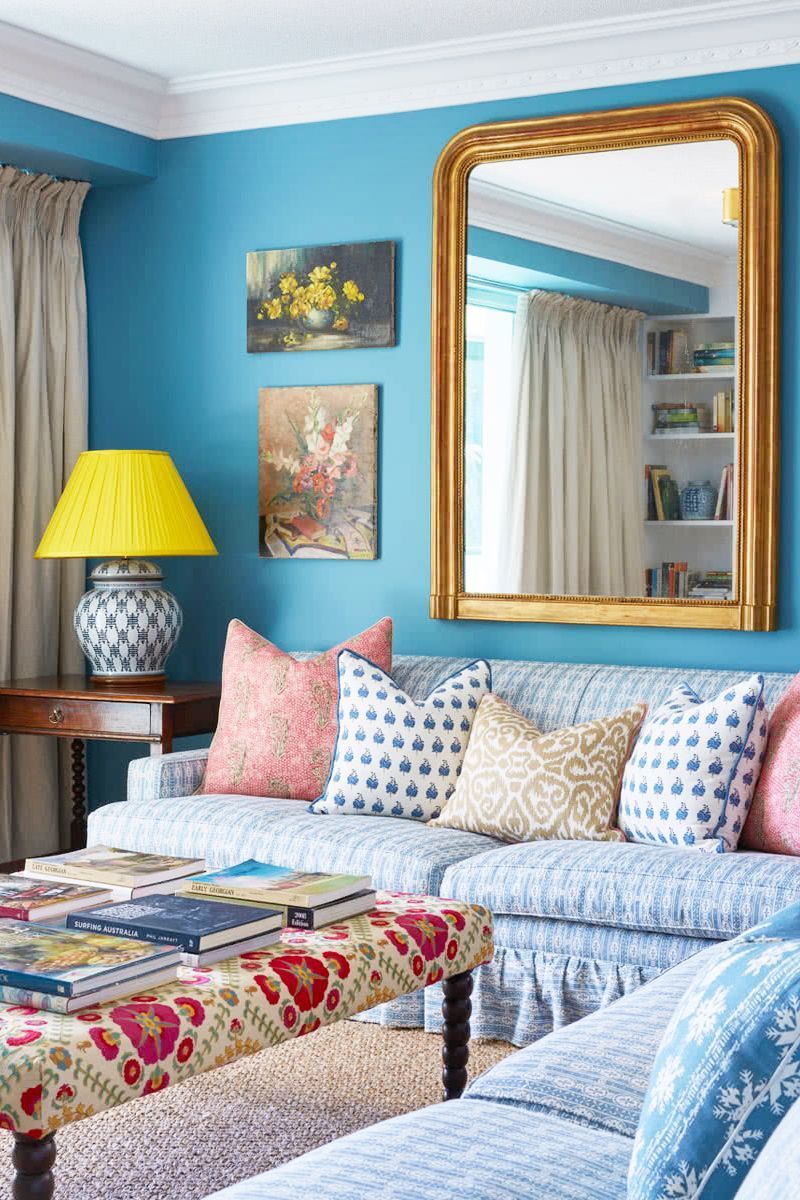 Make It Cheerful

From the playful pillows and ottoman to the elegant gilt mirror and bright blue walls, this space by Anna Spiro Design is perfect for low-key nights in, or more formal gatherings. And the pleated yellow lamp is what really makes the living room feel cheerful and cozy.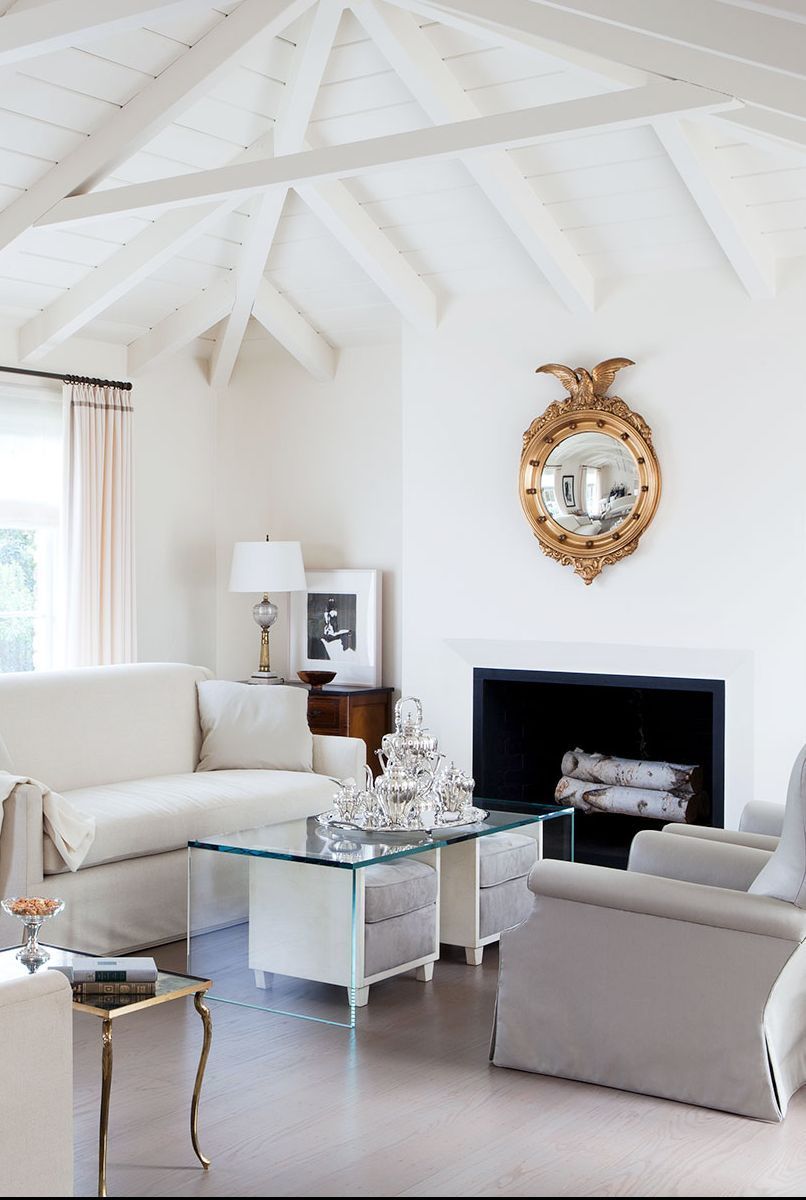 Keep It Classic and Crisp

A crisp, matte white living room is pristine, elegant, and timeless. Adding glass and metallic features sharpens up the white pieces. Sherwin-Williams Pure White is there for you when you don't just want to experiment with trends anymore.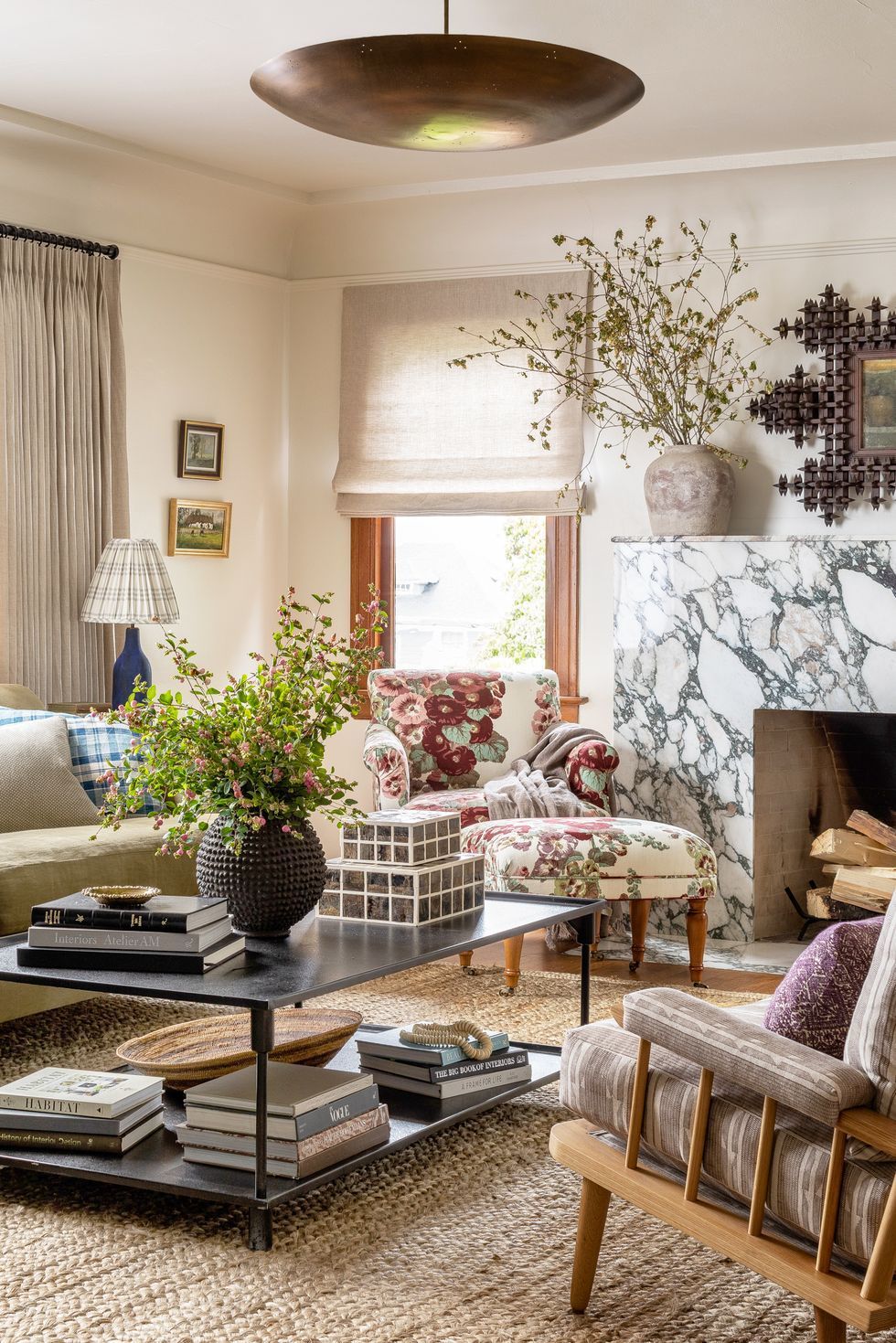 Use an Off-White

In this eclectic living room designed by Heidi Caillier, the jute rug, wood finishes, and brass accents bring plenty of warmth to ensure a cozy, inviting space. The colorful contrasting prints throughout contribute to the playful yet formal spirit of the room, too. And though it doesn't necessarily stand out, the cream paint color makes a transformative difference. White would be much starker.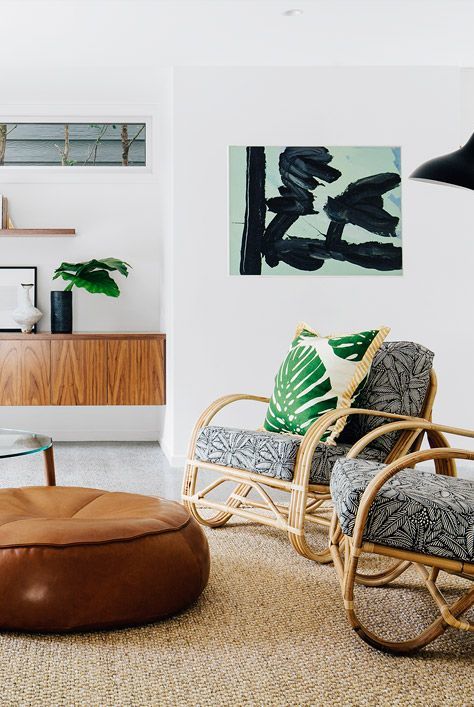 Know Your Place

Before you even start decorating your living room, remember where you are. (If you live in a casual beach house, your design scheme is going to look very different from that of an urban industrial loft space, for instance.) In this beach house by Arent & Pyke, the design team focused on channeling the tropical vibe of a coastal home through fun motifs and casual materials. Yet, they still maintained a look of sophistication through fresh upholstery, beautiful artwork, and a thoughtful layout. That being said, if you're a sucker for kitsch and wish you were always on island time, add a hint of it with one statement piece, like a vintage Hawaiian-print rattan chair.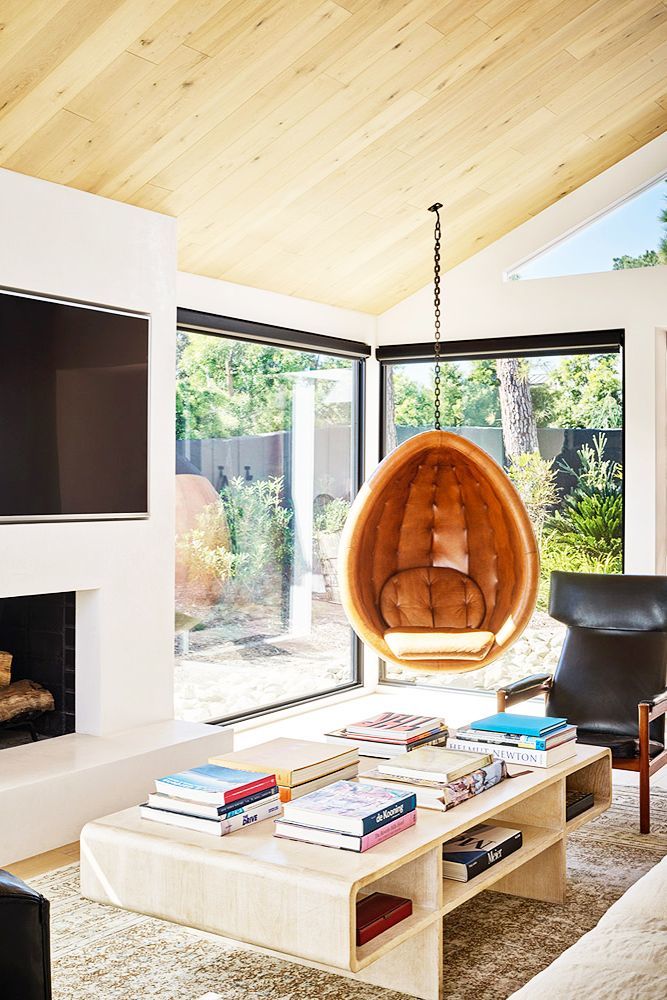 Hang a Chair

Nothing ramps up the fun like a playful touch in the family room. This hanging chair in a living room designed by Romanek Design Studio proves our point-but the handsome leather upholstery also ensures a more sophisticated look. It's the perfect blend of cozy and cool.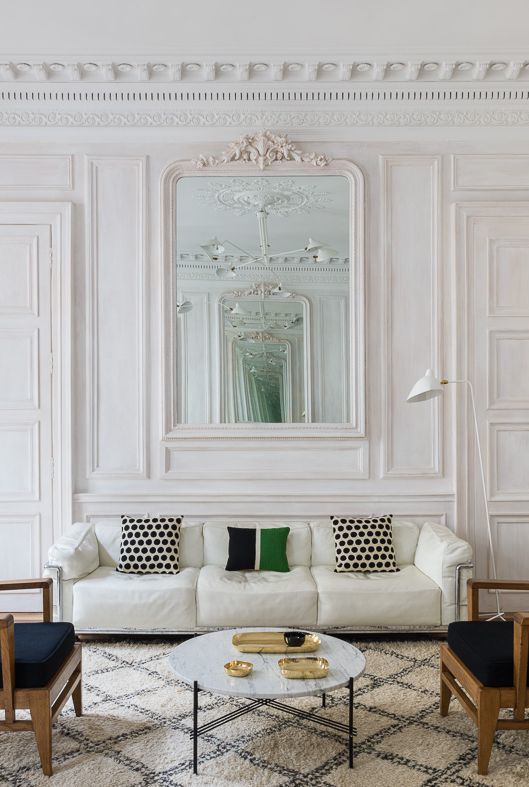 Have Fun With Throw Pillows

Here's a lesson in monochromatic decorating with soul. Designed by Studio Razavi, this Parisian apartment is a beautiful blend of modern and Neoclassical style. While the bones of the room evoke a grand sort of opulence, the plush Moroccan rug and spacious white sofa make the space feel more approachable.