THE PROPERTY

Located in Tuxedo Park, New York (a rural area about 40 minutes north of NYC), this L-shaped house is situated on a wooded acre of land.

With four bedrooms and three baths the house is filled with organic materials and natural textures, from a grass rug in the living room to linen sectional sofas and marble tables.

The owner, interior designer Crystal Sinclair, founder of Crystal Sinclair Designs wanted her home to be cosy – a place where her three year old daughter could play wherever she wanted, while also being adult enough to have friends over.


HALLWAY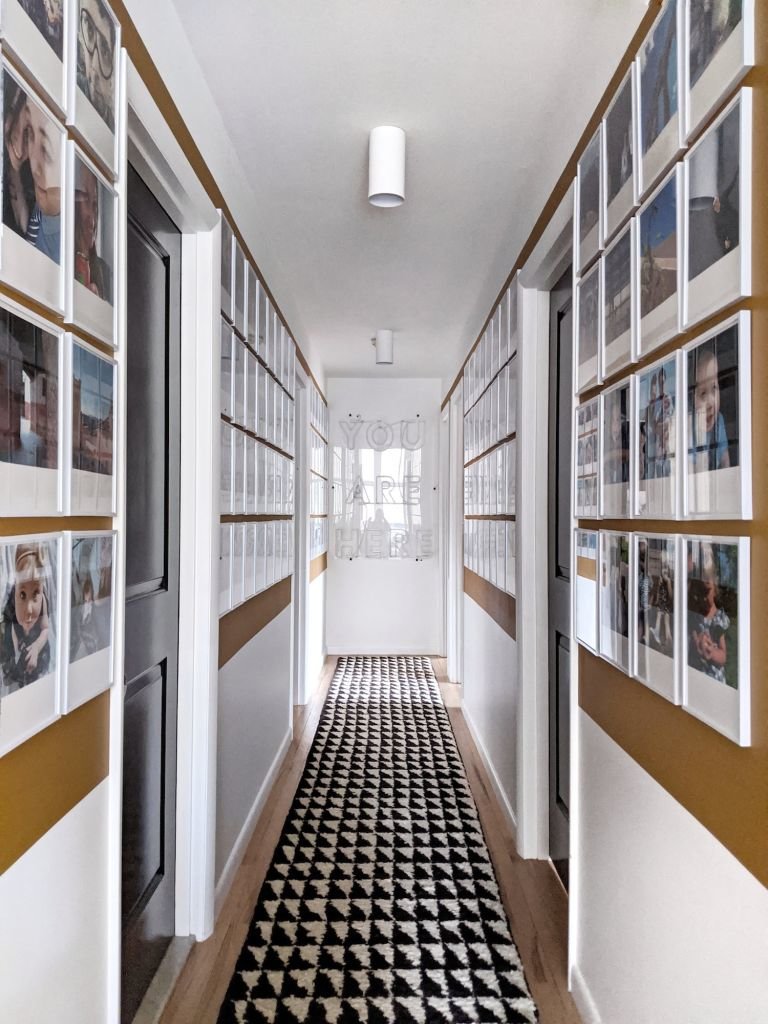 The neon sign in the hallway is a play on words as the hallway features a collection of photographs in chronological order from when the owners first met to present day.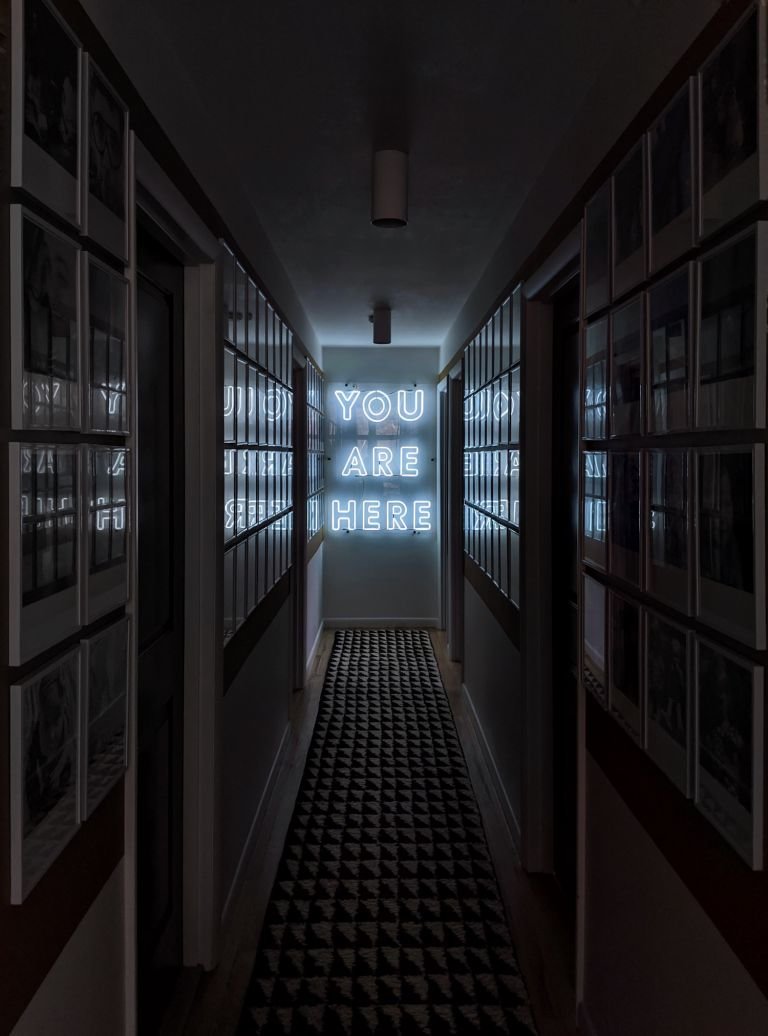 FAMILY ROOM

The common thread throughout are the use of geometric patterns, bold pops of colour, and the colour black – it's accented everywhere – on ceilings, in art work, area rugs, tiles, and paint.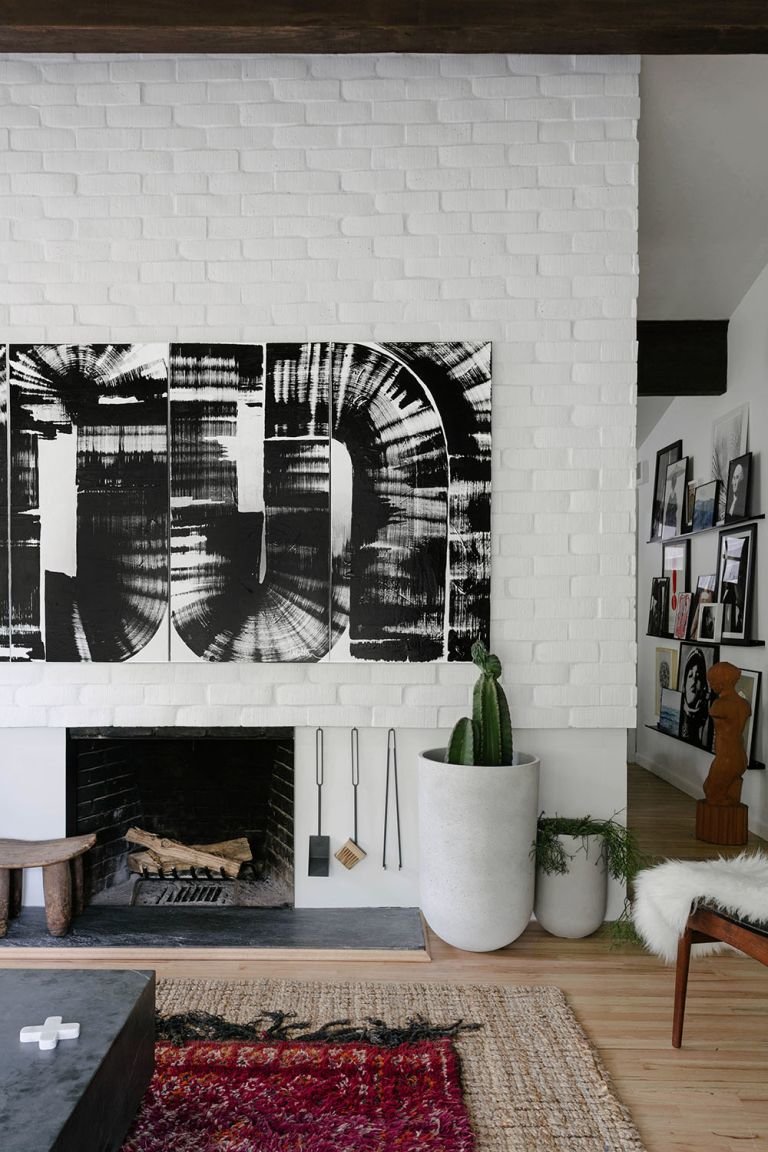 The black and white piece of art over the fireplace is by Linda Colletta (she's one of the owner's favorite artists and worked with her on painting the piece with this location in mind).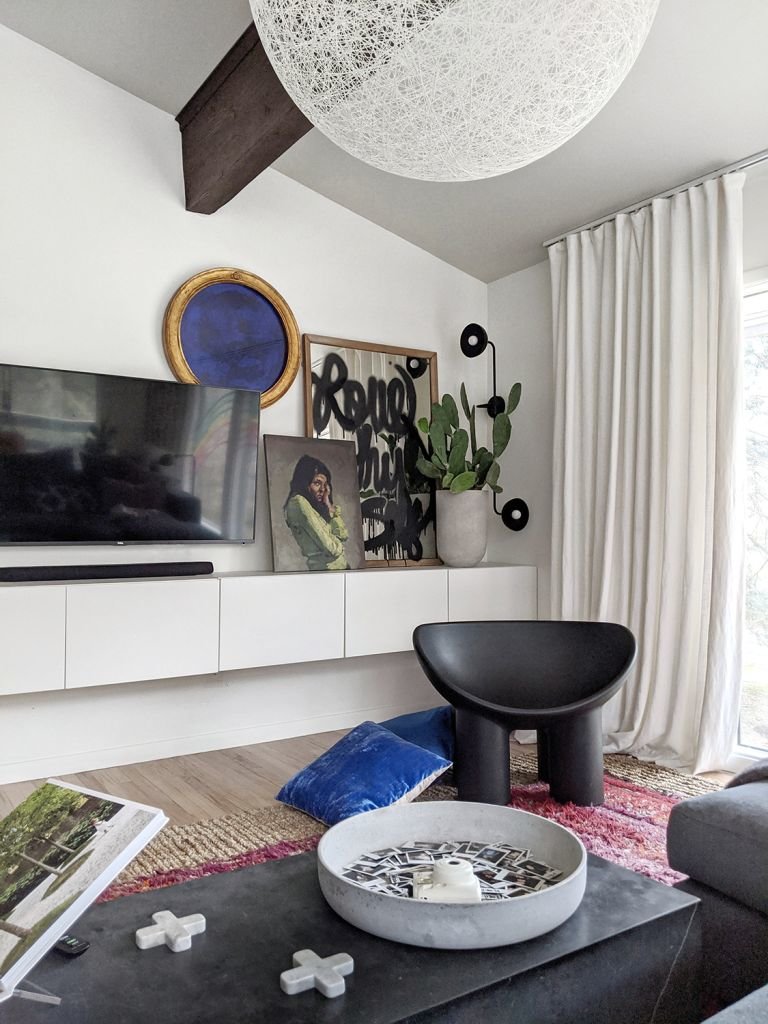 The Roli Poli chair by Driade is from 2 Modern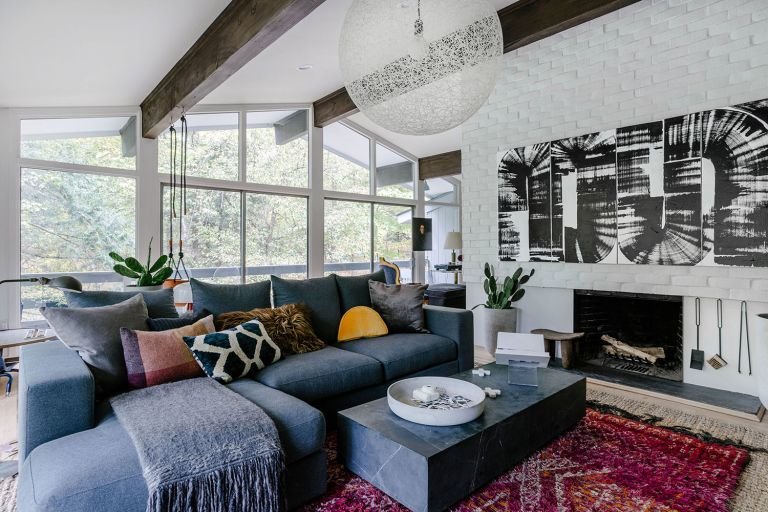 The sectional sofa is from BoConcept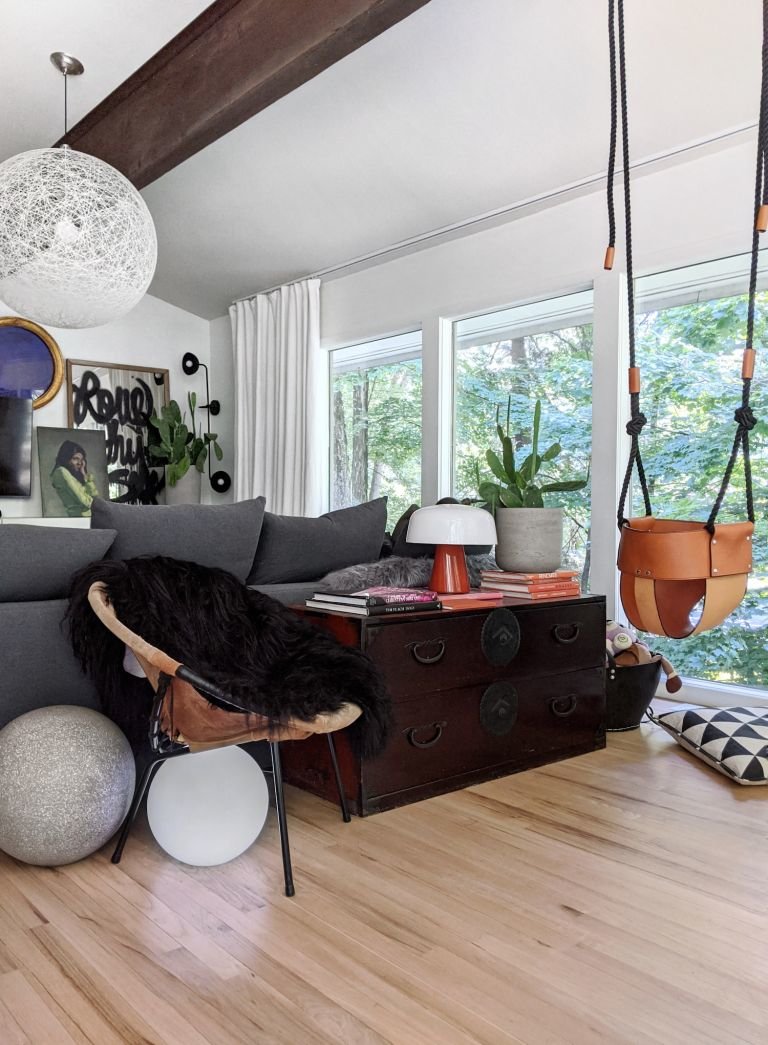 Behind the sofa is a family space, with a hanging chair and kids' arts & crafts corner.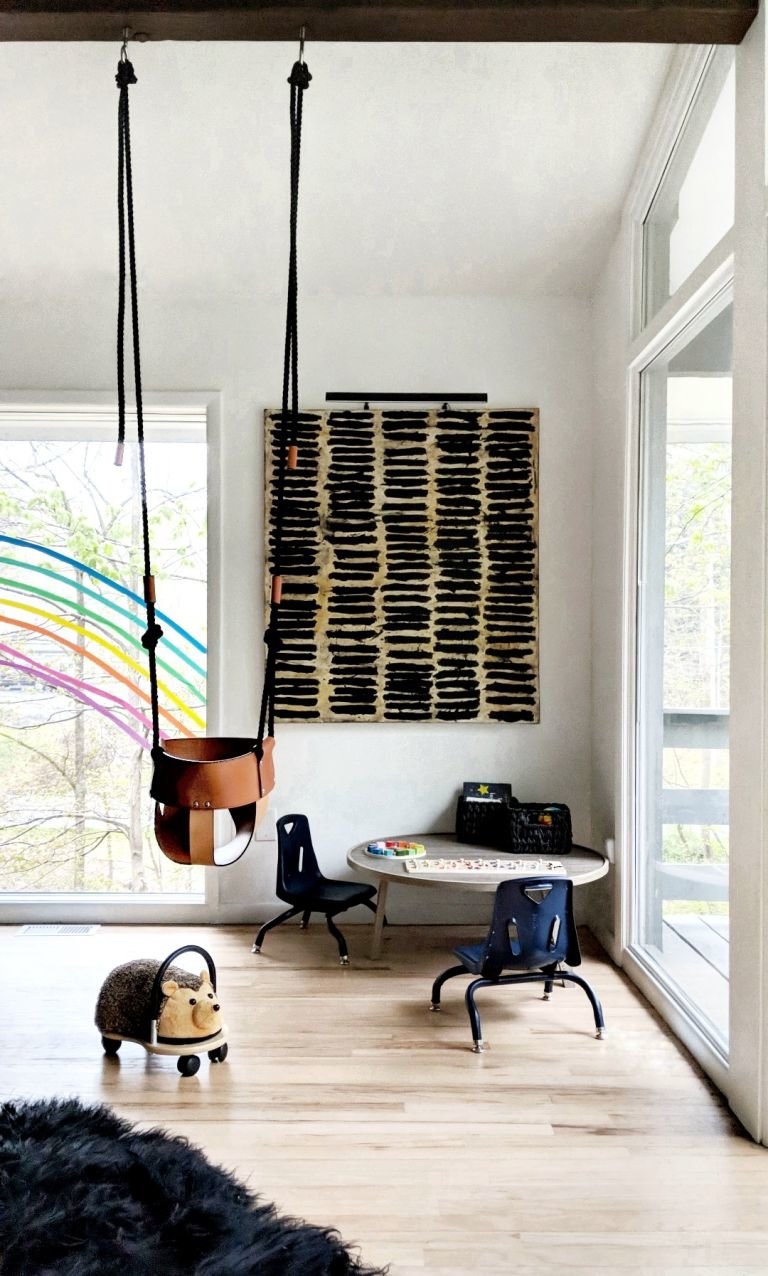 LOUNGE

The home is filled with collections of the family's travels - the pink rug is from Morocco, the fur pillows and pelts from Iceland, vintage art from Greece, pottery from Portugal.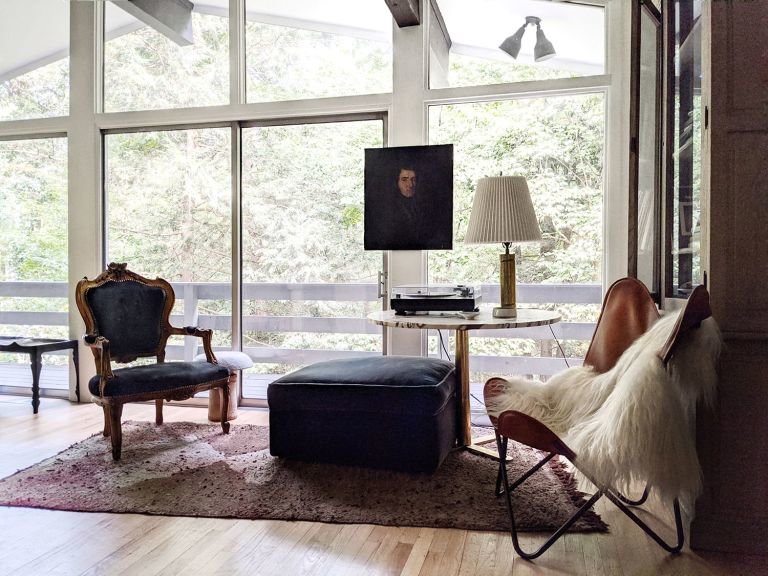 MAIN BEDROOM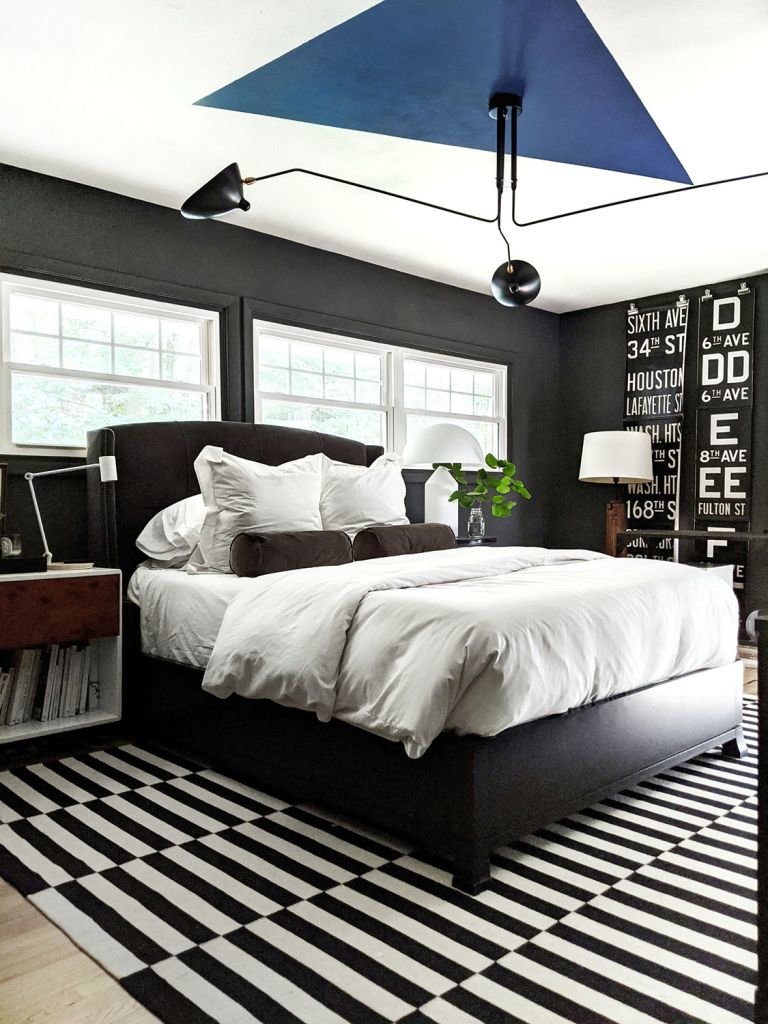 The bed is from Kravet, the rug is from Ikea. The ceiling light is by Serge Mouille. The painted blue triangle on the ceiling provides an unexpected flash of colour in an unlikely place.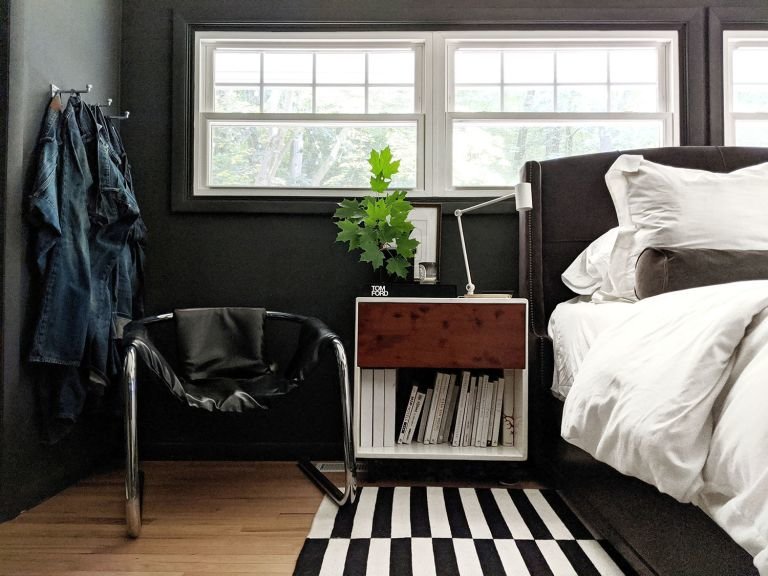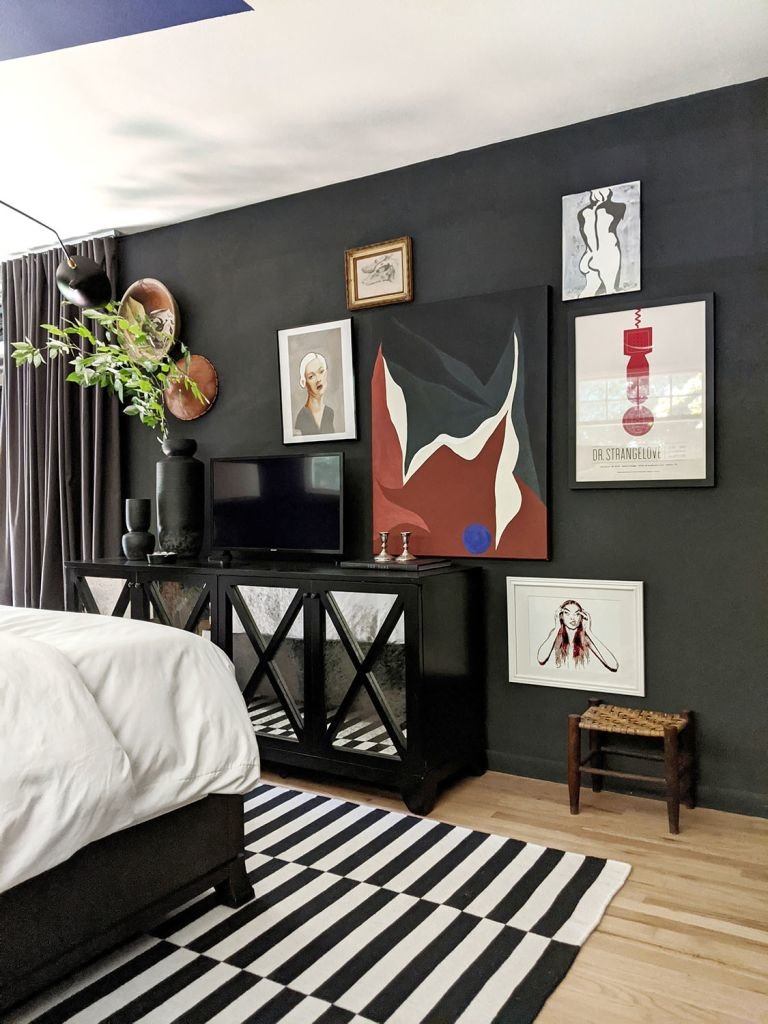 MASTER BATHROOM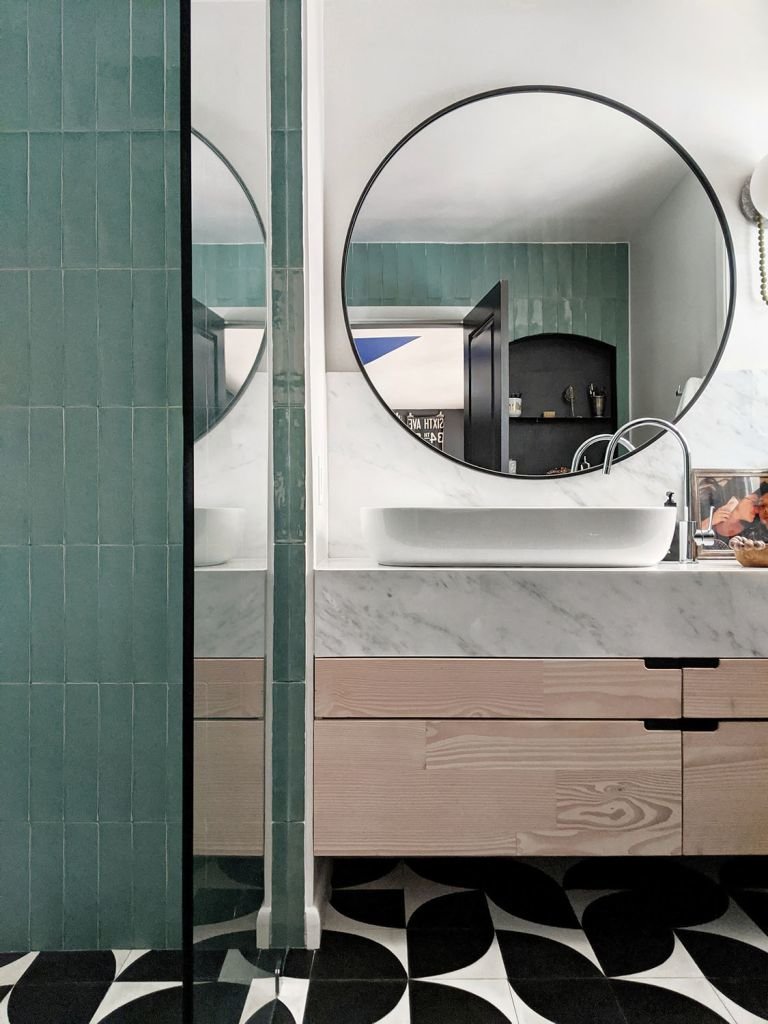 A mix of graphic floor tiles and calming sage green wall tiles, the bathroom is both enlivening and serene. The floor tiles are from Cle Tile and the vanity unit is from Ikea, updated with fronts from Reform.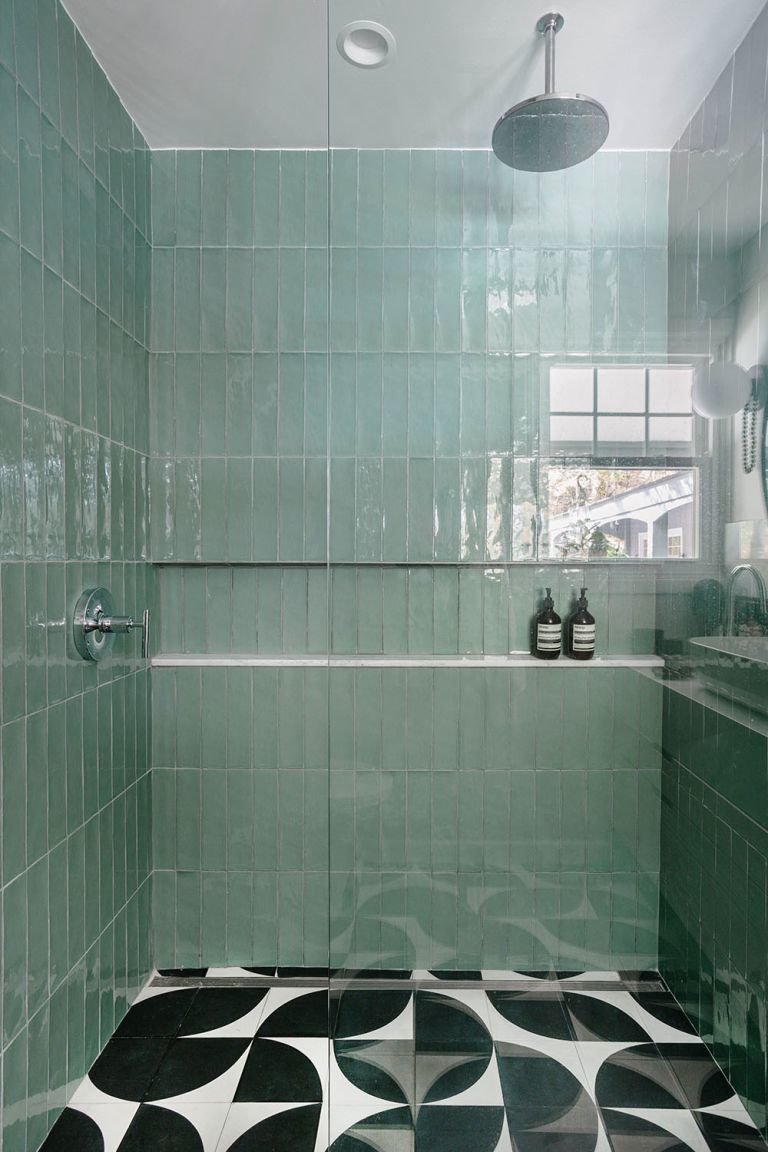 GIRL'S ROOM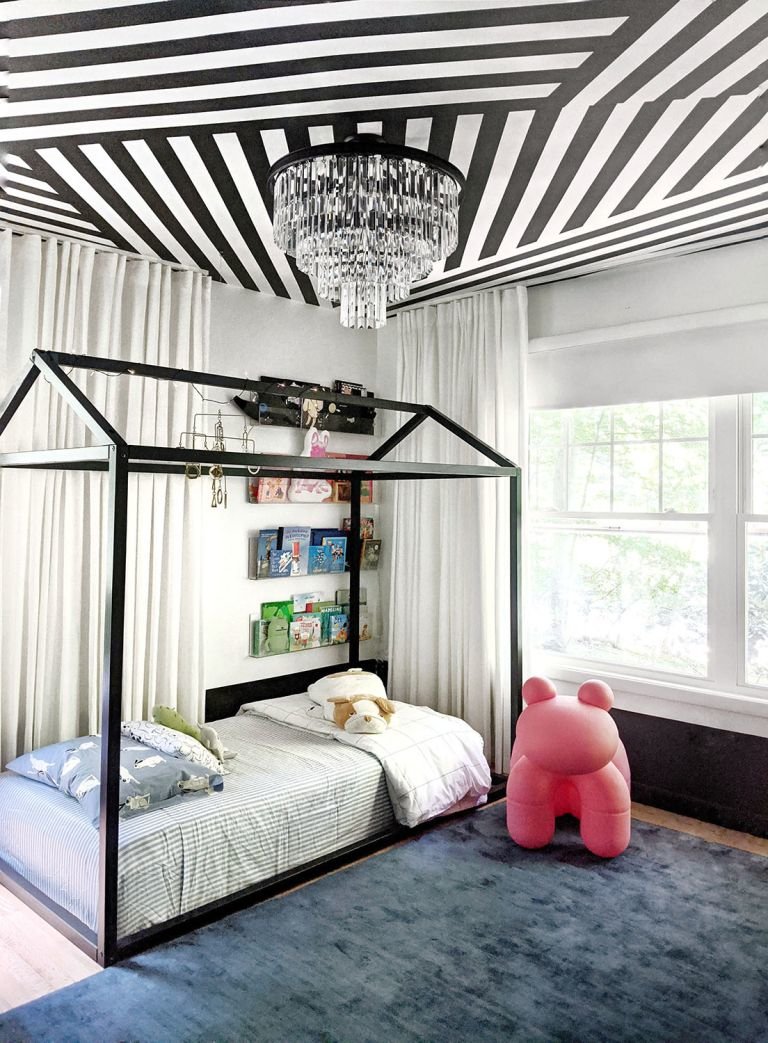 Designed for a three year old girl, this room is smart but has a sense of joy and fun, too.

The chandelier and shelves are from Amazon, the rug from RH Teen, the dresser from Wayfair and the drapes from Ikea.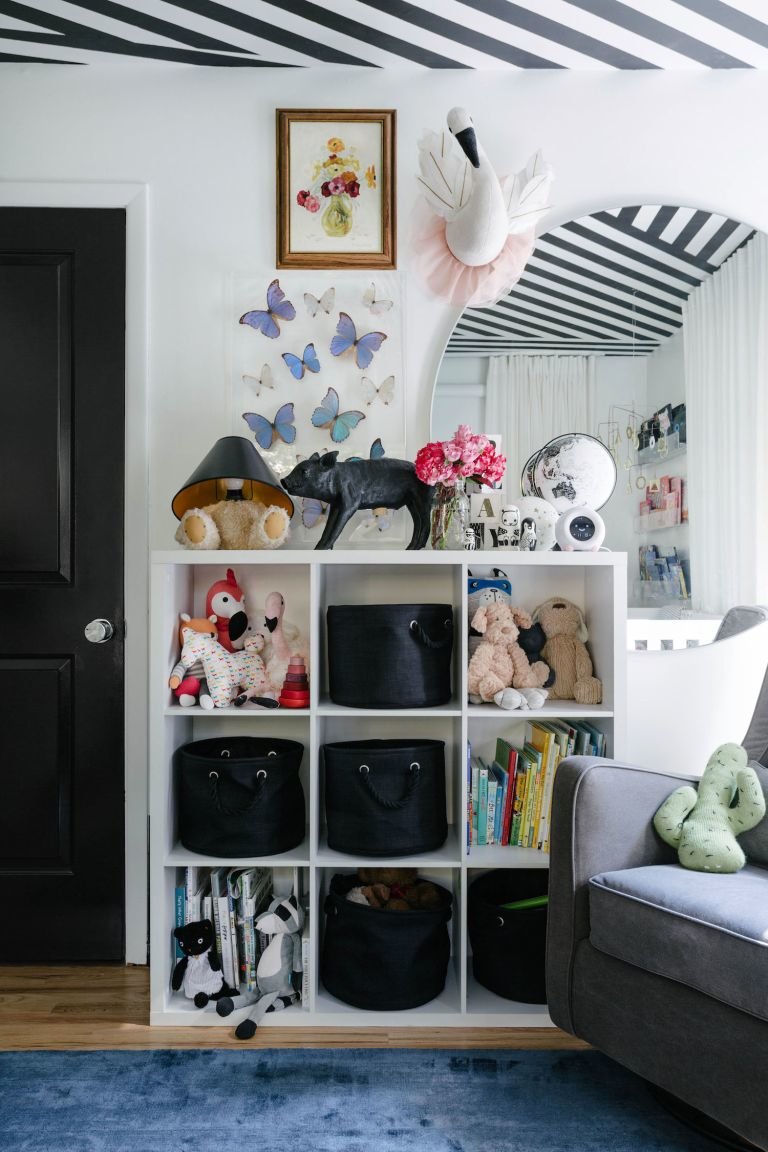 This is what this corner looked like before, as a nursery: