Sure, bedrooms are for snoozing-but they're also for sexier endeavors. They're a daily retreat for dreamers and lovers alike. To inspire romance (not just relaxation), a little rethinking may be in order. The vibe? Think welcoming, warm, and sensuous. If your boudoir decor lacks that spark to ignite a fire, a few well-worth-it refinements can set the mood and conjure cupid all year round. And we're talking more than candles-from layered textures to metallic walls, here are 18 ways to help you get lucky.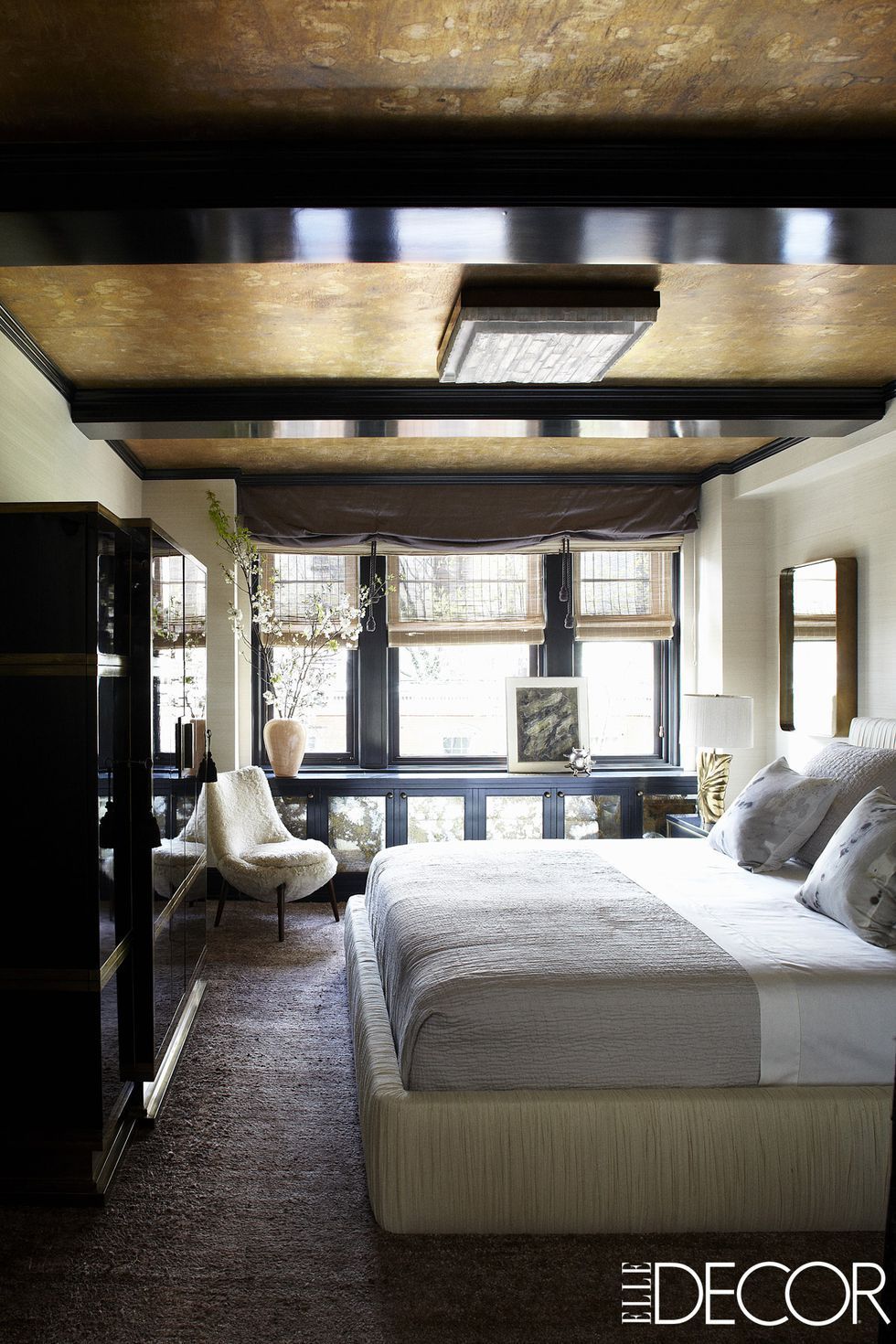 1 Deck the Ceiling and Dim the Lights

According to interior designer, Elizabeth Bauer, "Metallic ceilings are ideal for reflecting an ambient glow. A gilded ceiling with a fixture that has a dimmer will cast a shimmery light to set a private, sexy scene." Cameron Diaz's Manhattan bedroom stuns us with its glamour and beauty.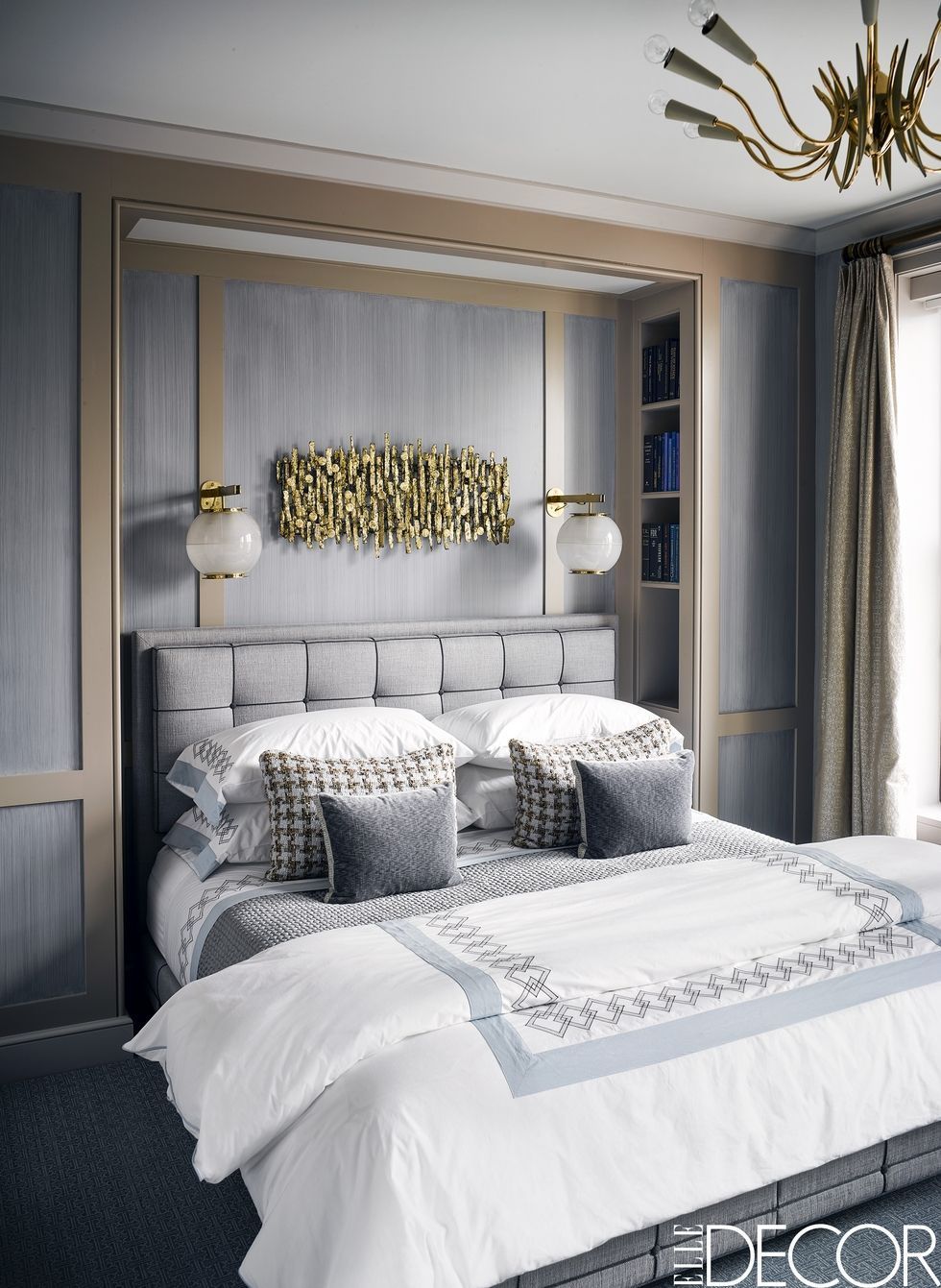 2 Complement Curves with Bold Art

"Curves evoke sexiness so I include bold sculptural pieces with lots of movement," says artist, Malene Barnett. The art and the chandelier in this Chicago guest bedroom are making a grand gesture.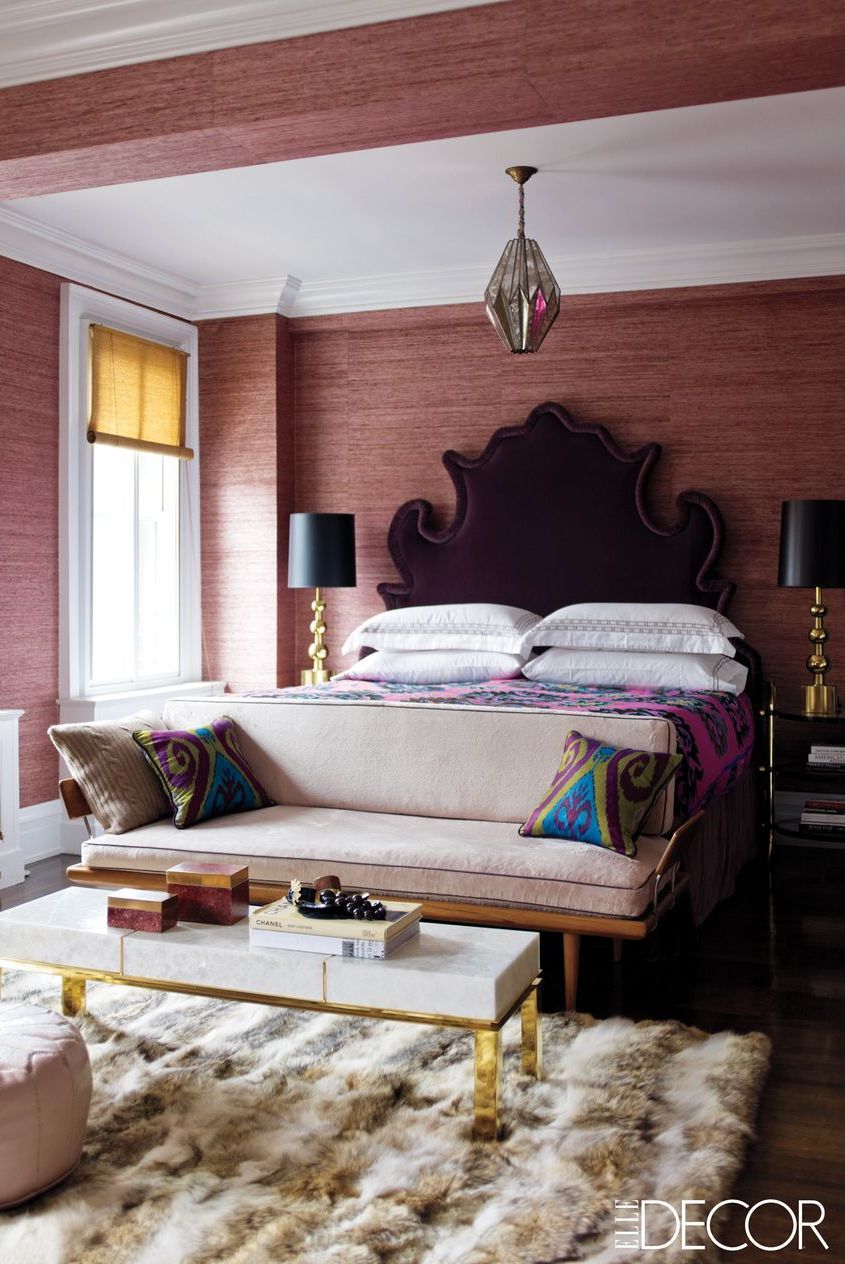 3 Layer with Patterns and Jewel Tones

"The key to a rich and sultry palette is adding dimension by layering. I like to use deep pinks, purples, and turquoise in solids and prints," says Bauer. The textures and layers make this luxurious bedroom welcoming.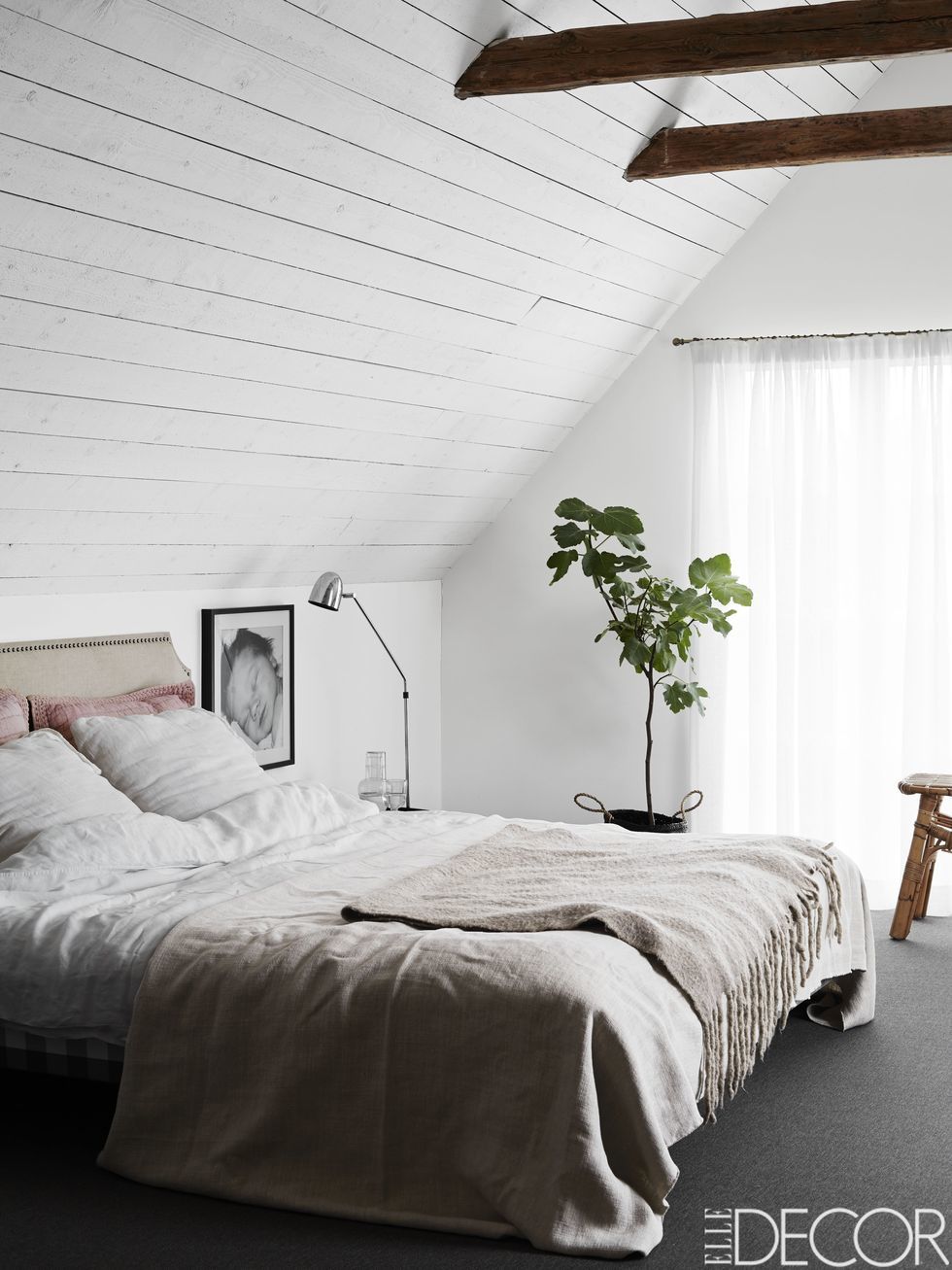 4 Get Cozy in Casual Bedding

Textile designer, Serena Dugan says, "Sexy is relaxed. Trade the starched and pressed sheets for washed linens with deconstructed hems." This monochromatic Swedish home shows that carefree style can be very cool.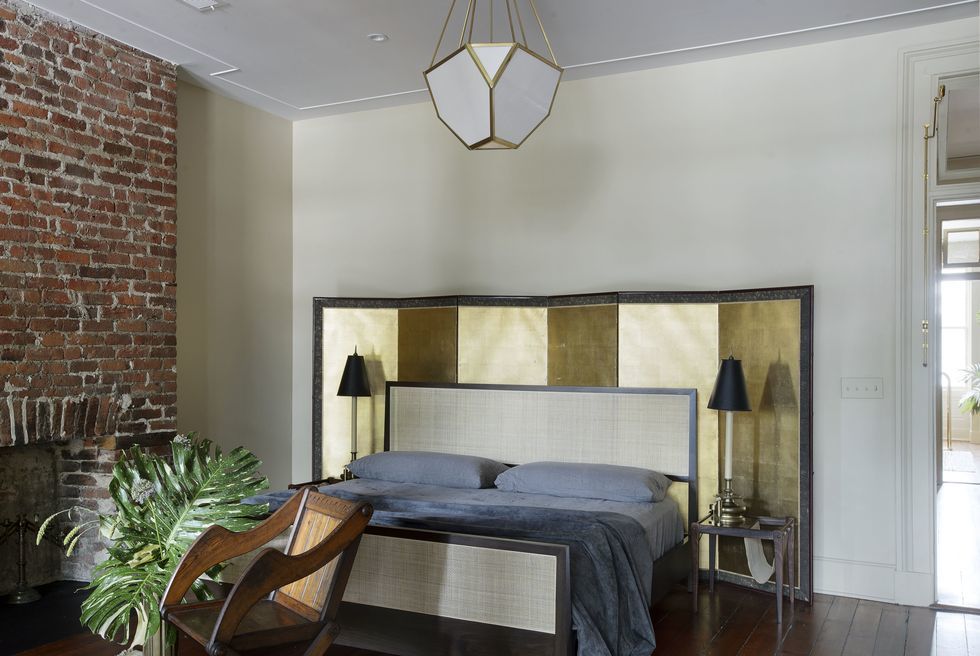 5 Combine Diffused and Layered Lighting

According to Michael Amato, Creative Director of Urban Electric, "Focus on diffused and layered lighting, as well as employing both shimmer and sensuous textures in order to create a sexy bedroom environment. The bold geometry with the contrast of soft diffused light creates a perfectly sexy bedroom."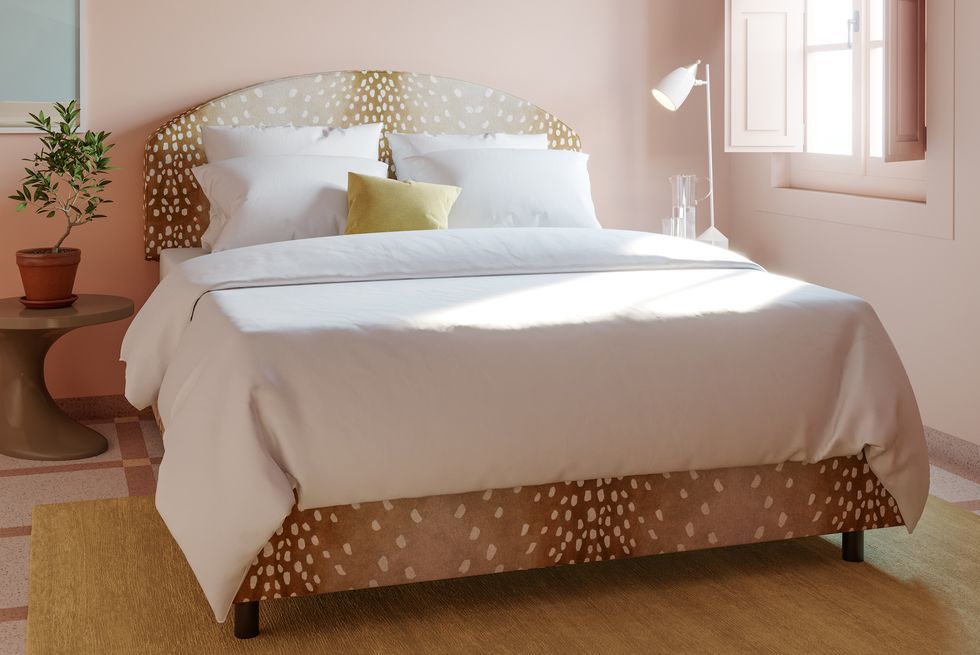 6 Try Velvet Throw Pillows

"Make things romantic by adding some velvet throw pillows to your bedscape," says Danielle Walish, Creative Director of The Inside. "Bringing in a smooth and soft texture to the bed always feels sexy."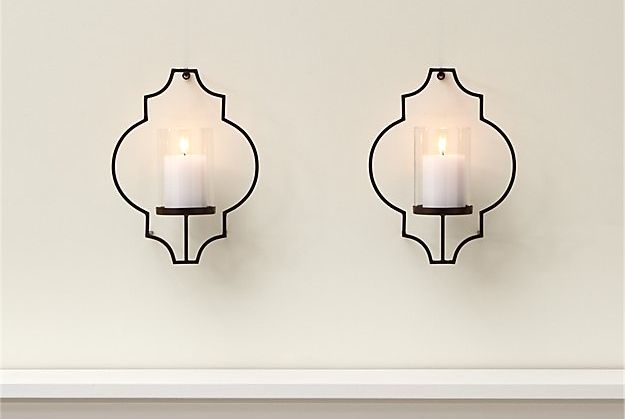 7 Opt for Non-Traditional Candles

"Candles are a tried-and-true romantic element," says interior designer Emilie Munroe. "The trick to reinventing the cliché is to locate them in an unexpected way. We've had great success adding candle sconces in bedroom locations where there isn't hard wiring for wall sconces. For example, on either side of a dresser mirror. Candlelight is soft and romantic and having it flicker from the walls (versus a tabletop) brings in an old world element."




8 Incorporate Decadent, Layered Textures

Dekar Design founders Caroline Grant and Dolores Suarez say that it's all about the texture. "To create a restful and even sexy bedroom, we use many layers of texture. We want to design a bedroom that makes you feel like you never want to leave. We love using a wall texture to bring in that warmth and great lighting is often the key."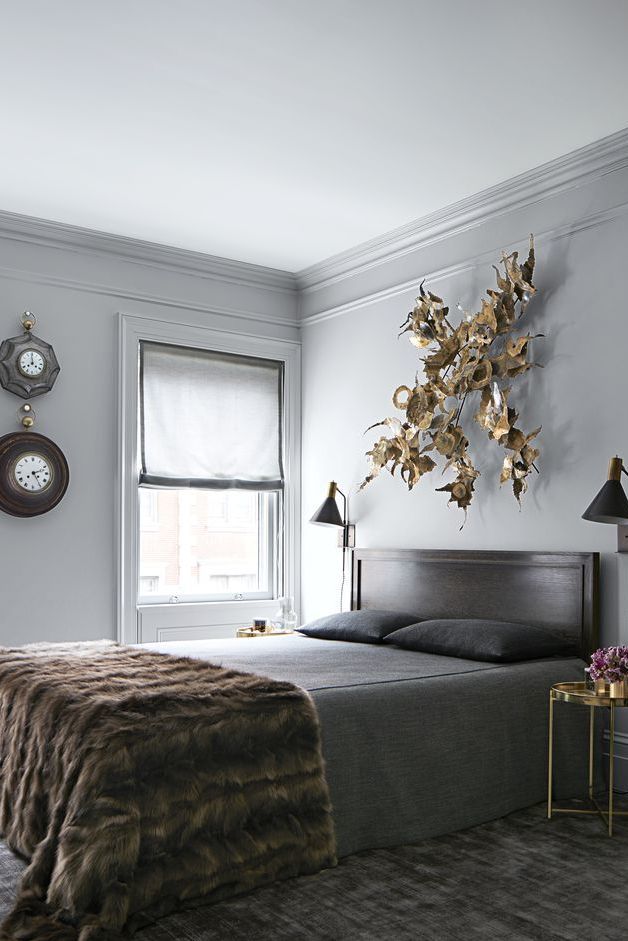 9 Focus on Your Love

"The best way to make your bedroom sexy is to create a quiet space where you'll make sure to tell your significant other why you love them. Life can get so crazy that it's often about the thing that's left unsaid." – Joy Moyler of Joy Moyler Interiors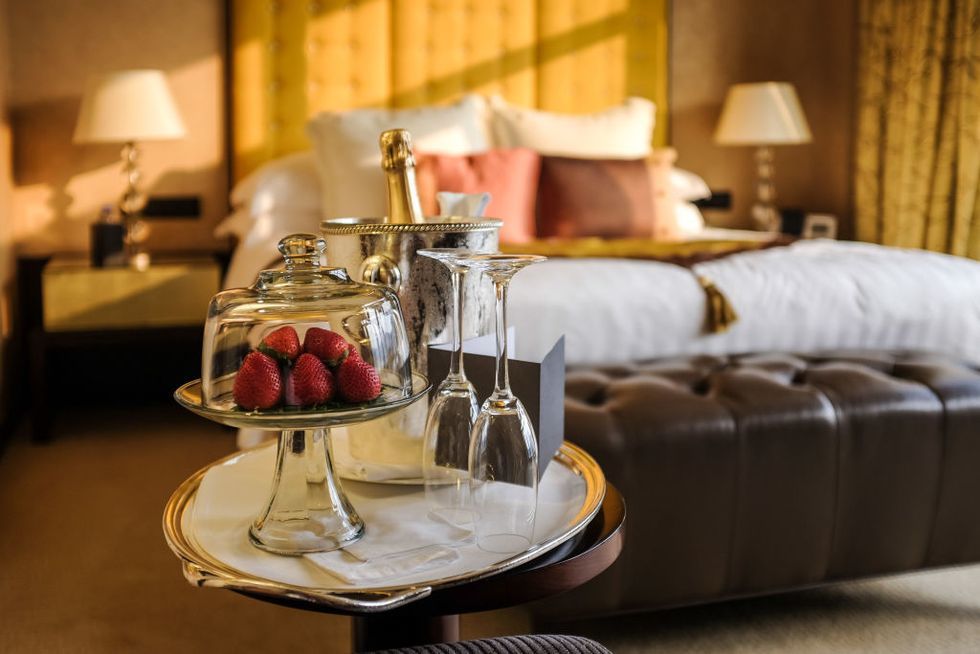 10 Resist the Urge of Too Many Pillows

"For a two-person bed, you need at most two Euro-sham-size pillows (placed against the headboard), and four sleeping pillows," says designer Rebecca Cole. The number of pillows is just right in this bedroom designed by Iain Halliday.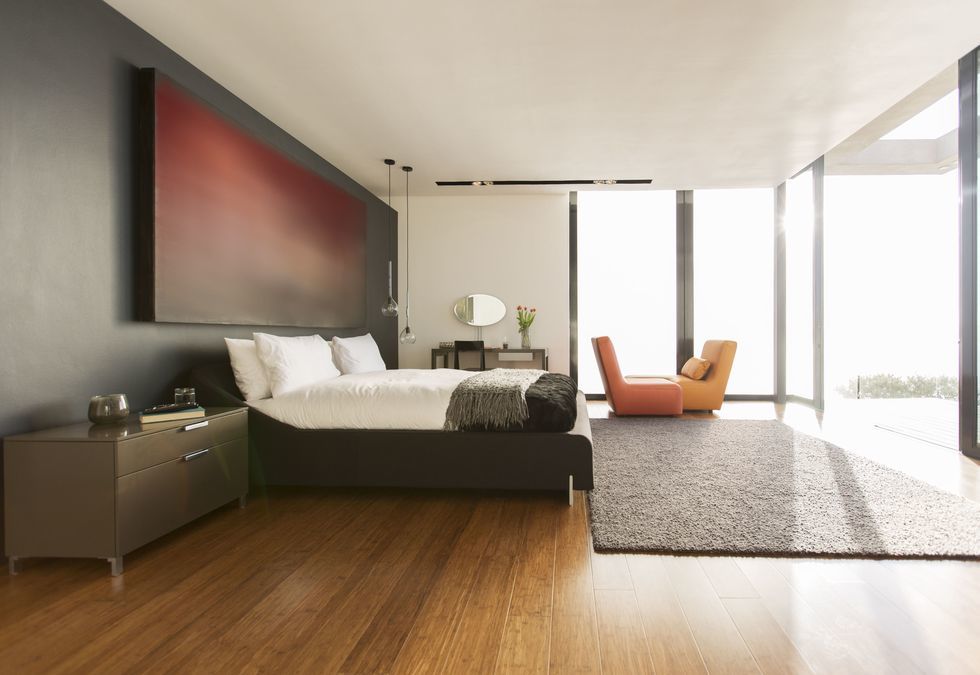 11 Install Blackout Curtains

"Blackout curtains are a must in the bedroom so you can stay in bed as long as you want," says Eric Cohler. For total relaxation, each window should feature thick curtains that can shut out the outside world, like this sleek room inside this Manhattan apartment.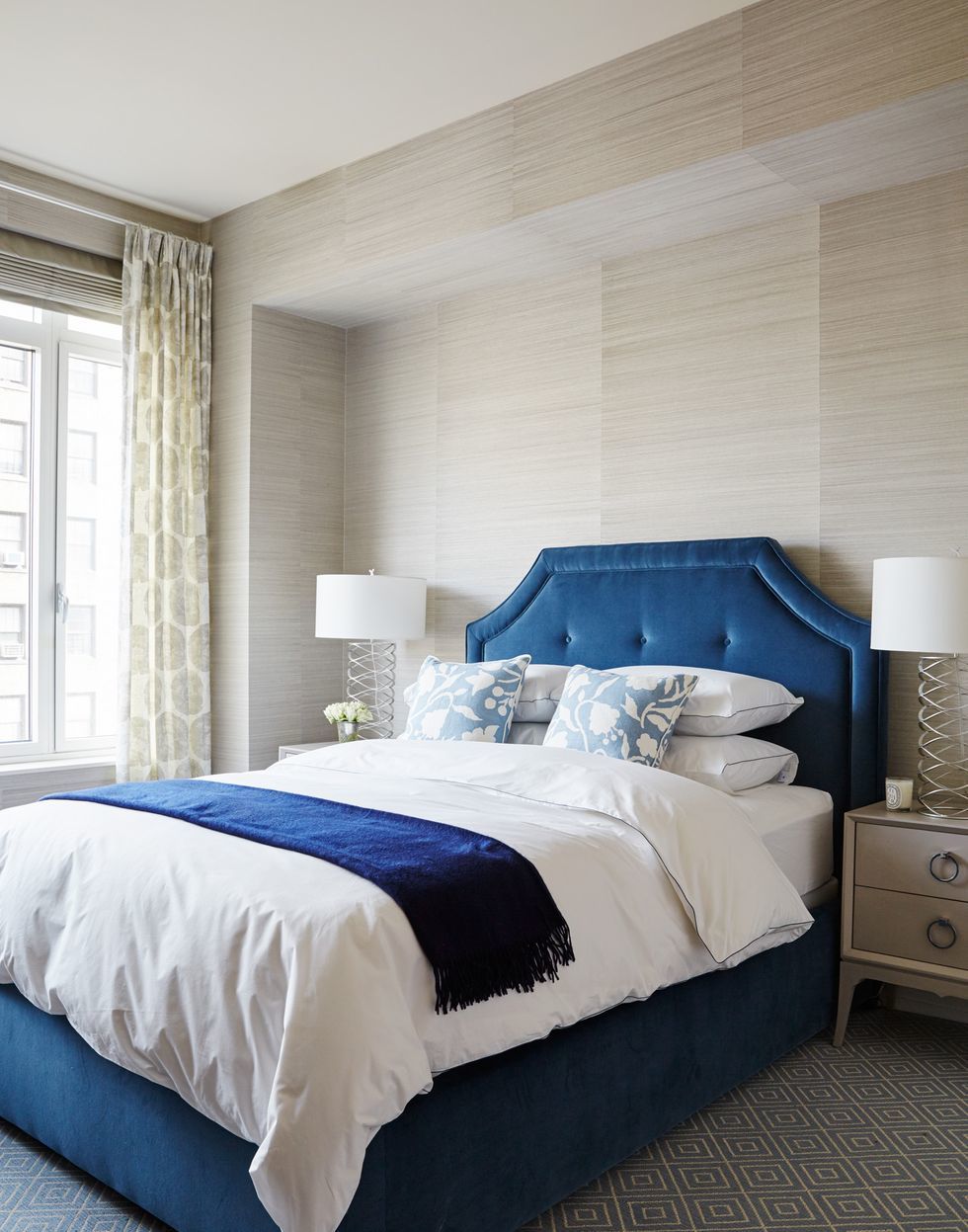 12 Consider Shimmer for Your Walls

"For the bedroom, I like a slightly shiny wall with a Venetian plaster finish," says Harry Heissmann of Albert Hadley Inc. The metallic silver walls in the Blakes Hotel in London are undeniably sultry.