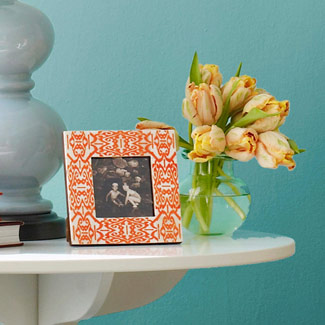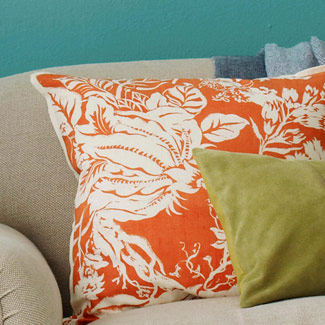 Add oomph to a side table with an attention-getting frame, like this Moroccan-style piece in an intense shade of orange.
Energize a straightforward sofa with bold cushions: an island-floral, linen-cotton pillow cover and a sophisticated, olive green suede rectangle.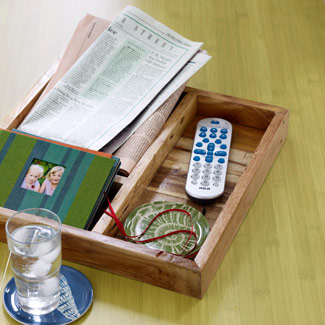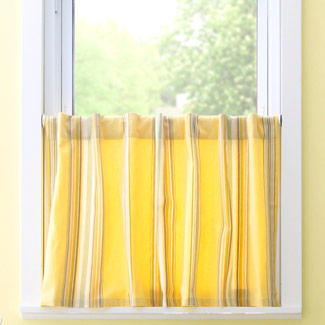 A chic touch that beats huddling around the digital camera: This clean-lined album holds 24 photos between its linen-bound pages.
Summerize a winter-weary window with café curtains in sunny stripes.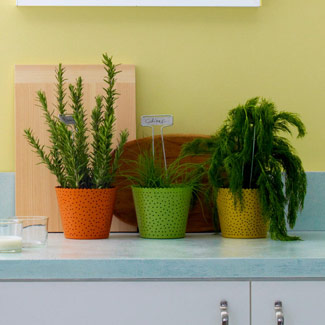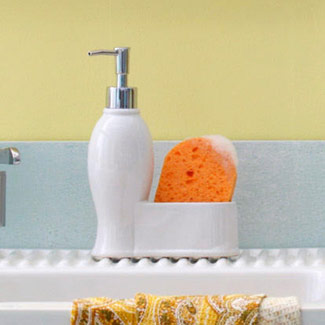 Colorful Pots That Make Your Plants Green with Envy

Countertop in need of some life? Just pop potted herbs inside colorful perforated metal planters.
A streamlined stoneware caddy corrals soap and wayward sponges in style.