Living room curtains-much like works of art-make a home look finished; they truly are a decoration in and of themselves. While they'll stay open most of the time to bring light into your room, they of course also provide privacy. Curtains can accentuate the height of a room and also frame the shape of windows and doors so that they don't appear unadorned. And they occupy prime real estate on your wall, which automatically makes them significant to the design of any space.

You can get creative-much like Nate Berkus and Jeremiah Brent did in their Montauk beach house by utilizing seagrass rugs as curtains-and you can mix and match prints and patterns. You can buy sheers that will act as a backdrop and let the rest of your room shine. (And of course, blackout curtains, most often seen in bedrooms, are a whole separate category.) There are an endless number of fabric options out there to choose from, and we know it can be a bit daunting to pick the right one. So read on for 55 of the best curtain ideas, from luxurious and over the top to tastefully discreet, to inspire your new living room look.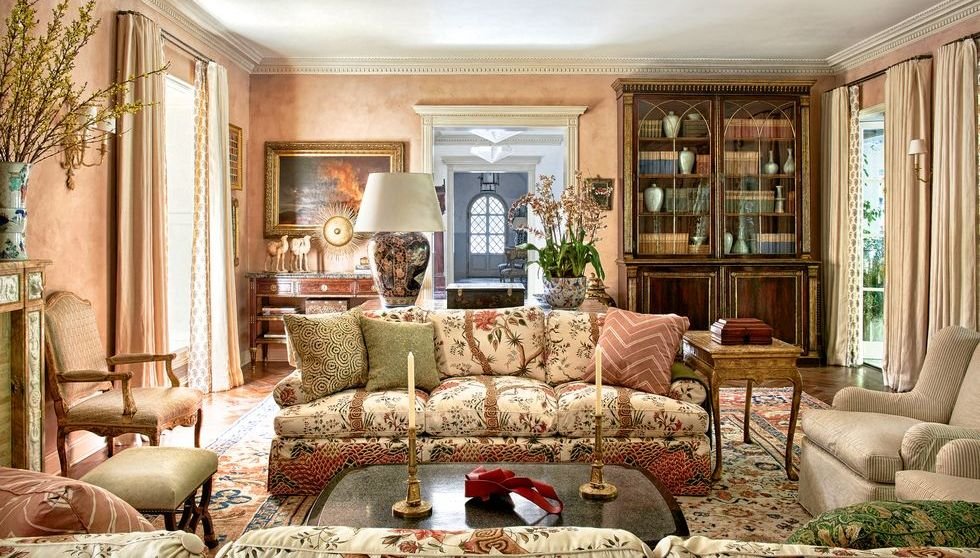 Pattern on Pattern

Yes, you can mix and match patterns when decorating a room. This living room in a Beverly Hills home designed by Michael S. Smith is a gorgeous example of deploying floral and nature-filled prints on both furniture and the walls, topped off by the patterned curtains in a Namay Samay fabric.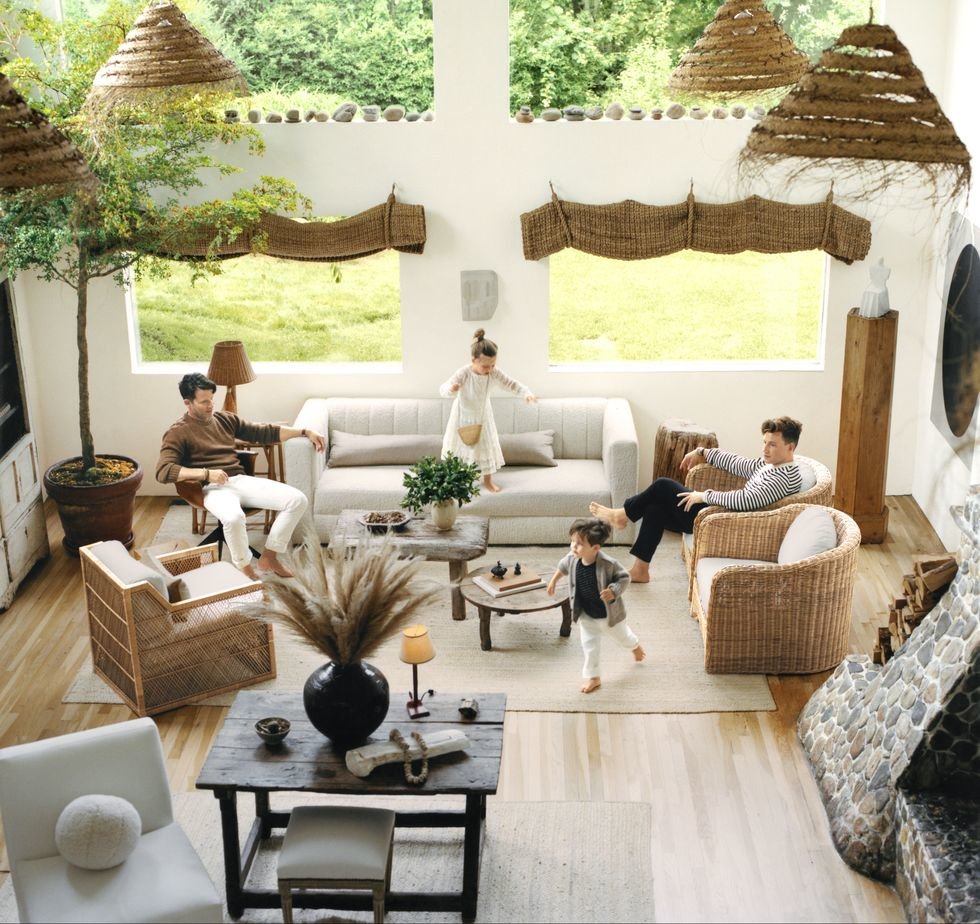 Think Outside the Box

Interior designers Nate Berkus and Jeremiah Brent used rolled seagrass rugs as shades for the windows of their Montauk retreat, which is filled with design details influenced by their trips to Portugal, Mexico, and Peru.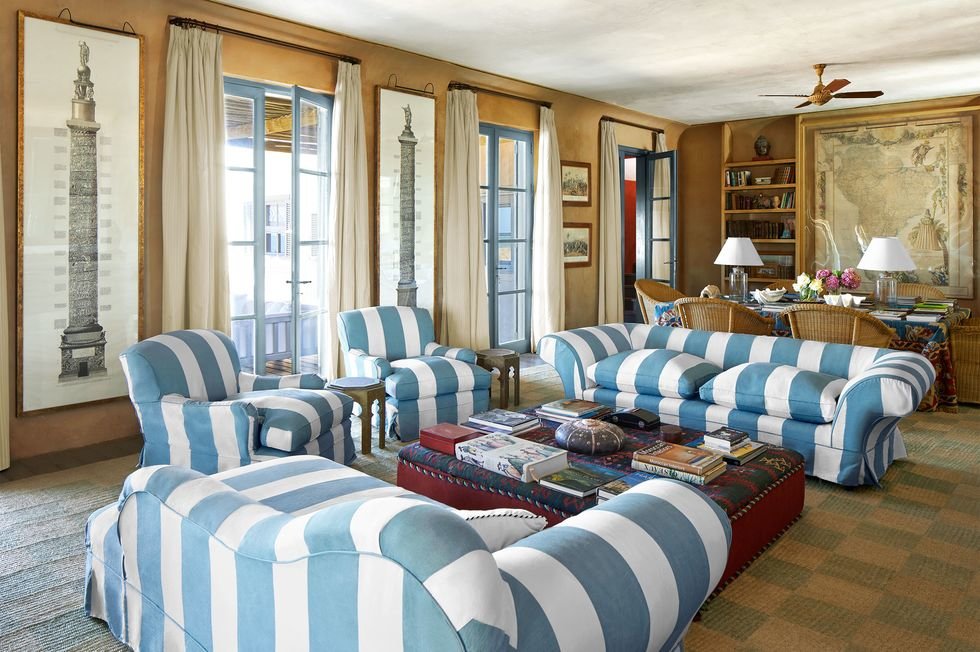 Sandy Hues

In a beach house on the coast of Uruguay, the earthy wall color was inspired by a bottle of sand from Petra, Jordan, and is complemented perfectly by the off-white curtains.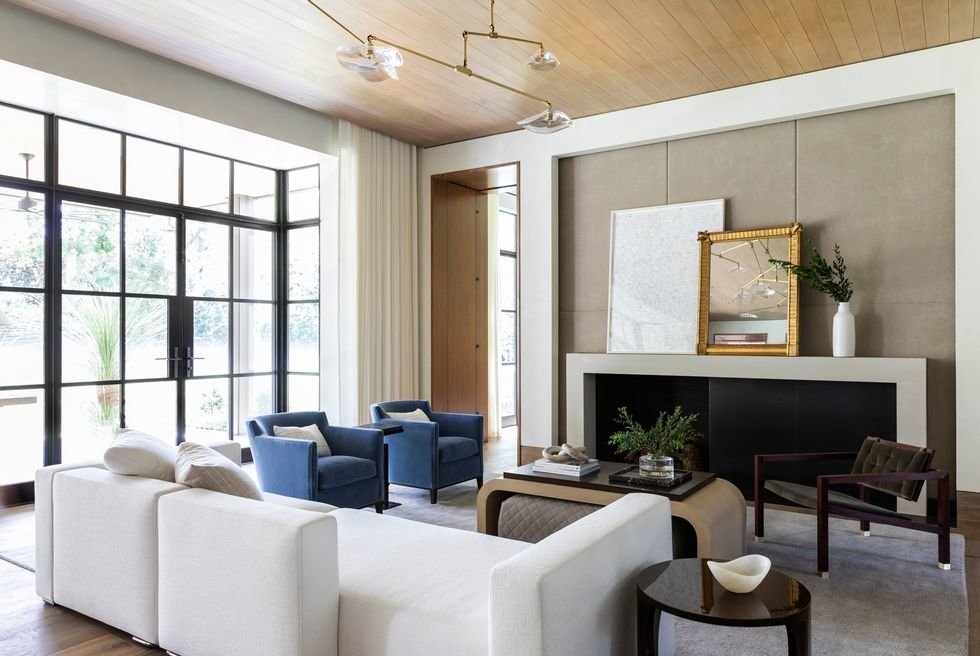 An Extension of the Walls

Interior designer Marie Flanigan chose to hang these curtains in a Houston family's home as if they were coming out of the ceiling-all the better to frame the windows rather than block them.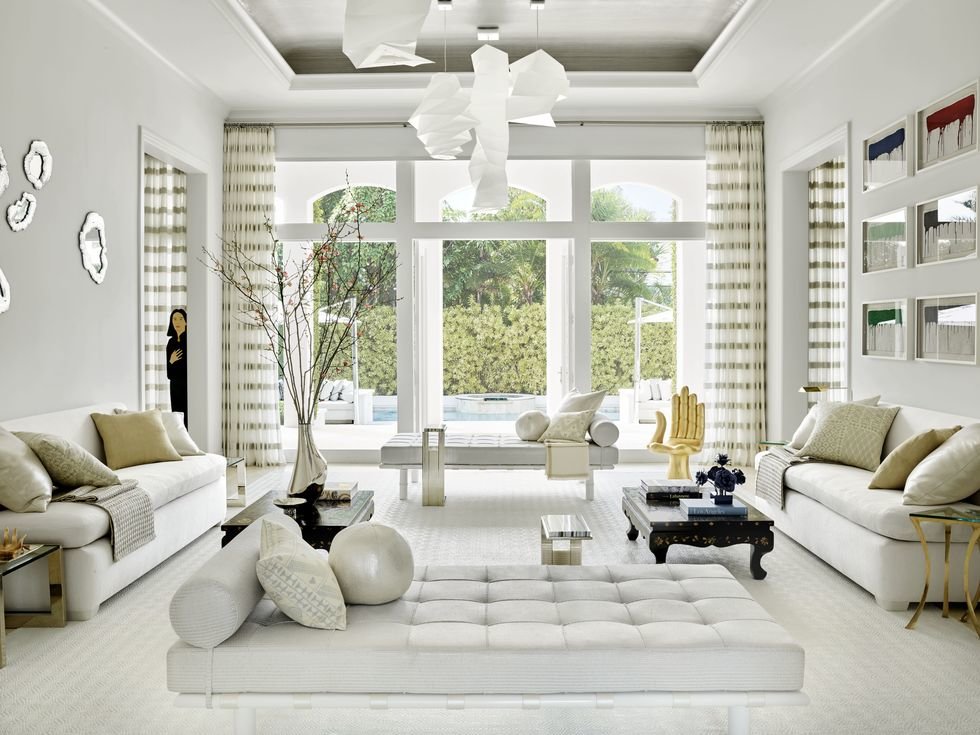 Horizontal Stripes

These ceiling-height curtains with horizontal stripes add a shot of flair in the otherwise all-white living room of an art collector's Palm Beach home.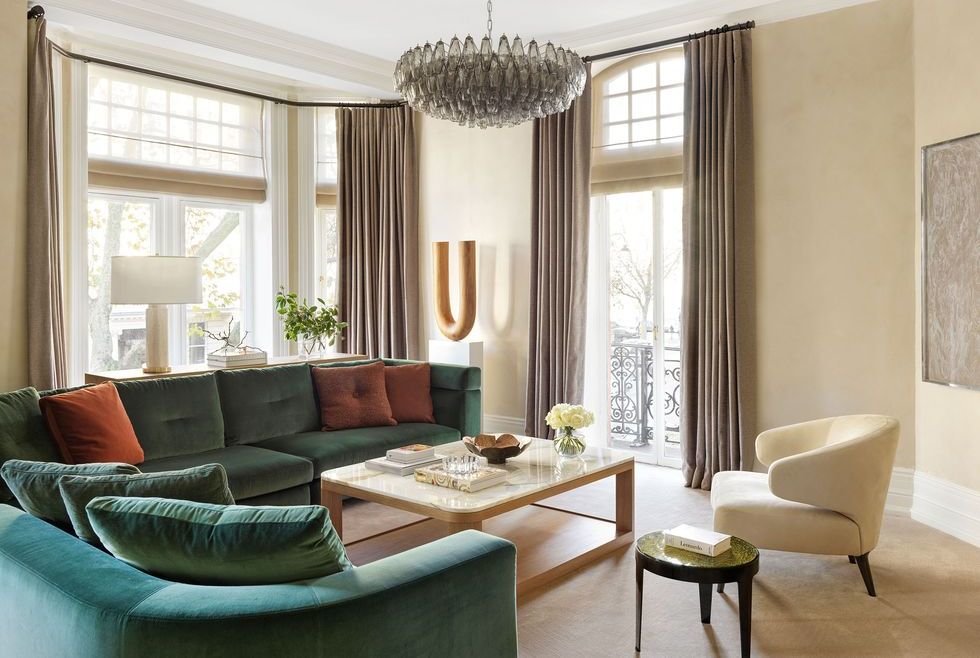 Earth Tones

The pops of color of the sofa and pillows are the main focus of this living room in a London flat by designer Nebihe Cihan-everything else, including the curtains, acts as a neutral backdrop.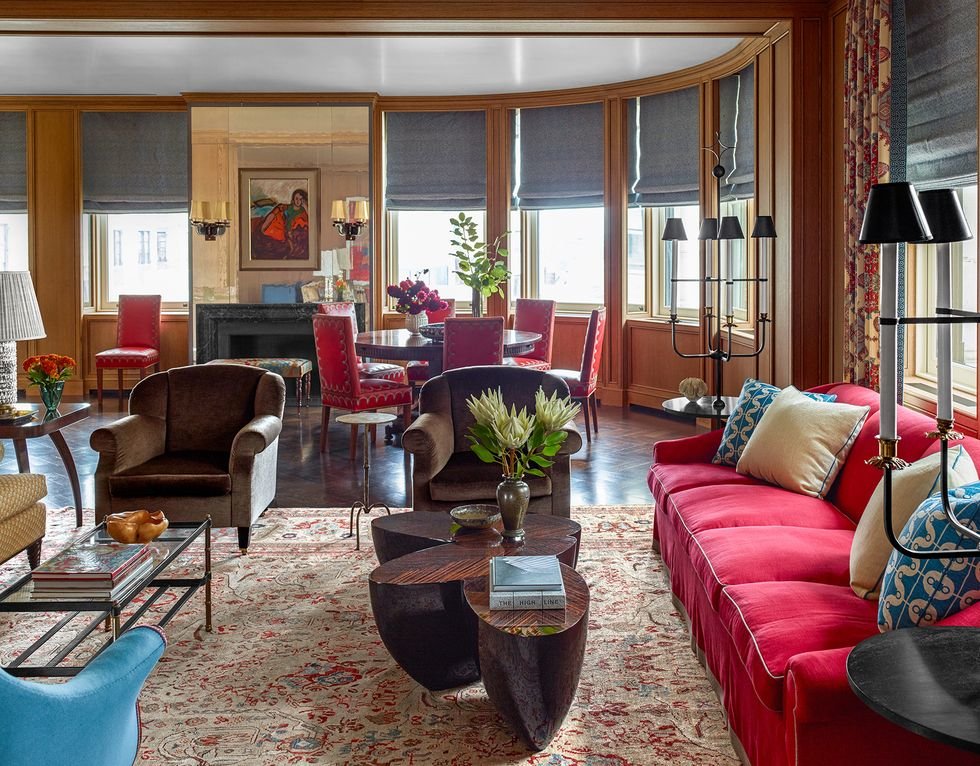 Blinds and Curtains

In a Fifth Avenue triplex in Manhattan, the living room is wrapped by windows, so blinds were a necessity. Designer Katie Ridder also added curtains of a Pierre Frey fabric for a more unique and decorative touch.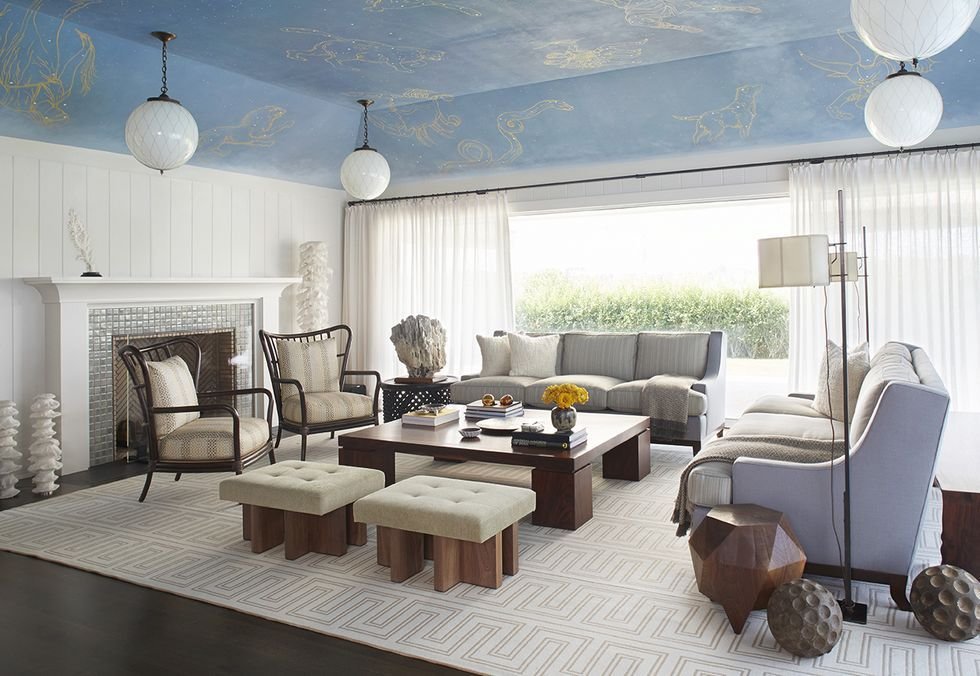 Sheer White

In the living room of a Long Island, New York, beach house designed by Rodney Lawrence, the eye is drawn directly to the ceiling, which was inspired by the mural in Grand Central Terminal. White curtains were the way to go here, so as not to take away from the mural.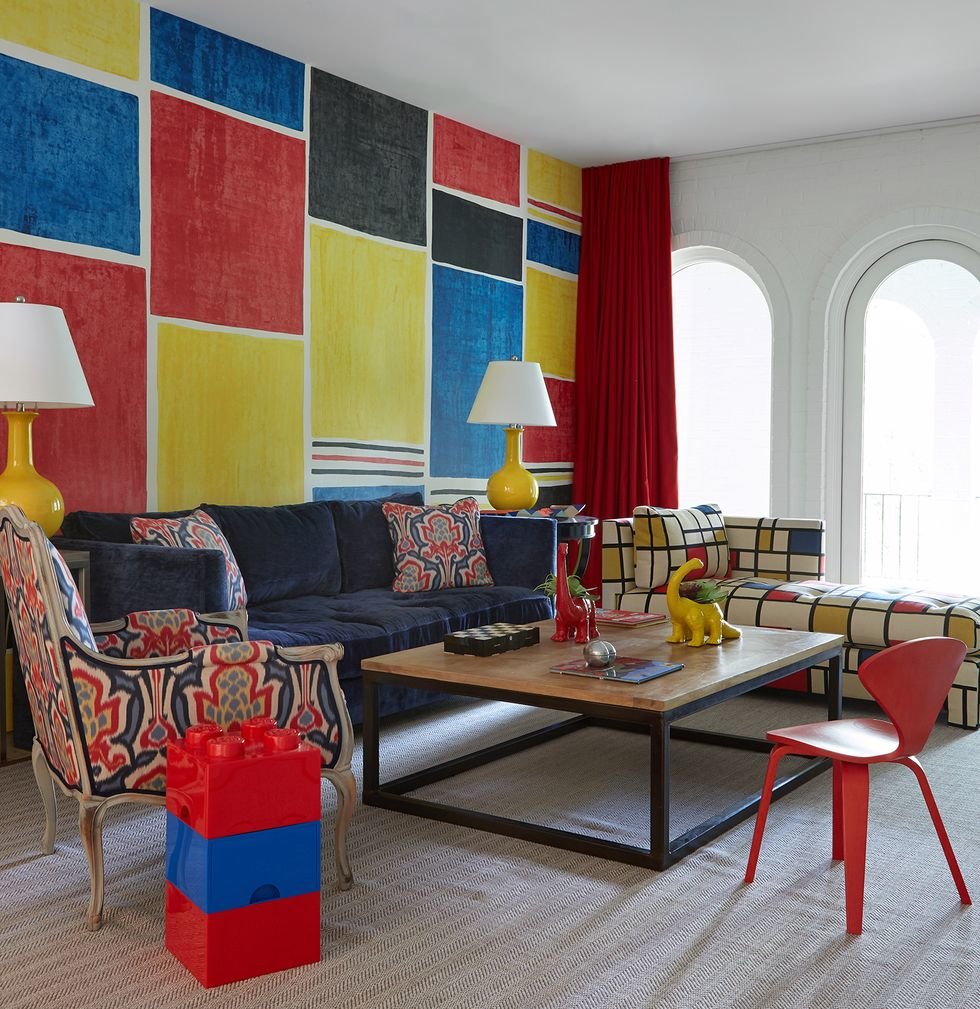 Block of Red

Floor-to-ceiling curtains complement the red accents placed throughout the composition of this Cincinnati living room. They also pair perfectly with the adjacent Mondrian-inspired Porter Teleo wallcovering.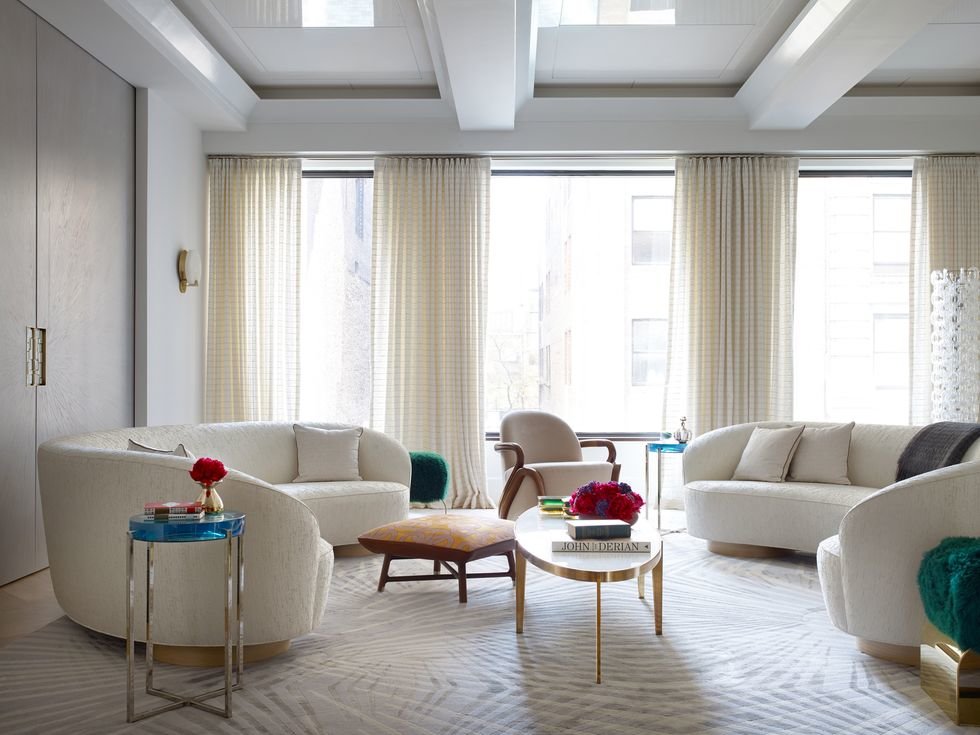 Creamy Neutral Canvas

ED A-Lister Nicole Fuller used a cream Dedar fabric for window treatments to create a monochromatic canvas so bright, accent pieces can pop in this Greenwich Village townhouse. The striped curtains also add subtle and sophisticated texture.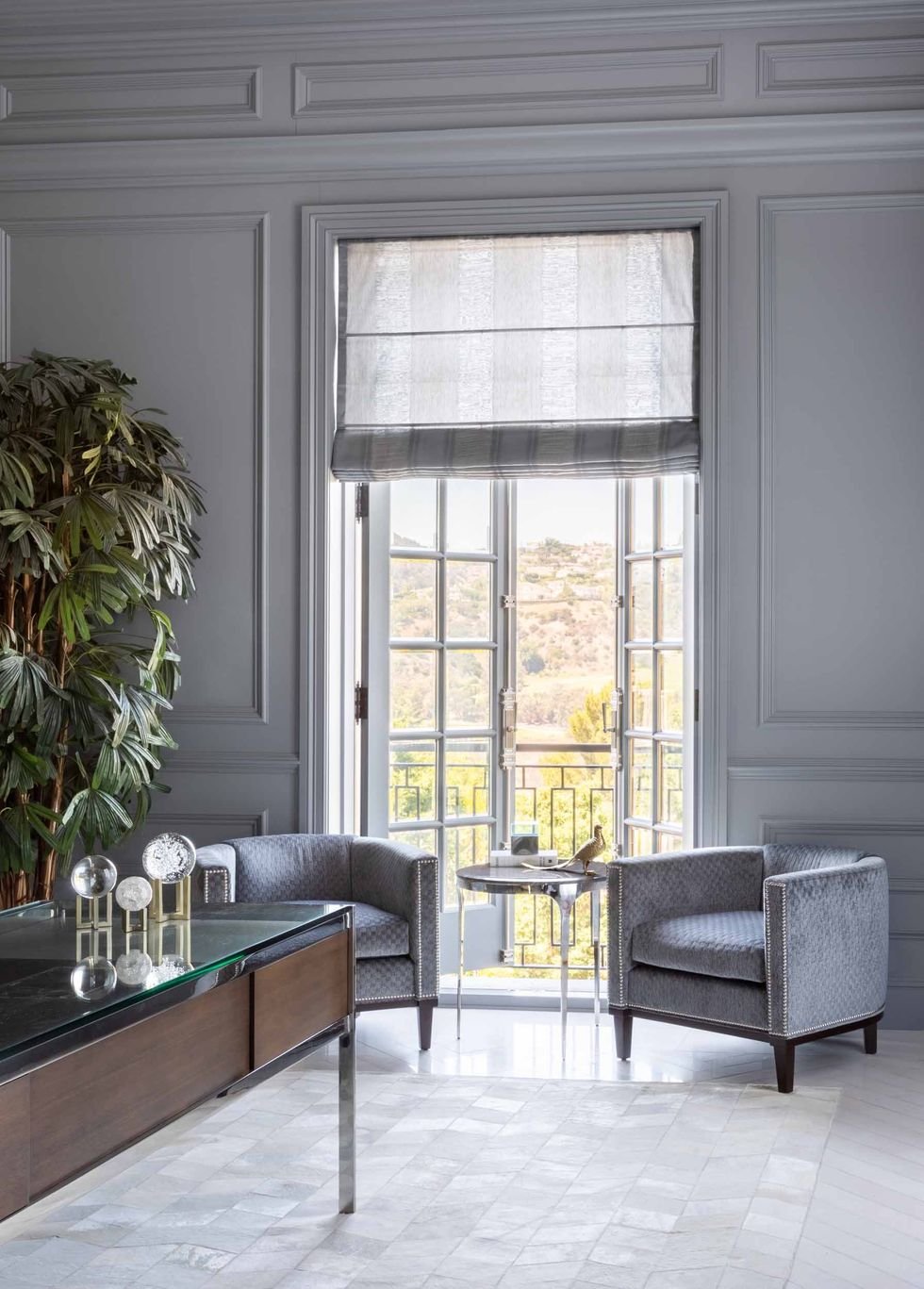 A Floor-Length Roman Shade

A sheer striped window treatment is used to add privacy and create a tailored look in this Bel Air, California, office. While the shade is structured, the lightweight fabric feels relaxed as it filters the sun without completely blocking it.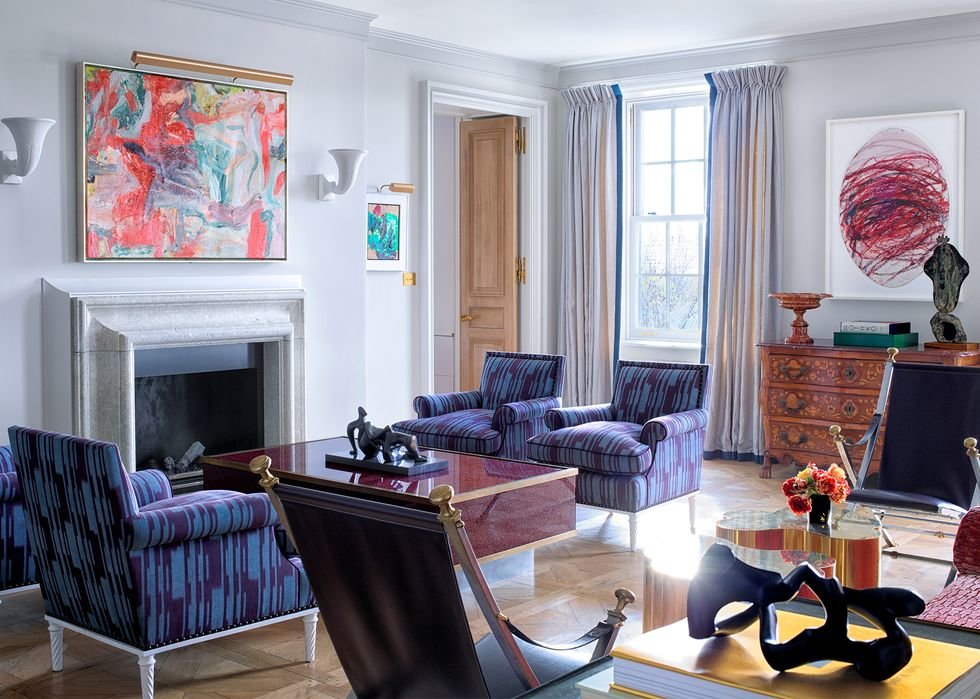 Blue Trim

Blue trim detail on the curtains adds structure to this abstract art–filled living room. The striped border also creates a decorative frame for the windows.