After garnering a tidal wave of acclaim at New York Design Week and Design Miami, Crosby Studios founder Harry Nuriev brings his cutting-edge, high-end designs to the masses with the launch of his new lifestyle brand, Crosby Studios Home.

Nuriev's New York– and Moscow-based practice partnered with Hypebeast's retail platform, HBX, to create a virtual showroom for Crosby Studios Home's debut collection of expressive home goods and loungewear. It's unapologetically bold, just the right amount of weird, and a reflection of our increasingly virtual reality.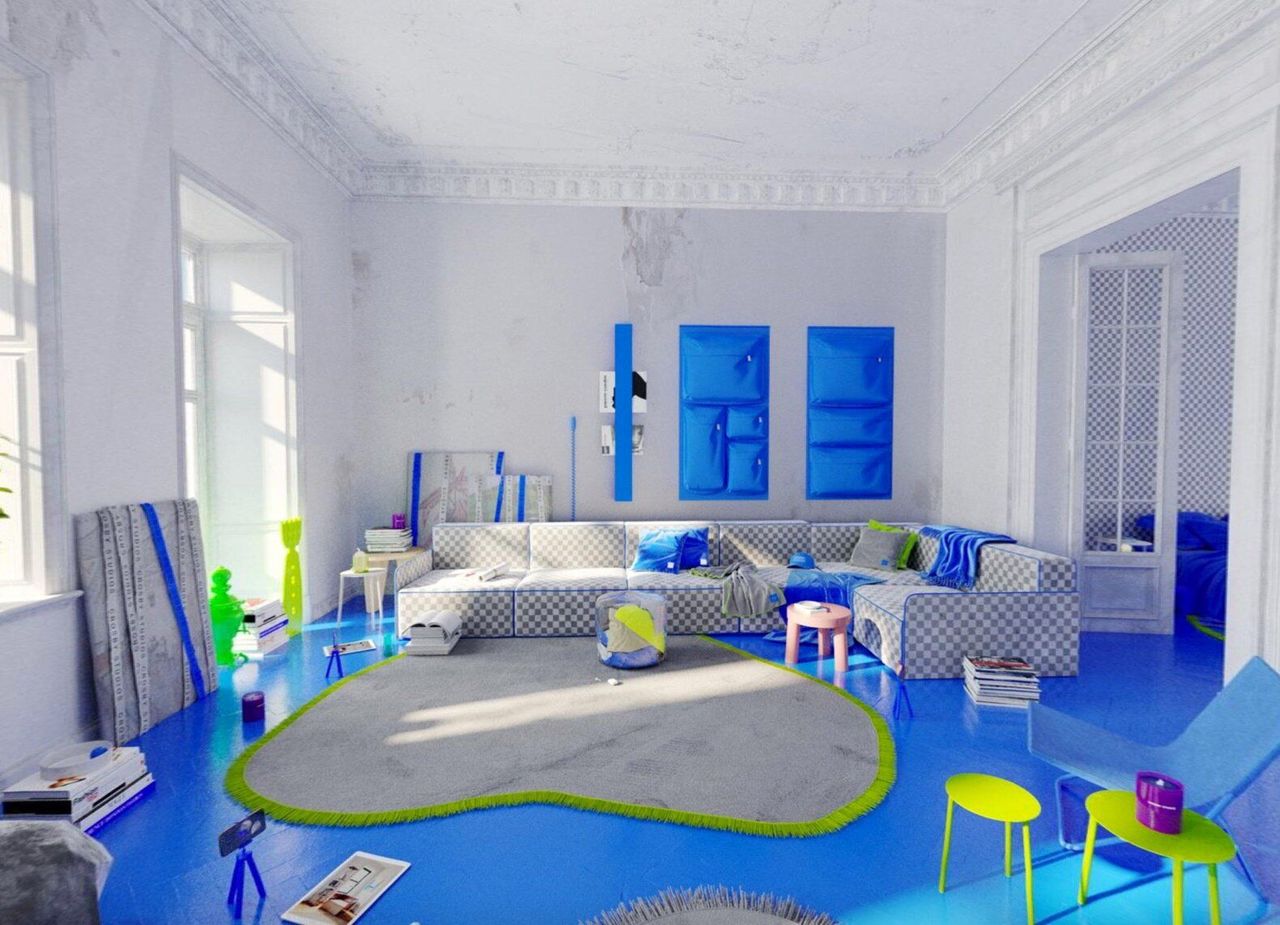 Crosby Studios Home's experimental retail experience immerses shoppers in a virtual space that combines elements of Nuriev's New York, Paris, and Moscow apartments. "I'm never in one place longer than two weeks at a time, so I wanted to create a space for anyone who's ever felt homesick," says Nuriev. "I also like to think of it as the epitome of Crosby Studios' aesthetic."

"In times when our reality is a hybrid of real, virtual, and augmented, Crosby Studios aims to capture the essence of what we truly crave when we enter spaces: comfort and stimulation, clarity and calm, and a sexy personal story," ​says Nuriev, who has been named a pioneer in global minimalism by T Magazine.​ "This is what I hope to make more accessible through Crosby Studios Home-a playful home goods and loungewear collection for everyone."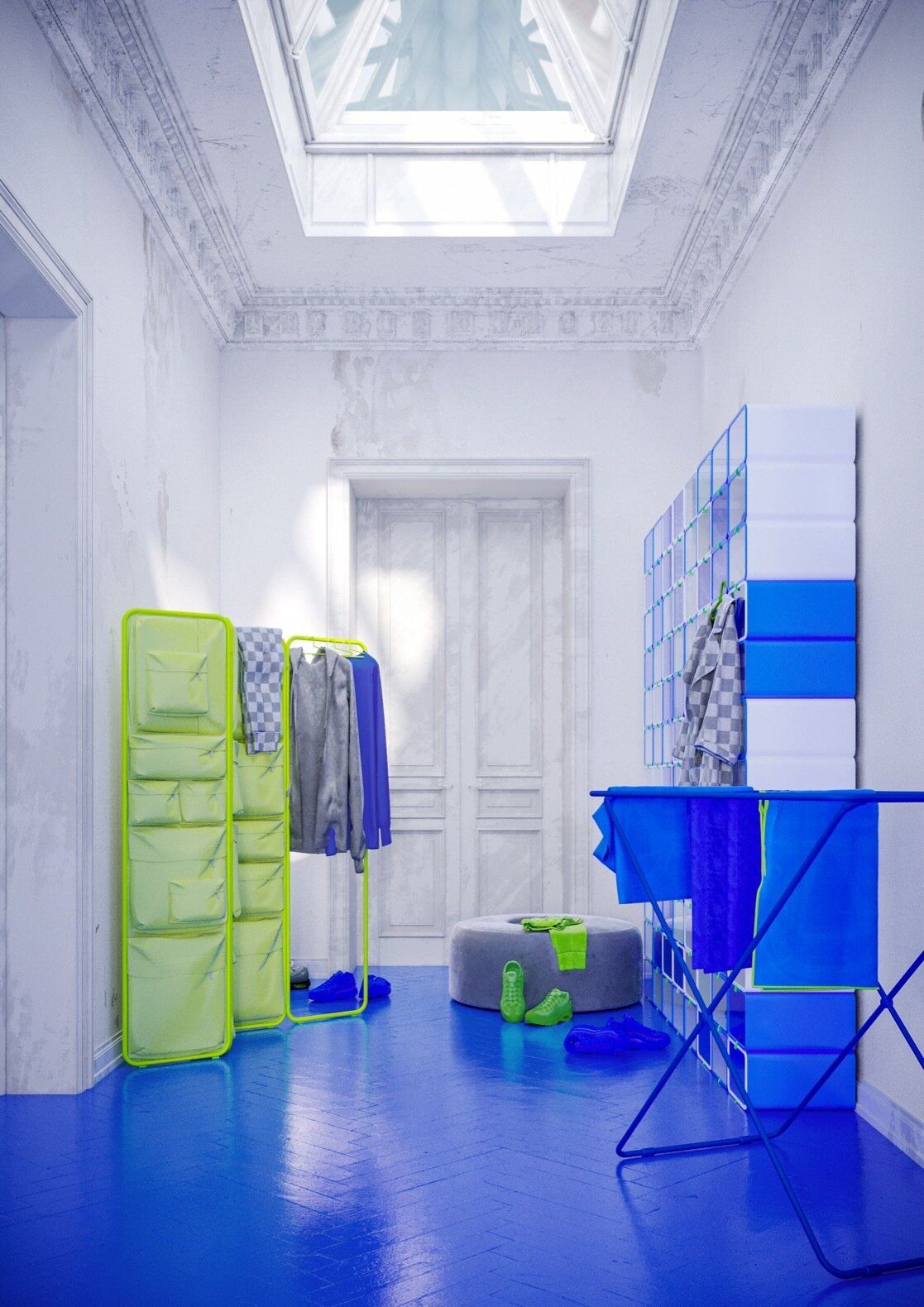 The virtual showroom was conceived as an antidote to "one-dimensional window shopping (or browsing)." Gaming software and AR technology allows visitors to explore the apartment, visualize how products would look and fit within their home, and purchase items online.

Known for his playful interpretations of contemporary consumer culture and passion for vivid hues, the Russian architect and interior designer has centered his newest collection on three dynamic colors and sensory textures.

"It was important for me to bring the DNA of my signature interior projects to small goods. These colors-blue, green, and gray-are my favorite and most frequently used colors in my interiors," says Nuriev, who has built a huge following for his Instagram-able, monochromatic interior designs. "Each color also has its own symbolic significance: Green symbolizes hope and new beginnings; blue-which I like to call 'Crosby Blue-symbolizes power and love; and gray is the new beige."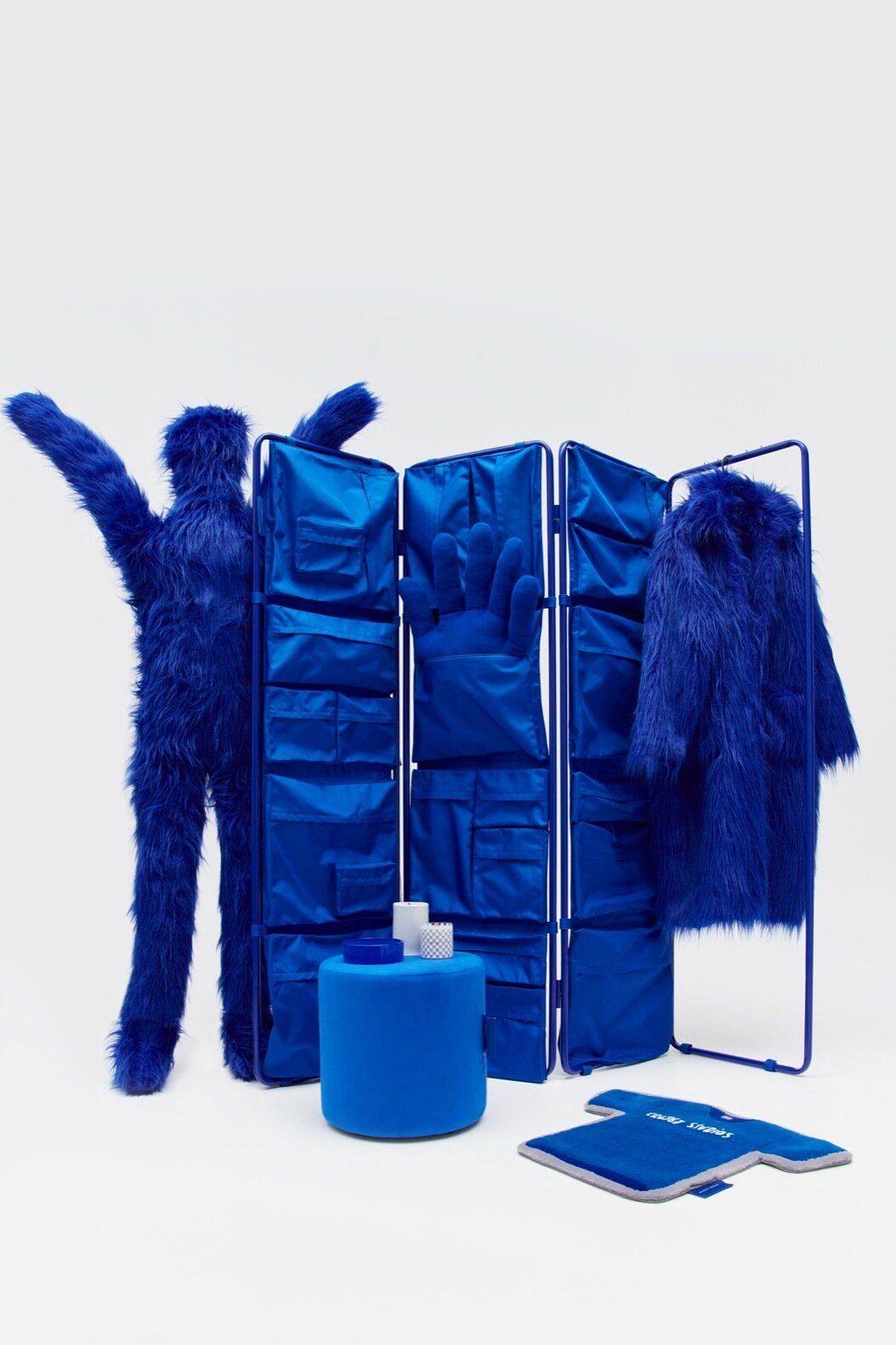 A collection of Crosby Studios Homes products in what Nuriev calls "Crosby Blue."

Crosby Studios Home's debut collection focuses on comfort and exuberance with soft materials such as velour, faux fur, and fleece layered on objects ranging from giant, sock-shaped rugs to humanoid body pillows. The line also includes aromatherapy candles, furnishings, loungewear, and much more.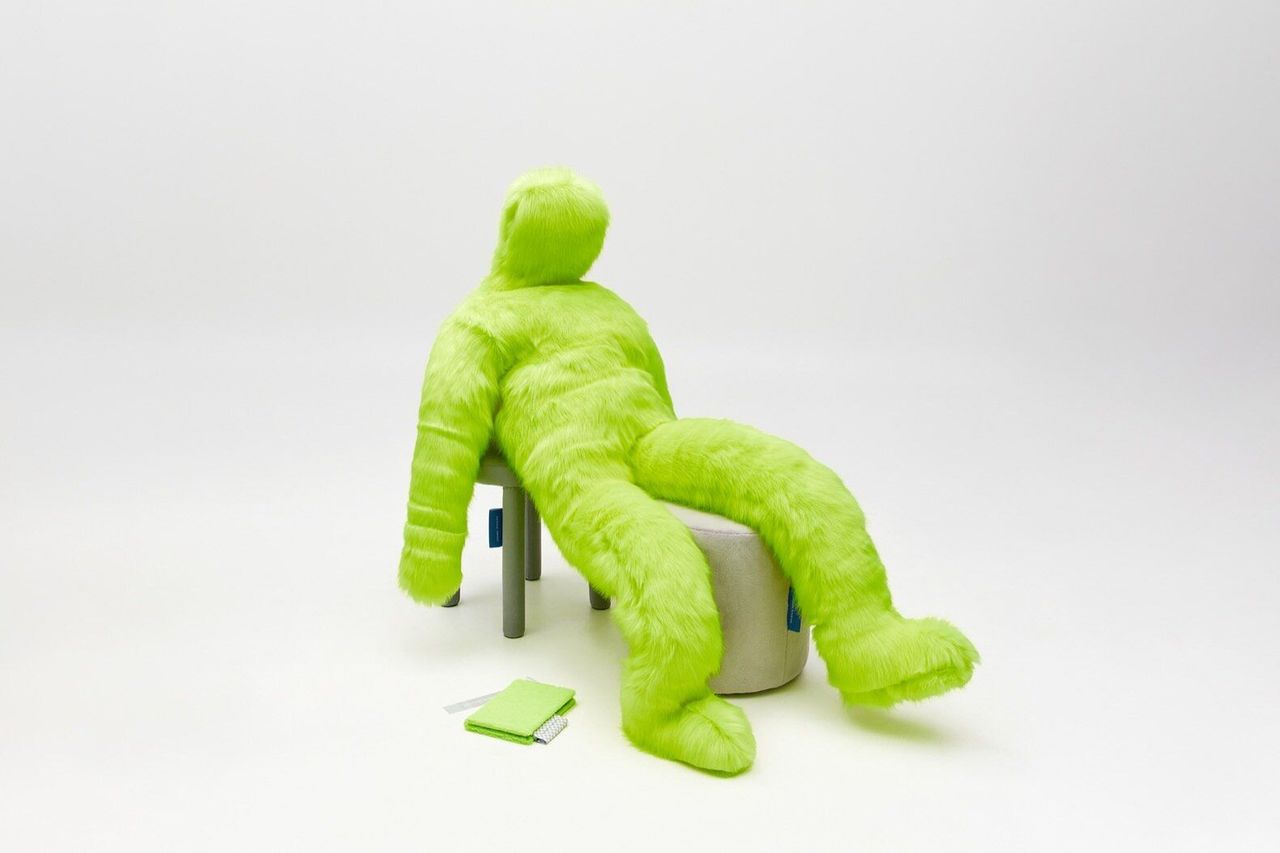 Retailing for $1,200, Crosby Studios Home's collection of humanoid body pillows are Nuriev's choice object for Netflix-binging nights. The nearly six-foot-tall pillows come in five options—all dressed in faux fur.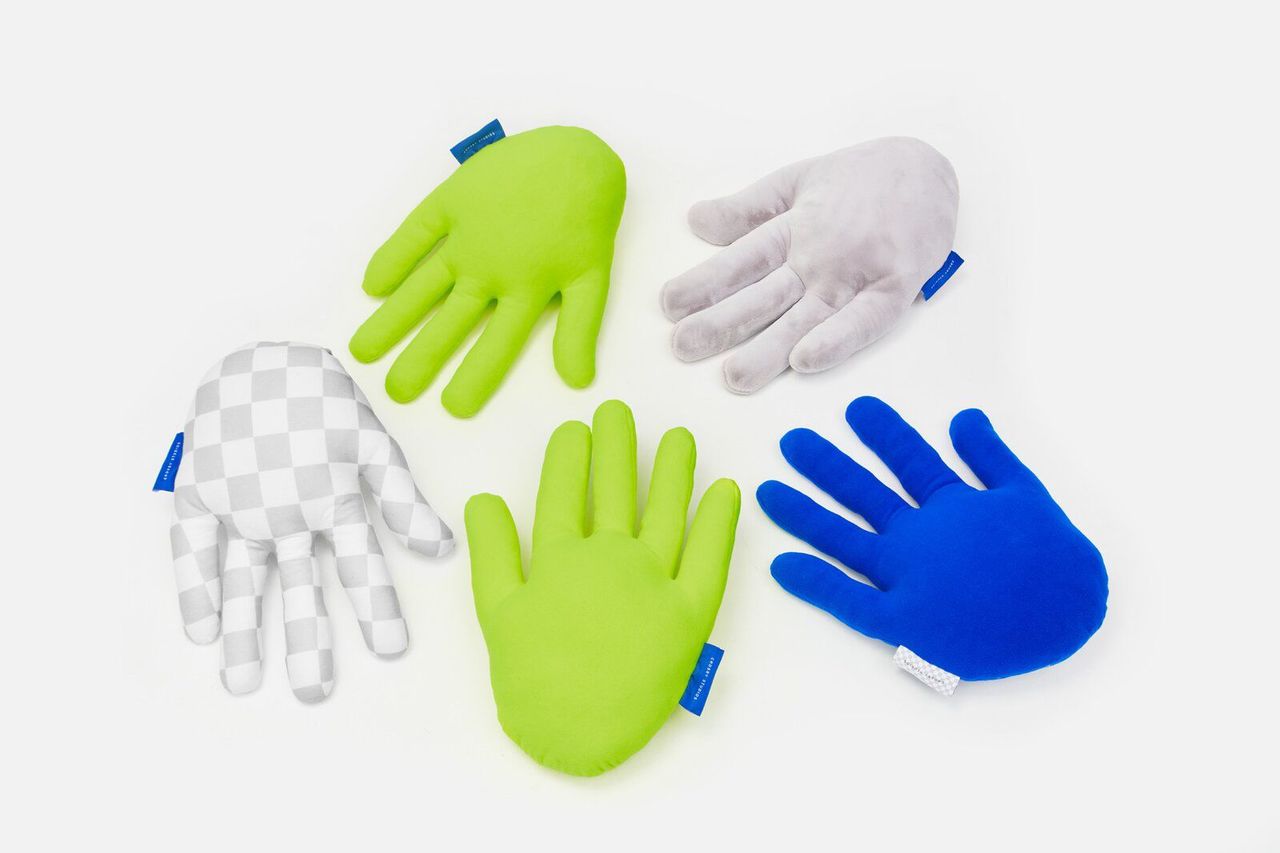 If a humanoid body pillow is a tad much for your home, consider cozying up to a giant hand pillow instead. Starting at $250, the nearly two-foot-wide, palm-shaped pillows are available in a range of colors and patterns with fleece and faux fur options.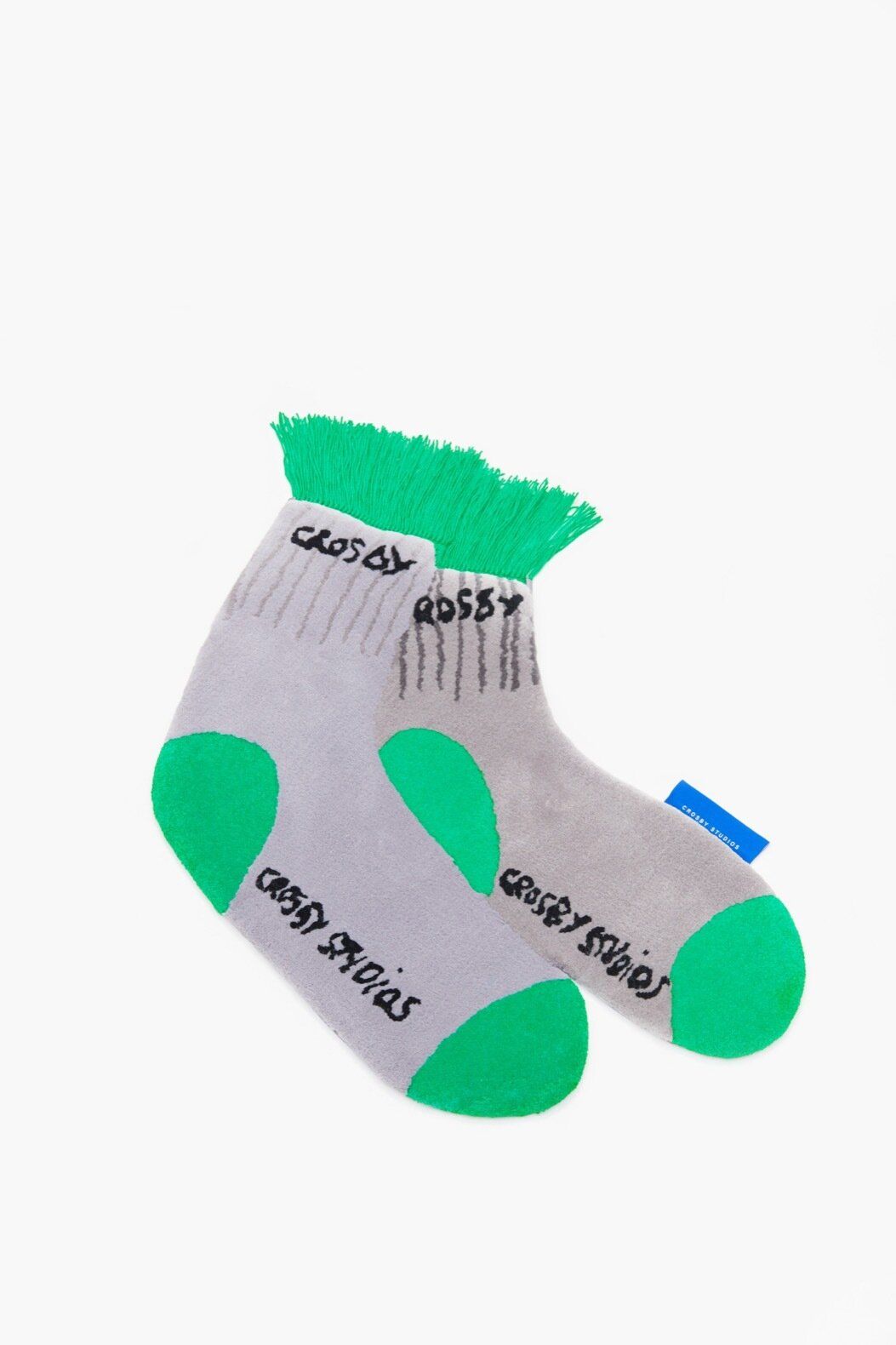 For $400, sink your feet into a hand-tufted, wool-and-acrylic rug created in the likeness of a pair of socks. The Carpets line also includes rugs made in the likeness of other easily recognizable objects such as a Crosby Studios T-shirt, a chair, and a baseball cap.




Expected to launch in February, the Pockets Chair was inspired by camping furniture. "Camping furniture is meant to be easy and flexible," says Nuriev. "I created this item so people don't have to think twice about where they want to put it and how—it's pure function."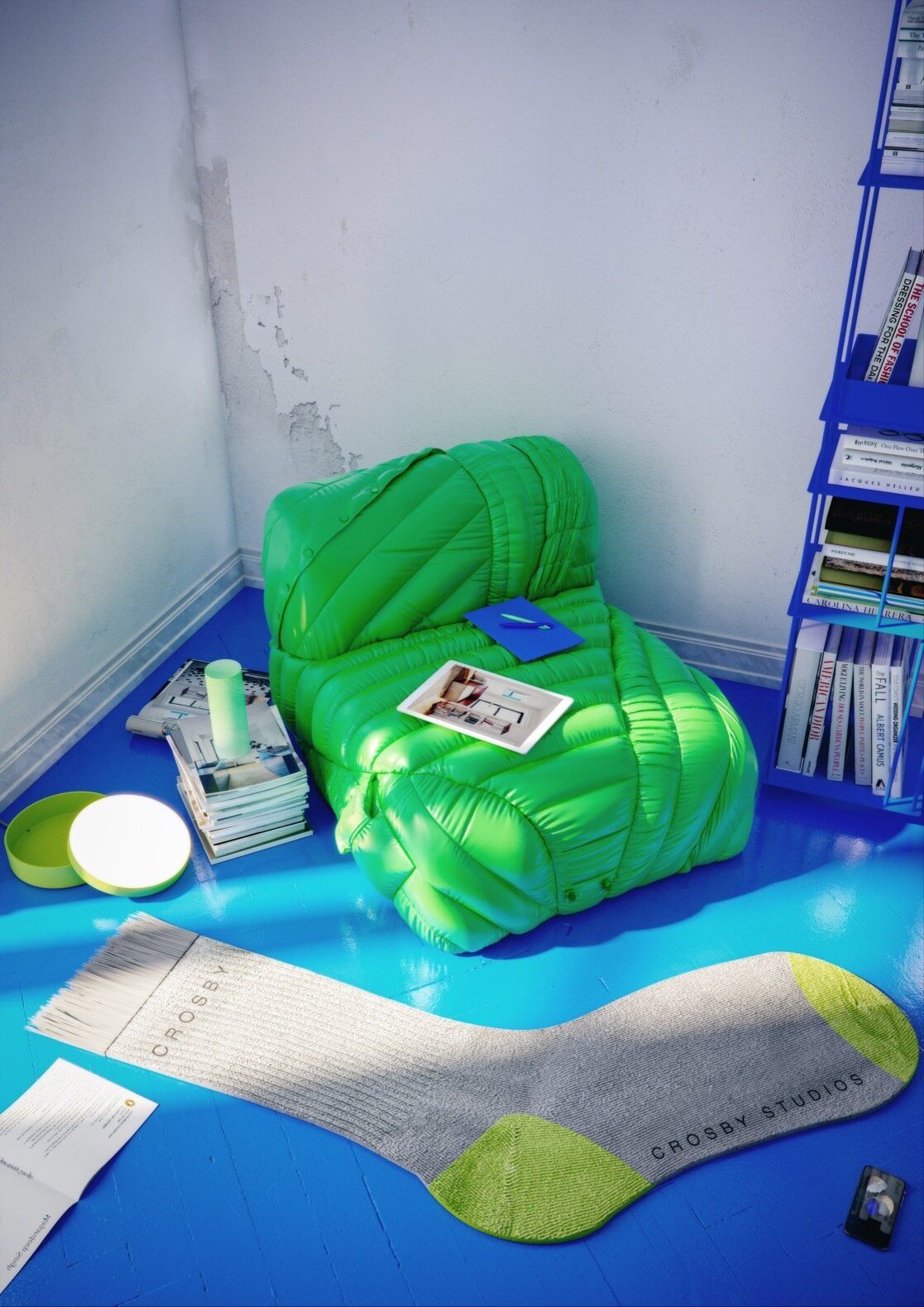 Also expected to launch in February is the Puffer Jacket Armchair, a neon-green piece inspired by Nuriev's collaboration with Nike-the Air Max Sofa, a virtual sofa digitally rendered from upcycled Nike puffer jackets.

"I love everything in the collection, but my favorite items depend on my mood," says Nuriev.

"If I want to relax and take a bath, my favorites are the candles and small stools, which collectively create a calming atmosphere. If I want to watch Netflix and chill, I love to have the Crosby Friend human pillow, fur blanket, and little blue ottoman. If I'm having dinner with friends, my favorites would have to be the glassware-I have a strong love for beautiful glassware."

Crosby Studios Home's debut collection is available exclusively through HBX's online store and its Hong Kong flagship store, which features an expansive installation of products stylized by Nuriev. Explore the interactive apartment and webshop here.