The Scandi Mid-Century look has been with us for a while now – in fact, so long that you might feel it's time for a refresh. Our latest take on the theme has an all-together cosier look, so it's perfect for hunkering down with this winter.

We've mixed cool, classic greys with smart monochrome and warm brick tones for a chic but relaxed feel. The deep, almost terracotta tone we've used on the walls here is Picture Gallery Red by Farrow & Ball. It's a rich backdrop that lets our key pieces from Very really sing out.


1. The 'of the moment' sofa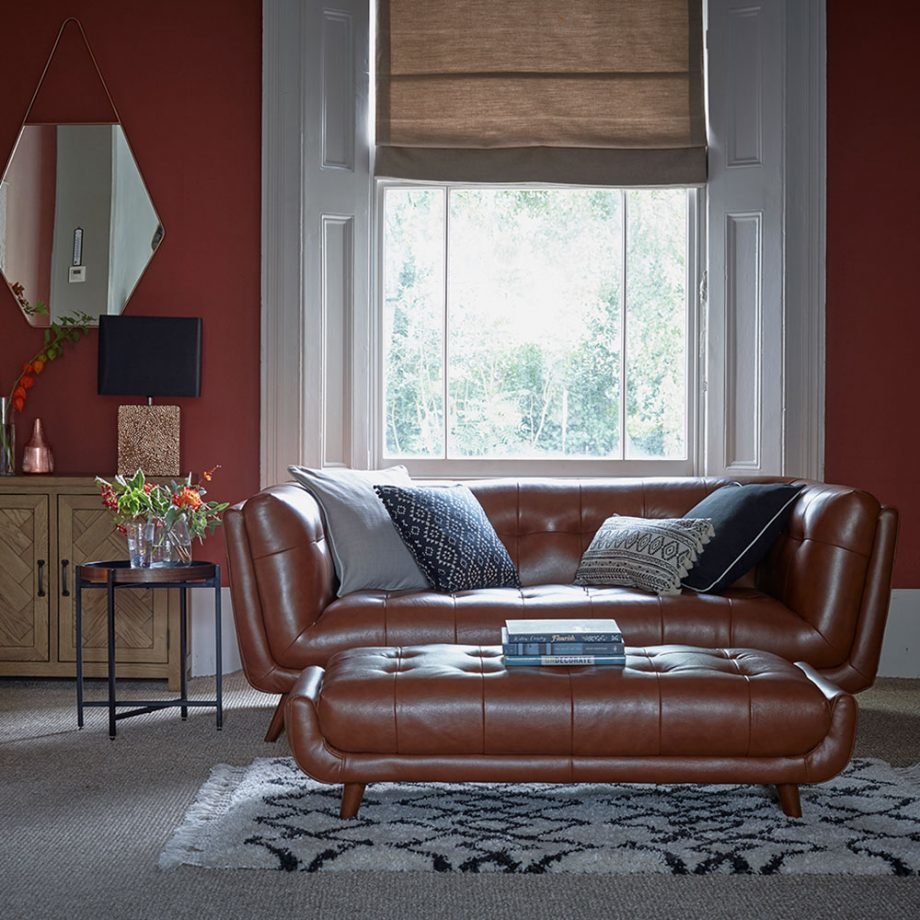 Leather sofas had disappeared from the style scene for a few years, but now their back with a vengeance. Forget chocolate though – tan is the finish every fashionista wants to recline against. It works beautifully in just about any scheme thanks to its global appeal, though the addition of buttons gives this design a certain 'member's club' elegance.


2. The statement pendant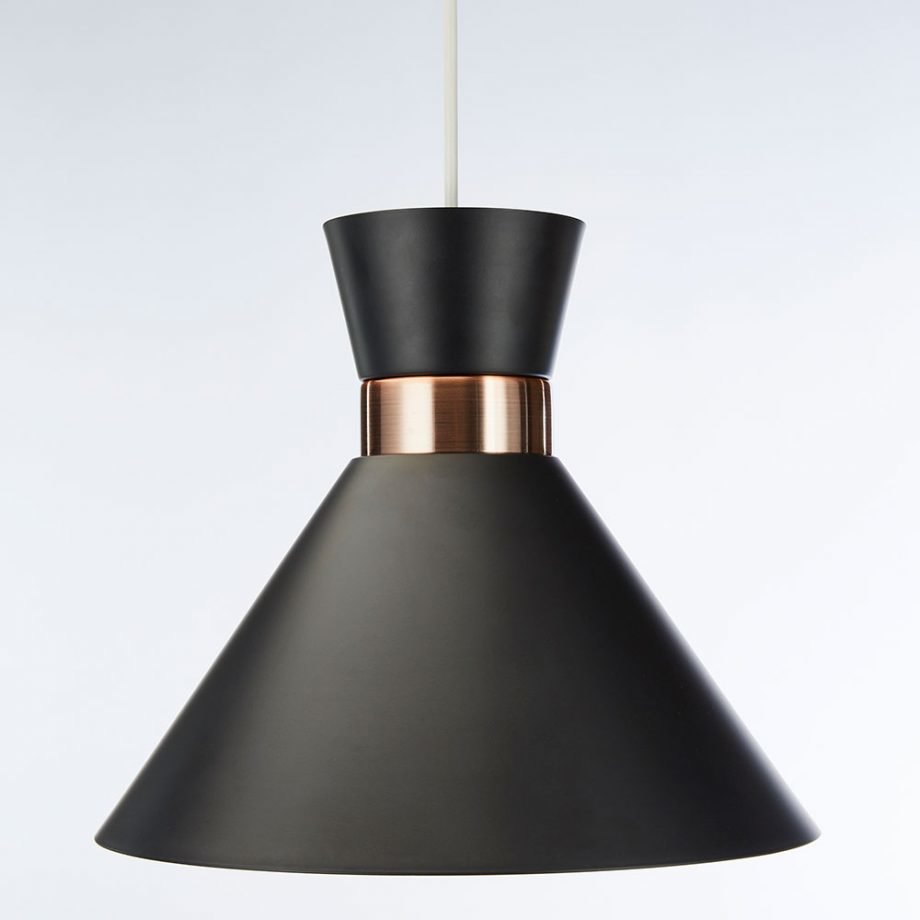 Lighting is all the more important as we head into winter. And this is one shade that looks just as good off as it does on. Better yet, because it's 'easy fit', you won't need to pay for any rewiring. Just take off the old shade and pop on the new.


3. The wall-hung rug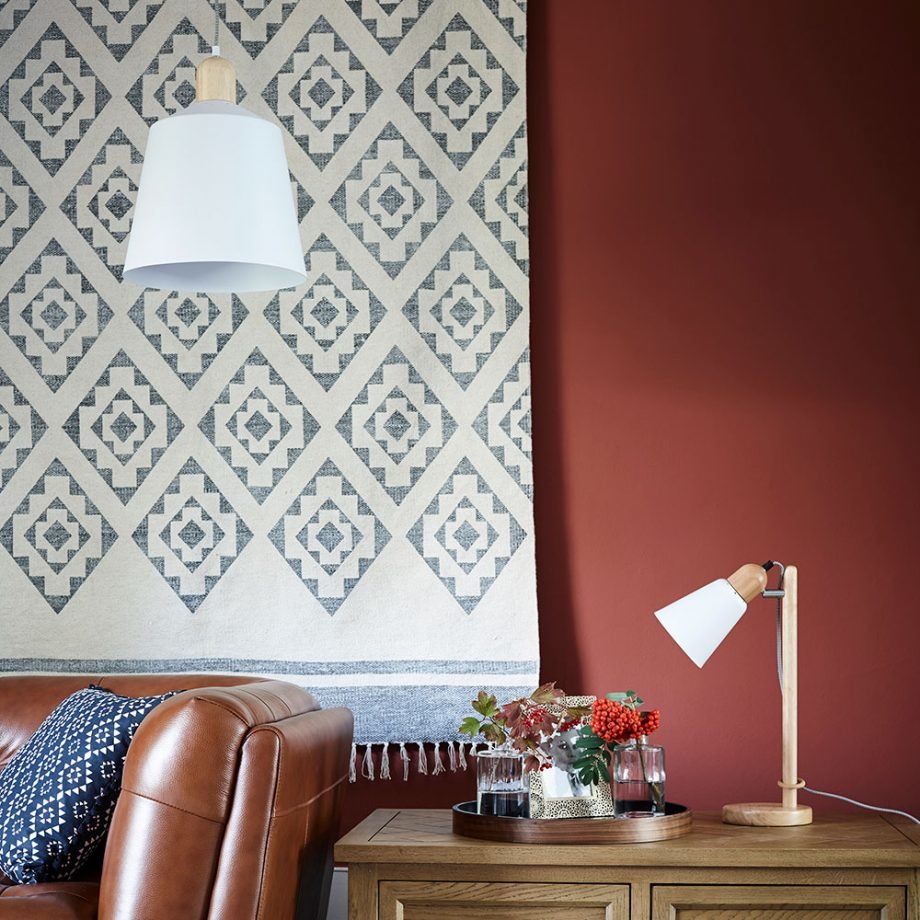 Hanging a rug on the wall isn't just an effective way to keep it from getting dirty – it will also make a living room cosier. There are lots of ways to do this, but museums and rug suppliers will often recommend velcro. Start by sewing the furry side of the velcro stiff to the top of the rug, and fix the other side to a waden abton with glue or staples. The baton is the screwed into the wall, and the rug pressed into place.


4. The smart side table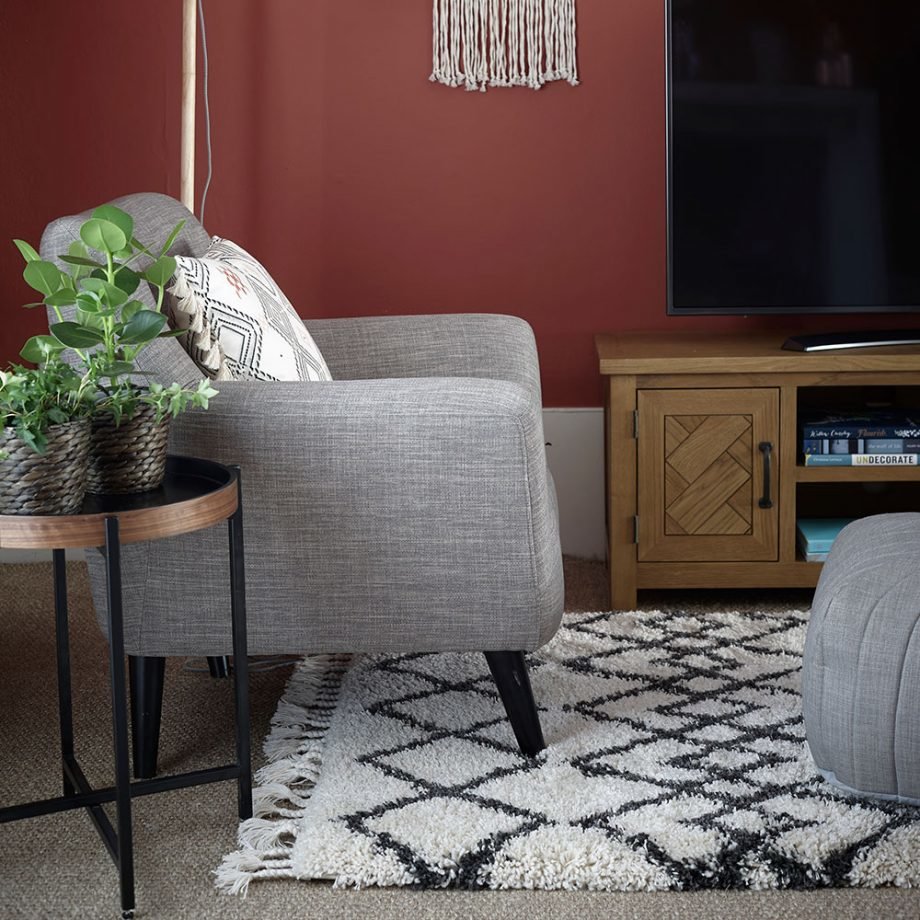 Give a space a modern twist by mixing geometric shapes – a square-lined armchair and round table together create a chic, graphic look. Another genius feature of this table is that the top comes off so you can use it as a tray for TV dinners. AND it folds flat so you can stash it out of the way if your living room gets crowded.

Which pieces will be making their way into your living room this winter?