Whether you're a DIY enthusiast, an artist or creative who works from home, or you simply feel like exploring your artistic side during your free time, a dedicated craft is a game-changer. Indeed, creating a space that helps you unwind and promotes productivity can make all the different as you hone your craft. So read through our fifteen craft room ideas to get the juices flowing and the projects underway whether you have a spare room to convert or just an empty corner.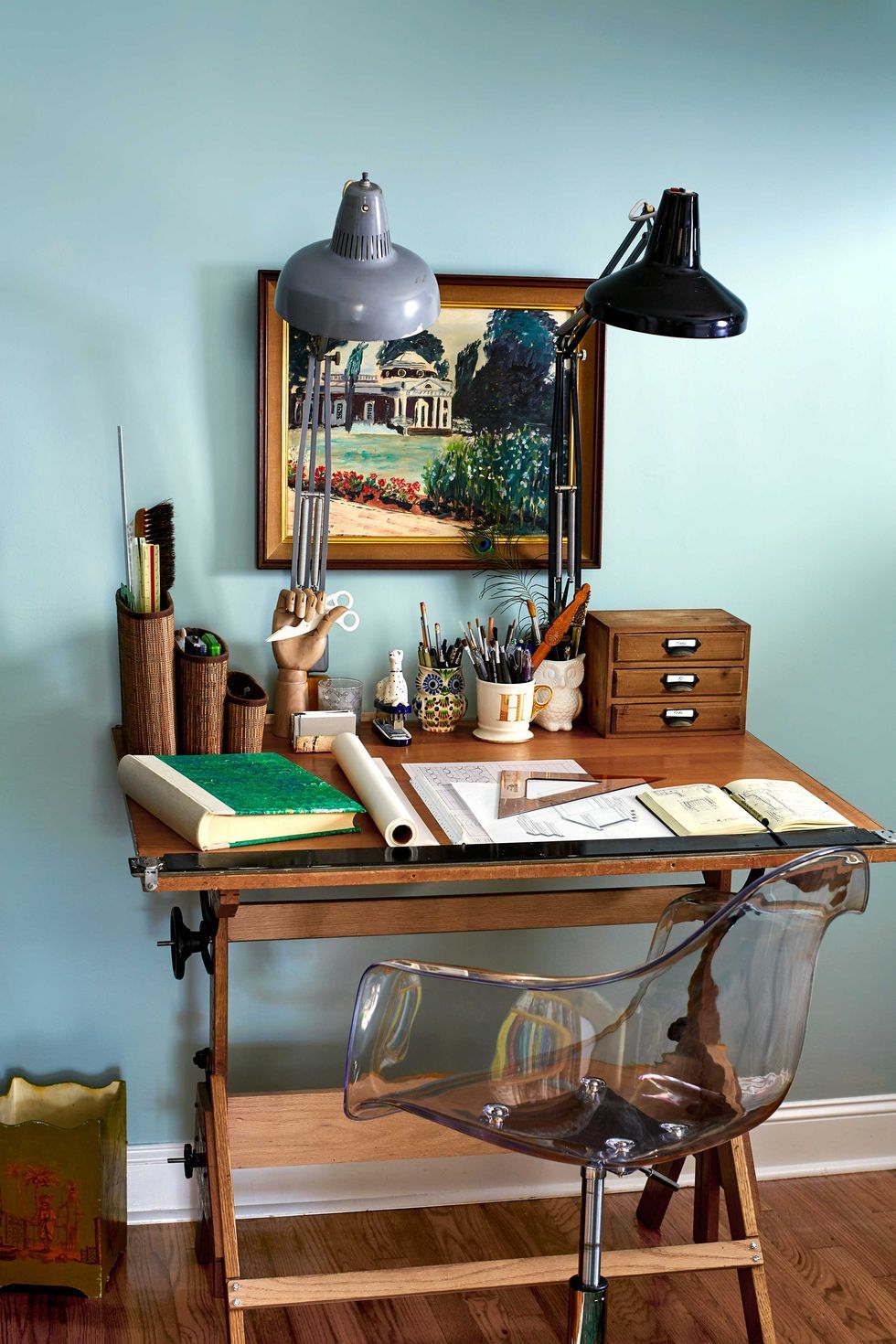 Use Task Lighting

A well-lit workspace is essential, especially when it comes to detail-oriented crafts. If your overhead lighting isn't strong enough, bring in a second table lamp. Or save surface space with a sconce. Hang a pretty picture up, paint the walls blue, and add some contrast with a modern lucite chair, like this small work space designed by J.P. Horton.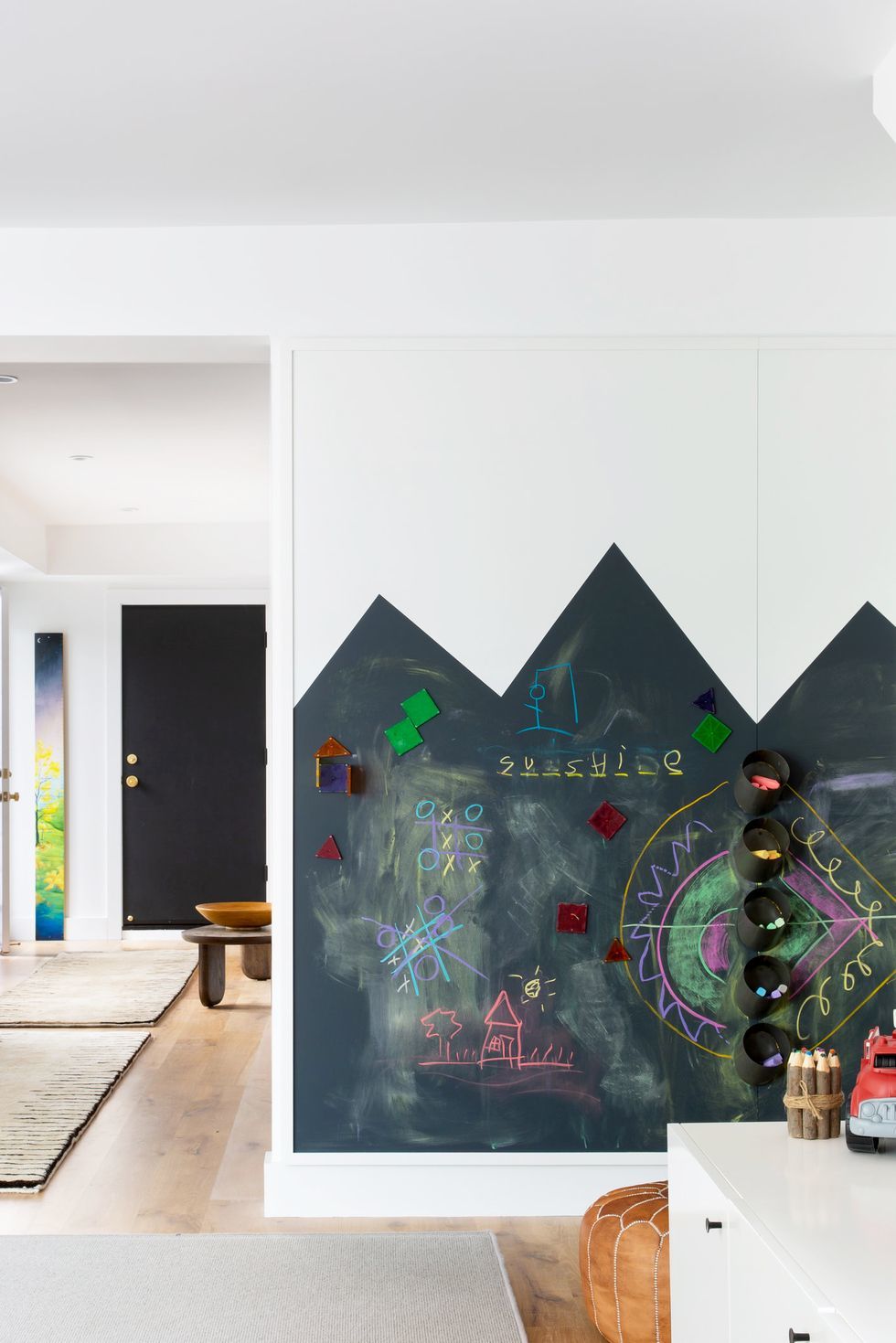 Make It Kid-Friendly

If you're setting up a craft room for kids to use, consider using chalk paint so the kids can literally write on the walls. Regan Baker secured catch-alls to the wall in this playroom to keep chalk organized and easy to find.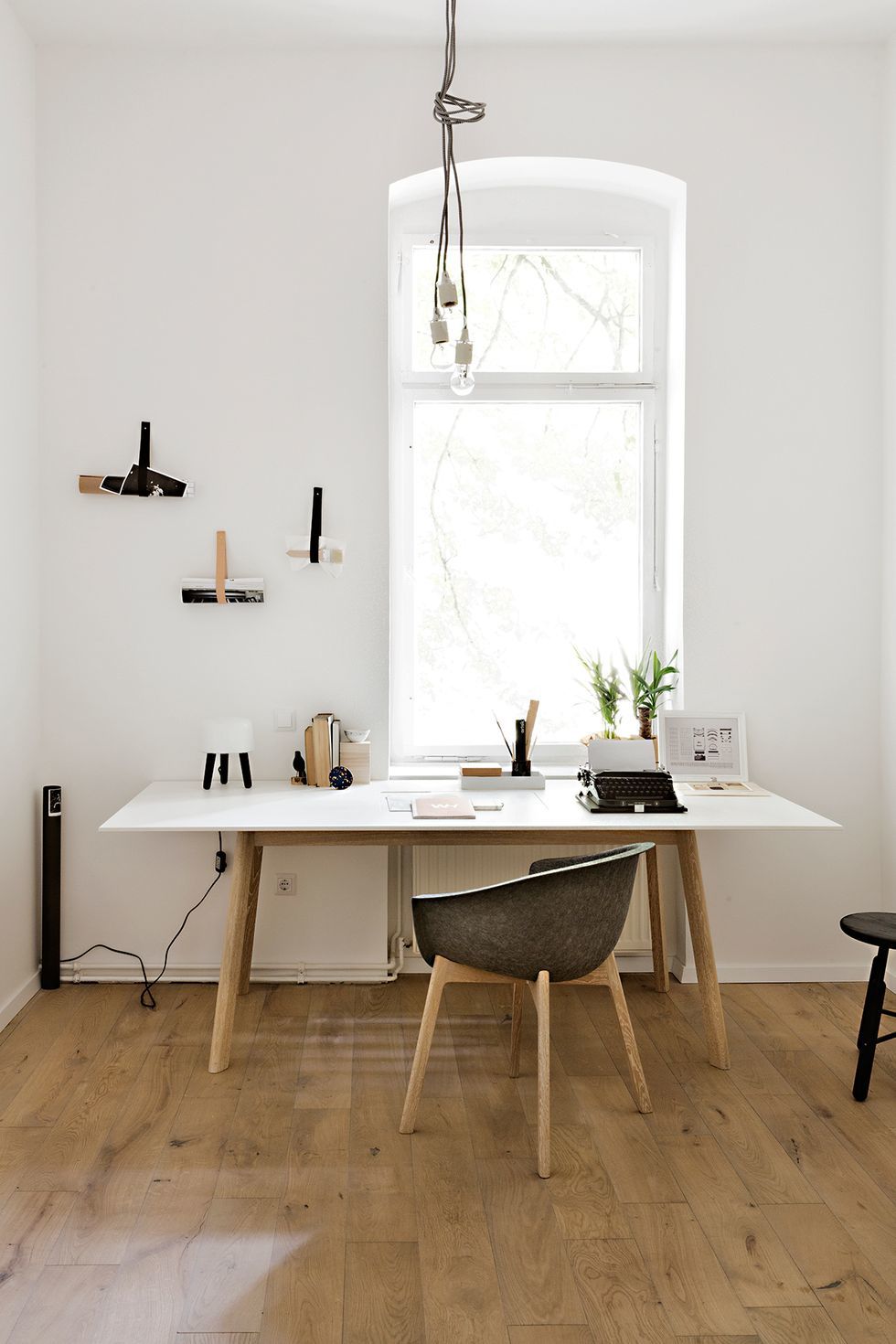 Opt for a Large Desk

Do yourself a favor and choose a large table or desk instead of something tiny. Even if it takes up most of the room, a big table will allow you to spread out and get creative. If it doesn't have storage or drawers, just use your walls.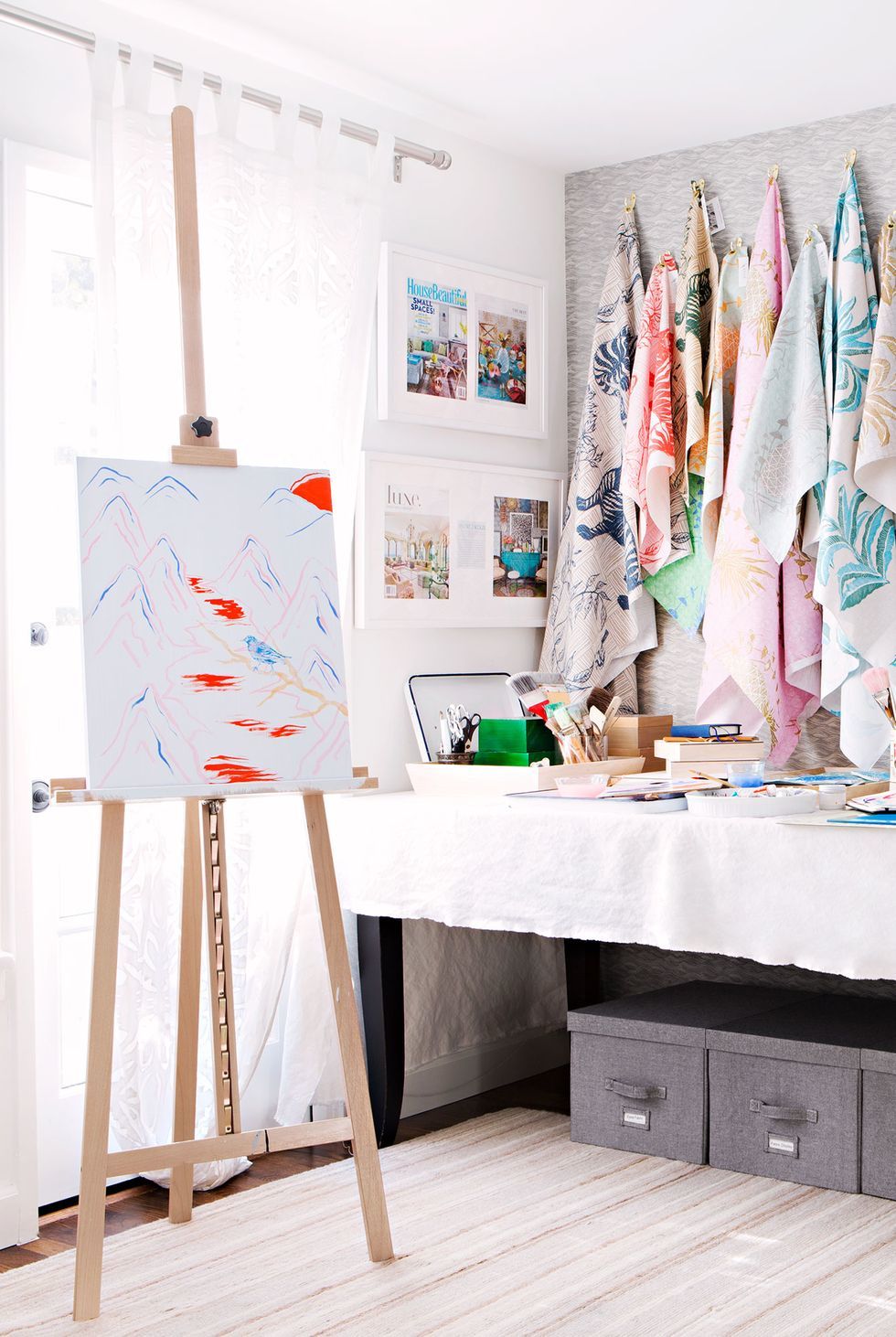 Add Temporary Storage

Craft rooms tend to accumulate tons of scraps. Bring in bins and boxes to stay organized and keep clutter to a minimum (or at least out of plain sight). Take note from this craft room in a Santa Monica bungalow and tuck them under a table.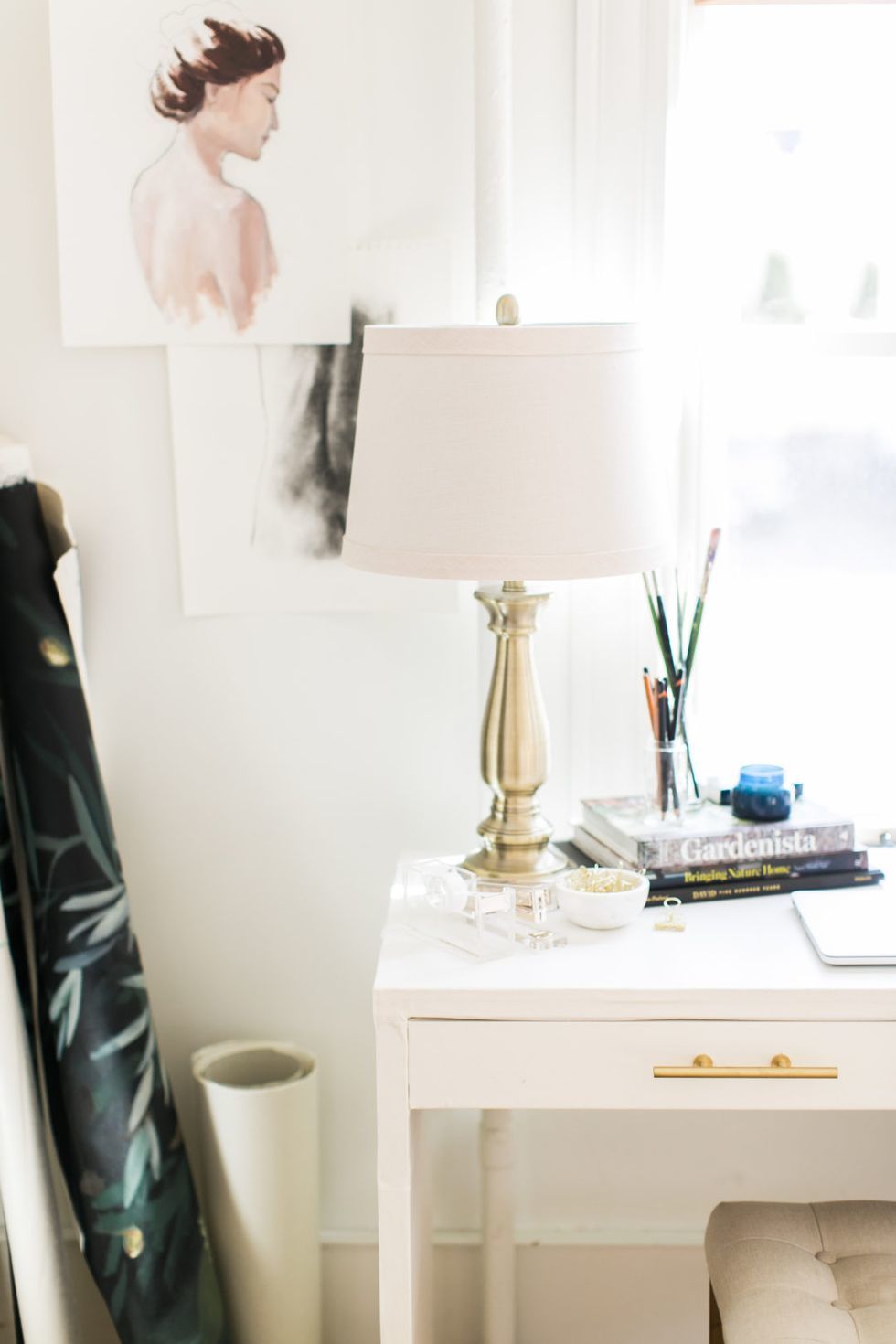 Choose Pretty Office Supplies

Instead of choosing boring supplies, opt for design-friendly options like that lucite tape dispenser. Then take things like paperclips and thumbtacks out of their original packaging and store them in stylish catchalls and bowls.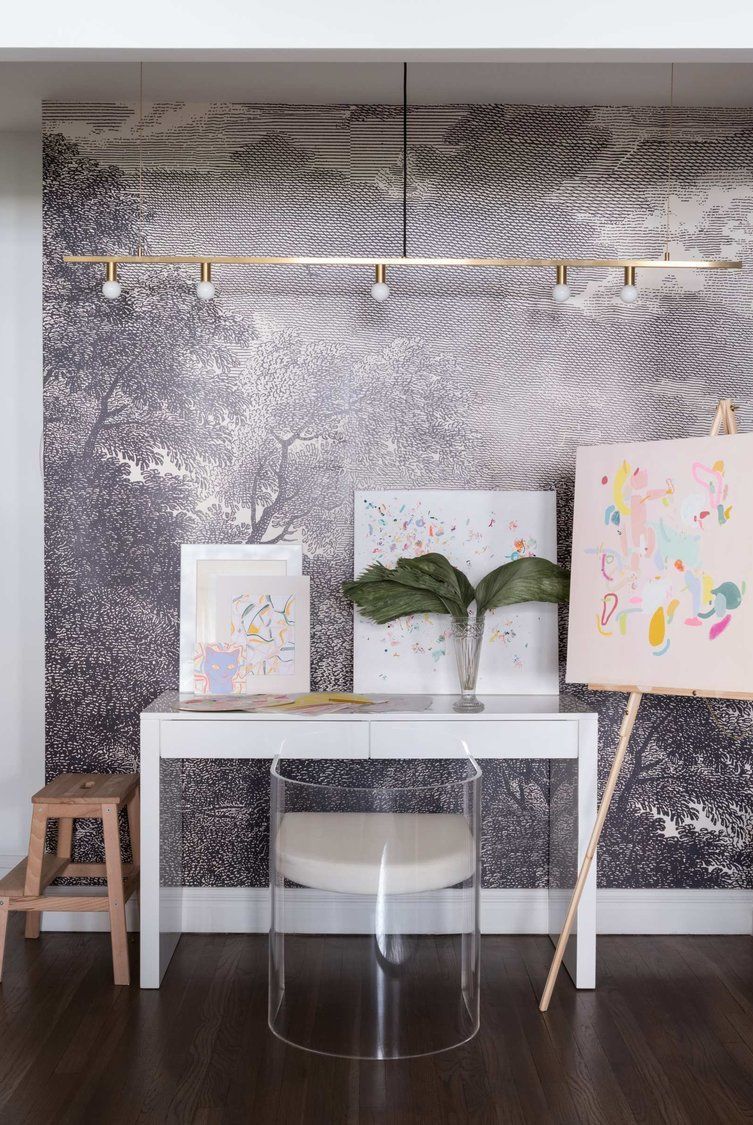 Consider a Statement Wall

Wallpaper is an easy way to beautify your craft room and make it look more polished in case you ever want to use it for something else. Opt for a grayscale print, so your vibrant artwork and crafts can really pop.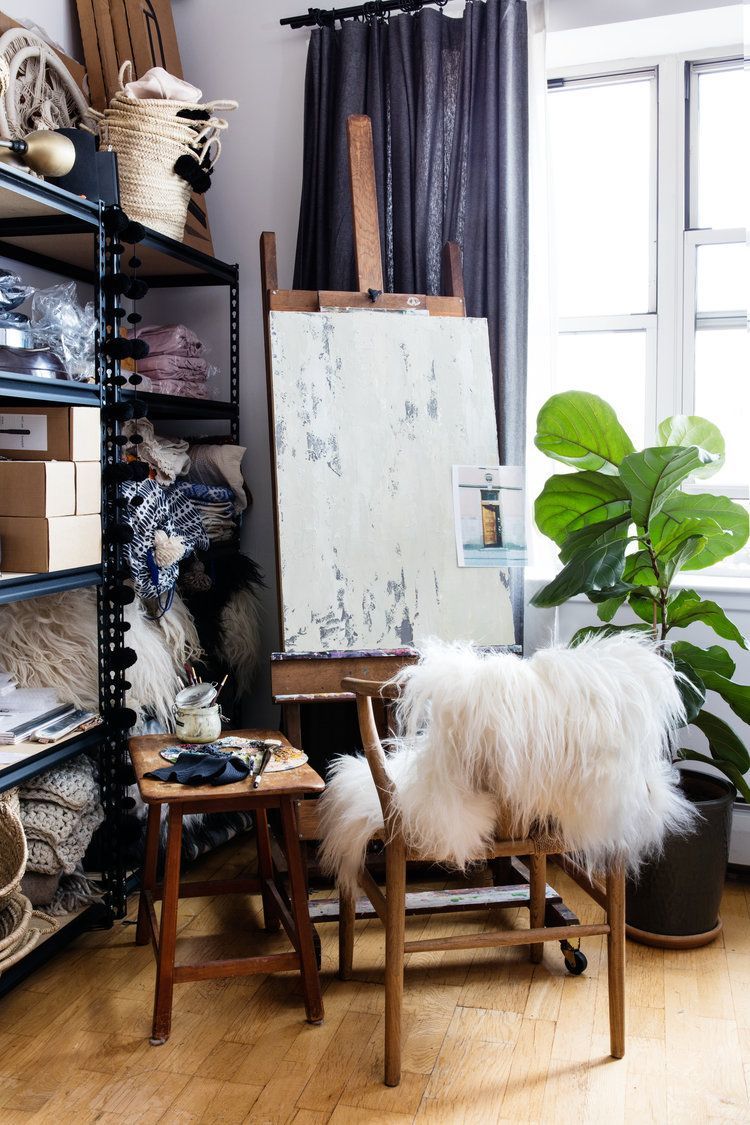 Make It Comfy

Making your craft room cozy can have a surprisingly big impact on productivity. If you're comfortable, you'll be able to work uninterrupted for hours. Throw a sheepskin over your chair for added comfort and style points.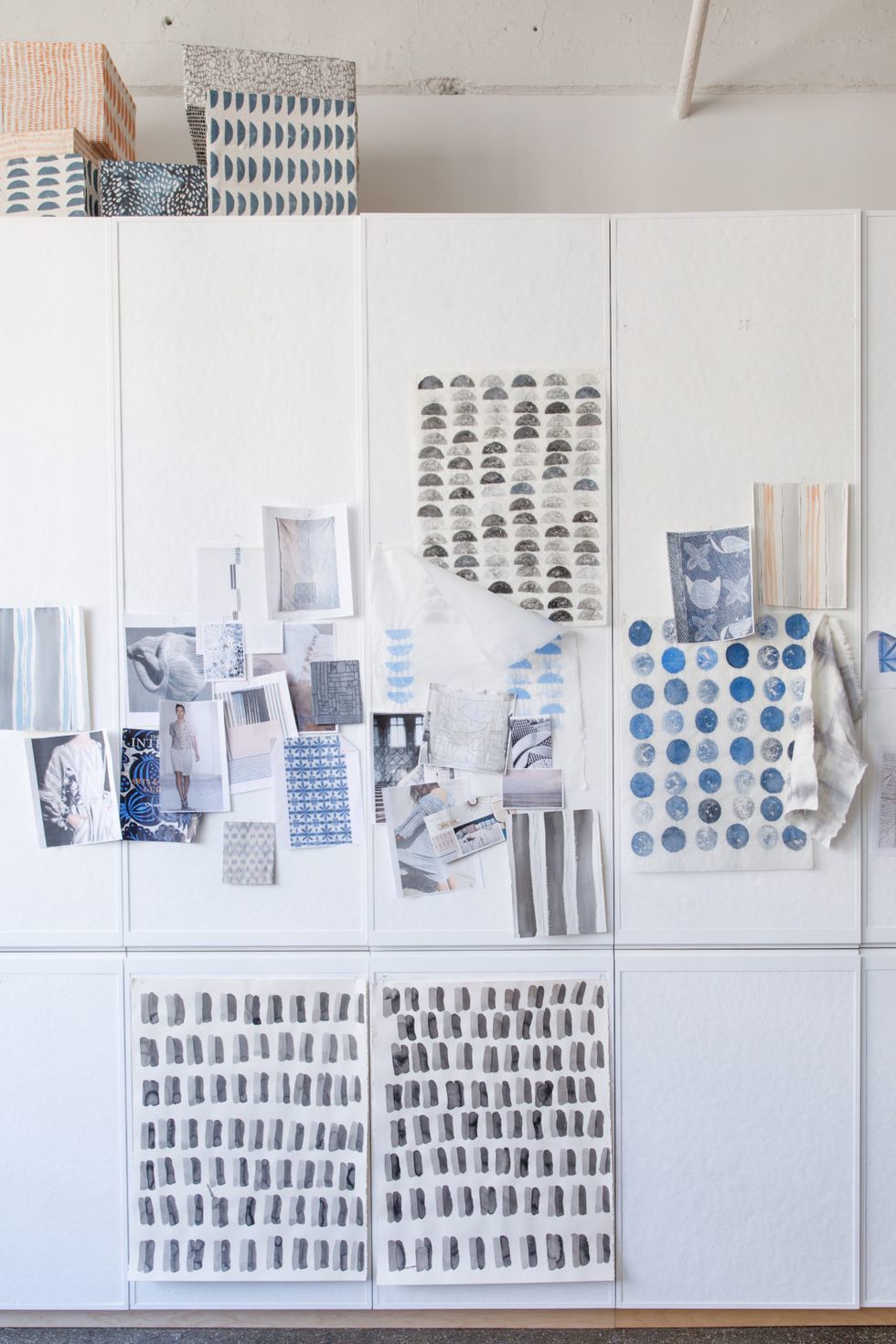 Make Mood Boards

Don't be afraid to stick things to the walls. In fact, a physical mood board can help you when you're in a creative rut while also beautifying the entire room. It's a great way to brainstorm and track your progress, so don't worry about keeping the walls bare.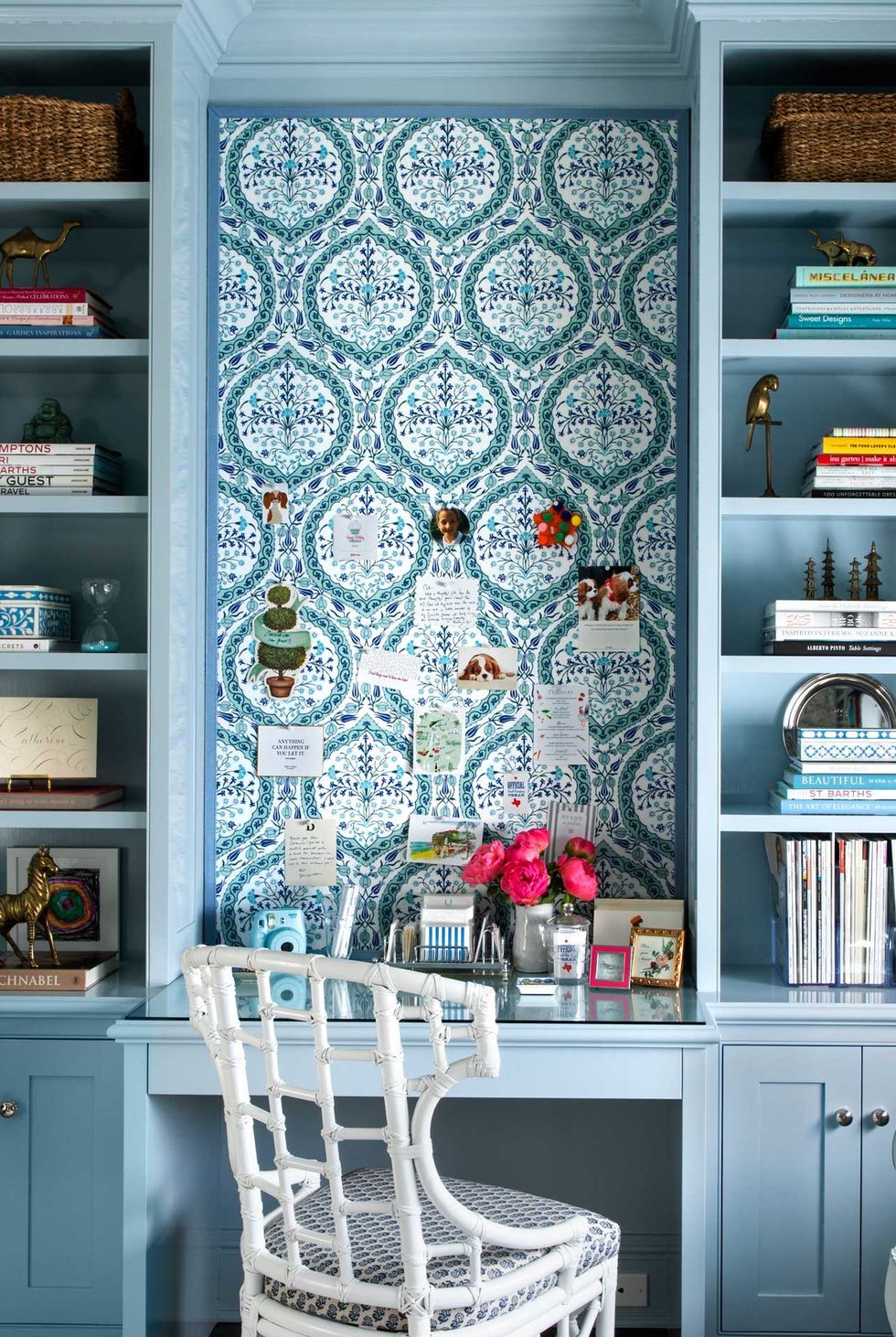 Install Built-Ins

Built-in storage will save you so much space. Opt for floating shelves to put your decor on display and then tuck away unsightly essentials into the cabinets below. A statement wall in a paper or color you love will also inspire creativity.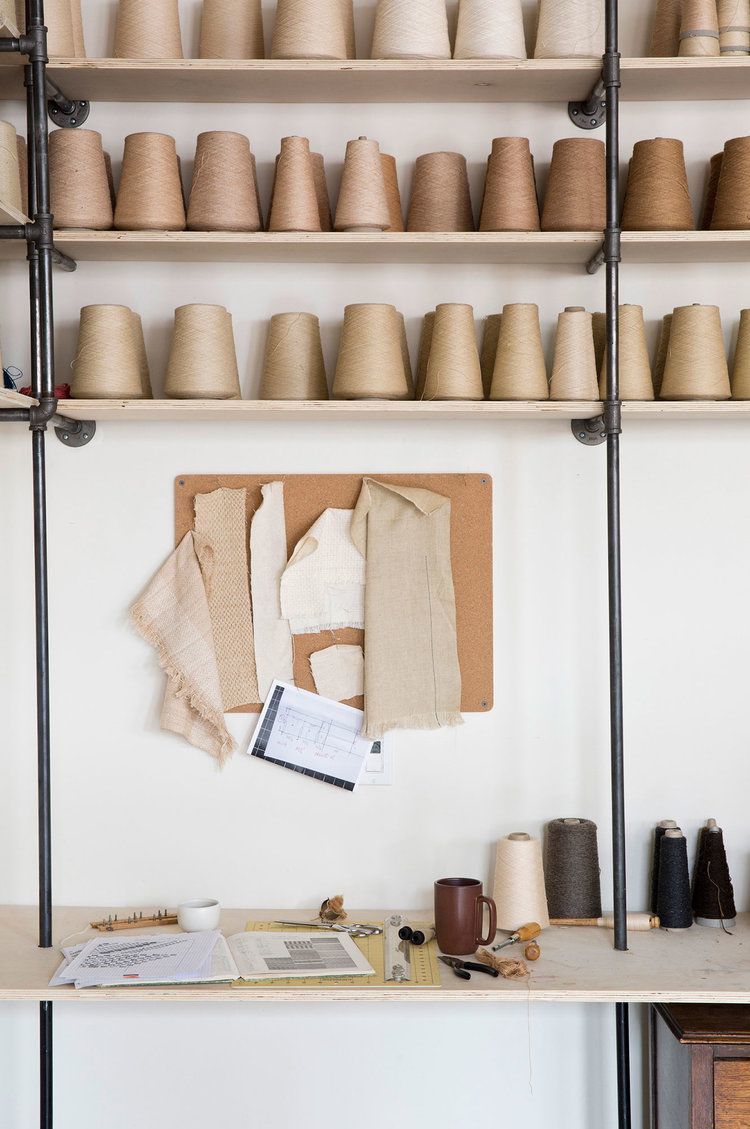 Keep It Neutral

Even if you're drawn to bright colors, a bold, complicated color scheme can make your workspace feel visually chaotic. Try a neutral palette that inspires a soothing headspace.