If you want to dress your backyard up for fall without having a full-on pumpkin patch on your lawn, we get it. Save the gourds for the holidays and try out a few more chic fall decorating ideas instead. We've got plenty of tips to transition your porch, patio, or backyard into autumn. Bring on the Adirondack chairs, orange throw blankets, and cozy day beds.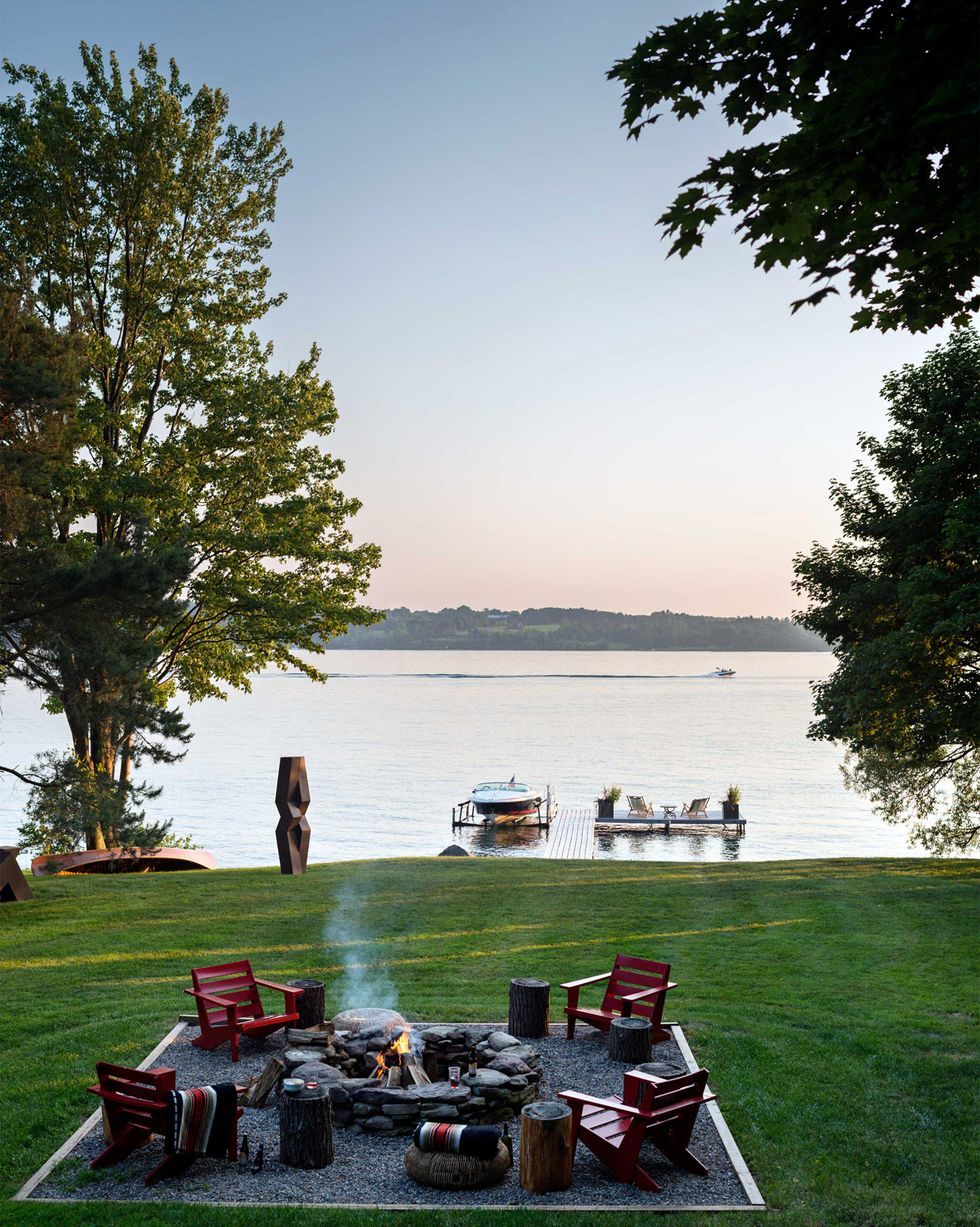 Adirondack Chairs

Admire the changing leaves from a well-equipped fire pit. Swap out the summer white for bright red adirondack chairs.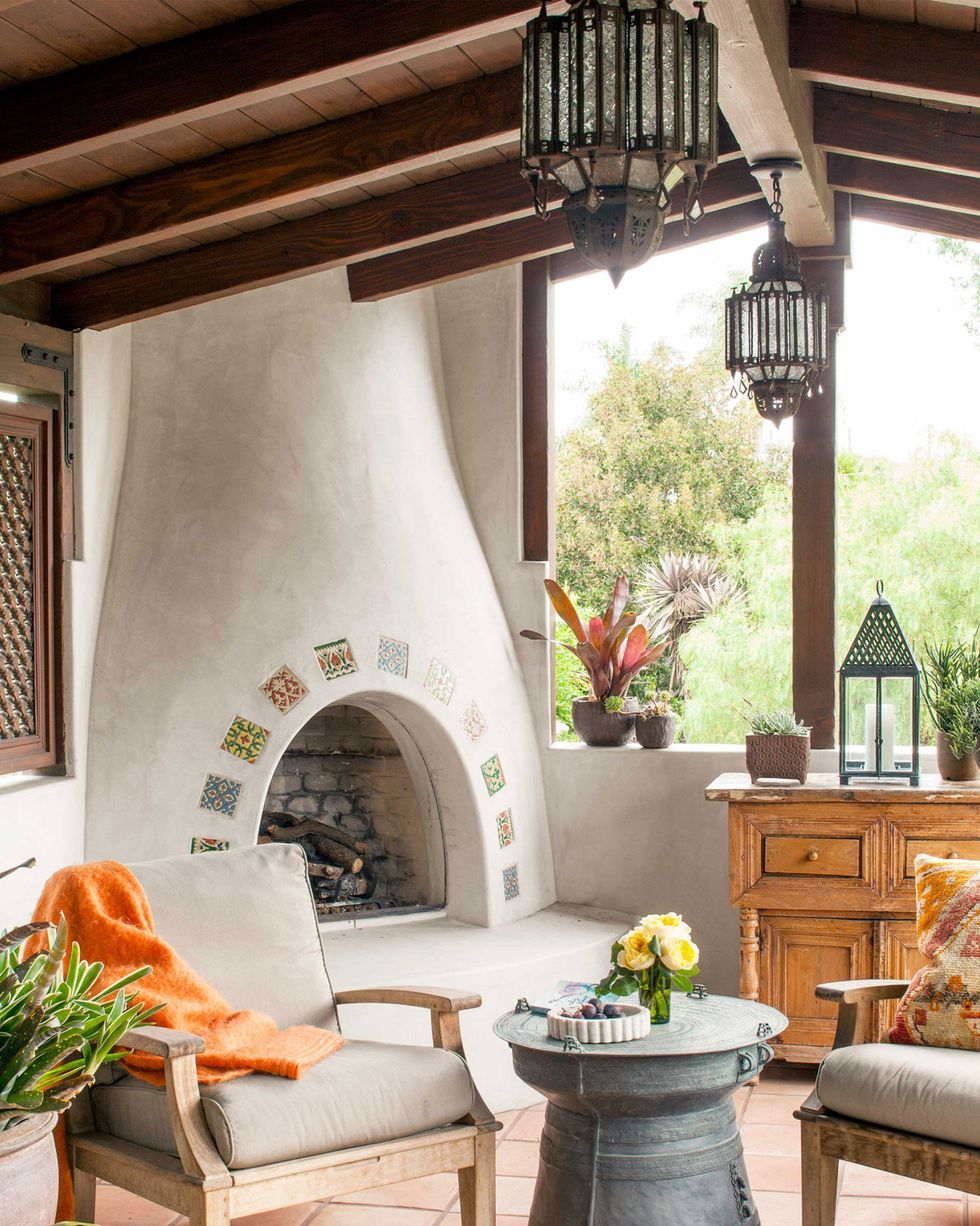 Upstairs Terrace

Bundle up, and come on out. On the balcony of 1920s hacienda, a corner fireplace and orange throw ward off chillier weather.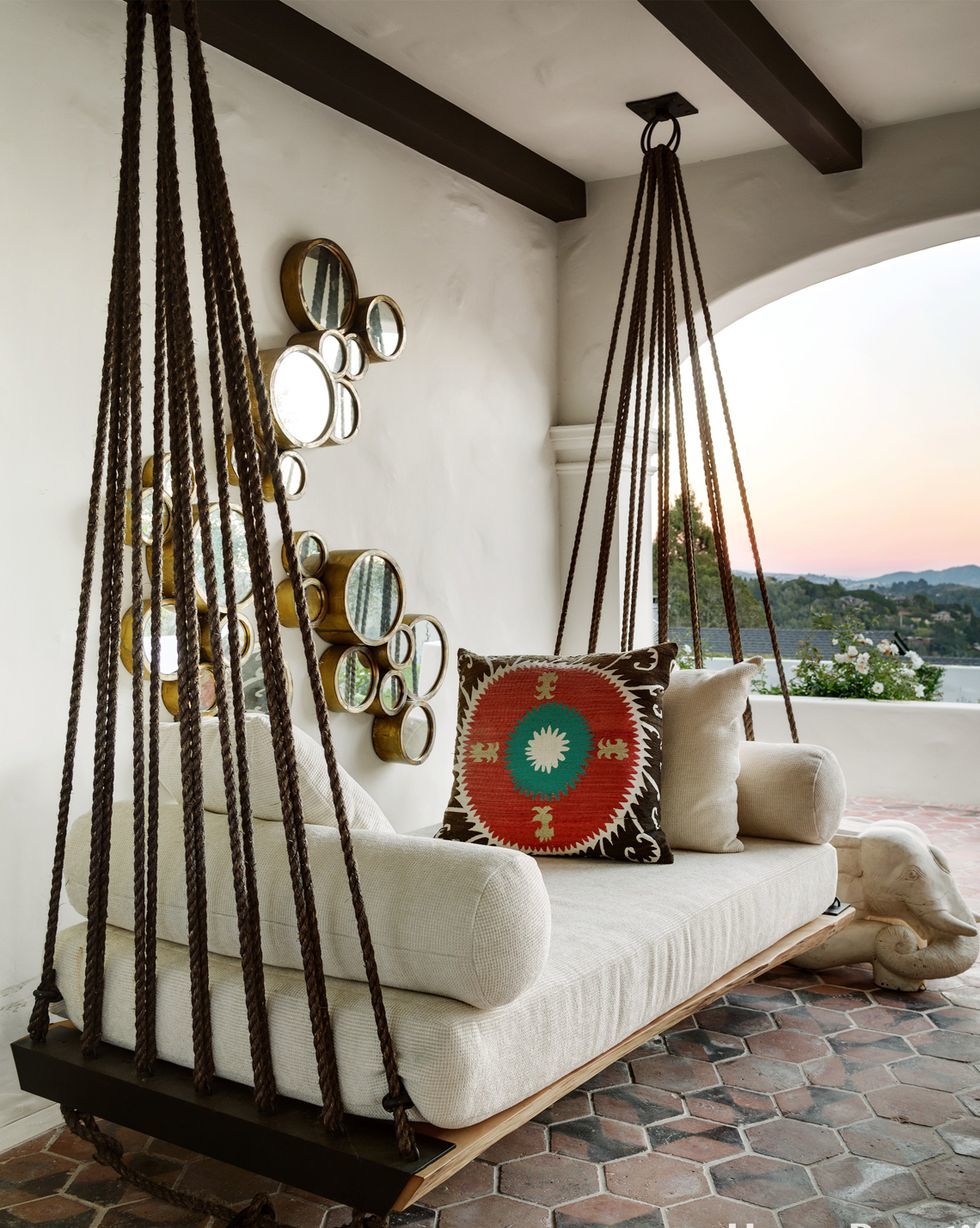 Outdoor Daybed

Snuggling up on an outdoor swing looks like an all-weather activity when it's tucked away in a snug alcove, protected from the breeze.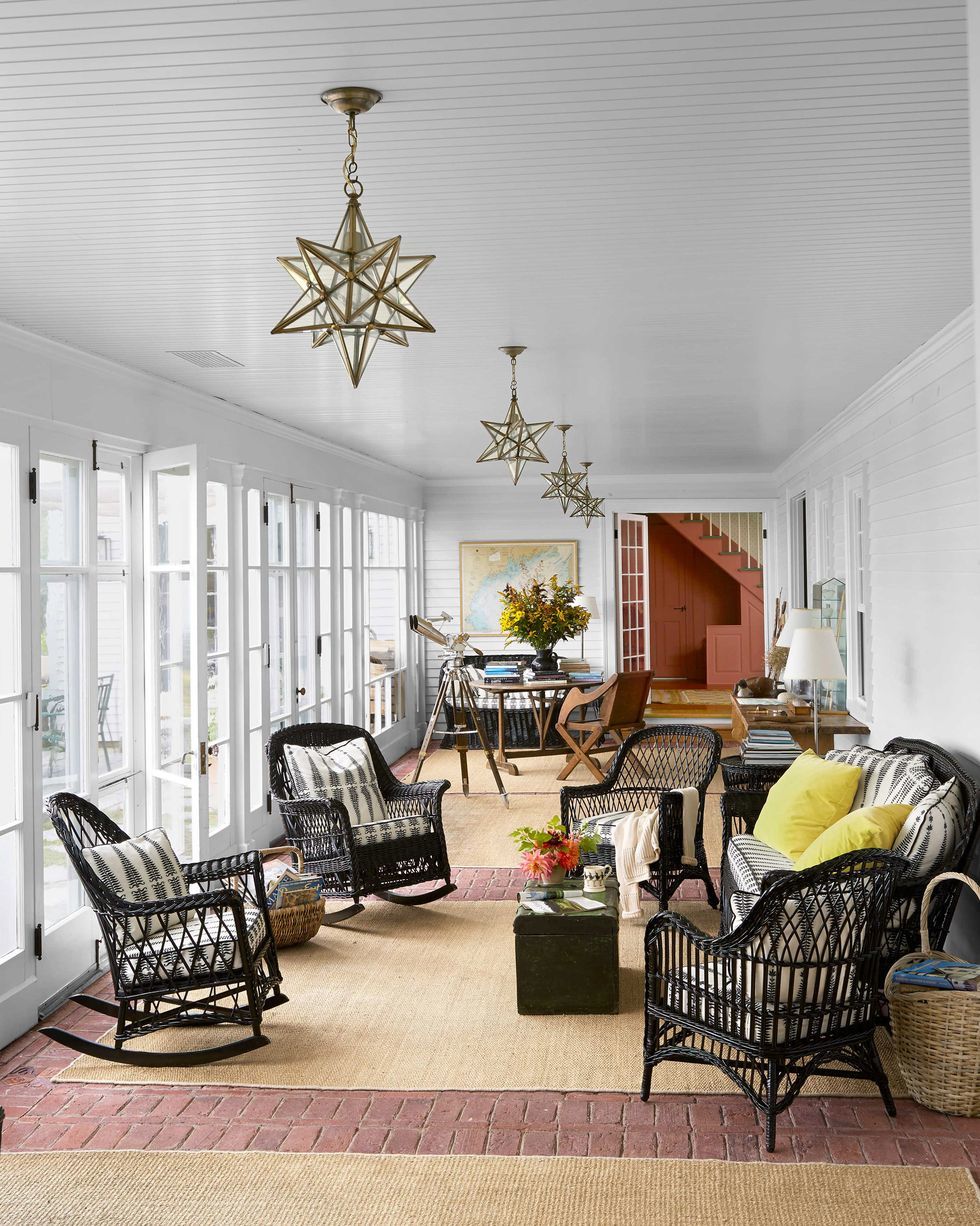 Neutral Tones

A New England farmhouse gets multiple seasons' use out of the gallery with a neutral color palette. The black wicker and jute rugs work for spring, summer, and fall.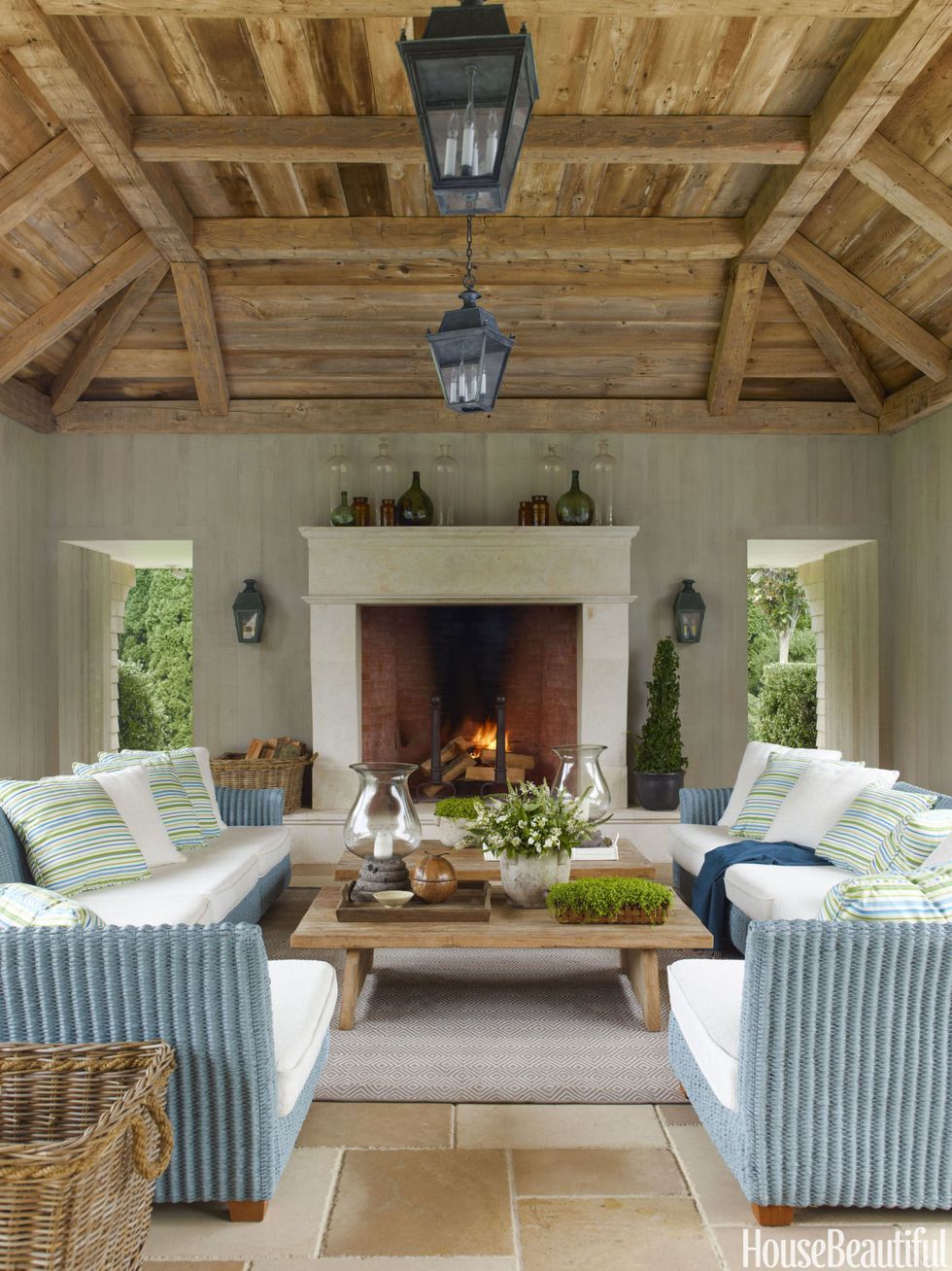 Hanging Lanterns

Curling up outside is even cozier when you've got hanging lanterns above. Add a fireplace and we're totally done for.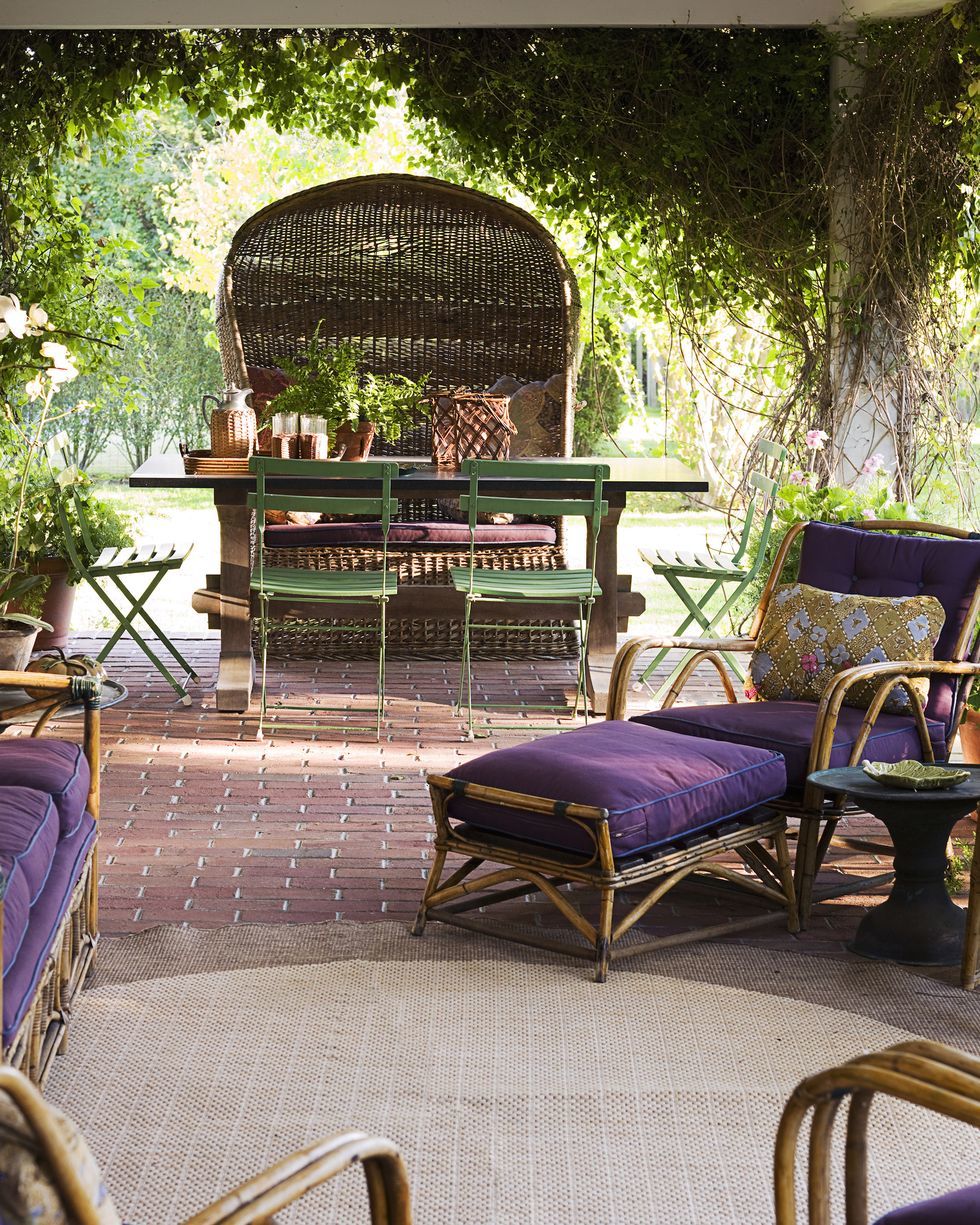 Hooded Chair

The cushioned sofa and chaise lounge look comfy, but the star of this open-air living room is the antique Porter's chair. The canopied nook provides the perfect outdoor reading spot, and the best seat at the dining table.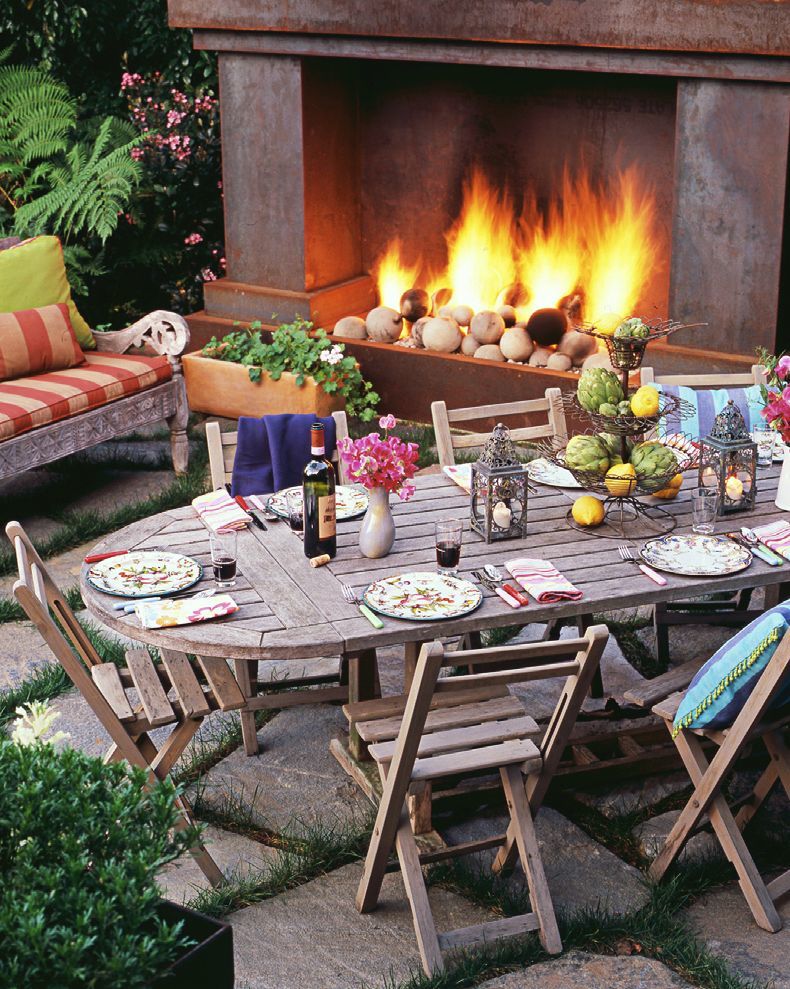 Cozy Fireplace

Extend the season of alfresco dining with a freestanding chimney.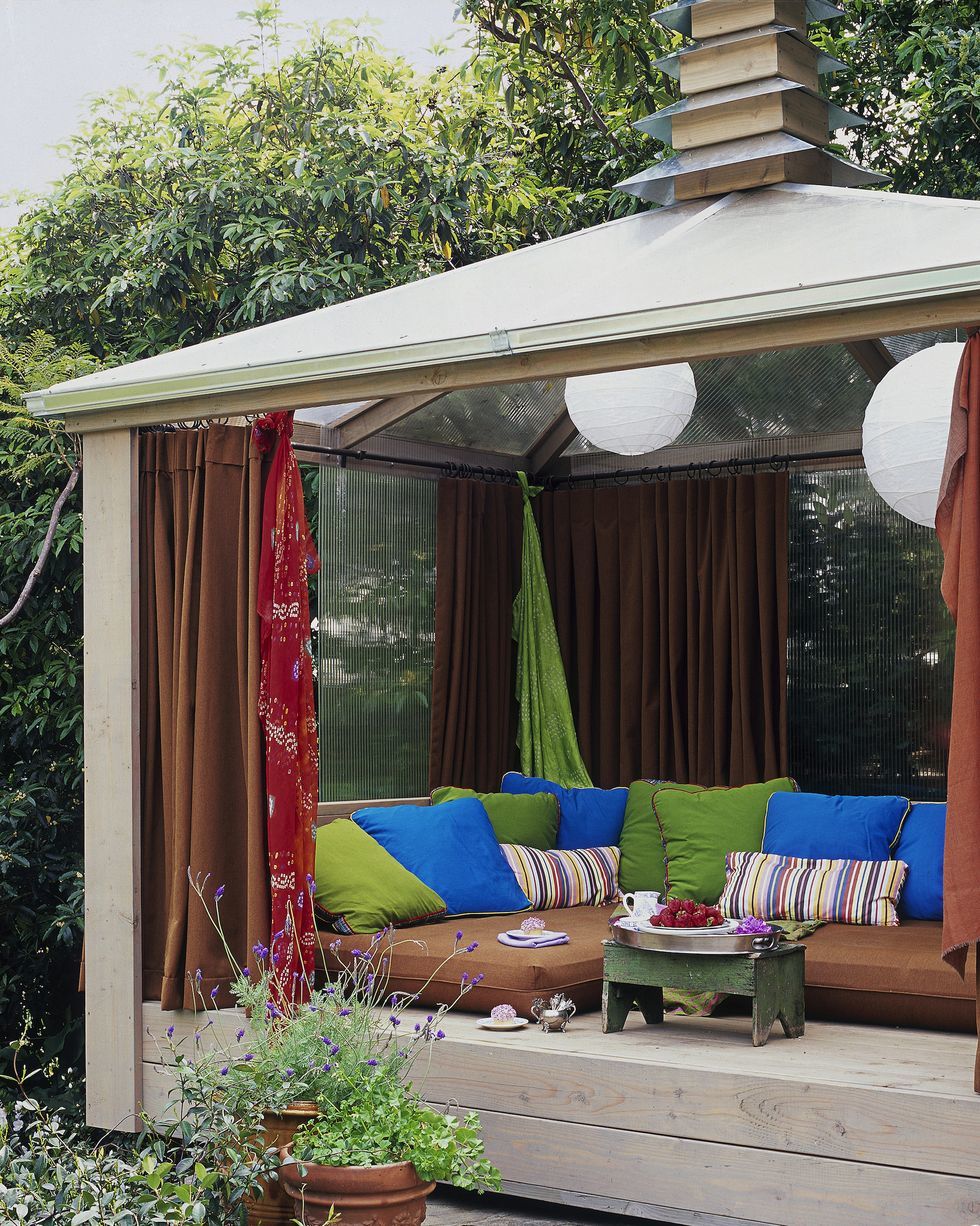 Curtained Cabana

Pull back the thick drapes during the day, or turn on the paper lanterns at night. Either way, this pagoda looks perfectly dreamy.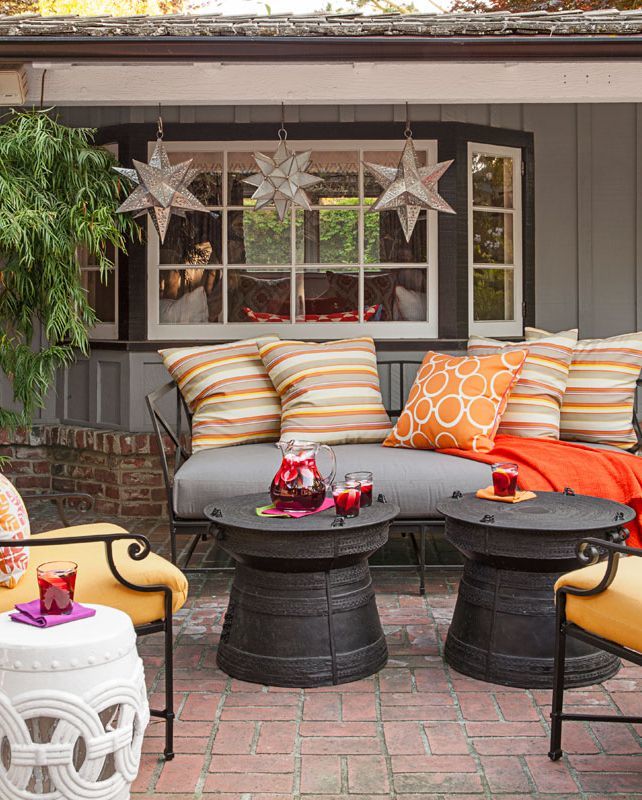 Orange Accents

Change out summery textiles with fall-hued pillows and cushions. This California house mixed orange fabrics with cool gray tones for the perfect balance.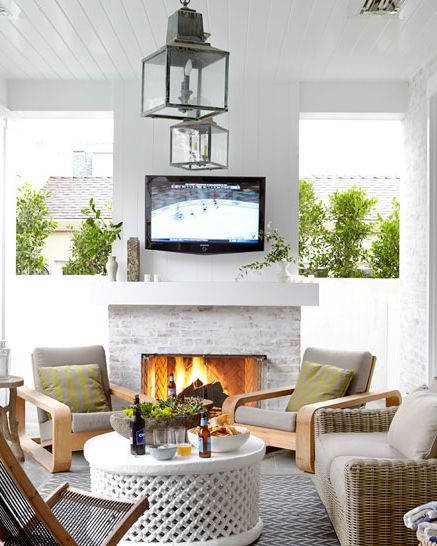 Loggia

If you love to entertain, set up the open-air loggia with a fireplace, a flat-screen TV and overhead heat lamps. That way, you can be outside no matter what the weather.