These cool cribs can serve as a focal point for any tot's room and allow the nursery to blend with the rest of the modern home.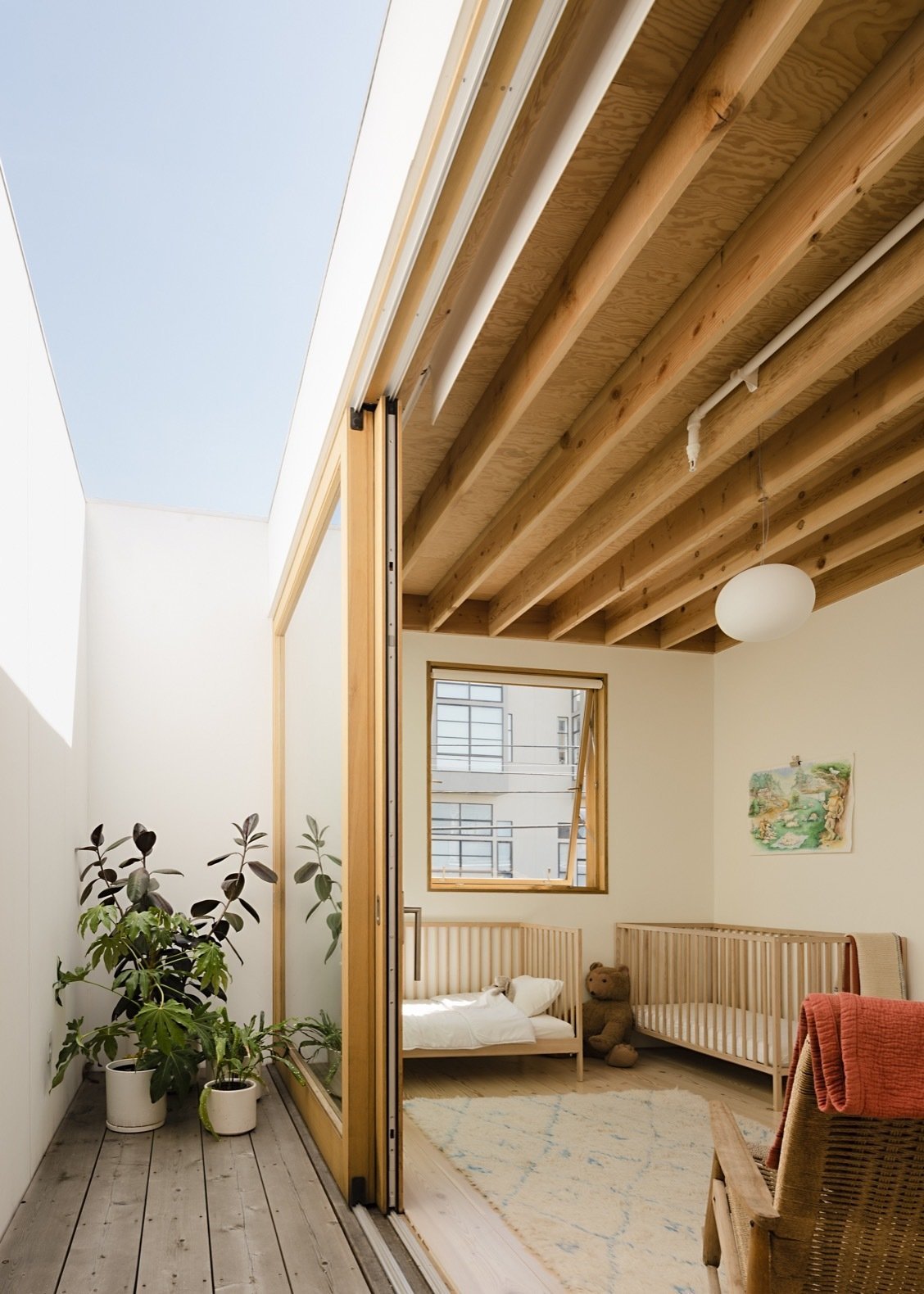 A light-well funnels light and fresh air into the nursery of this San Francisco home.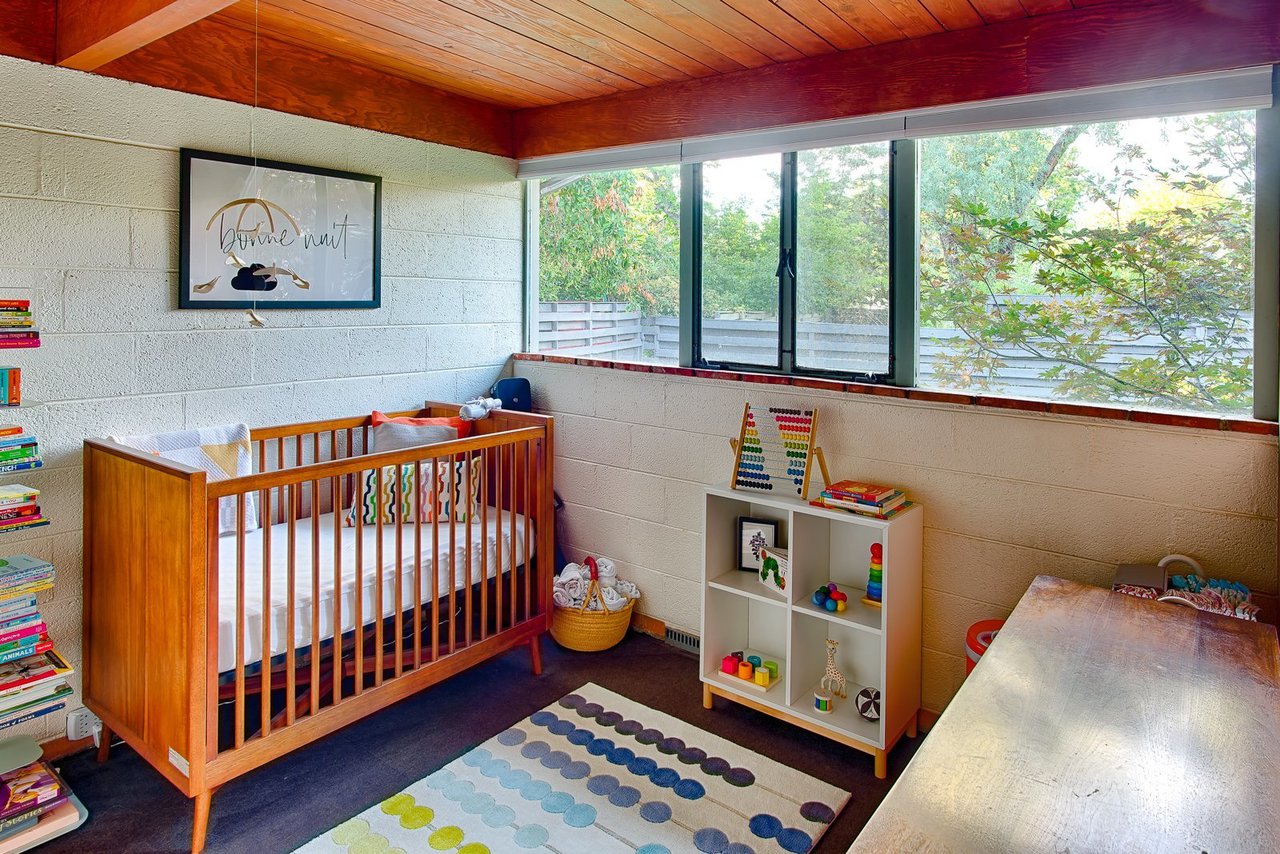 This teak crib mirrors the wood paneling of the ceiling in this nursery.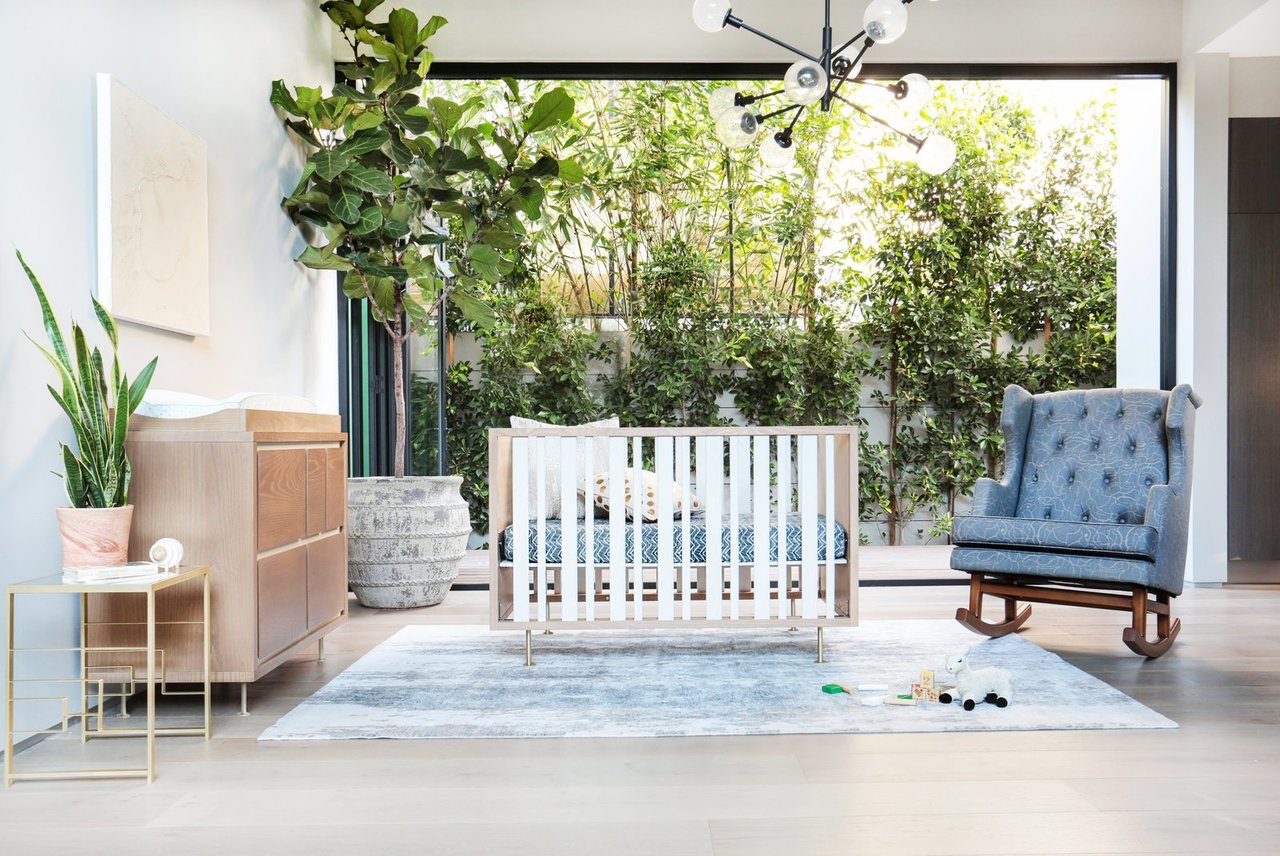 The Novella Crib by Nursery Works can be converted from crib to toddler bed to reading nook. And because it's made in the US from solid ash and brass plated legs, this piece will last through all stages of your child's life.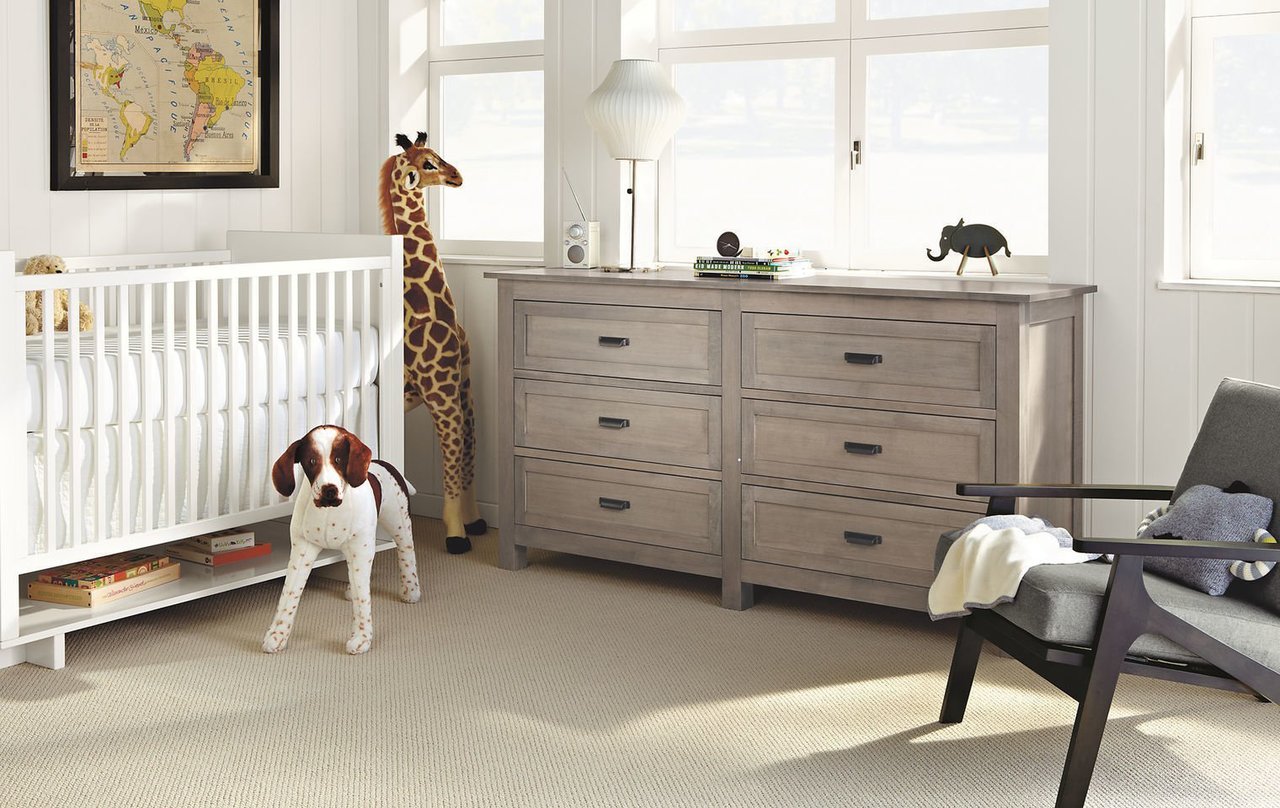 The Bennett bedroom furniture collection is based on a 19th-century French cabinet discovered in an antique shop.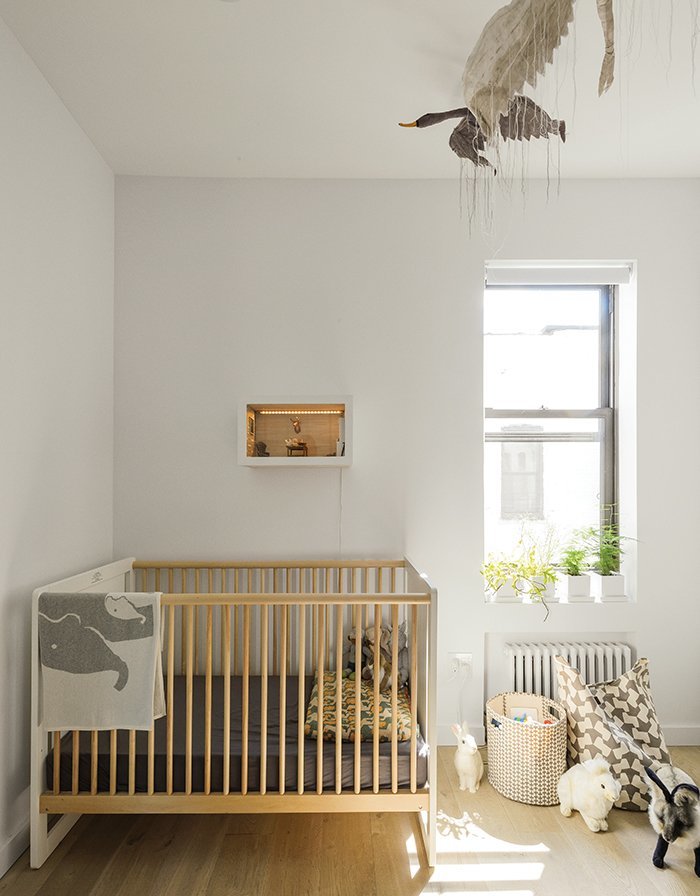 The family selected Oeuf's Robin crib for their little one's soon-to-be sibling. The bird mobile is by Tamar Mogendorff.




Teague plays in his Hiya crib from Spot on Square.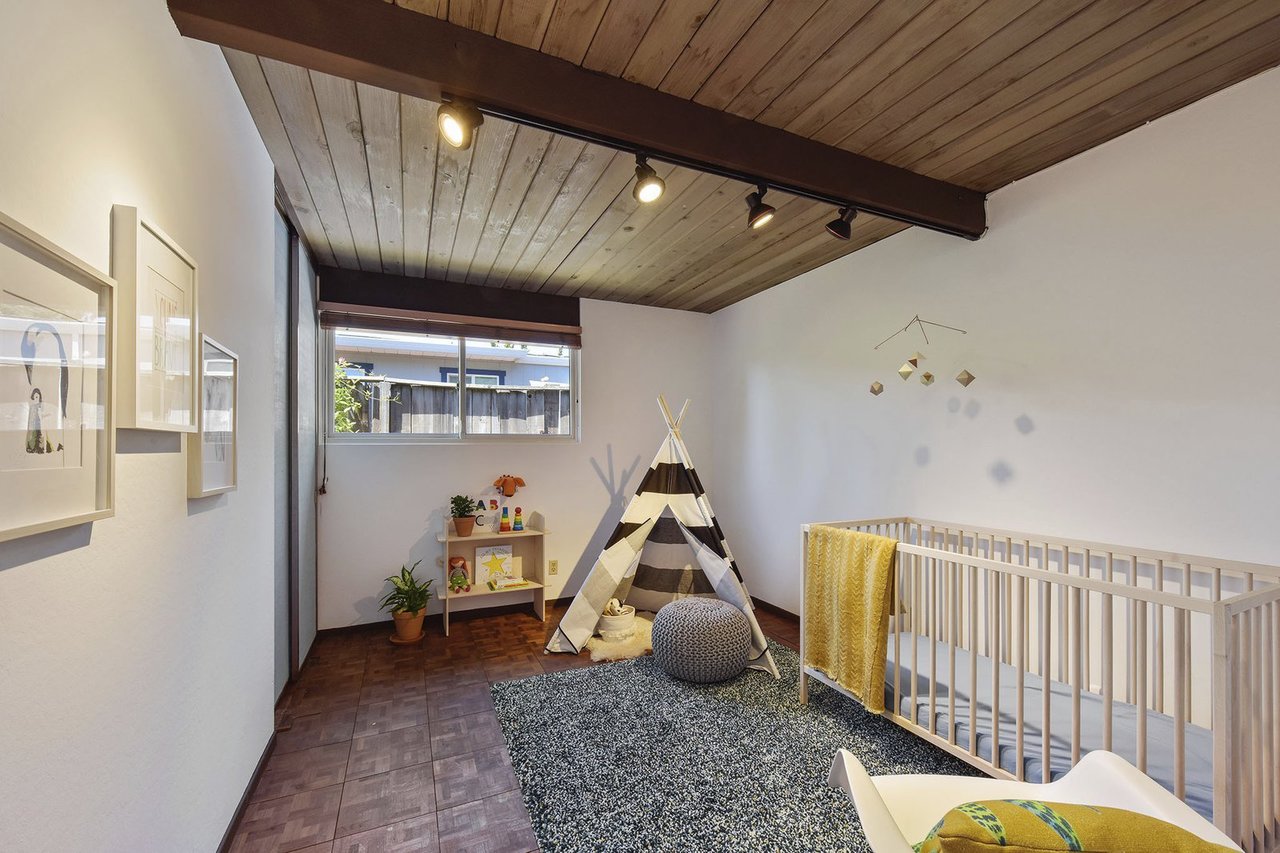 An immaculately restored Eichler home deserves a thoughtfully designed crib as well.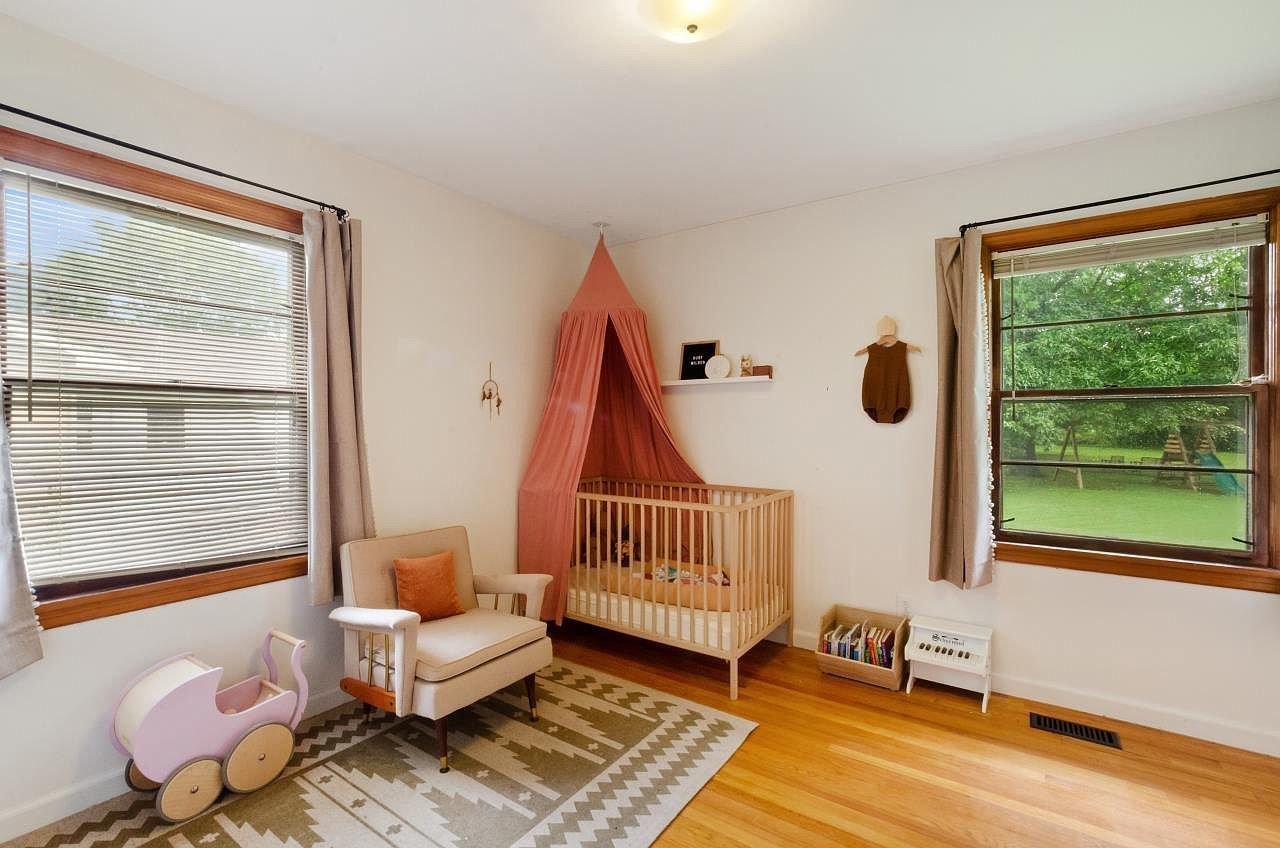 A draped canopy can add color and texture to an other-wise ordinary crib.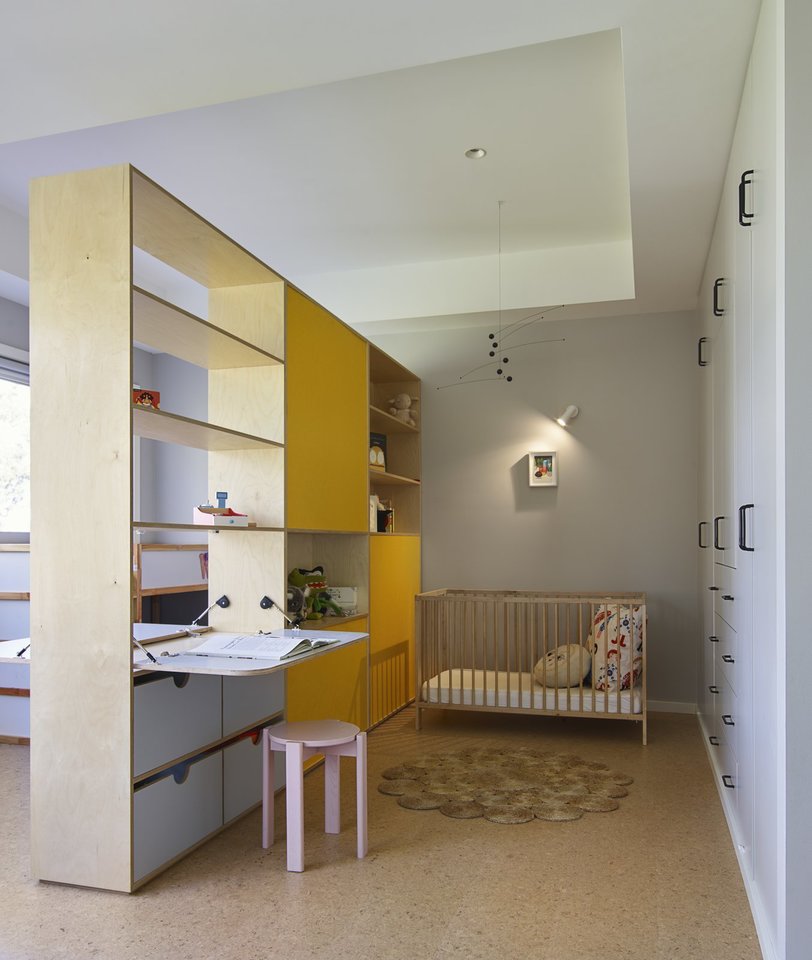 "One of the existing bedrooms was so big, it could easily become the bedroom for both children," said the firm. "A custom shelving unit became a screen, as well as a series of shelves, nooks, and desk spaces."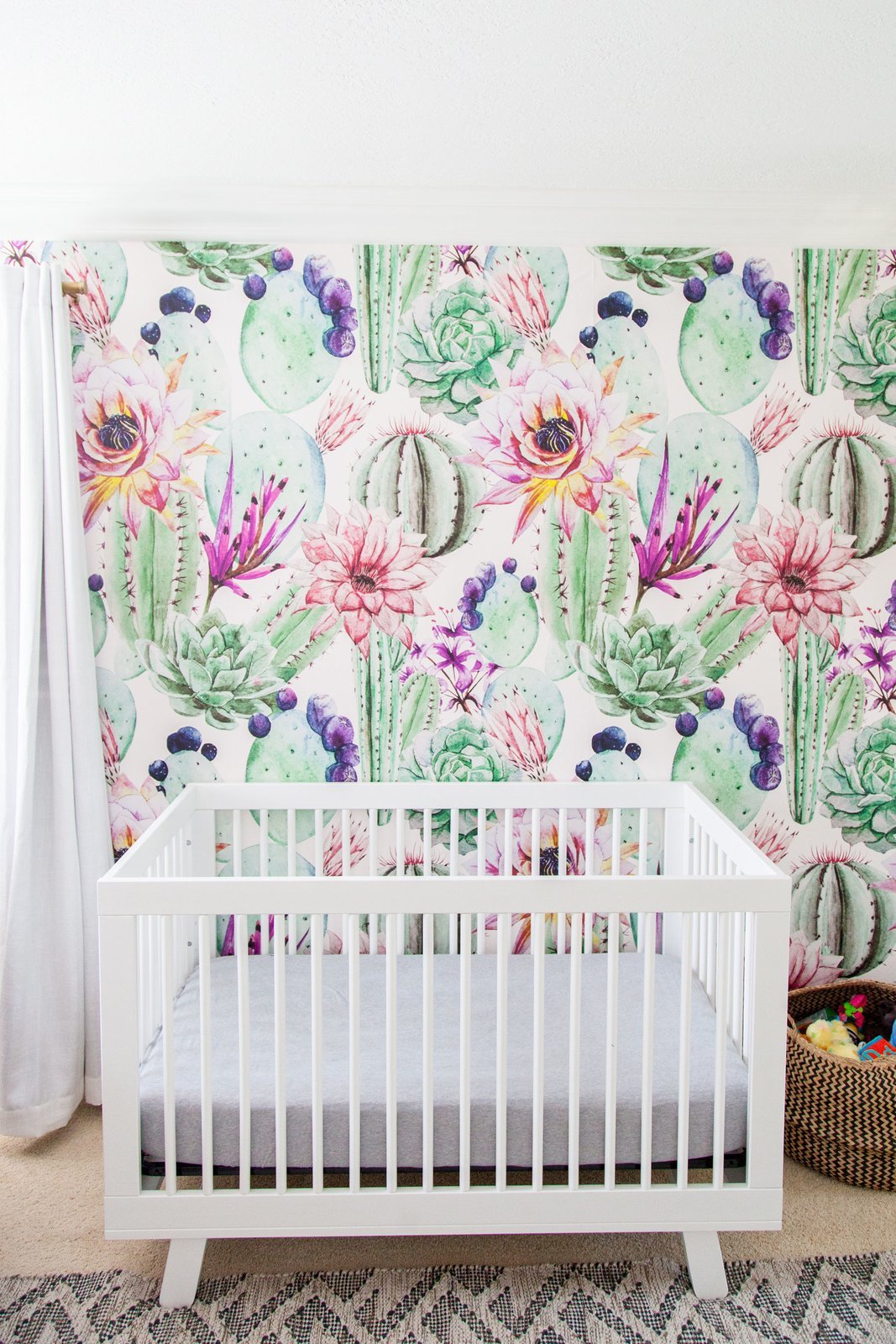 Whimsical wallpaper provides the perfect backdrop for this baby's bed.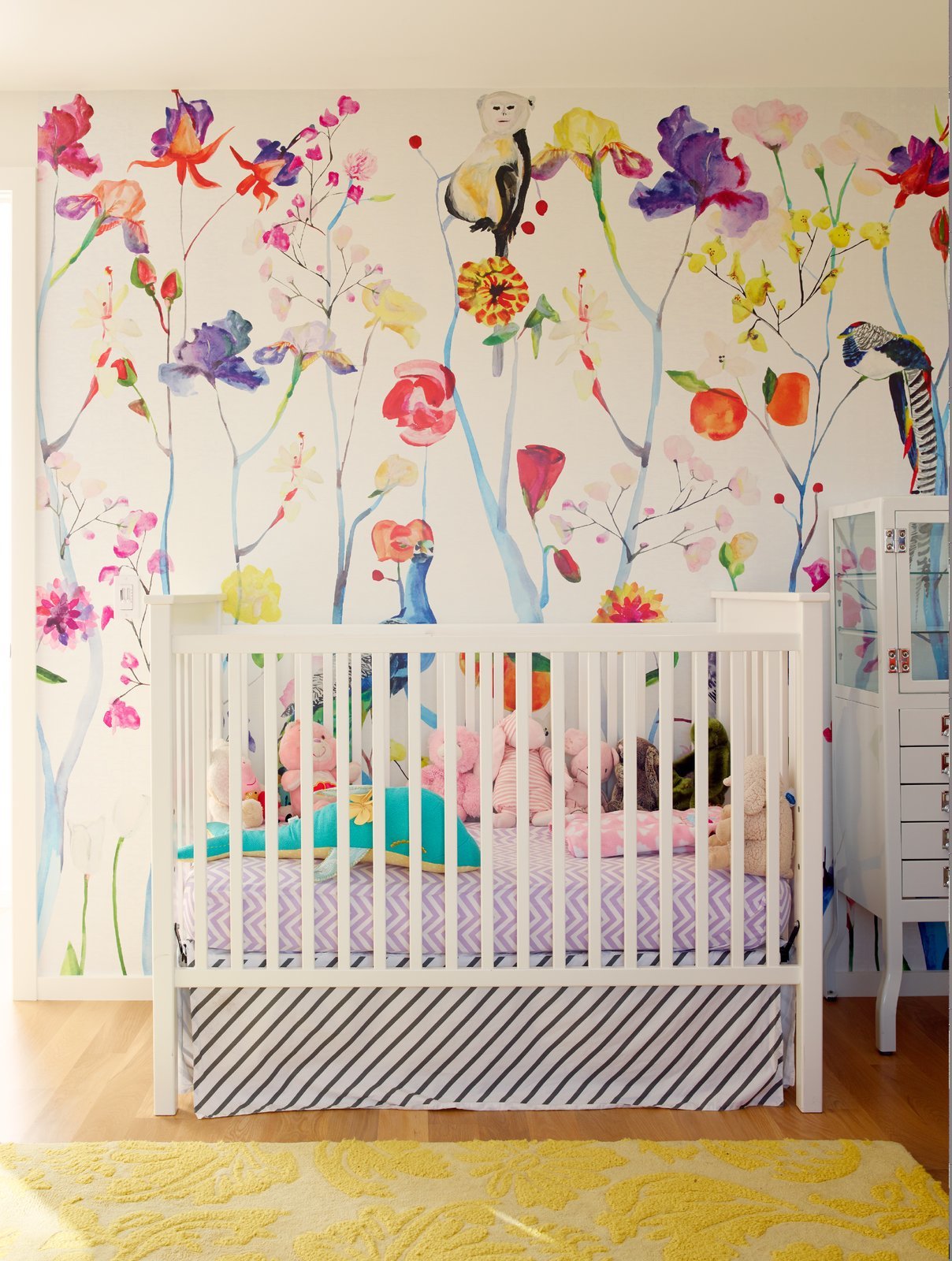 Bright colors, soft light, and simple features create a peaceful nursery space.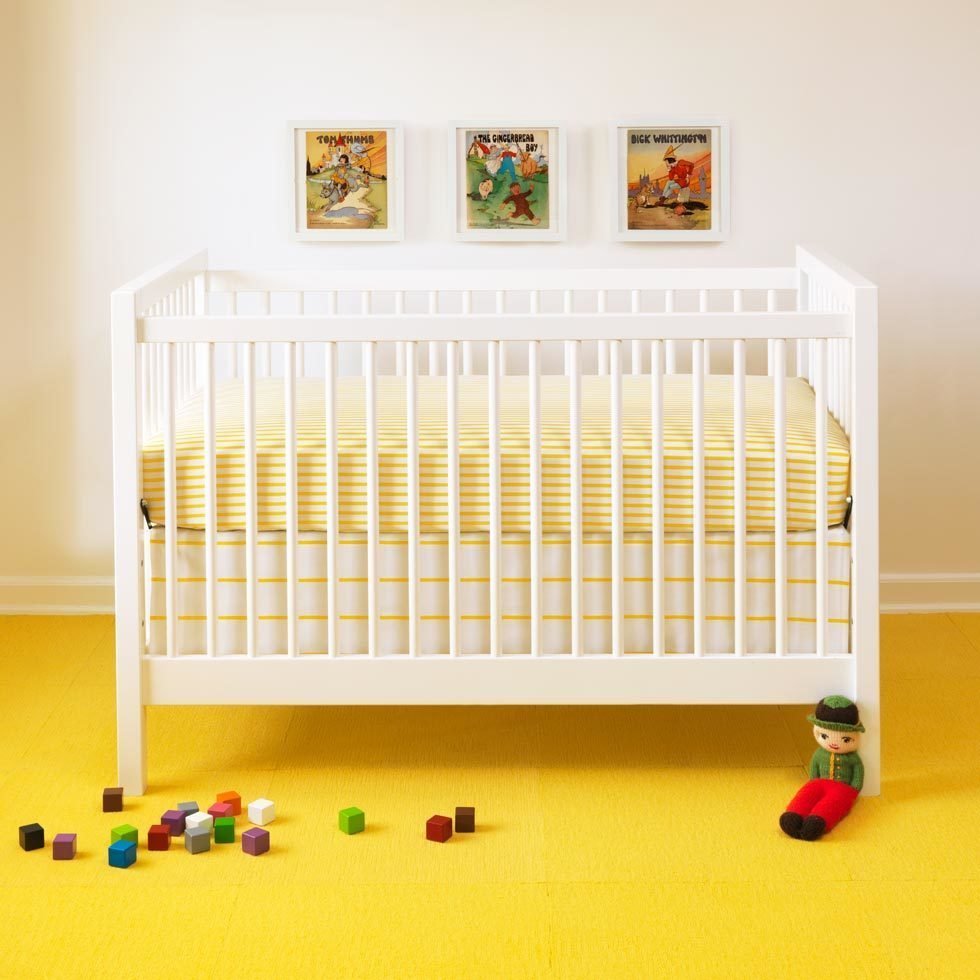 Unison is known for its gender-neutral bedding: Stripes and jaunty prints suitable for baby boys or girls are equally appealing to design-minded parents.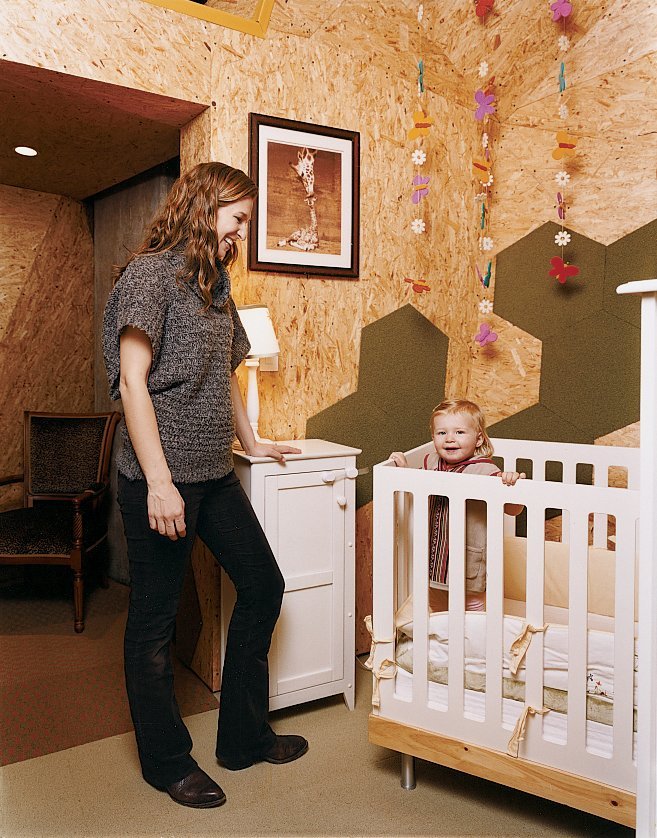 Young parents Ainsley Ryan and Chris Showalter created a freestanding OSB (oriented strand board) structure inside their Brooklyn, New York, apartment to house their daughter Tatum's room, as well as their own connecting master bedroom. The crib is by Oeuf.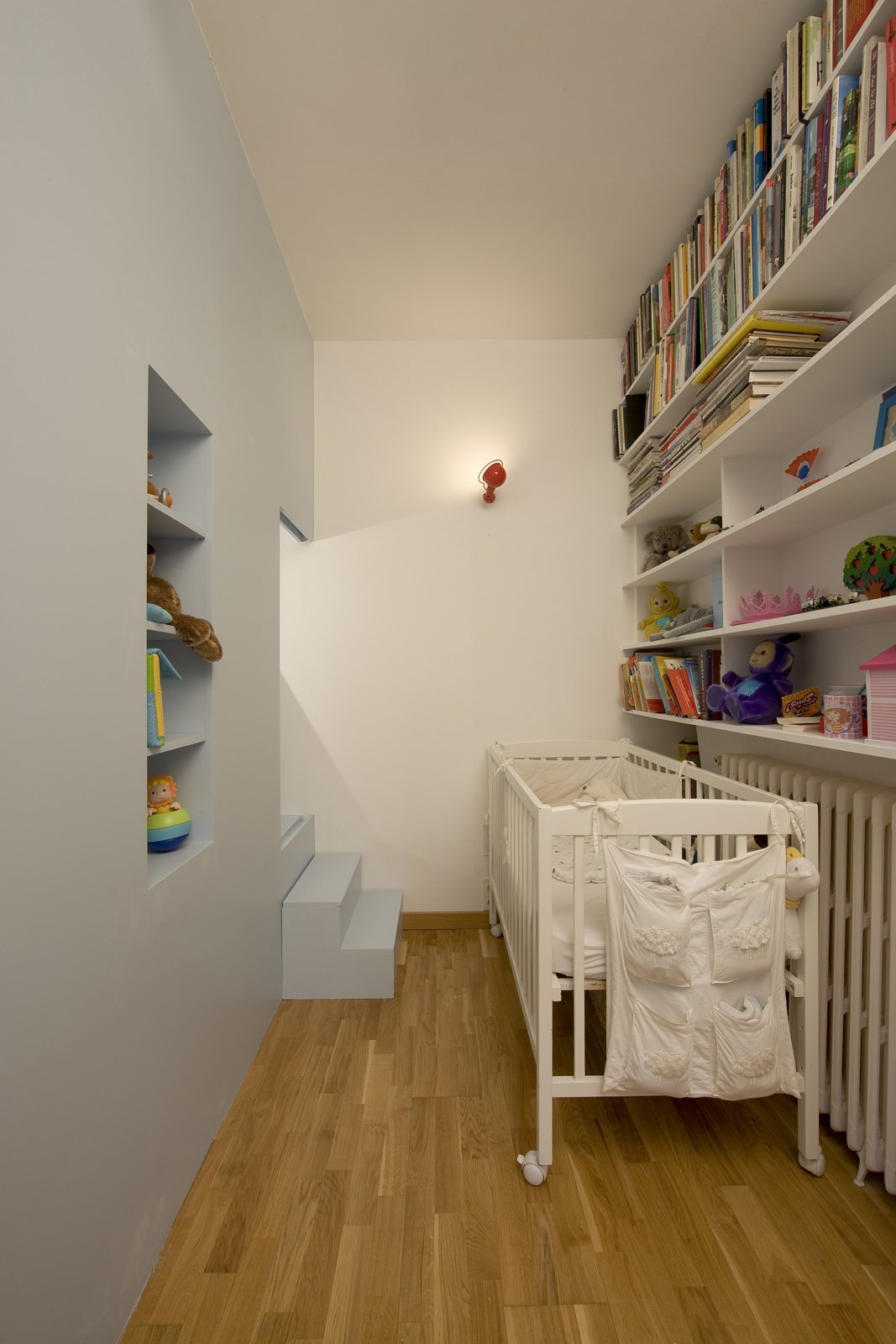 When baby Jean is older, he'll join older sister Eva in frolicking in and around the nooks and crannies of the partition. For now, however, he sleeps in this compact space with room for his crib, books, and toys. A small window with a sliding shutter placed next to Eva's pillow looks onto the crib, so she can watch over her brother at night.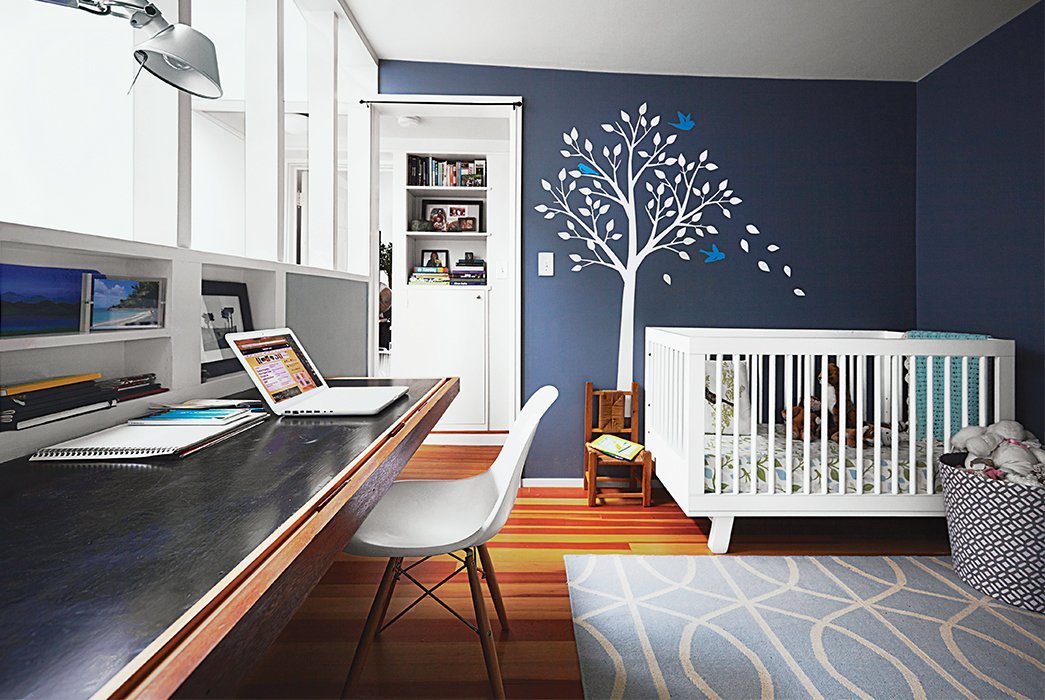 The office, which is also Lily's room, features a Babyletto crib and a Smileywalls wall decal applied atop Normandy paint from Benjamin Moore.