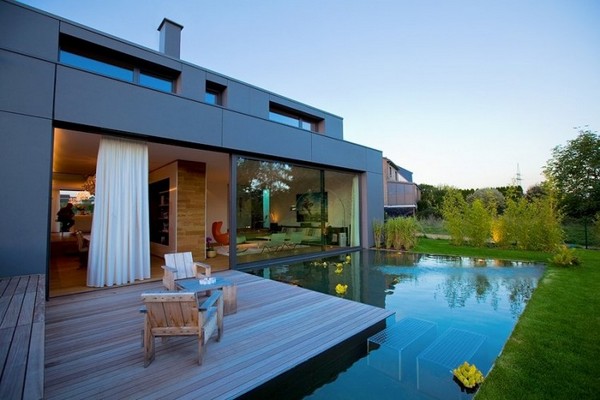 The house is flooded with these skylights that are beaming from underneath in the evening and consequently avoids the use of prominent luminaries.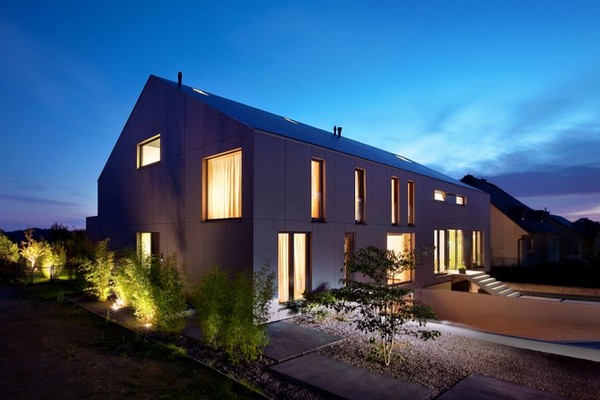 A large glass aperture (10x3m) characterizes the interest brought to the outside light and landscape and tries to remove the physical boundaries of the house.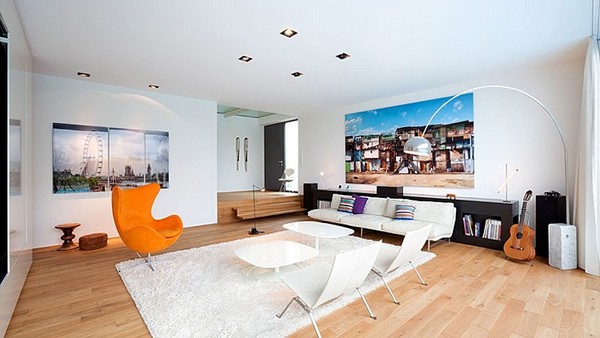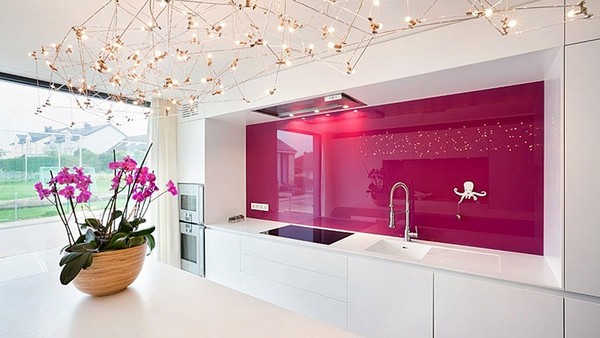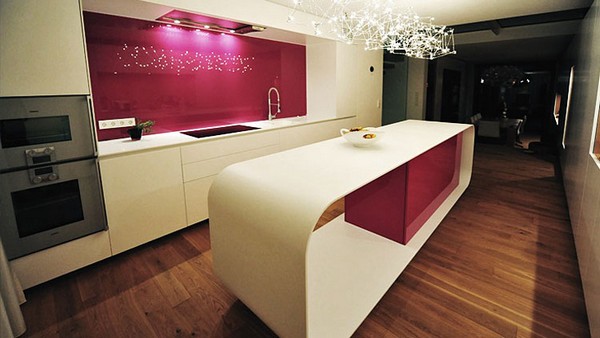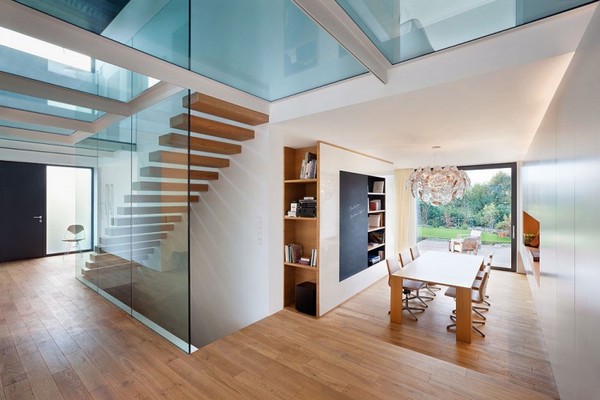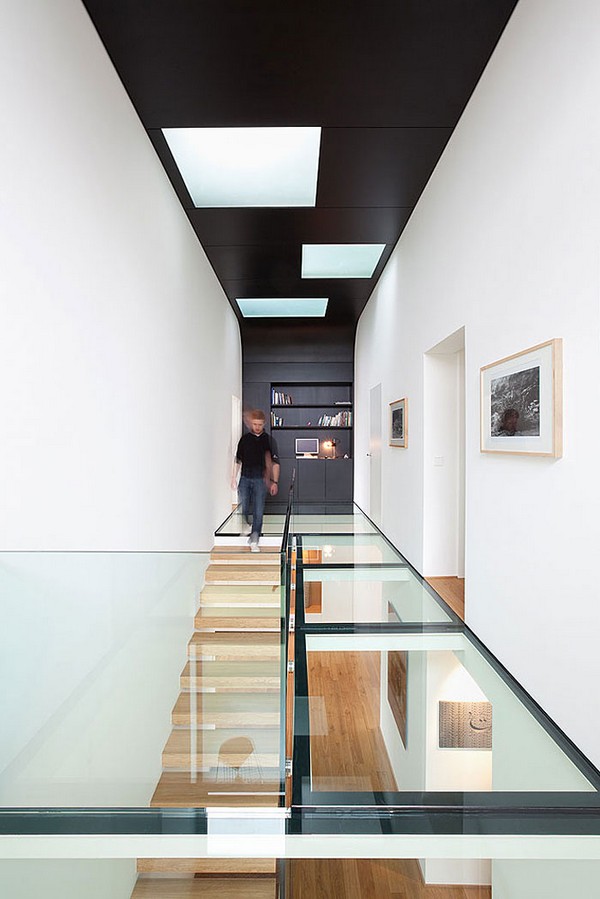 With a contemporary and minimalist design, floor to ceiling windows and access to a lovely green yard with pond, this place is captivating to say the least.