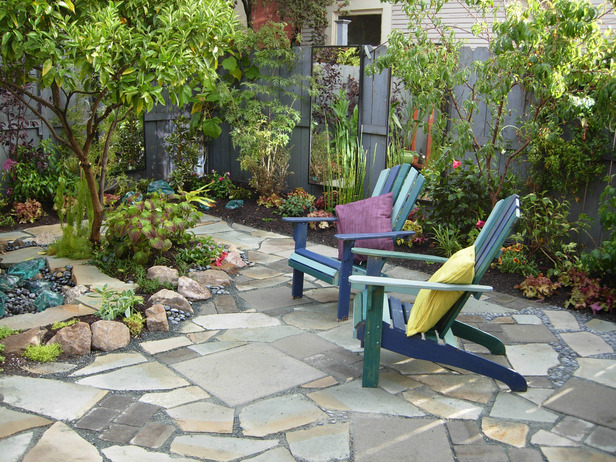 Colorful adirondack chairs and cushions complement the mosaic patio and colorful glass boulders.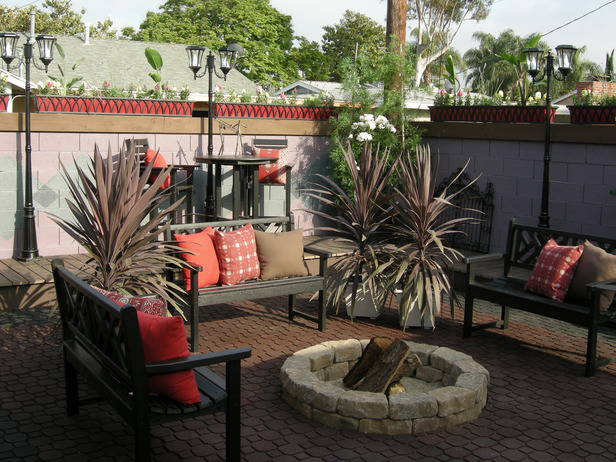 Diamond patterns of color on the block wall complement the colorful furniture and accessories.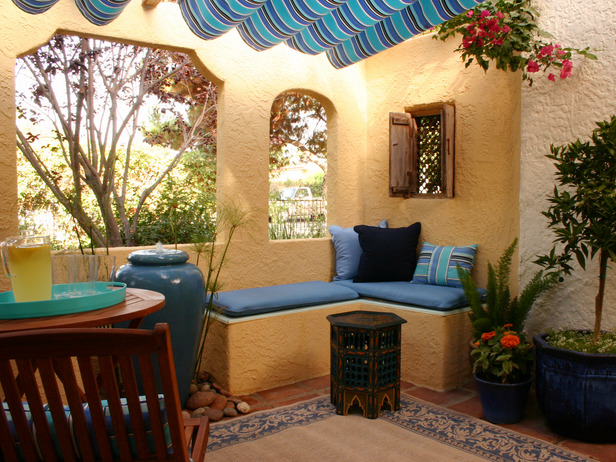 The porch on a Spanish bungalow gets a color upgrade with tones of turquoise and blue.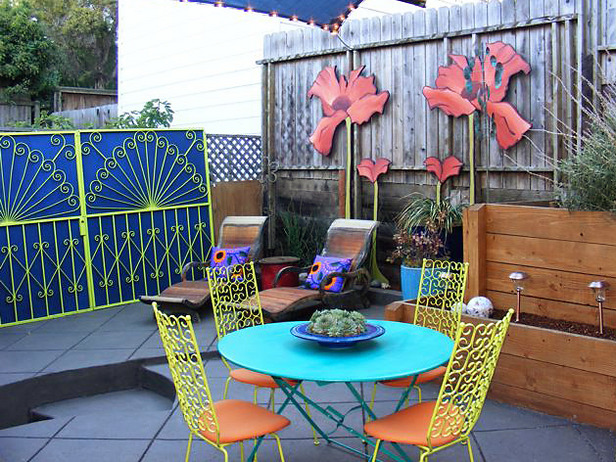 Paint, fabric and accessories bring jewel tones to a once-dull patio.
Color Splash
host David Bromstad combined elements of art nouveau, reinventing some flea market finds to create an eclectic outdoor oasis.