However, wallpaper is quite tricky and requires serious attention to detail when installing which is why most folks who even bother, leave it to the pros to make all the magic happen. But once you overlook the stigma of old fogie wallpaper, it does help to know what you're purchasing, the materials used to make it and to see it in context and not just as a small sample strip on a website. This is where wallpaper maker Omexco pulls it off. Their site showcases pictures of some beautiful contemporary style rooms with modern eclectic style wallpapers. These modern style wallpapers are well capable of making your walls the focus of any room.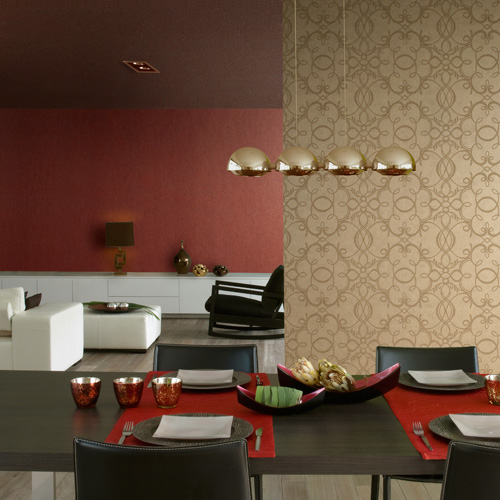 Having multiple colors and patterns of wallpaper in an open space creates opulence and a rich color scheme.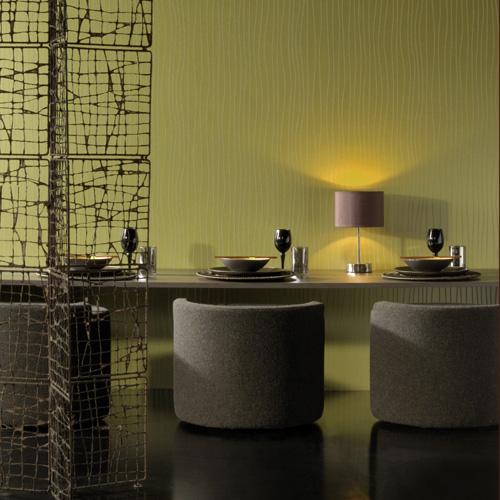 This avocado green wallpaper design gives the illusion of tall grass which visually extends the height of the ceiling.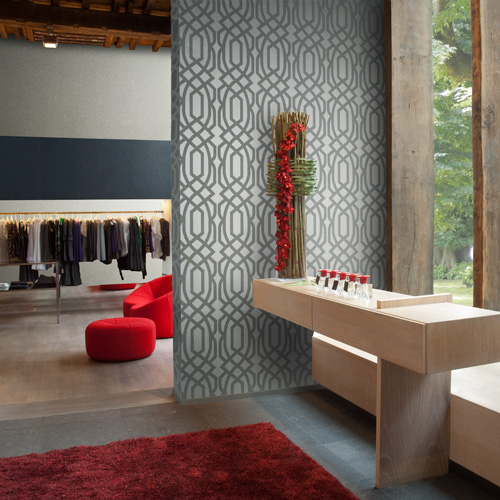 This two-toned gray wallpaper adds graphic interest to an otherwise hollow space.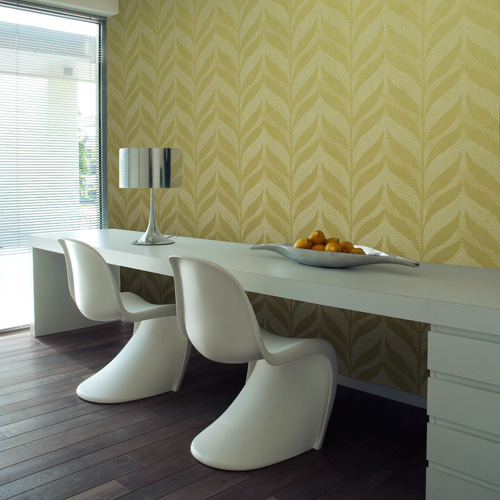 The same pattern in yellow seems to pale in comparison…
This red and gray paisley wallpaper is modern to the max and superbly compliments the decor!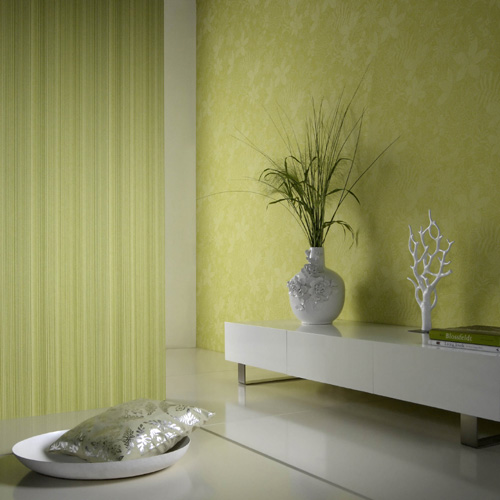 Yellow green tones and patterns compliment a modern white space gracefully.