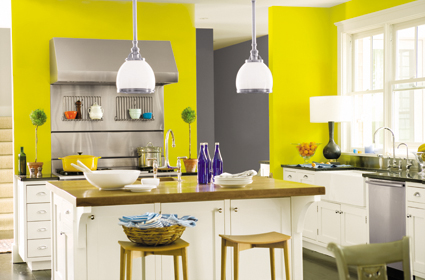 With transition on the horizon, color experts have identified a need for optimism as yellow emerges as a popular color choice in 2009.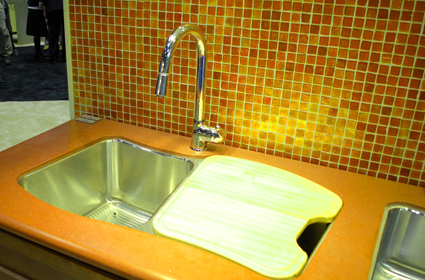 Yellow both comforts and invigorates, with popular shades ranging from a bright, greenish citron to the soothing, orange-toned mimosa found on this tile backsplash.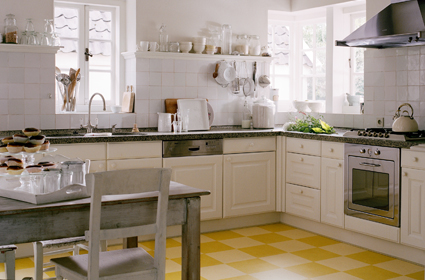 As a hue found in nature, yellow also signifies a vibrant continuation of environmental awareness in design. In shades dual shades of yellow, this Mamoleum flooring is made with natural materials like linseed oil, tree rosin and limestone.