The designs are cut freehand from recycled paper, then folded around a light source.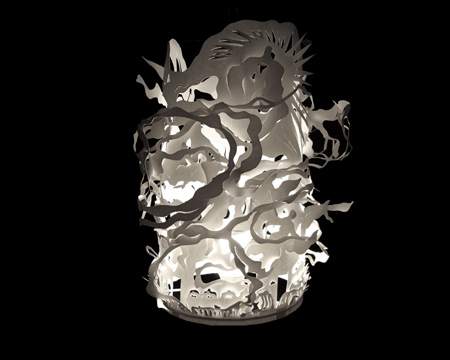 Three Cloud Lamp chandeliers by Yu Jordy Fu are on display as part of festival In From the Cold at the Southbank Centre in London. More information on Yu Jordy Fu's blog.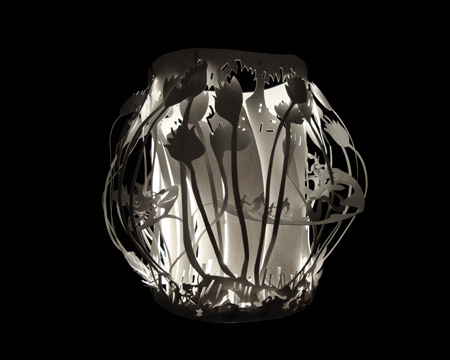 The Cloud Lamps are available to buy from the designer's website.