Designed by award-winning architecture firm A6A, Pine Flat is perched on the fourth floor of a 19th-century building in Bordeaux, France. A thoughtful 2018 revamp dressed the 527-square-foot apartment in pine and introduced a series of platforms, partitions, doors, and storage spaces to maximize its tight quarters.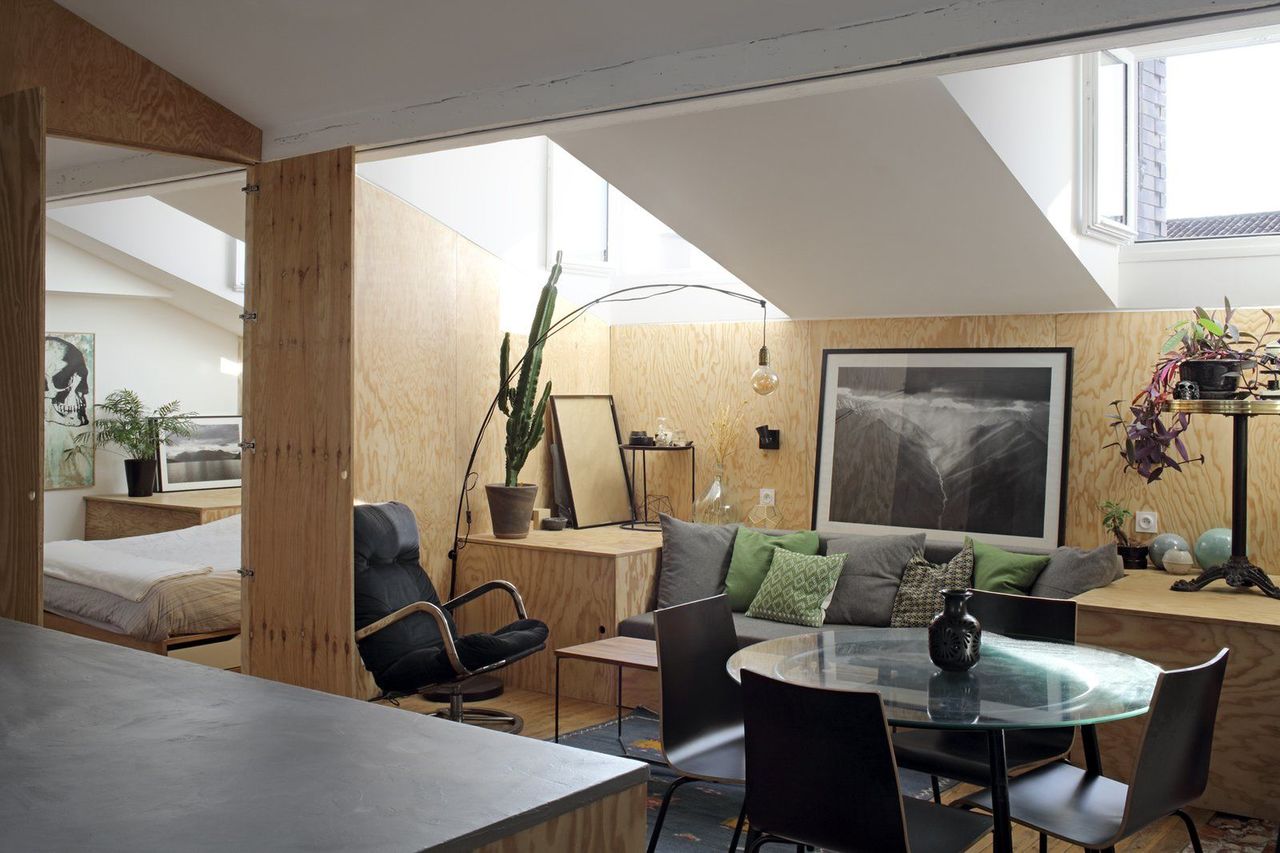 Pine plywood complements the home's bright white walls and beams, while the heightened ceilings and multiple windows make the space feel larger than its 527 square feet.

The lightness of the wood contrasts with the crisp white color of the beams, walls, and ceilings, and the muted gray of the central kitchen island. The apartment is situated under the building's eaves, and the ceiling height adds a spacious and warm dimension to the living room.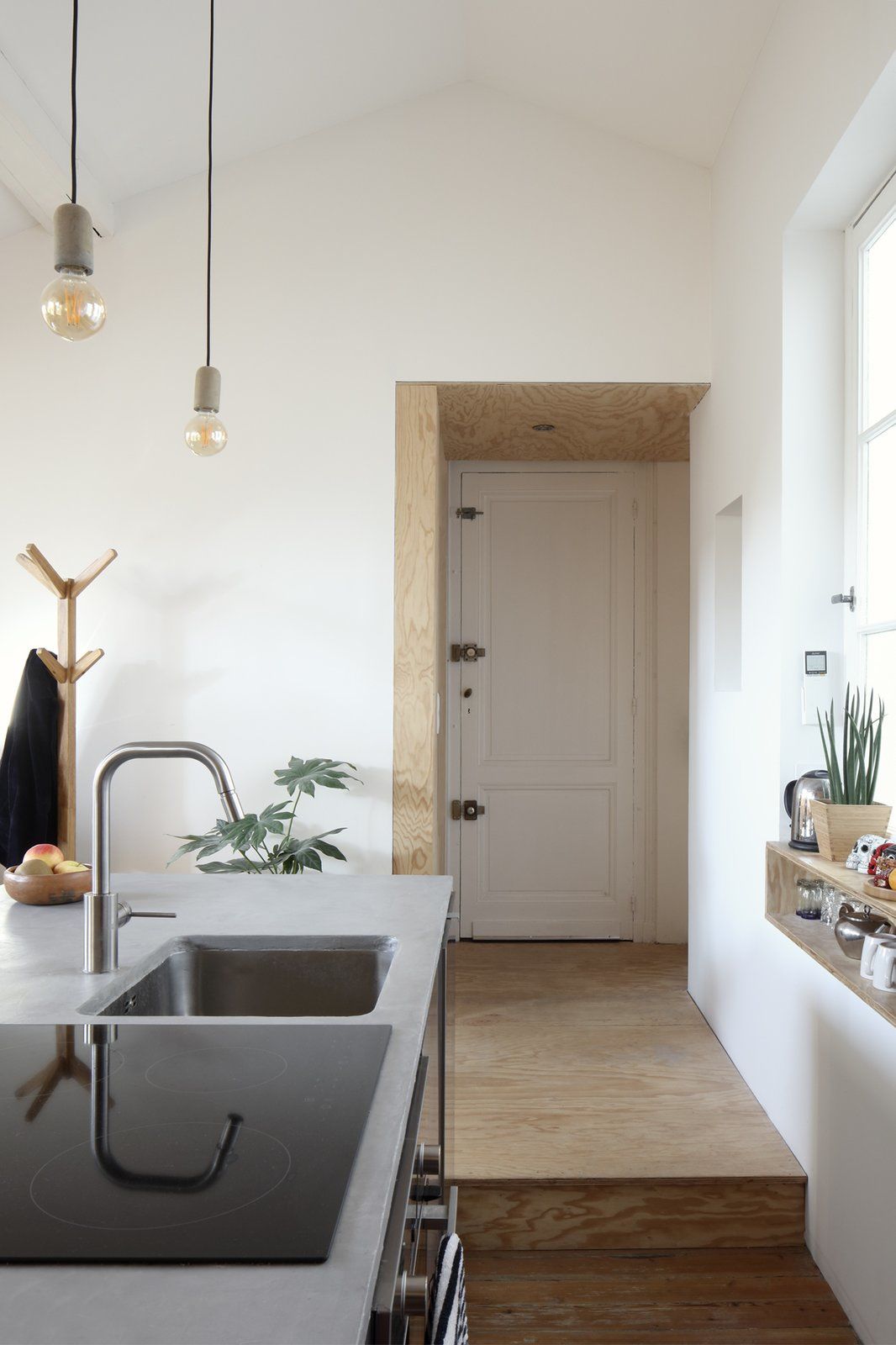 Stainless steel doors at the front and back of the kitchen island provide space for storing dishes, utensils, and groceries.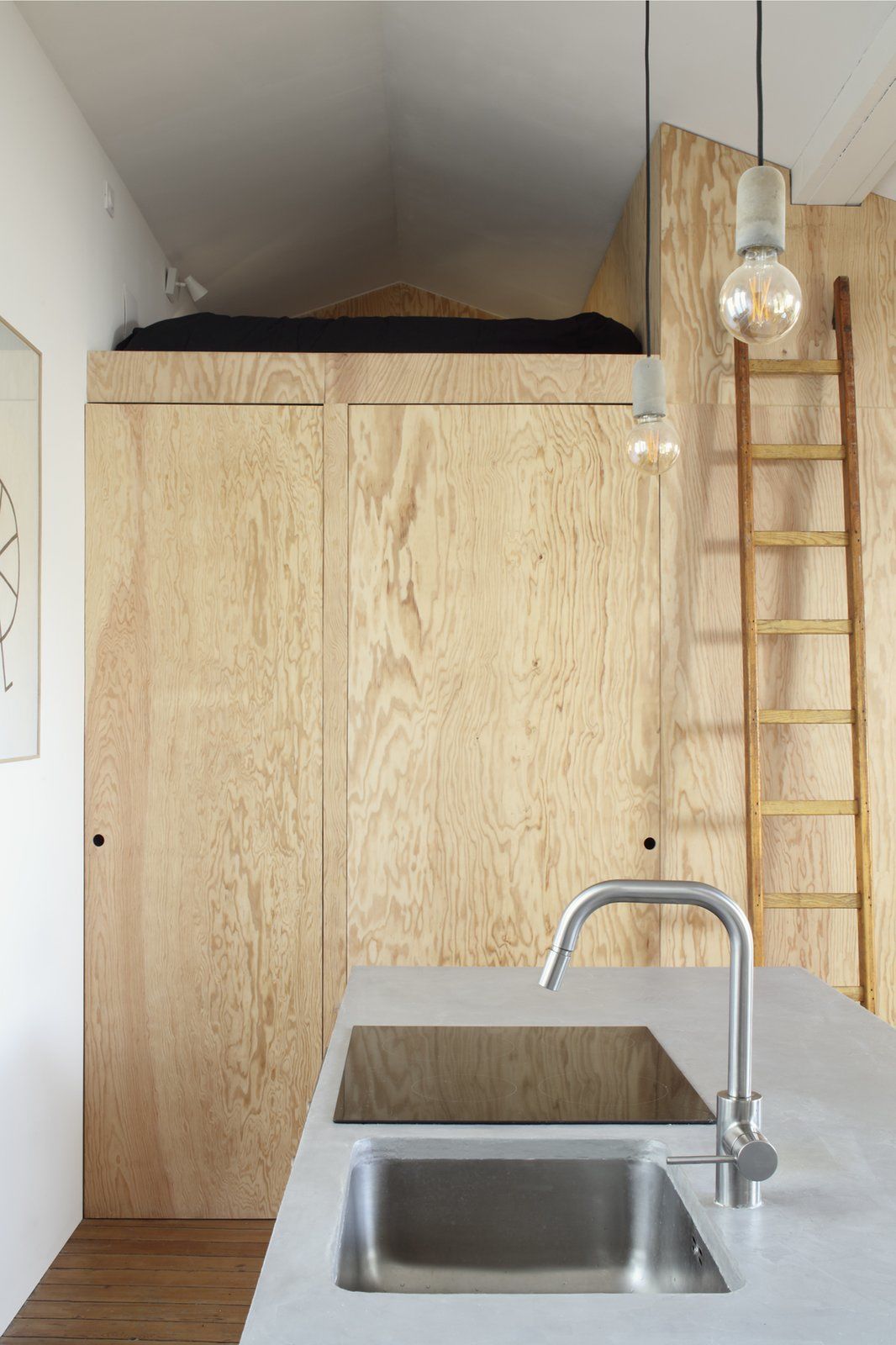 A sturdy ladder rests gently on the wooden storage wall next to the kitchen, offering access to a small sleeping alcove with a bed for two people.

On the west side, the large, slanted windows invite natural light and fresh air to pour inside. This area features two openwork doors-one leads to additional refrigerated storage, while the other opens to a small yet functional bathroom.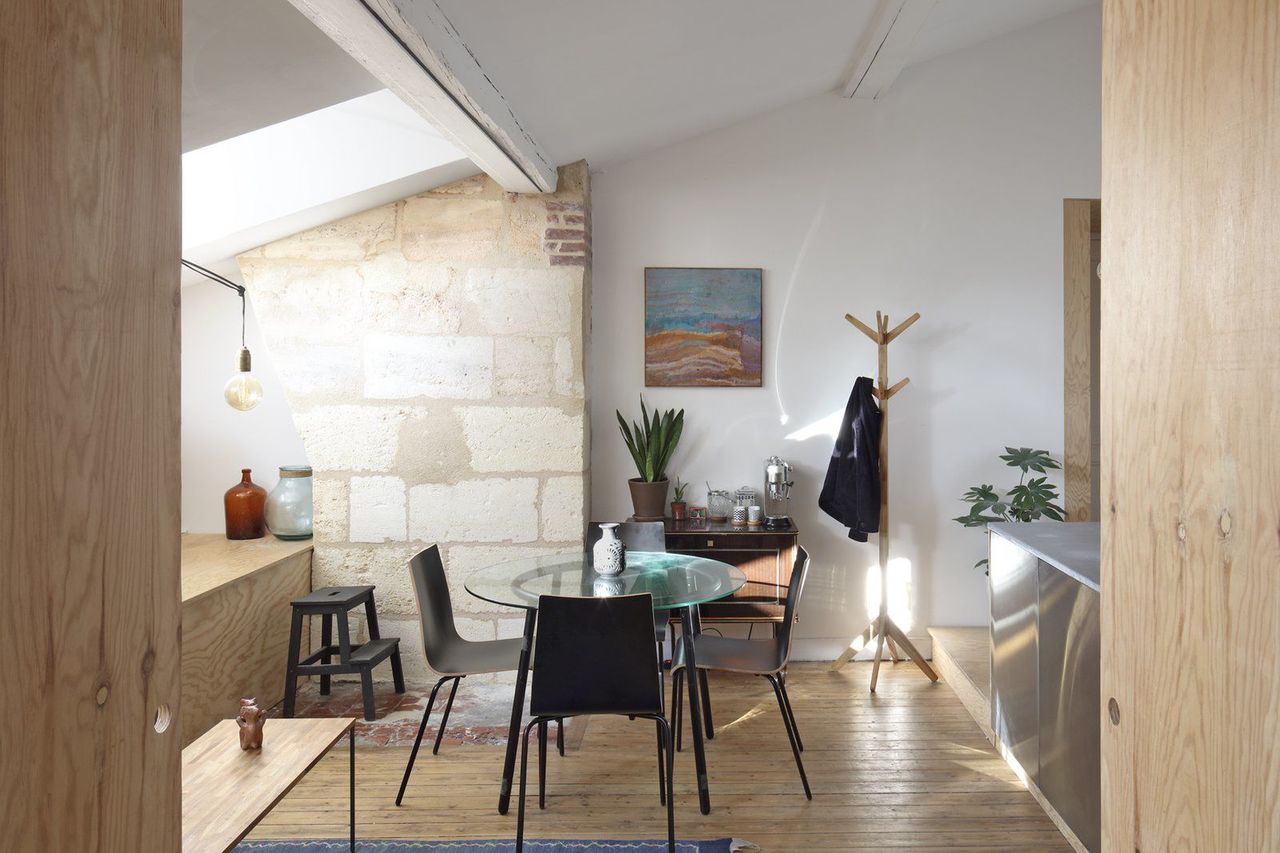 Exposed brick and stone near the dining area pay homage to the building's remarkable history.

Despite the apartment's small size, the space frames mighty big views-all of which tells fascinating architectural stories. For instance, the bell tower of the 17th-century Église Saint Paul church can be seen from the home, along with the roof of the Palais des Sport, a recently renovated glass and concrete work from the Brutalist movement of the 1960s.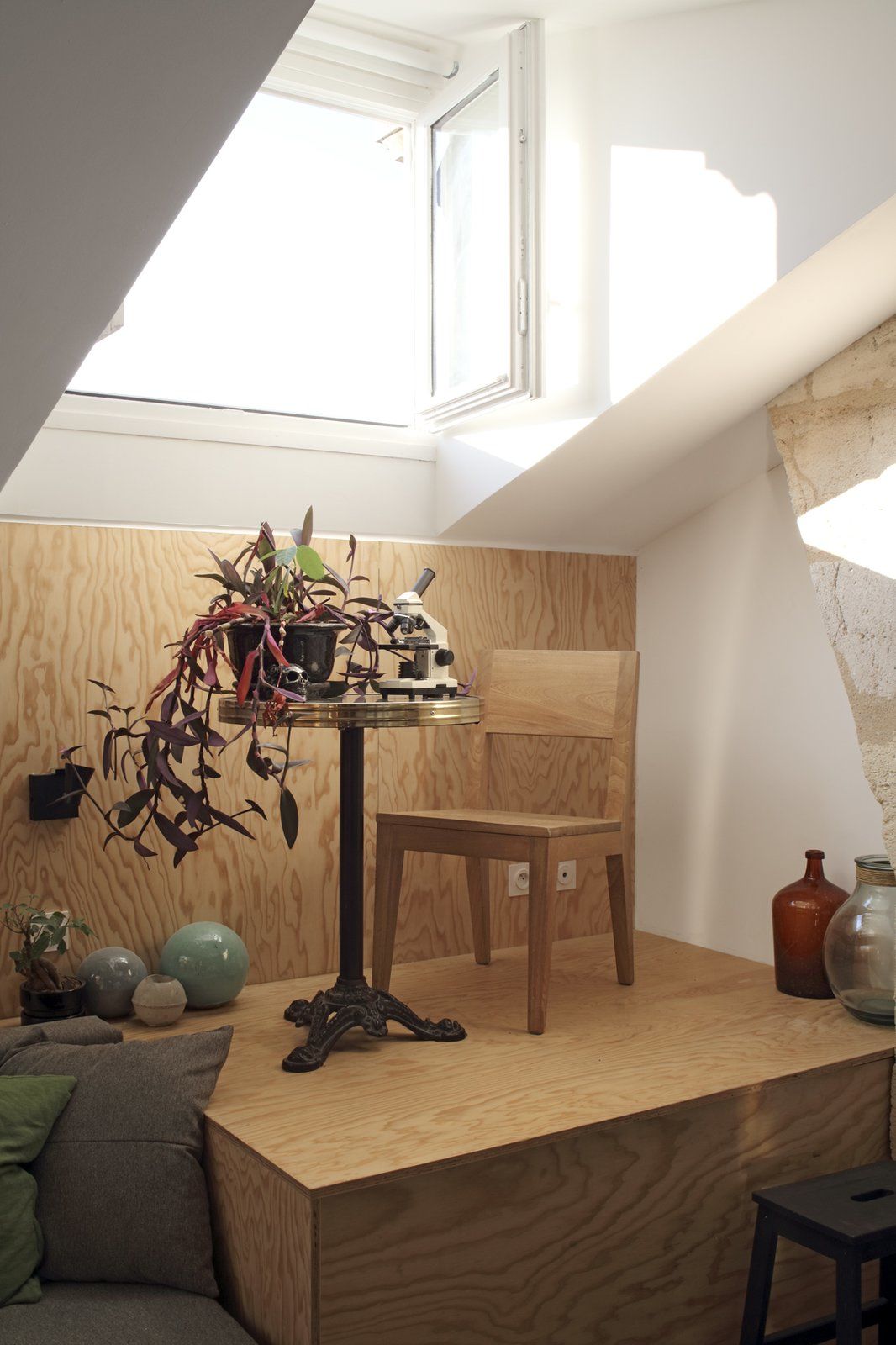 In addition to adding playful storage, the platforms also support plants and decor.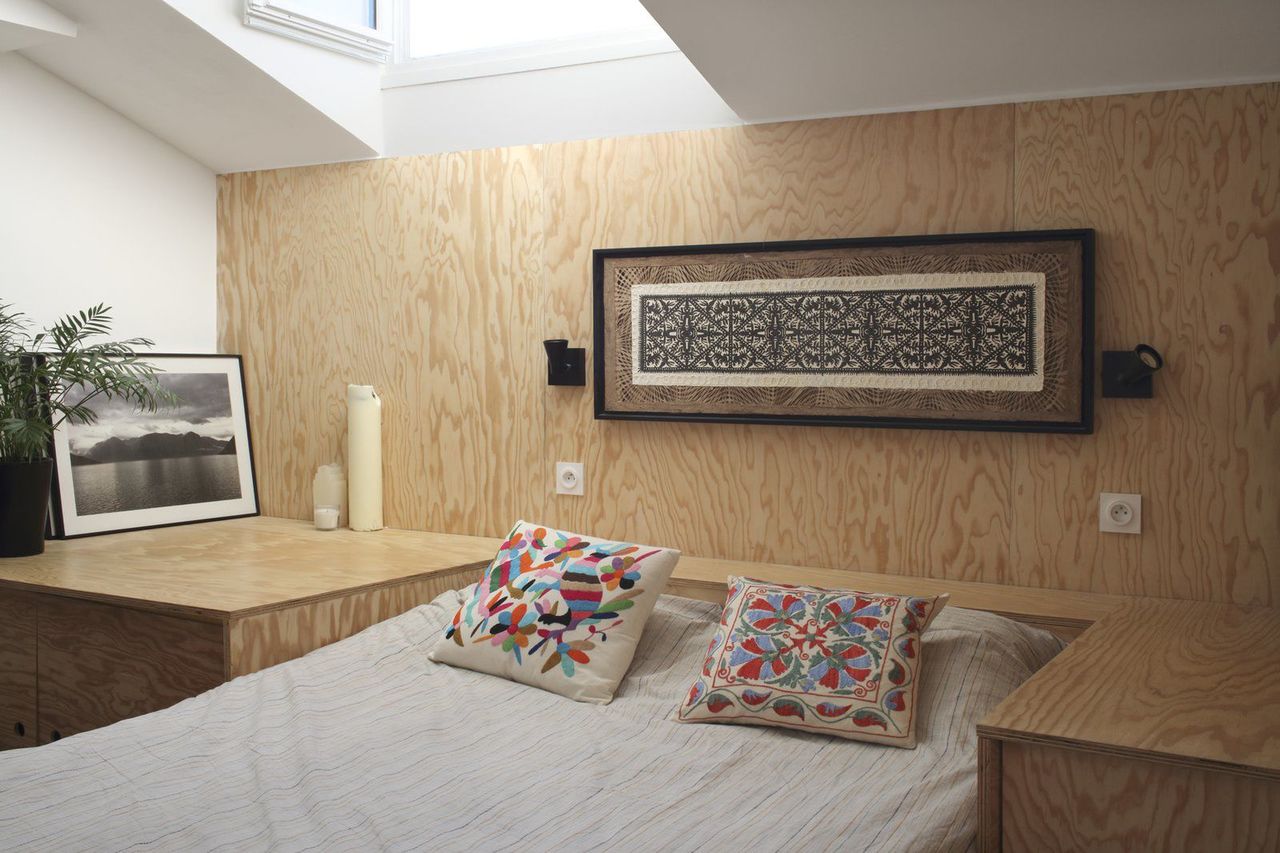 A small window illuminates the simple bedroom located next to the living area.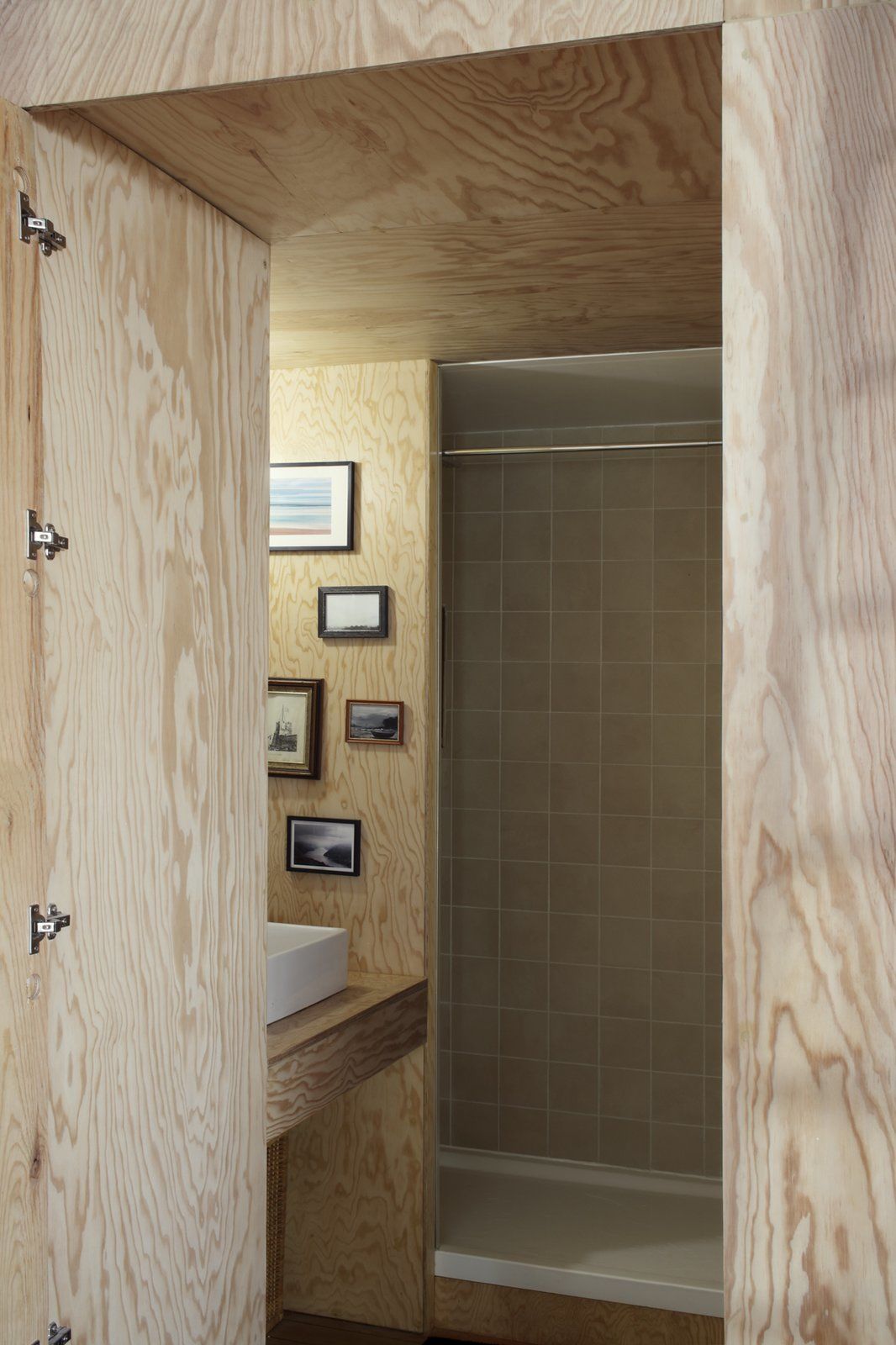 The bathroom is fitted with pine plywood and minimally decorated with framed photographs.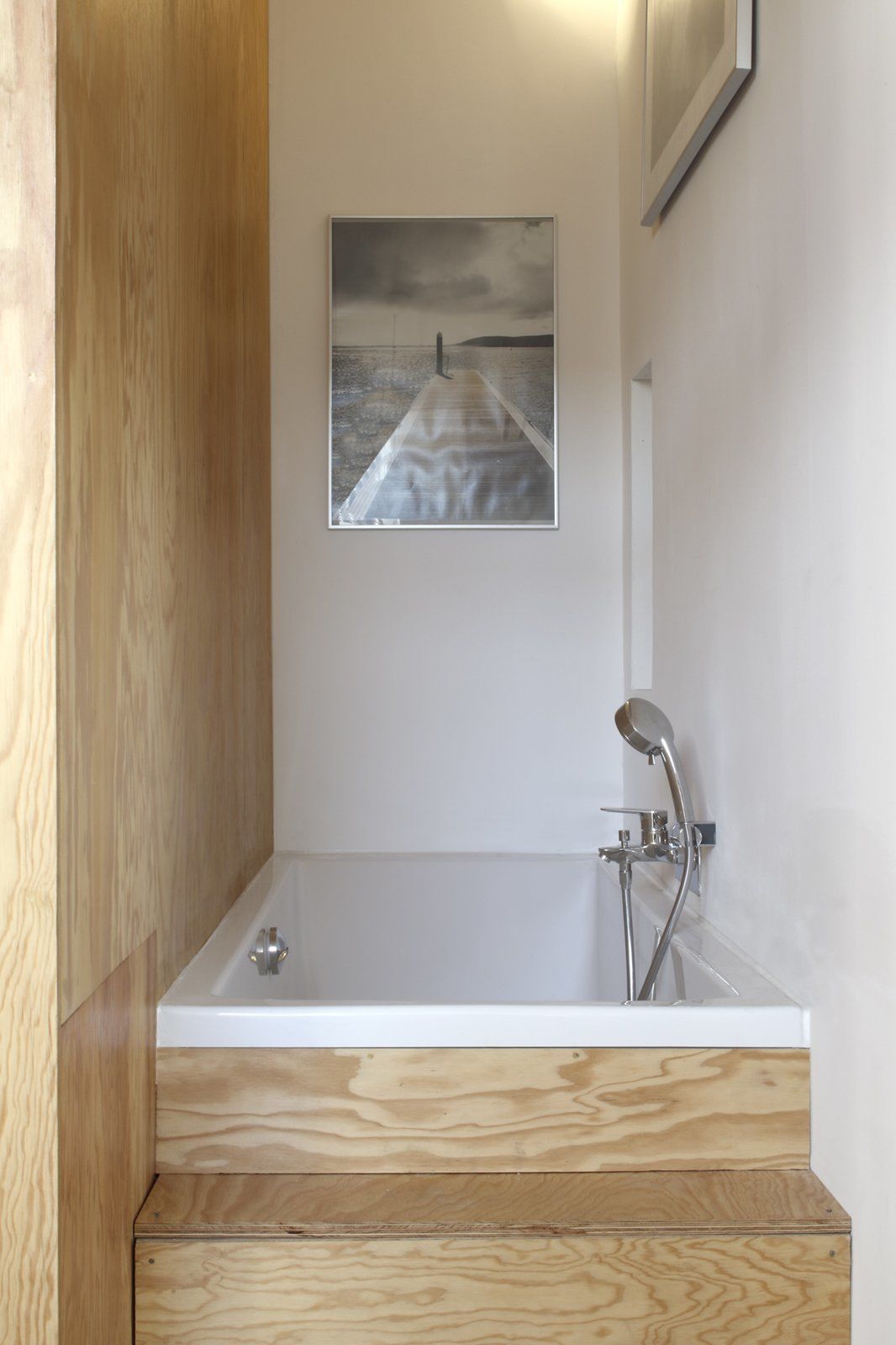 Up two wooden steps is a bathtub with views of the nearby steeple.