Decorating your Christmas tree each year brings many joys along with it-tradition, nostalgia, holiday cheer-but sometimes, year after year, it can start to feel a little drab. (How many times can Grandma retell that story about her favorite ornament?) So while Christmas isn't complete without a picture-perfect pine, you can still shake things up and go bold with your decor. Sure, you may accumulate new ornaments, replace the falling-apart tinsel, or swap out your string lights, but often a major switch-up is just the ticket. And starting with a themed Christmas tree is always the best way to spark the creativity you'll need to decorate the rest of your living room-also consider that a themed tree can help to unify your overall design vision. From statement-making gold to sleek Scandinavian, there are plenty of ideas to choose from, regardless of your style.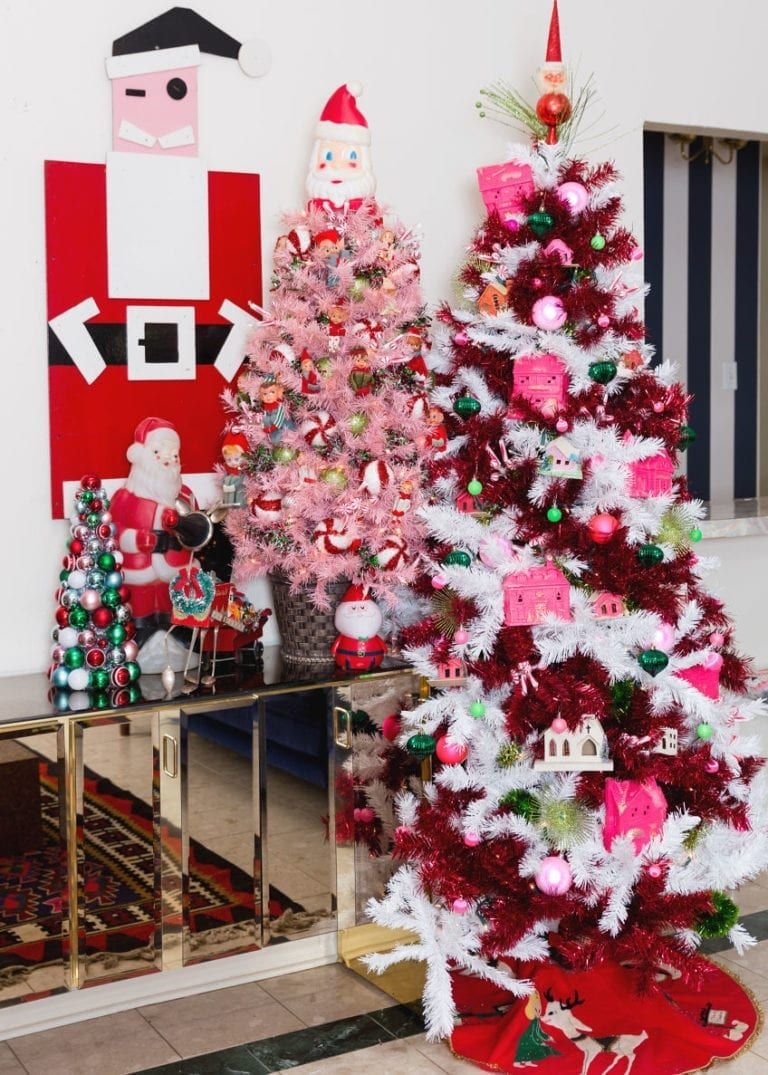 The Candy Cane Tree

If there's one thing we can all agree on, it's that candy canes are the candy of Christmas-so why not bring that theme to your tree, like Jennifer Perkins did here? The pink, red, and white color scheme goes perfectly with green and will definitely liven up your living room.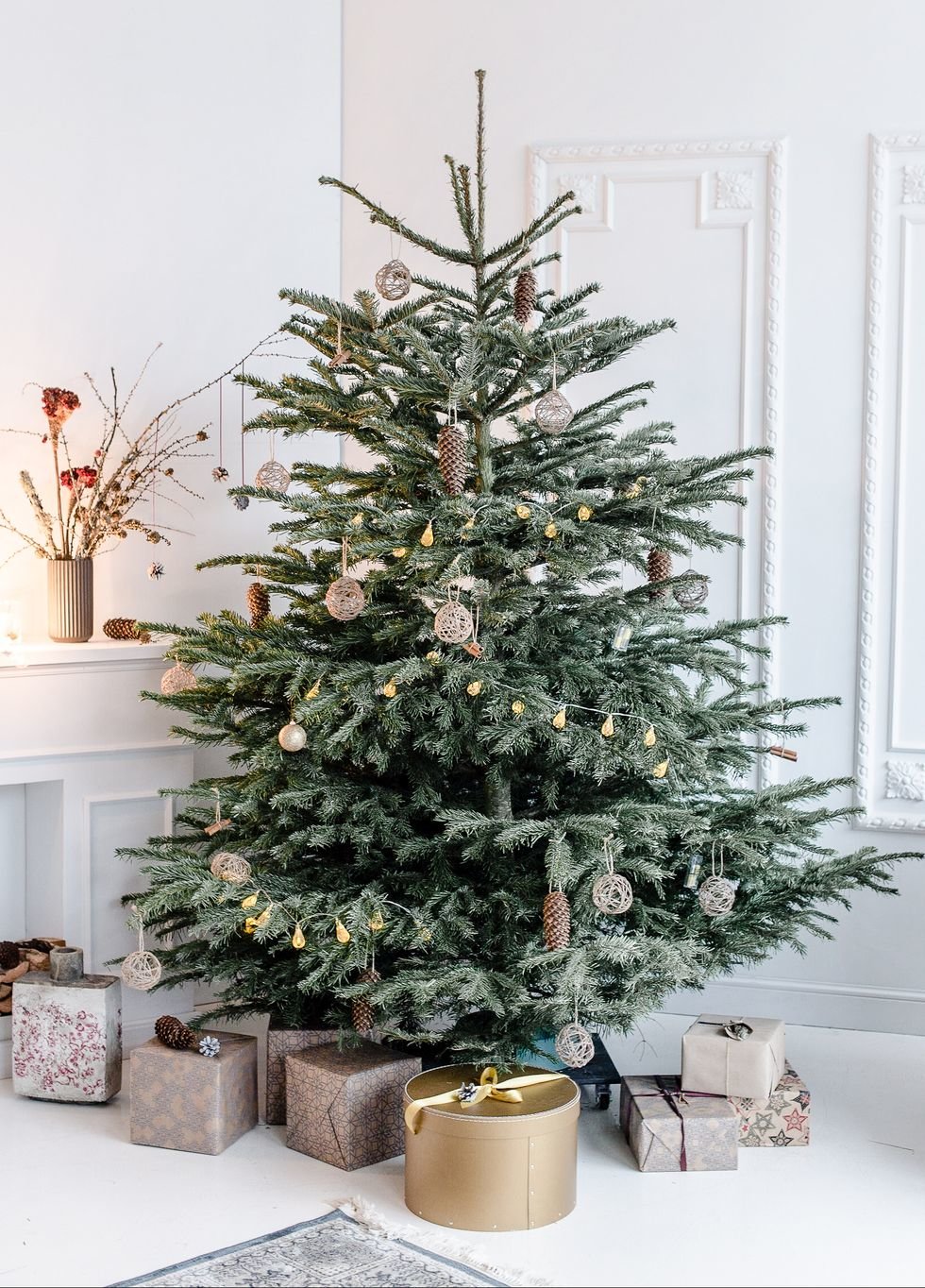 The Organic Minimalist Tree

You don't always have to cover your entire tree in ornaments and decorations. For a clean, minimal look, adorn your tree sparsely, using pine cones and other ornaments in a similar color family.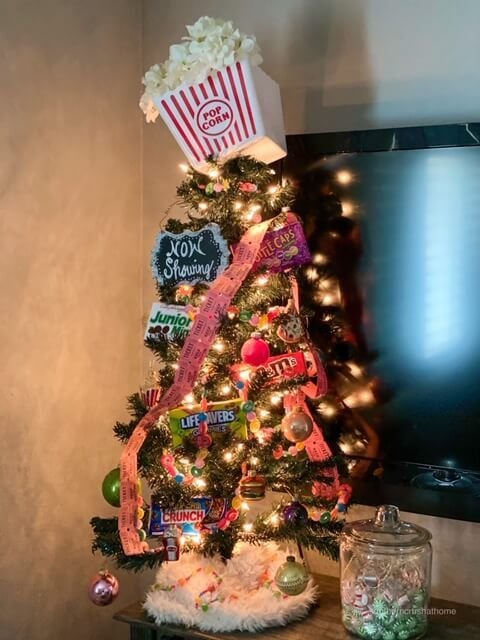 The Tree for Movie Buffs

If you or the film lover in your life want to capture that movie-theater vibe in your own home, then Melanie of Southern Crush at Home has come up with the perfect tree for you. Bonus: That ingenious DIY popcorn topper is actually made of white hydrangeas!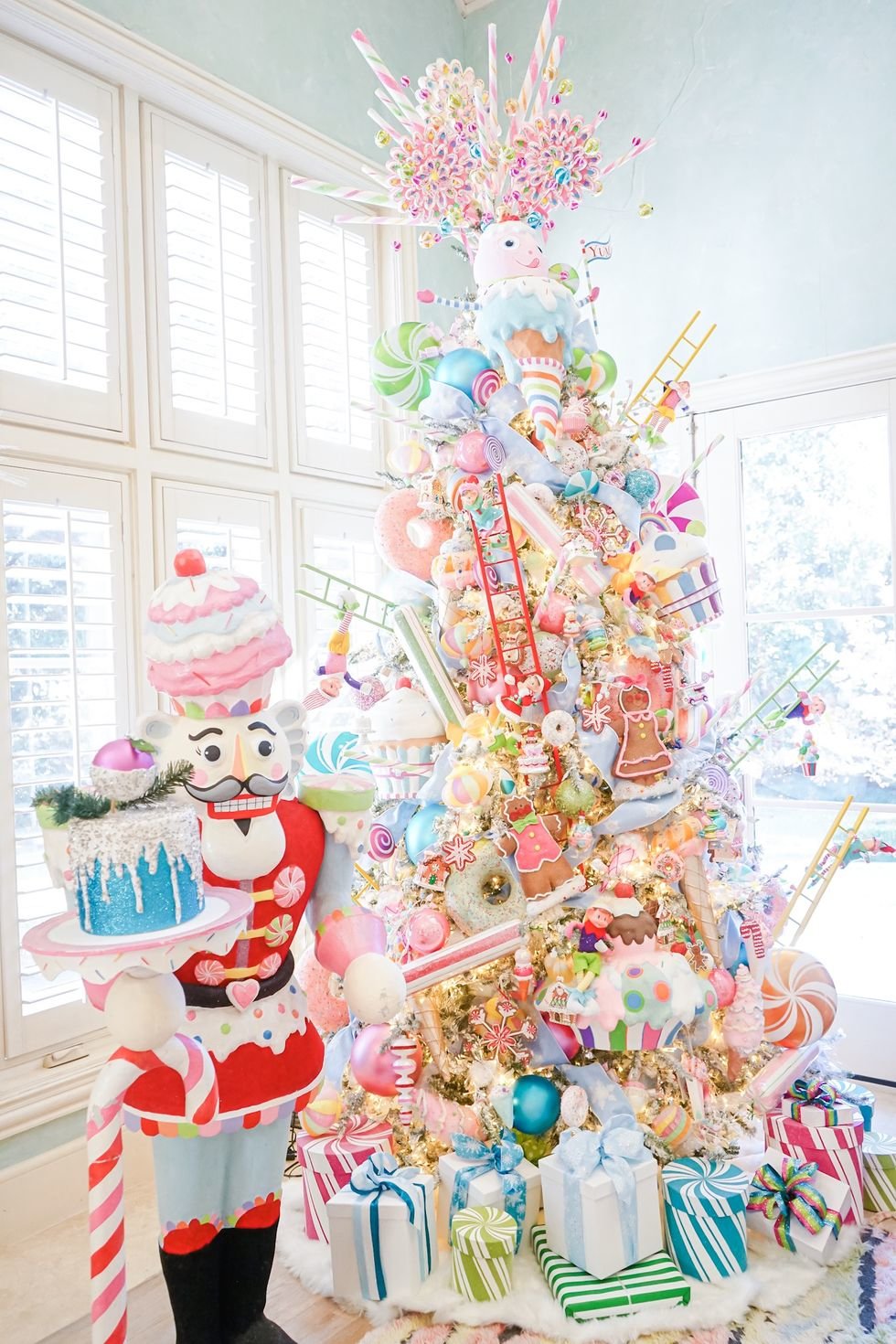 The Candy Land Tree

Calling everyone with a sweet tooth-this is the themed tree for you. Jennifer of Turtle Creek Lane layered this tree in ornaments shaped like hard candies, sweet desserts, and adorable little gingerbread men.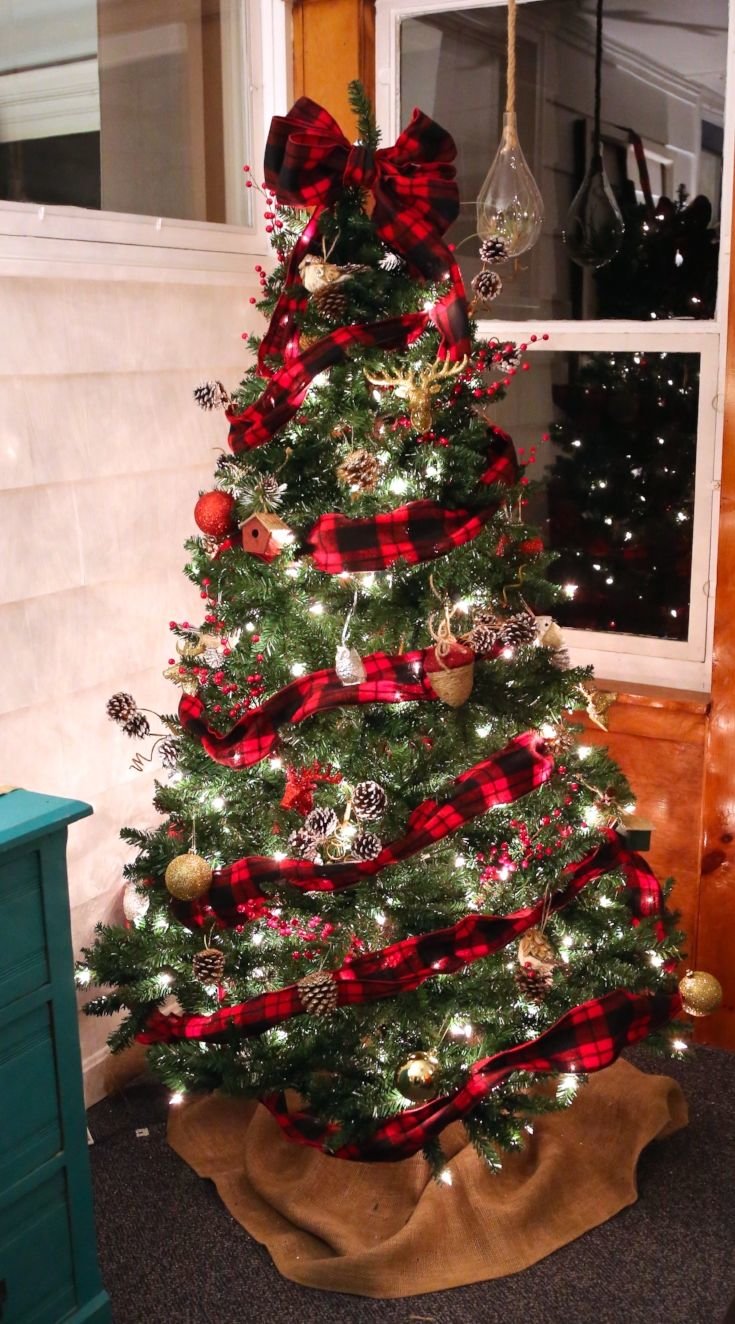 The Lumberjack Tree

Michelle of Weekend Craft decorated her farmhouse-style tree in a large buffalo-check ribbon, tying it up at the end for the ideal tree topper. Matching ornaments wrapped in black-and-white buffalo-check fabric, along with pine cones and little owls, complete this tree's theme.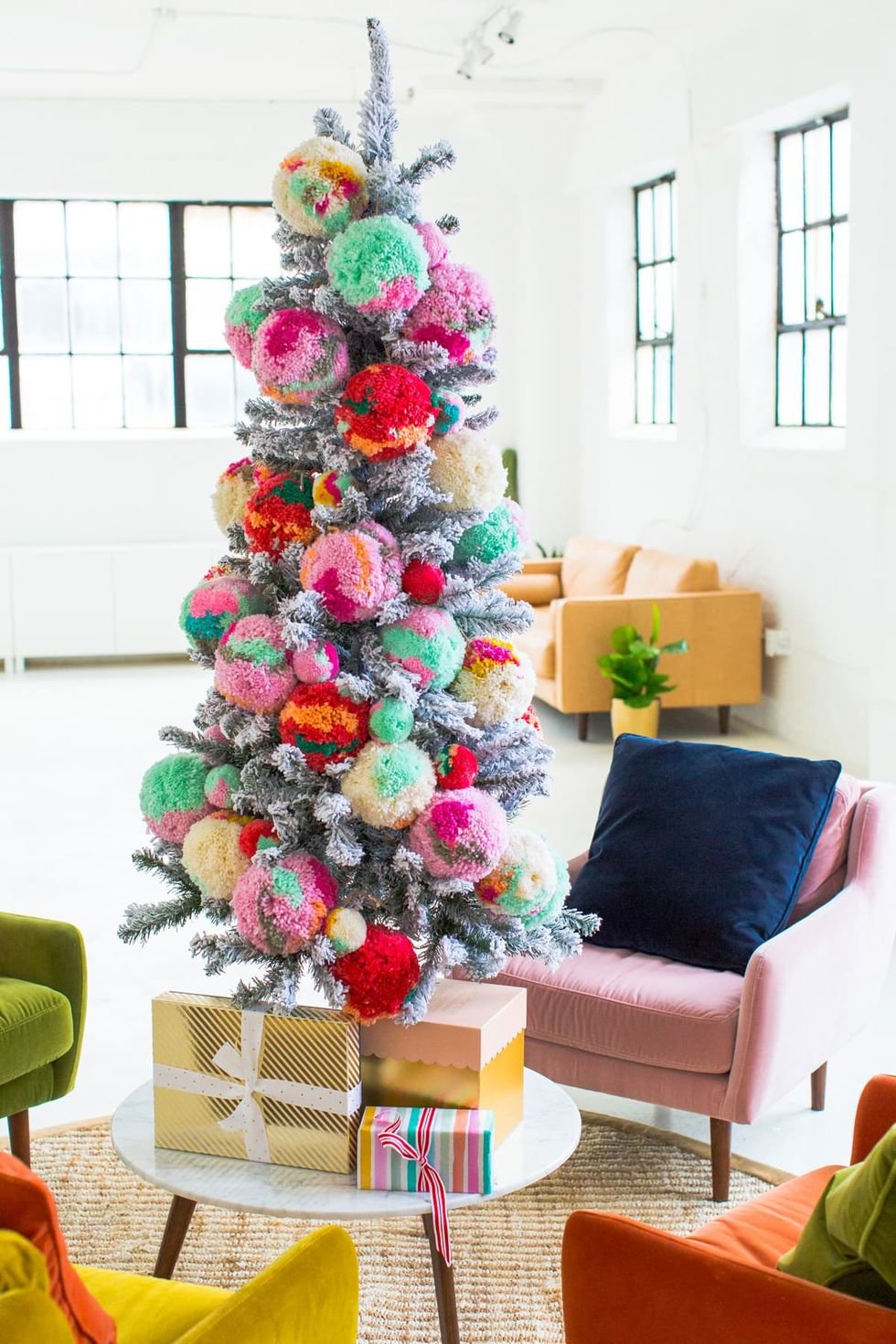 The Pom-Pom Tree

Sugar & Cloth celebrated Christmas in their studio by embellishing their frosted tree in giant fluffy pom-poms. It goes quite well with the colorful velvet seats, don't you think?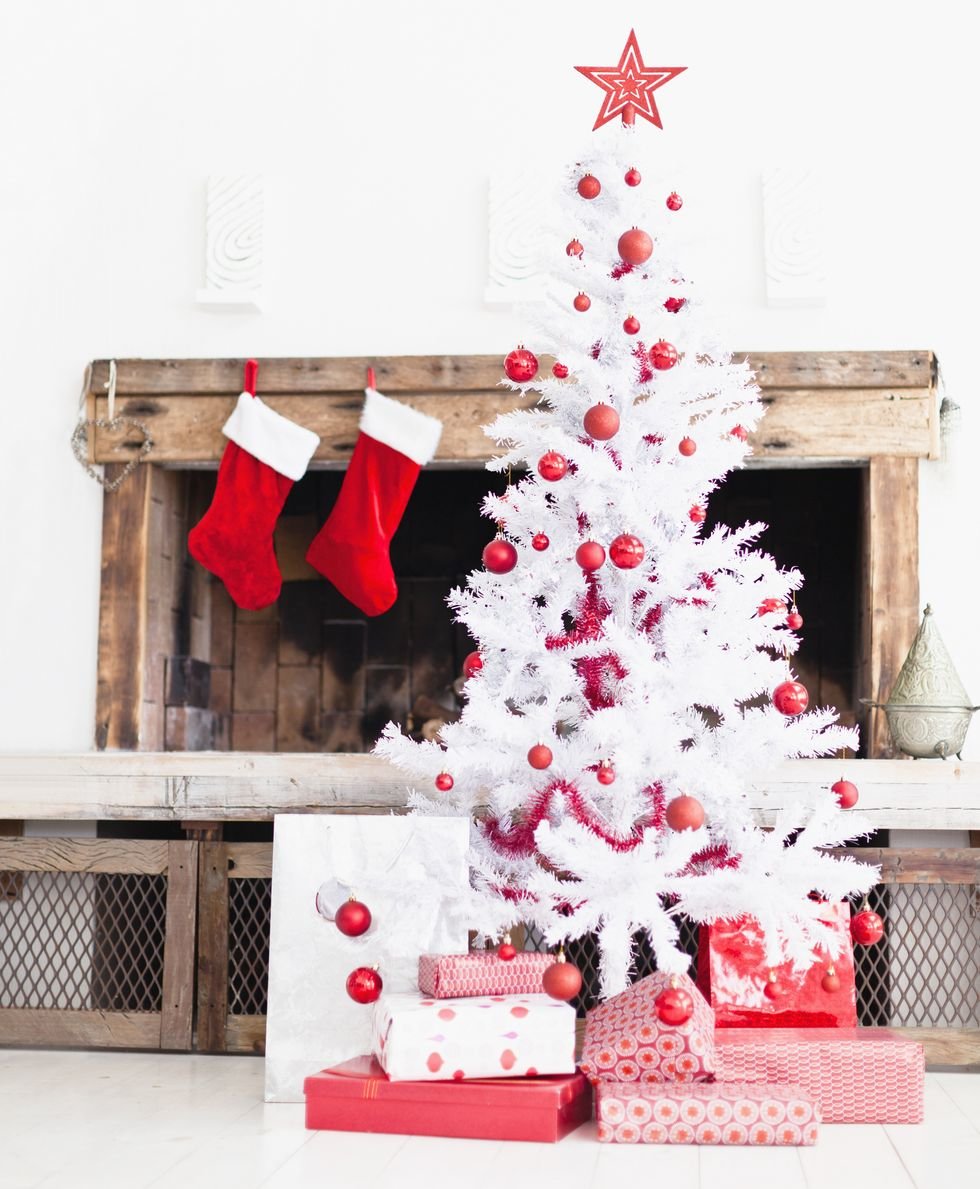 The All-White with Red Accents Tree

You can go in a lot of different directions when decorating an all-white tree. Here, red ornaments and decor cover the tree for a sleek and stylish look.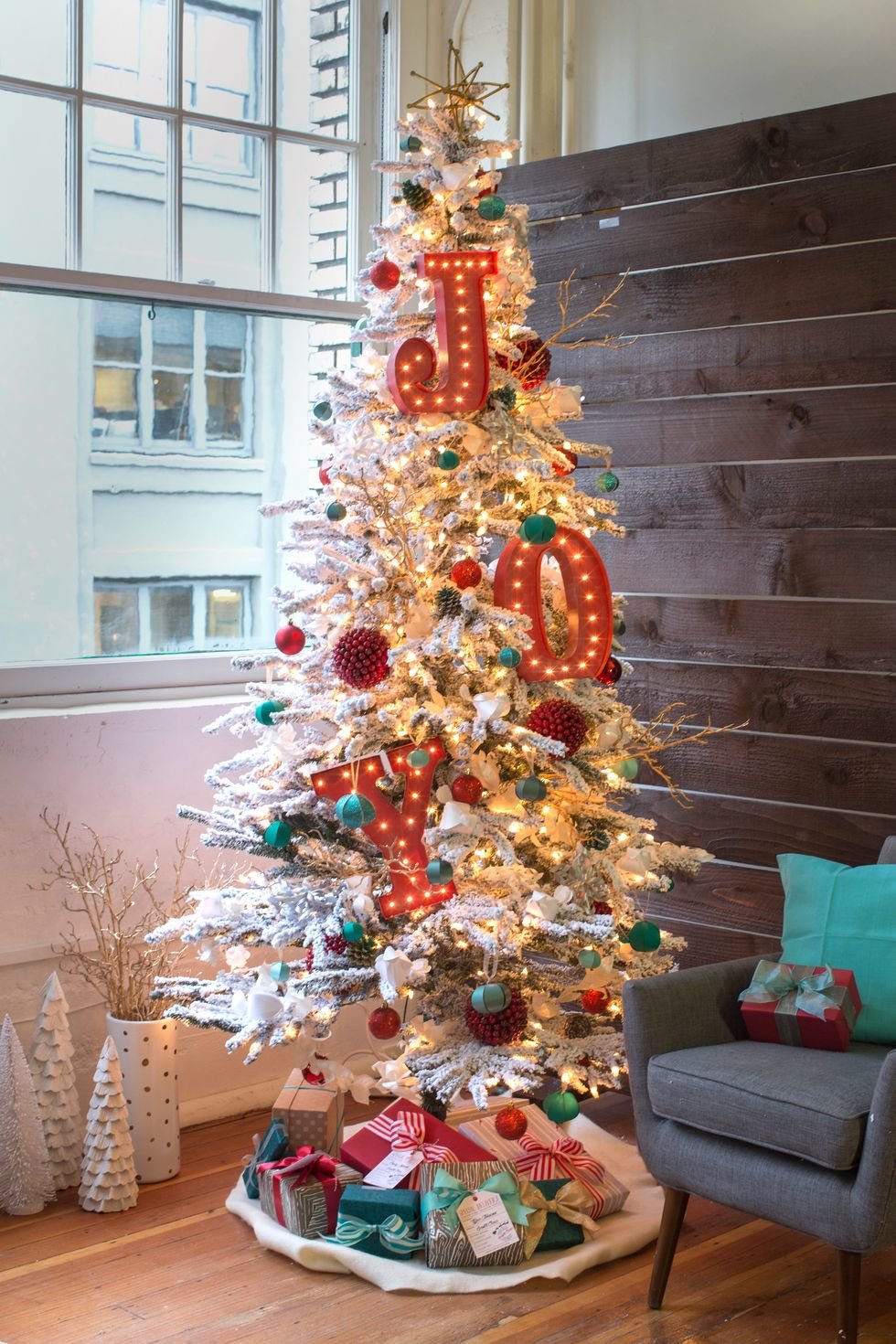 The Technicolor Tree

Lia Griffith celebrated a Technicolor holiday with this theatrically themed tree. A snowy spruce flocked tree is adorned with handmade decor and large marquee letters.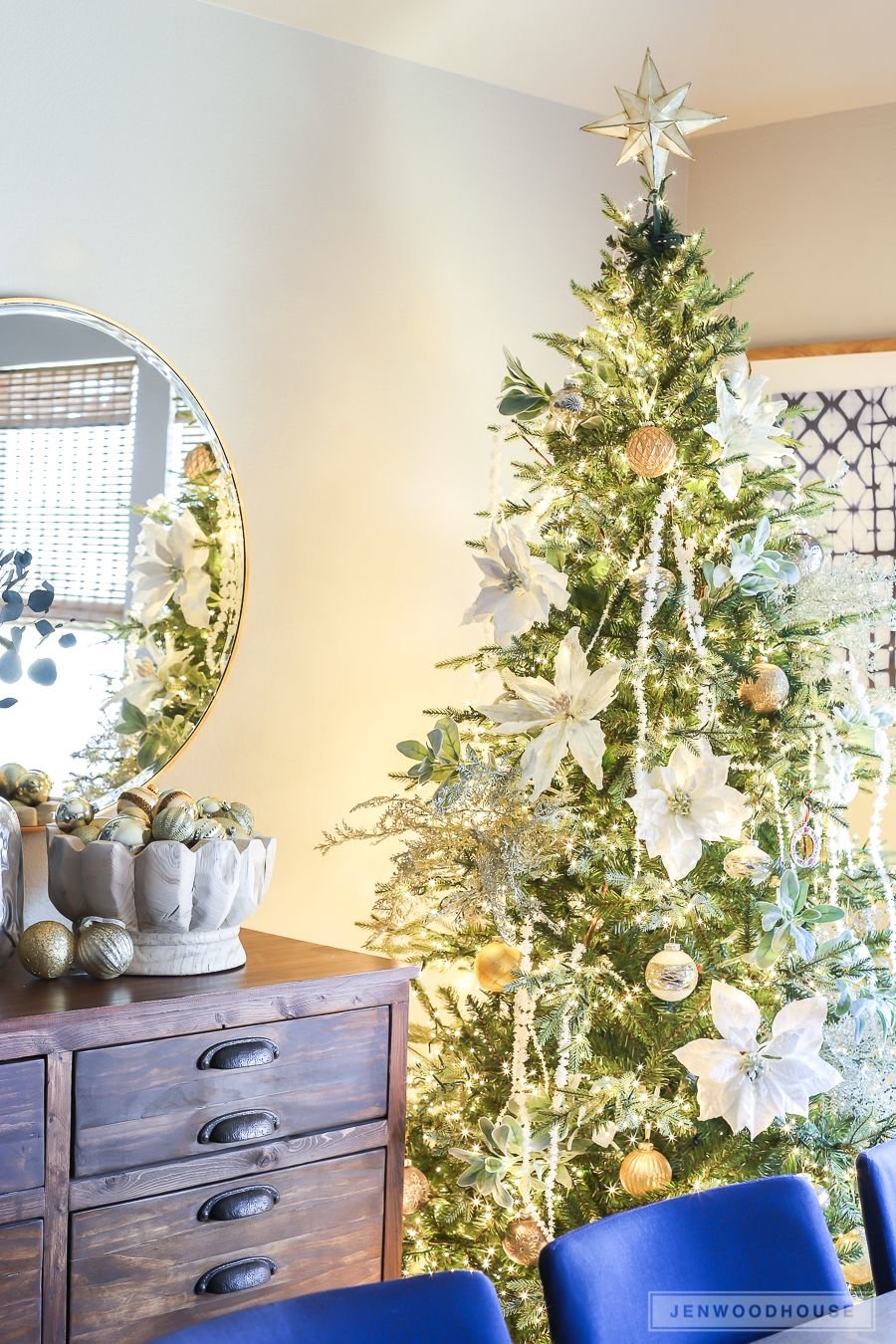 The Pretty Poinsettia Tree

Wintry poinsettias cascade down this bright tree by Jen Woodhouse. Delicate white garlands, gold and silver ornaments, and a white star on top tie this tree design together.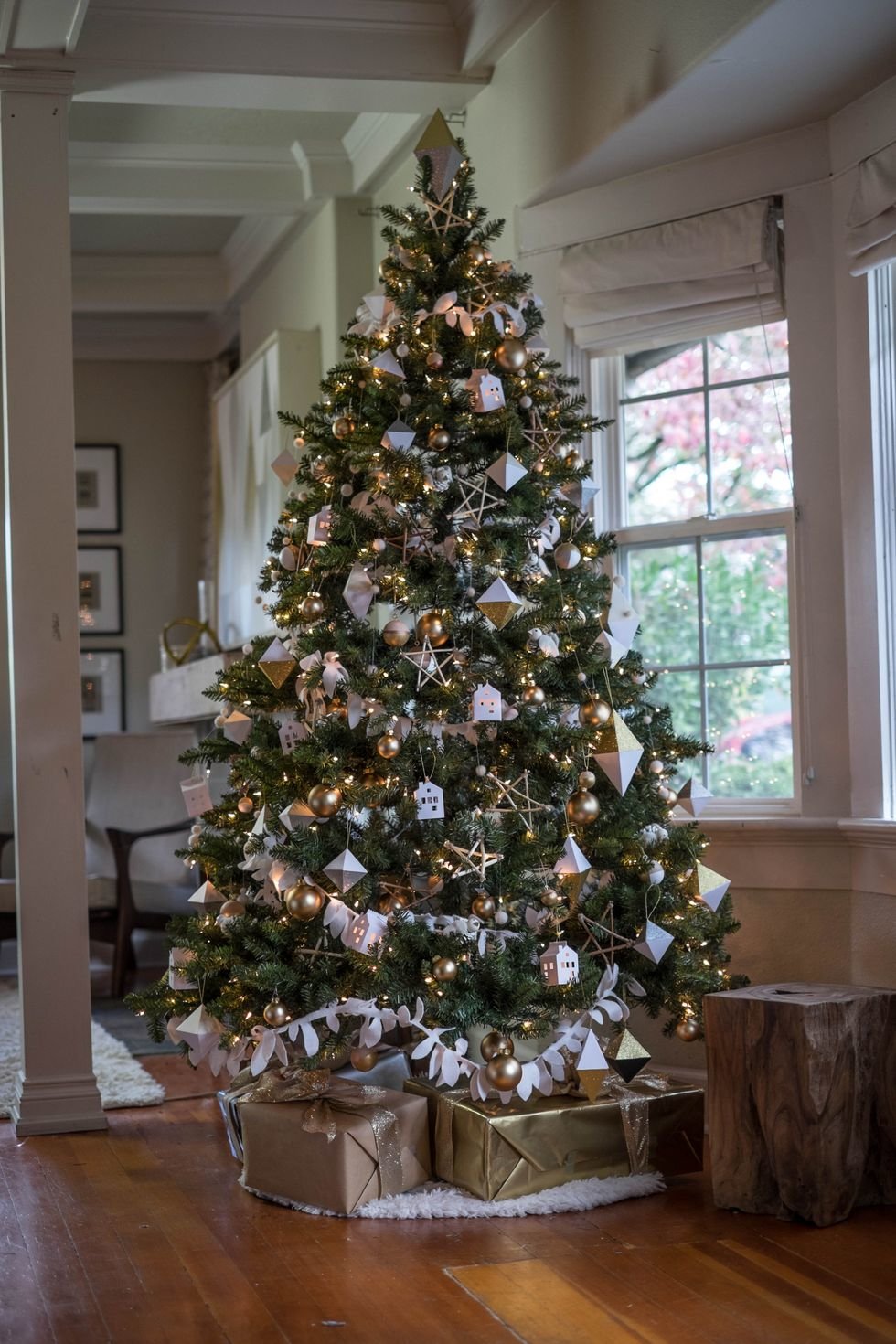 The Scandinavian-Inspired Tree

If you're sold on the sleekness of Scandinavian design, we suggest you take a look at this tree by Lia Griffith. Gold-colored baubles are surrounded by paper house ornaments, wooden stars, and felt garlands for the ultimate Scandi Christmas.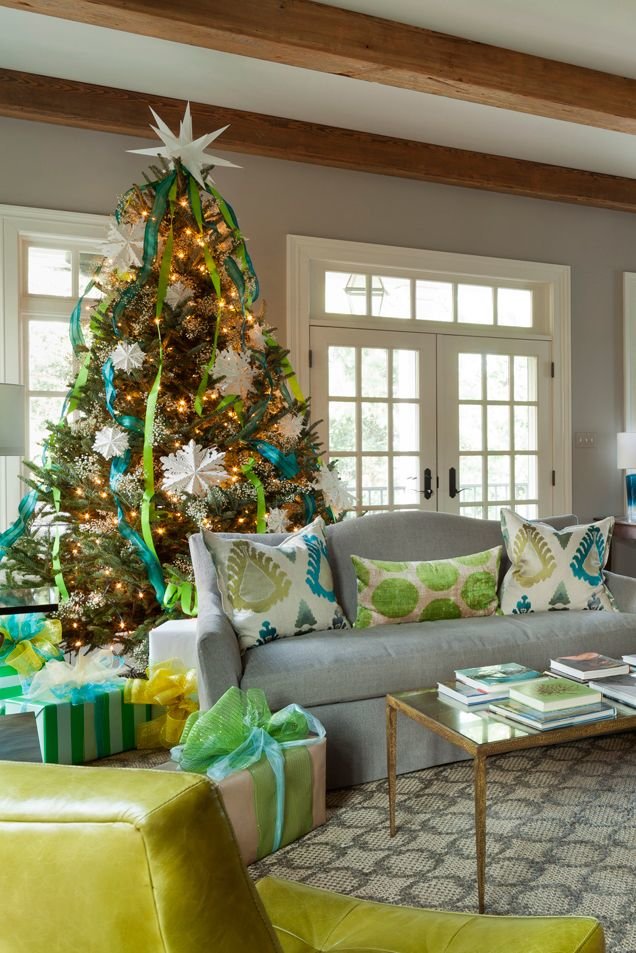 The Green-and-Blue Tree

Designer Janie Molster stuck with a statement-making palette of bright blue and green for her themed tree, conjuring springtime vibes with a festive appeal.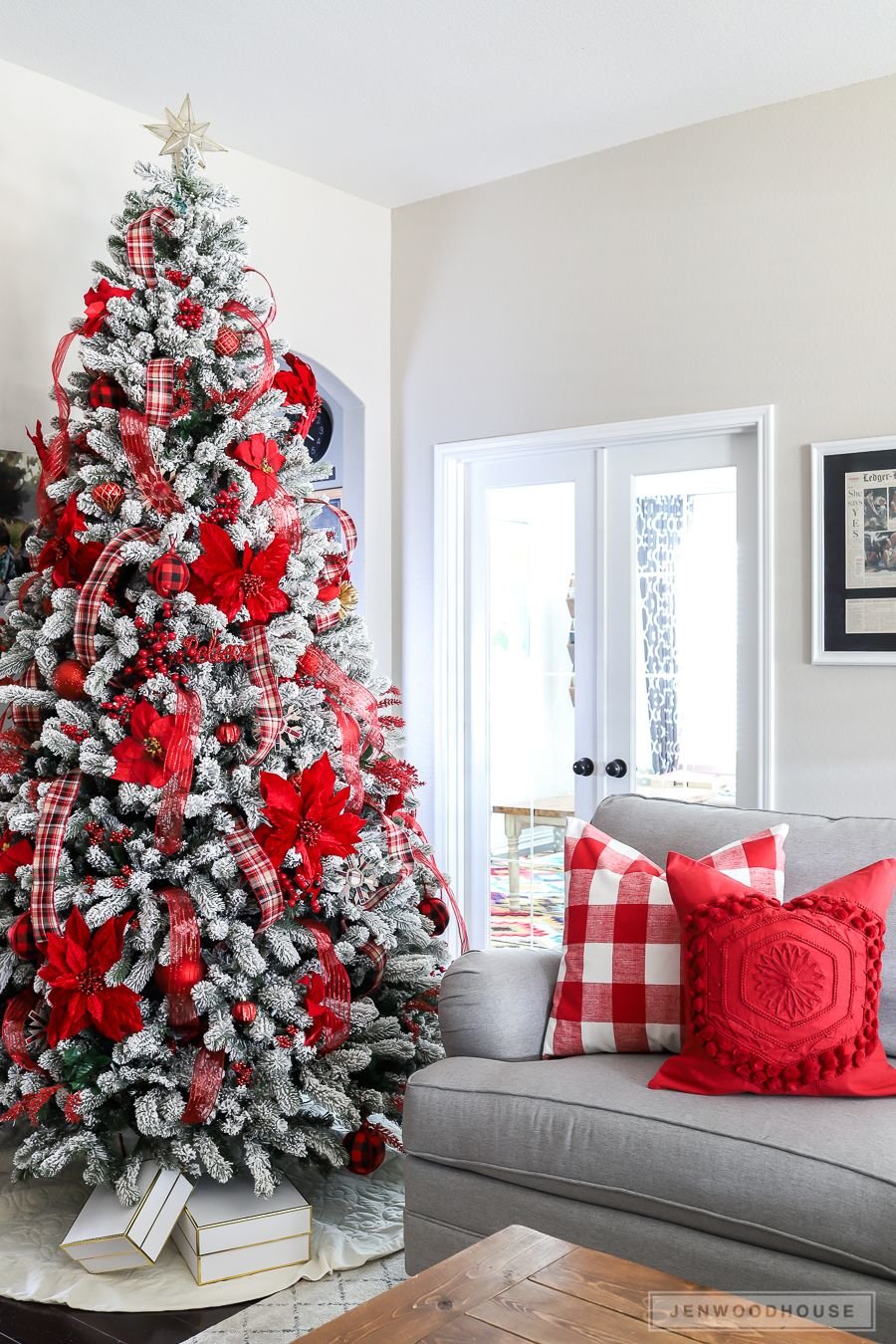 The Buffalo-Check Tree

A heavy flocking topped with oversize poinsettias and buffalo-check bows and ornaments come together for a classically festive themed tree by Jen Woodhouse.