Characterized by clean lines and modern silhouettes, these stylish planters will give the entire room a boost-just in time for spring.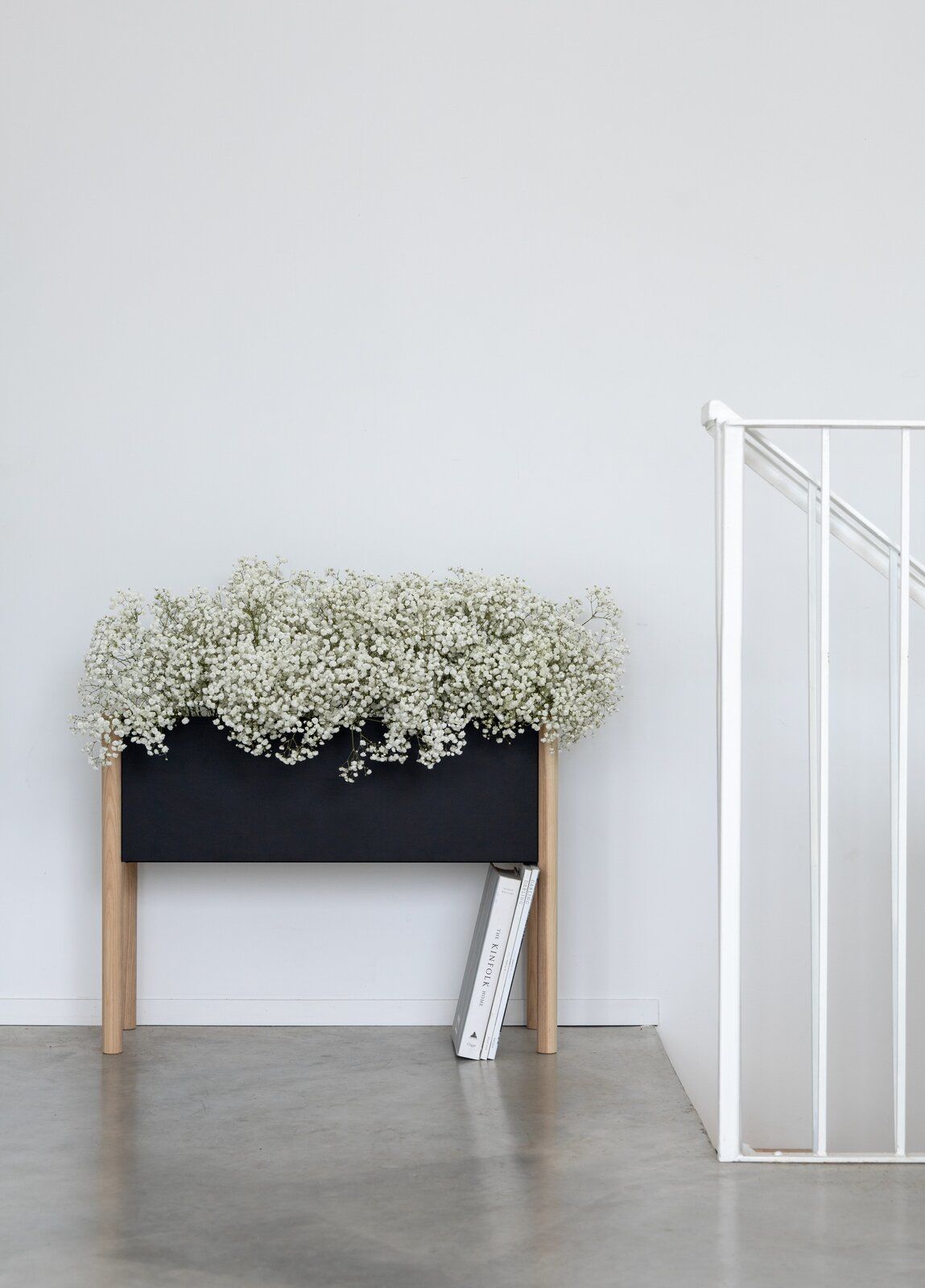 KROFT Plant Stand

Our new Plant Stand is designed to provide a modern and well built home for your favorite house plants.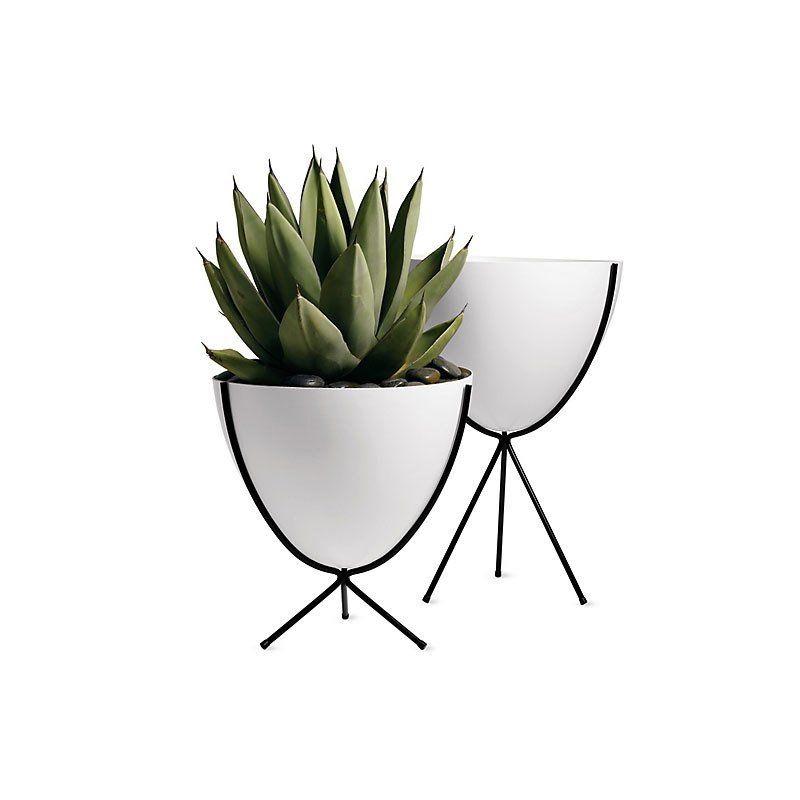 Hip Haven Bullet Planter

Originally manufactured by several companies in the 1950s, the Bullet Planter (2011) was never trademarked, and its designer never identified. One version of the story attributes its creation to a resourceful man who worked for a company that produced satellite dishes.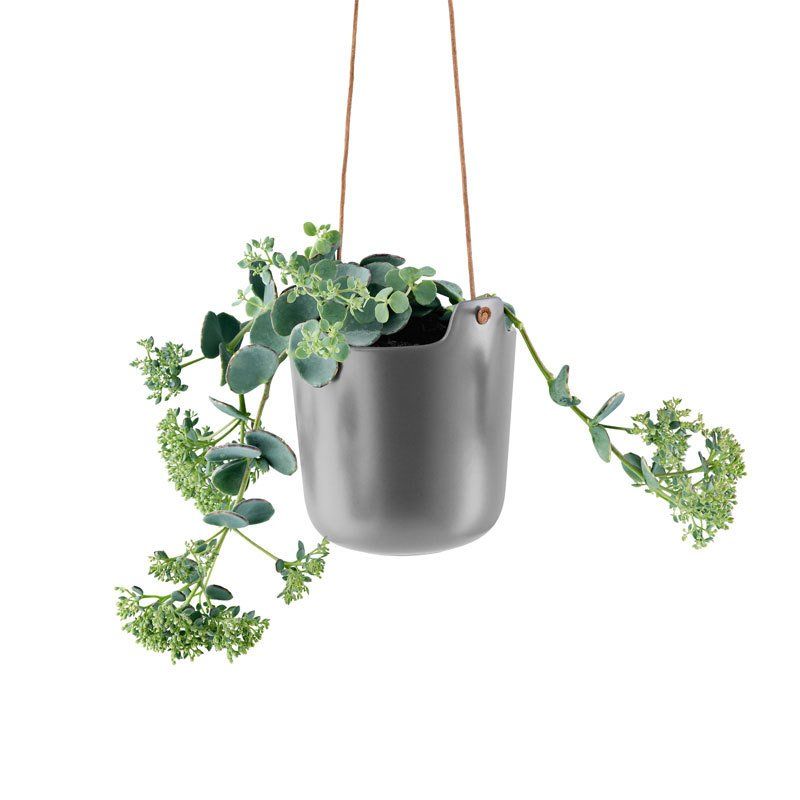 Eva Solo Self-Watering Hanging Pot

The Eva Solo Nordic self-watering hanging flower pots is made from matte stoneware with a leather cord for hanging. The organic design features a self-watering system that provides optimum growing conditions for herbs and flowers.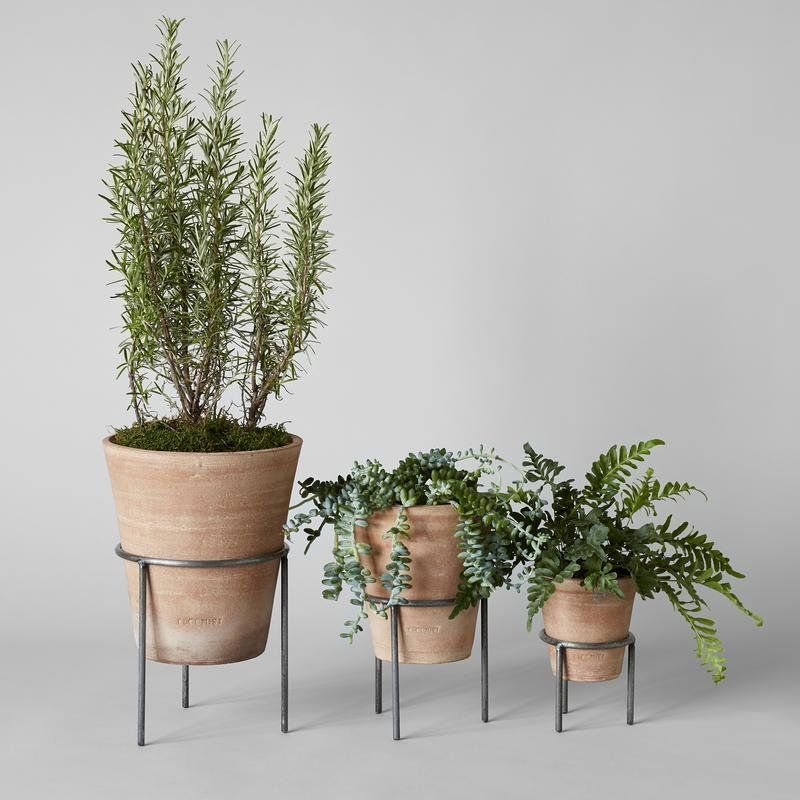 Atuto Studio Planter, Whitewash

Designed by Bloomist with slightly elongated proportions inspired by vintage British Long Tom pots. These are taller and narrower than usual pots and are most suitable for deep-rooted plants.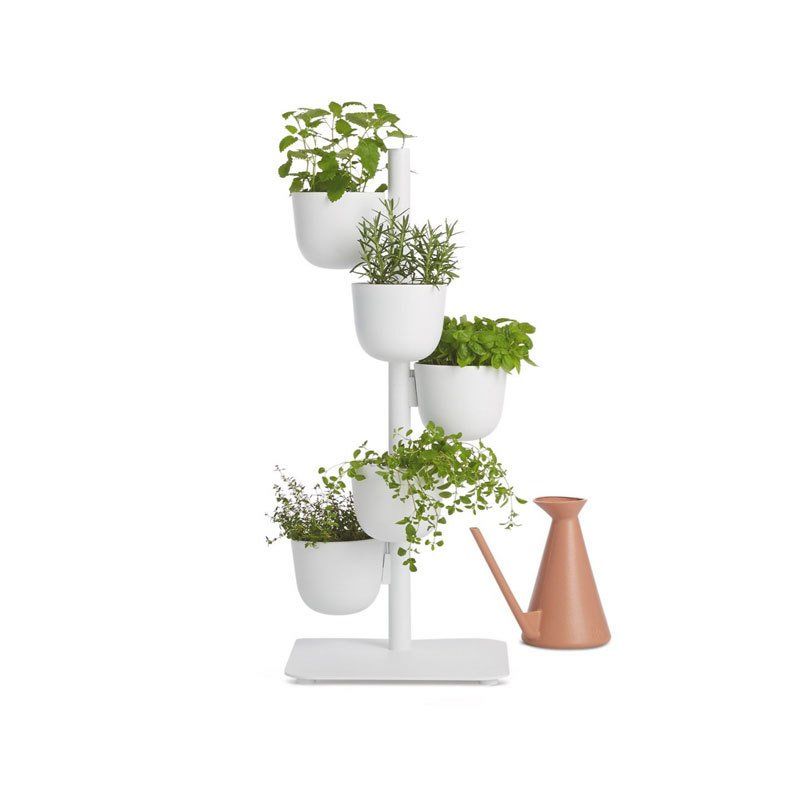 Afteroom Story Planter

Fascinated by how spaces transform over time, Hung-Ming Chen and Chen-Yen Wei invented the word Afteroom to name their Stockholm studio. "We simply want to create things people won't get rid of," says Chen-Yen.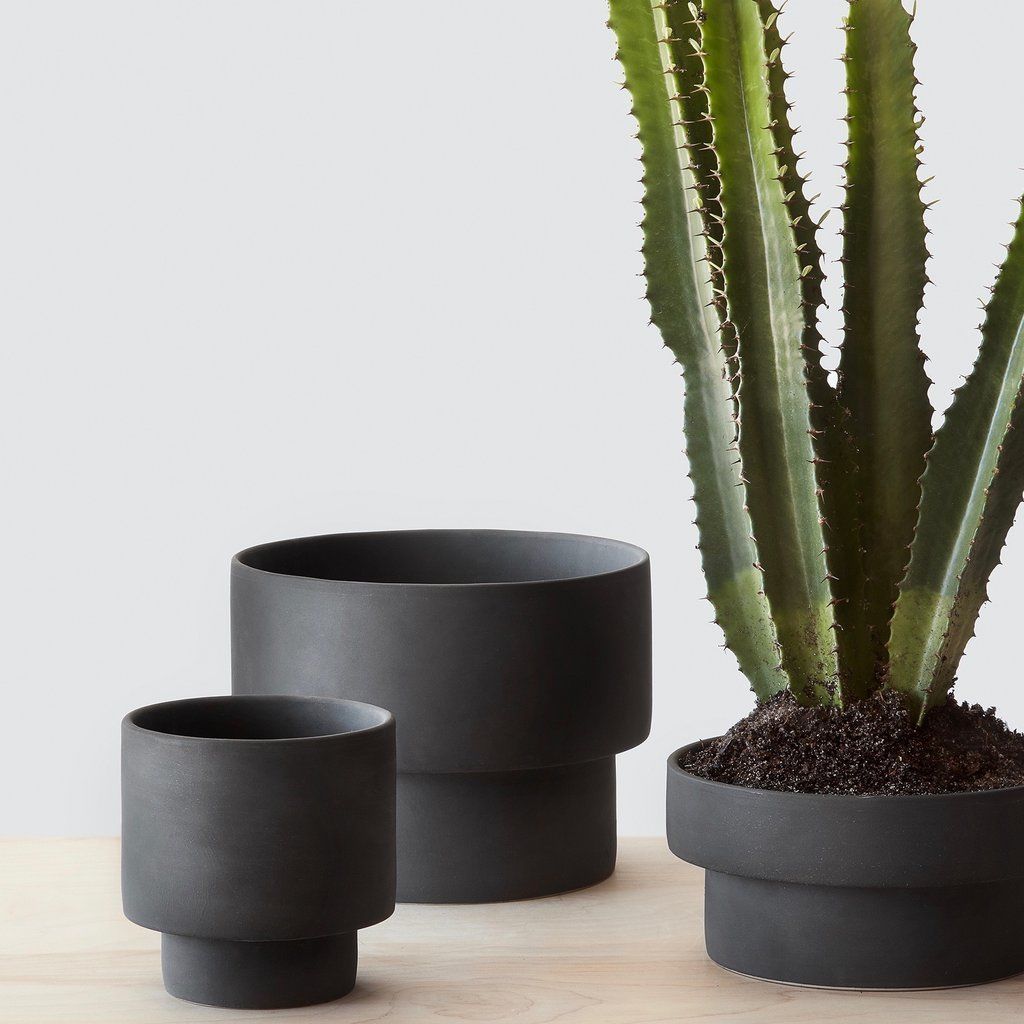 The Citizenry Mekong Planter

With their matte black finish and modern lines, these planters serve the same purpose as a little black dress: every house plant looks better wearing one.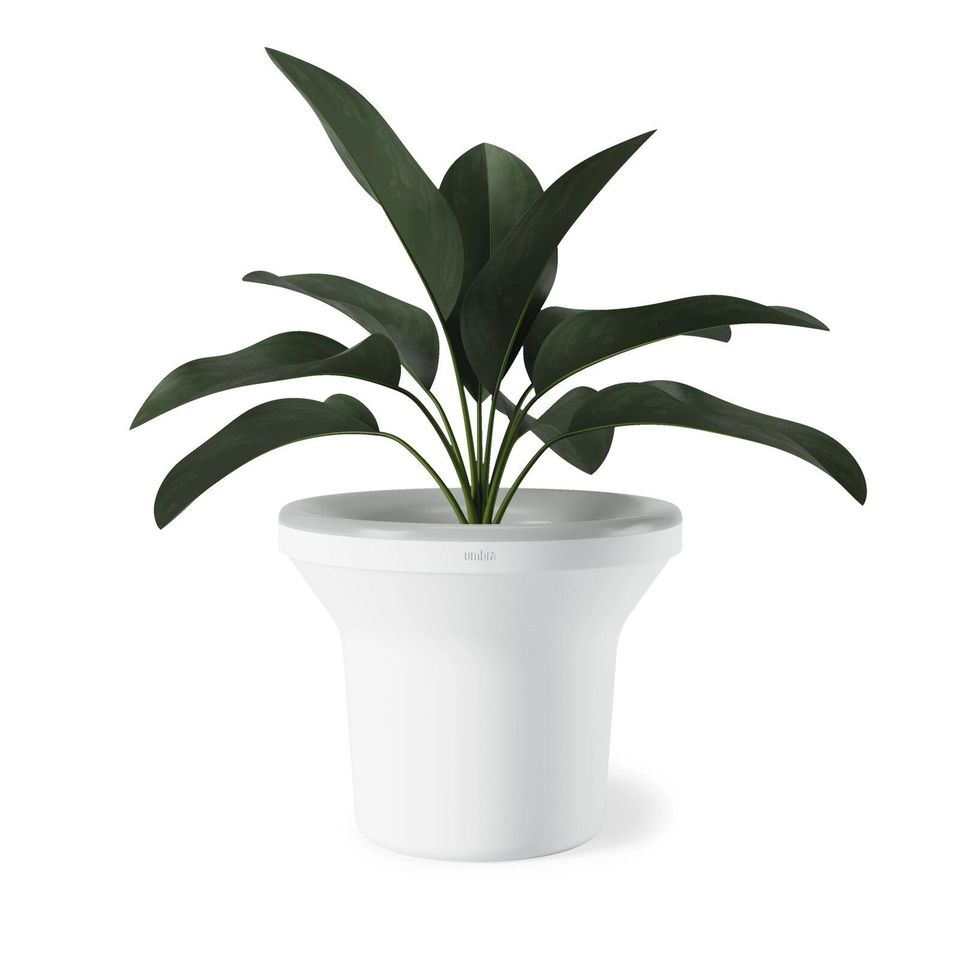 Umbra Ora Illuminated Planter

Inspired by the ambience of outdoor landscape lighting, Ora brings the same soft lighting to the inside of the home. Ora's cozy LED light gently illuminates plants to showcase them in low-light while setting a relaxing mood. Drop-in existing plant pots or replant new greenery with ease.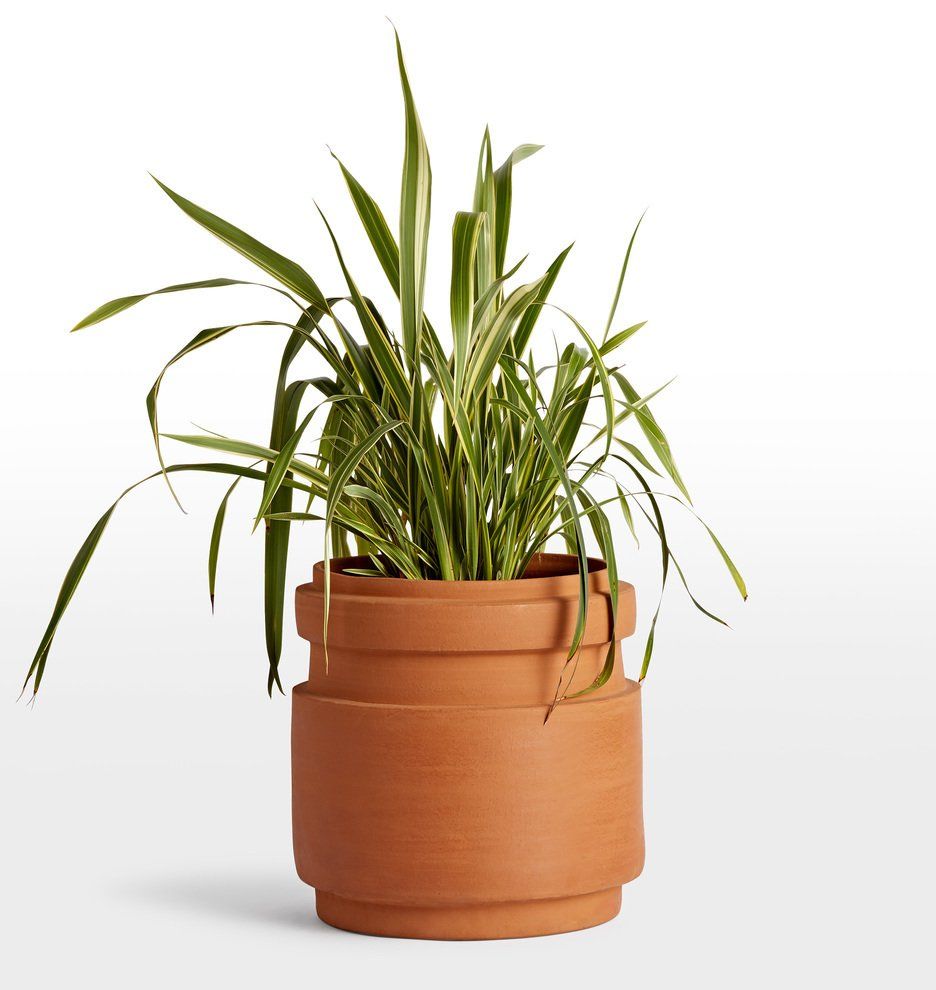 Rejuvenation Brice Extra Large Planter

The ceramic Brice Planter offers an elegant option for displaying your favorite plants. It's available in four styles to fit your space, and can also be paired with or without a sleek black metal stand.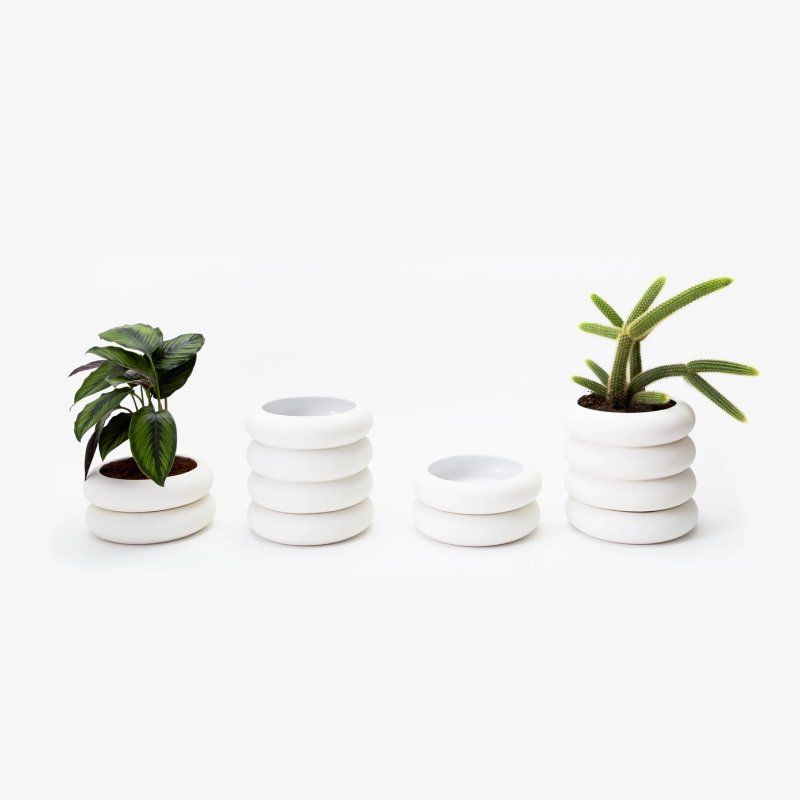 Areaware Stacking Planter

The Stacking Planter discretely integrates both a planter and saucer into one form. Lift out the bottom ring to reveal a hidden saucer. The circular stoneware form takes its inspiration from high voltage ceramic insulators found on power lines.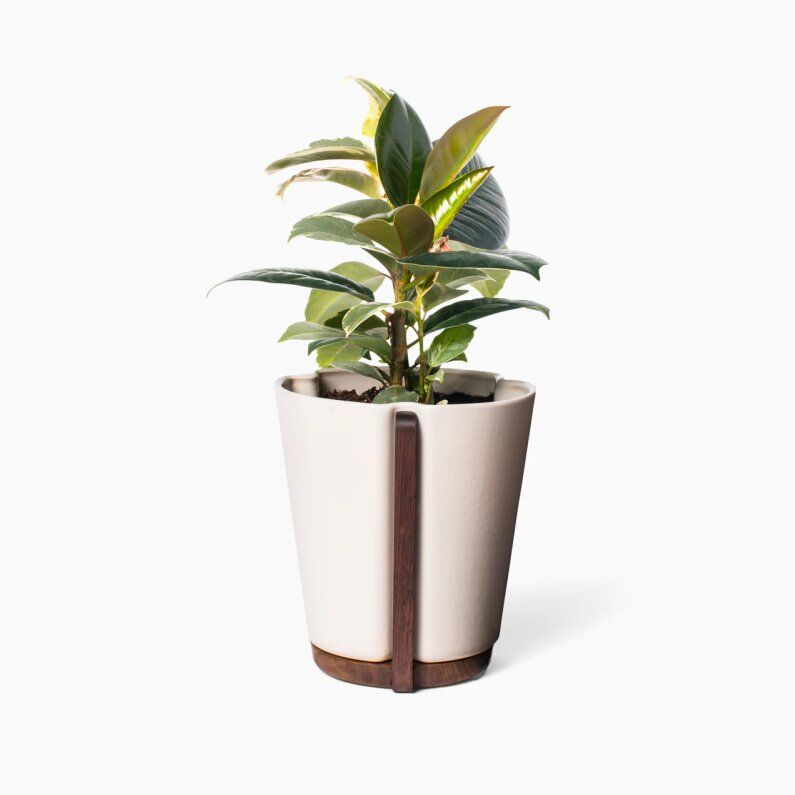 Fire Road Base Planter

Created by a small design firm in San Francisco, the Base Planter (2017) consists of a slip-cast ceramic planter that conforms to a handmade walnut stand, presenting a fluid and interesting mix of materials to help elevate any space. This planter does not have drainage holes.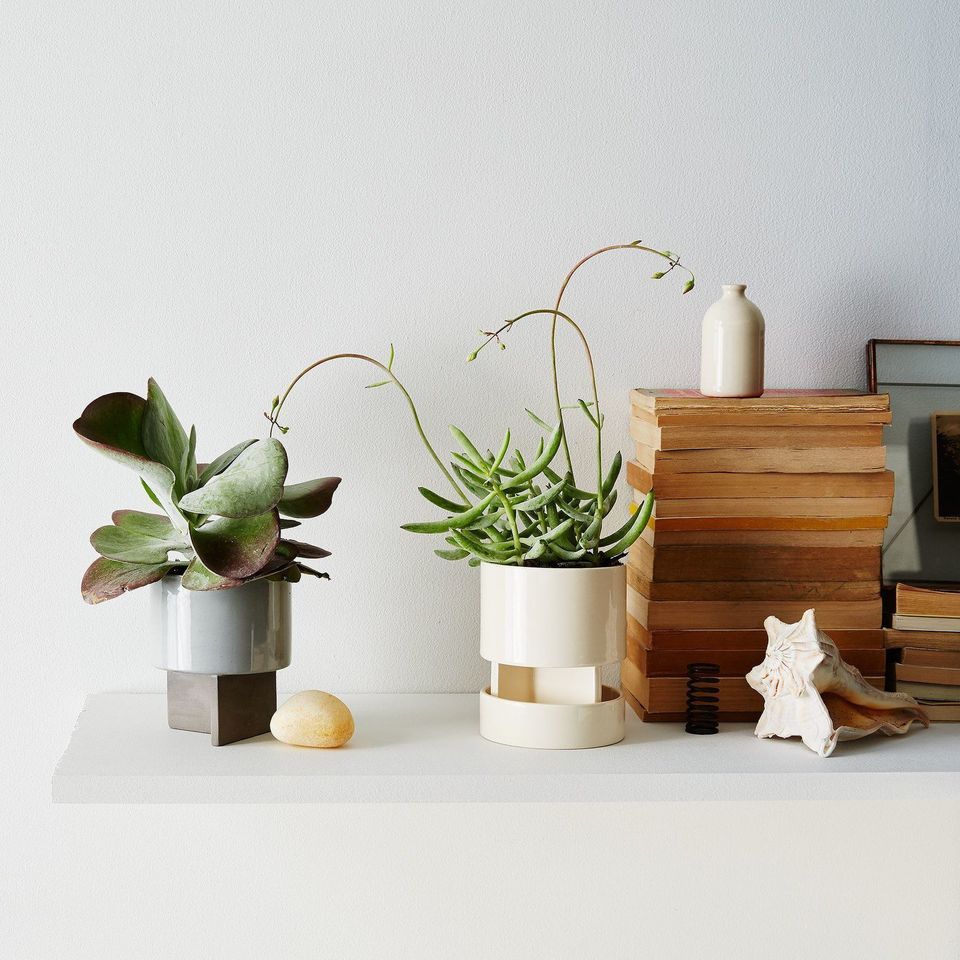 Light + Ladder Archromo Planter

Perch a plant. The Archromo planter puts your green thumb on a pedestal—the stoneware basin is elevated on intersecting slabs to create a t-shaped stand that sits in a removable drainage tray. The planter has a glossy finish and is available in a blue-tinted ash.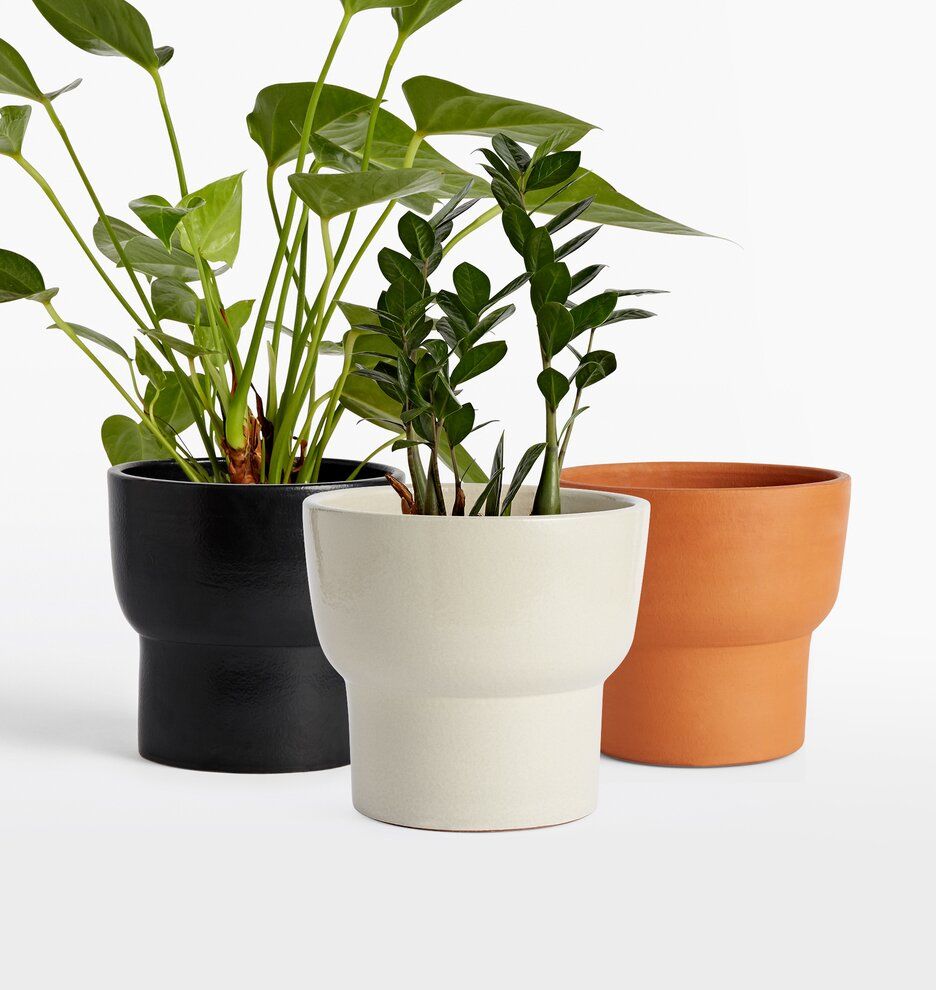 Rejuvenation Brice Medium Planter

The ceramic Brice Planter offers an elegant option for displaying your favorite plants.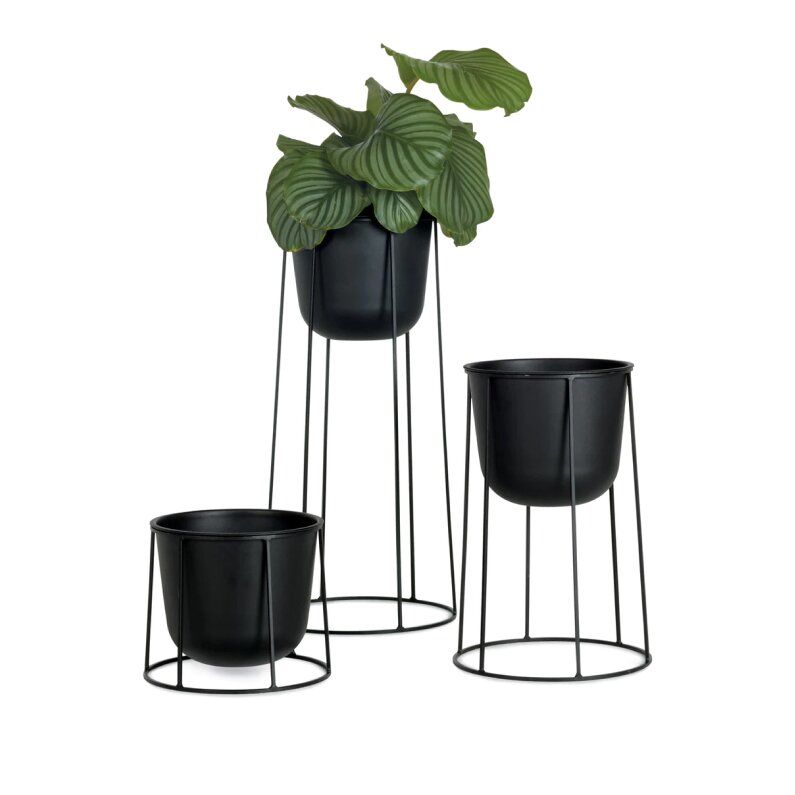 Menu Wire Planter

Mix and match Wire Planter (2015) heights and contents to create an arrangement that's unique to you. All sizes include a removable plug for drainage, making them suitable for use indoors and out. Made in China.