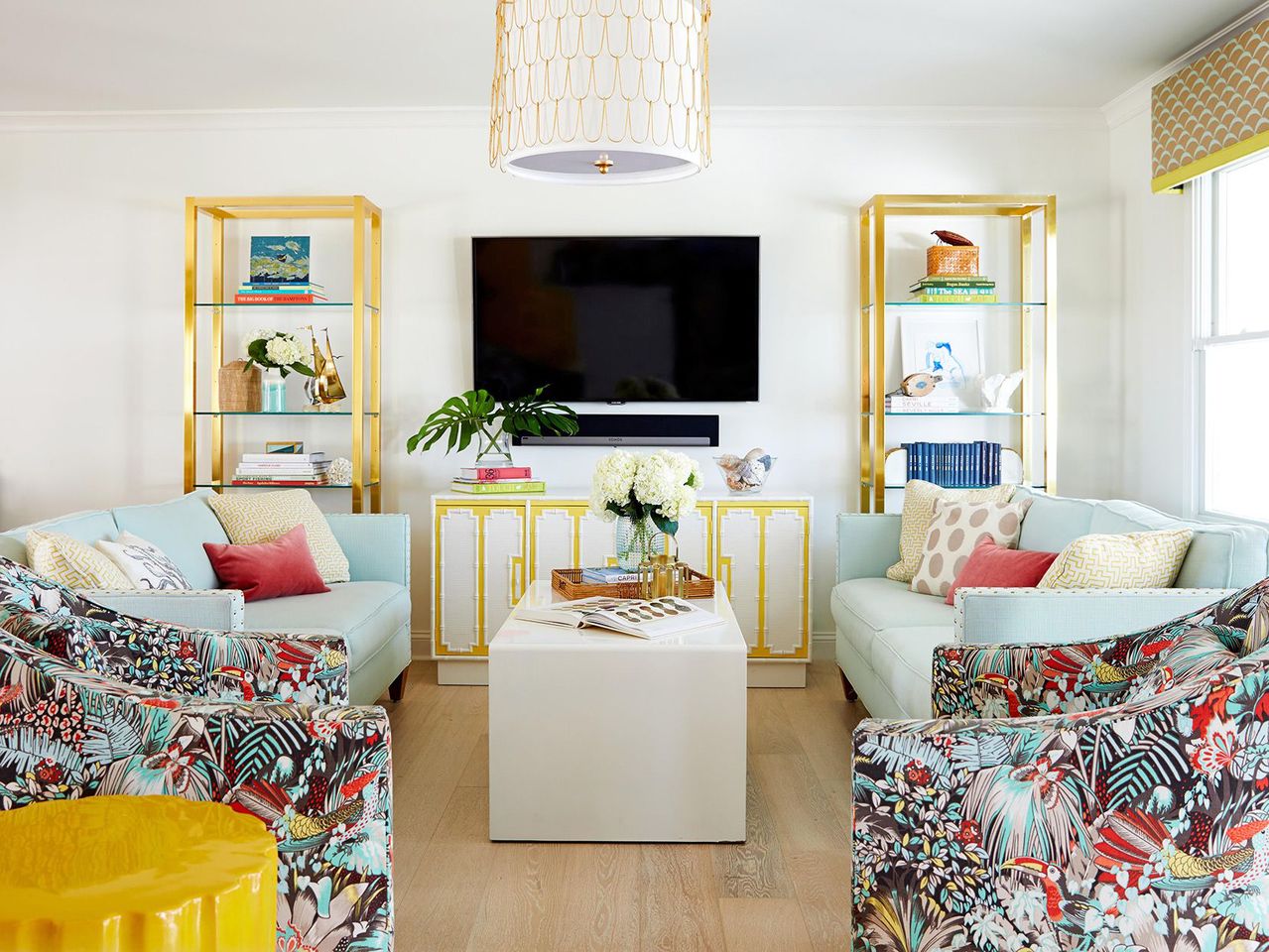 Yellow Decorating Inspiration

Look to a favorite fabric or piece of art for inspiration on how to decorate with yellow. In this living room, patterned armchairs featuring sky blue, burgundy, and yellow establish the color scheme. The pattern also helps dictate which colors should appear more prominently: Blue takes center stage on the matching sofas, while yellow and red appear more subtly through accent furniture and accessories.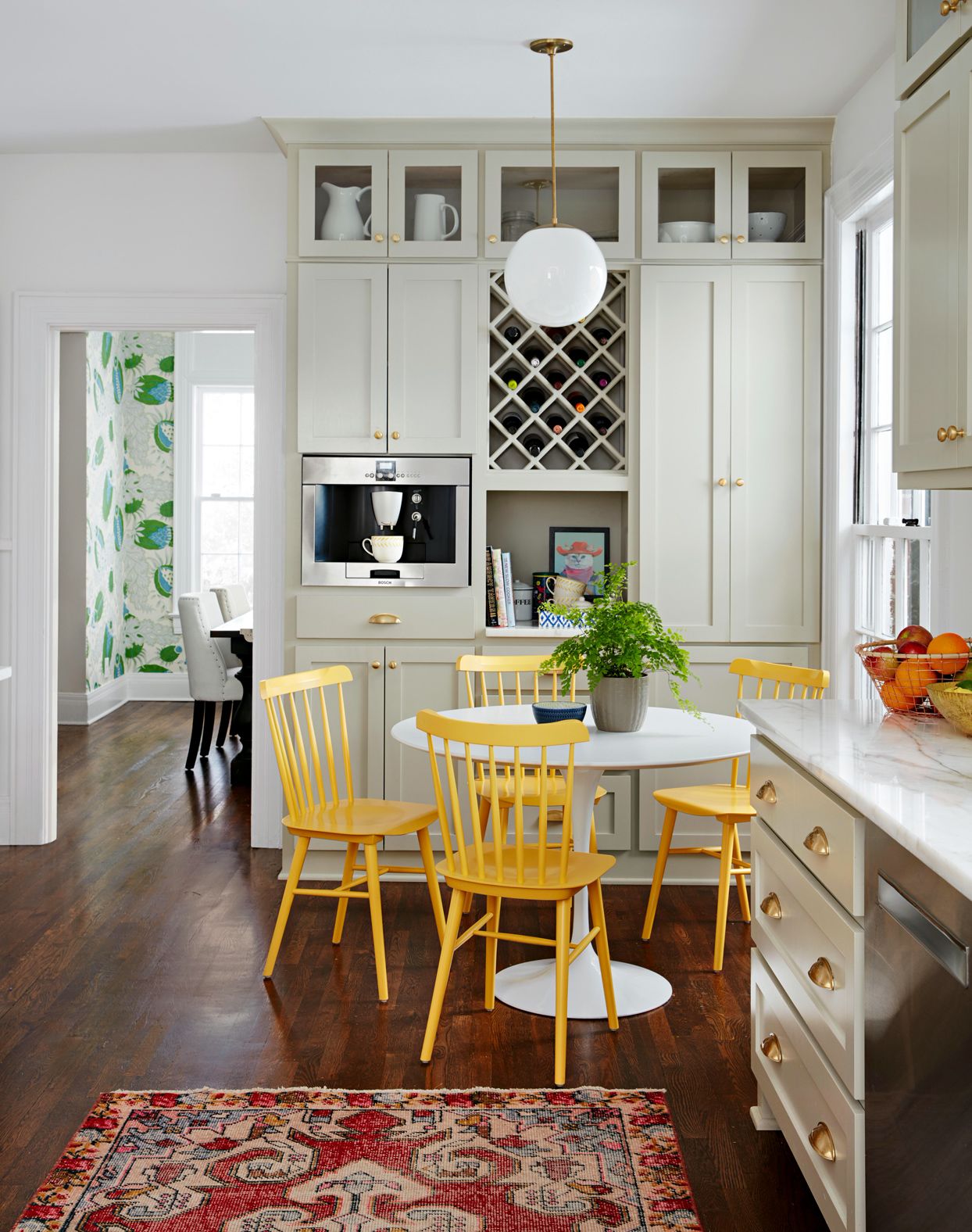 Yellow Color Schemes

Yellow color schemes bring lively energy to rooms all over the house. The key is to strike the right balance between the sunny shade and grounding hues such as gray, brown, and other neutrals. In this kitchen, yellow chairs work with polished brass hardware to brighten up cloudy gray cabinetry.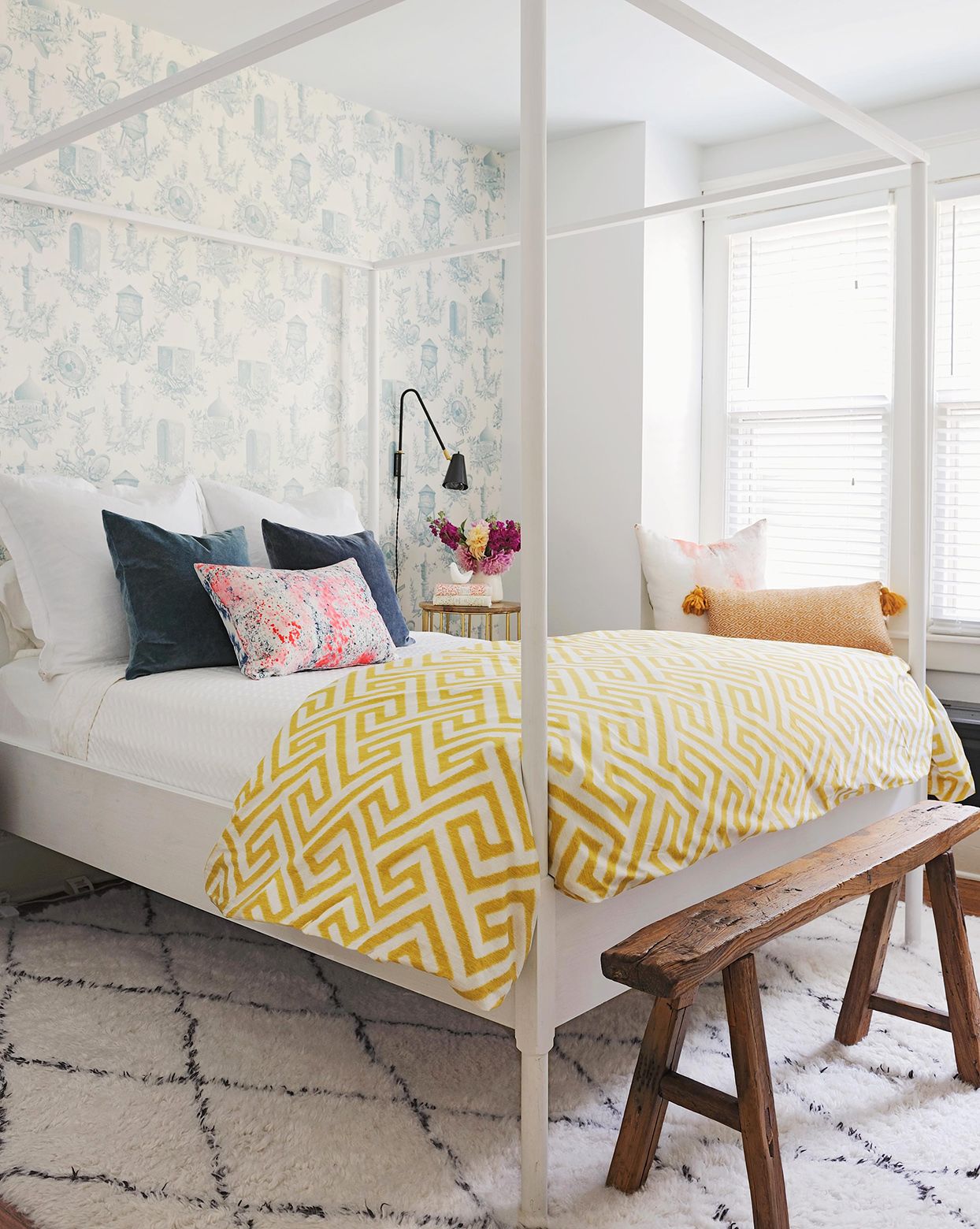 Subtle Yellow Accents

Decorating with yellow, even in small doses, can quickly perk up a room. This bedroom receives an energizing jolt of color from yellow patterned bedding, but wide swaths of white and dusty blue accents on the wallpaper and pillows ensure the scheme still feels calm enough for sleeping. A fluffy area rug grounds the room and offers cozy texture underfoot.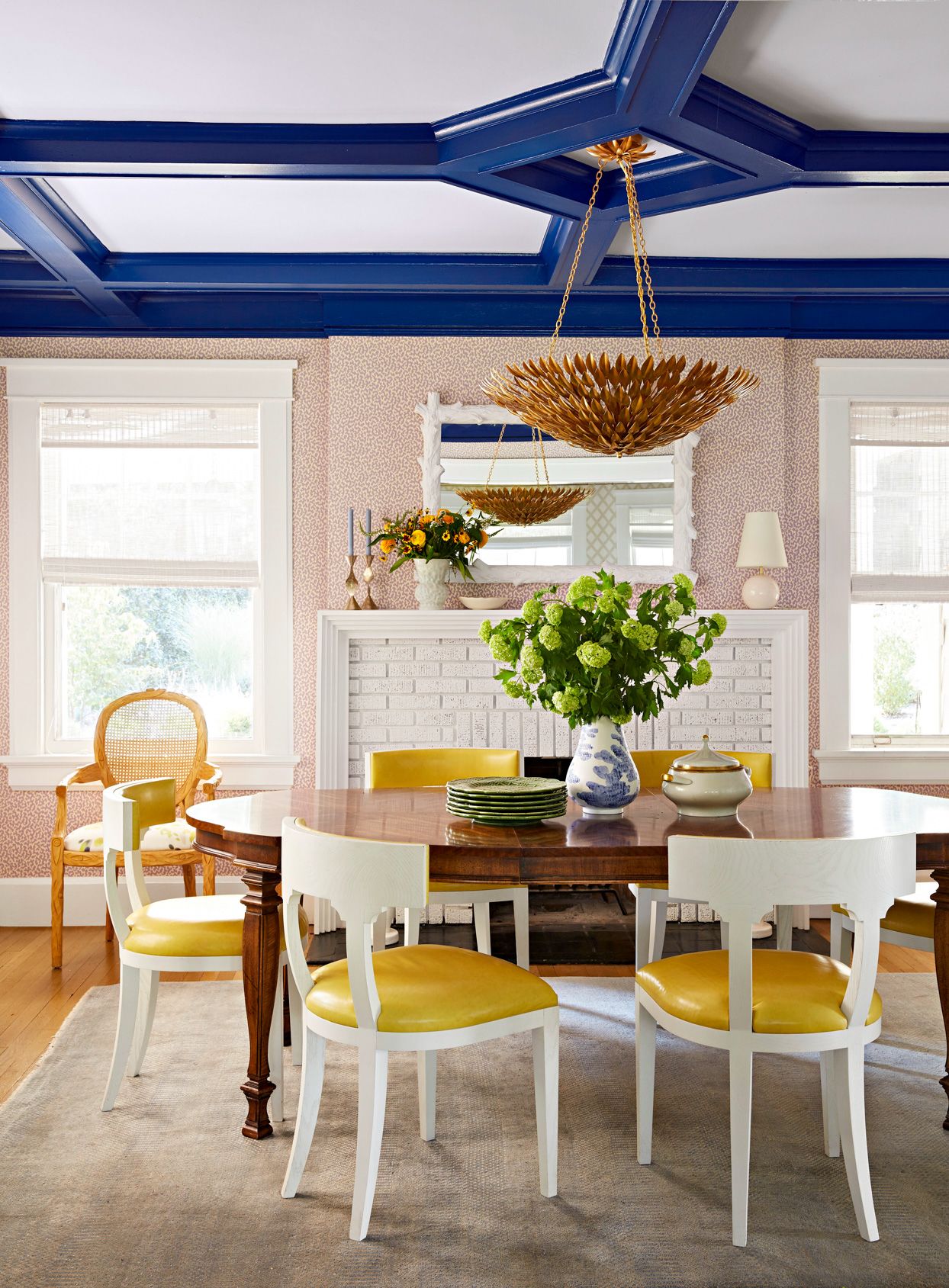 Happy Yellow Color Scheme

In bright shades, yellow pairs well with other happy colors, including pink and sapphire blue. In this dining room, lemon-yellow chair cushions mingle with a pastel pink wallcovering. Vibrant blue millwork on the coffered ceiling counter the warm colors. Mixing in plenty of white prevents the colorful combination from overwhelming.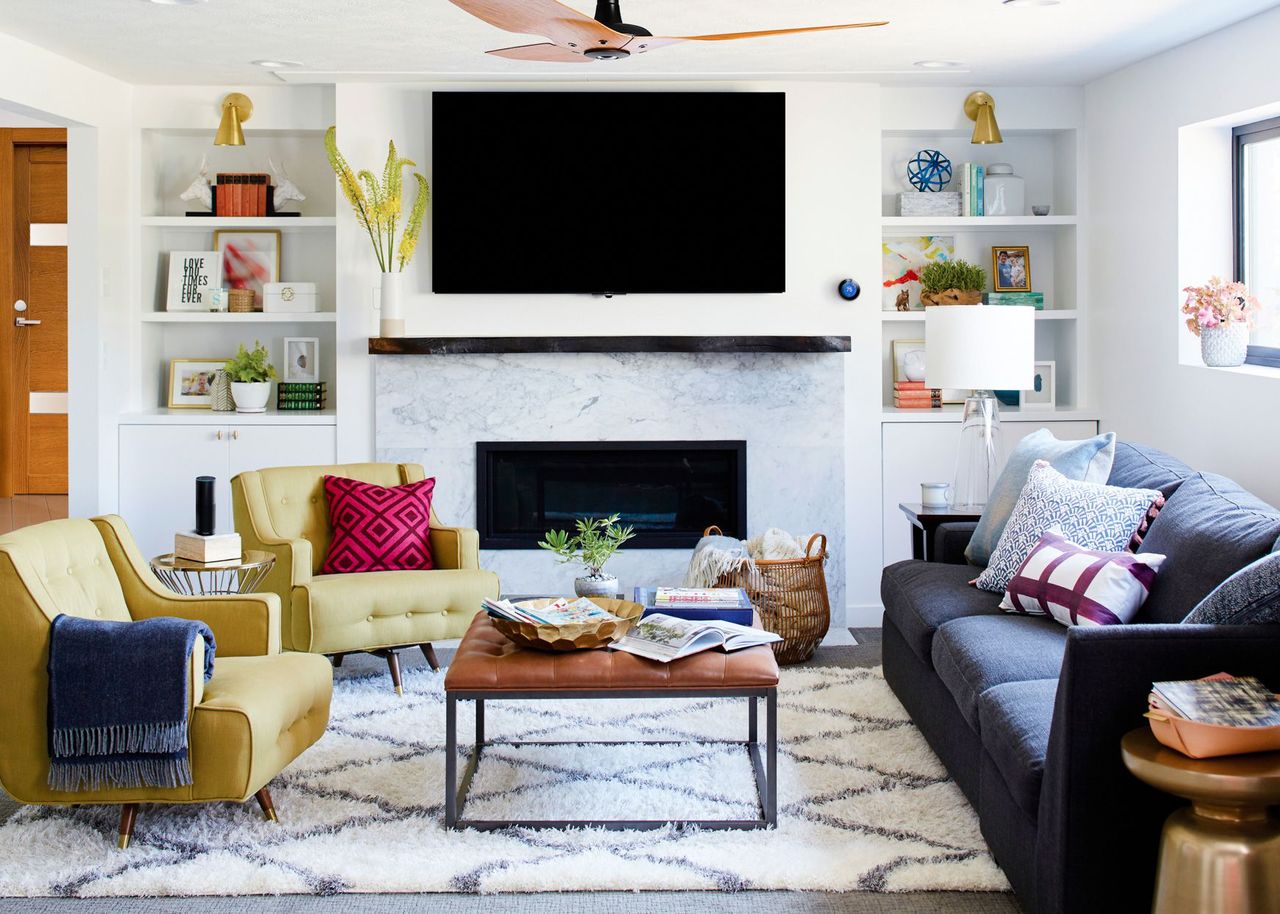 Decorating with Yellow as a Neutral

When applied in muted tones, yellow can act as a neutral. It's best to select a shade with subtle brown undertones, like the soft mustard color of these armchairs. Paired with white walls and neutral furniture, the yellow chairs blend into the background to let colorful pillows and bookshelf accessories shine.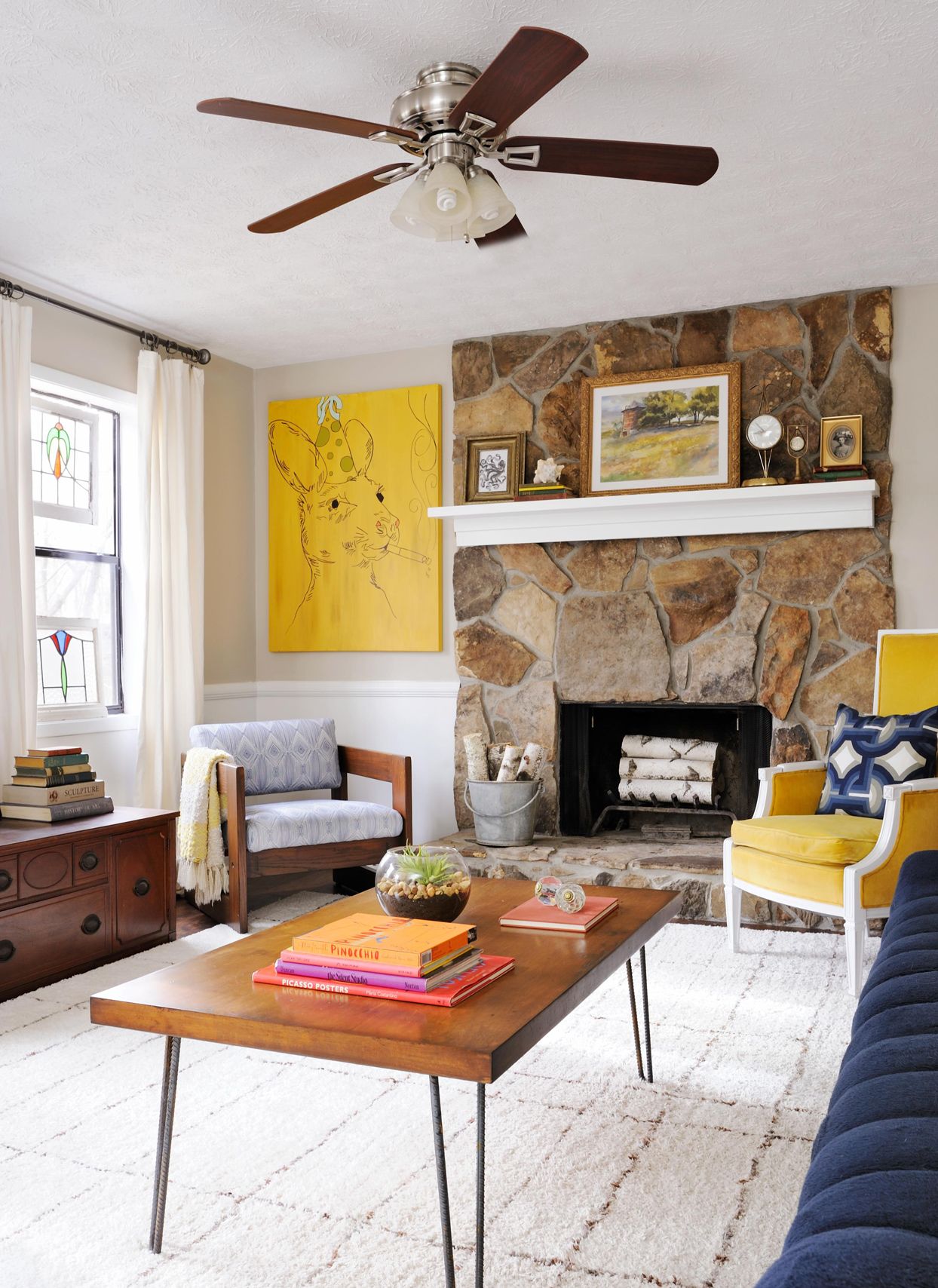 Yellow Living Room

Elements such as stone, brass, and wood combine in this living room to create a layered, inviting design. The vibrant golden yellow seen in the painting next to the mantel repeats throughout the room on furniture, throws, and other art. A blue sofa and pillow introduce cooling contrast that tempers the rich wood tones and yellow accents.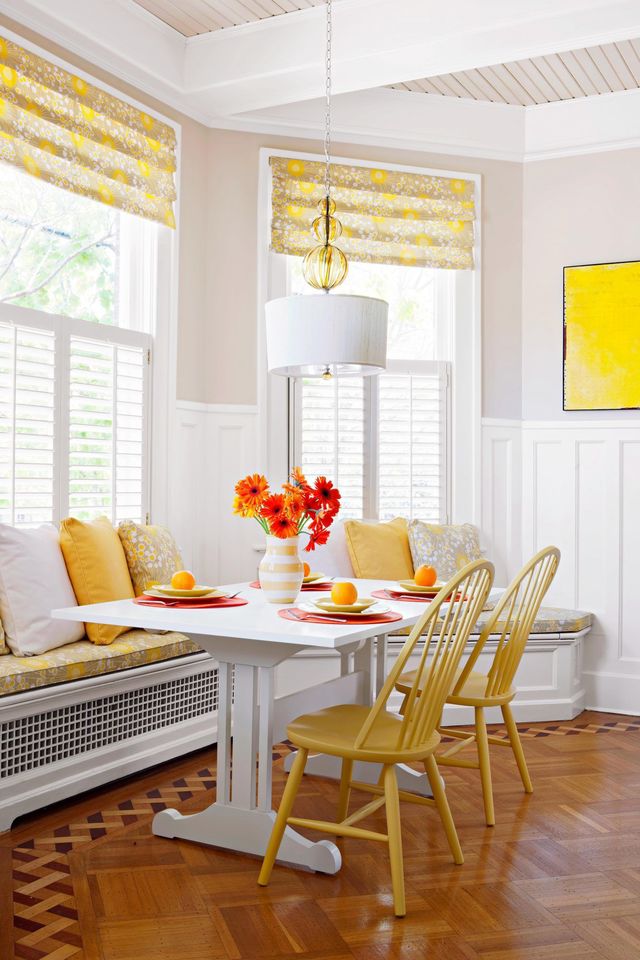 Yellow Breakfast Nook

A light-filled breakfast nook is the perfect candidate for a sweep of sunny yellow. Here, the color splashes across fabrics, furniture, wall art, window treatments, and even the light fixture. Pairing the dazzling hue with crisp white makes the space feel even brighter.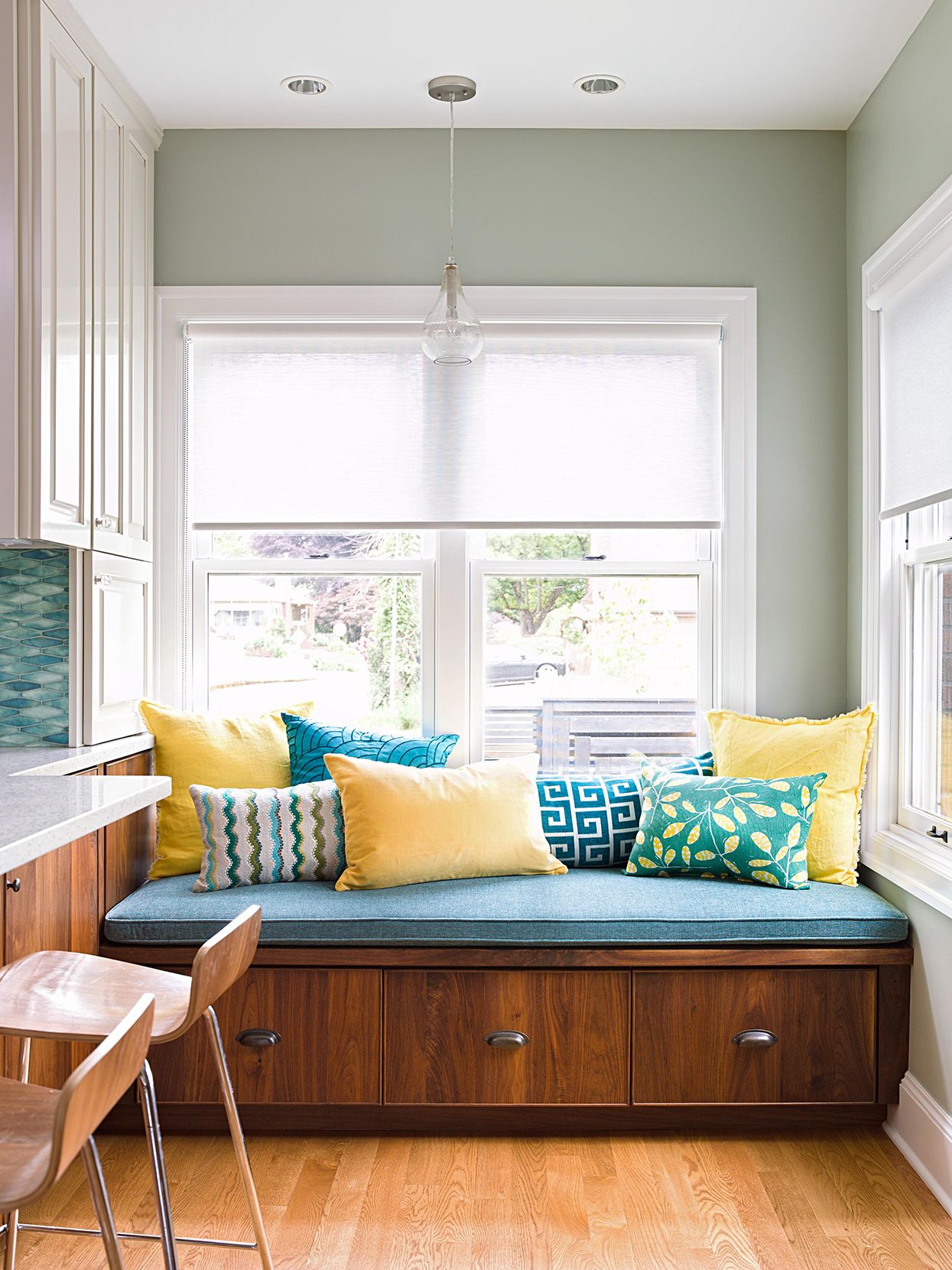 Colors that Go with Yellow

Colors that go well with yellow often come from the cooler side of the color wheel. Shades of blue and green serve as crisp complements that make yellow stand out and appear even more vibrant. This window seat demonstrates the effect with a variety of turquoise and blue patterns mixed in with buttery yellow solids.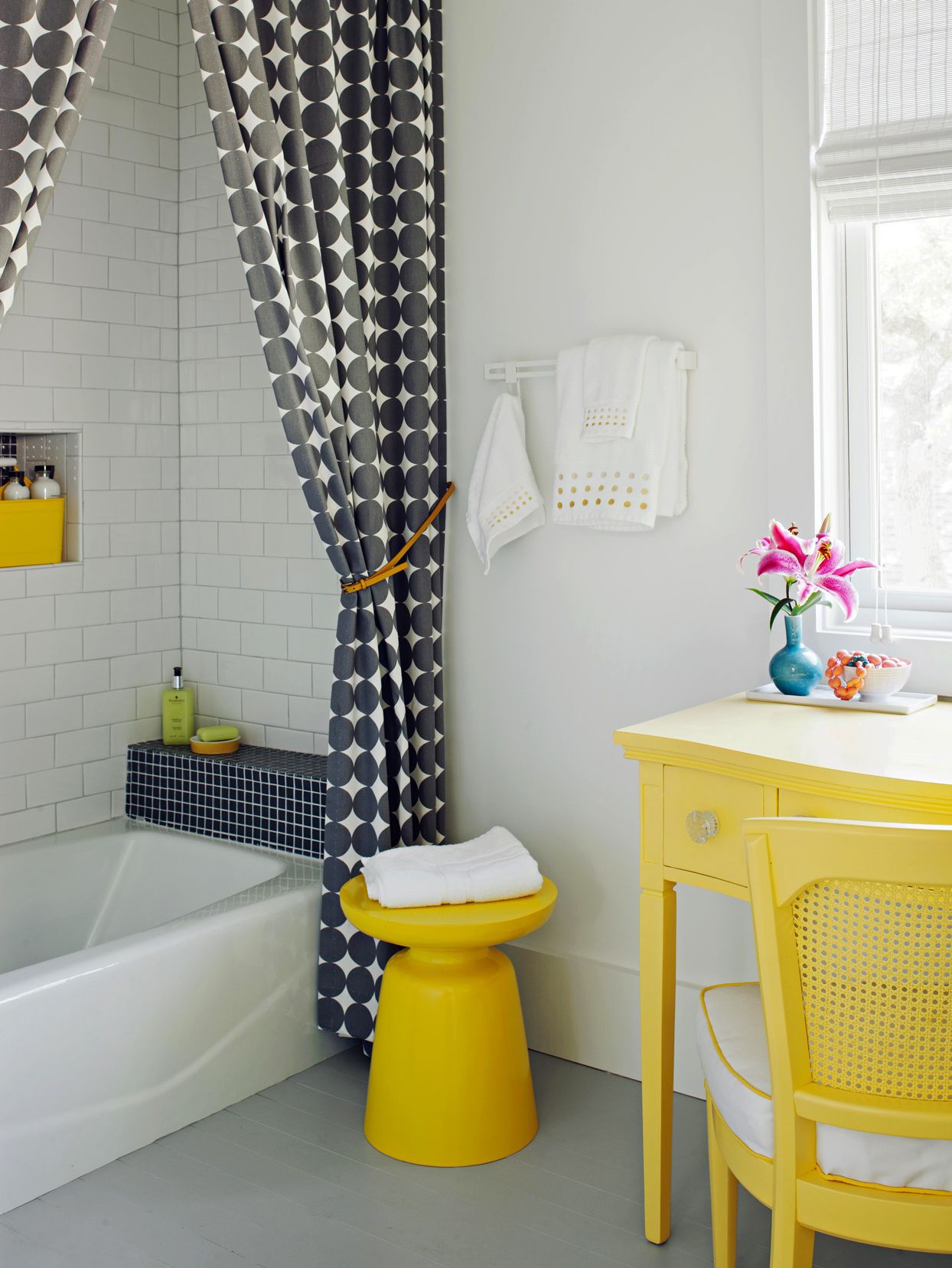 Gray and Yellow Bathroom

Gray and yellow form a classic color combination that replicates the look of a partly cloudy sky. This bathroom starts with a neutral foundation of gray floors, off-white walls, and a charcoal patterned shower curtain. Bursts of sunny yellow come through on painted furniture, a small stool, and storage accessories inside the shower.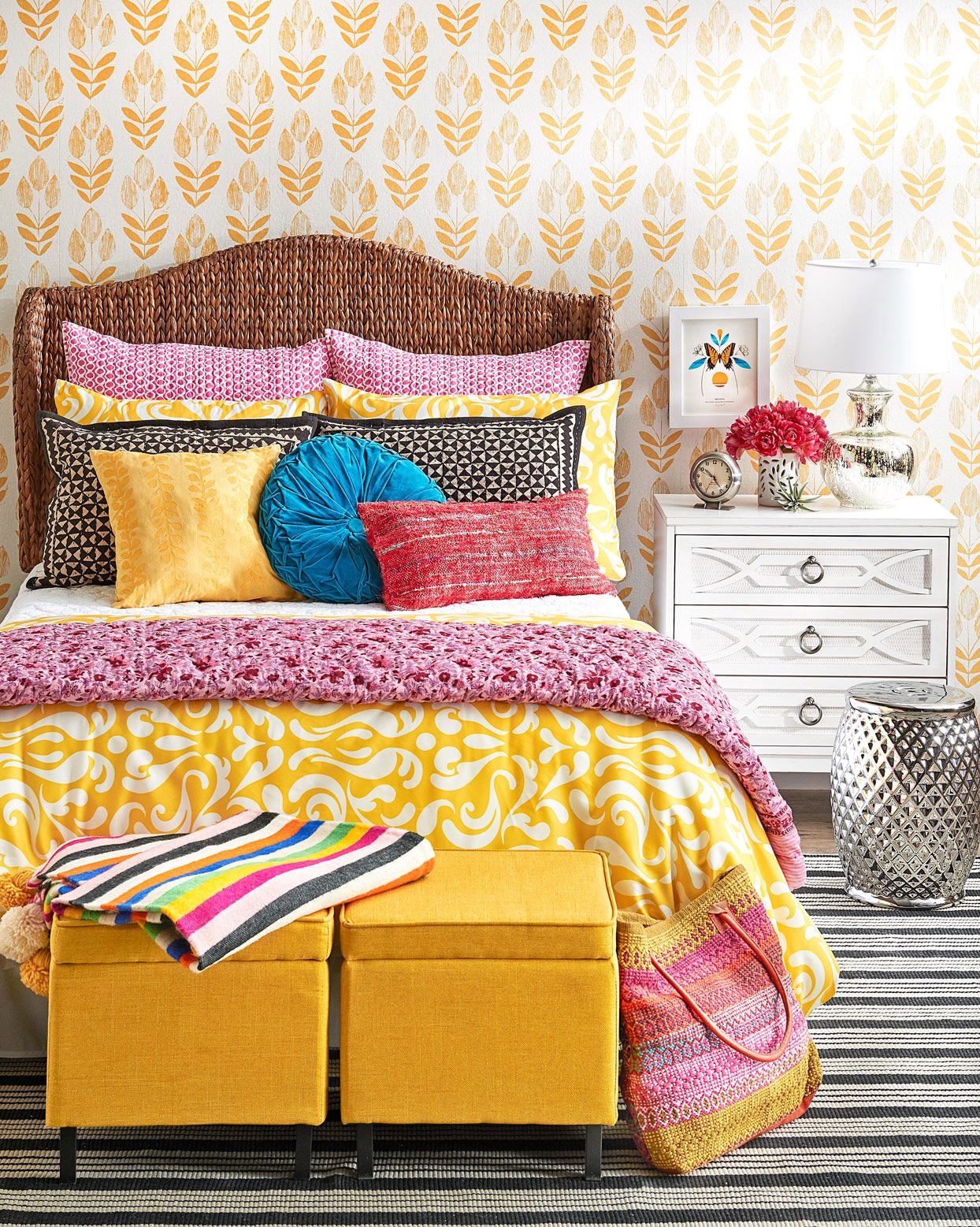 Yellow Bedroom Ideas

If you're looking for yellow bedroom decorating ideas with extra zing, pair yellow with purple. The two colors are direct opposites on the color wheel, which makes them complementary. To pull off the look, stick to muted and rich shades, and keep the colors consistent. In this bedroom, the same goldenrod yellow colors the wallpaper, bedspread, pillows, and ottomans. Touches of plum purple accent the bedding.