French-Country Style

Drawing inspiration from the French countryside, this decorating style strikes a balance between rustic and refined. Antique furnishings, weathered finishes, natural materials, and warm neutrals are a few of the characteristics you'll often find in French-country rooms. The overall effect is meant to appear welcoming and casual yet effortlessly elegant.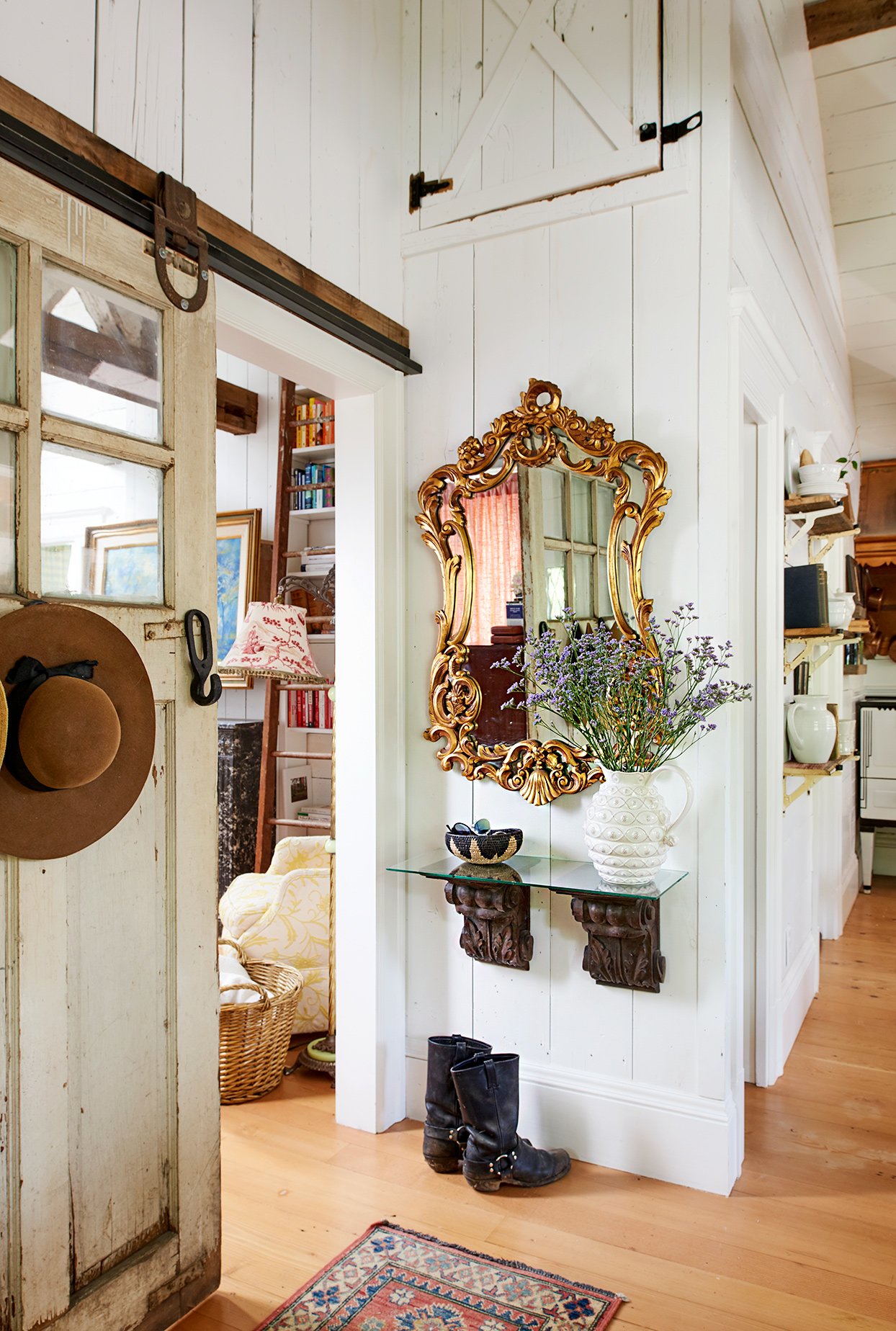 French-Country Decor

French-country interiors share some of the characteristics of farmhouse-style rooms, but the two are distinctly different styles. Curvy-lined furniture, feminine patterns, and ornate details appear much more often in French-country homes, for example. Elegant gilded mirrors and vases filled with flowers are also classic to the style.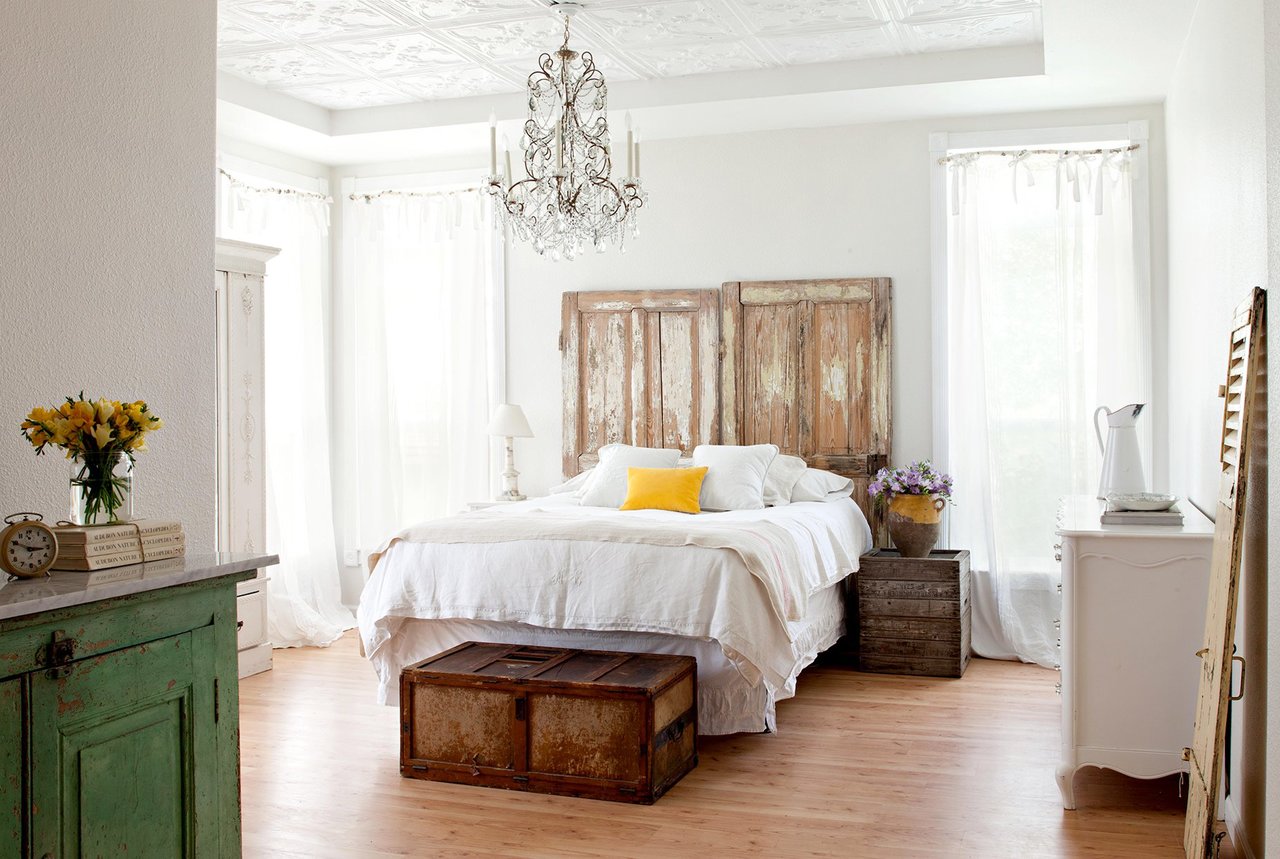 French-Country Bedroom Furniture

Antiques and salvaged elements often play a key role in French-country decor. In this bedroom, weathered wood and chipped paint finishes give the furniture texture and a sense of history. An elaborate crystal chandelier and long billowing drapes introduce simple elegance that contrasts with the more rustic elements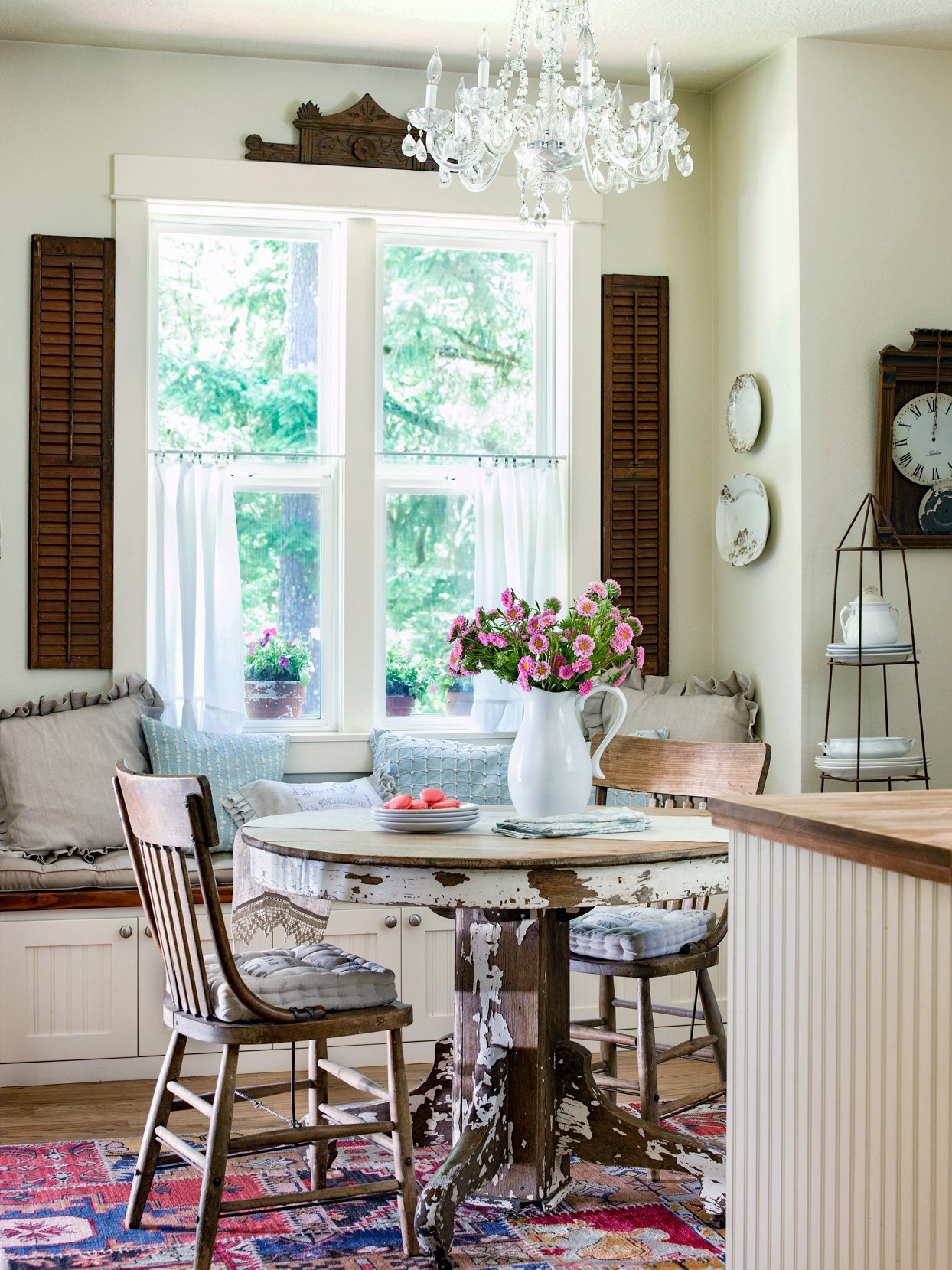 French-Country Color Schemes

Soft colors and warm neutrals form the mainstay color scheme of French-country style. Muted shades of blue, red, pink, and green often coexist with creamy whites and wood tones in this relaxed European look. Textures and tone-on-tone patterns can bring visual interest to a room amid more neutral color tones, as in this French-country dining area.


What Is French-Country Style?

Not sure what we mean by French-country style? Watch this video to learn about the defining characteristics of this elegant style. See how you can get the look at home with elements like curvy feminine lines and worn wood finishes.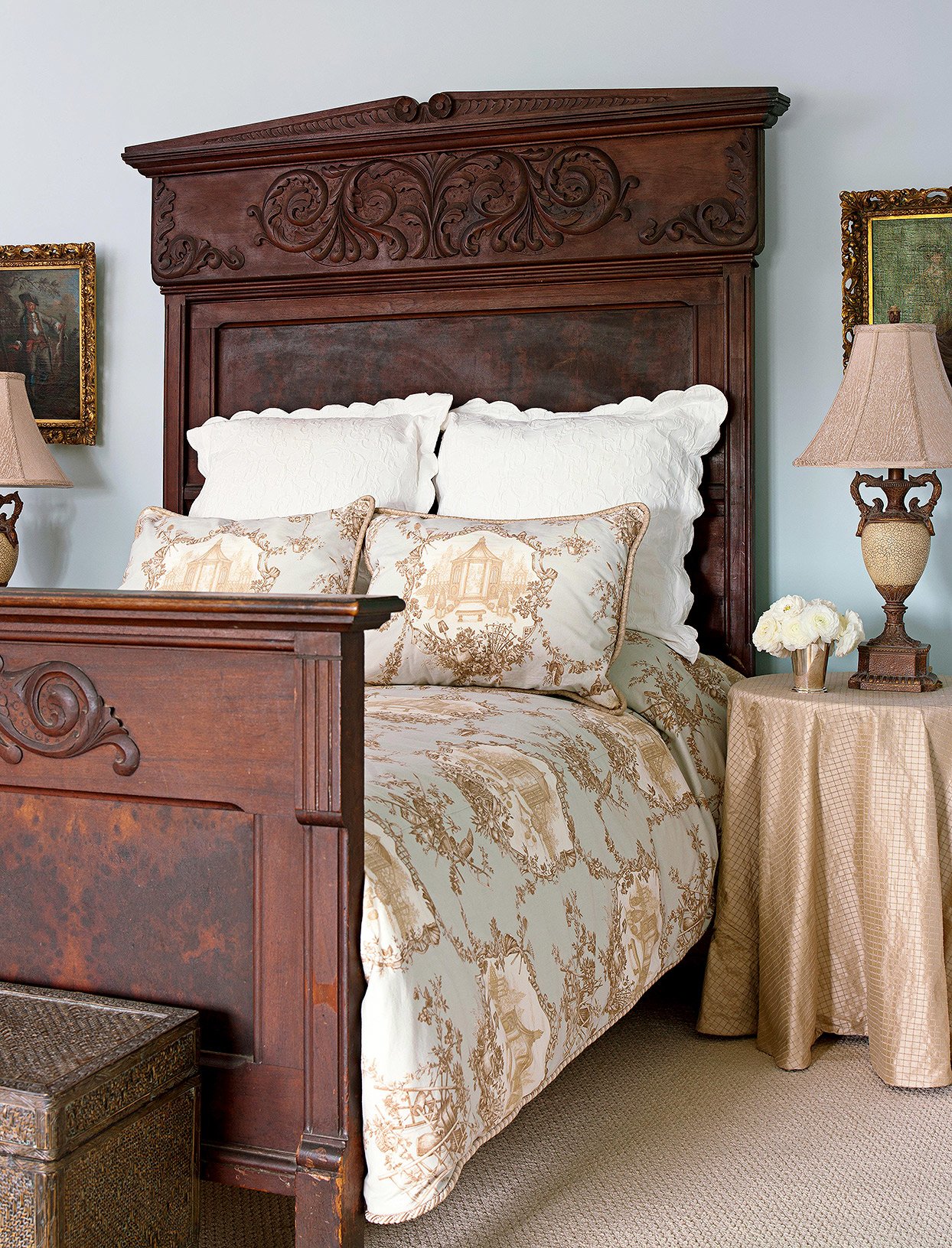 French-Country Bedding

Toile patterns are a clear indicator of country French style. This timeless print lends a classic look to any room. In this French-country bedroom, a stately antique bed and modest accessories provide an elegant backdrop for the toile bedding that sets the room's style.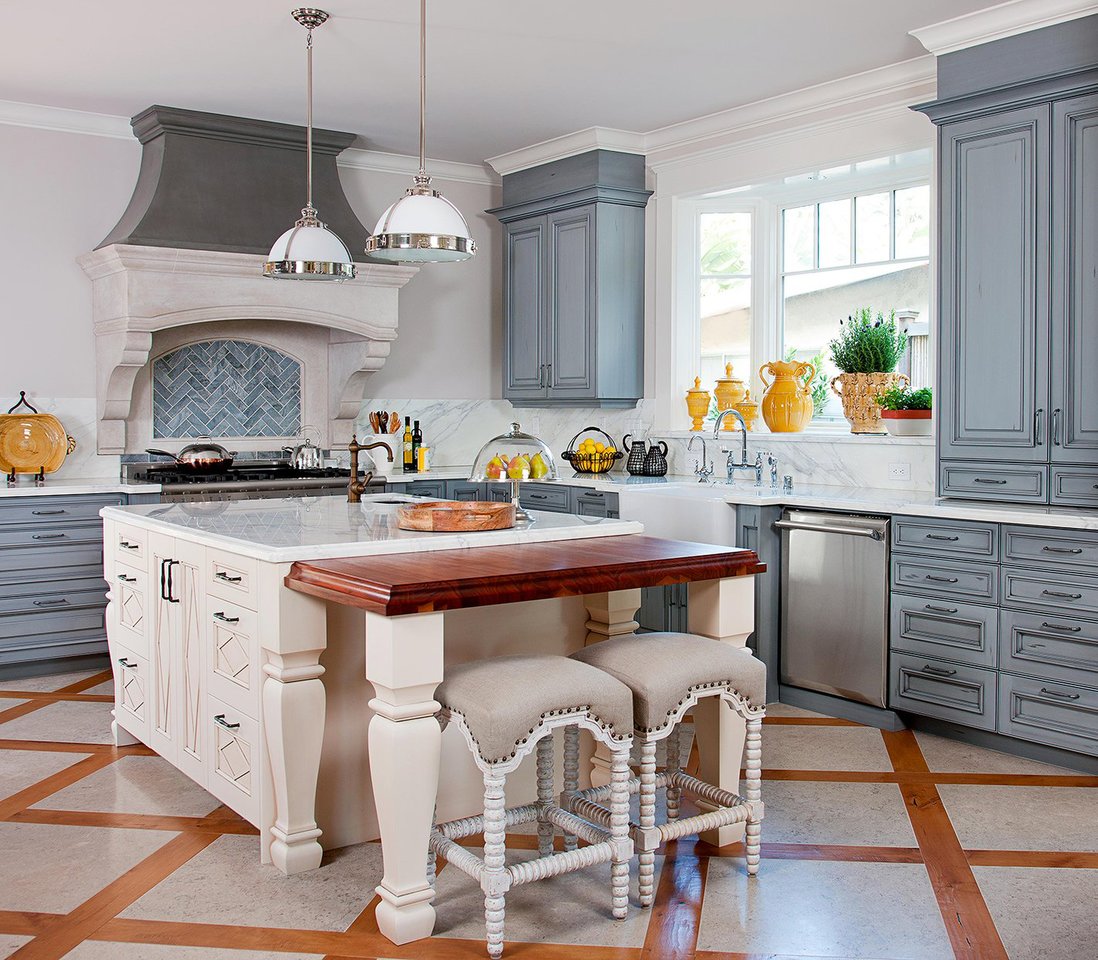 French-Country Kitchen

Use decorative faux finishes and noteworthy materials to achieve the old-world style and charming character of French-country style. In this kitchen, glazed country blue cabinets complement the casual wood-inlay pattern across this kitchen floor, while marble countertops and shapely woodworking details lend vintage flavor. A dine-in countertop extended from the island adds an intimate touch.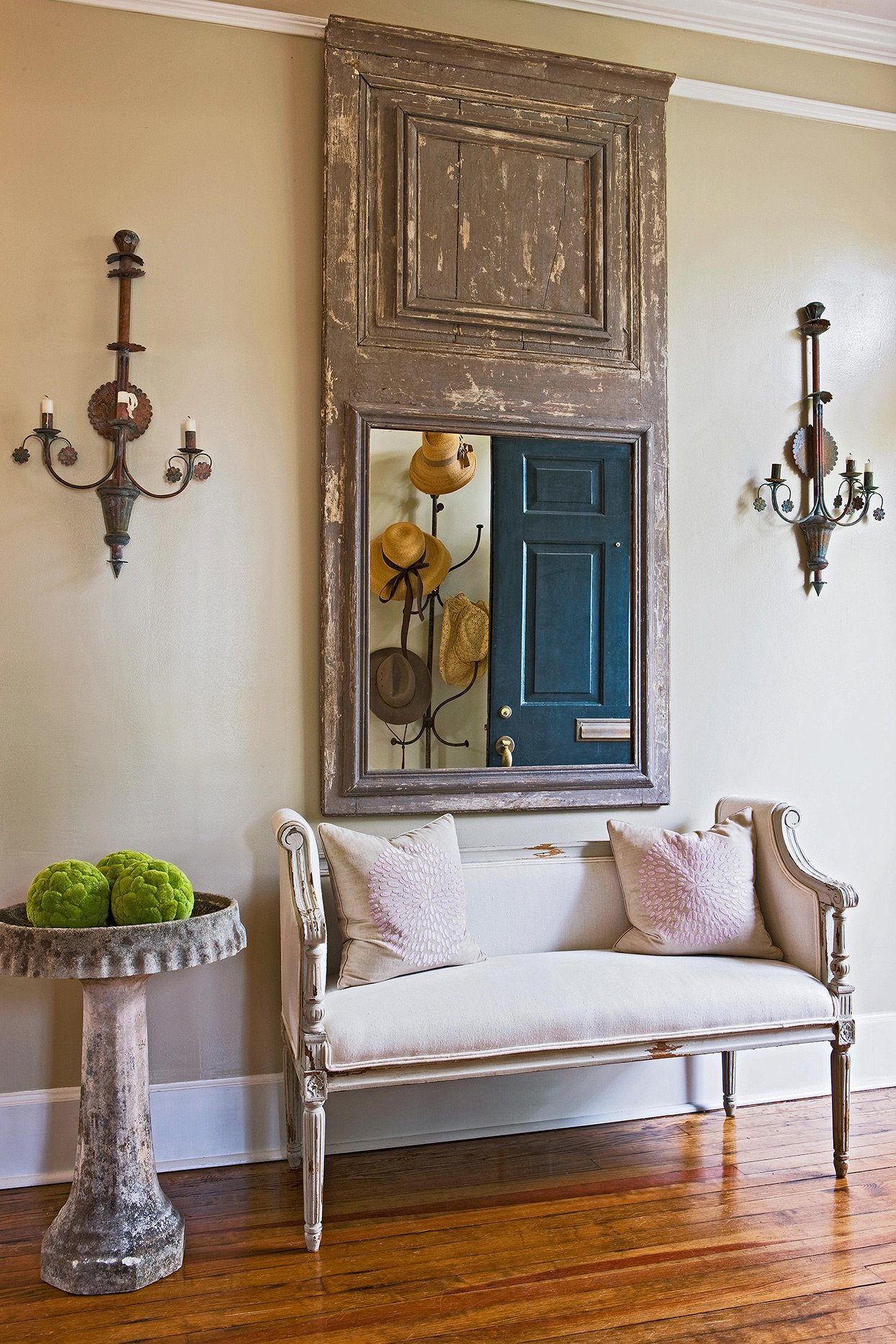 French-Country Entryway

Ornate sconces and worn wood elements in this entryway exhibit classic country French style. The muted palette beautifully complements polished wood floors and crisp walls and trim. An oversize mirror bounces light around the space, while an upholstered bench provides a cozy spot to slip on shoes.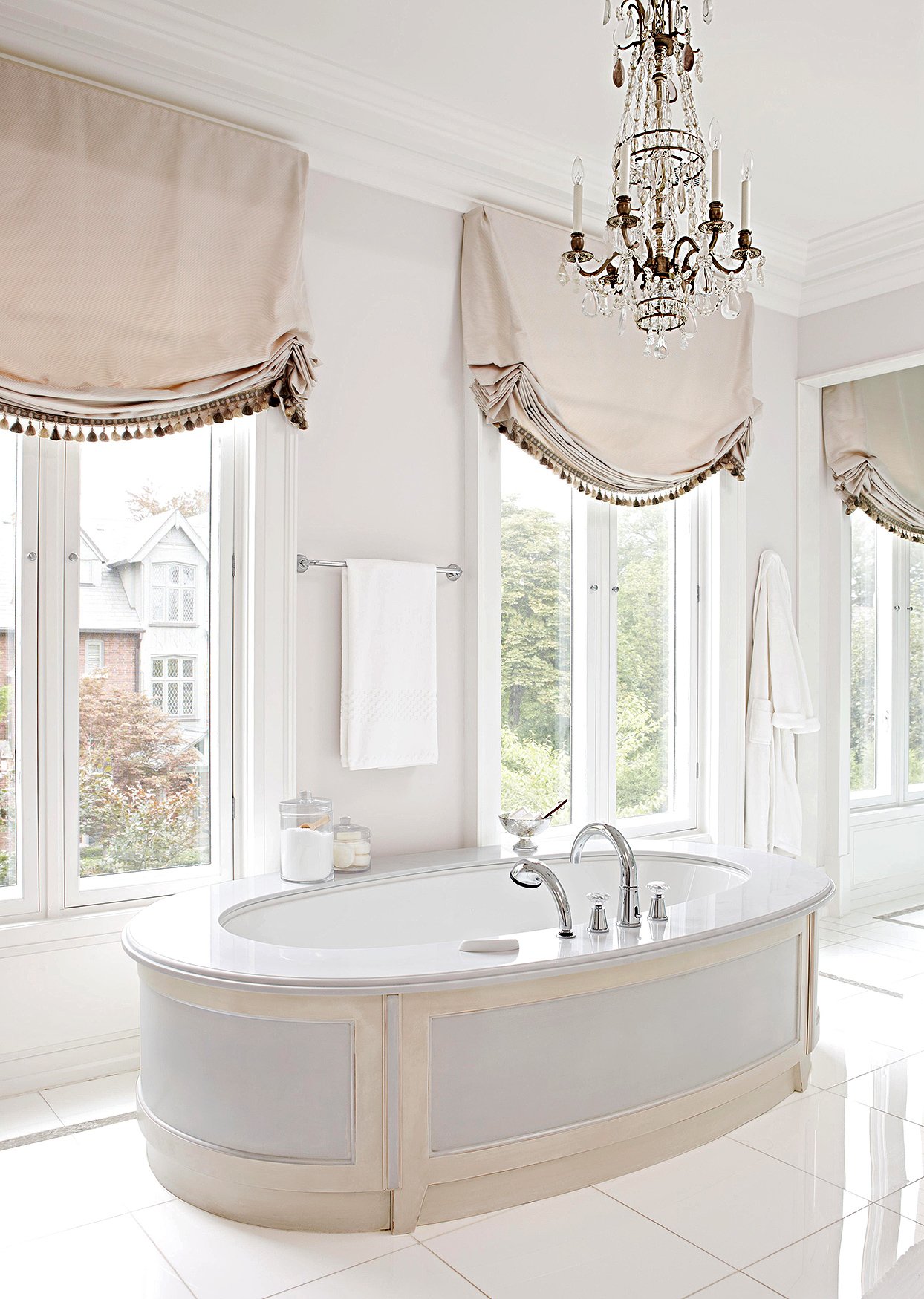 French-Country Bathroom

Window treatments with detailed trim and a crystal chandelier add elegance and French-country style to this master bath. The warm linen shades give the space a serene vibe, and the round tub breaks up the bathroom's straight lines. Accent molding and trim dress up the room.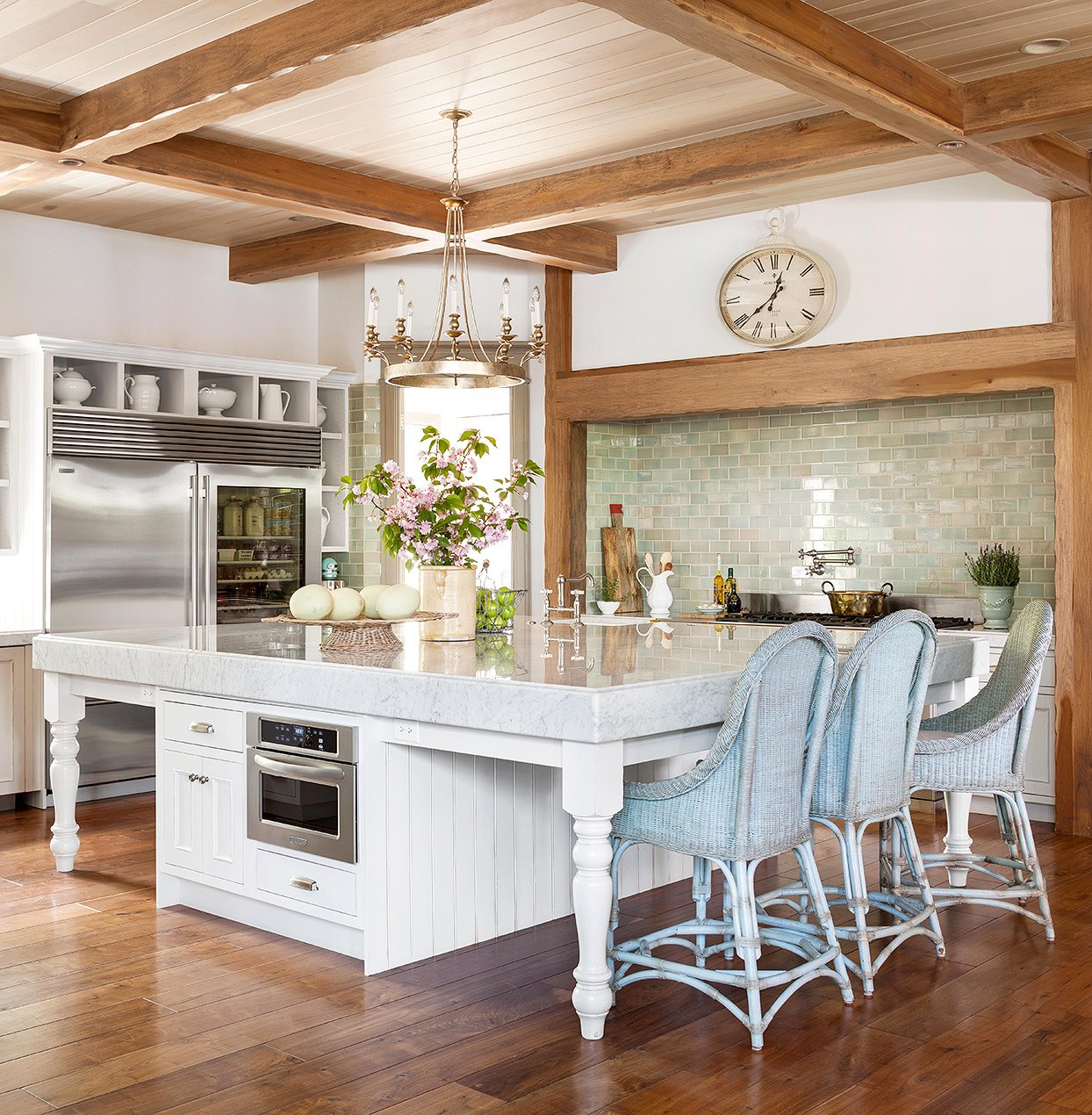 French-Country Kitchen Details

Worn wood box beams define this space as distinctly country French. Detailed woodwork and shapely legs on the island soften the square shape of the piece. Powder blue island stools and a sage green backsplash add a punch of color to the neutral kitchen color scheme.