The workspace includes a diverse range of areas for focused work and collaborative discussions alike, including a coffee bar and open kitchen, as well as soundproof pods and an amphitheater for events. The experience center also doubles as an exhibition hall, showcasing innovative products and art, which soon will be accessible through a digital platform.

"We wanted to create a working space with the feeling of home while providing a quality social and leisure space for visitors," says Joe Cheng, founder of CCD. "CCD adopted a mix-and-match design approach to create it." To do this, the team opted to integrate traditional Chinese-style furnishings alongside more contemporary pieces, including a modern fireplace and motorcycle seat. The gallery-worthy artwork, which CCD carefully curated and designed, further enriches the space, adding layers to the overall ambience. "We hope to see more and more works by artists here, and art salon activities hosted in the near future," Cheng adds. Though the experience center took more than a year to design, with ongoing refinements still underway, as Cheng says: "Time makes perfect."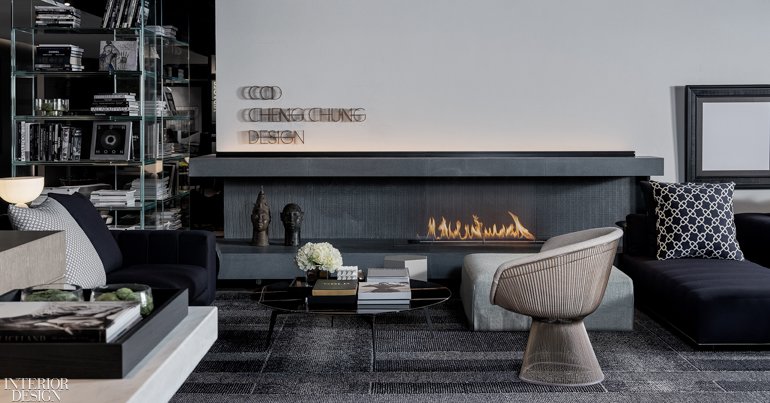 The office features several fireplace installations, including the one above. Photography courtesy of CCD.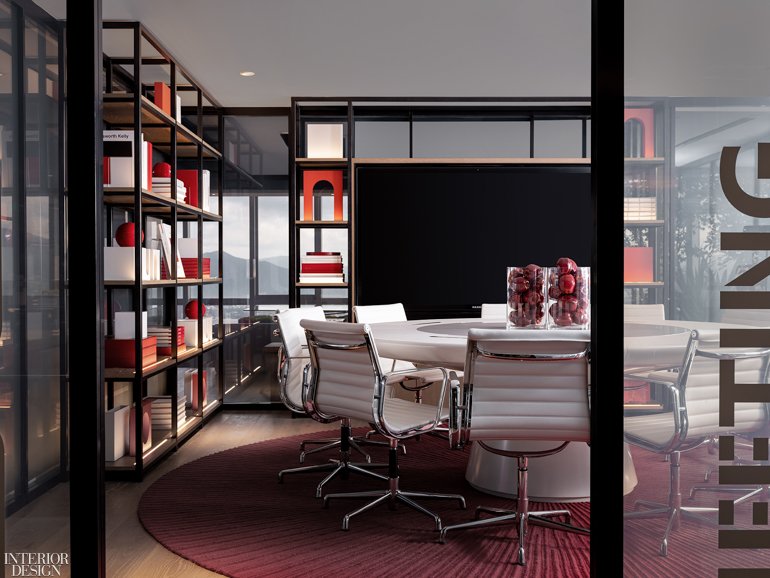 One of the thematic meeting rooms in the office. Photography courtesy of CCD.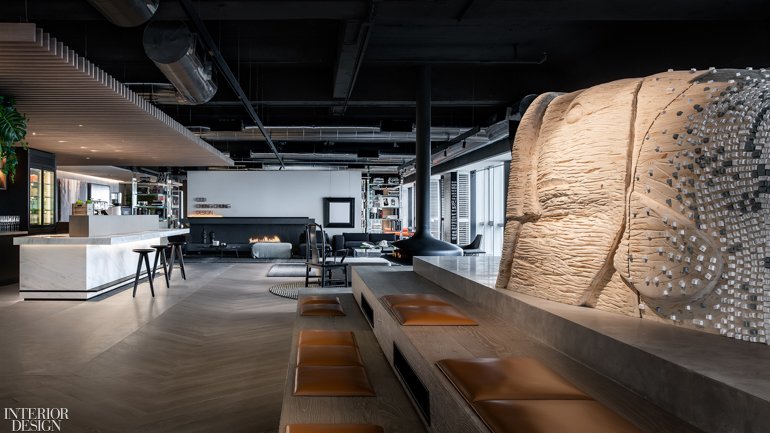 Visitors have their choice of whimsical seating near the coffee bar. Photography courtesy of CCD.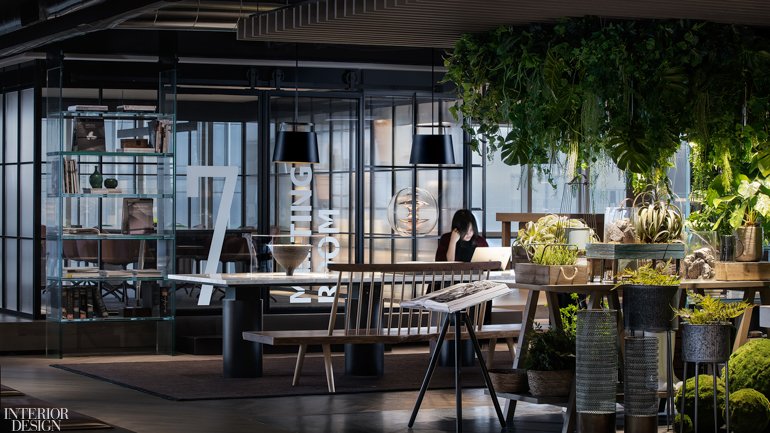 A corner of the office with lush greenery. Photography courtesy of CCD.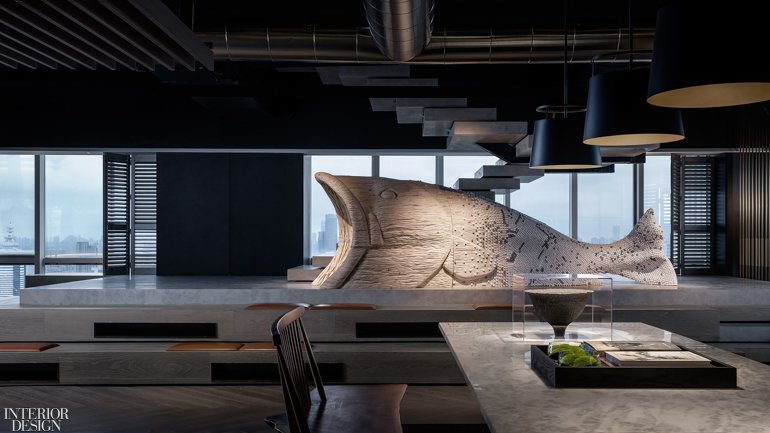 The wooden artwork "Big Fish" injects vitality into this academia-centered area. The artwork also implies CCD's new sub-brand "Fish Eye Design (FED)." Photography courtesy of CCD.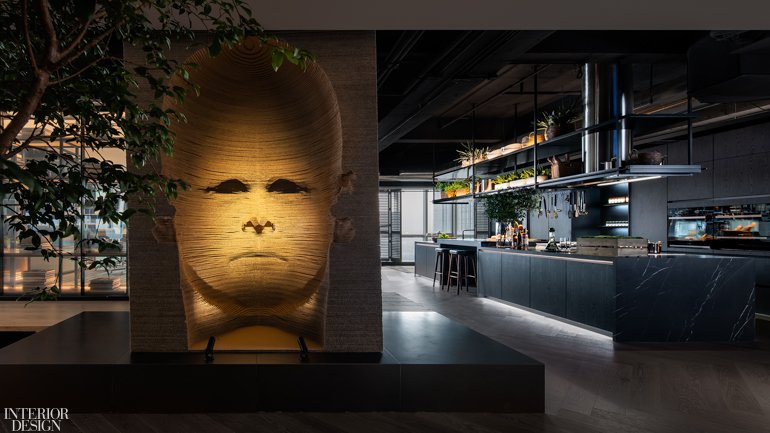 The open kitchen on the other side of the coffee bar features a versatile island. Photography courtesy of CCD.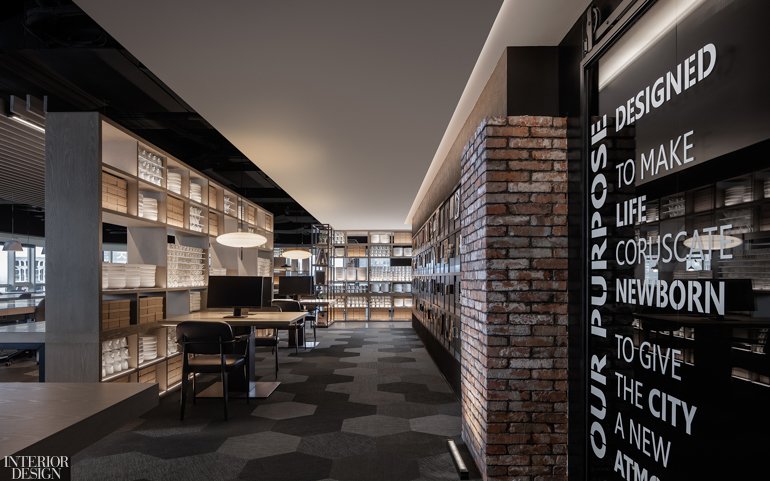 For the Product and Exhibition Hall, CCD selected products that showcase the newest technologies and sustainable designs, from distinct lighting fixtures to furnishings. Photography courtesy of CCD.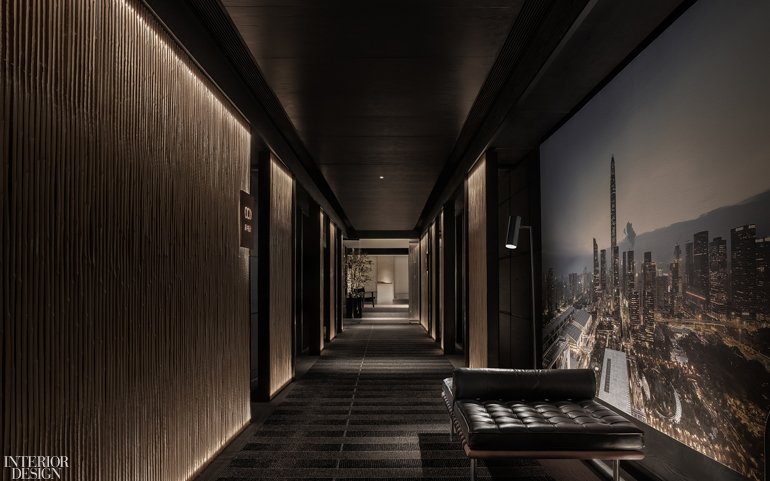 The elevator hall, referred to as "Time Gate," introduces visitors to the art-filled space. flanked by bamboo grilles, which help create a tranquil ambience. Photography courtesy of CCD.