Back in the spring of 2019 the founders Jorge Almada and Anne-Marie Midy, so kindly invited me and a few of my close girlfriends to stay in their San Miguel de Allende home. We had such a great time staying in their beautiful home and exploring everything San Miguel de Allende has to offer.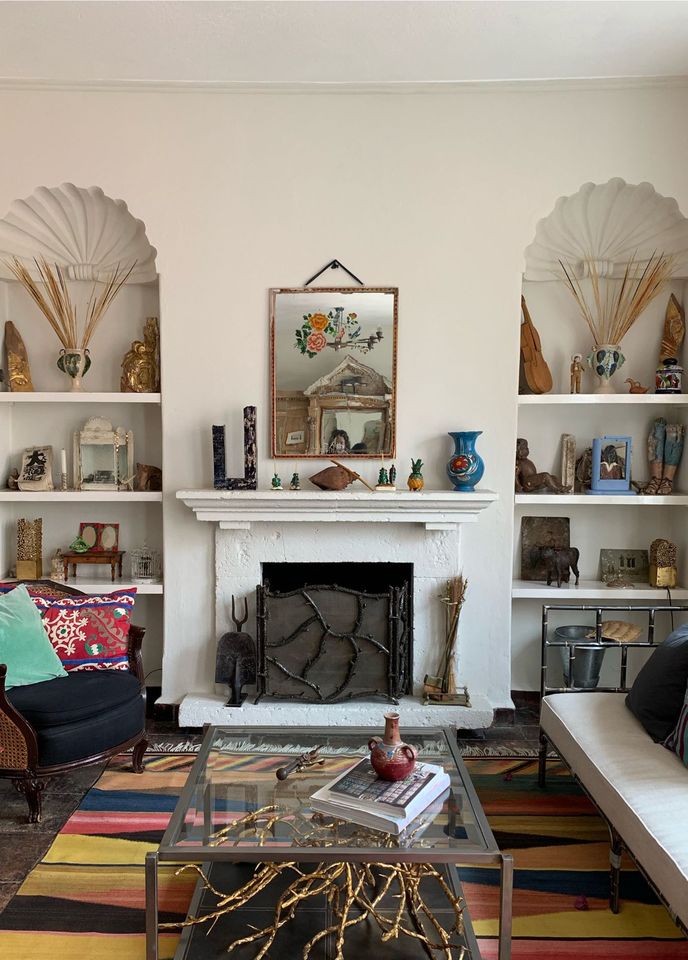 The den features a fireplace with two inset bookshelves on either side that have a unique shell-like detail at the top. The room neutral room has an unexpected use of color. The multicolored area rug and assorted throw pillows give this room a pop of color.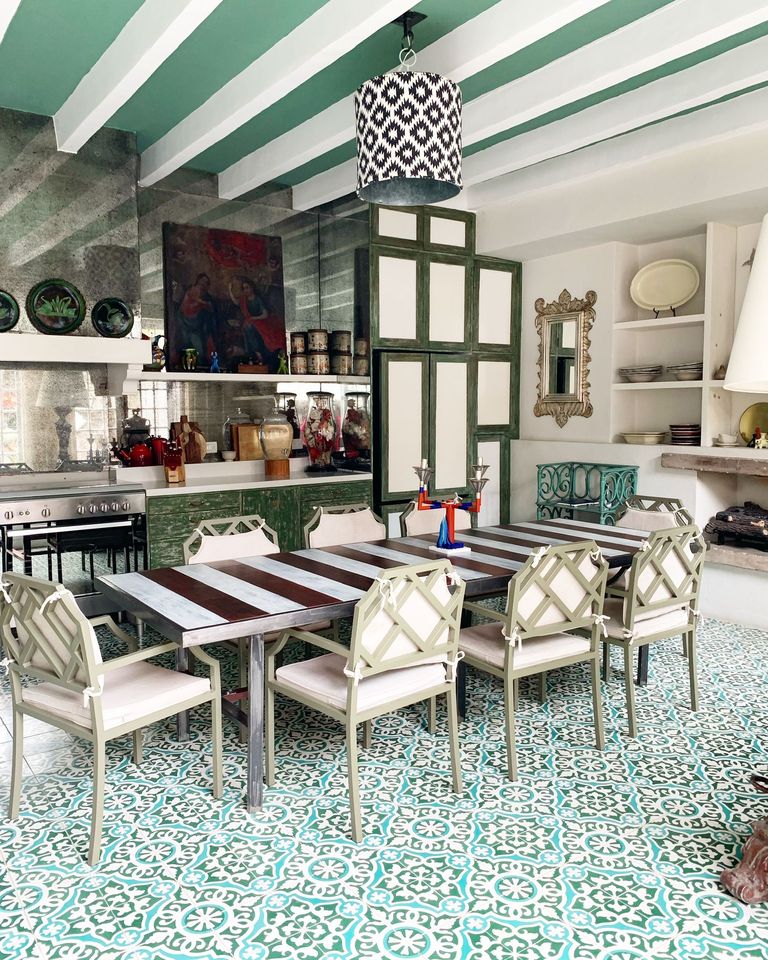 The dining room is framed in the color teal with a teal and white beam ceiling and a teal-based mosaic flooring. The kitchen featured an unusual reflective metal backsplash and weathered green cabinets that add personality. The table and chairs are both by Casamidy.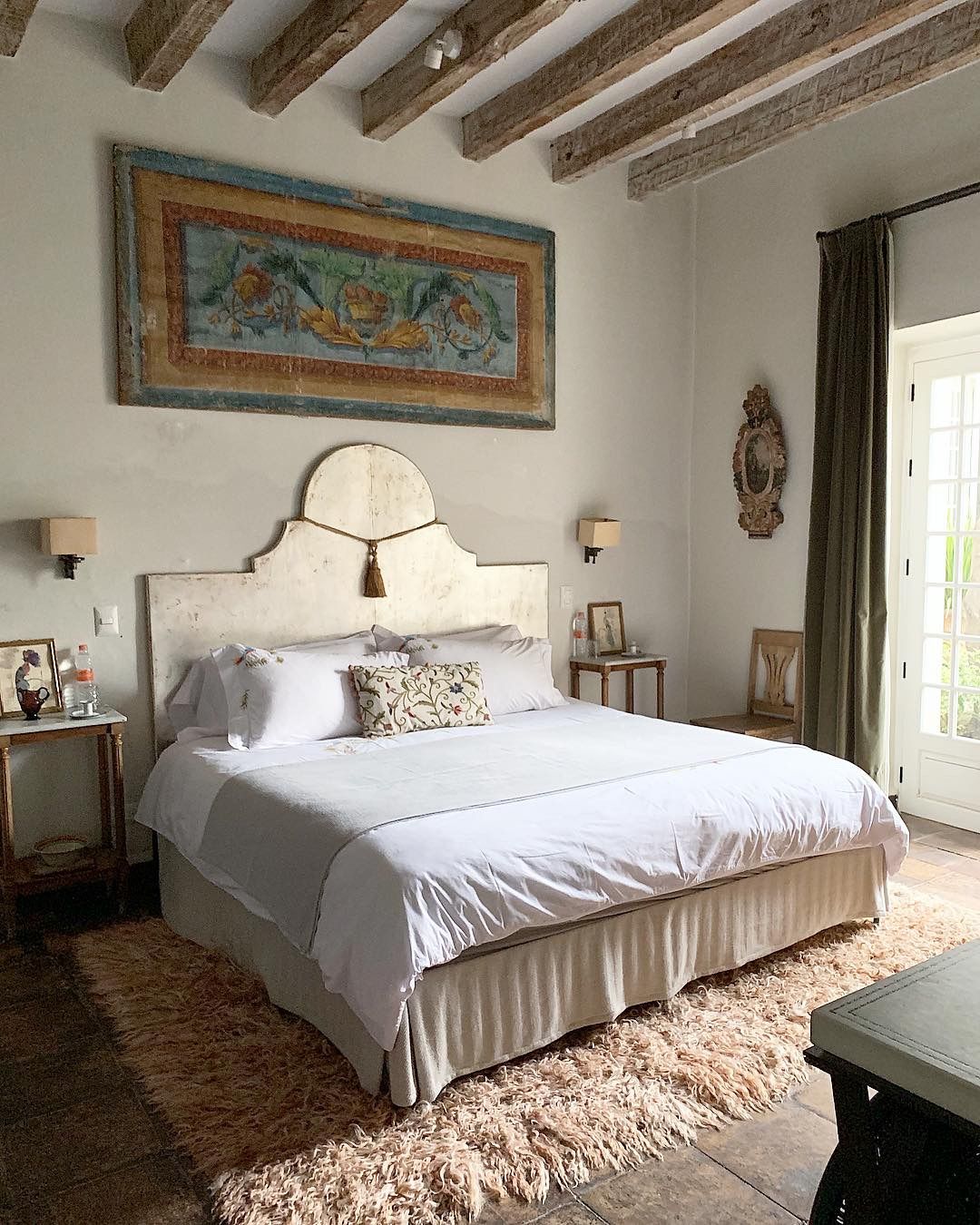 The bedroom is grand with a wood beam ceiling and plush light pink rug. The decor from the painting to the sconces and curtains give this room just the right amount of detail. The headboard is an original Casamidy design.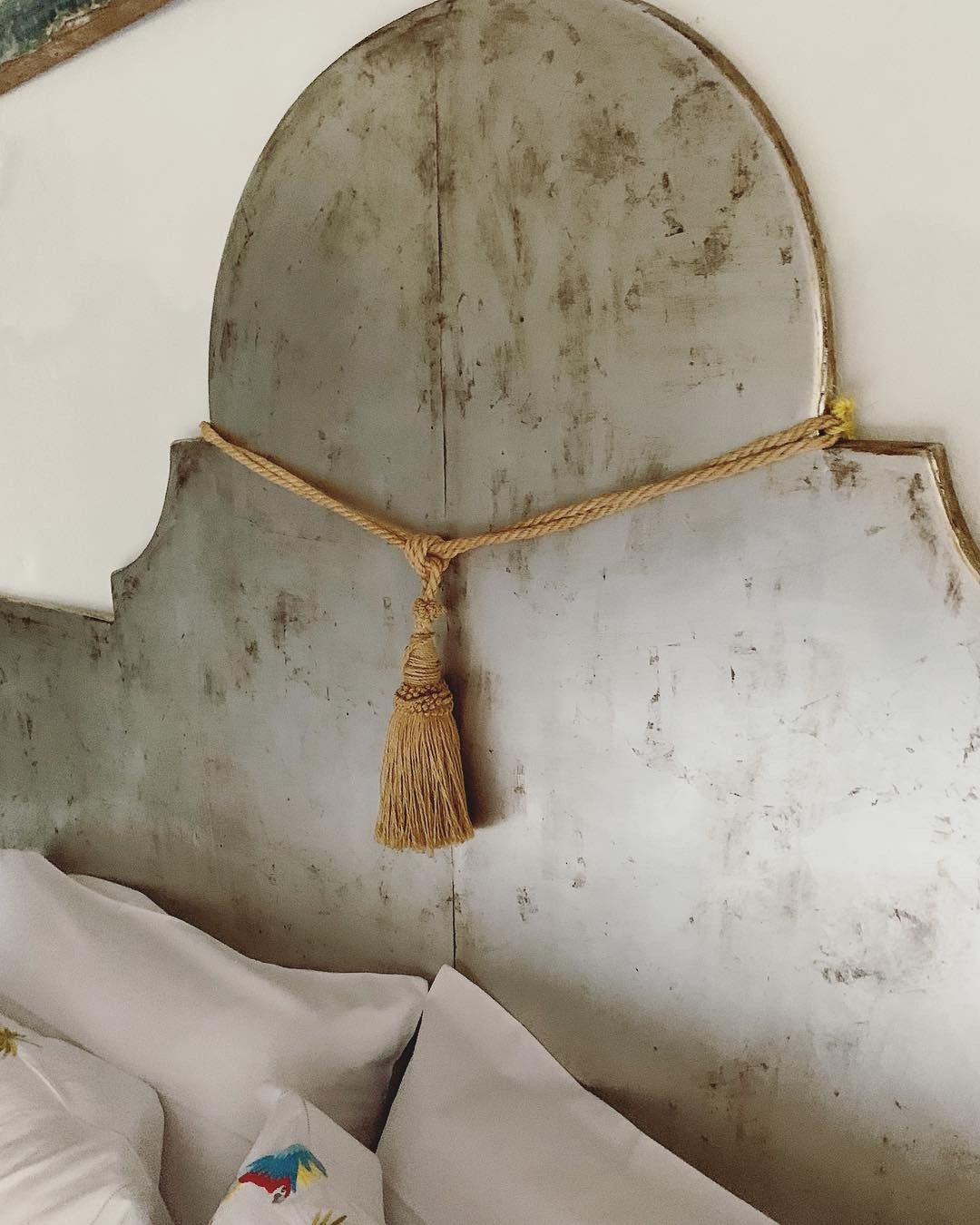 The headboard is made out of wrought iron and comes in both silver leaf and gold leaf.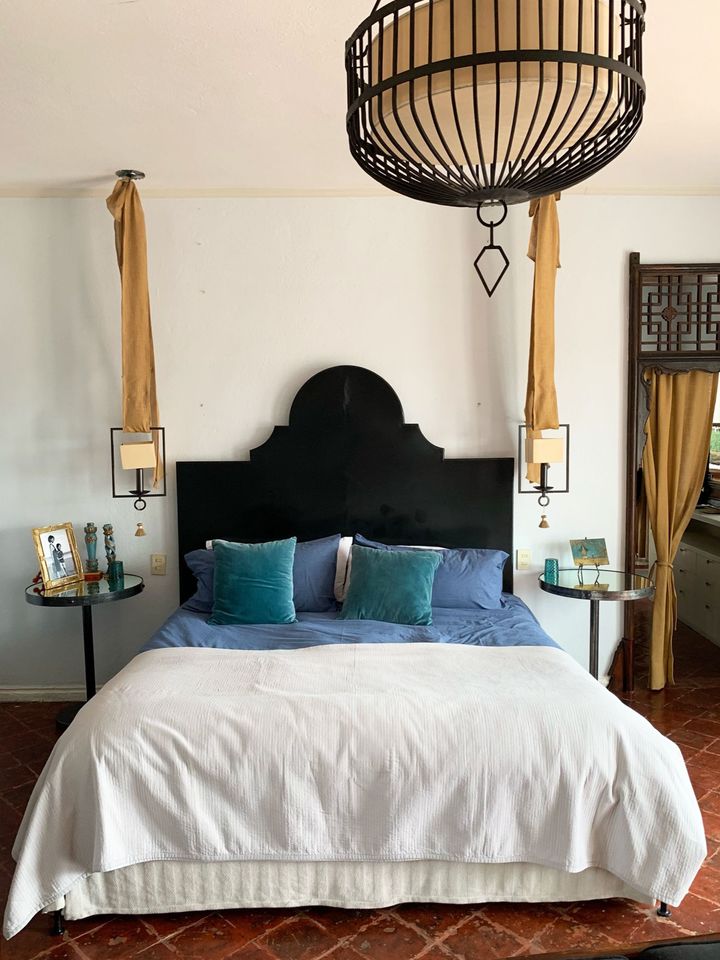 The second bedroom features a vibrant color palette with blue linen sheets, teal velvet pillows, and gold toned curtains. The headboard is another original design by Casamidy.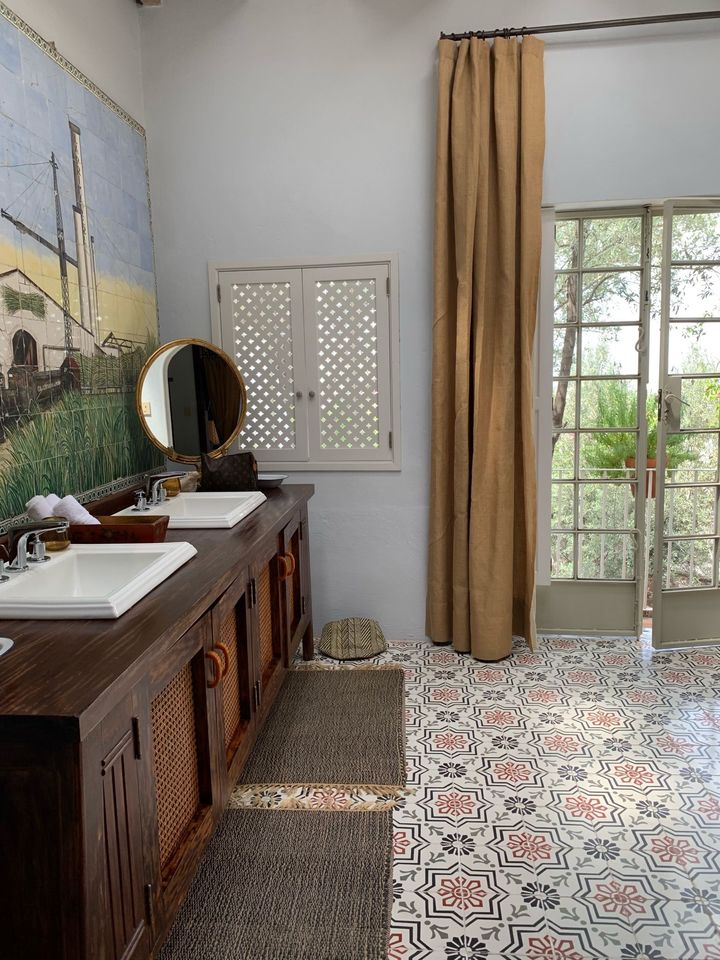 The bathroom has intricate tile floors, jute rugs, and floor-to-ceiling brass curtains.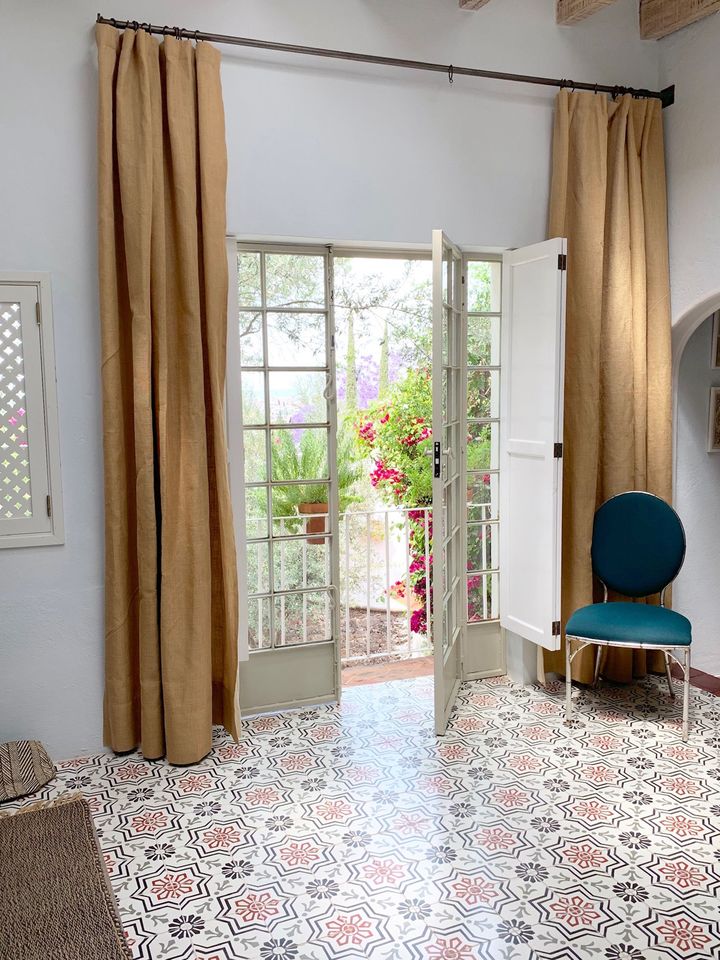 The curtains frame a set of double doors to a small balcony filled with greenery. The velvet teal chair creates a nice pop in contrast to the gold tones.