Proving that you can get Michelin-star style on a street food budget, our budget dining room ideas are a triumph of creativity over cash. They encompass every eating area you're likely to encounter, from neglected separate dining rooms to open-plan entertaining hubs to kitchen breakfast nooks – and all they need from you is a little time and imagination.

We've avoided the dining room ideas that, while beautiful, require hefty investment. But we have found ways to fake dream items – like pricey encaustic patterned tiles, a 'new' suite of table chairs, bespoke storage and fancy wall art.

You'll be amazed at what's possible…


1. Paint a feature arch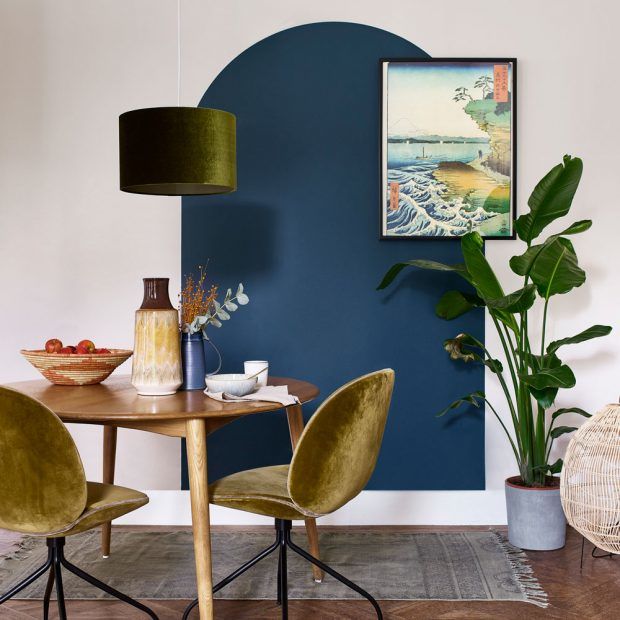 If you have a room that lacks architectural detail, you can fake it with a simple paint trick. Using a dark paint that contrasts your main wall colour so that at a glance it looks like a niche or alcove.

To draw a neat arc, cut a length of string measuring the diameter of the circle and attach it to a tack or pin. Tie a pencil or chalk to the other end, then, holding the tack in place, draw out the arc. Use an angled detail brush to paint a neat edge, then fill the rest of the area with a larger brush or roller.

'A quick paint job is the best way to give a well used room a new lease of life,' says Marianne Shillingford, Creative Director at Dulux. 'Whether you want a whole new outfit for the space, or just an accessory like a feature wall or an eye catching shape painted in a bold colour.'


2. Upcycle a chair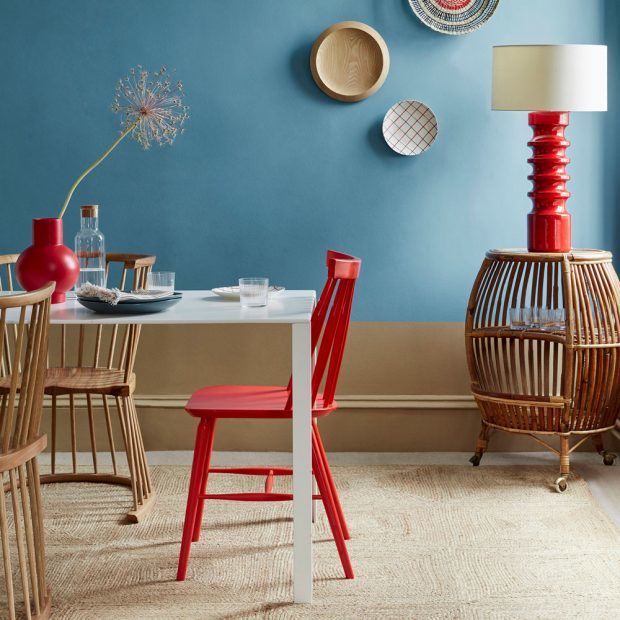 Giving a wooden seat a new lease of life with a colourful upgrade is one of our favourite upcycled furniture ideas. Just one or two chairs is enough to make a striking impact. First, gently sand down the chair and use a dry cloth or brush to remove any dust before wiping down the chair. Apply a base coat of wood primer.

For an even finish, you could try a spray paint. If using paint, eggshell or vinyl matt will provide a low sheen. For a super matt finish, go for a chalk paint but for a shiny lacquer, a gloss paint will create a durable and interesting contrast to make a bold colour really pop. Find all the top options in our guide to the best paint for furniture.


3. Create freestanding storage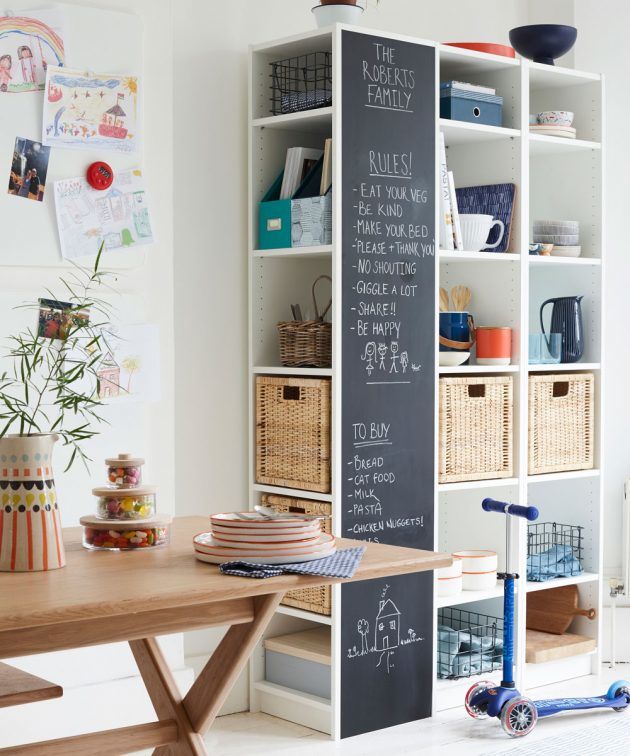 Carpenter made built-in storage or additional kitchen cabinetry could blow the budget, so create your own with a trusty Ikea flatpack. Turn cube shelving into the family's control centre with compartments for tableware, school letters and other daily essentials.

Baskets will help hide the clutter. Fit one shelving section at a right angle to the other units and cover the side panel with a cut to fit vinyl chalkboard sticker or paint for this genius dining room storage idea.


4. Stencil the floor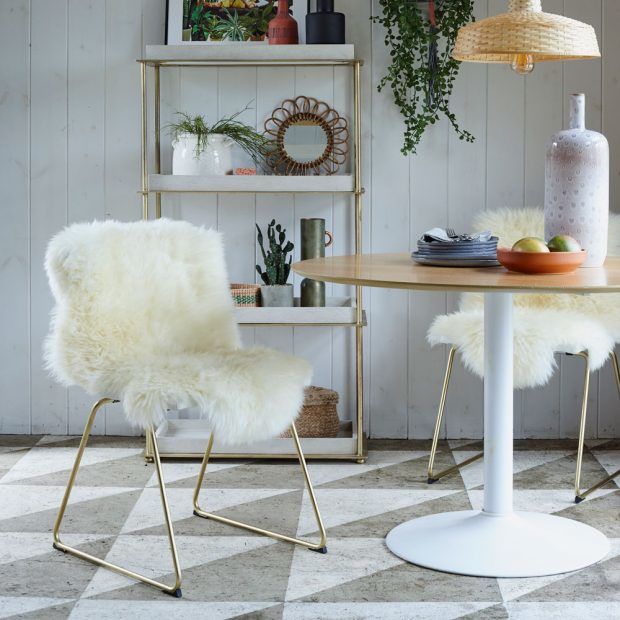 Encaustic patterned tiles may be a hot trend for kitchens, but they come with a hefty price tag too. Update concrete, wooden or plain flooring with a painted tile effect. Whether it's a simple geometric or more ornate design, stencils will help a measured, create a uniform finish.


5. Make your own table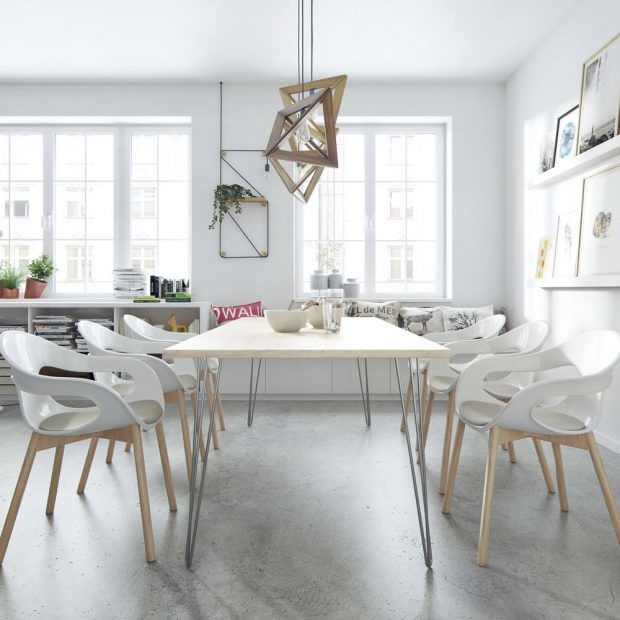 Refresh an existing favourite or create your own design, with new legs. It's the perfect solution if you can't find an off the peg table for an awkward or irregular sized room, adding your own top means you can make it a totally bespoke.

Add lots of pre-aged character with a reclaimed piece of wood or go for the natural, rustic look with a waney edge piece of wood. Make it Scandi-cool with a thick piece of plywood or create your own concrete-effect look by applying micro-cement to a solid piece of wood. Whatever surface you choose, be sure to seal the finish to avoid marks and stains.

Hair pin legs are perfect if you like an industrial look or if you have a small space, the thin legs allow an open visual flow. Trestle or A-Frame legs are ideal for large or long table tops, or try a colourful option with powder-coated TipToe clamp legs.


6. Create a long lasting display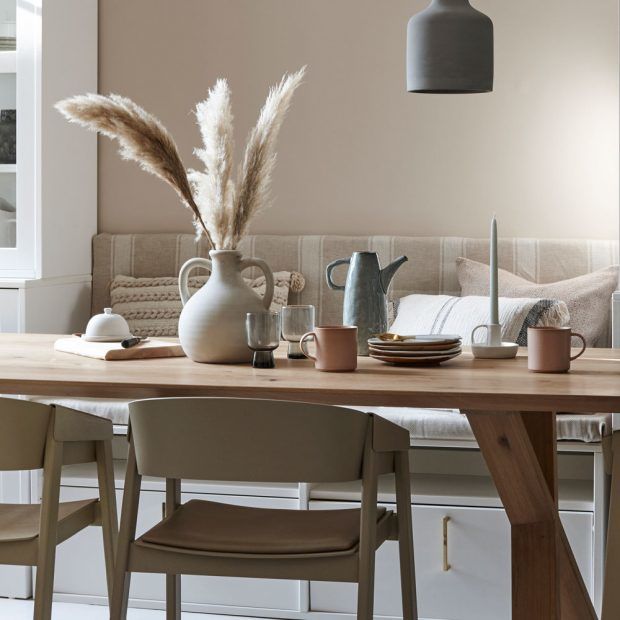 Add some instant wow-factor with some hand-crafted dining table decoration ideas. Right now, it's hard to scroll through Instagram without spotting dried or preserved flowers and grasses. The trend for textural stems like fluffy pampas or a bunch Bunny Tails not only brings subtle colour and movement there's plenty of practical positives, too.

They are pretty much maintenance free and will last and last (especially when spritzed with hairspray), making the cost per use minimal. Add the stems to a sculptural vase for even more impact.


7. Layer statement plates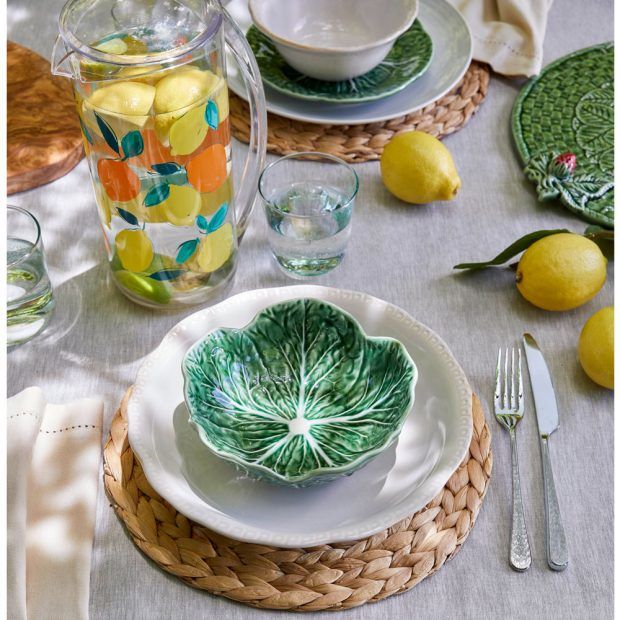 You don't need to invest in a whole new set of tableware to refresh your dining set up. Simply update a white dinner set with the addition of statement side plates or bowls. Layer on colour with gorgeously glazed finishes, pick a patterned design or this leafy textural bowl brings a fresh twist to the table.


8. Revamp your table linens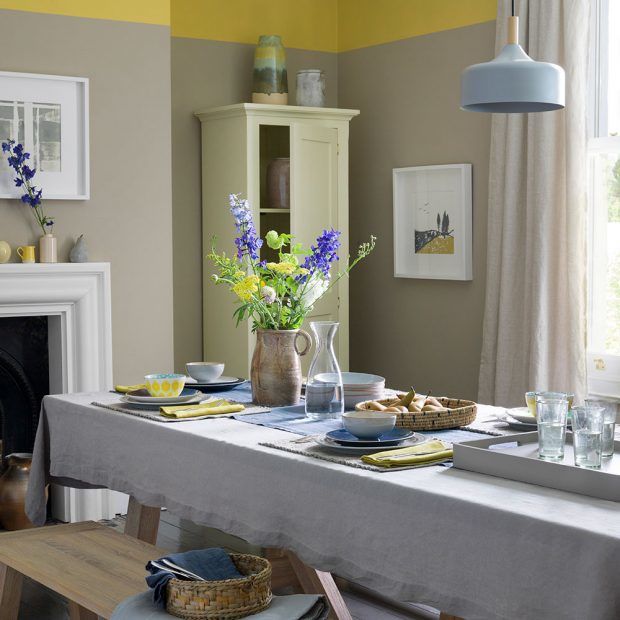 Think about more creative ways to lay your dinner party table. A stylish tablecloth will update a tire table in minutes, covering up scratches and watermarks alike. Keep to a natural linen design for a less formal look, or use a runner if you're worried a cloth might seem to fussy.

Use napkins and placemats as accents that pick out colours used elsewhere in the room, creating cohesion. Here, blue references out the lighting and crockery and yellow the paint at the top of the wall.


9. Substitute chairs for a bench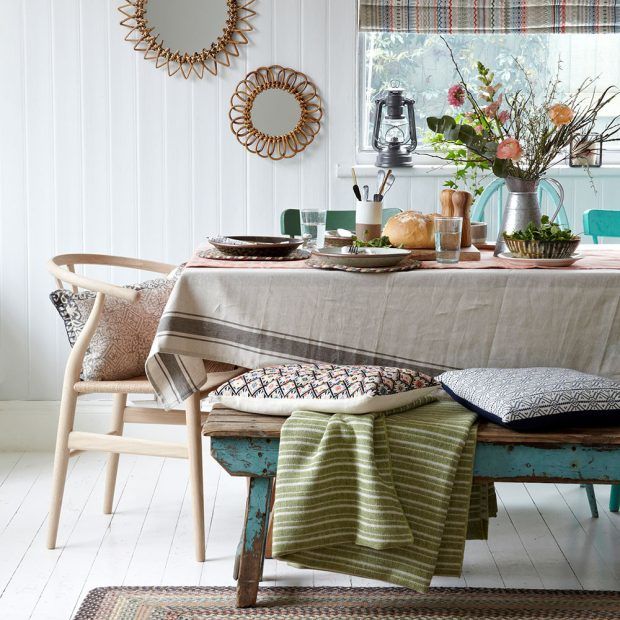 Adding a bench that tucks under a table is an affordable way to add extra seating, and a space-saving one at that. It can look the part in all schemes, too, so whether your room has country-style Shaker cupboards or sleek and contemporary units, a bench could be the answer to fitting the whole family round the table together.

For comfort, load your bench with cushions and throws that will encourage the family to stick around and chat long after dessert.


10. Buy or make a new window blinds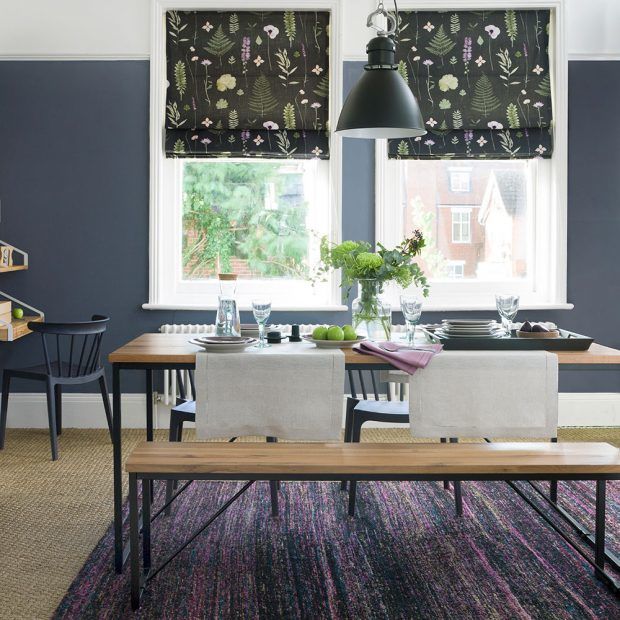 Make the windows the focal point of your room by hanging a beautiful blind that demands attention. Go for a Roman blind so that the pattern is always visible – you can keep it on budget by learning how to make a Roman blind.

Alternatively, try changing things up with a fresh dining room curtain idea.