As avid readers and design enthusiasts, there's nothing we love more than a stylish bookshelf moment. From DIY floating shelves to design-savvy stacks, built-in cubbies, and even hidden library passageways, these bookshelf ideas are going to make sure you store and display your reading material in style. With this advice in mind, you'll always be shelfie-ready.


1 Choose a High-Impact Theme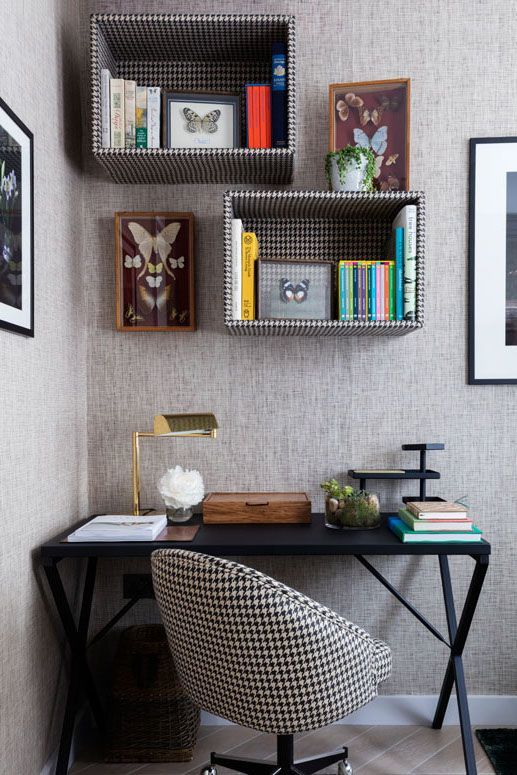 To give a workspace or reading nook cohesion, upholster your floating shelves or cubbies in the same fabric as your seating. We love the contrast between the graphic houndstooth print and butterfly motif in this space designed by Studio Ashby. The stacked floating cubbies achieve great dimension, too.


2 Stack 'Em Under the Stairs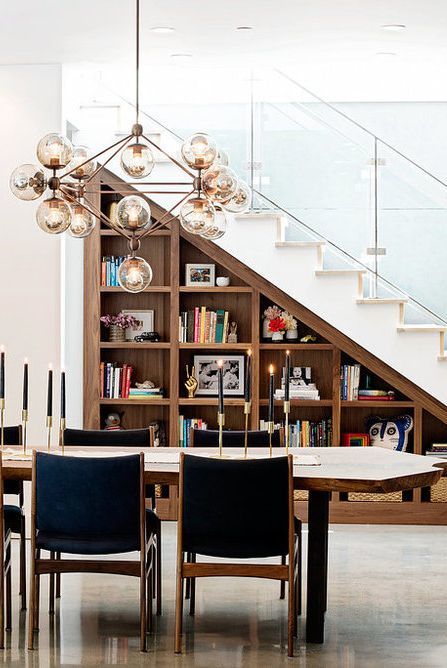 Bookshelf storage is a great way to transform that awkward space under your stairs into something beautiful. Decorated by Regan Baker Design, this one is actually a secret passageway that opens up into a storage closet—bookcases are the perfect decoys for hidden rooms.


3 Go Simply Stacked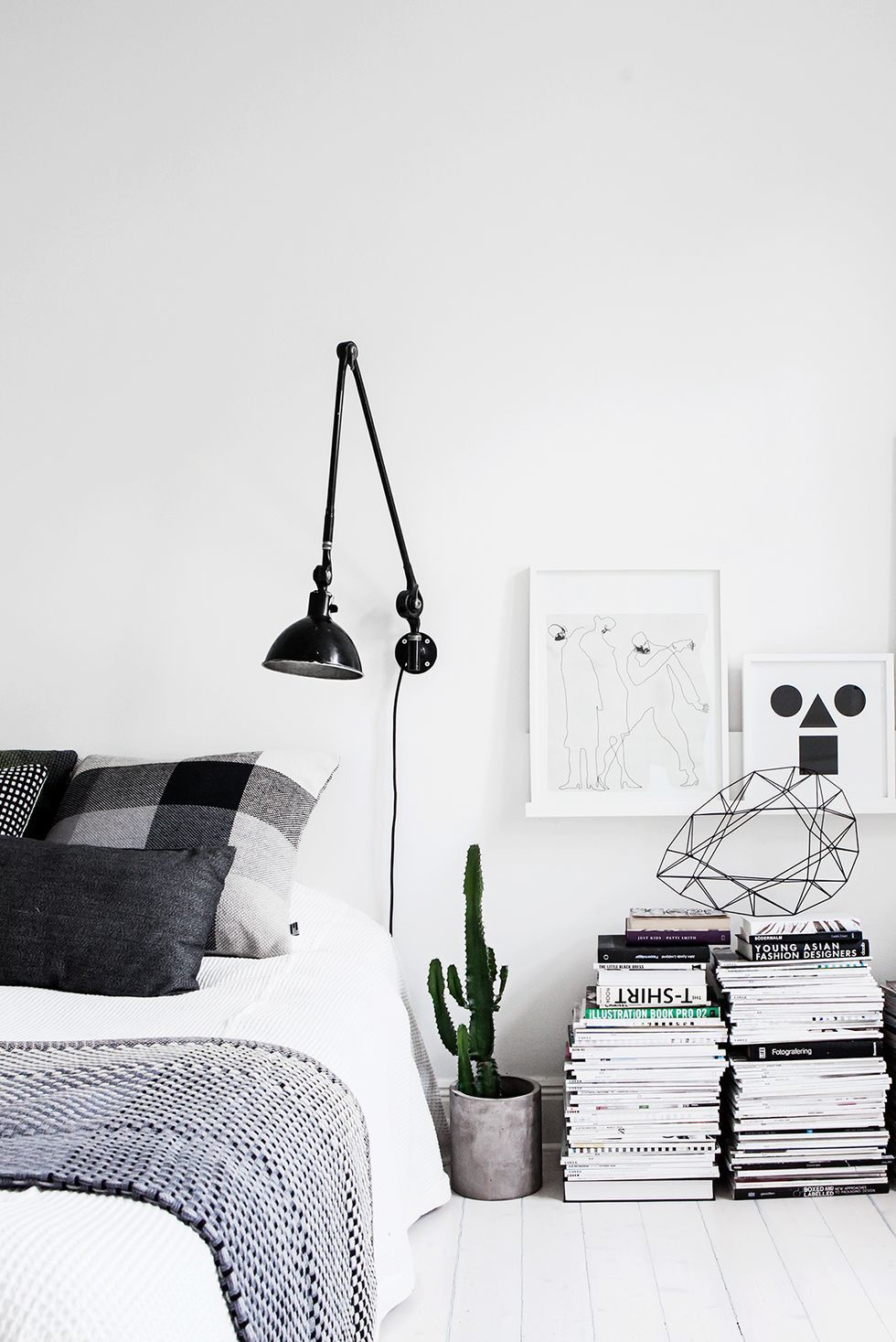 Instead of splurging on a shelving unit, simply stack your books in neat pile against the wall. If you stack them close enough to your bed, you could use your books as a makeshift bedside table, too.


4 Try an Artwork Overlay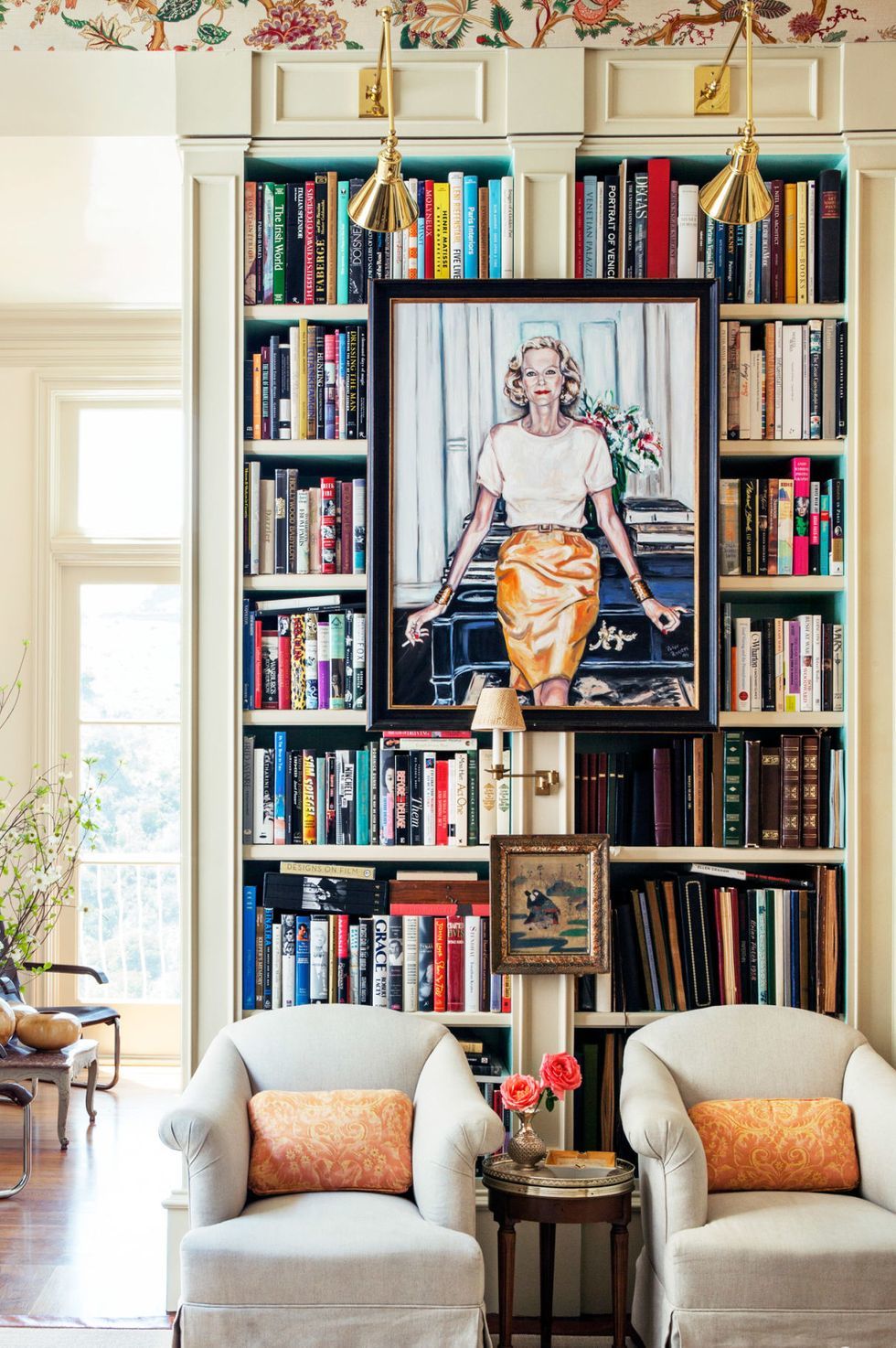 A Peter Rogers portrait of Alex Hitz's close friend, the late Nan Kempner, hangs in the library of his Los Angeles house. "The room doesn't get a lot of light, so I decided to make it cozy and turned it into an English-style portrait room, which is ridiculous, but fun," he says.


5 Vary Heights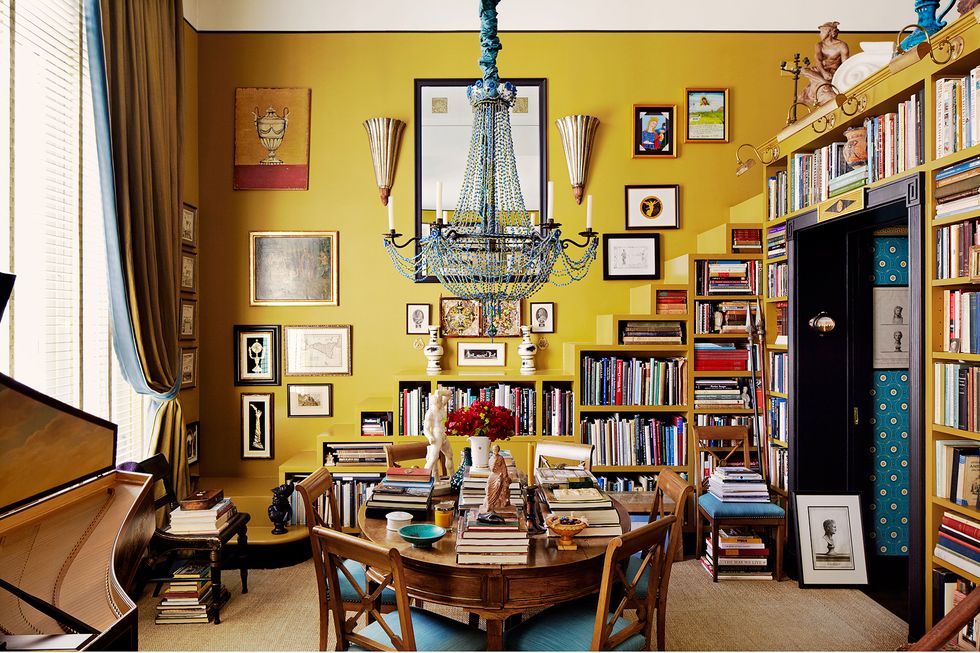 This wraparound bookshelf by design duo Brockschmidt and Coleman becomes a work of art with its staggered height and shelves filled with colorful tomes.


6 Get Resourceful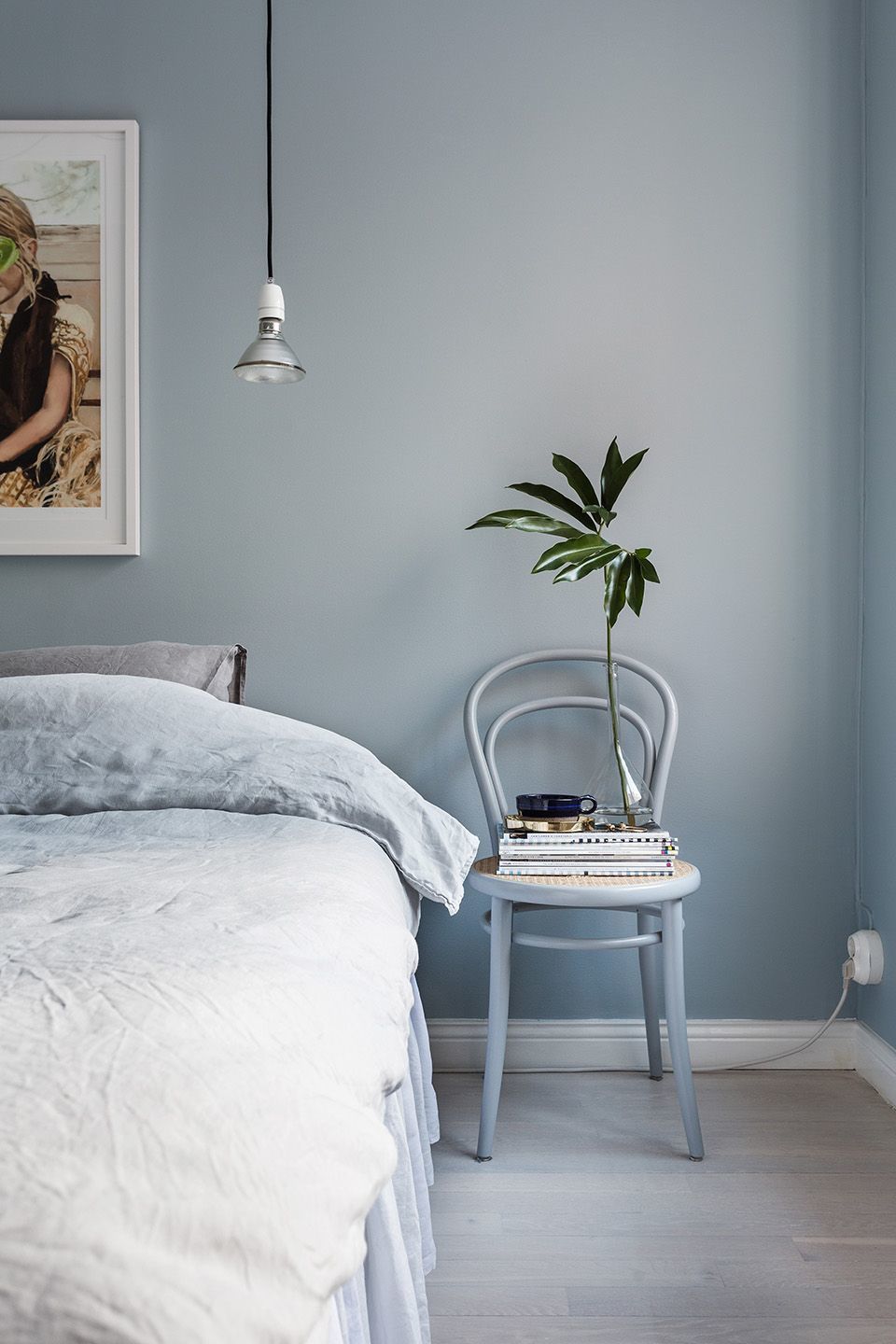 Meet the easiest DIY bookshelf ever-this side chair is doubling as a bedside table and a bookshelf. The effortlessness has a charming appeal but it doesn't look sloppy in the slightest.


7 Saturate It In Color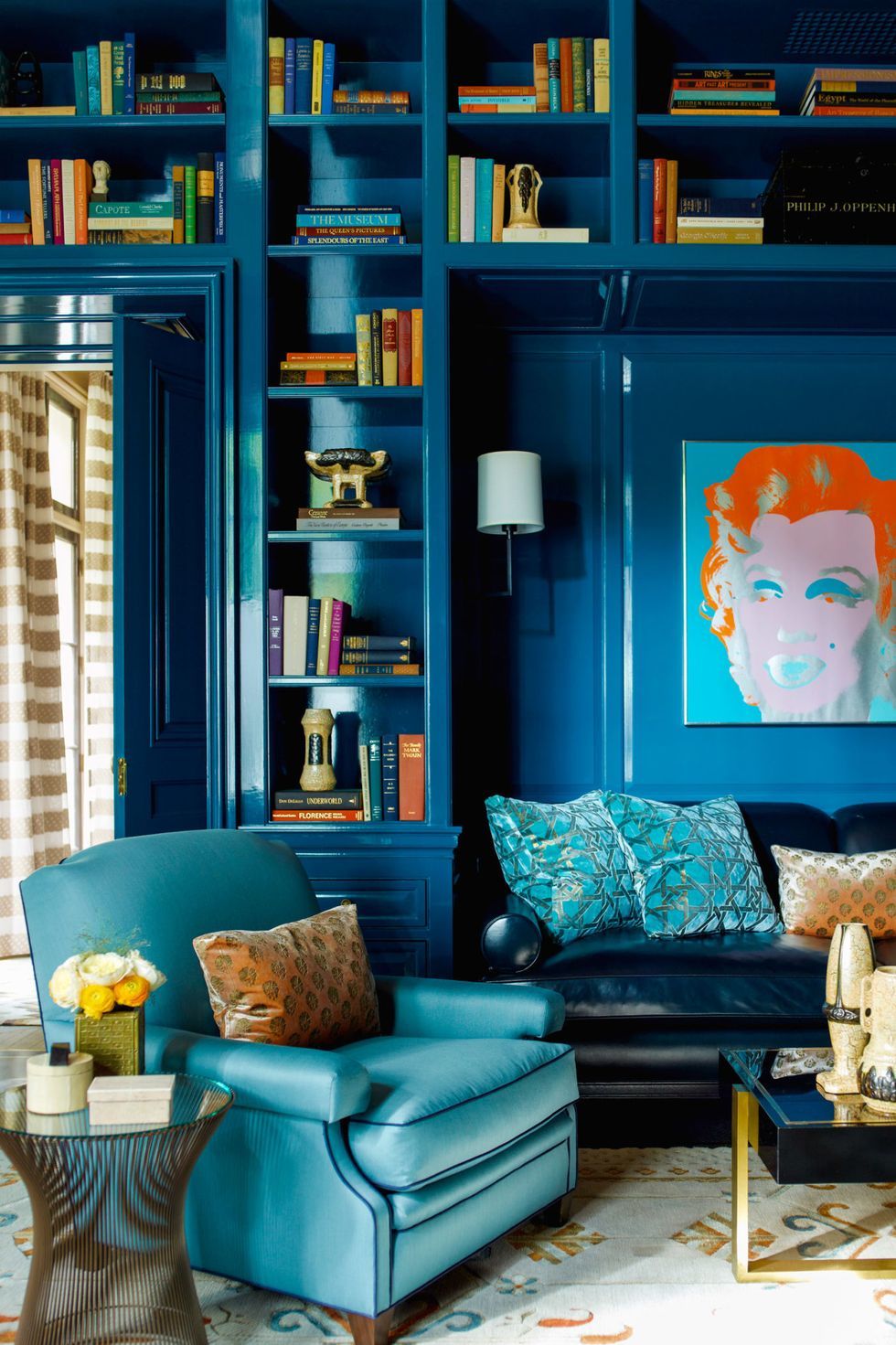 A custom peacock-blue lacquer by Fine Paints of Europe give depth and richness to the library of a Chicago townhouse. Designer Steven Gambrel dialed up color here and throughout the home to compensate for Chicago's long winters.


8 Accent Floating Shelves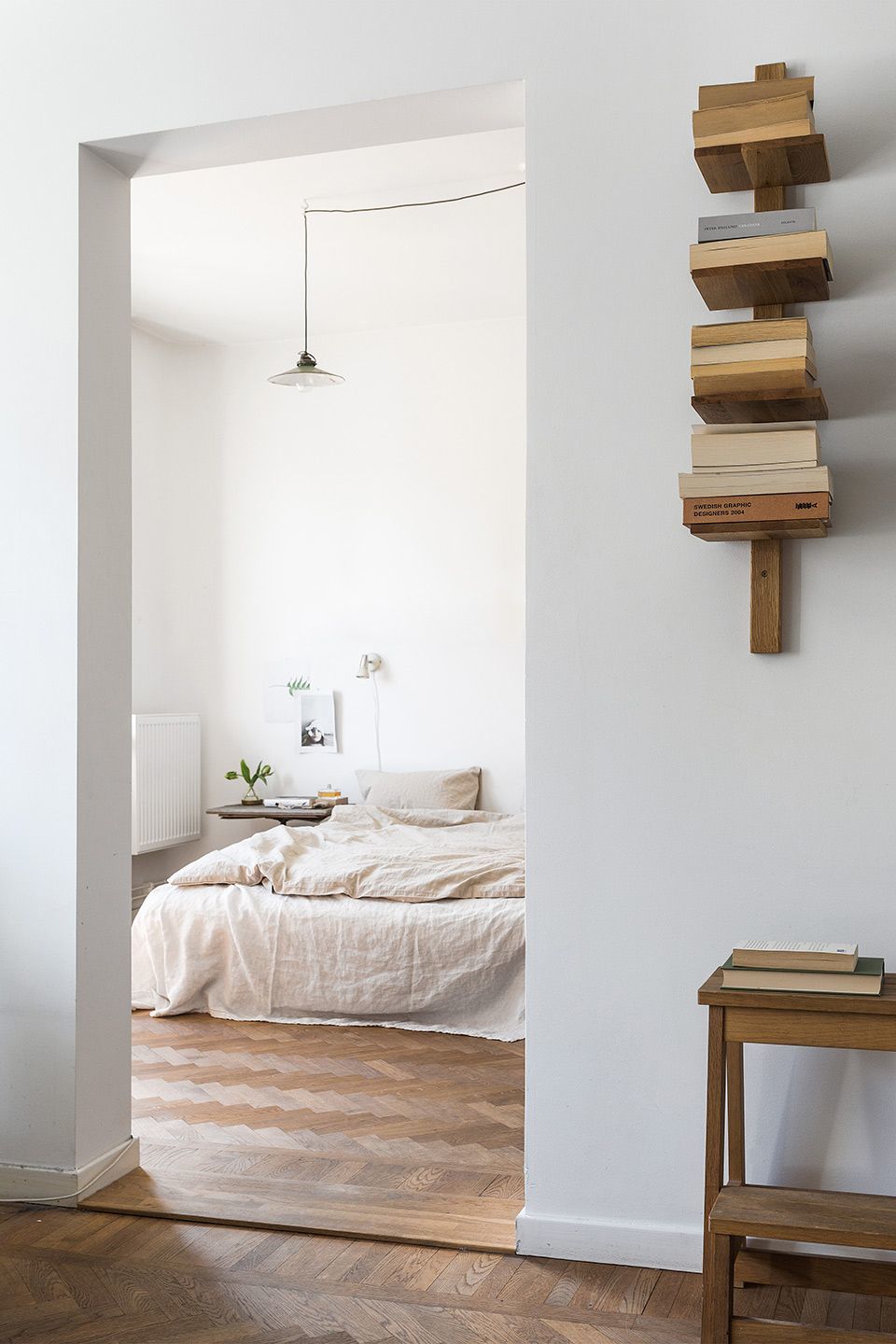 Have a blank wall and a few extra books with nowhere to go? Install a slim wall shelf to solve both problems in style.


9 Leave It Empty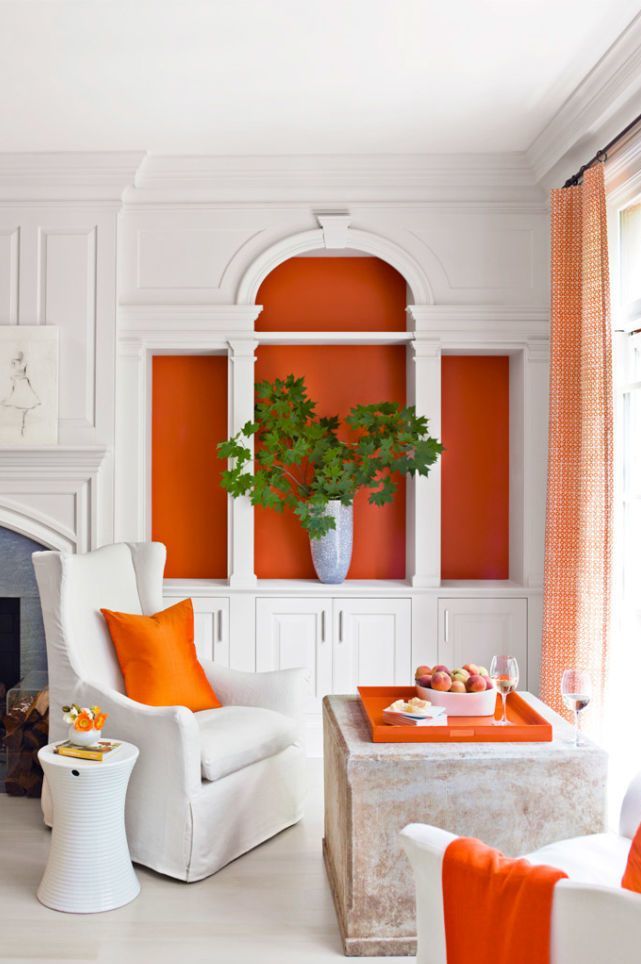 Orange paint (Pratt & Lambert's Orange Spice) sets off the Palladian details of the bookcase in the living room of an Atlanta house. "I wanted that saturated color, as deep as I could get it," designer Kay Douglass says. "It almost becomes an art piece and helps make the room, instead of being just a place to store things. One of the biggest design mistakes people make is cluttering their world with too many things."


10 Opt for Easy Access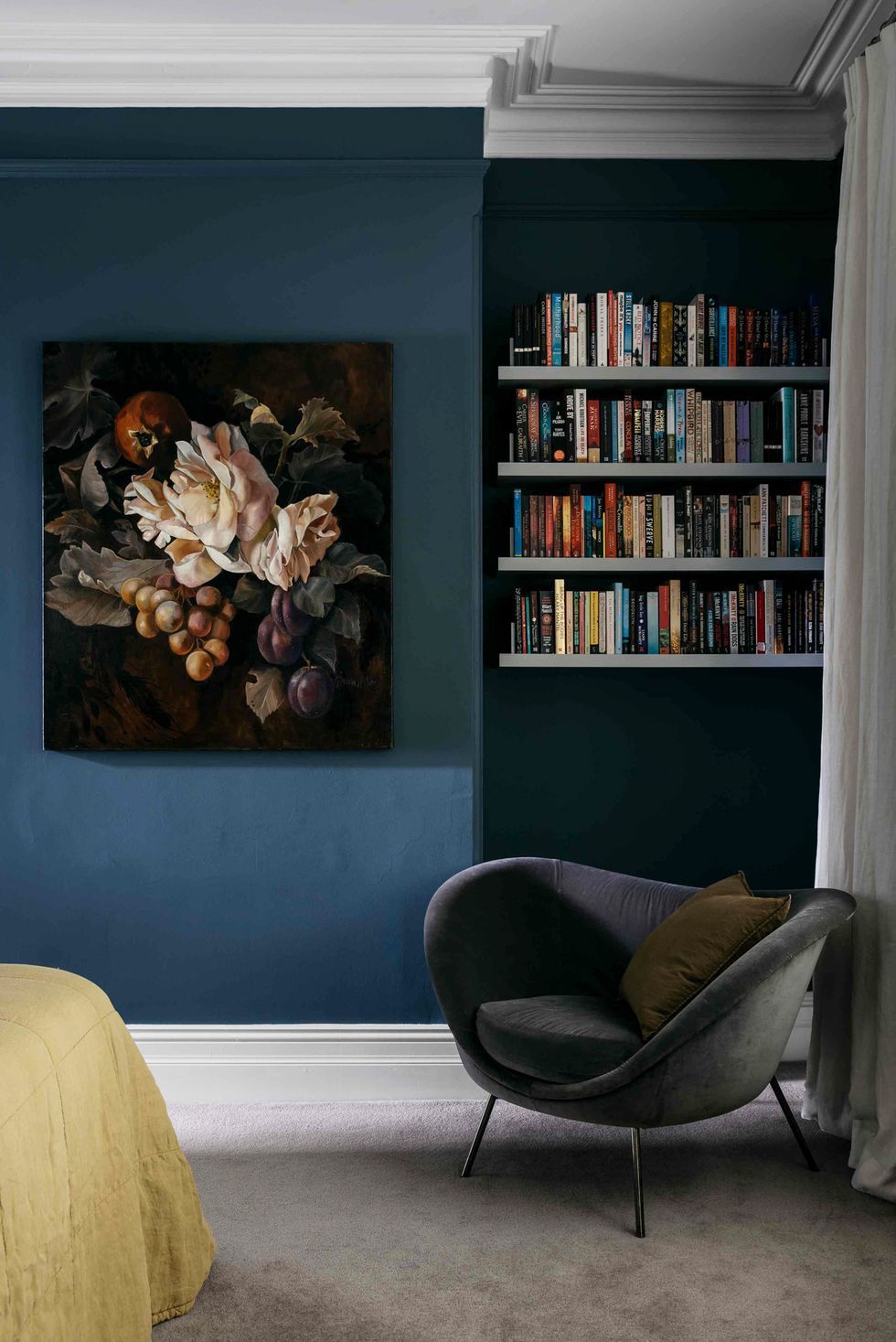 If you have a reading nook in your bedroom, keep your books within reach by setting up rows of floating shelves. They bring both color and structure to the space while also sprucing up a lackluster corner, as seen in this bedroom designed by Arent & Pyke.