This French loft is very bright. IT'S filled with natural light coming from all the windows. Not all the windows have the same dimensions nor the same shape or orientation. They basically surround the apartment and provide views on every side. However, even if the windows weren't as many the loft would still be bright and airy. It's because it has a very fresh interior décor. The walls are white and so are the ceilings. The flooring varies in color but it's mostly neutral.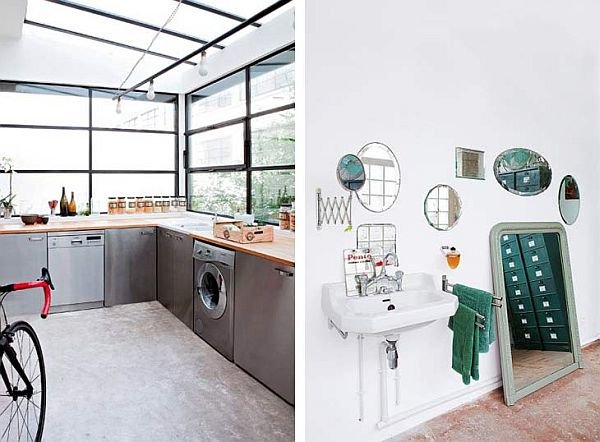 As for the furniture, it has a very nice retro feel. It's like looking at an apartment from the 60s but with some alterations. The retro feel is very strong but there's also a modern twist to everything inside the apartment. Maybe it's the way everything was combined or the fact we know it's actually a contemporary loft.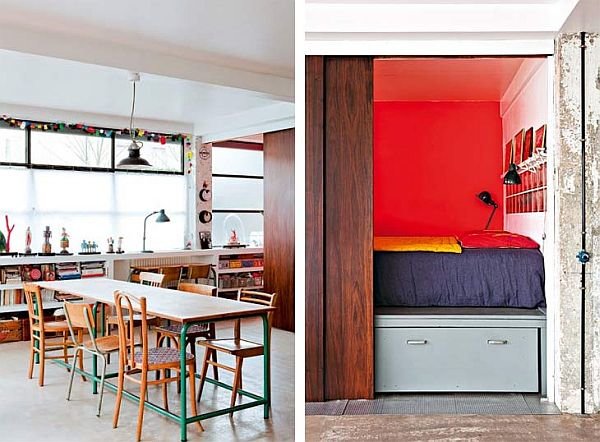 The colors are in sync with the rest of the décor and they are beautifully combined. There's a lot of red in there and it's particularly interesting that it was complemented mostly by neutral color shades such as brown, grey or pale green. The exception for that is the bedroom that seems to be filled with vivid colors.