We've rounded up a few examples, from home offices to bedrooms to living spaces...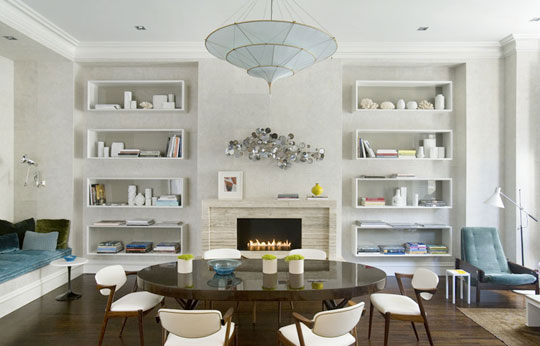 In this interior from Living Etc., a dark green wall makes the white box shelves stand out. The staggered arrangement adds some interest to the area.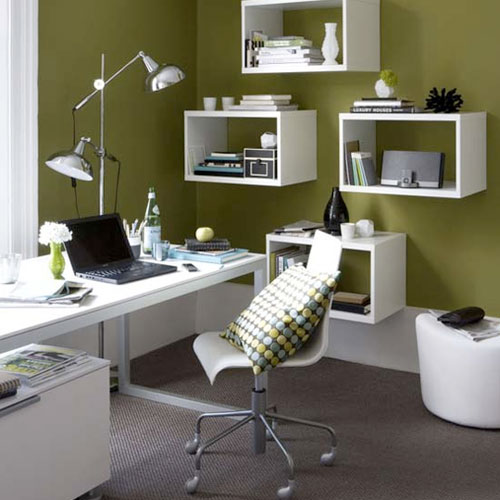 Here's another room by Frank Roop that incorporates white box shelves in a lighter, more modern arrangement.