Since 1934, Bowlus has made trailers for weekend warriors looking for a little extra comfort while in the great outdoors. Now, the luxury trailer makers have released their latest design: In a familiar teardrop chrome shell, The Terra Firma Limited Edition features updated high-tech systems and yet more modern comforts.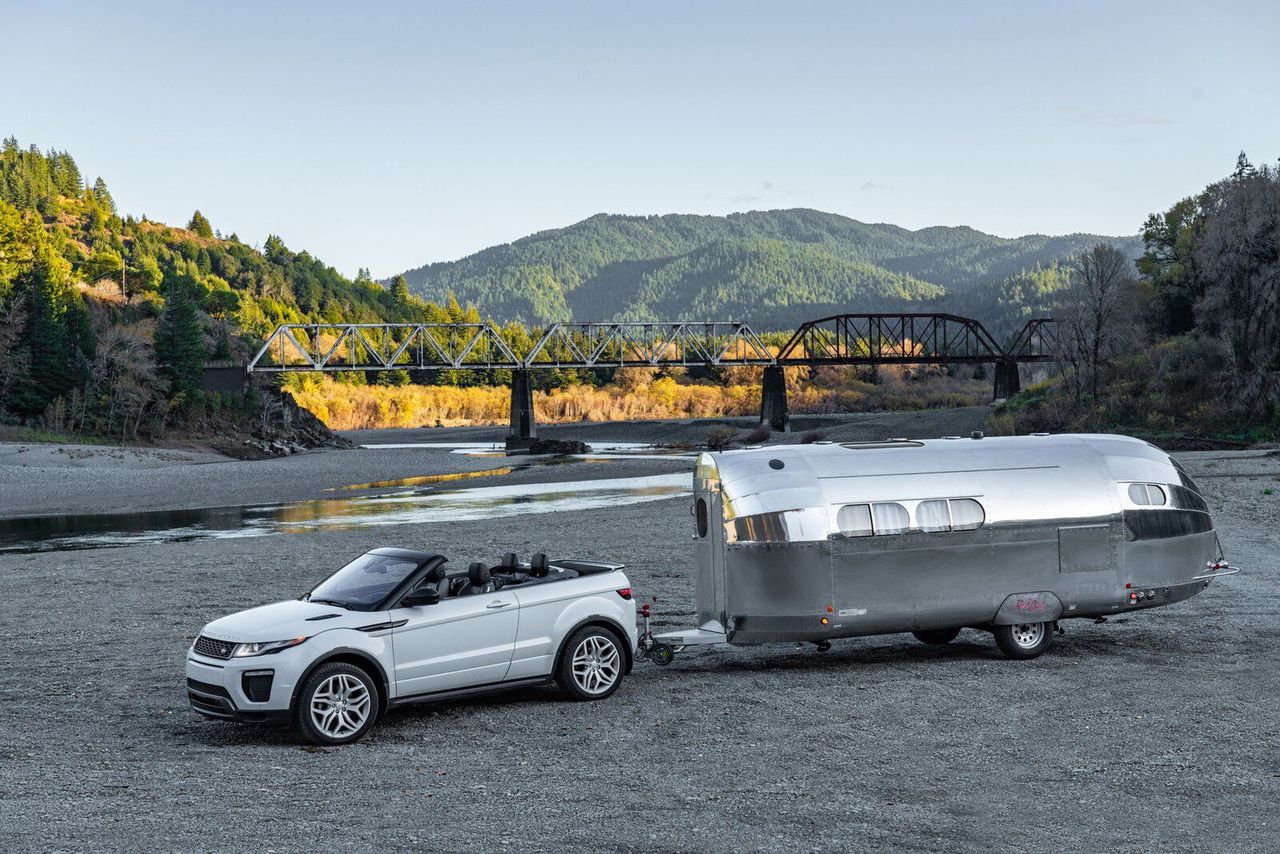 The 25-foot trailer's reflective shell is made from aerospace-quality aluminum.

Updates include high-quality air and water filtration systems, and a power system with a lithium iron phosphate battery that allows travelers to go completely off-grid for up to two weeks. The system charges in just four hours, granting travelers more time on the open road.

"We are persistently working to find new ways to elevate the luxury land travel experience with elements that effortlessly enhance life's precious moments," says Geneva Long, founder and CEO of Bowlus. "The Terra Firma edition continues the Bowlus tradition of bringing new technologies to the RV industry without adding more technology for technology's sake."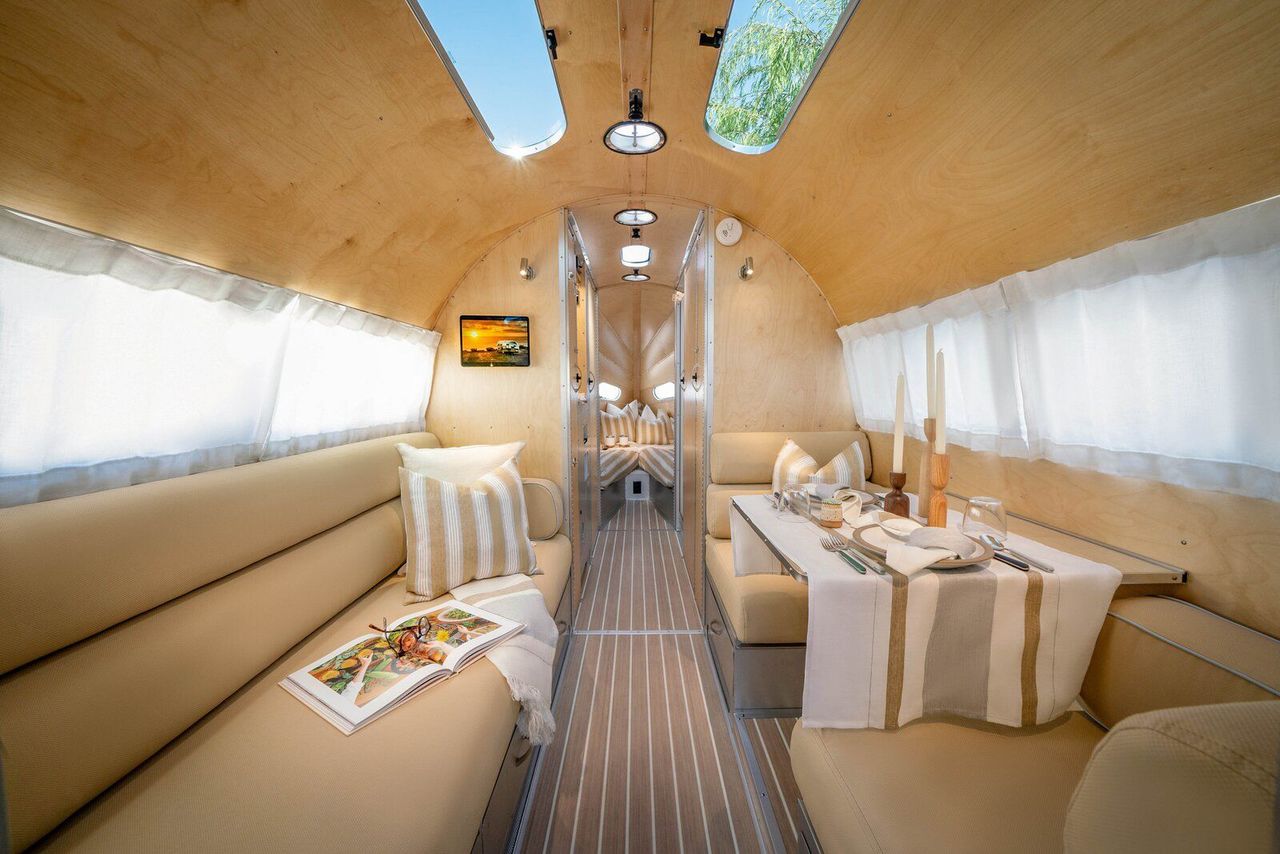 Skylights and windows flood the warm birch wood interiors with natural light.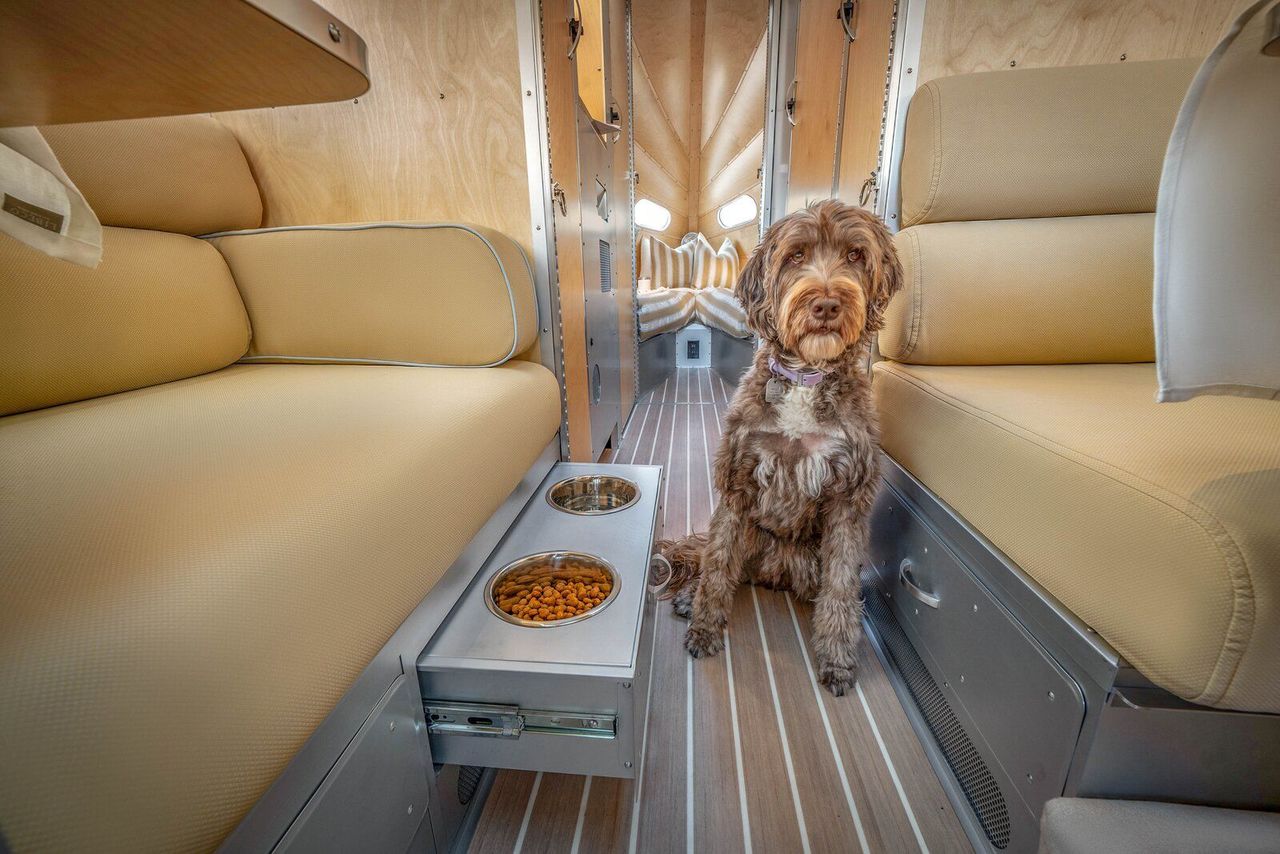 The new interiors were designed with furry friends in mind.

Other tech additions include UV-C lighting that disinfects the interiors, heated flooring, touch-screen power management, GPS tracking, a smart-brake controller, and hitch functionality that's easy to operate-a smartphone app makes it yet easier to control each feature. Next to an outdoor kitchen setup, a 110-volt electrical outlet provides a power source to charge an electric vehicle in emergency situation.

The interiors of the 24-foot trailer feature a soothing, organic palette of blonde birch, aluminum trim, and warm beige upholstery. Two expansive skylights welcome in plenty of natural daylight. A bedroom with a king or optional twin configuration sleeps two people, while a sofa and armchairs can be converted into two additional sleeping berths. An en-suite bathroom is situated away from the main living area for added privacy.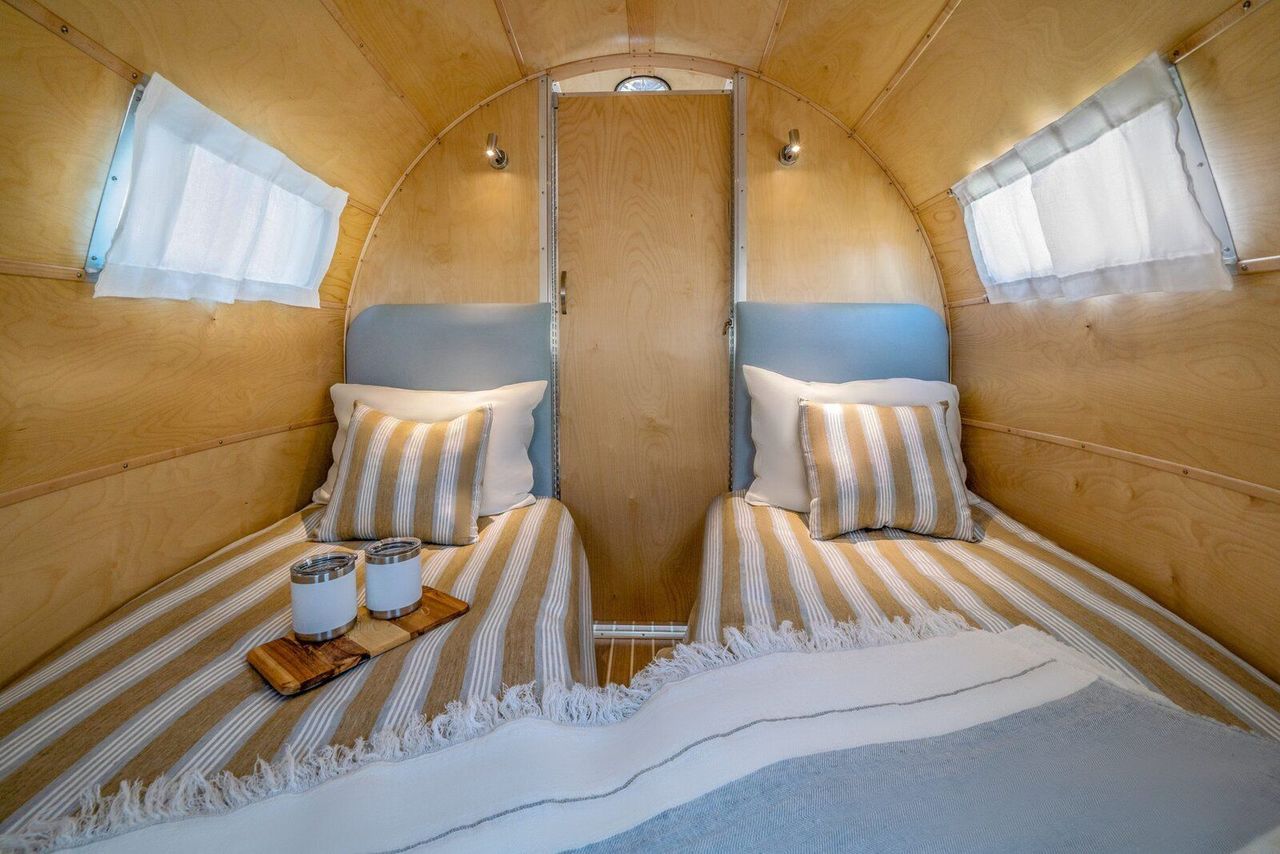 The trailer sleeps four people-two in the rear bedroom and two in the main living space.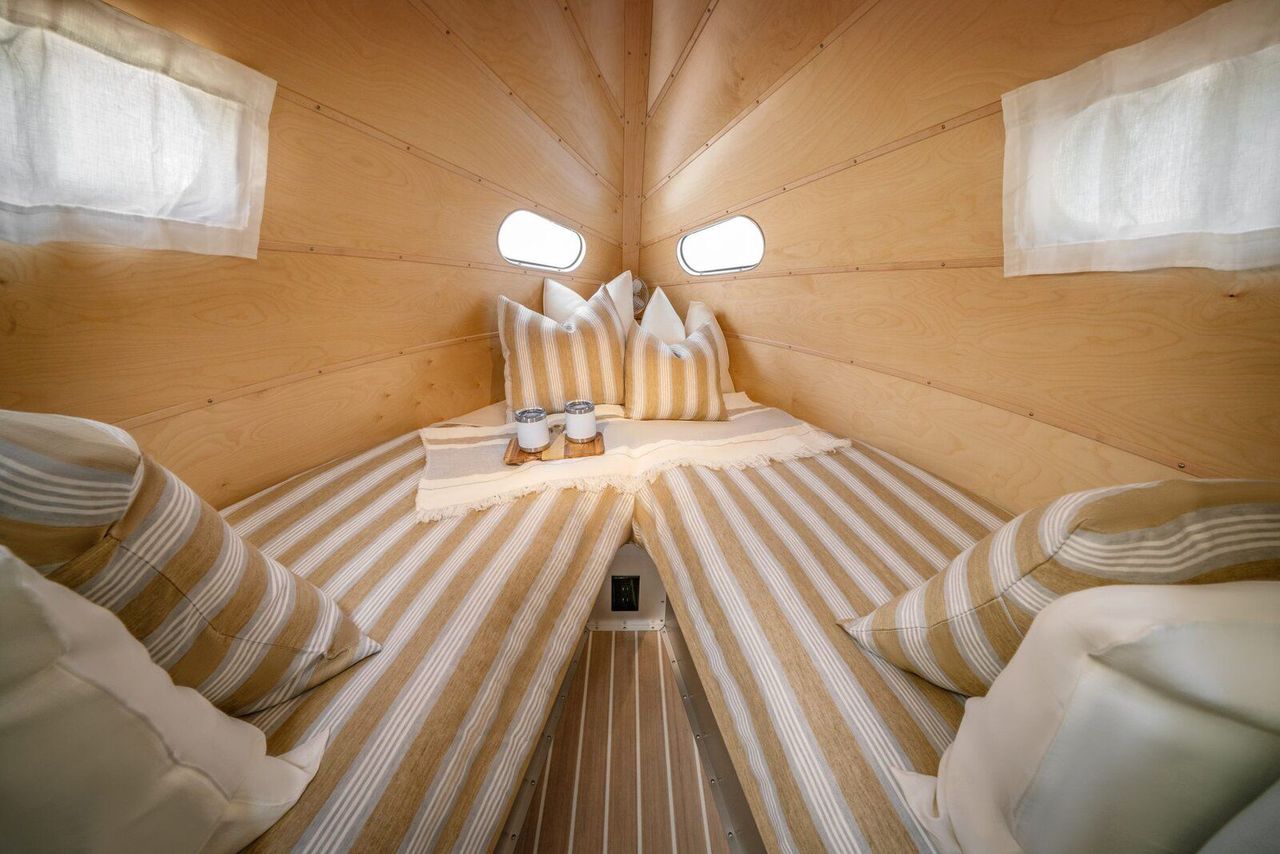 The rear bedroom includes two twin beds that can be converted into a large king.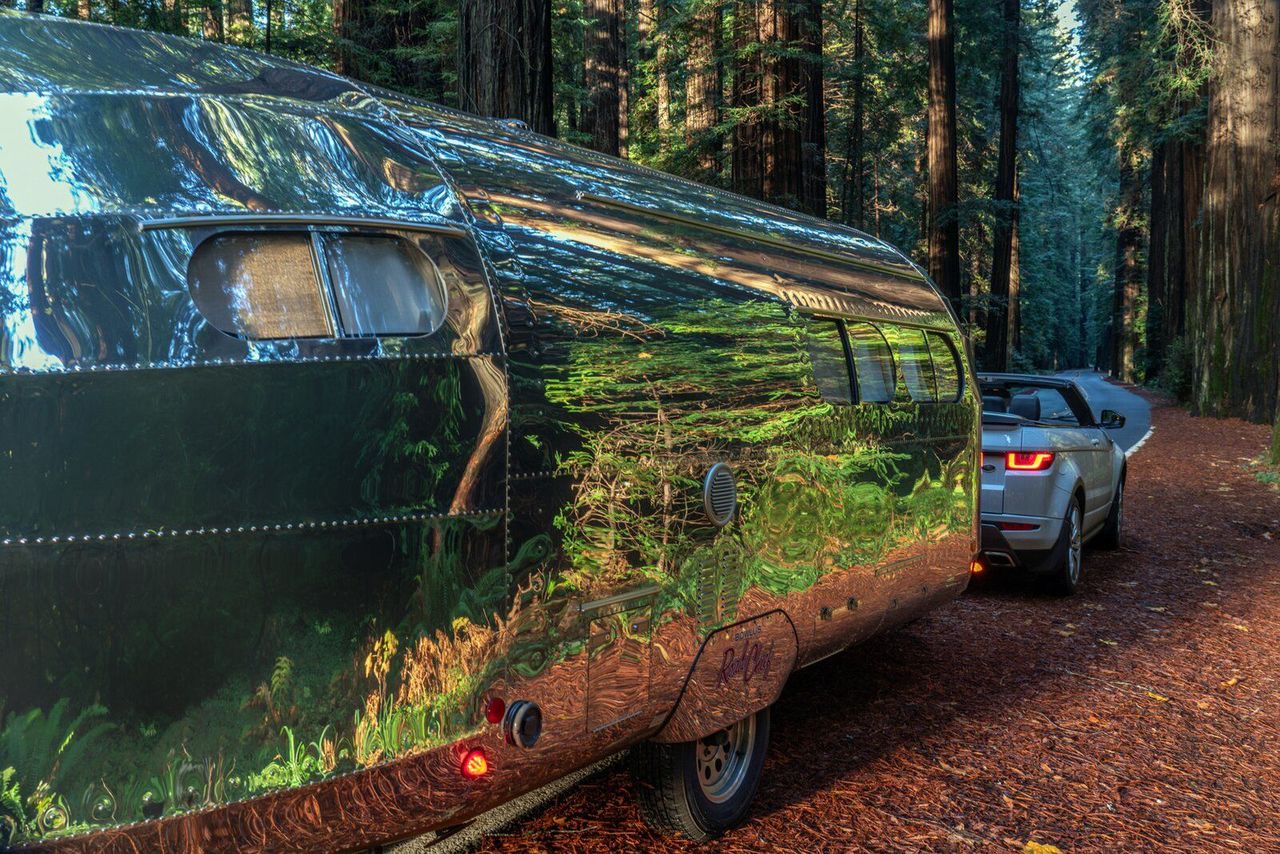 The new high-tech system allows travelers to unplug for up to two weeks.

Bowlus's newest offering even considers the traveler's furry companion: Pet-friendly additions include a pull-out drawer for food and water dishes, and a designated pet sleeping area. Those interested in further personalizing their interiors can work directly with Long, who is also the company's chief designer.

With its sleek aerospace aluminum shell, the new trailer from Bowlus stays true to the original 1930s aesthetic. The new limited edition design is now available at $265,000, and Bowlus will begin deliveries in 2022.