Instead of building out a box to the lot lines, as is common for new developments in the area, the studio created two separate buildings in tandem with one another: a long, linear home "shaped like a boomerang," and a bright red accessory dwelling unit (ADU) with a faceted roof that "references the form of the neighborhood's one-story gable cottages," says the firm.

For now, the ADU functions as an art studio, but it can easily become an independent apartment should the owners need it for aging-in-place, or as a space for guests.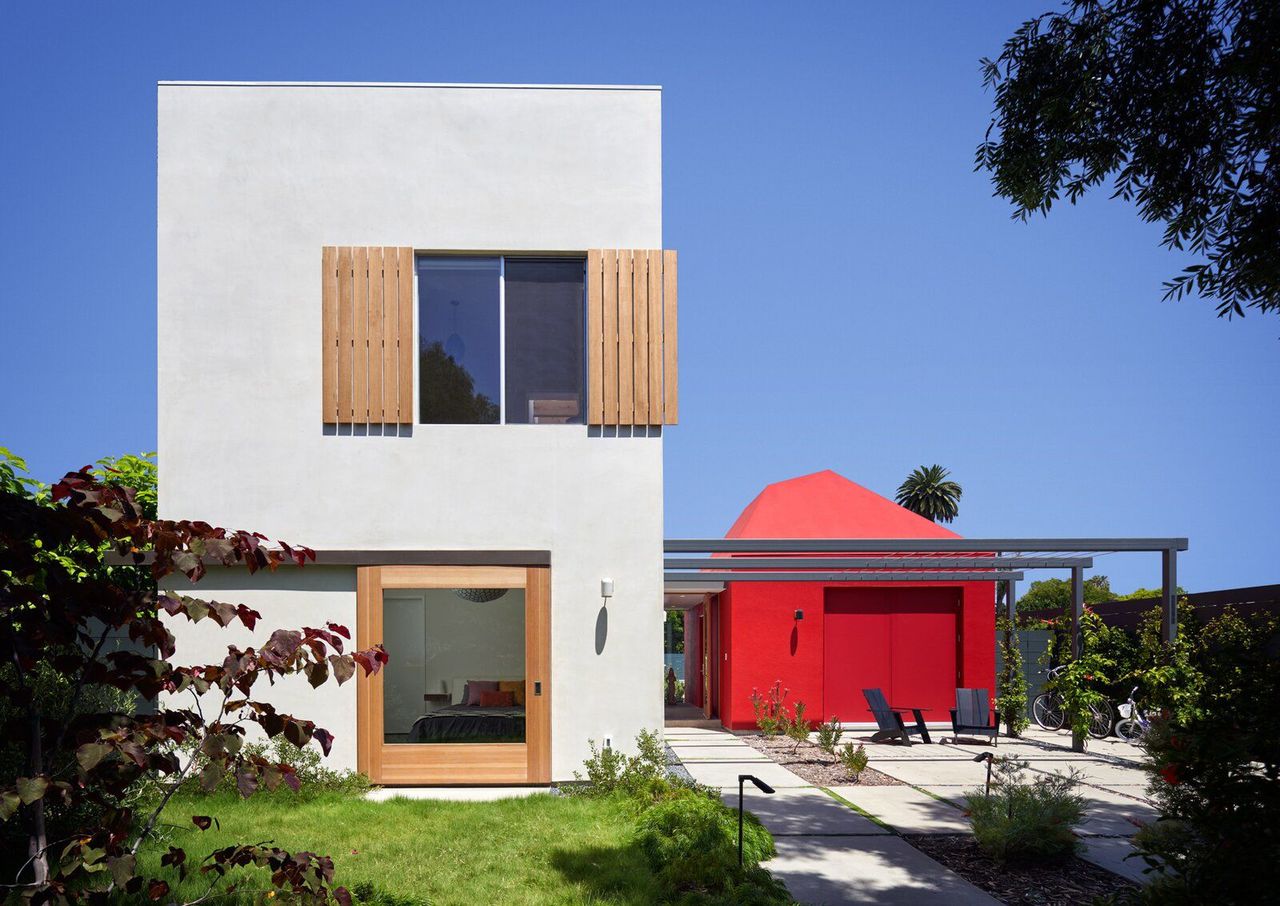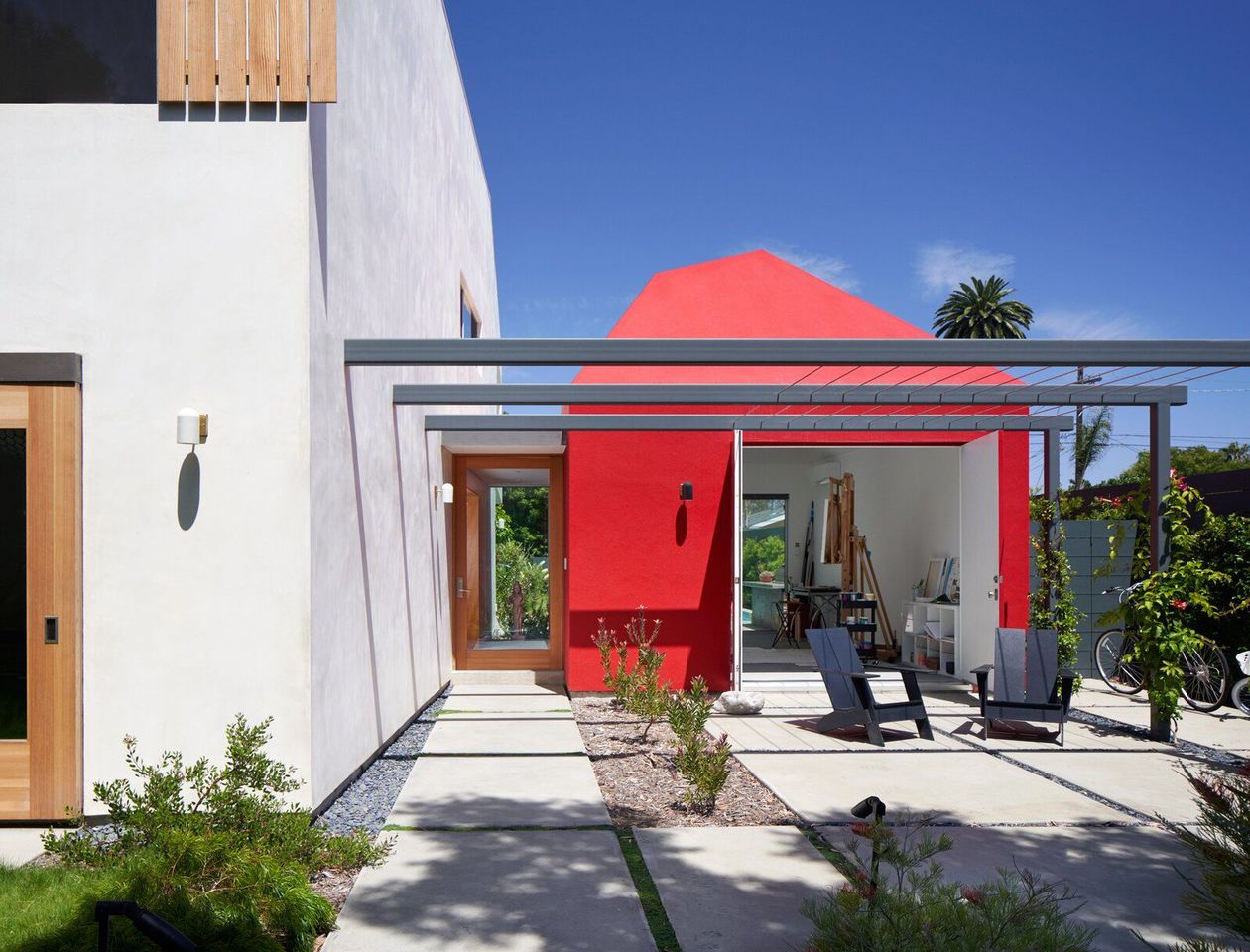 There was another reason to avoid building to the lot's perimeter: By siting the two structures strategically, the firm created a series of accessible outdoor areas-from the pool zone tucked behind the ADU, to the James Turrell–inspired "skyroom" off the second-floor main suite. "Each aspect of the design was carefully considered to create a seamless indoor/outdoor living experience," says the firm.

At the main level of both buildings, "every room opens directly to an outdoor space," says the firm. This is true whether it's a guest bedroom with a large sliding door, or the ADU, with its double doors that open wide to a front courtyard. There, the owners can easily spread out with large art projects.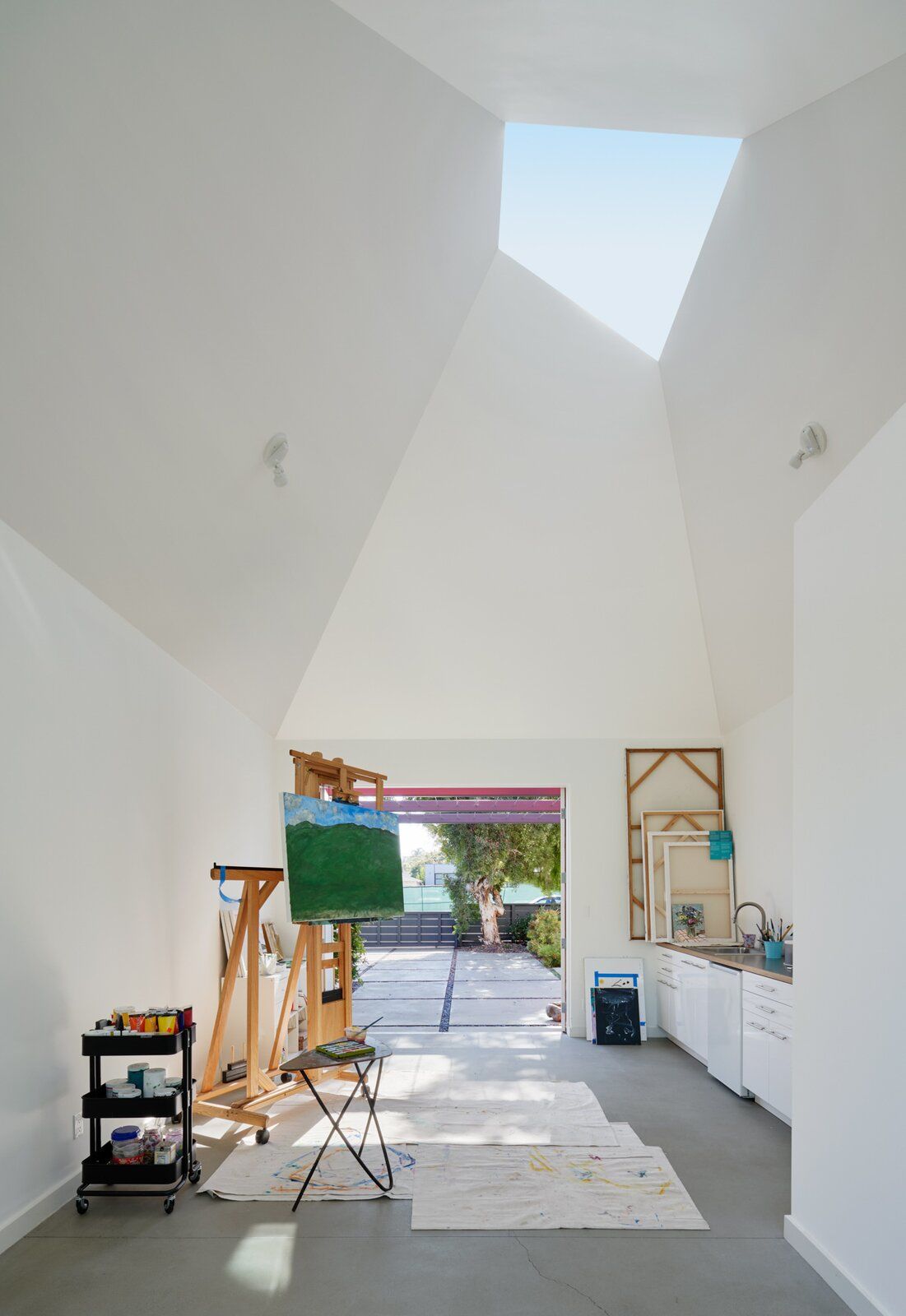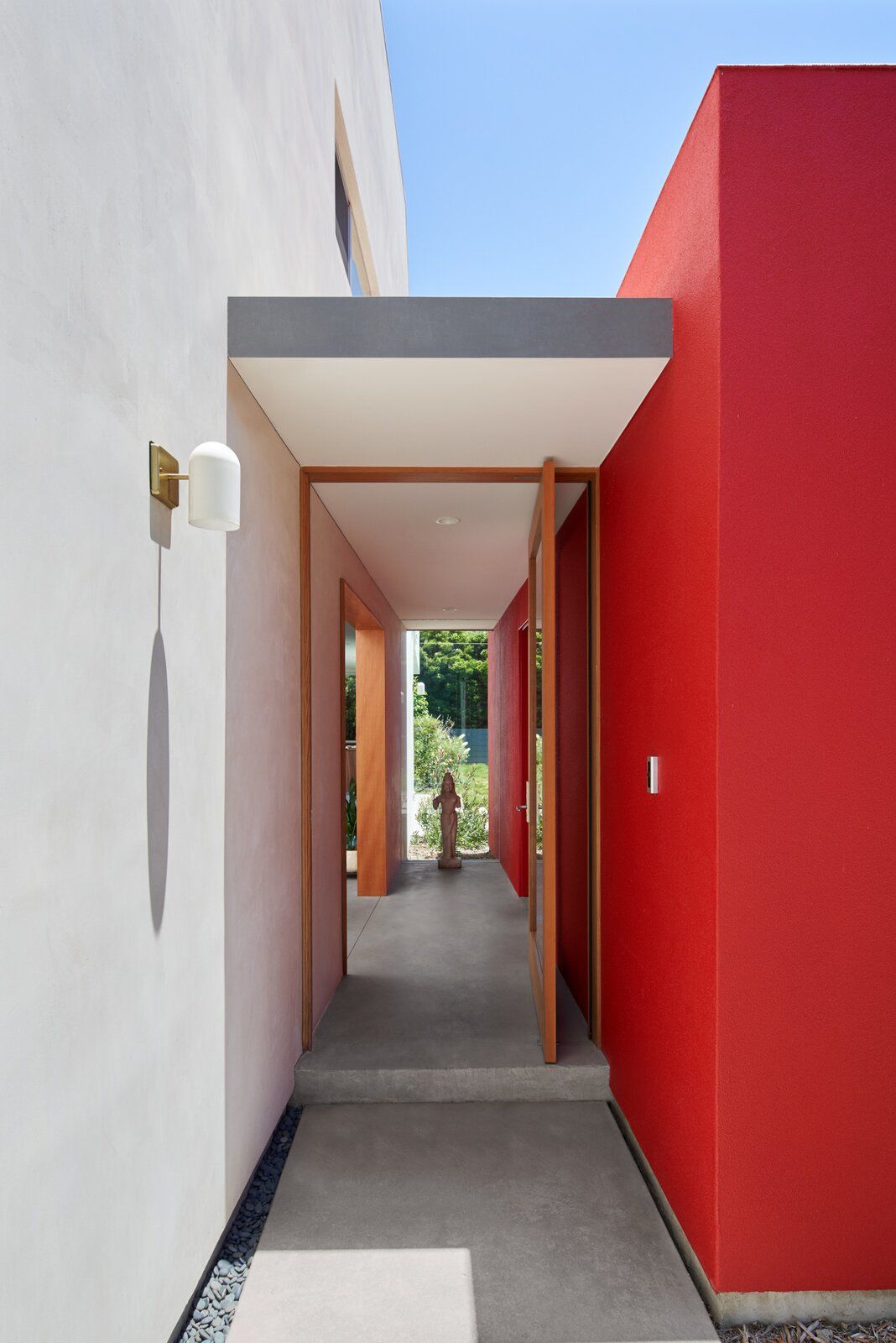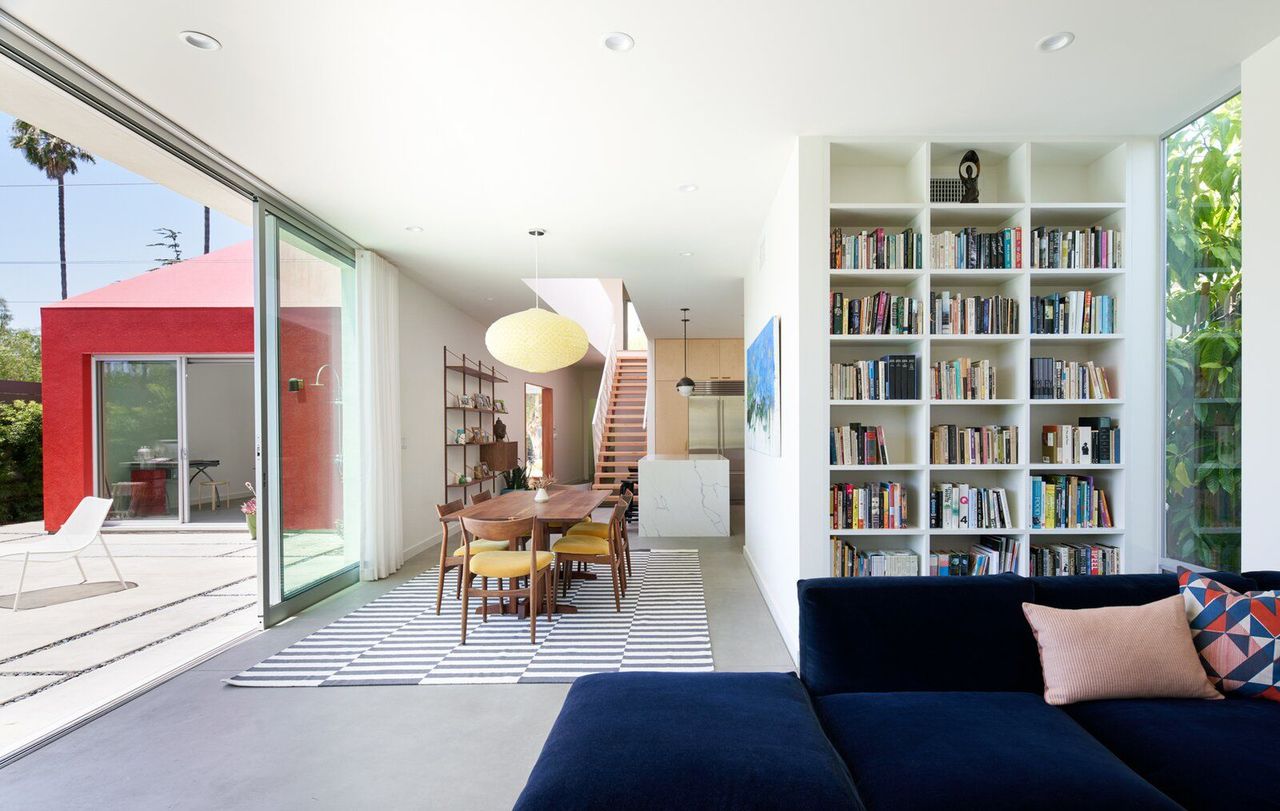 A shared glass entryway was slotted between the two buildings. In the main house, a long skylight over the staircase brings natural light deep inside, and steers circulation, while views to the surrounding gardens are plentiful. A soothing material palette composed of concrete floors, white walls, and wood is punctuated by spots of bright, happy color-like the teal tile backsplash and a salmon-toned cabinet in the kitchen, or the sunshine yellow vanity in one of the bathrooms.

And as for the unexpected color of the ADU? "It was inspired by a strawberry bush at the owner's former home," says the firm. In such ways, not only did ORA balance indoors and out, and the present with the future, but the firm also created a home that both surprises and comforts.