So many colors go with blue beautifully, but none is more classic than a splash of white. This is especially true in the world of interior design. Together, blue and white create a fresh but timeless color combo-and with the right decorating tricks and tips, it will never feel overdone or unexciting. If you're looking for a stylish way to use the two colors together in your home, we've got all the inspiration you need right here, from contemporary and modern designer examples to traditional and preppy spaces. Keep reading for 18 blue and white room ideas ahead.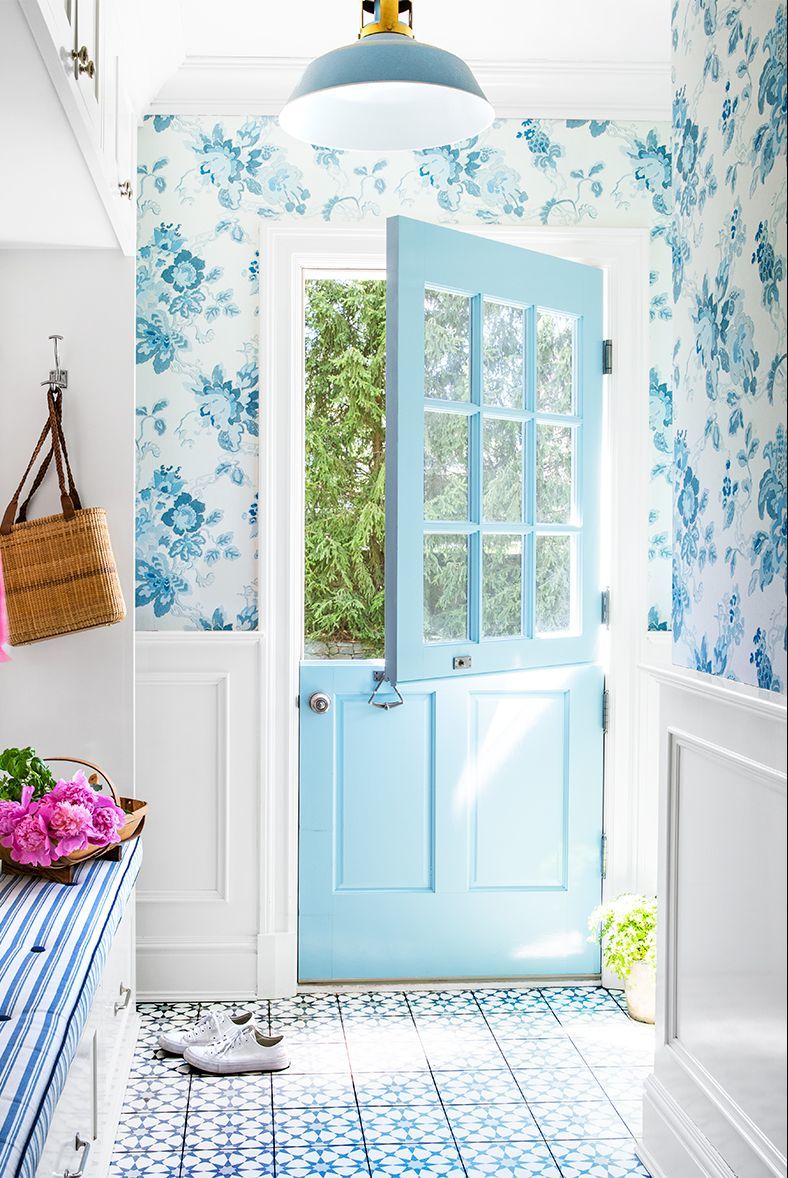 Have Fun With Pattern

Pretty floral motif wallpaper, striped fabric bench cushion, and mosaic floor tiles bring so much fun to this family-friendly mudroom by Brooke Crew Interior Design & Decoration. The highly varied patterns all work together because they use the same blue-and-white color palette.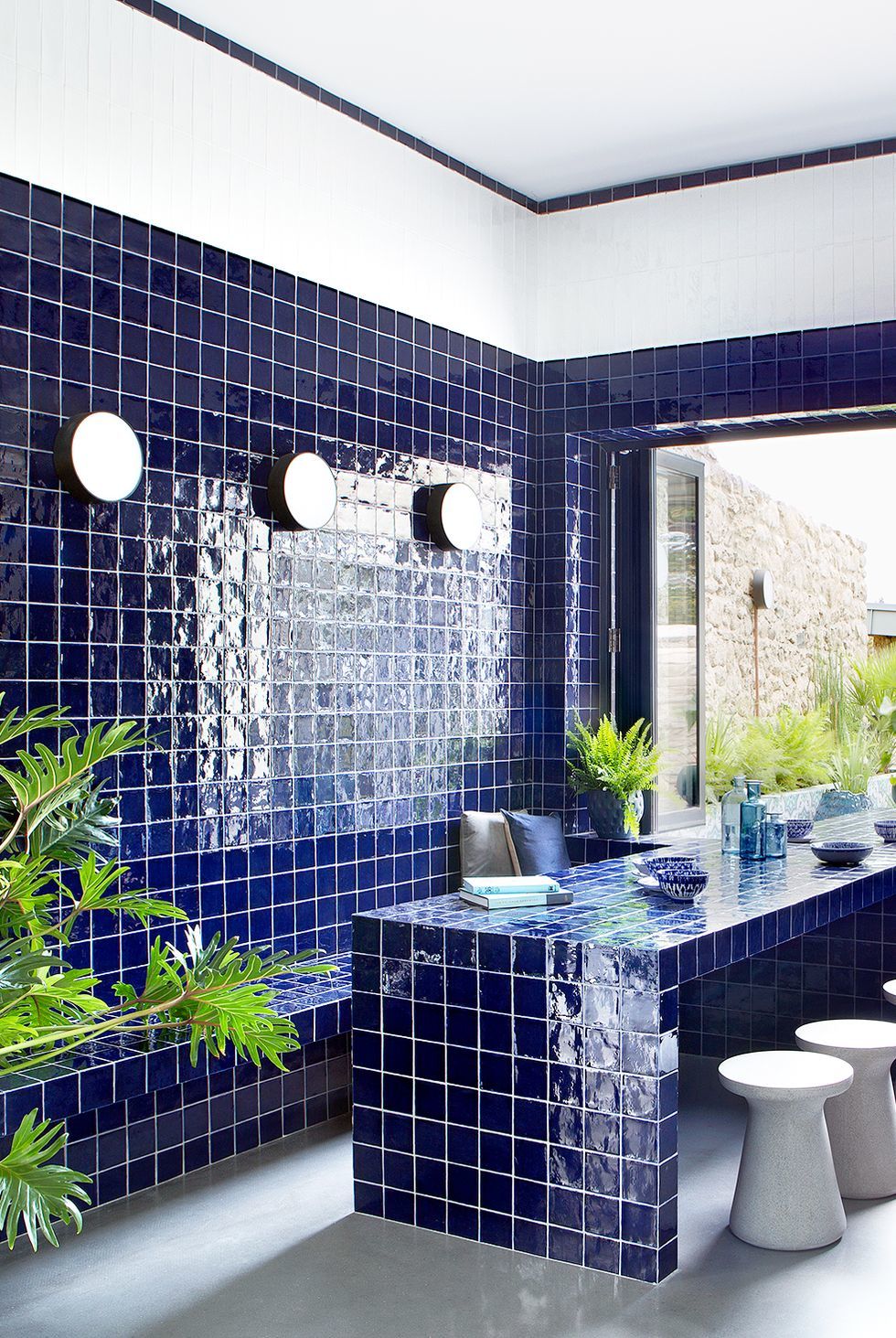 Pile on the Tiles

This dining room by Kingston Lafferty Design actually doubles the headcount of a dinner party by extending the bench and table outdoors and connecting the two with a bifold pass-through window. Tiles are an outdoor go-to material, thanks to their durability, but they also look luxe and fresh in high-gloss cobalt blue and crisp white grout.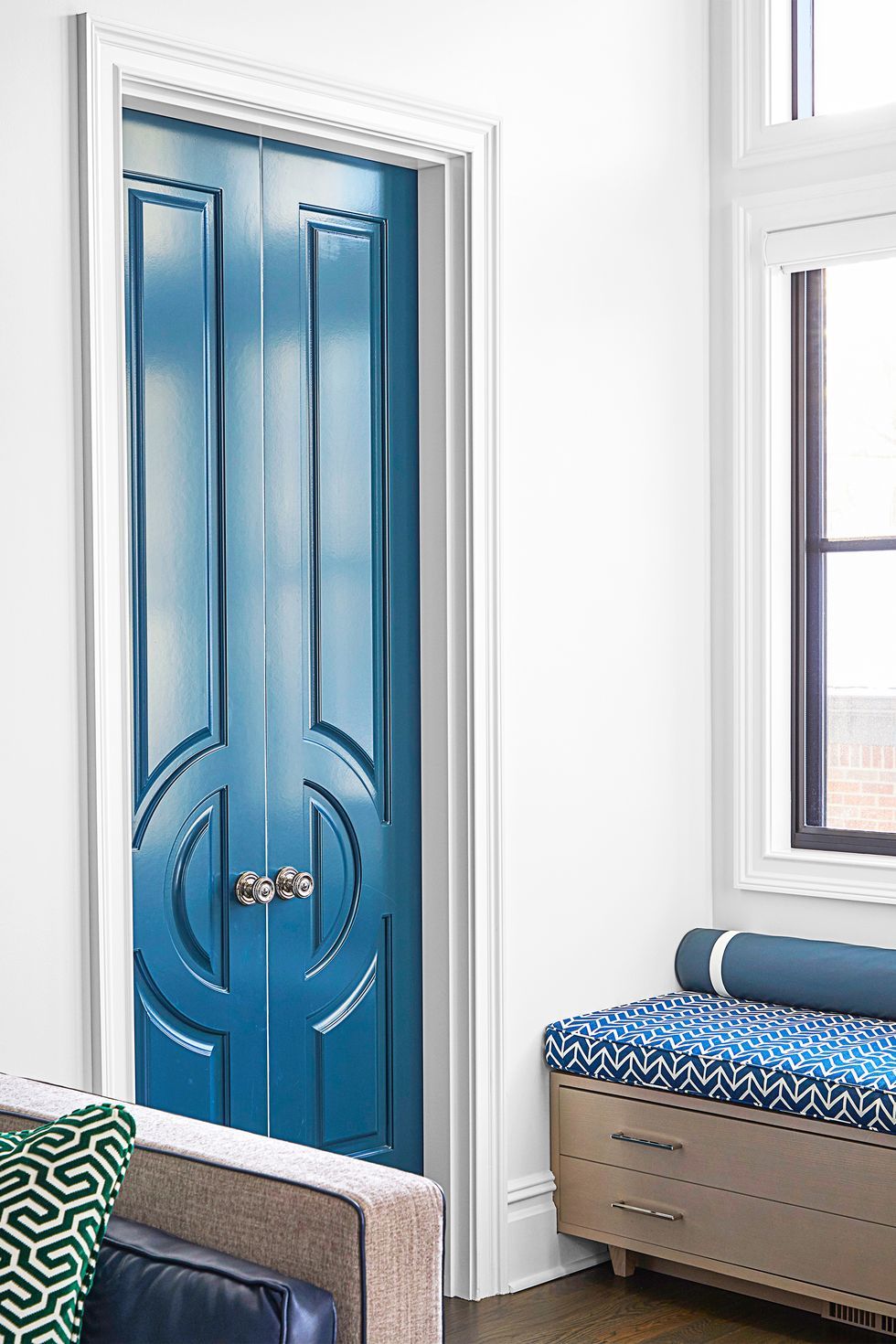 Go Half and Half

Design Corey Damen Jenkins explains that one of his clients "loved jewel tones and embellishment" while the other "was on the total opposite end of the spectrum-no color, no wallpaper." So the living room walls were painted in Garlic Clove by PPG, "which has enough warmth to counterbalance the bright white of the often snowy landscape," while a door to the adjacent room got a splash of color with Navy Masterpiece by Benjamin Moore.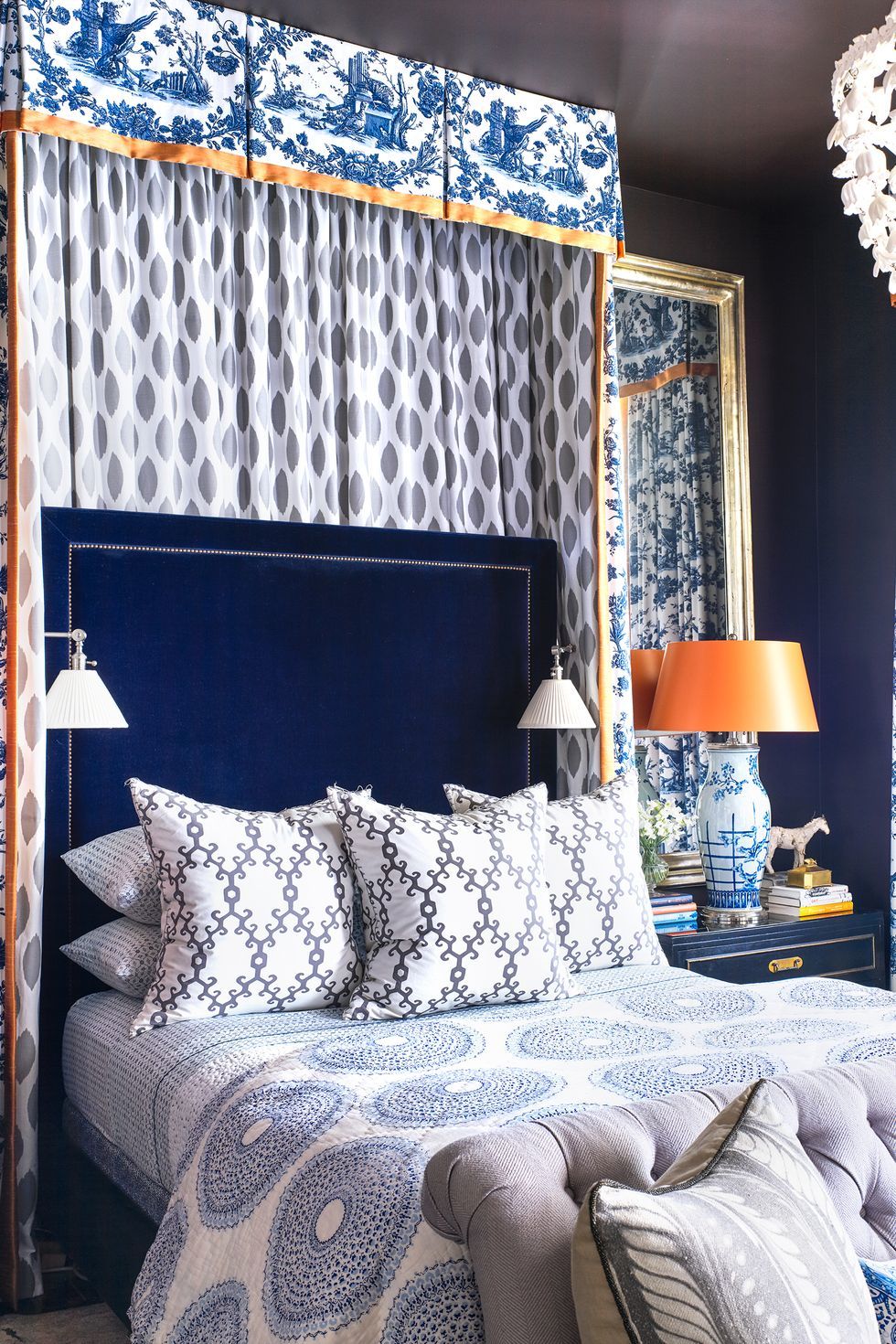 Add Warmth

When decorating with deep, bold, and saturated blues, punctuate the space with a marigold accent as designer Matthew Bees did in this pattern-packed bedroom. The marigold is introduced via the trim of the canopy fabric as well as the lampshade and the deep espresso walls.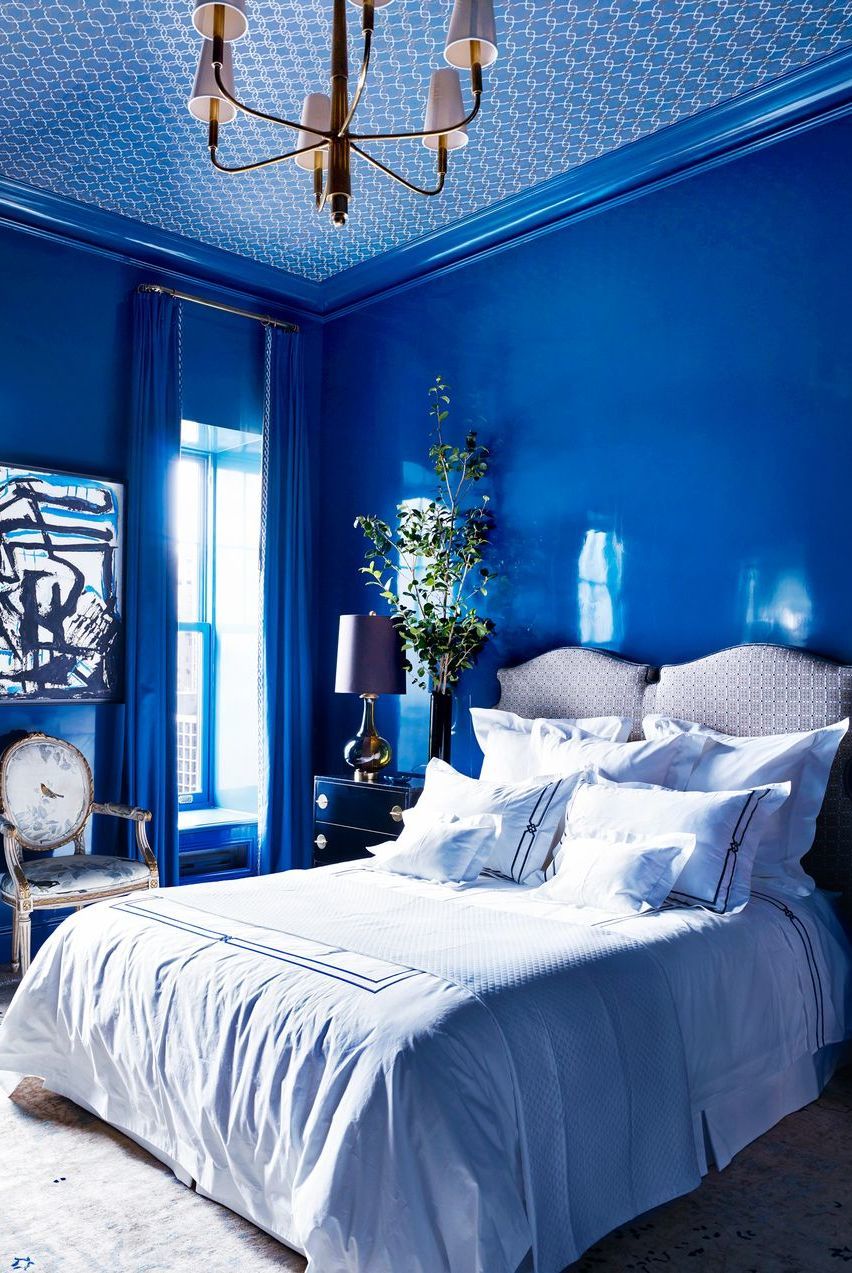 Go High-Gloss

High-gloss paints are a surefire way to make a bold statement. In this bedroom designed by decorator Alisa Bloom, the rich, liquidy sheen bounces light around a dark room, a spin on that old mirror trick designers love. Bloom used Fine Paints of Europe's Delft Blue 4003 in Hollandlac Brilliant to illuminate the entire bedroom.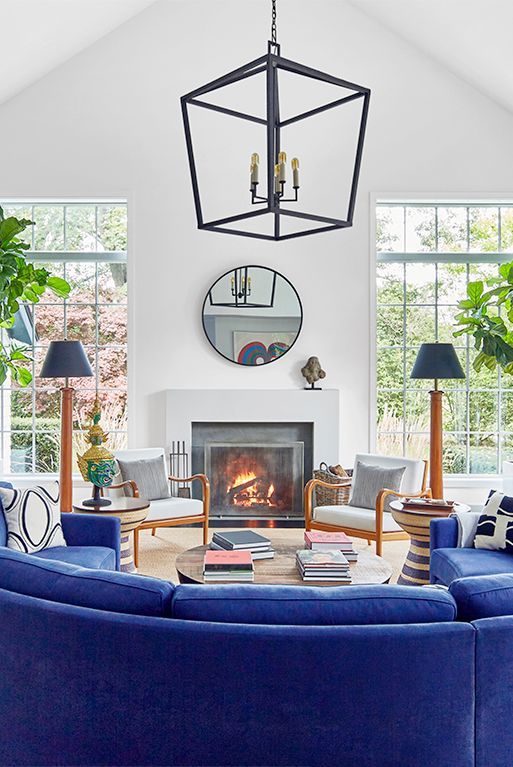 Choose an Anchor Piece

A large round sectional steals the spotlight in this blue and white living room by Aamir Khandwala. The crisp white paint accentuates the tall ceilings while the blue sofa grounds and centers the space. An oversized pendant and roaring fireplace bring it all down to a human scale.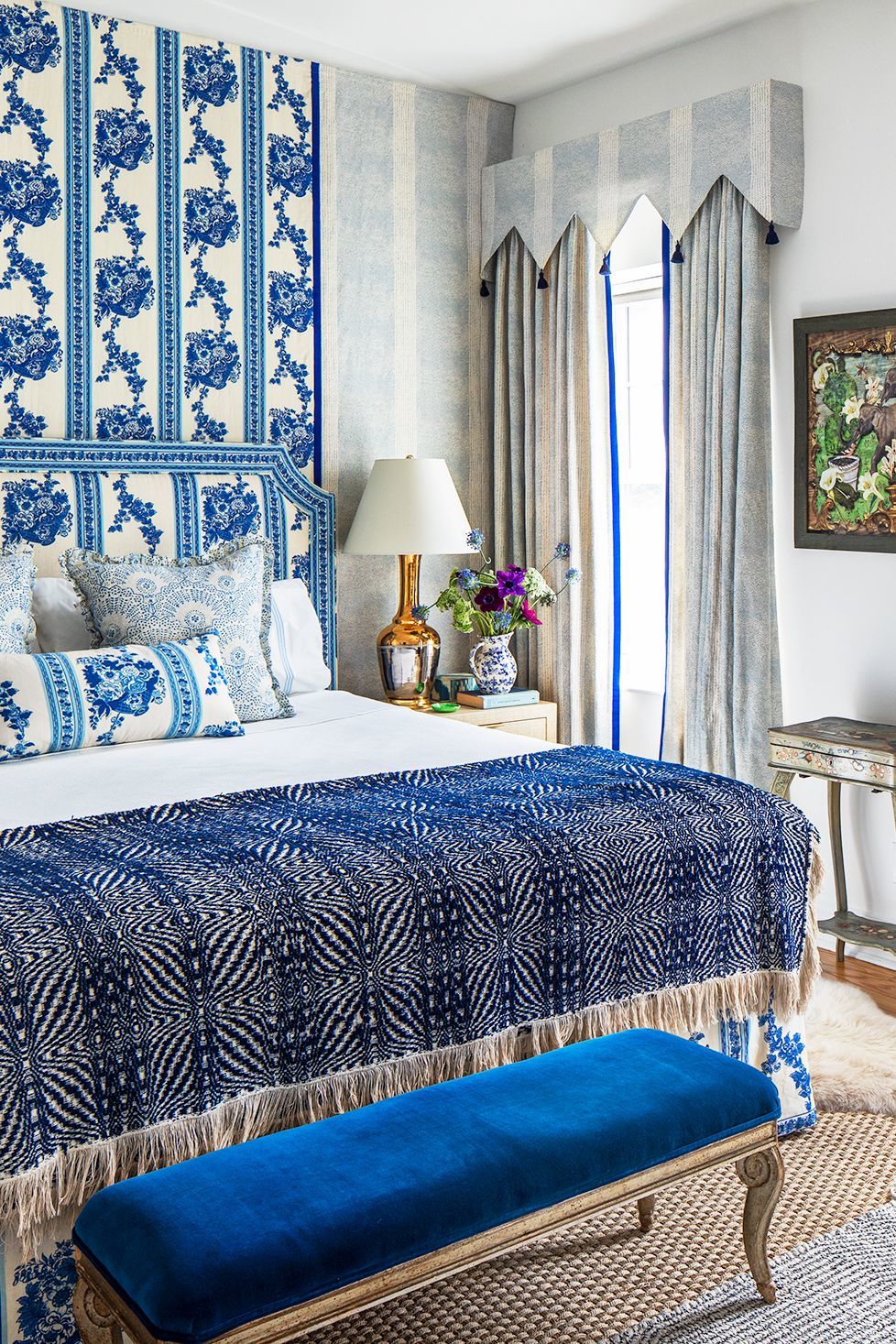 Keep It Consistent

Blue and white dominate in this bedroom by Eliza Crater. Thanks to the many layers of blue and white prints, fabrics, and more, this color scheme has so much depth and dimension while still remaining cohesive and tight.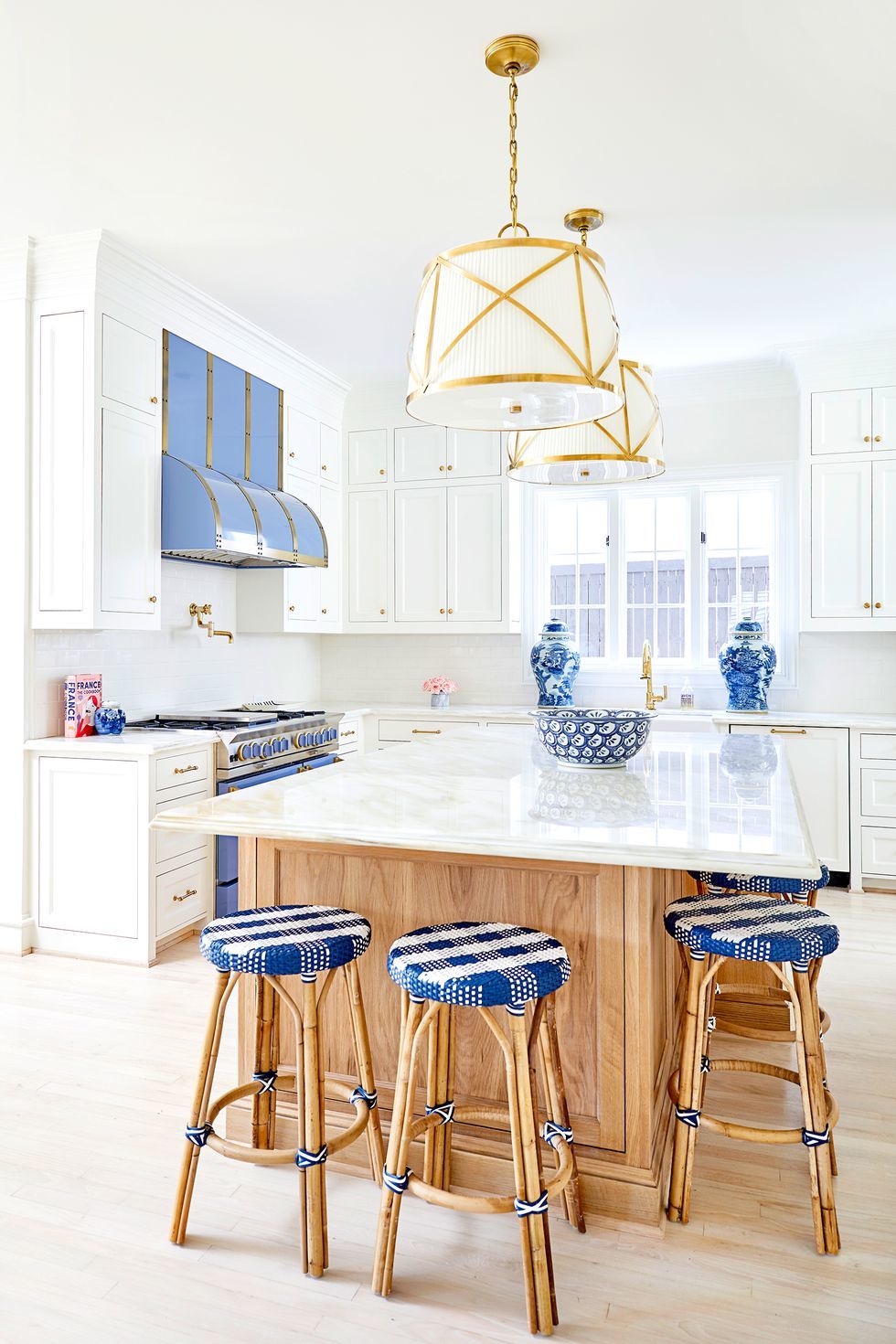 Mix Your Blues

You might shy away from mixing blues, but this kitchen designed by Caitlin Wilson is proof that it can often work in your favor. The periwinkle hood and range mixes beautifully with bright blue ceramic pieces and checkered stools. Plus, ceramics are maybe the easiest way ever to add color to an all-white space. Blue and white Chinoiserie is classic but can blend into many different decor styles.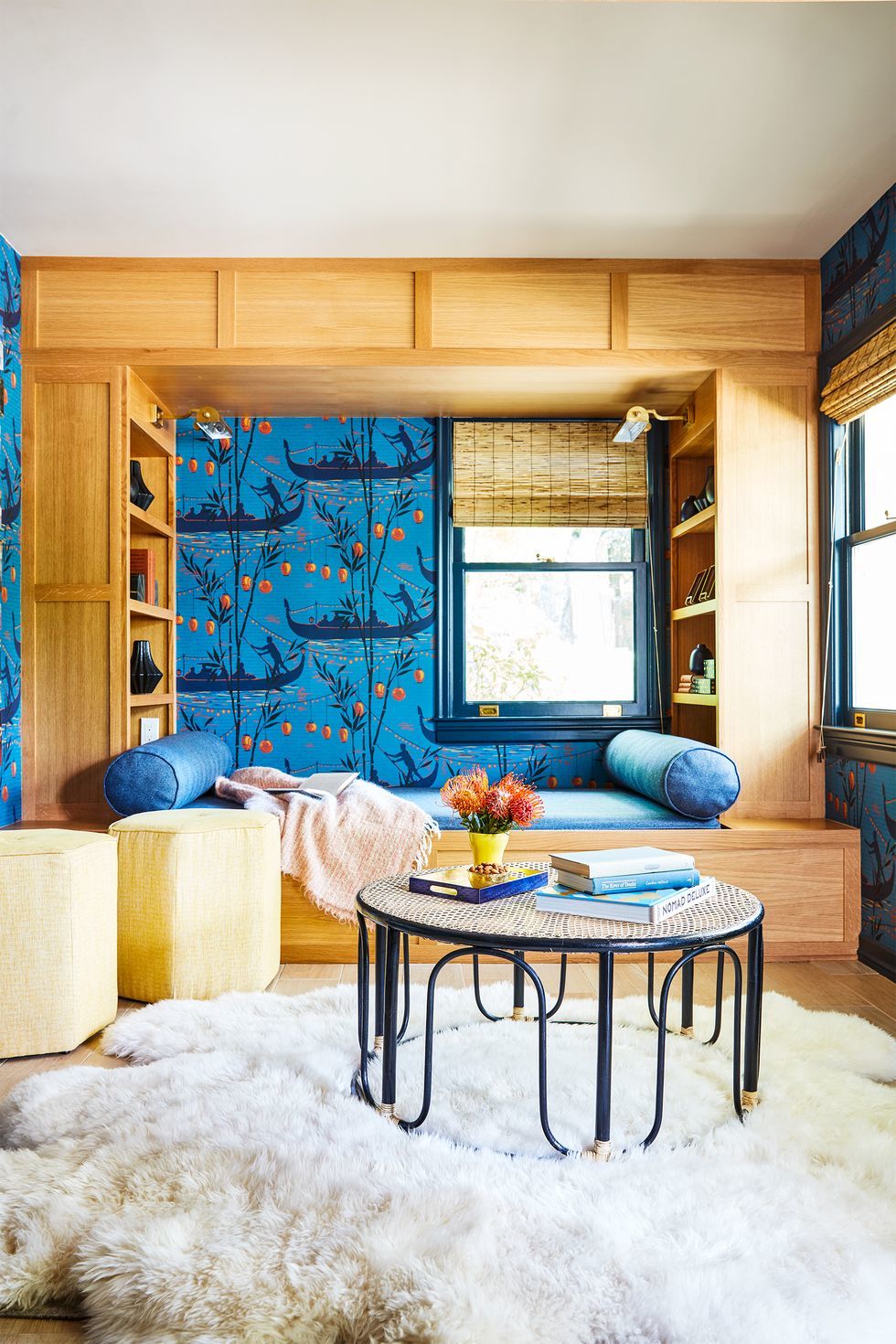 Try Cream Instead

For a warmer take on the classic color scheme, opt for a bright royal blue and cream combo, as designer Chloe Warner of Redmond Aldrich Design did in this contemporary hangout space.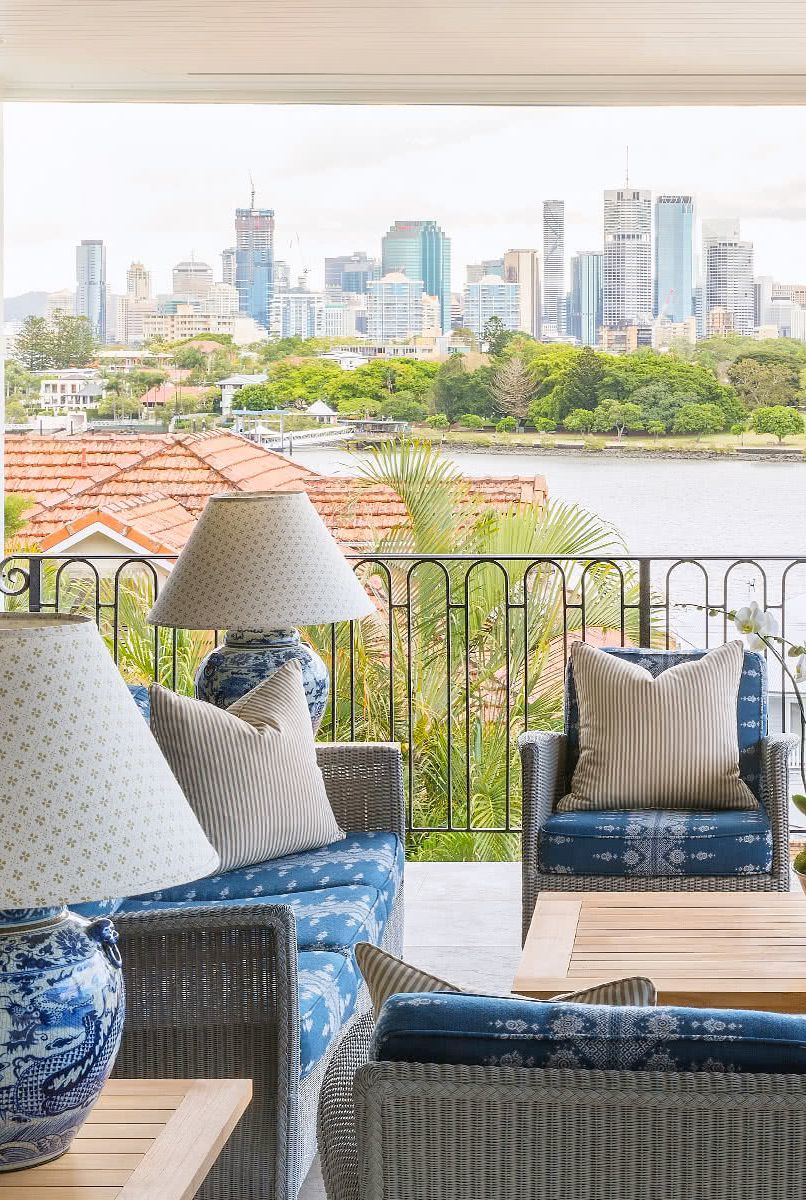 Take It Outside

Blue and white are foolproof outdoor colors, (yes, even if you don't live by the coast). This patio by Anna Spiro incorporates some gray and wooden accents for contrast and to reflect the tones of the city skyline beyond, which is even further contrasted by the surrounding foliage.