With offices on both sides of the Atlantic, the Bjarke Ingels Group (BIG) has made waves in recent years with their solution for year-round skiing atop a Danish power plant, and more recently, their designs for Richard Branson's Virgin Hyperloop and the new Two World Trade Center building in New York City. One of the firm's earlier projects-a comparably modest but equally memorable single-family residence-just hit the market in Glamsbjerg, Denmark, about two-and-a-half hours west of Copenhagen.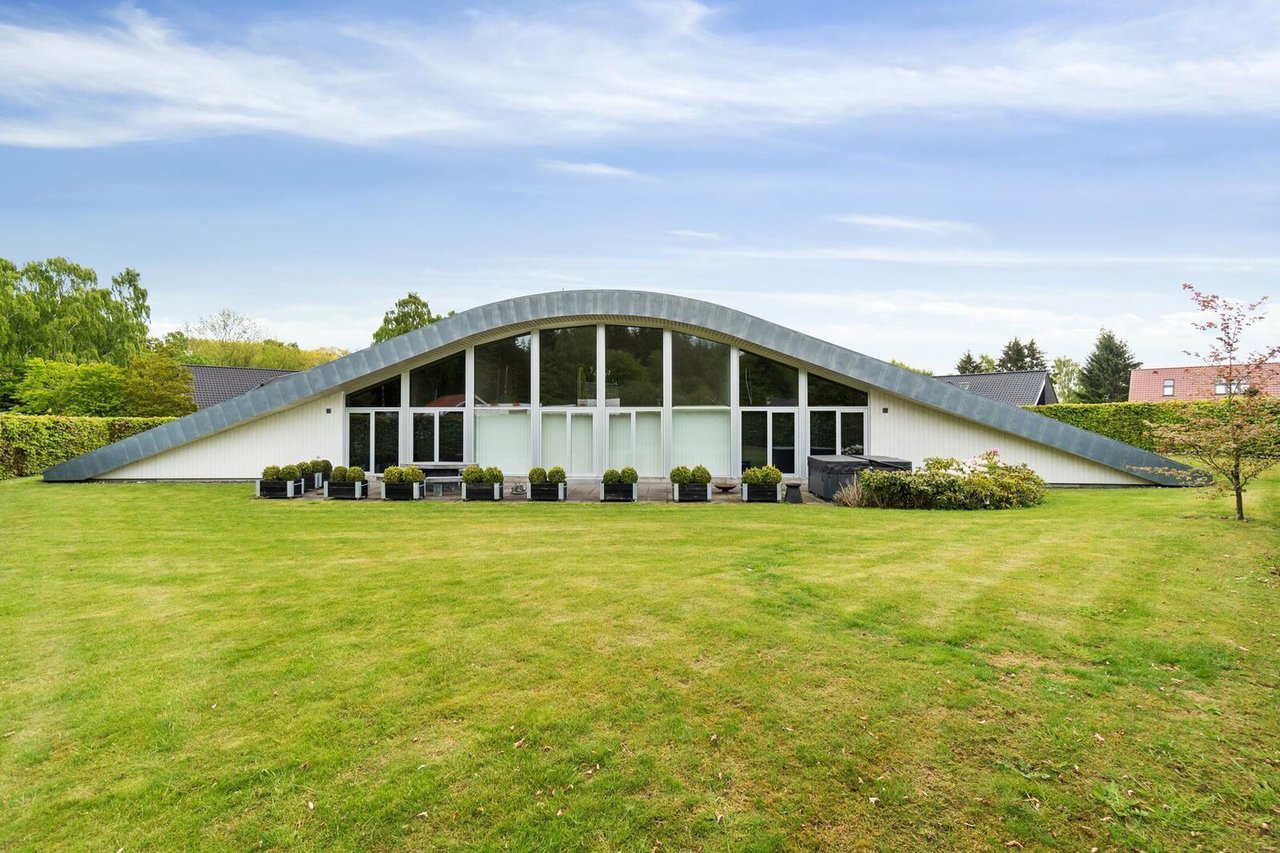 The Hill House by Bjarke Ingels Group features a distinctive roof plane that arcs over the structure like a wave and tapers to meet the lawn at each end.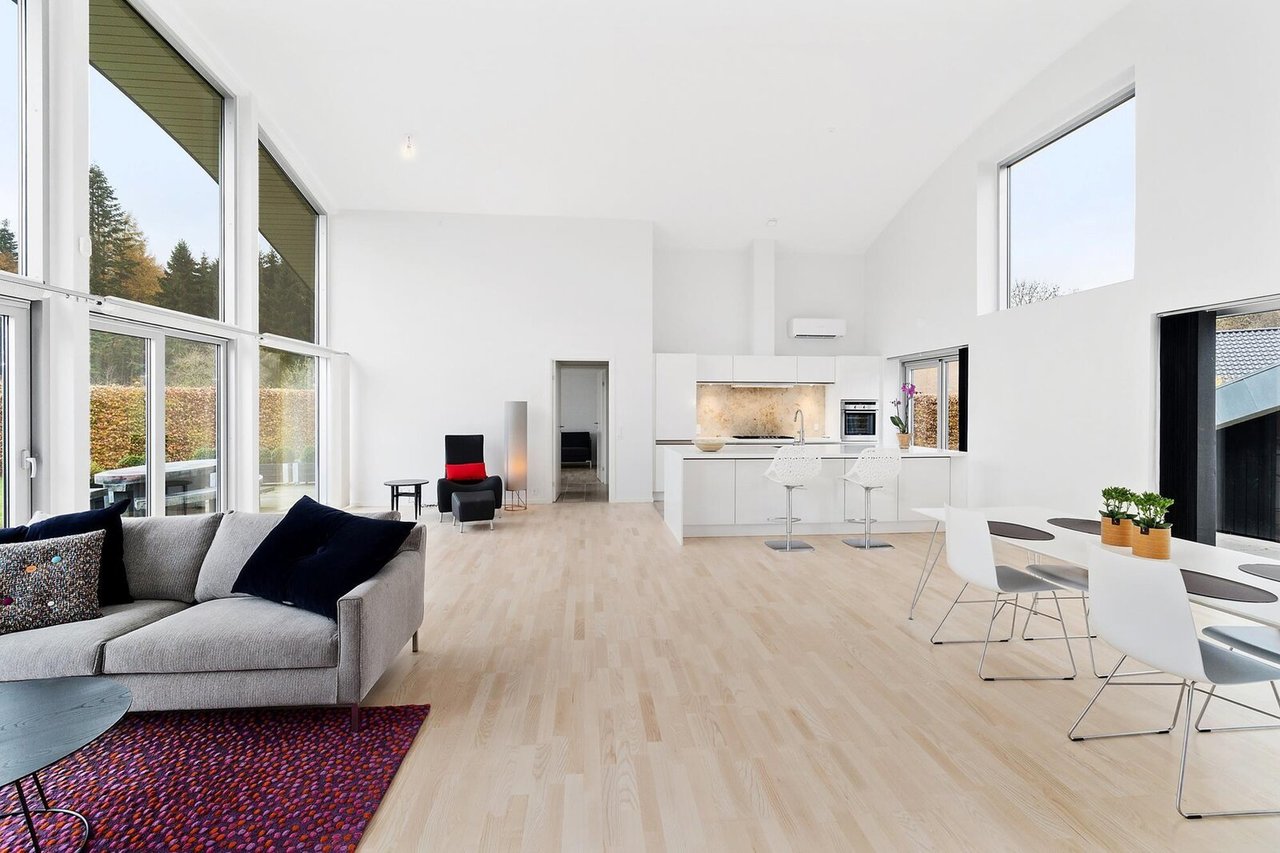 Inside, the roofline defines a central living area, complete with full-height windows and sliding glass doors. The home's four bedrooms are situated in pairs along each side of the space.

The home, which BIG completed in 2008, just two years after principal Bjarke Ingels officially founded the firm, features a distinctive green roof that arcs over the entire structure. Wanting it to appear like a hill rising from the ground, the firm also added grass atop the roof that seamlessly connects with the surrounding lawn at each end.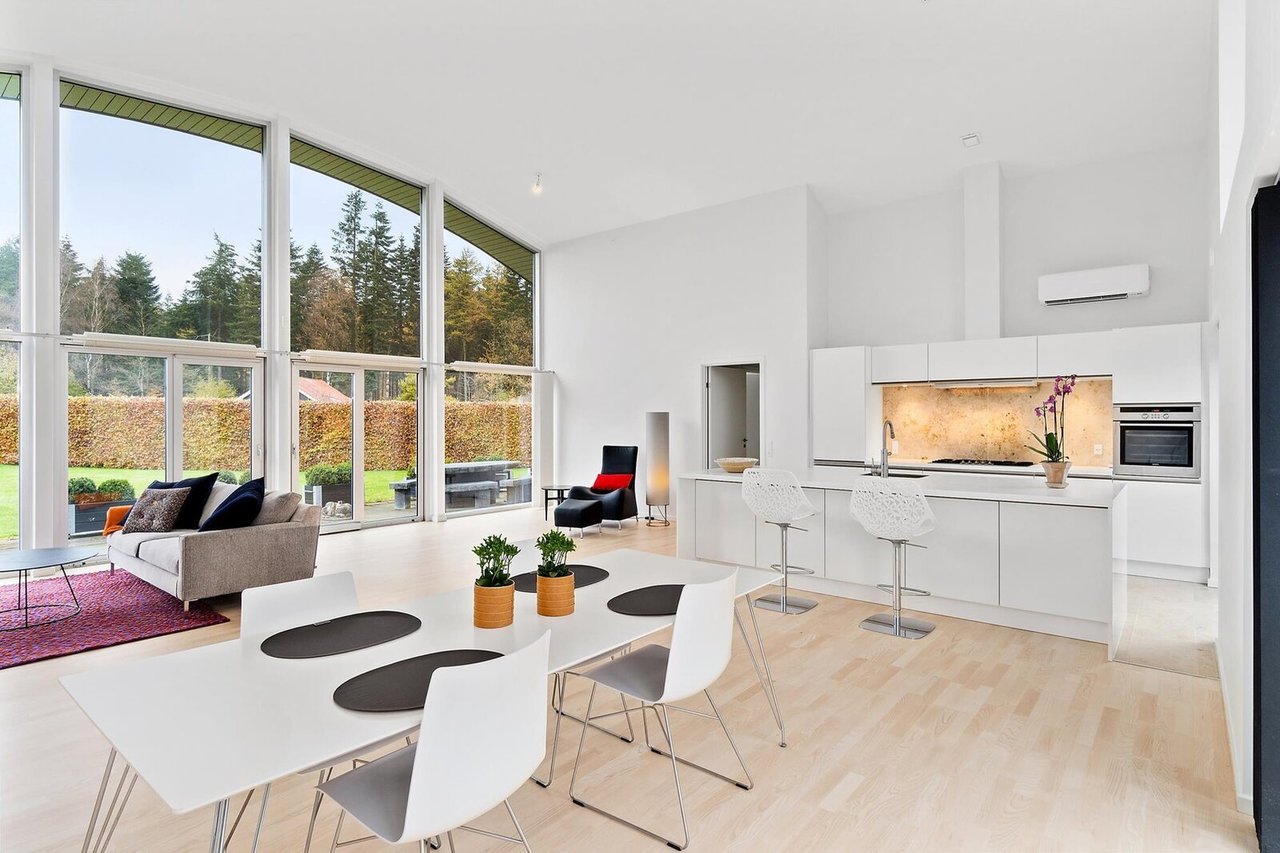 The open-concept living area offers enough space for seating and dining spaces, as well as a recently renovated kitchen in one corner.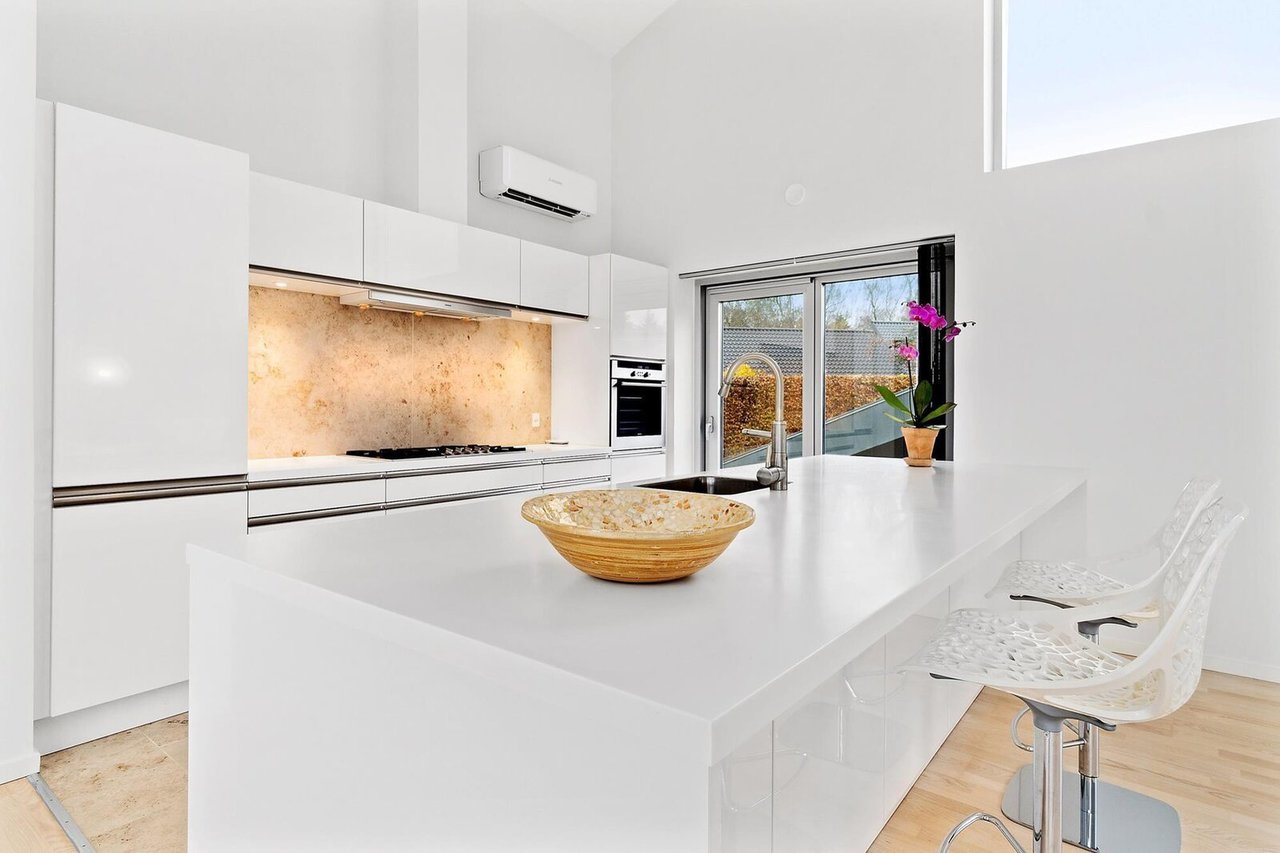 The all-new kitchen features a large island, updated appliances, and Corian countertops.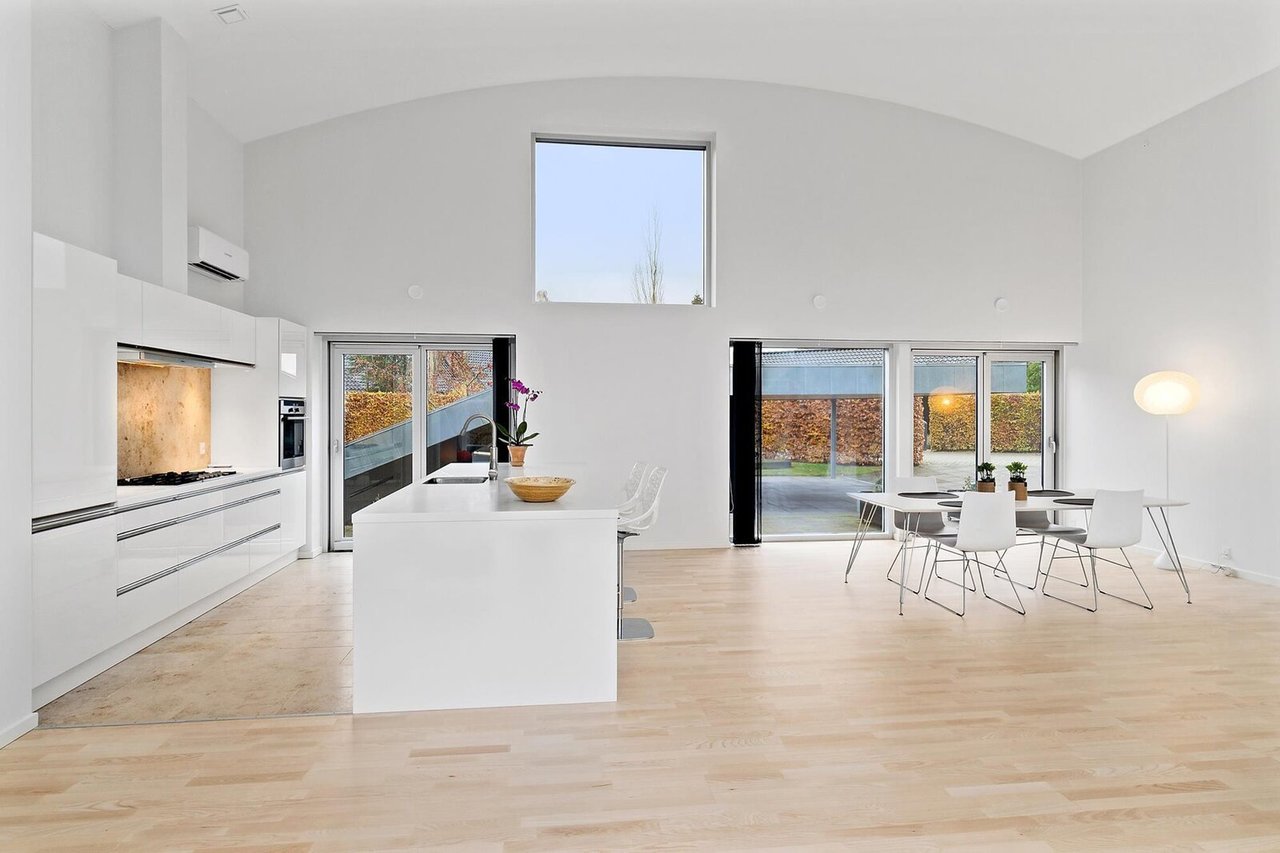 Sliding glass doors in the kitchen and dining area provide access to the rear patio and driveway.

Offering nearly 1,800 square feet of interior space, the home is fresh from a 2019 renovation that resulted in new finishes inside and out. Two bedrooms sit on each side of the living area, while handy storage areas are tucked into the sloping ends of the structure. The .32-acre lot also features a green-roofed carport. Keep scrolling to see more of the property, currently listed for 4,500,000 Danish kroner (approximately $715,000).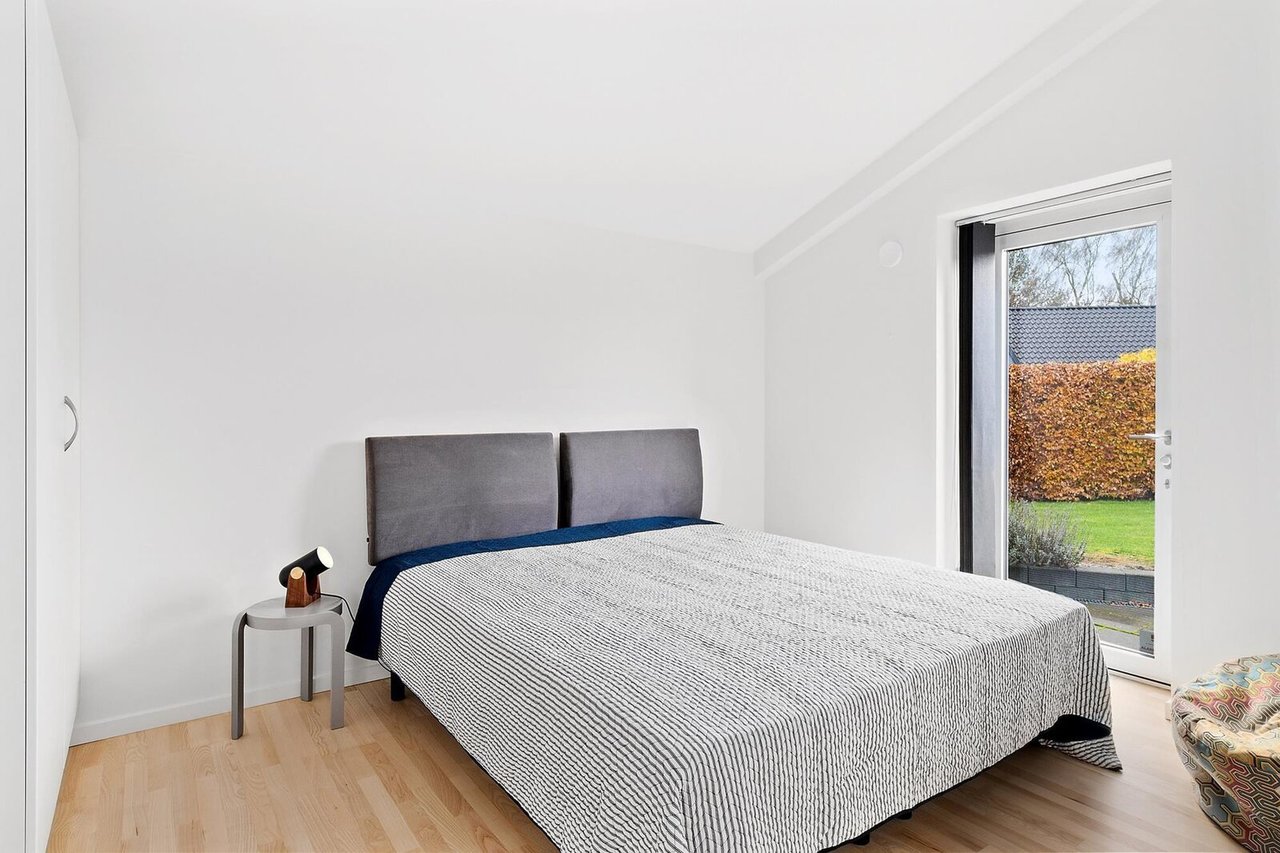 Each of the home's four bedrooms provide direct access to the outdoors.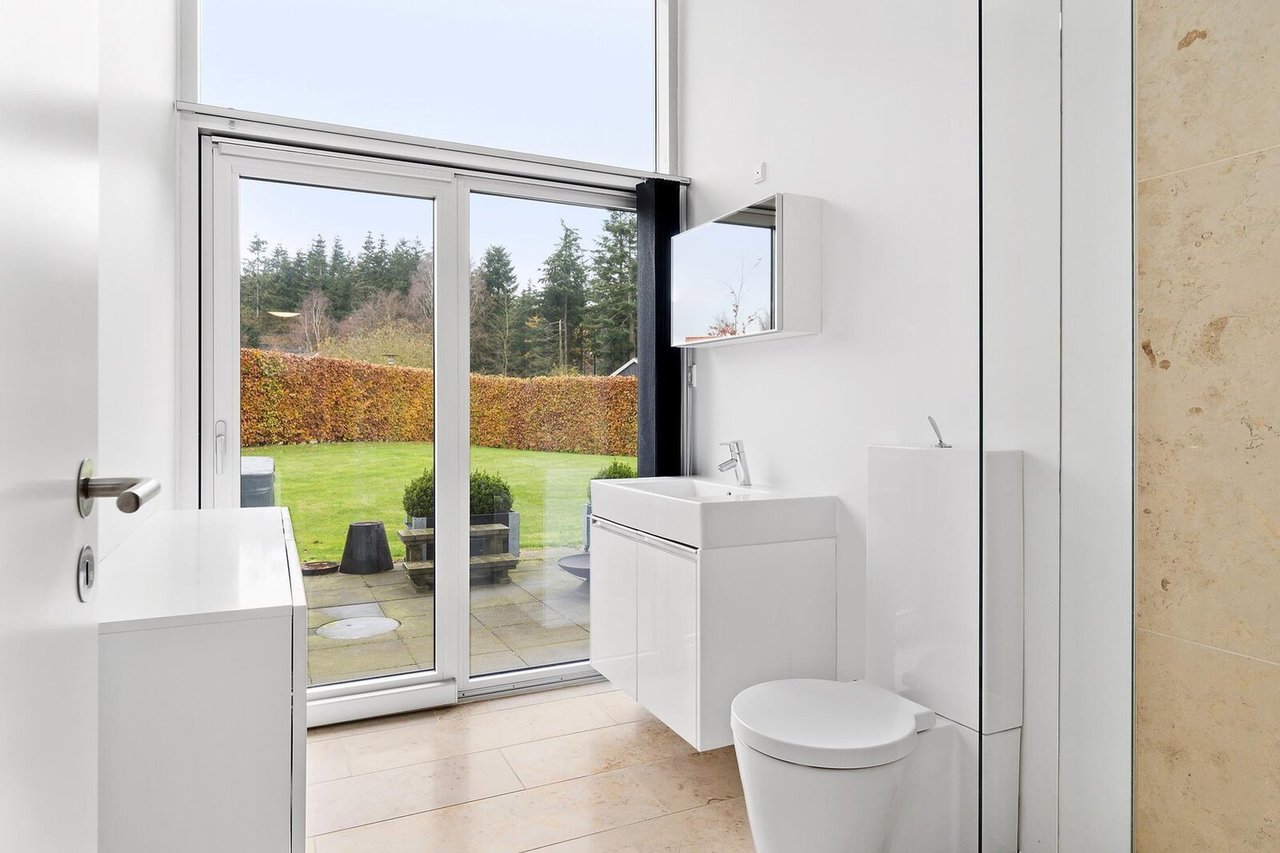 A look at one of the home's full bathrooms, which also provides access to the rear patio.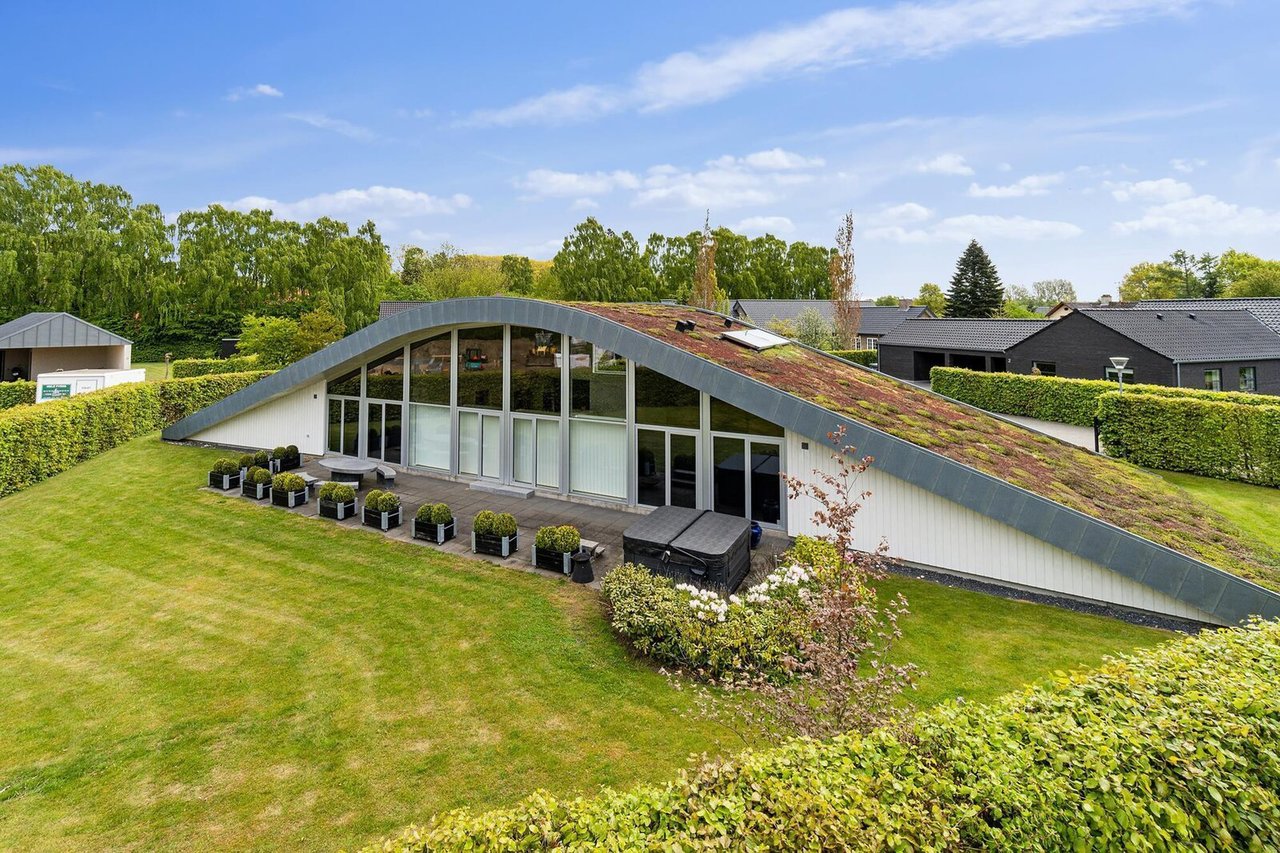 Another view of the front facade shows how the green roof tapers into the yard at each end. Sedum, a low-maintenance grass, was installed along the roof by the Swedish company Veg Tech.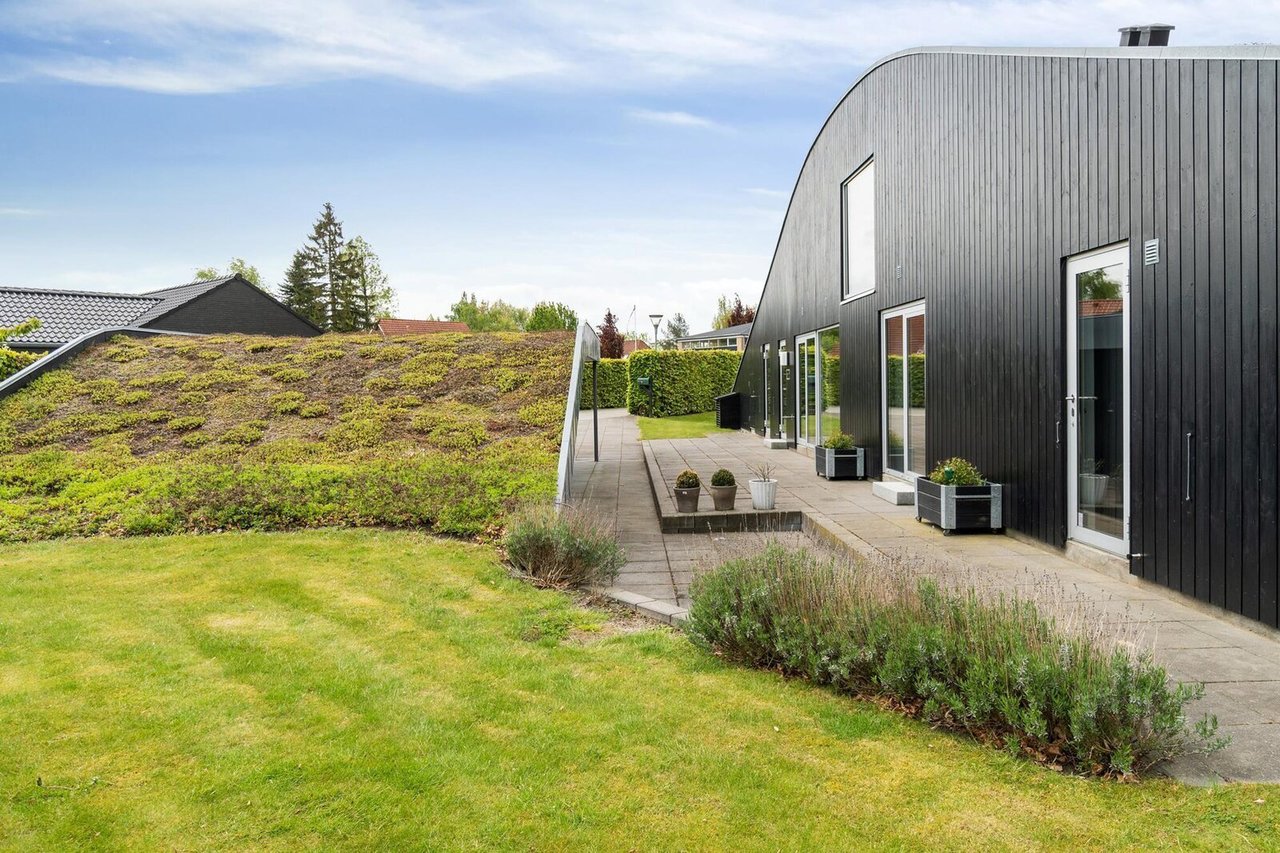 The rear facade is clad in black-painted wood slats. Adjacent to the structure, a carport mimics the home's design with a sloping green roof that also merges with the lawn at one end.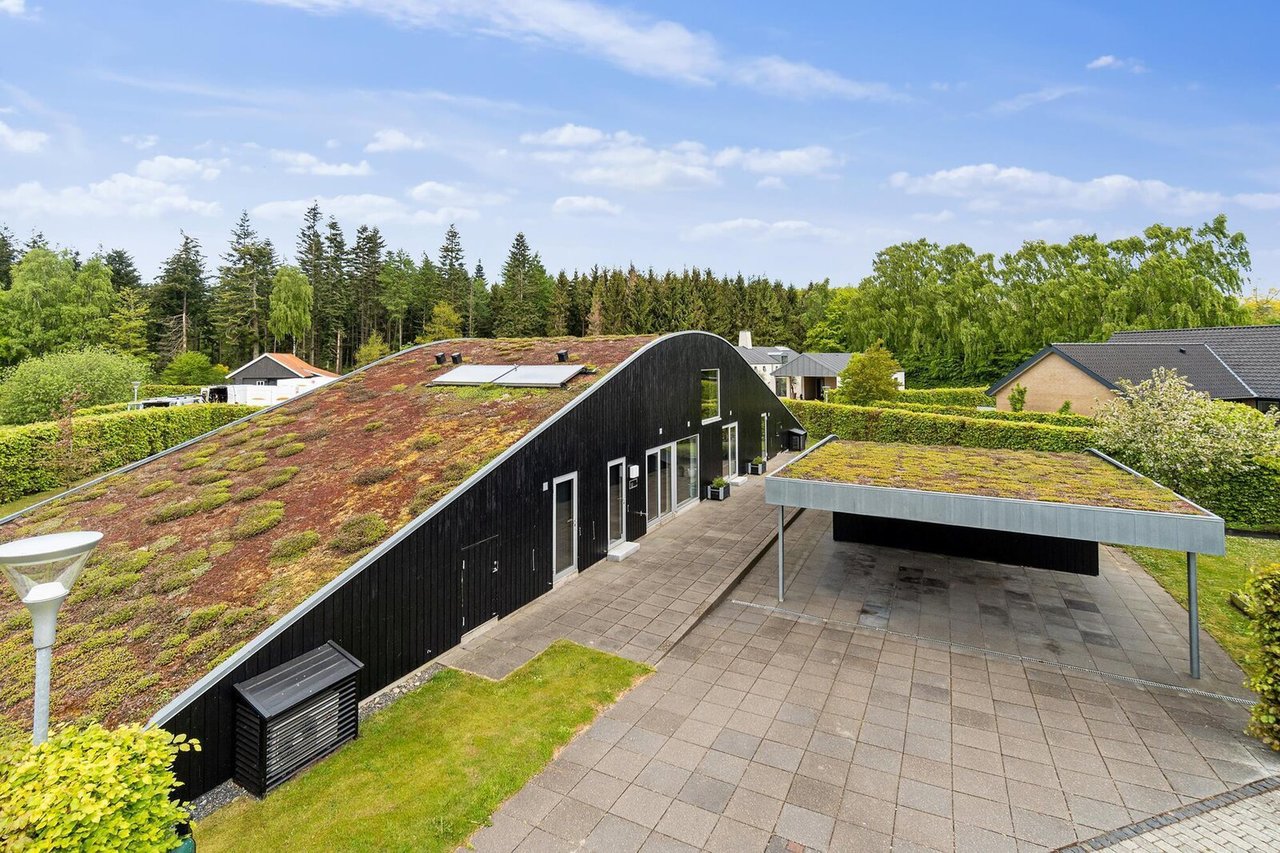 Another view of the carport and rear facade shows the driveway.