Sleek, modular, and sustainably built-the Bivvi Cabin is ready to take you on your next off-grid getaway. Built by outdoor enthusiasts for outdoor enthusiasts, the compact prefab is the latest project by Bivvi Camp, a team of designers based in Portland, Oregon.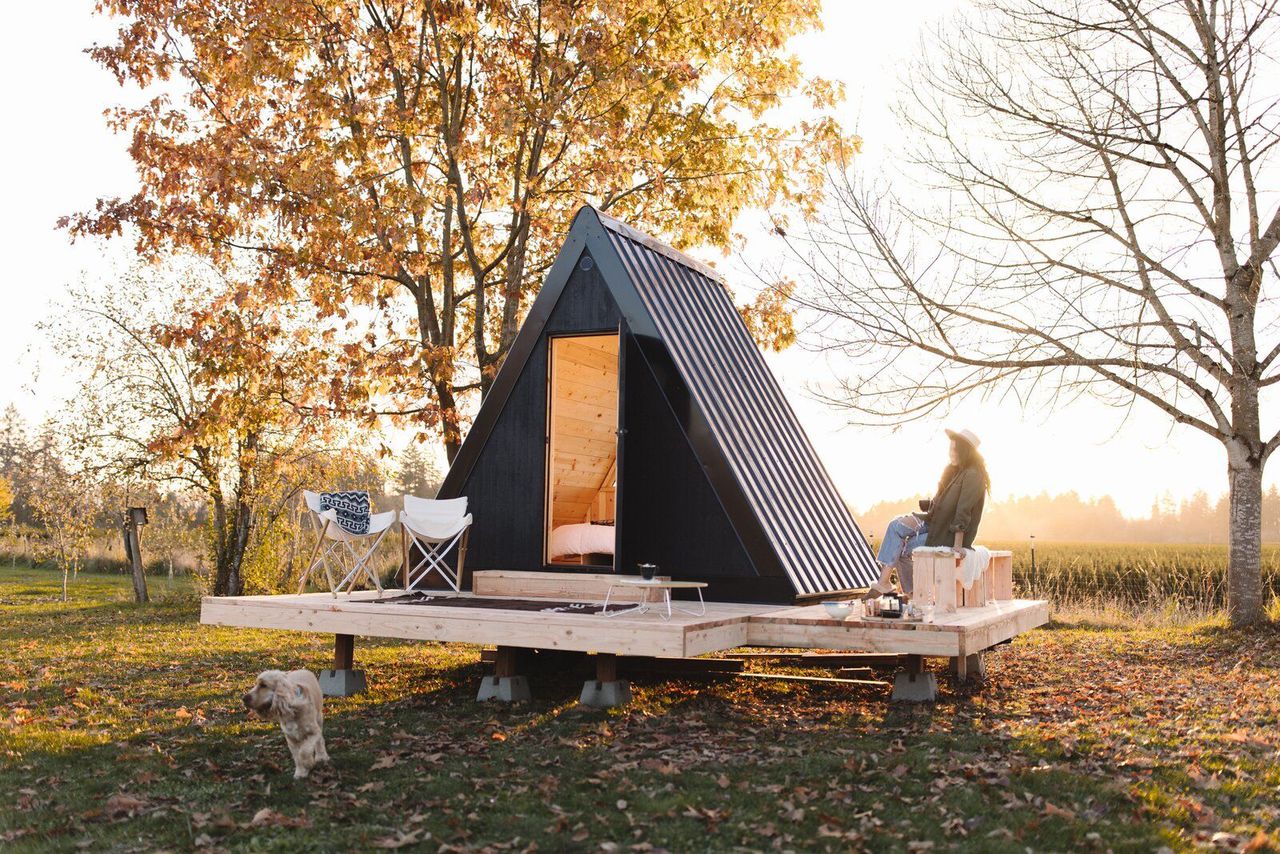 The portable A-frame cabin is designed to fit onto a purpose-built trailer.

"What started as plans to build a wilderness hut for friends slowly turned into a business idea," notes the firm. "When Bivvi started in 2019, the market was flooded with options for tents, yurts, and trailers. What it lacked was a simple, well-designed cabin that was comfortable all year round and didn't involve long and expensive on-site assembly."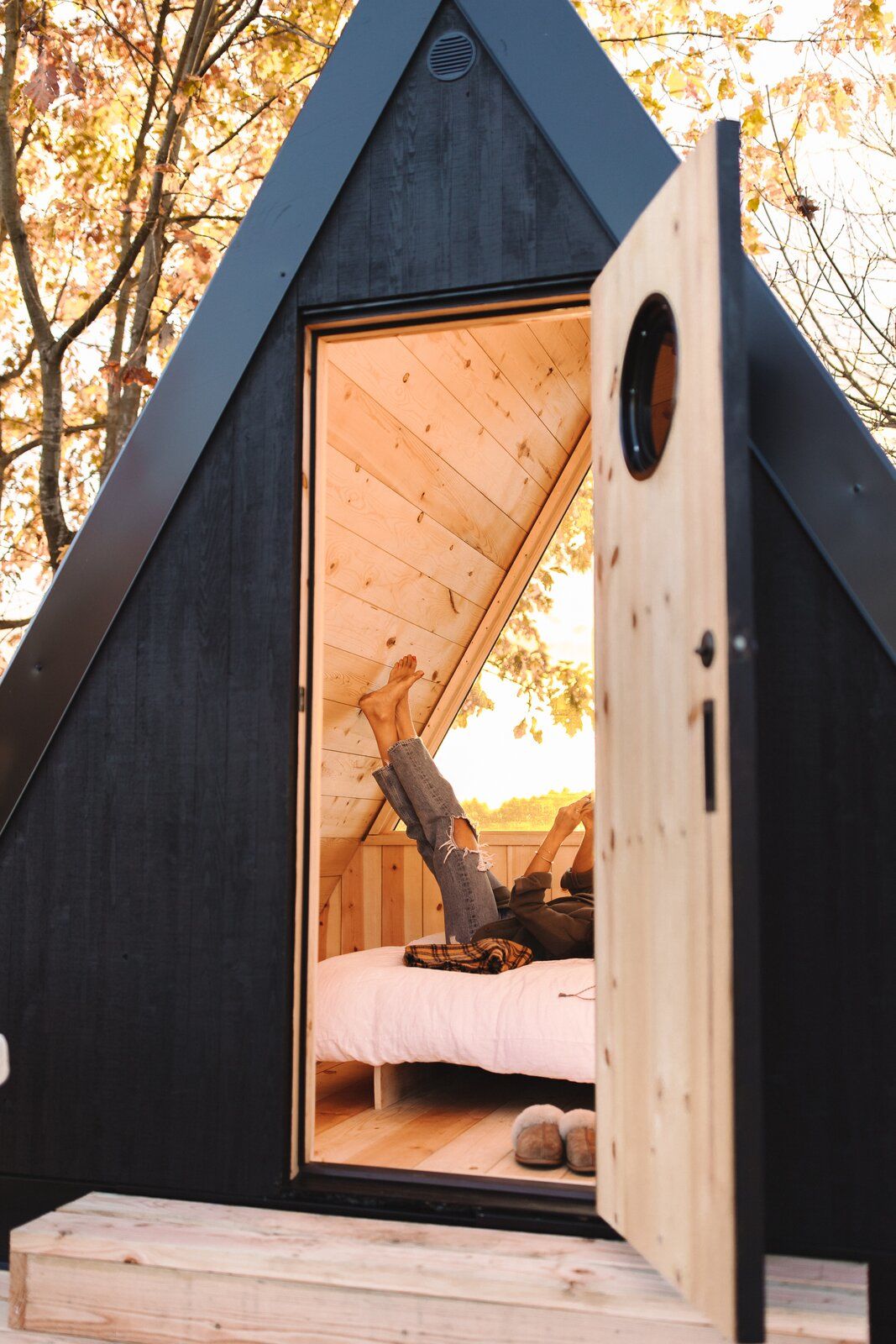 Each cabin comes equipped with stained and sealed tongue-and-groove cedar siding, full insulation, a large picture window, a door porthole window, and long-lasting metal roofing.

Inspired by the classic form of the A-frame, the Bivvi Cabin is designed to be prefabricated in a controlled factory environment. As the firm notes, "this strategy reduces waste and speeds up production. Every Bivvi arrives fully built, eliminating costly on-site construction costs."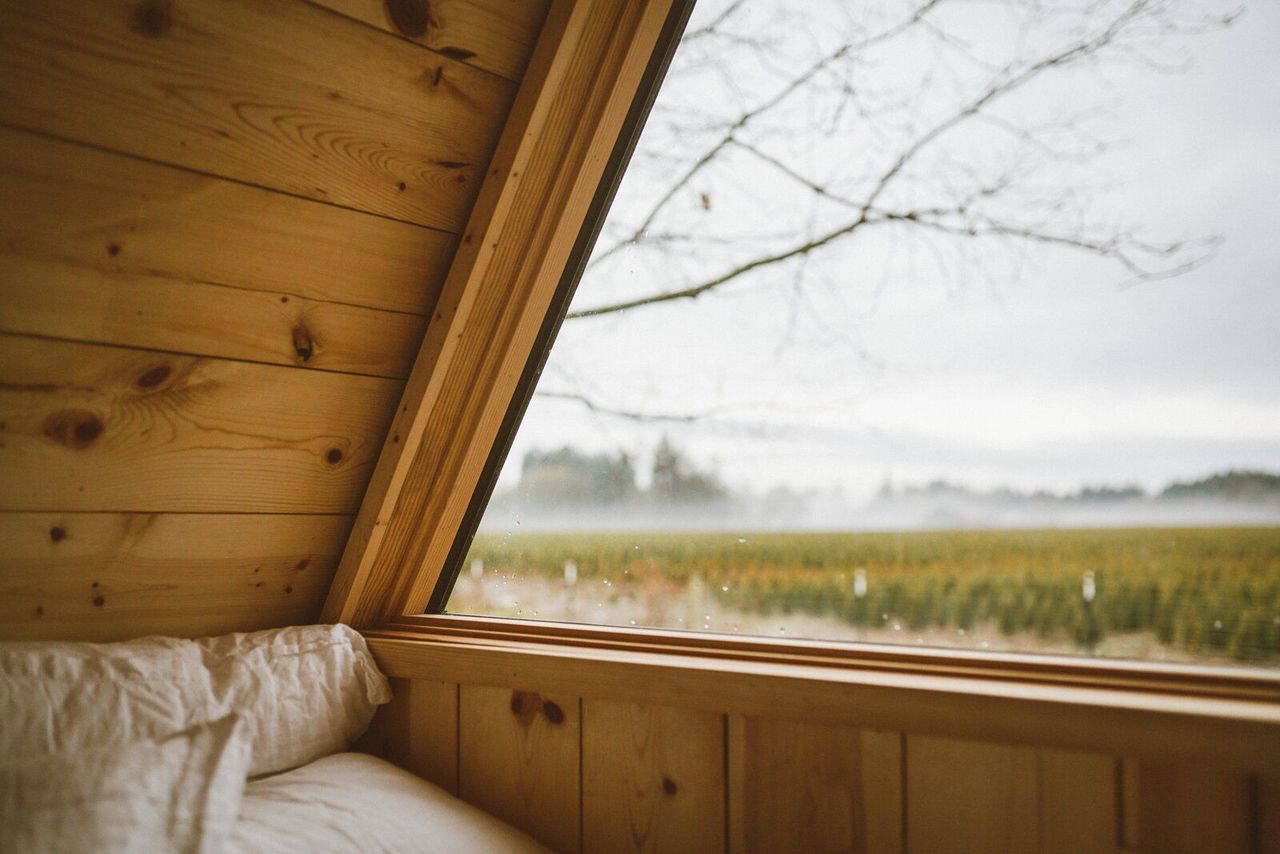 The triangular picture window fills the interior with natural light while framing sweeping views of the surroundings.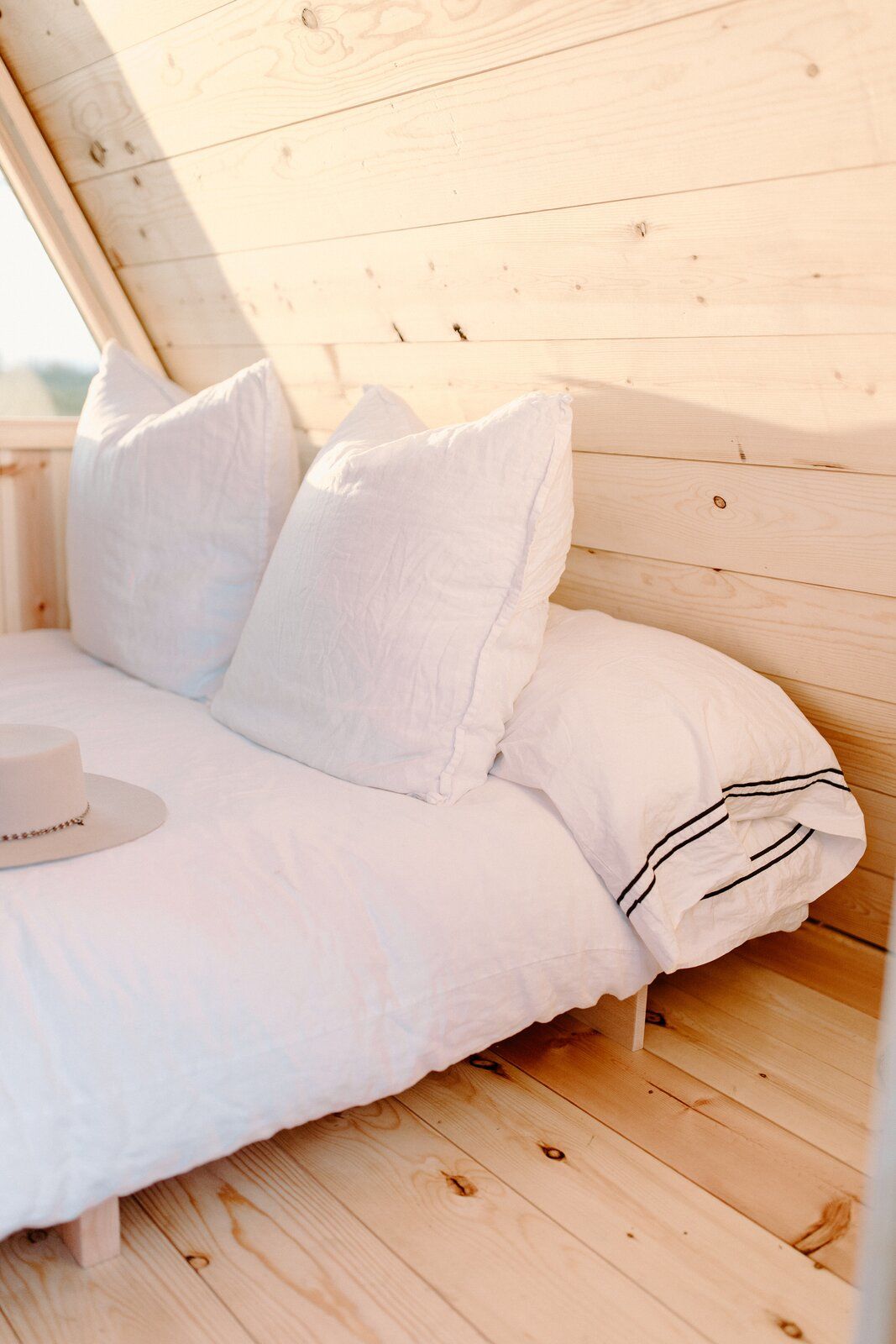 "Every cabin is fully insulated and has a natural ventilation system for airflow, keeping you comfortable in any season," states the firm. The interior can be clad in pine or plywood.

With sustainability in mind, the team designed the exterior of the cabin with long-lasting materials that can withstand a range of climates. The fully insulated interior can be finished with pine or plywood, and cabins can be customized with electrical wiring, solar panels, heating systems, and furniture.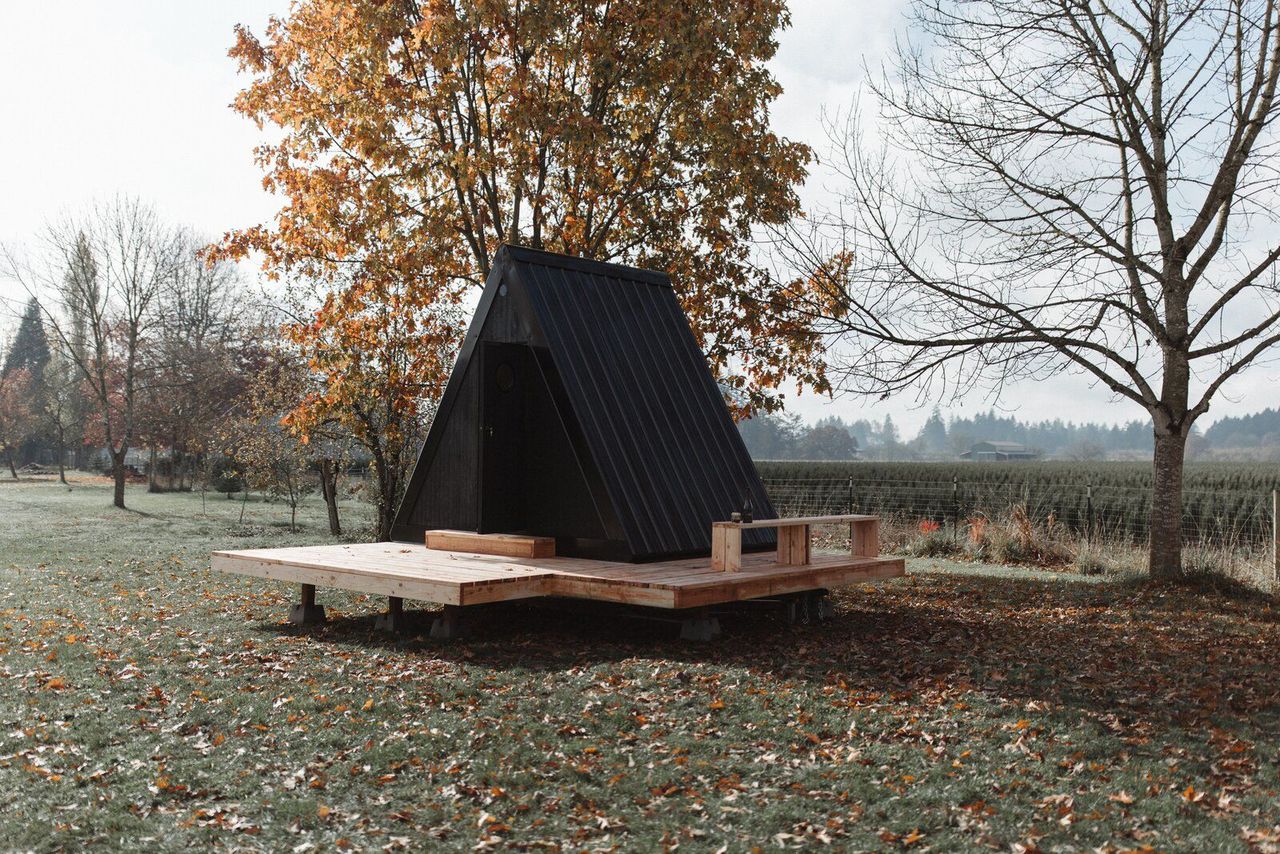 Although it's designed for easy transport, the cabin can also be permanently placed, depending on site conditions. A wraparound deck can be added to extend the living space outdoors.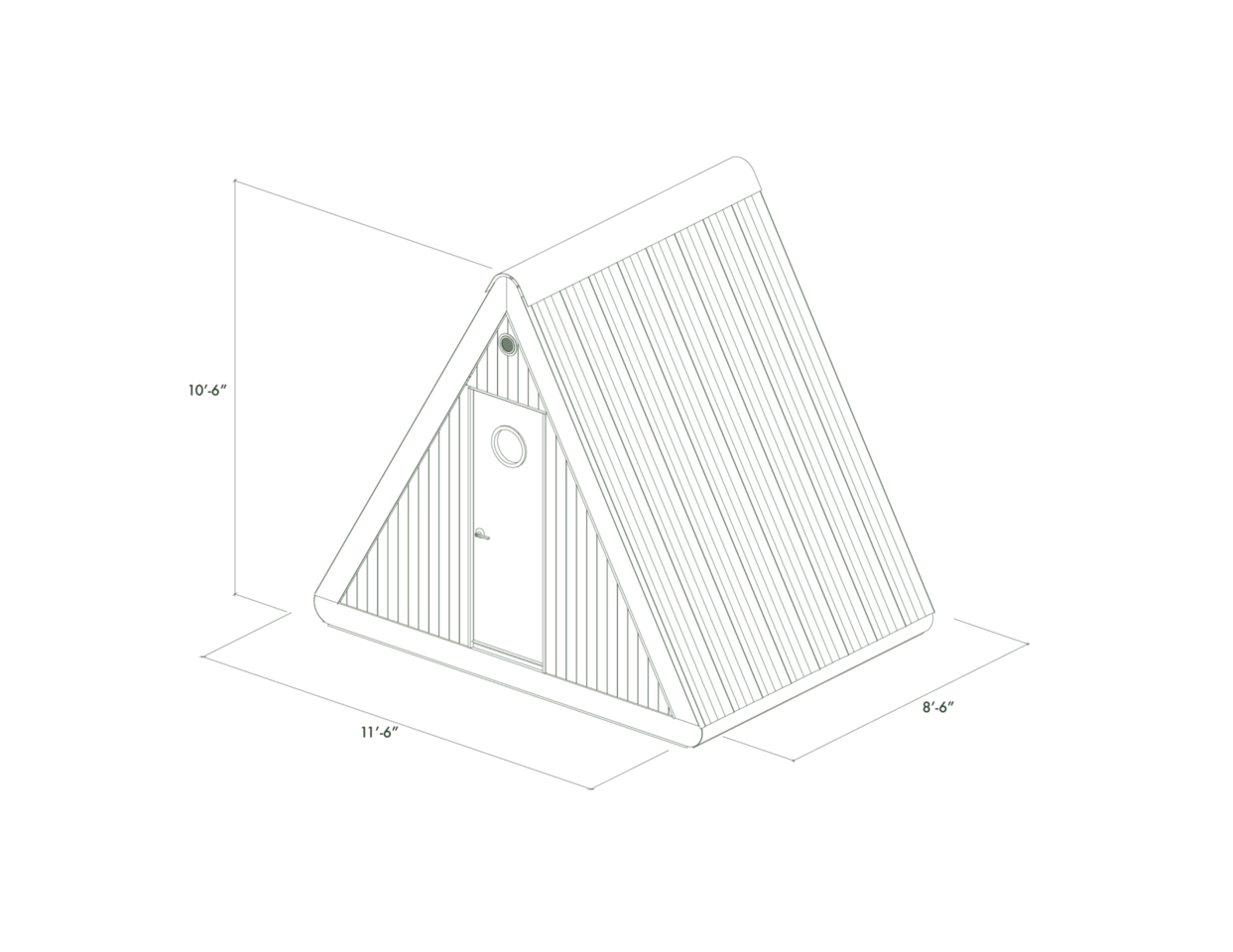 A drawing of the Bivvi Cabin, which comes fully assembled.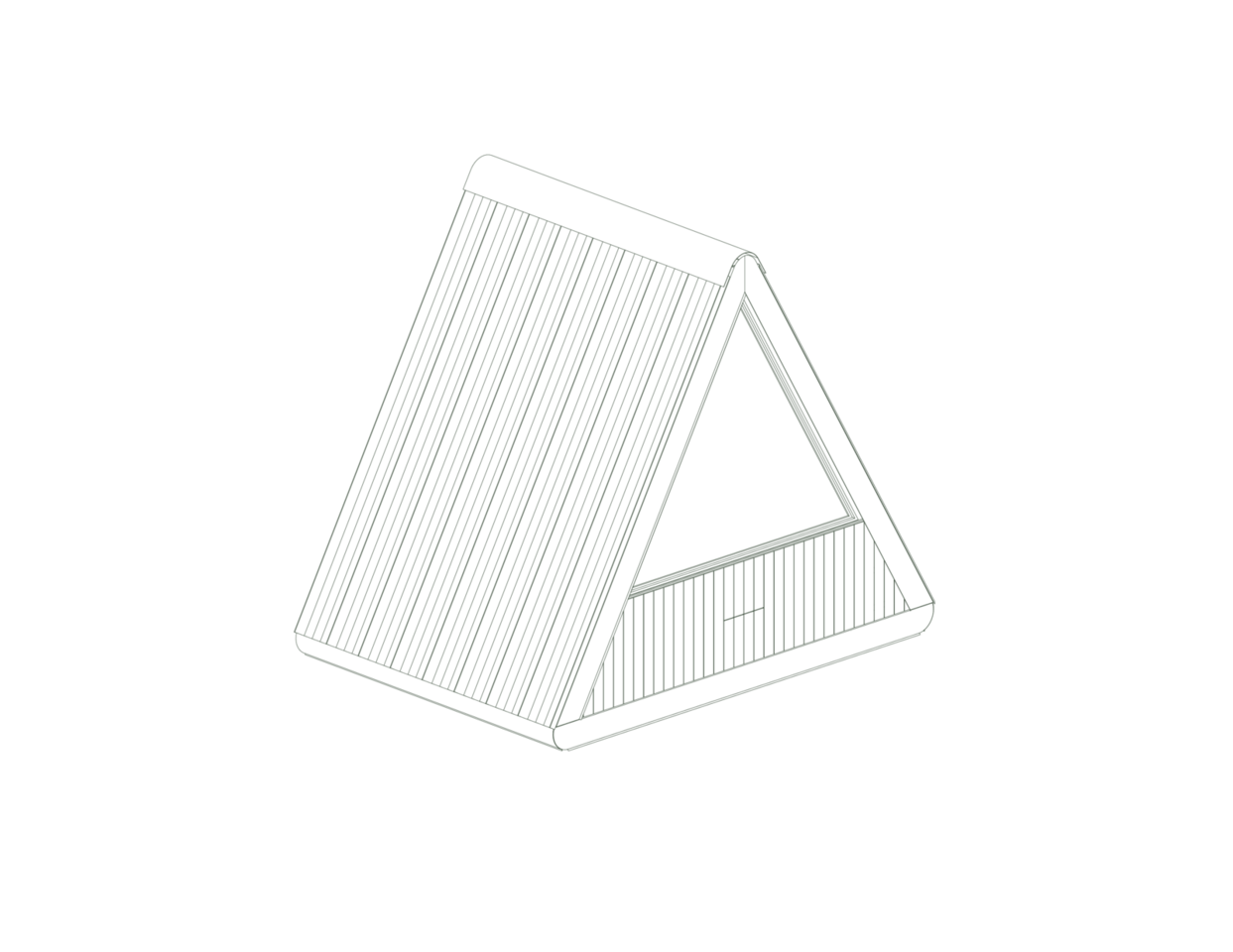 A drawing of the rear facade. According to Bivvi Camp, it takes nine to 12 weeks to assemble a cabin.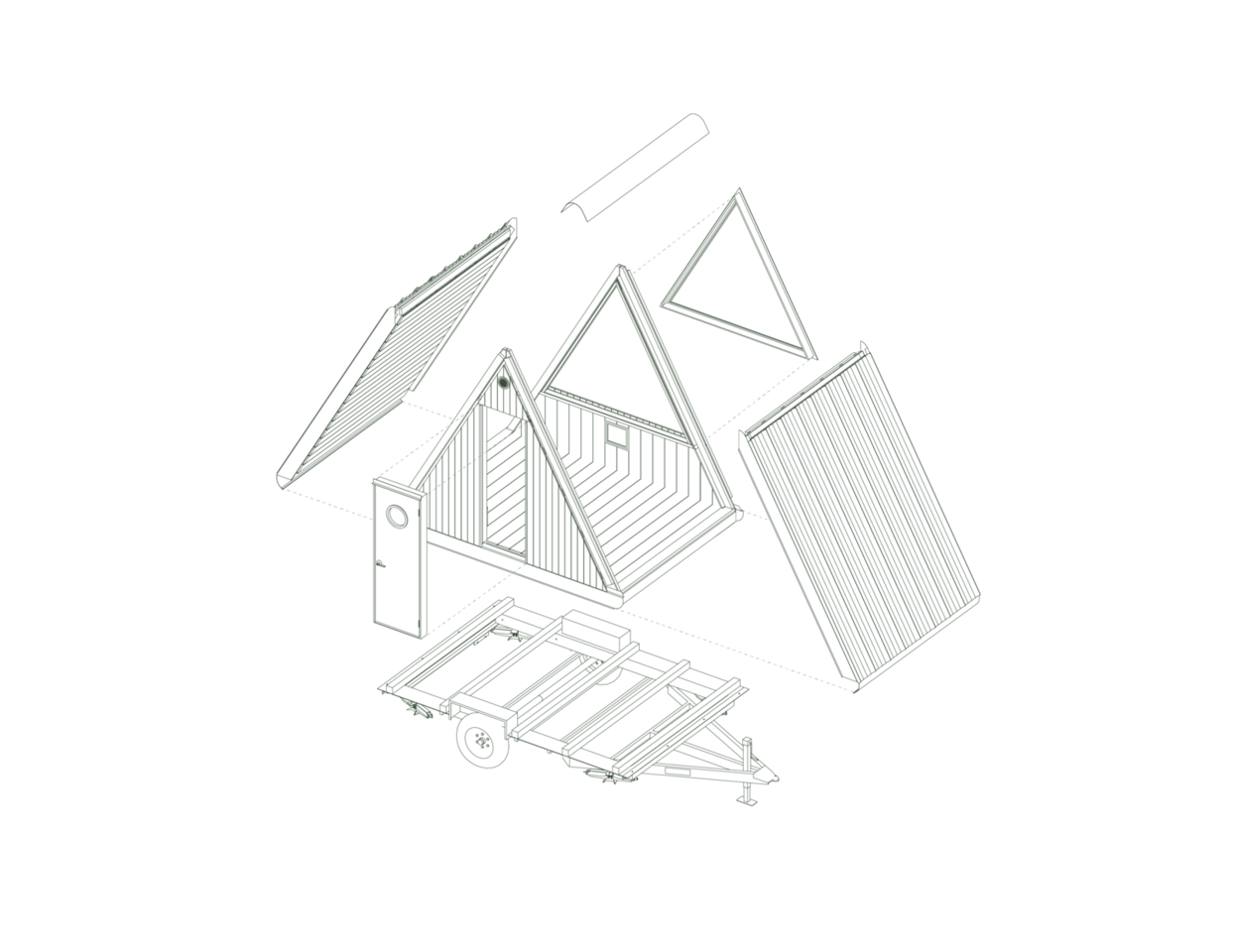 A drawing of the cabin's various parts, including the portable trailer.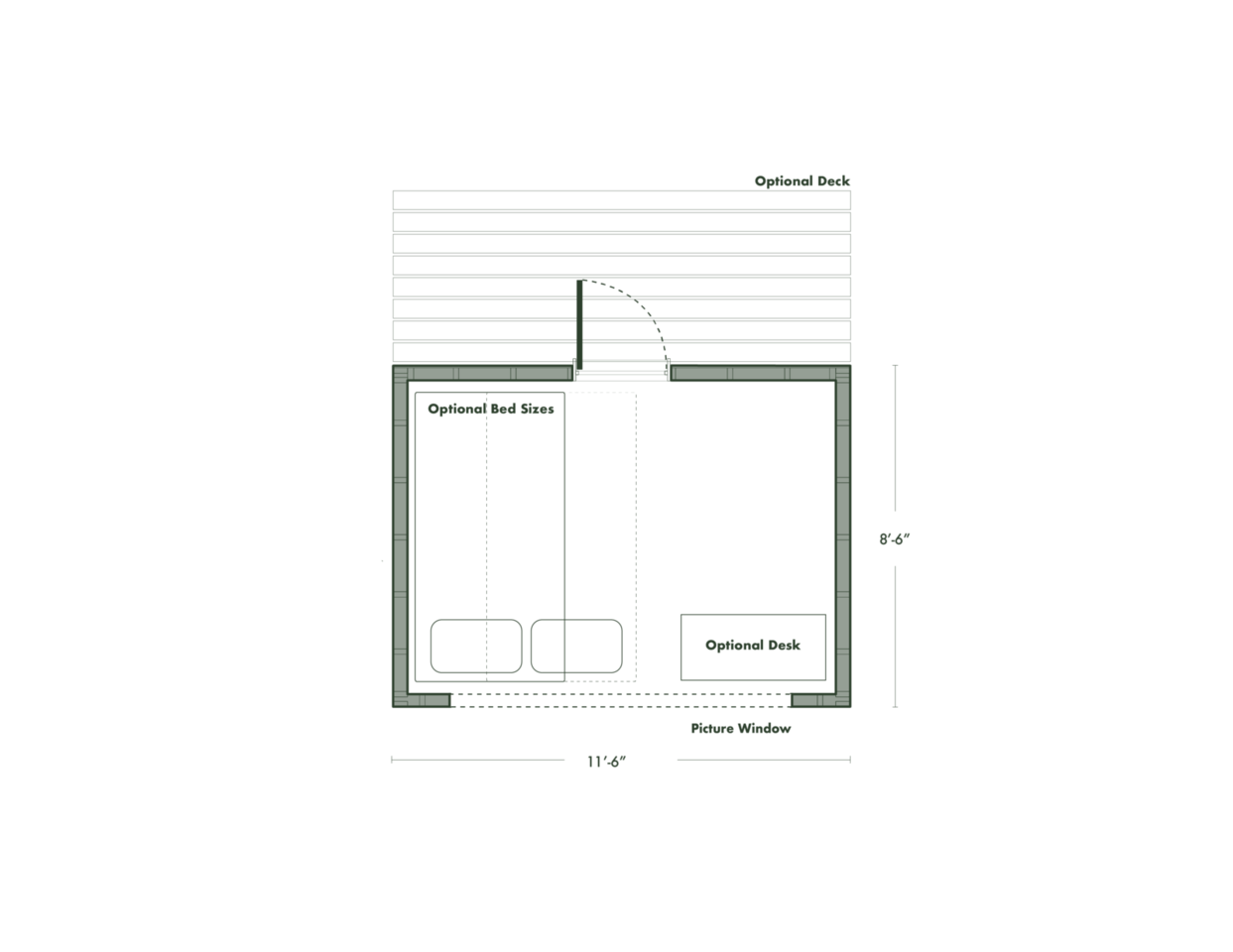 Bivvi Cabin floor plan with optional deck and furnishings.