It wasn't until the 1930s that neon lights were used across Europe and not until the 1950s that the trend caught on in the United States. Even then, that was primarily businesses. It was still a few years until your standard home would have neon lights over their minibar.

Thankfully, today, you can find neon lights in millions of homes across the country. Here's everything you need to know about neon lights and their application in today's world.


The Poetry Of Neon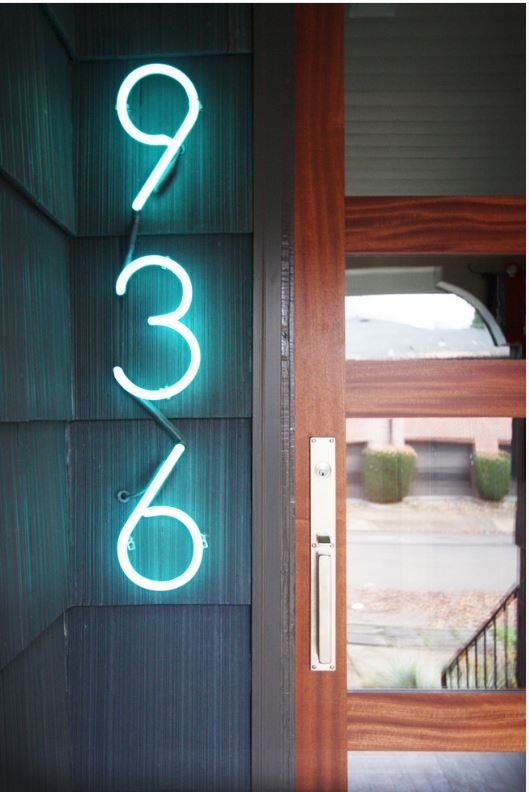 At one point in time, neon lights were considered cheesy, gaudy, and "cheap." But that simply isn't true anymore. Neon lights have become nostalgic, whimsical, and poetic. There is now a great symbolism that comes with these lights.

Neon lights now stand for prosperity and splendor. The city comes alive at night via neon lights and illuminates the world. The St. Louis World Fair once marketed neon lights and the Paris Opera was one of the pioneers for the lights.

Demi Lovato, Blake Shelton, and Natasha Bedingfield all have songs called "Neon Lights." This just proves their influence over today's world. Tron: Legacy, Blade Runner, and Detective Pikachu also use amazing neon lighting.

These are just a few artists and movies that highlight everything we love about neon lights. Now on to how you can use neon lights and the best places to buy them for your home.


Ideas For Neon Lights

Neon lights can be used in any room in the house, and frankly, any way that you'd like. But if you're at a loss for where to begin, take a look at these gorgeous neon-lighted rooms for inspiration. You'll surely find what you seek.


Theater Room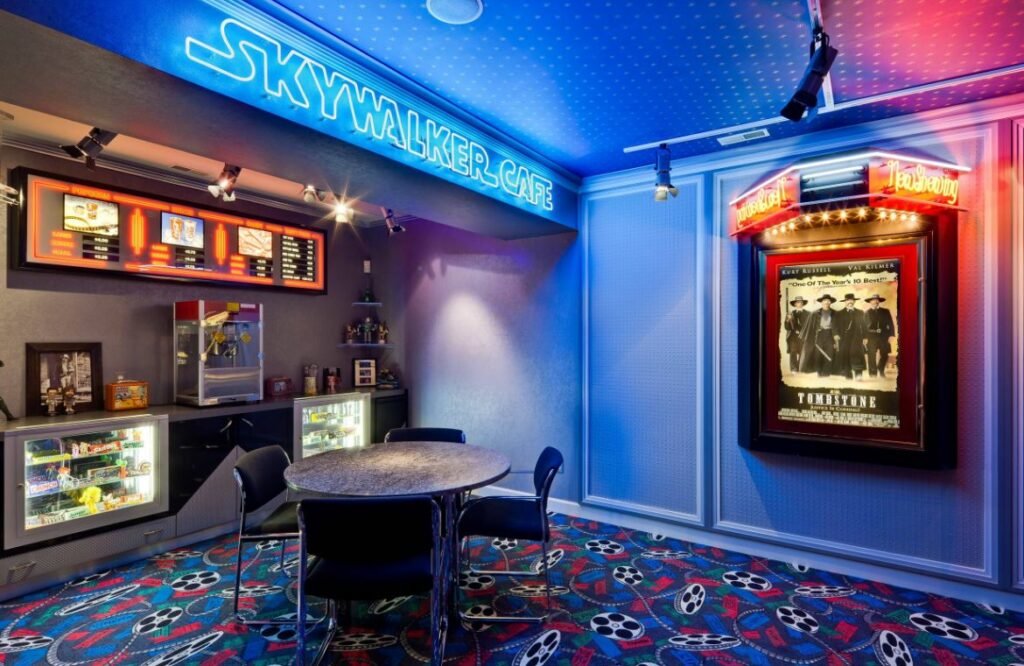 A theater room is one of the most common places to use neon lights. Why? Because most classic theaters host hundreds of neon lights. Both out-front and indoors. You can buy old theater signs, backlight posters, or put up simple neon signs for your theater room.


Teen Room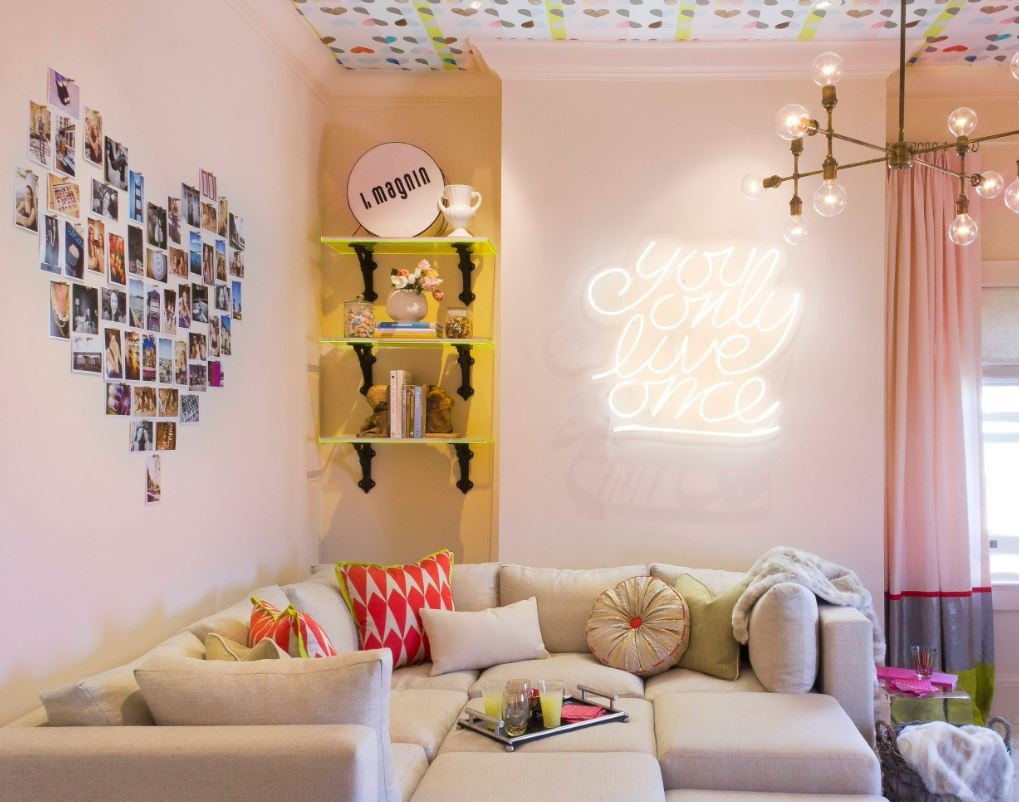 Teens love something unique. But they also like following the trends. Neon lights offer the best of both worlds, which is what every teen really wants. Let them show off their new lights to friends with a special saying or vintage movie lights.


Open Concept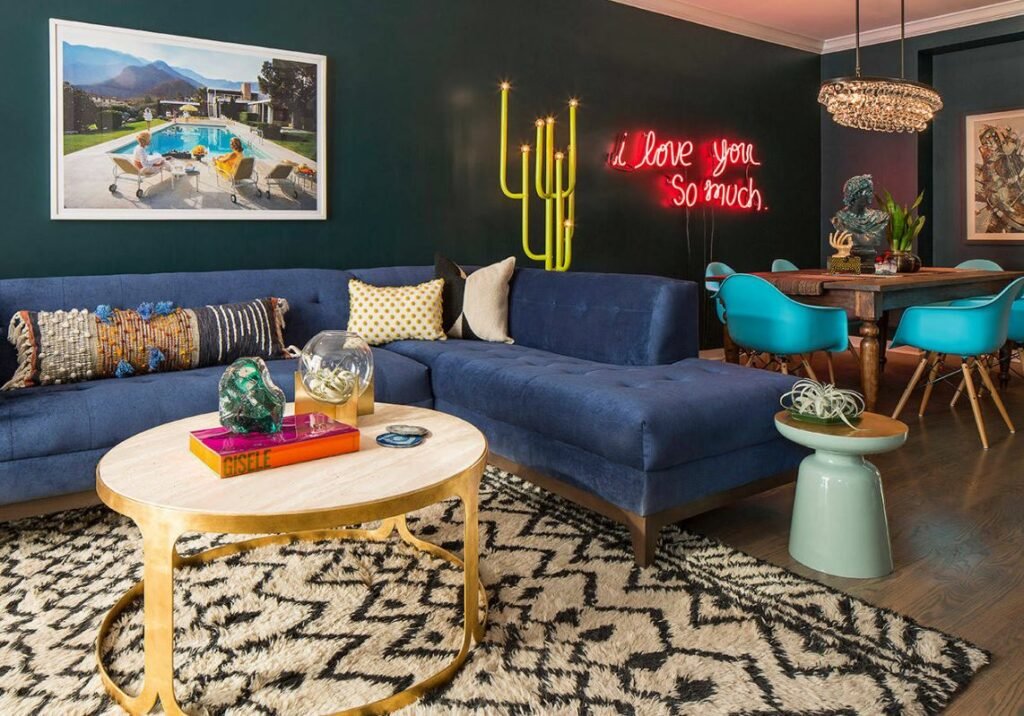 Open concept homes are even more popular than neon lights, and they will be for some time. Bring those rooms together with neon lights that fit both the style of your living room and dining room or kitchen.


Dining Room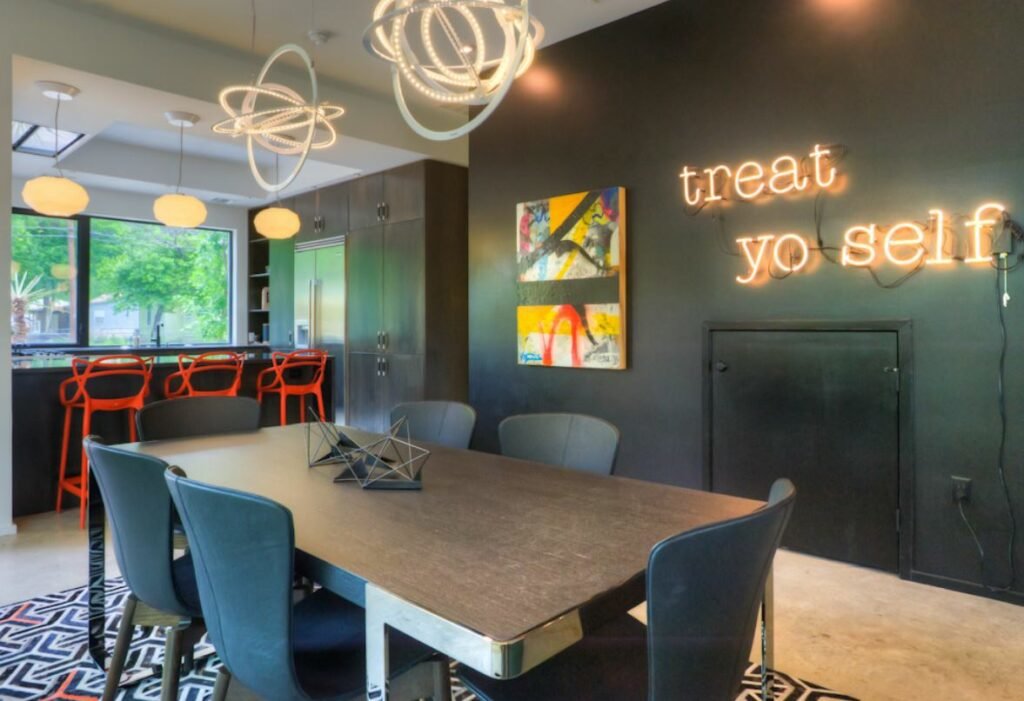 Speaking of dining rooms, neon lights go well in simple dining rooms that need a bit of pizazz. Treat yo self! The dining room is the perfect place to make a statement. Neon lights can be integrated into industrial designs, mid-century designs, and modern designs as they fit each style wonderfully.


Best Neon Lights Of 2021
Now that you have a vision, it's time to make it happen. Here are all of the best neon lights of 2021 and where you can buy them. Hopefully, you'll find exactly what you need!


Winston Porter Game Room Neon Lights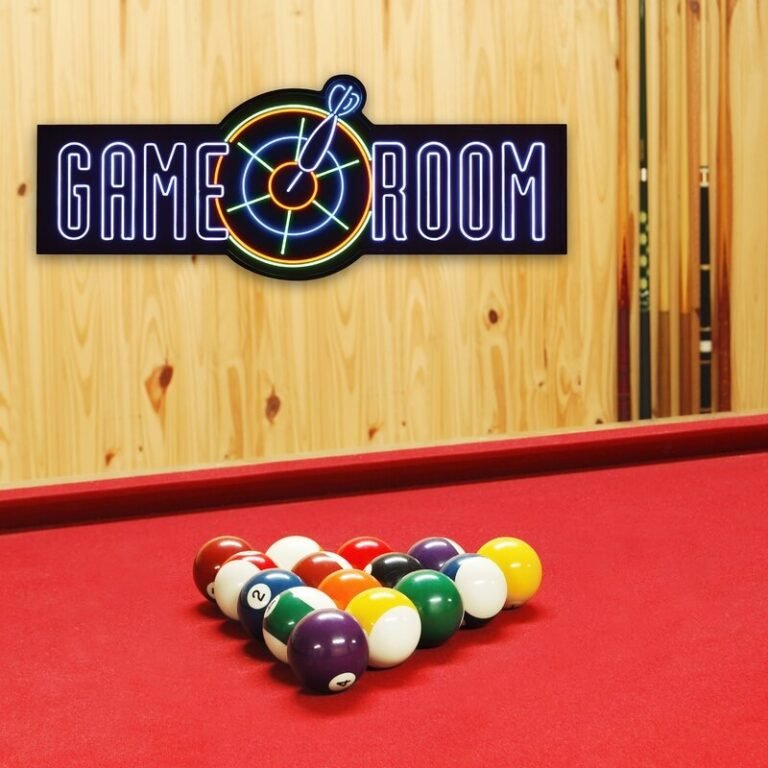 If you're building a game room or even remodeling one, this is the perfect neon sign for you. It reads "Game Room" and has a dartboard in the center. Because of this, it can work for a billiards room, video game room, or a sports room.


Latitude Run Rock On Heart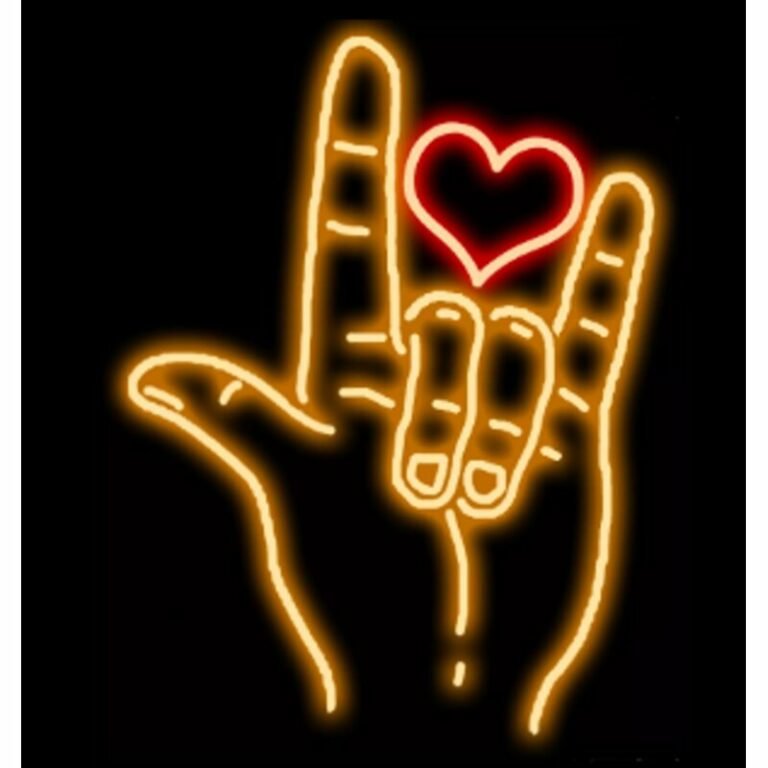 This may be the first time you've heard Latitude Run but it won't be the last. The brand makes amazing neon lights just like this Rock On sign featuring the sign for "I love you," which can be put in any room and still resonate.


Light Bulb Neon Sign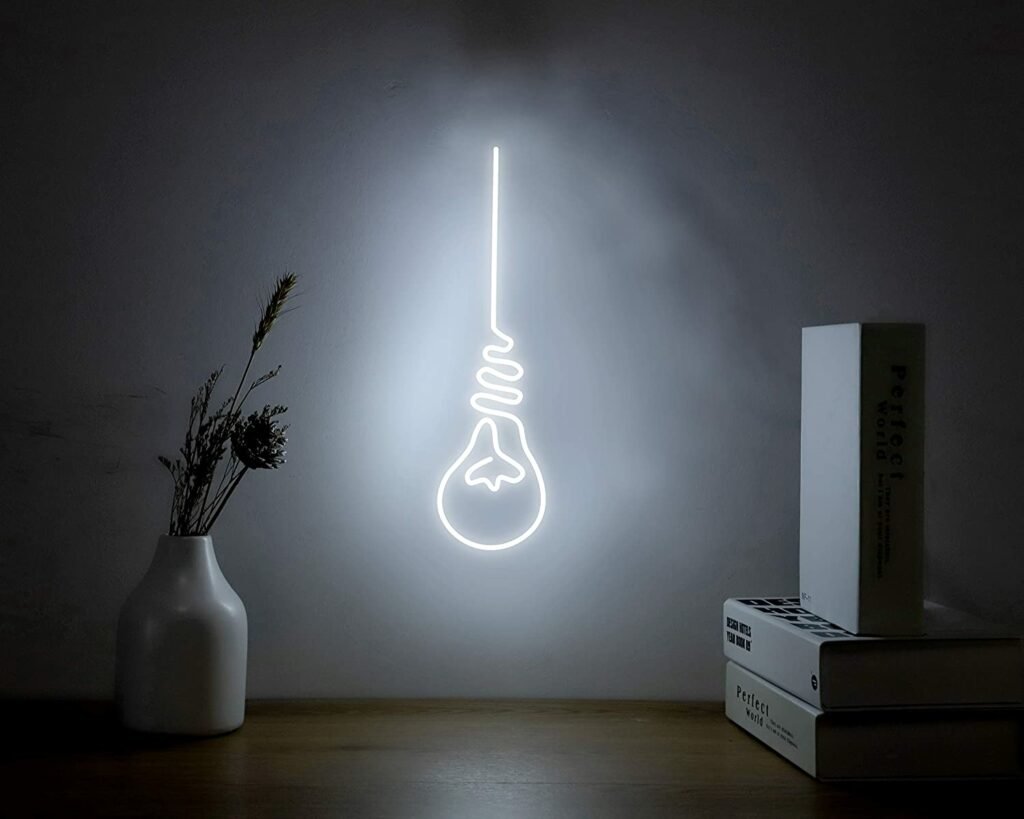 Highlight your ideas and get both the creative as well as the neon juices flowing with this lightbulb neon sign. There's something both industrial and simple about this neon sign that is begging to be hung in every room in the house.


Chevrolet Junior Neonetics Sign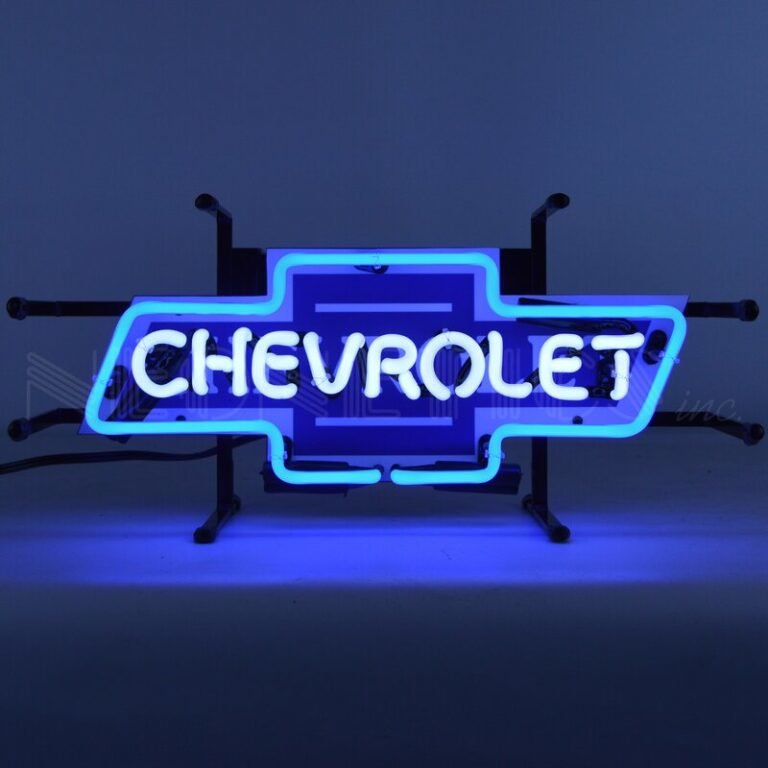 This Chevy neon sign is fully licensed by General Motors through Neonetics. That means you're getting a genuine Chevy sign to hang in your house, garage, or workshop. It features a classic Chevrolet bowtie with a vintage aesthetic.


Oliver Gal Balloon Dog Neon Sign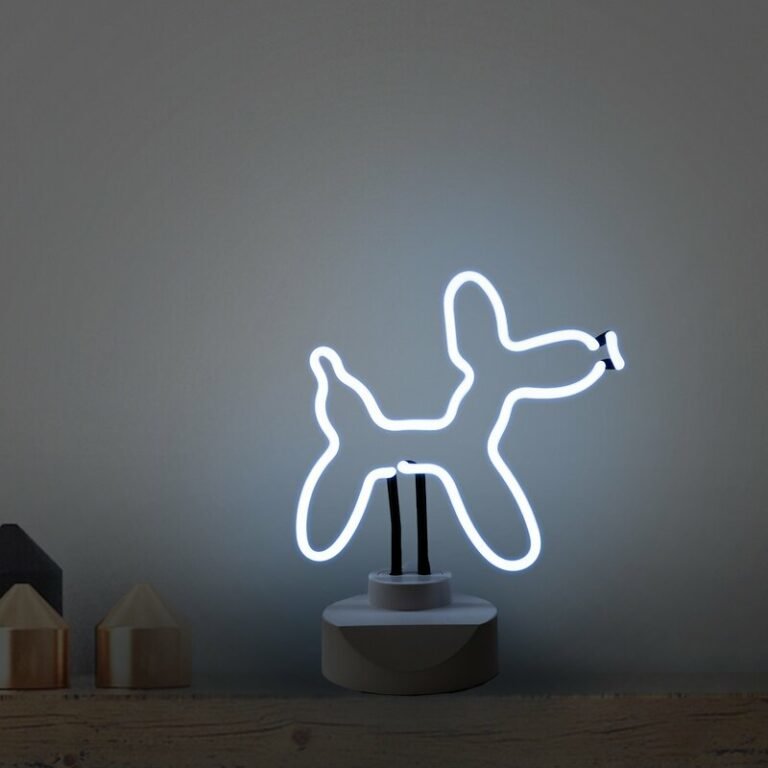 This simple white neon light is perfect for that person that wants a neon light but doesn't want anything too out there. It features one simple color, which is white, but is still genuine neon. Not to mention it's an adorable balloon dog.


Lightning Bolt Neon Light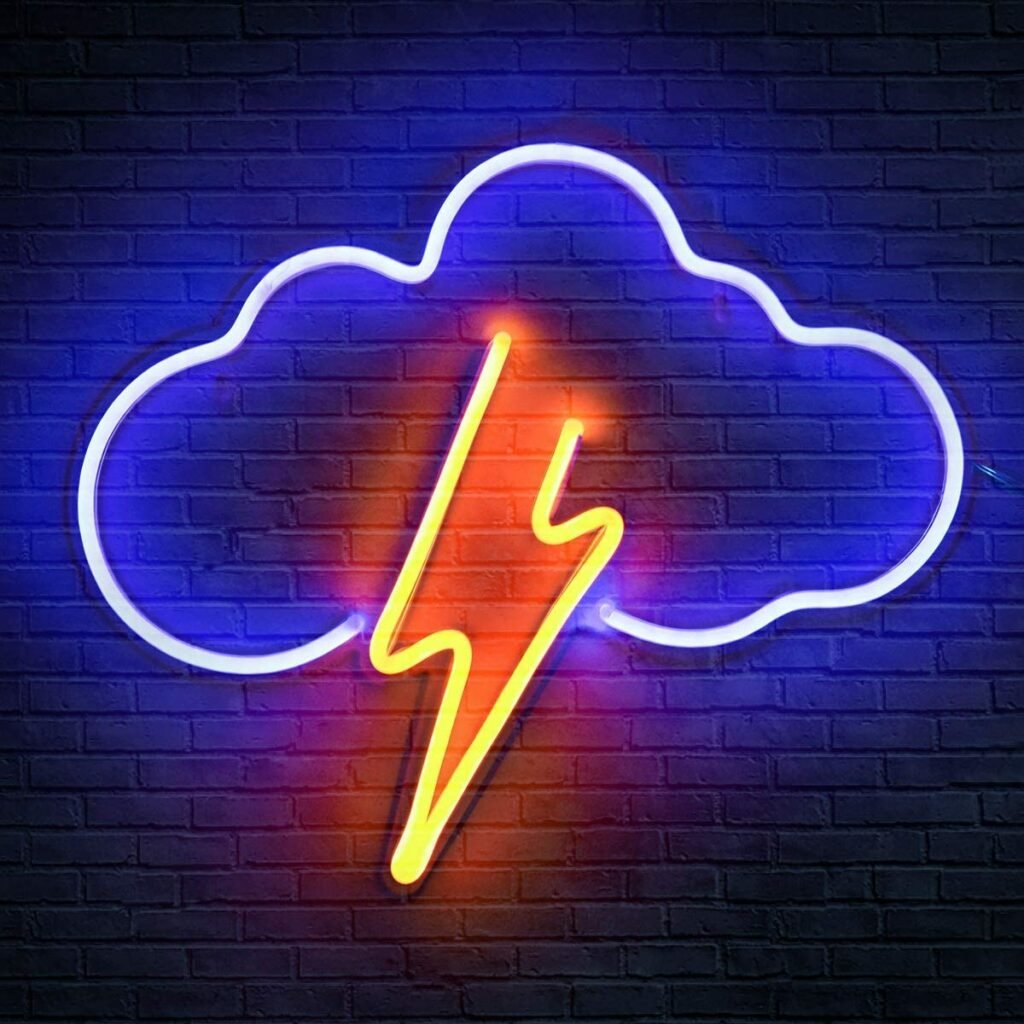 For some reason, people love lightning bolts, despite the destruction of storms. Perhaps it's the power they hold, the mythology attached, or the pure miracle of their existence. Whatever the reasons, lightning bolts are special to many people.


Winston Porter Bar Neon Sign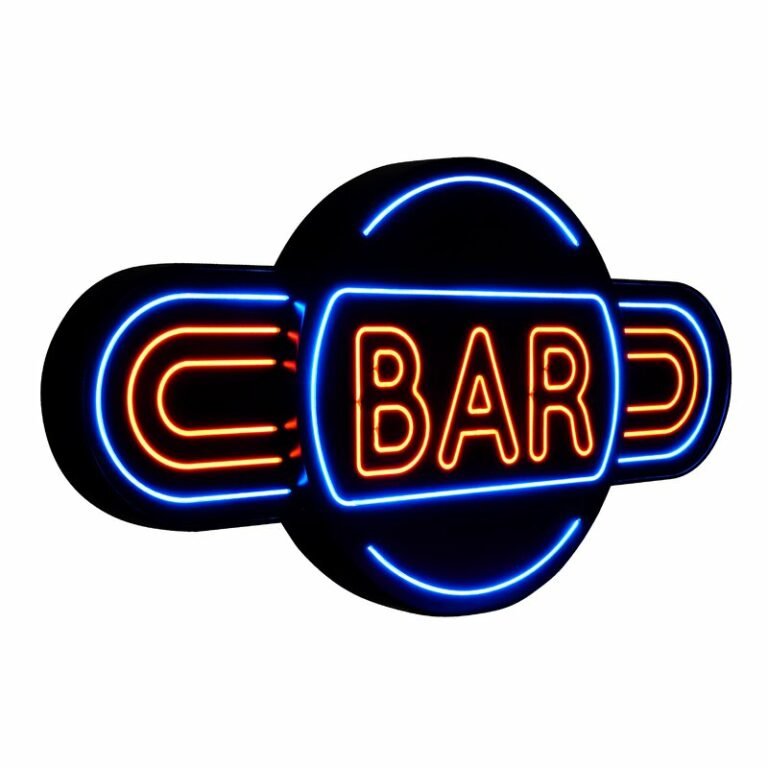 Winston Porter strikes again with this perfect bar sign. If you have a bar, you need this sign to complete it. If you get one and don't have a bar, you'll want one asap! However, even if you don't drink, this sign makes the perfect coffee room accent.


Latitude Run You Glow Girl Neon Sign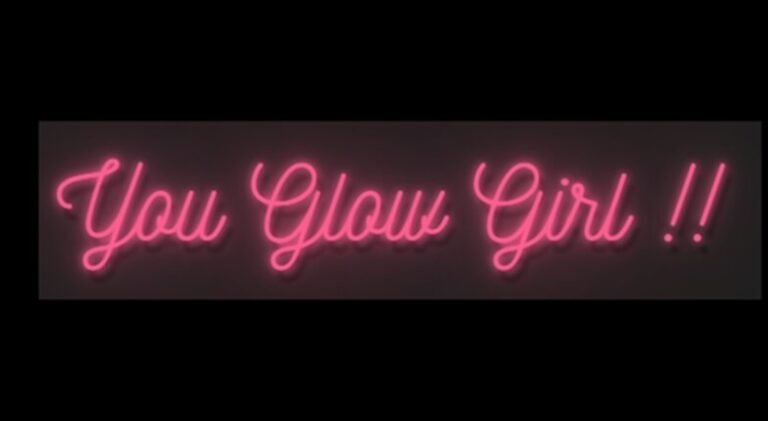 Latitude Run is one of the leading designers of neon lights and they deserve our praise. This encouraging sign is perfect for a bedroom, bathroom, or even a living room. Be bold, be fearless, be brave. You can do this! Available in seven colors.


Ifreelife Planet Neon Sign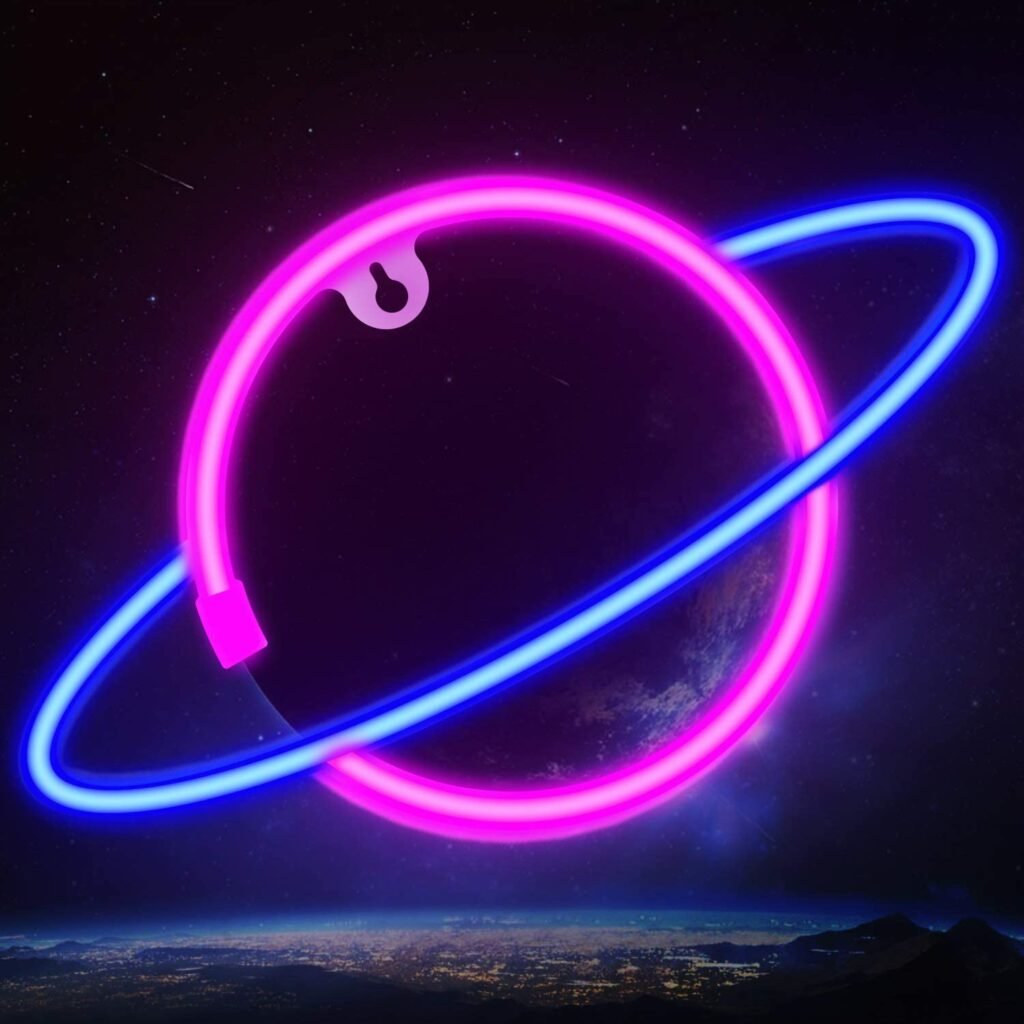 This planet neon sign is gorgeous! It comes in four colors, each one with a unique ambiance. Space themes are very popular with kids and teens so this planet neon sign is such a good seller, and it's easy to see why.


Neonetics Cars And Motorcycles Guitar Neon Sign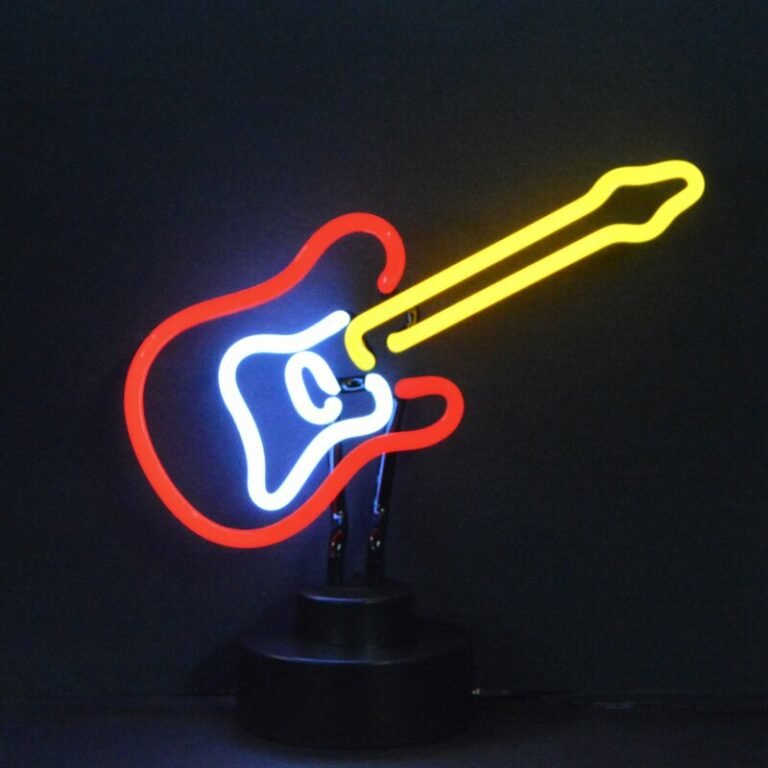 Don't let the name fool you, this neon sign is all guitar. Let's face it, rockstars made neon lights cool and are keeping them trending today. So why not give them a shoutout and remember them with this guitar neon sign?


Northlight Cactus Neon Light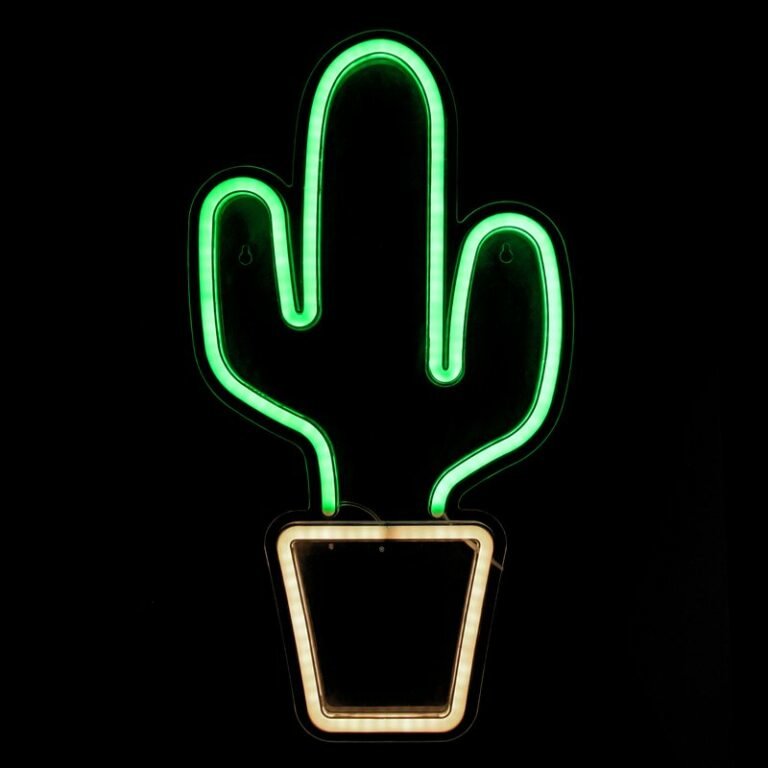 Southwesterners, beware, you will want this light! One thing that makes this cactus neon light so special is that even in the daytime, it can add color to your home. The plastic used to construct it is green and tan. So you have a translucent color accent at all times.


Rainbow Neon Sign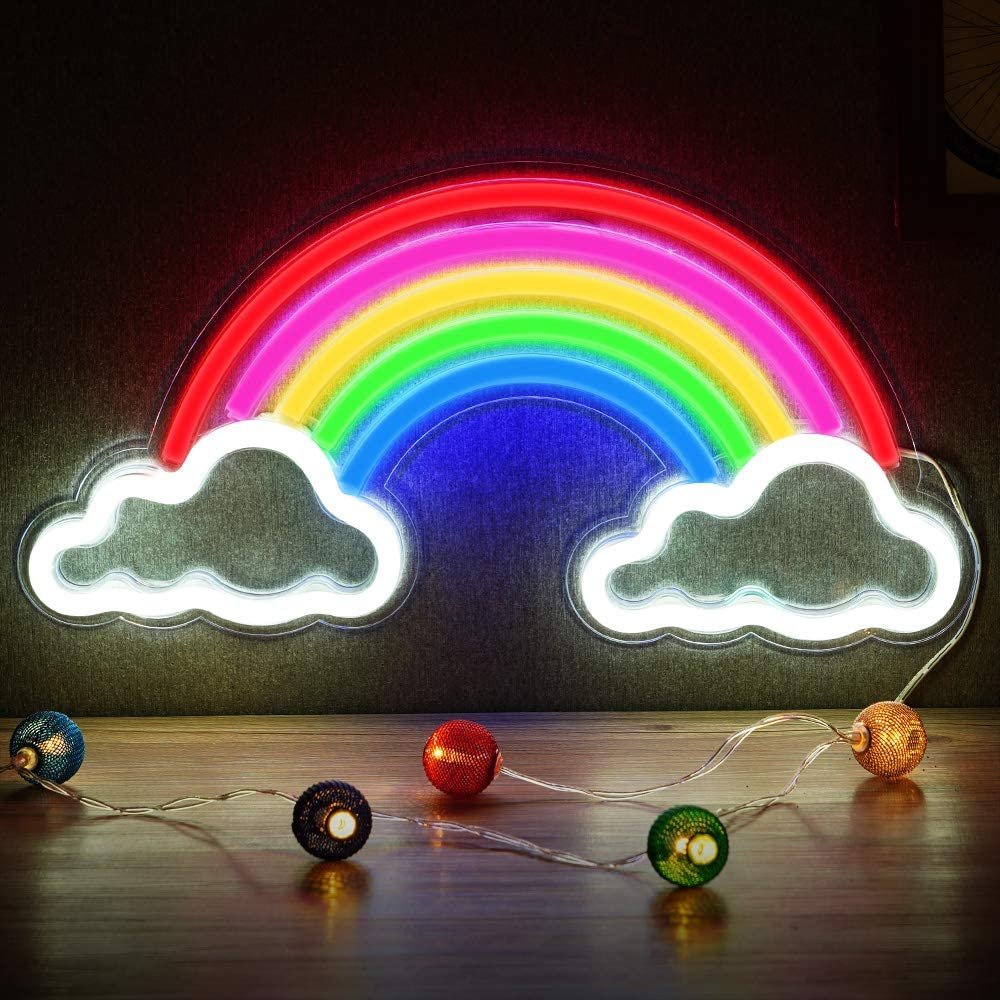 Everyone has their own reason for loving rainbows. Some people find deeper meaning in each color, some find so social justice, while others simply love the brightness they bring. The reason isn't important. What's important is how beautiful this light really is!


Latitude Run Melted Heart Neon Sign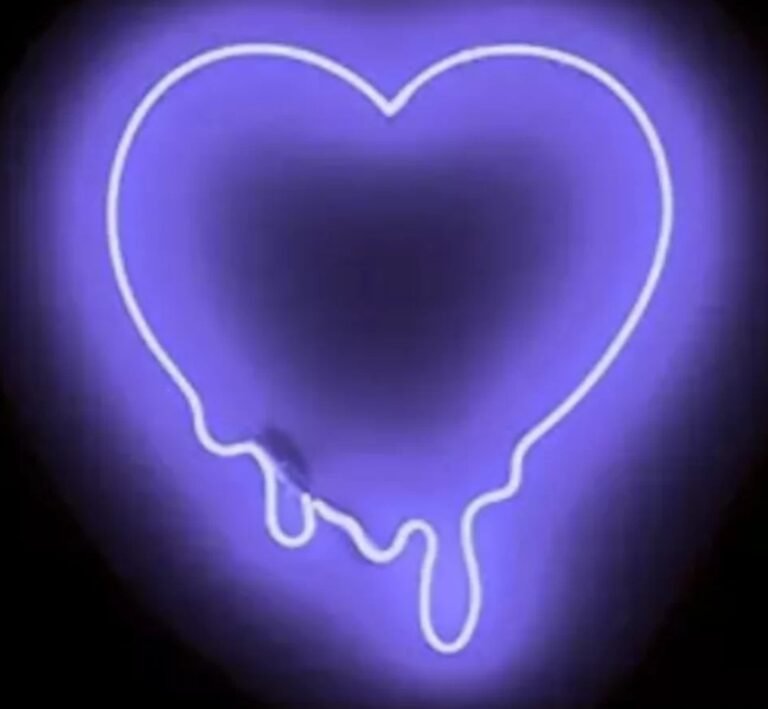 Unlike most neon lights, this sign comes in multiple colors. Nine, to be exact. So no matter what your color scheme is, there will be a color option for you. And of course, hearts go with everything and should go with everything.


Latitude Run I Can And I Will Neon Sign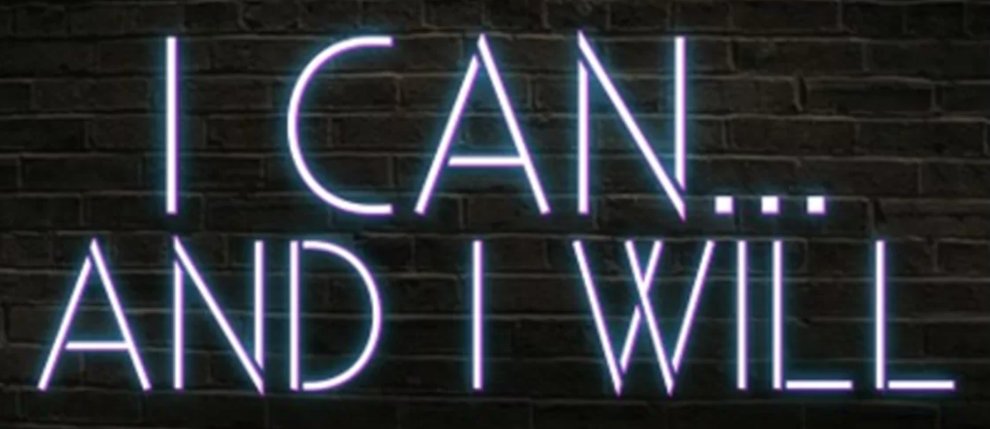 Another Latitude Run winner with eight colors, this I Can and I Will sign will encourage anyone. While You Go Girl is great for those identifying as a female, I Can and I Will will encourage anyone, no matter their gender.


Isaac Jacobs Ice Cream Neon Sign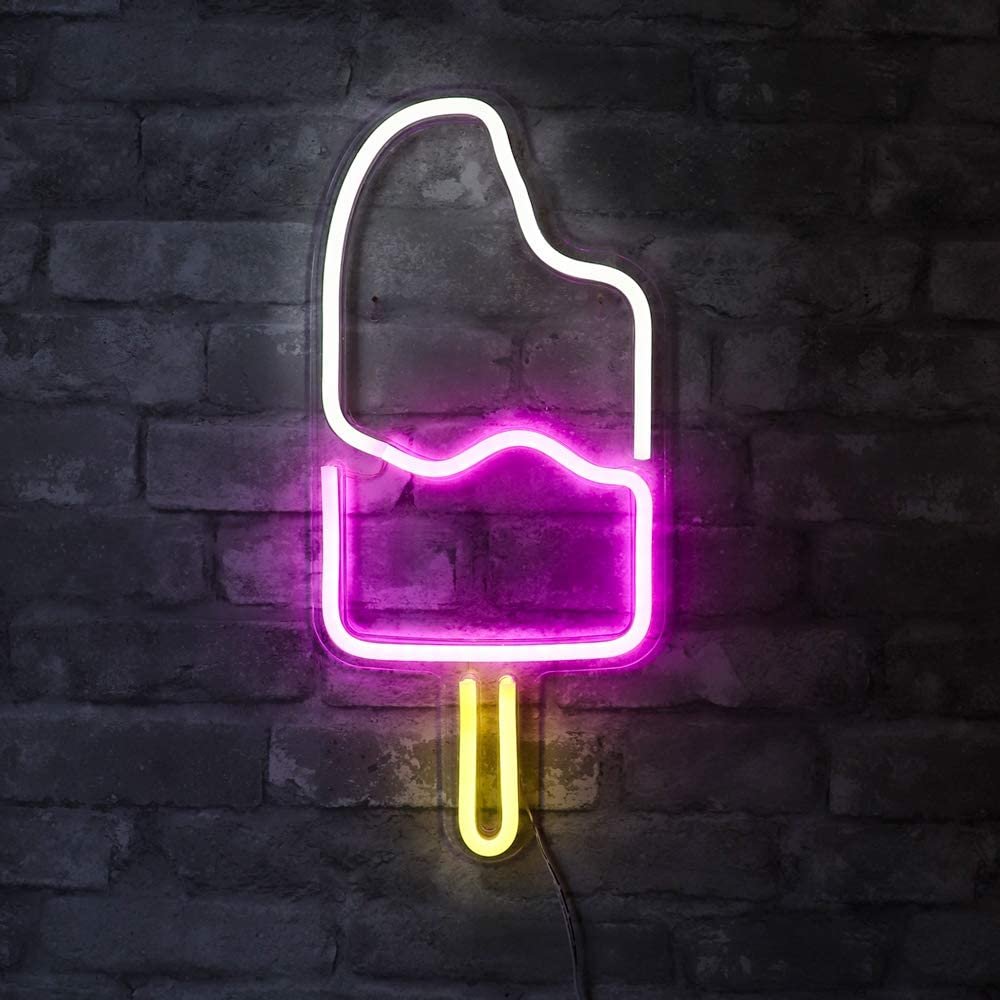 Isaac Jacobs is a genius when it comes to interior designs and this neon sign is no exception. It's so adorable that you won't be able to resist adding it to a kitchen or kids' room in your home. How sweet can a neon sign be? This sweet!


Common Questions About Neon Lights

With each new trend comes a thousand questions. Most questions about neon lights are more practical than creative. Nevertheless, we can answer them all right here, right now.


Are Neon Lights Dangerous?

This is by far the number one question asked by those seeking neon lights. Let's cut to the chase here. Neon lights cannot, and will not explode. The only time that a neon light can become dangerous is if it is broken and exposed to the elements for an extended period of time.

However, it isn't the neon in the light that is dangerous, but rather the mercury. They are common in neon lights but not always present. As long as you throw your neon light out if it breaks, though, you can rest easy.


How Long Do Neon Lights Last?

Neon signs can last up to fifteen years, with a minimum of a five-year lifespan. If you don't have them on all of the time, they will last even longer than fifteen years. But this brings us to our next question.


Can I Leave Neon Lights Plugged In?

You can leave a neon light plugged in, but as with most electrical devices, it's best to give it a break every once in a while. That said, don't panic if you go on vacation and forget to turn it off. Everything will be just as you left it when you return.


Do Neon Lights Require Upkeep?

Everything requires some upkeep. Neon lights are no different. They need to be cleaned regularly via dusting. Just make sure the sign is always unplugged when being cleaned and that it's always dry when you plug it back in.

Another thing to think about is bugs. Bugs are attracted to neon lights. The best way to keep them the away is to install zappers or traps near the neon lights. Keep them hidden and the bugs will stay hidden.


Are Neon Lights Worth It?

Most owners think so. But of course, everything is up to you! If you like how they look, then go for it. Everything else will take care of itself.