Beige living room ideas have been flooding our inspiration boards for a while. Taken from arbiters of taste such as Kelly Wearstler, Athena Calderone and design studio Banda Property, it's recently become cool take a walk on the mild side.

If you think beige for the living room is boring, it's time to reconsider. A warmer cousin to the cool Scandi-style grey walls that have taken hold of our homes of late, the beige renaissance brings with it feelings of warmth, cosiness and a sense of tranquillity – just what we need in a space designed for unwinding in. Tones of sand, oat, camel and fawn speak of the natural world, and welcoming tones found in nature into the home is set to be a huge 2021 decorating trend. So how to do it? We speak to those in the know about how to curate a modern beige living room.


Celebrate natural materials with beige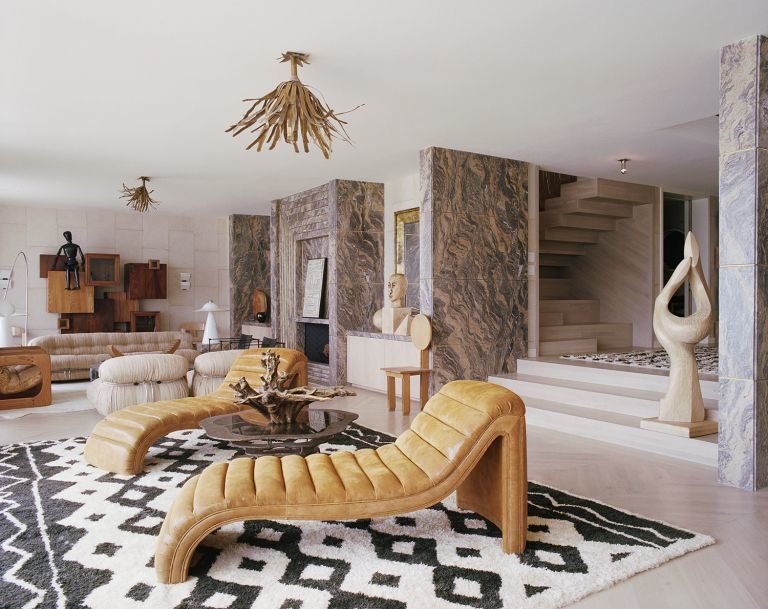 The natural tone of a beige living room carries patterns found in nature beautifully.

'Beige blends seamlessly with shades found in wood, leather, and stone, and brings out the grain of timber, the tan of hide, and the veins of marble. Combining them creates an aesthetic that reveals its complexity over time,' says acclaimed interior designer Kelly Wearstler.

'To design a beige living room, choose the "star" items to work around, such as seating, a painting, or a treasured object, and build up naturals around them, layering them until the composition feels impactful, balanced and serene.'


Highlight texture within a beige space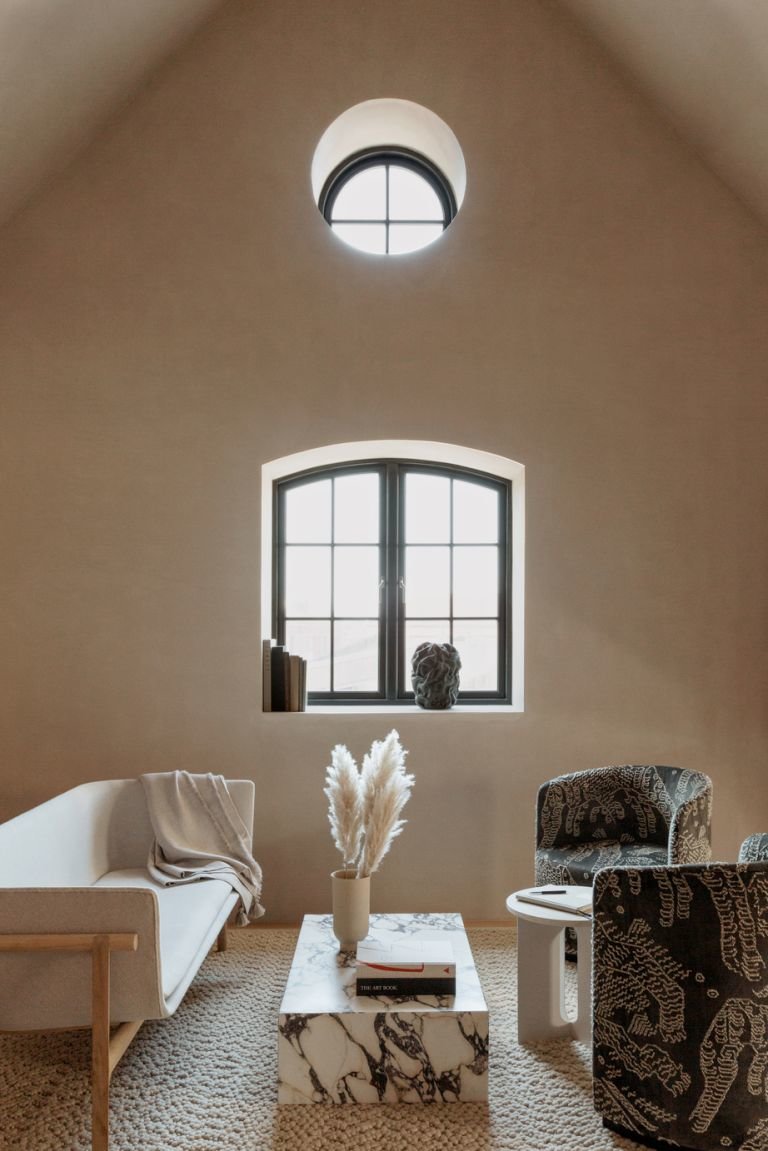 Solid beige walls beautifully highlight textural details in a space, the soothing tone allowing the eye to relax and explore other elements in the room.

'Beige works very well with natural, tactile and rich materials such as stone, wood and linen as it's closely related to colours found in nature,' explains Joachim Kornbek Hansen, Brand and Design Director at Scandi brand Menu.

'Beige carries tactility and textures really well – the magic appears when you balance different elements such as fabric, stone and ceramics.'


Go beige with florals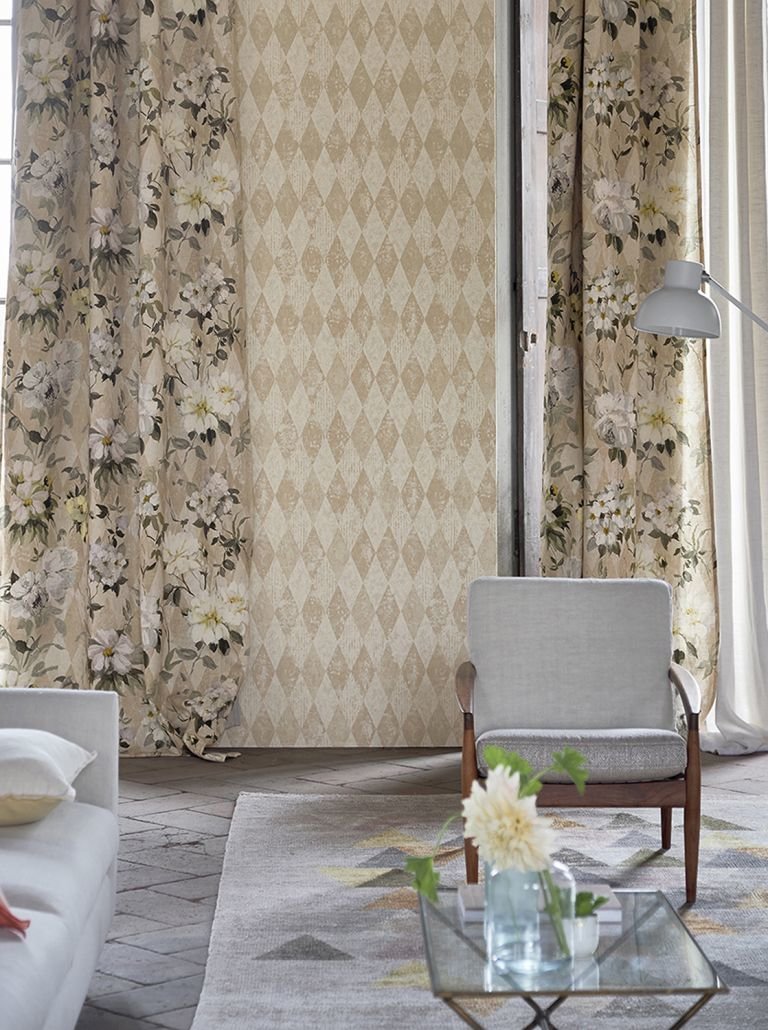 If you want to decorate with florals in a subtle way, harnessing the power of beige could be the way to do it.

'I love the quiet beauty of beige florals – sometimes neutral shades can feel dull so it's important to add life and energy to create spaces that are both calm and have vivacity,' says Tricia Guild OBE, Founder and Creative Director of Designers Guild.

'Delicately shaded florals in a variety of scales will impart a modern sensibility – incorporate tones from a floral print into the rest of the room, or use large-scale flower prints with items like cushions, which will work as modest details without overwhelming.'


Add texture to beige walls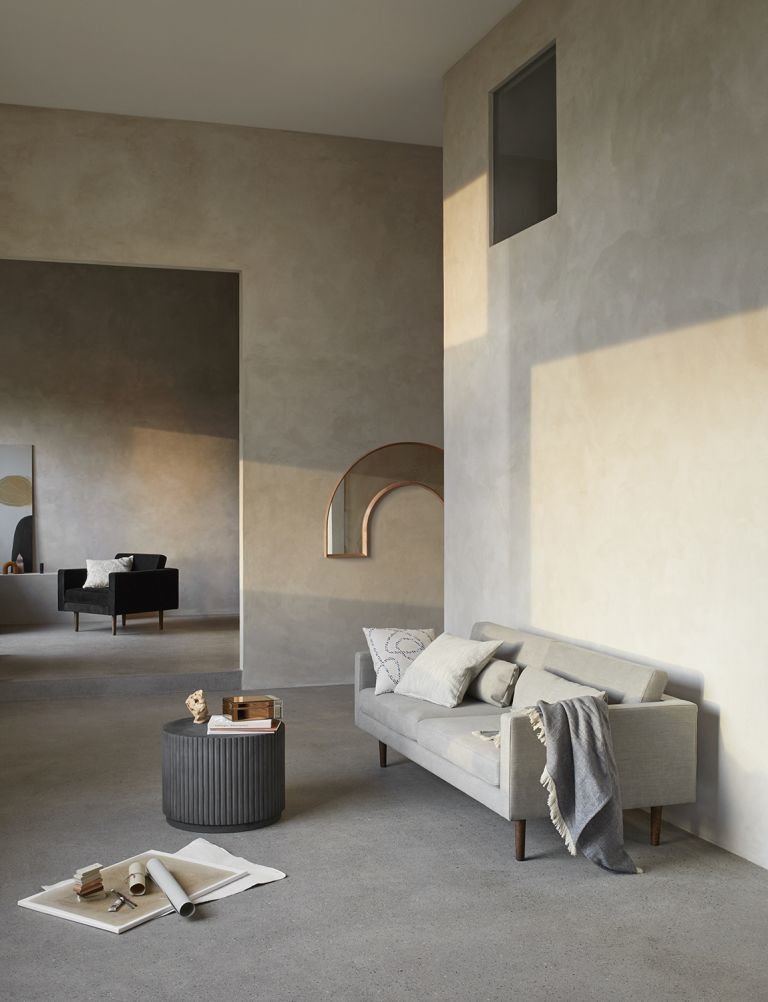 Not sure about painting a wall beige? Add in some texture with a coloured lime wash or a concrete effect paint and you'll never doubt again.

'A textured beige adds depth to a room and allows you to experiment with other textures, such as soft textiles and natural materials – play with the different finishes it works really well with a smooth beige,' says Kristina Dam, designer and Head of Design at Broste Copenhagen. 'Different beige textures and hues add visual interest to a living room and create a modern feel.'


Balance beige and pale timber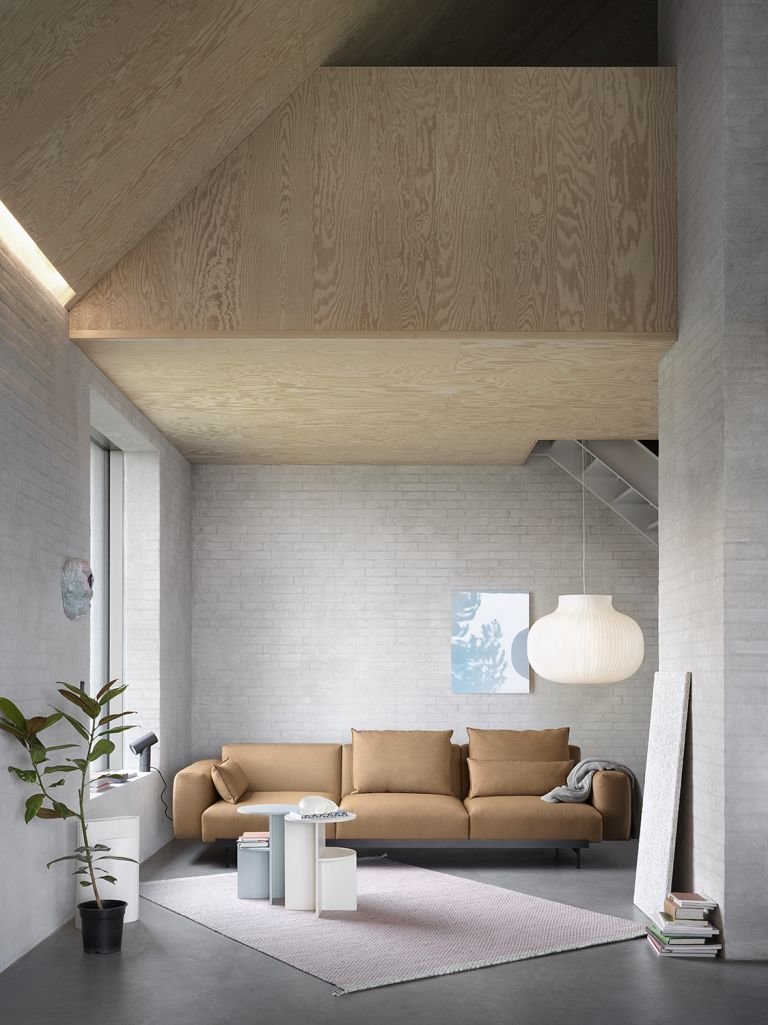 A living room decorated in beige with pale wood really highlights beige's link to the natural world.

'Sand and beige shades create beautiful tone-on-tone expression with timber such as oak and ash,' says Marie Hesseldahl, Design Manager at Scandi design house Muuto.

'Beige and timber both provoke feelings of home make us feel intuitively at ease – combining the two is good for the senses, and leads to interesting and tactile effects.'

The tones complement each other, so try to balance their presence in the room.


Pair beige with a splash of teal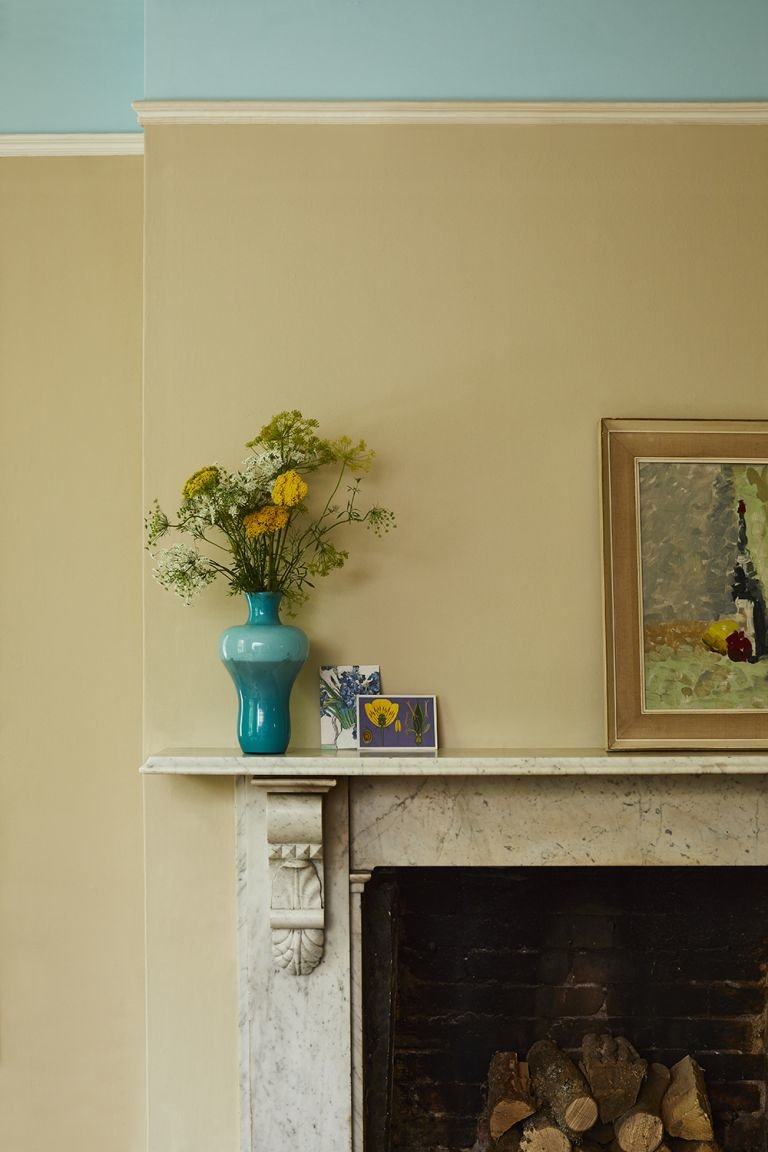 A space combining the rather unexpected colours of teal and beige adds a free-spirited element of modernity and freshness.

'Beige and teal are a beautiful colour combination,' says Emily Morgan, Colour Expert at decorating brand Earthborn.

'The warm tones of beige are ideally suited to cool greens, blues and especially teal, creating a well-balanced scheme – introduce teal through painted modern furniture, soft furnishings and accessories, or a painted shelf or alcove.'


Add some impact to beige with dark accents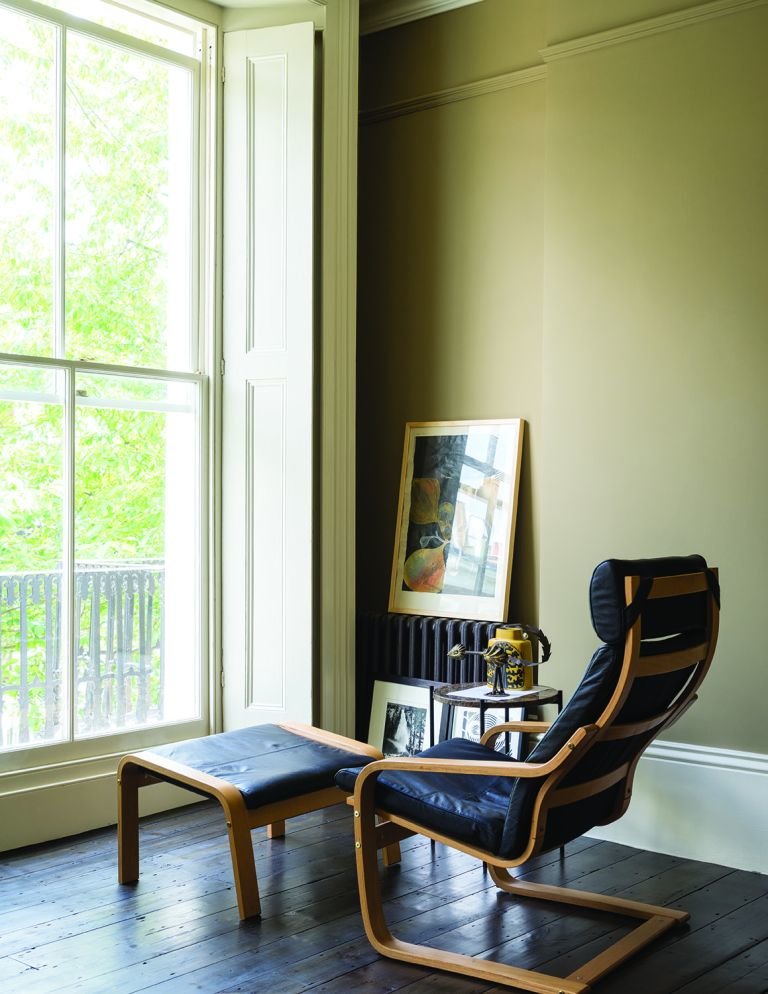 Want to create an edgy beige scheme? Dark tones are the way forward.

'Adding dark accents to a beige living room not only adds a dynamic twist, but makes a space feel lighter by way of contrast,' says Joa Studholme, Colour Curator at Farrow & Ball.

'Beige spaces feel seamless and undemanding, but the simple addition of a dark element creates a really chic, modern twist.'


Display decorative objects against beige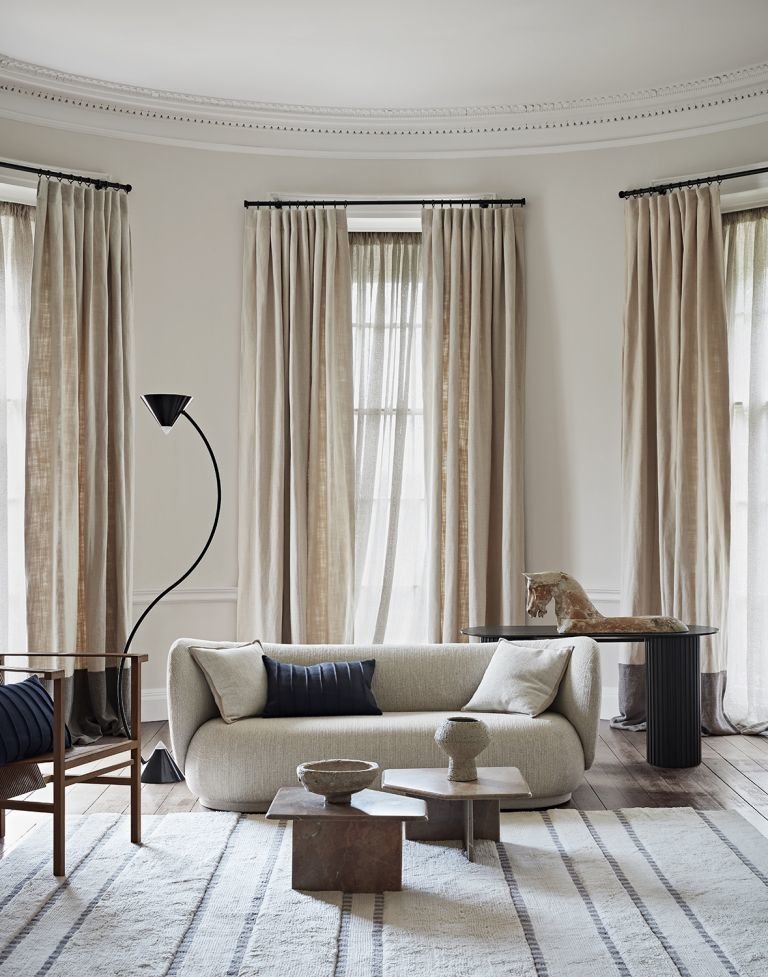 While a stark white, art gallery-style living room can feel austere and unwelcoming, displaying creative furniture and art objects against beige walls and fabrics immediately adds warmth and turns the room from a show space into a relaxing home.

'Beige is an interiors classic and a beautiful neutral shade for a backdrop – I like to see it as a blank canvas for a room,' says Bernie de Le Cuona, founder of luxury textile house de Le Cuona.

'Expressive pieces such as handcrafted wooden stools, bowls with interesting patinas, sculptural cast bronze and stone objects look stunning against it.'


Amp up beige with monochrome patterns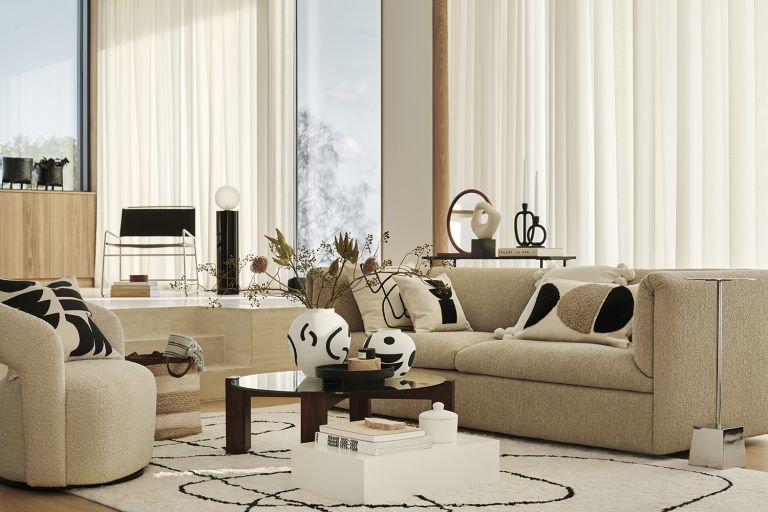 For ultra-modern beige living room ideas, monochrome patterns are a timeless yet playful way to go.

'When working with beige in your living room, you can really turn up the volume by using bolder shapes' says Guillaume Valliant, Living room Concept Designer at H&M Home.

'Add graphic black touches to introduce dynamism, rhythm and expression without the room becoming too busy or visually chaotic. Monochrome patterns combined with warm neutrals create a modern, sophisticated look.'


Add some leaves to a beige wall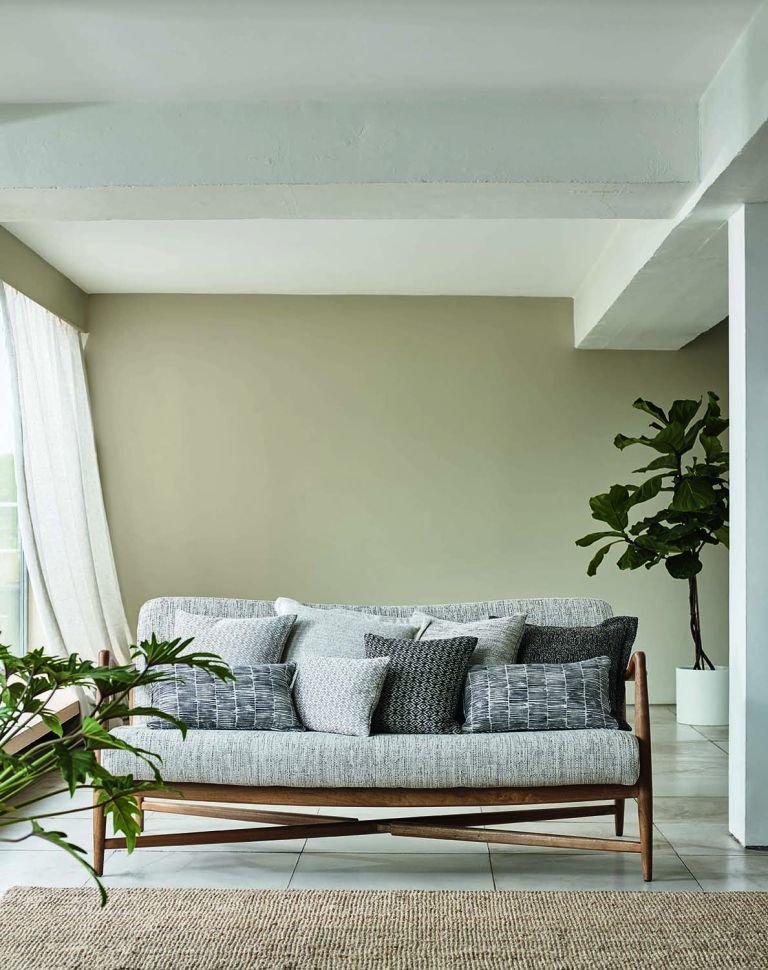 Looking to add some life into a beige room? Plants may be the answer.

'Found endlessly in the natural world, beige is brought to life with plants and greenery,' says Ann Grafton, Creative Director of heritage fabric company GP&J Baker.

'Plants of all colours work well against the blank canvas beige creates – mix soft leaf greens, silvery grey/greens, and the dark hues of house plants and foliage to create a wonderfully inspired interior space.'