As an editor at House Beautiful, it's no surprise that I believe good design has the power to promote a positive mood. But there's also a pretty big crowd within the science community backing me up. For example, a 2015 survey published in the Journal of the Association for Psychological Science reports that most people feel like their emotional wellbeing is influenced (and in some cases, regulated) by a room's ambiance. And since your bedroom is where you go to rest and decompress, it should definitely be designed to help you do that.

A simple way to ensure your bedroom design promotes a positive mood and feels like a place you can unwind in? Make sure it reflects your style; incorporates your favorite materials, colors, and patterns; shines the right light; and maximizes space. If you need some inspiration to revamp your bedroom, you've come to the right place. We brainstormed 65 bedroom design ideas to help you create your own perfect resting space. No matter how bold you want to go, how large your room is, or what your design preference is, these bedroom decorating ideas, shopping tips, and designer examples are sure to inspire deeper, dreamier slumbers. Not to mention, they're sure to impress guests.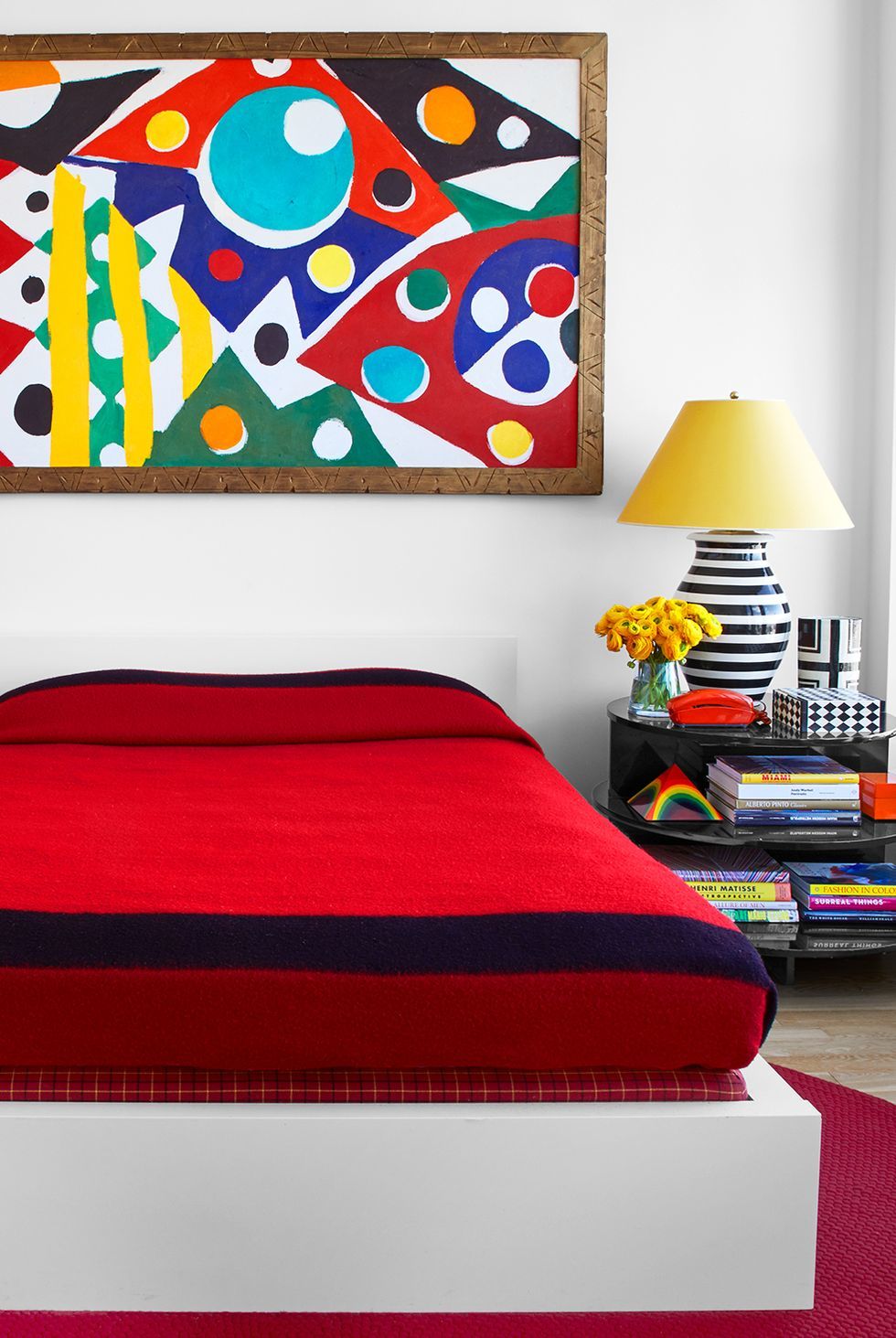 Choose a Vibrant Color Scheme

From the vibrant red bedding to the mod bedframe and graphic lamp, this bedroom designed by Anthony Baratta feels both crisp and deliberate...and a little bit wild. Each piece also nods back to the brilliant abstract painting above the bed.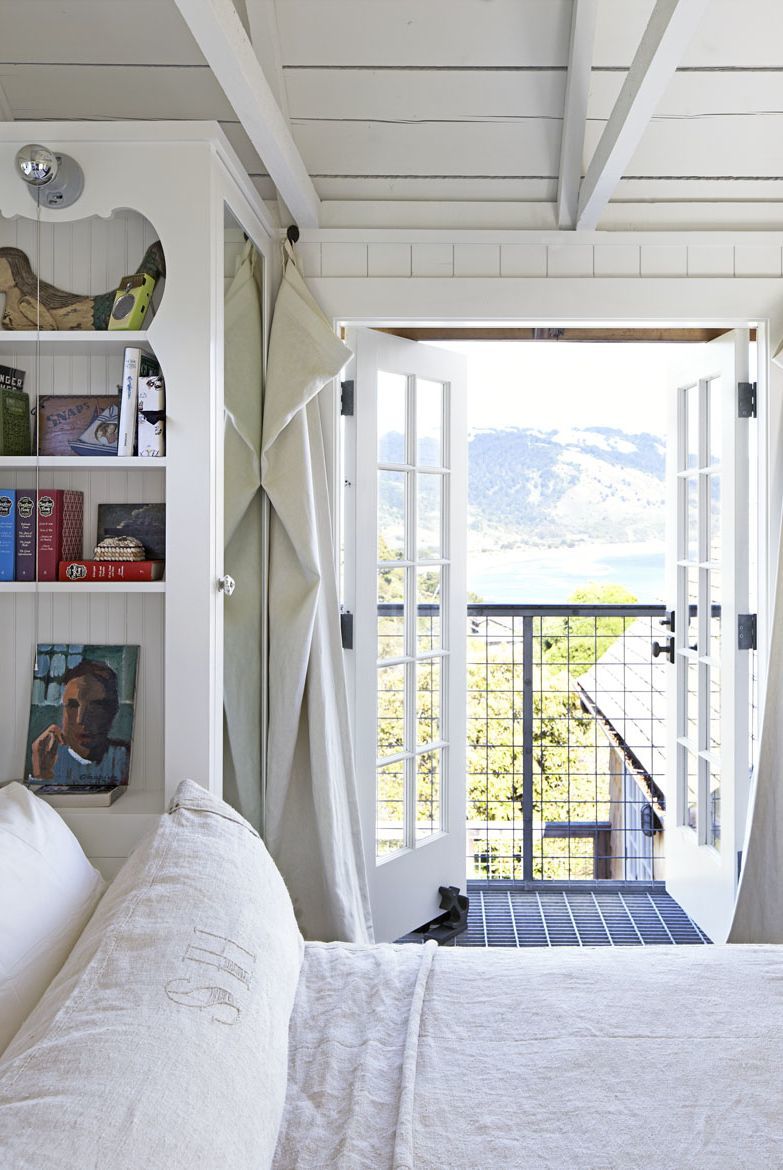 Choose Strategic Window Treatments

If your bedroom has a beautiful sea view (like this one in a home designed by Kim Dempster and Erin Martin), don't block it with intense window treatments. However, if you like to sleep in late and total darkness to do so, opt for blackout shades you can tuck to the side during the day, as these two designers did here.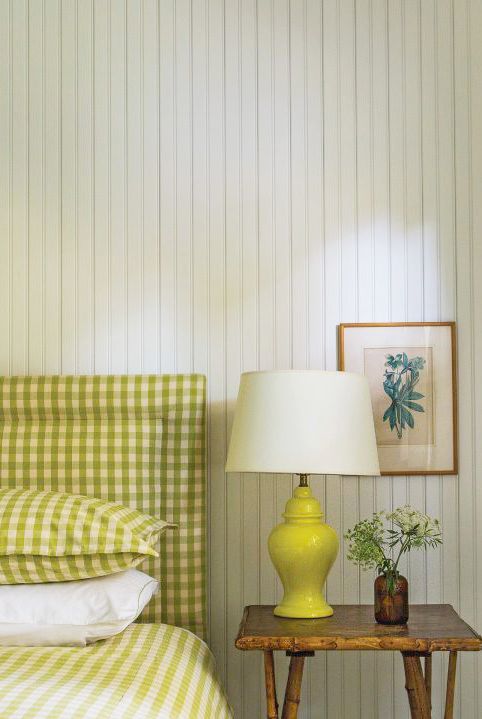 Match Bedding and Lighting

A chartreuse lamp corresponding with gingham upholstery and bedding enlivens this master bedroom designed by Abney Morton Interiors. The color is unexpected but works wonders to keep the space light and casual enough for a lake cabin while still being grown up and sophisticated.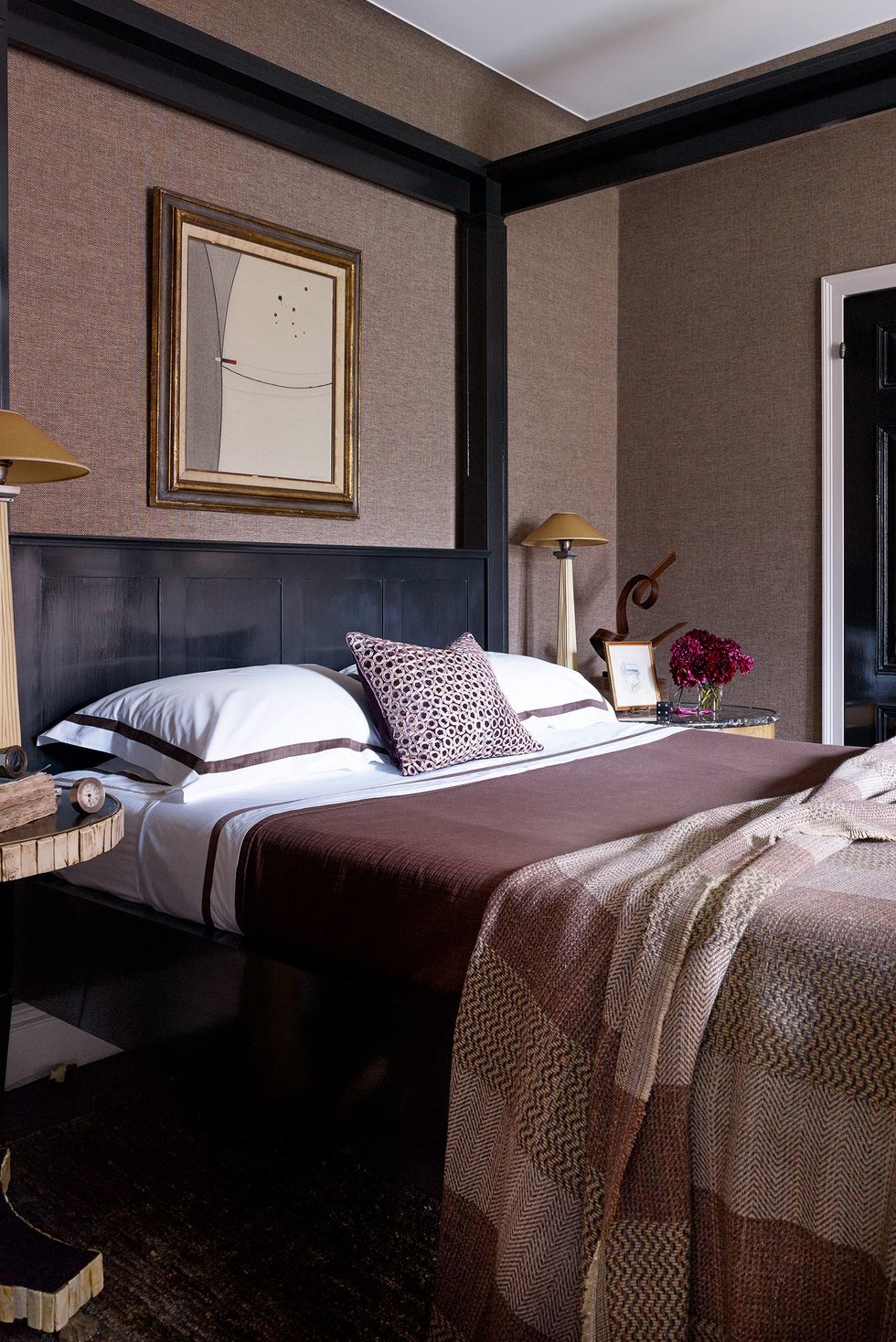 Bring Personality to Neutrals

Designed by Balsamo Antiques and Interior Design, this bedroom proves that even if your space is mostly neutral, you can add character-and coziness-thanks to textures, unique combos, and sculptural silhouettes. This one is also wonderfully dark and moody for late sleep-ins.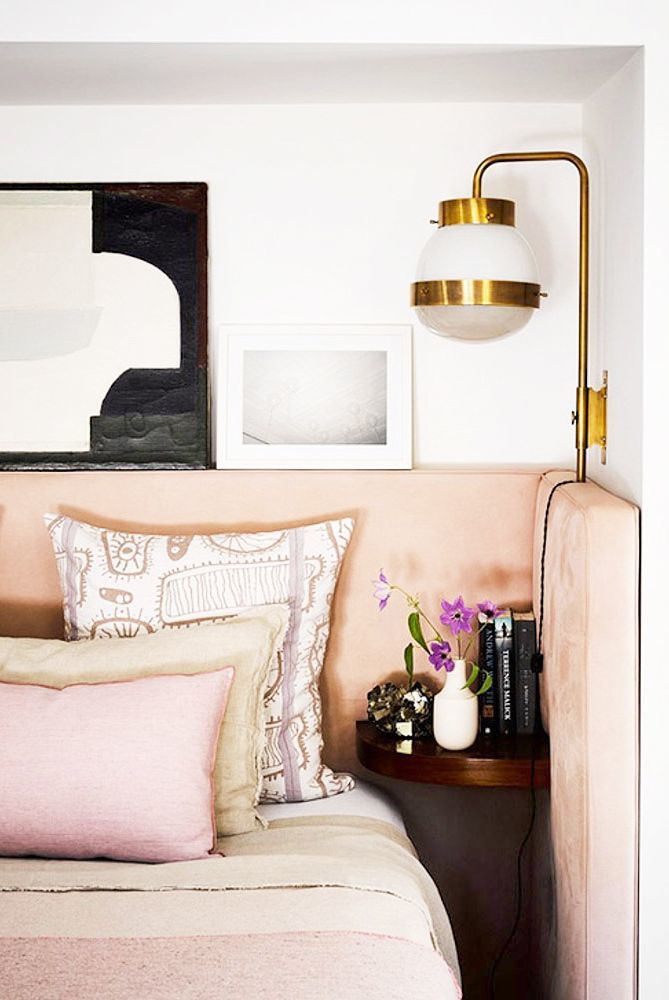 Embrace Architectural Quirks

If you're working with an awkward configuration or architectural quirks, embrace it. Here, interior designer Brigette Romanek allowed the niche and low ceiling anchor the space by building a custom bed frame complete with a built-in bedside table and night light.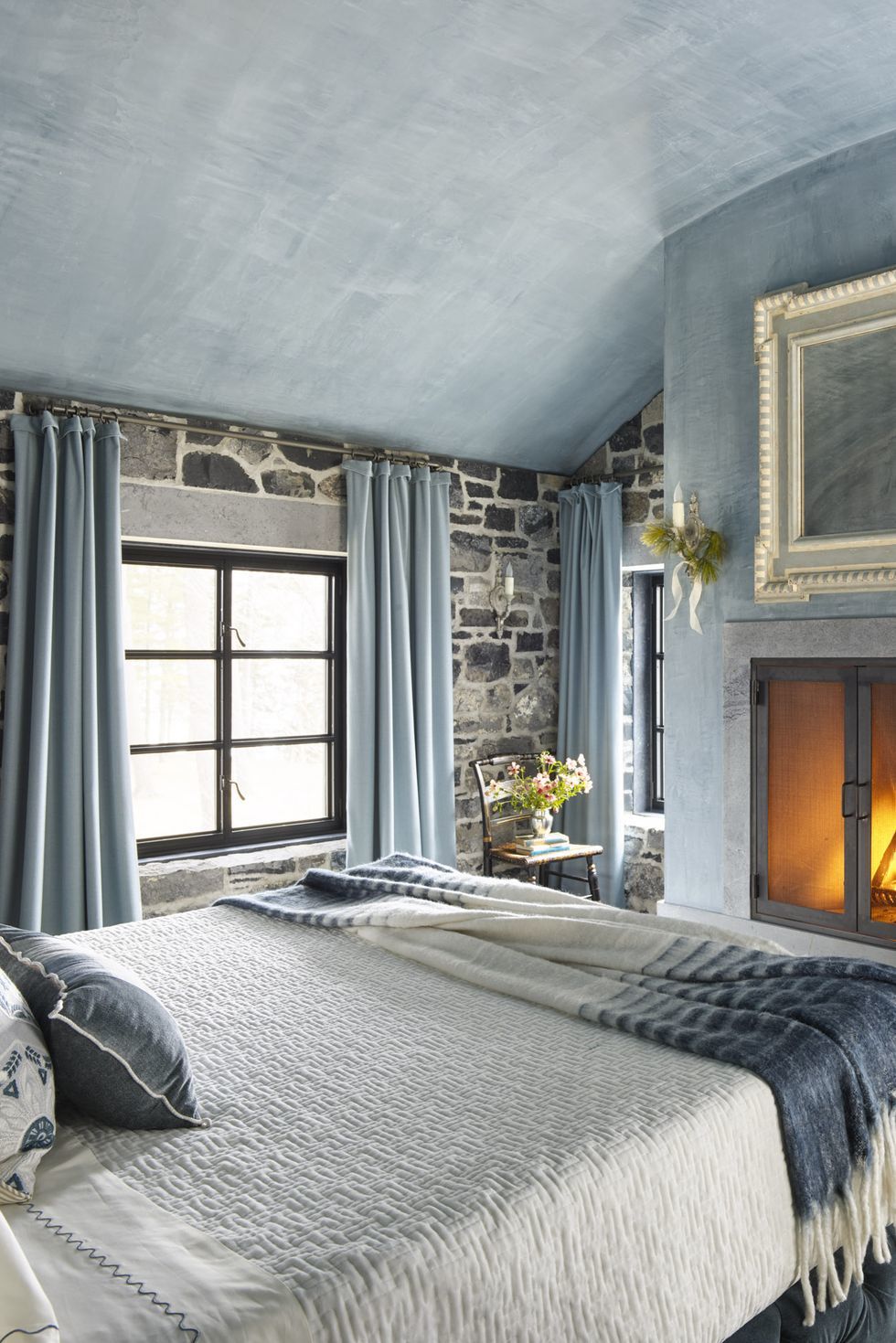 Make It Texture-Rich

In this peaceful blue master bedroom designed by Cathy Chapman, the gorgeous stone walls bring in an earthy feel. Want to make sure you actually get sweet dreams? You'll need a super calming paint color, like this sky blue. Cozy throw blankets help, too.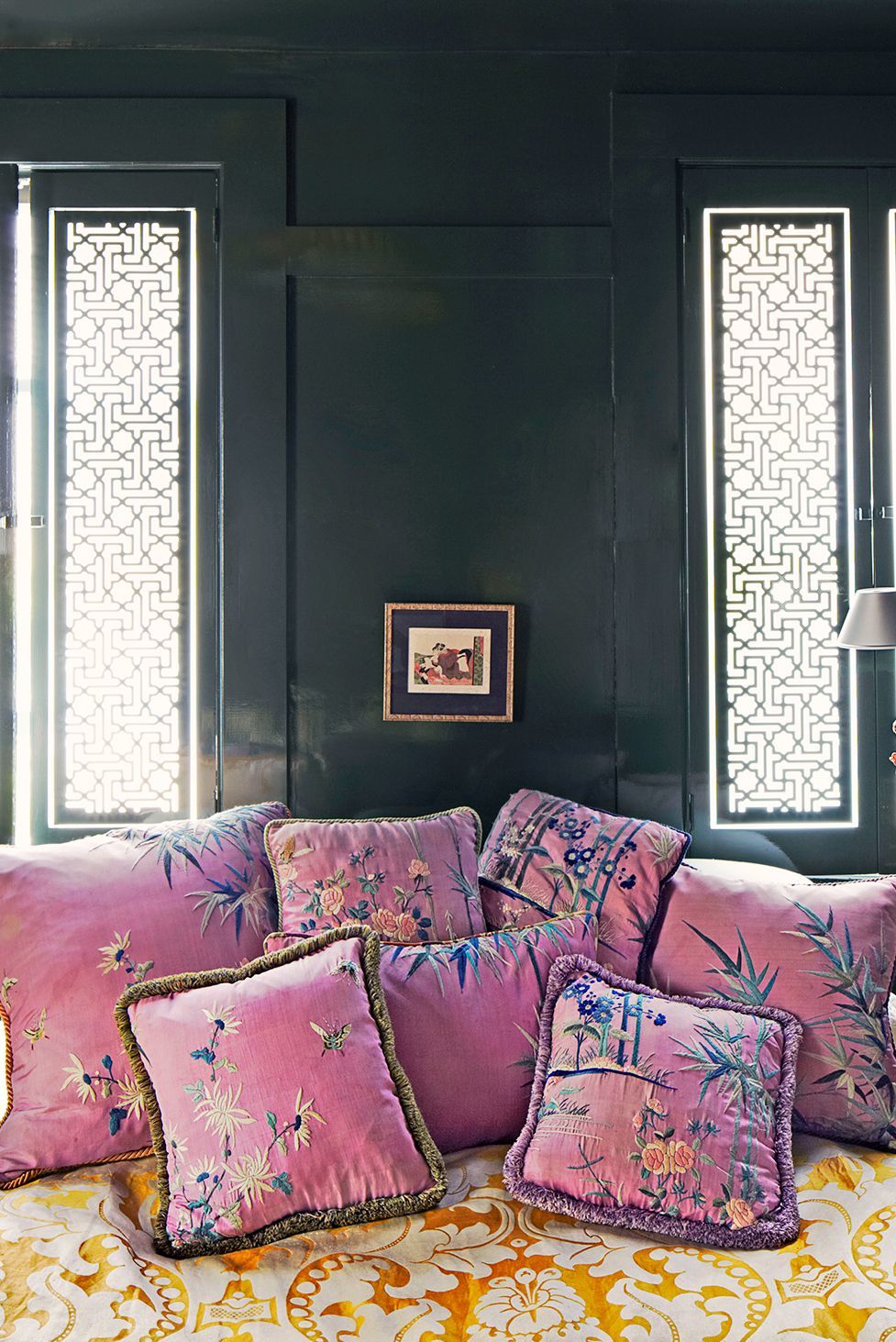 Mix Bedding Patterns

Pattern, pattern everywhere, even in a tiny bedroom! An Intricate shutter design, a cozy pile of purple floral pillows, and a golden damask-print coverlet animate this bedroom designed by Kristin Hein and Philip Cozi.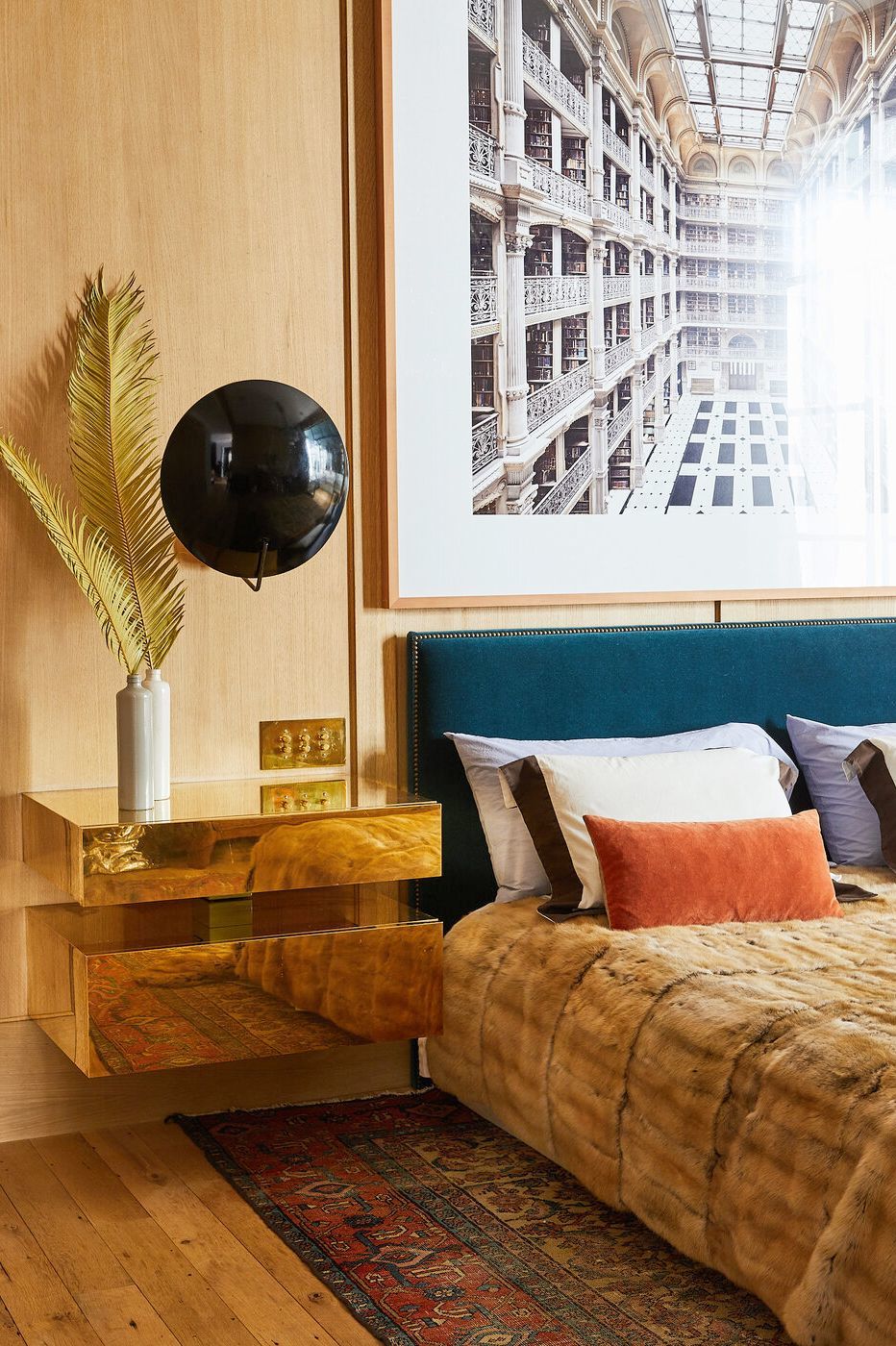 Float Your Furninture

Instead of oversized furniture, opt for minimalist, low-to-the-ground beds and nightstands that are built into the wall for a sleek floating effect. Not only will your room look less cluttered, but it's also a life-saver if you've got a small bedroom.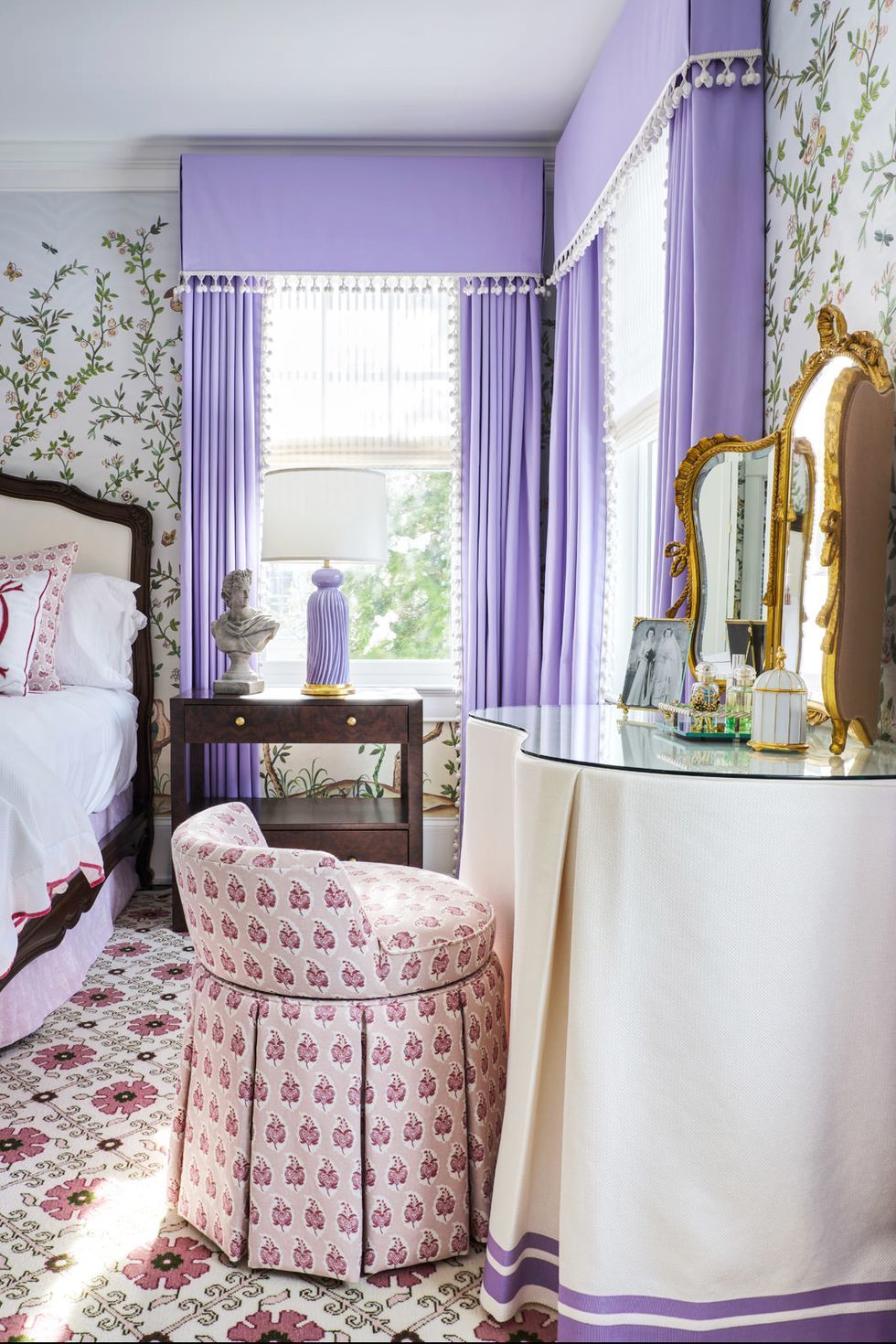 Make Room for a Vanity

If you have room, scoot in a dressing table. In this bedroom designed by Cameron Ruppert Interiors, the purple trim on the vanity skirt reflect the drapes and table lamp, ensuring that nothing feels out of place.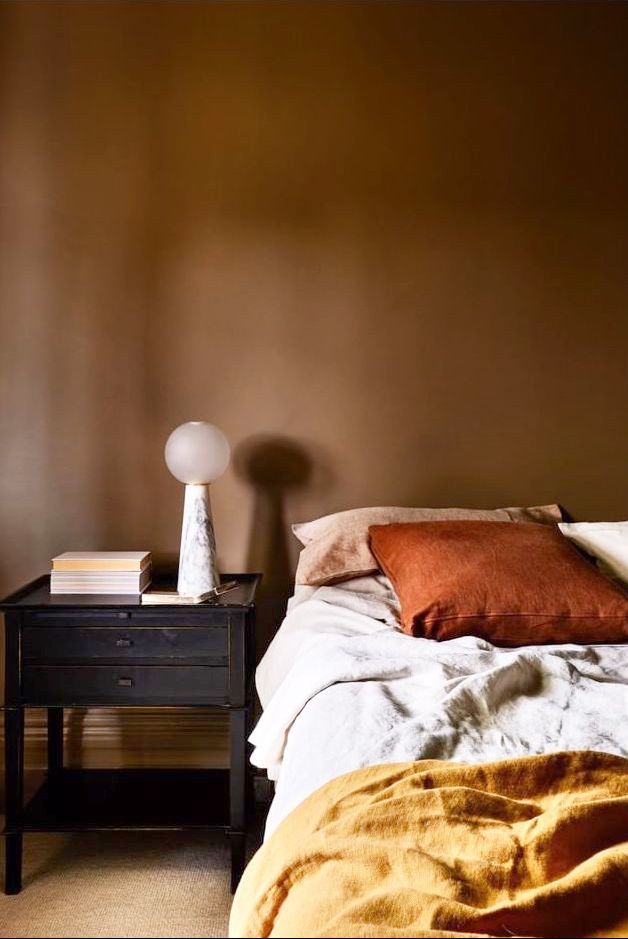 Set a Warm Mood

This bedroom designed by Fiona Lynch Studio is the epitome of warmth, thanks to the chocolate brown walls and fall foliage-inspired bedding. The modern table lamp gives an unexpected edge.