Never underestimate the power of a well-appointed bedroom. Since bedrooms are the most private room of the house-limited to only a few, select guests-it can be easy to deprioritize their overall design. Still, your personal quarters deserve your utmost attention. This is where you spend time reading and relaxing, recharging and reflecting on the day, so it only makes sense to adorn them with a chic bed frame, a soothing color scheme, and great sheets. And unlike the rest of the home-which is designed with guests in mind-the bedroom offers a rare opportunity to put your personal style on full display.

Designing a bedroom to perfectly reflect your personality might seem like a tall order, but it's not impossible. To help, check out these inspiring ways to transform your bedroom into your very own happy place. Whether you crave a minimalist sanctuary or a bold boudoir, there's plenty of inspiration for everyone. Plus, we've added items you can buy to help you get the look in your home. Beauty sleep has never looked so good.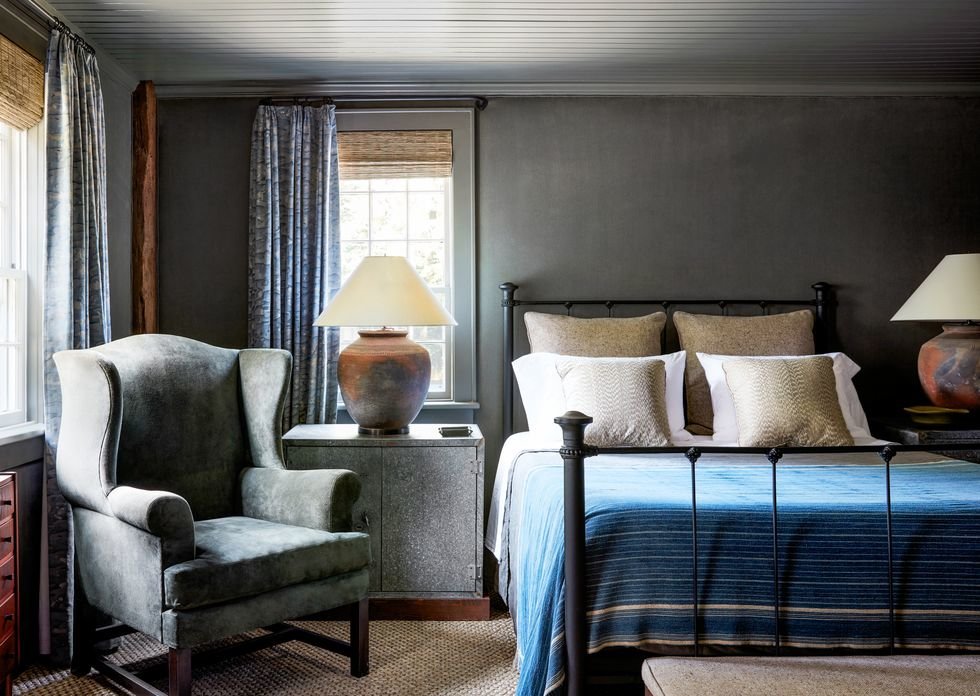 Cozy Corner

A bedroom is your personal oasis, so why not create a nook where you can curl up after a long day? In this upstate New York farmhouse, Shawn Henderson doubles down on the cozy factor with a moody color scheme and a wingback chair in an Edelman Leather suede.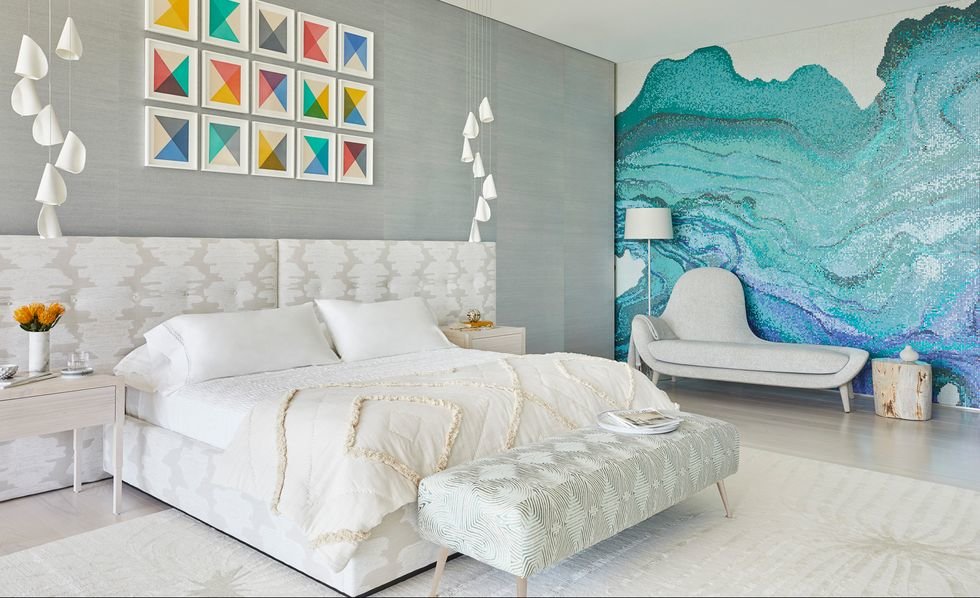 Wonder Wall

Daun Curry deftly bridges the gap between subtle and "statement" in this Sag Harbor, New York, home. The cheery artwork and psychedelic mural offsets the room's otherwise neutral color palette.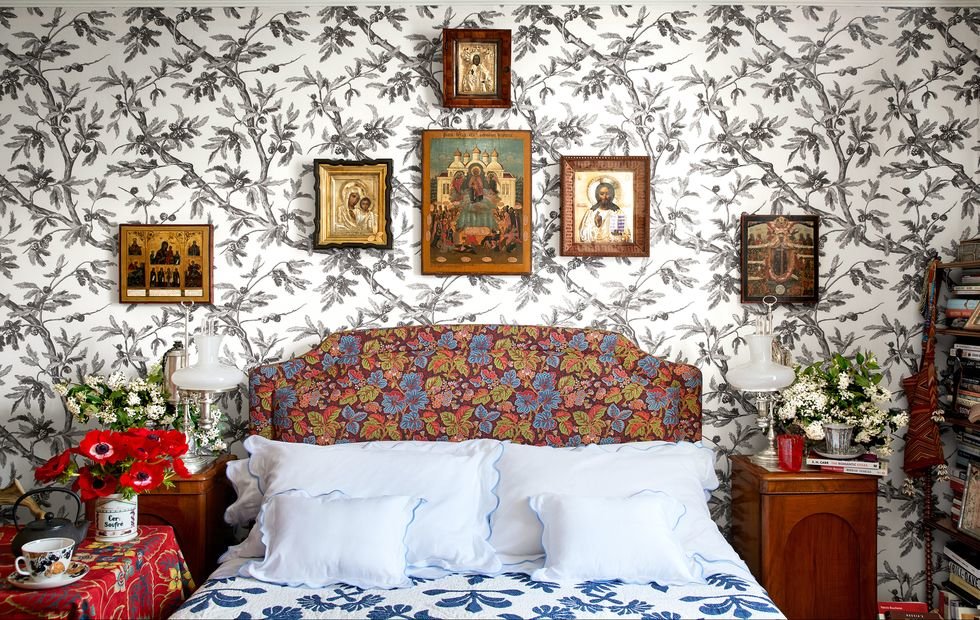 Pared-Back Pillows

If you're looking to break up a handful of patterns, cover your bed with crisp pillowcases. In her London home and studio, textile designer Nathalie Farman-Farma created some breathing room with a sweet scalloped set.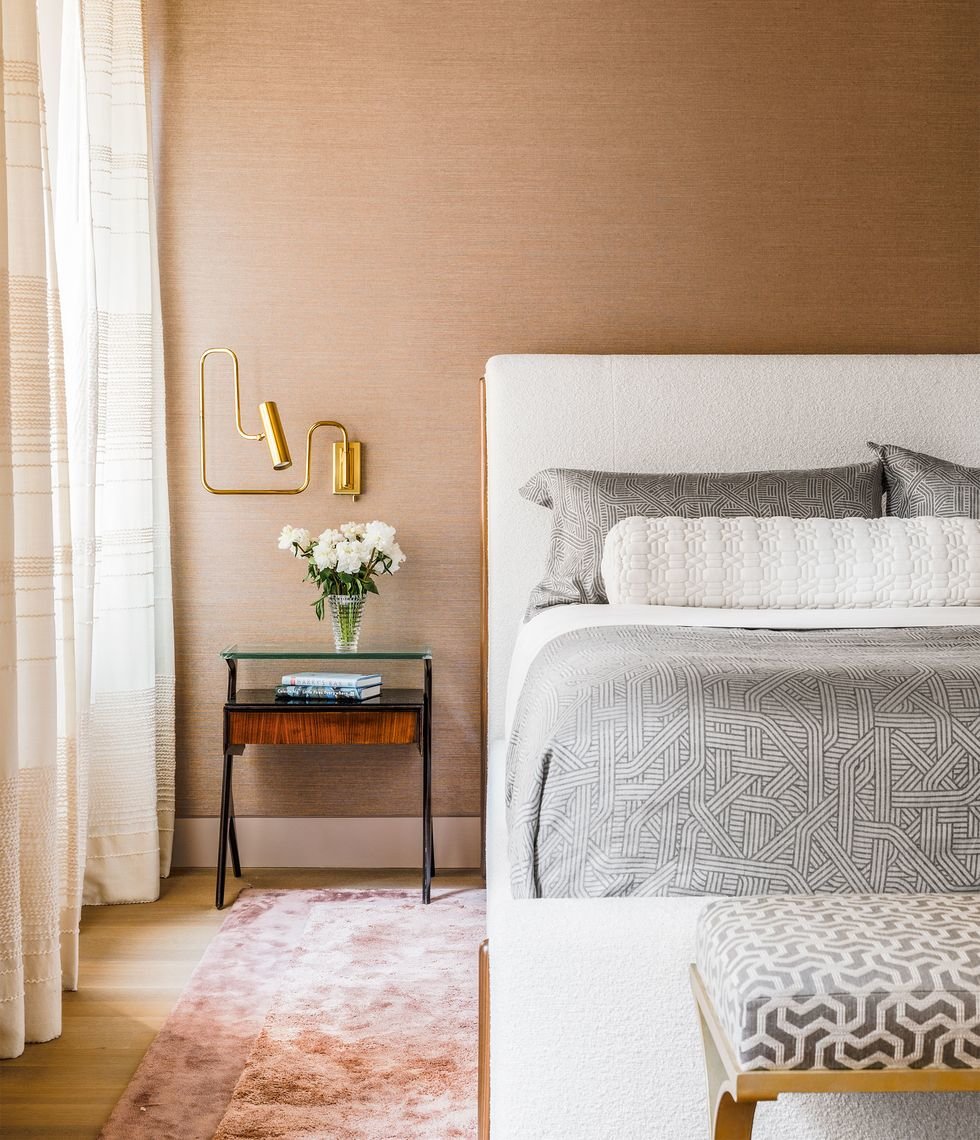 Textured Treatment

Consider this apartment in Manhattan's Carnegie Hill neighborhood, designed by architect Michael K. Chen, a master class in textures. Instead of a wooden or metal bed frame, this bed is upholstered in Jiun Ho fabric.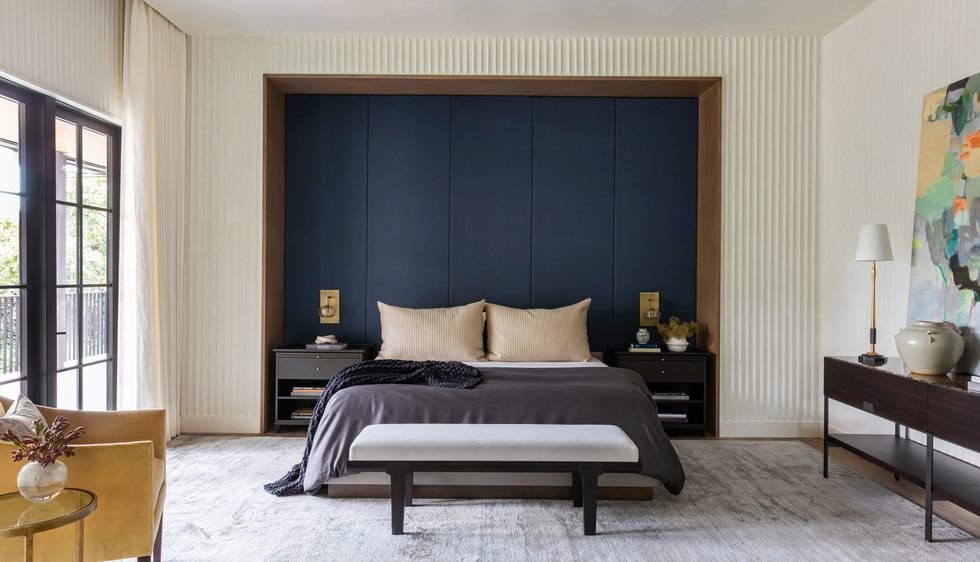 Stylish Symmetry

Symmetry is a surefire way to give your bedroom a serene flair. In this Houston family home designed by Marie Flanigan, plaster walls from Segreto Finishes are paired with matching sconces and nightstands by Jiun Ho.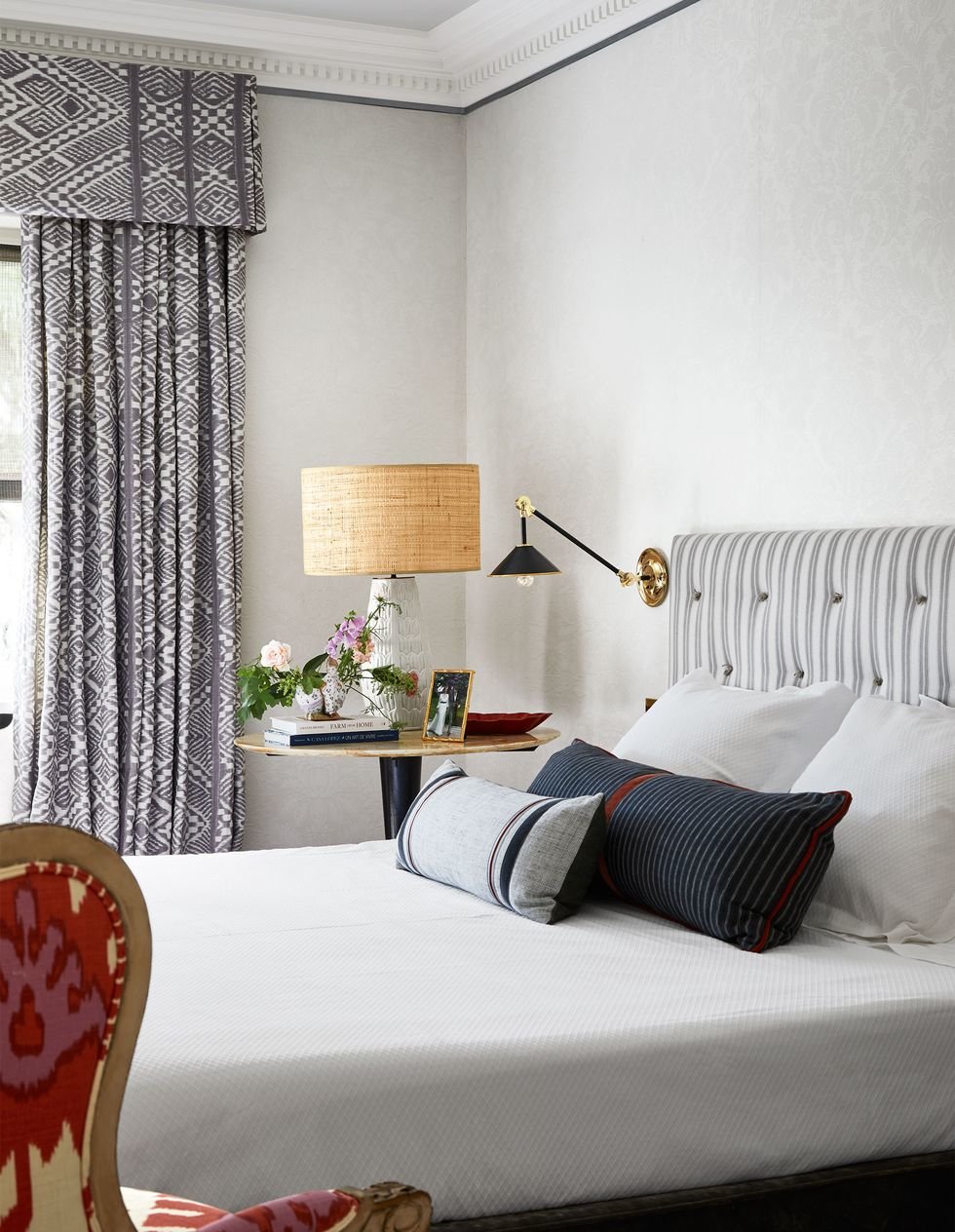 Let There Be Light

Want to make your bedroom feel like a five-star hotel? Add a convenient-and stylish-reading light, just as Isabel López-Quesada did in this Madrid apartment once owned by Ava Gardner.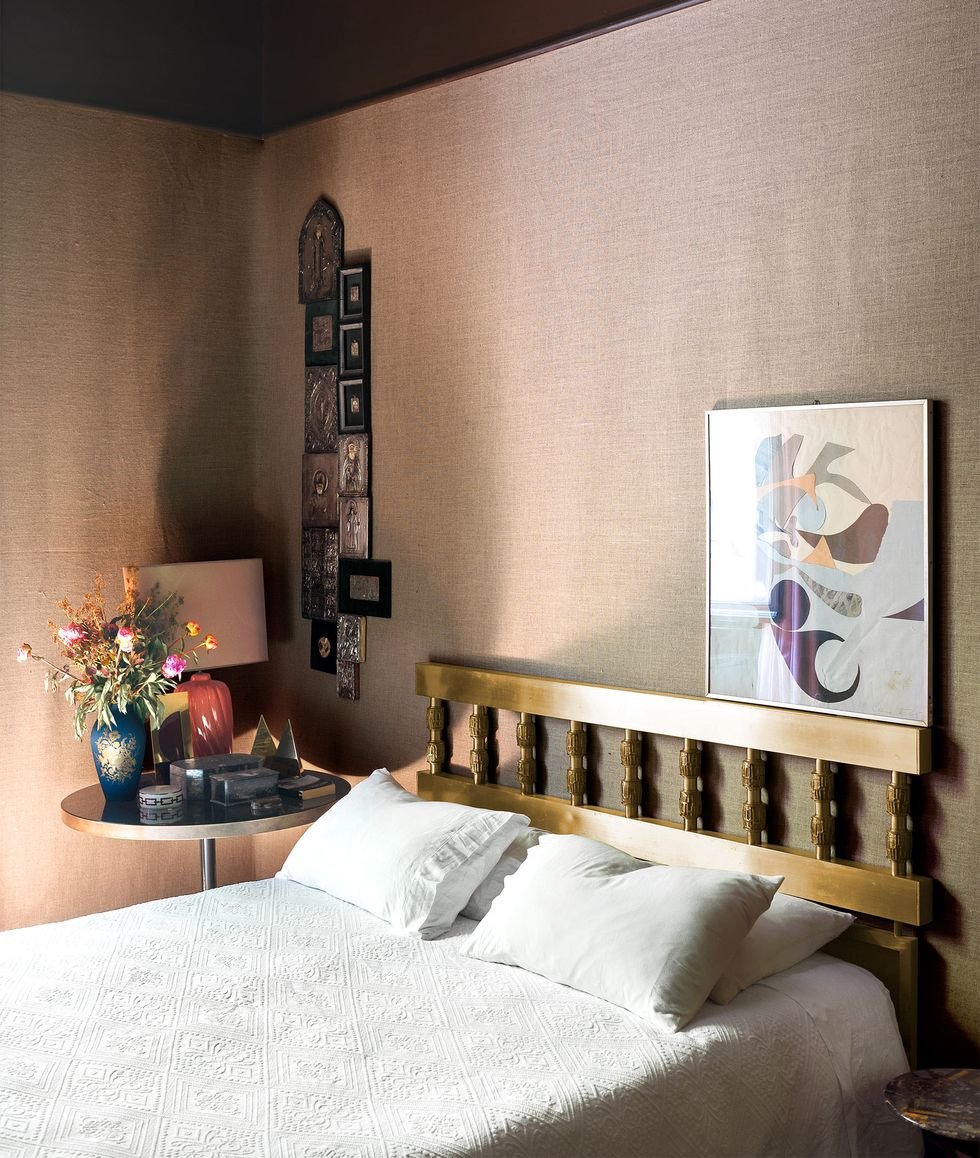 A Showstopping Headboard

For a low-maintenance way to make a statement, consider adding a unique headboard to your bedroom. Emiliano Salci of Dimorestudio masters the look in his Milan apartment with this Luciano Frigerio bed.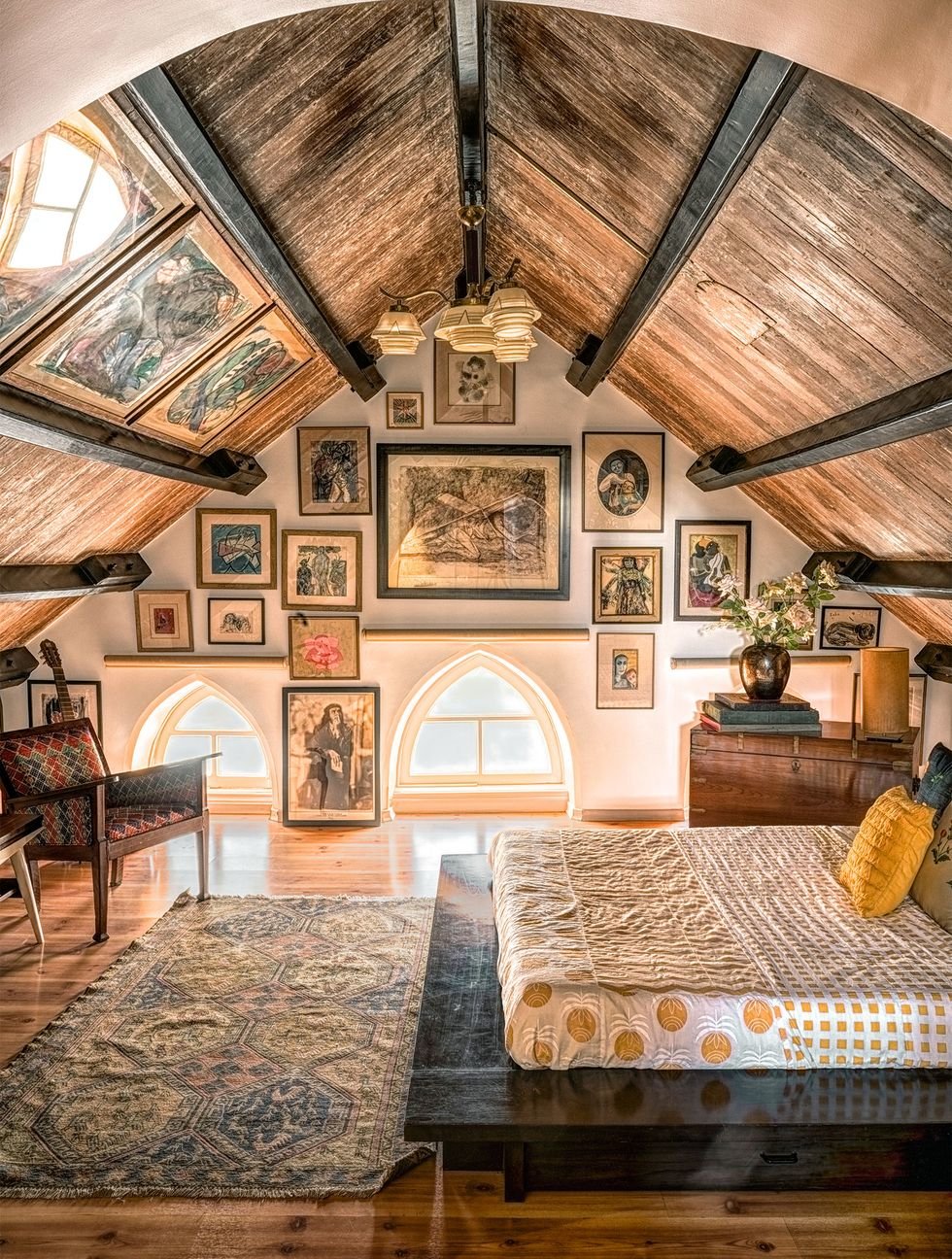 A Personal Touch

From the gallery wall of illustrations to the printed quilt that adorns the bed, Srila Chatterjee and Mahesh Mathai's Mumbai bedroom has no shortage of personality.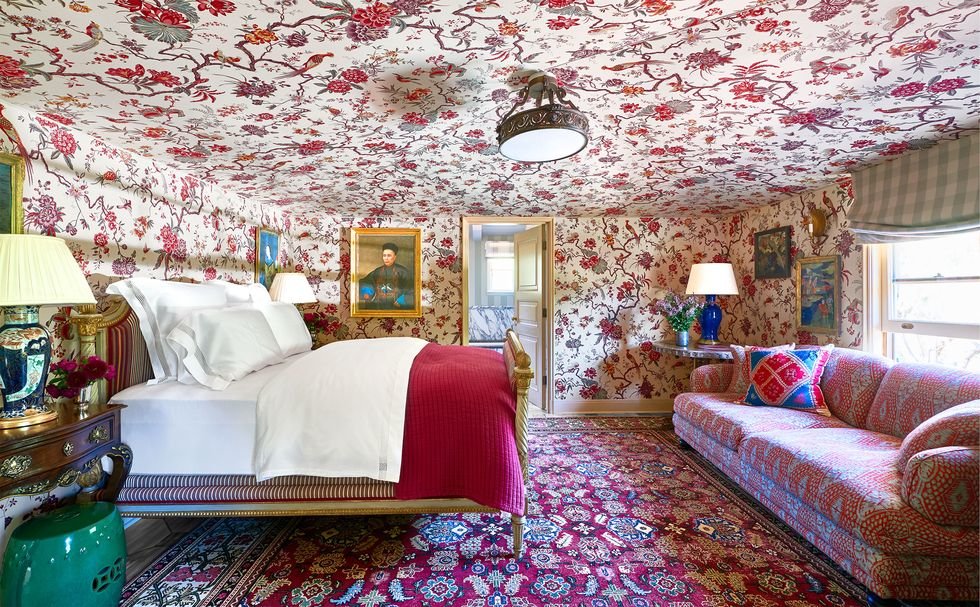 Floor-to-Ceiling Creativity

Designer Michael S. Smith took his style to new heights-literally-by covering this Beverly Hills bedroom's walls and ceiling in a whimsical fabric by Cowtan & Tout. While this idea may not be for design wallflowers, it's poised to make a major statement.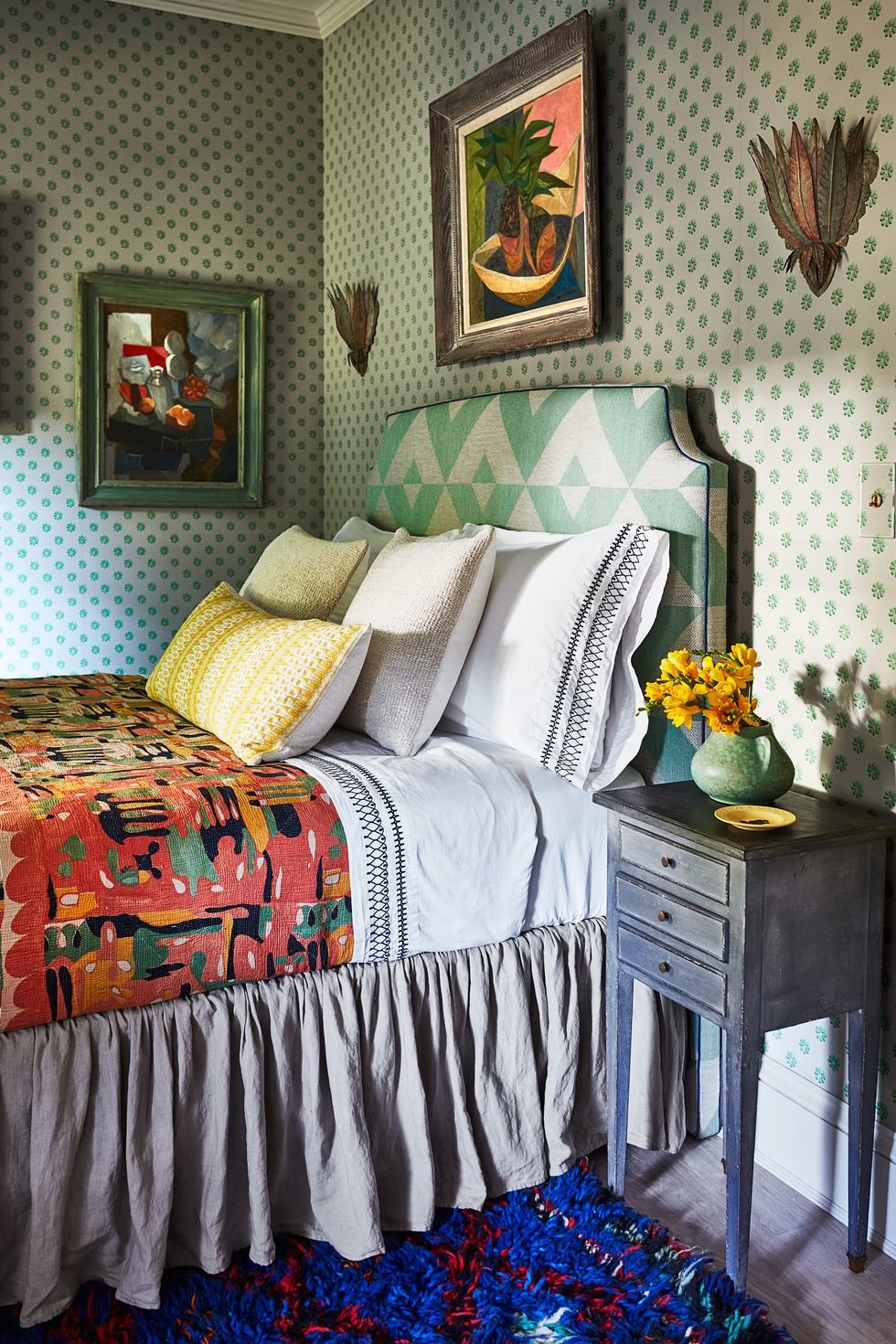 Pattern Play

Why settle for one pattern when you can have three or four? In her Hudson Valley, New York, home, Sheila Bridges embraced her bold eye for design with a headboard upholstered in a Gastón y Daniela fabric, a vintage kantha quilt, and an Adelphi Paper Hangings wallcovering.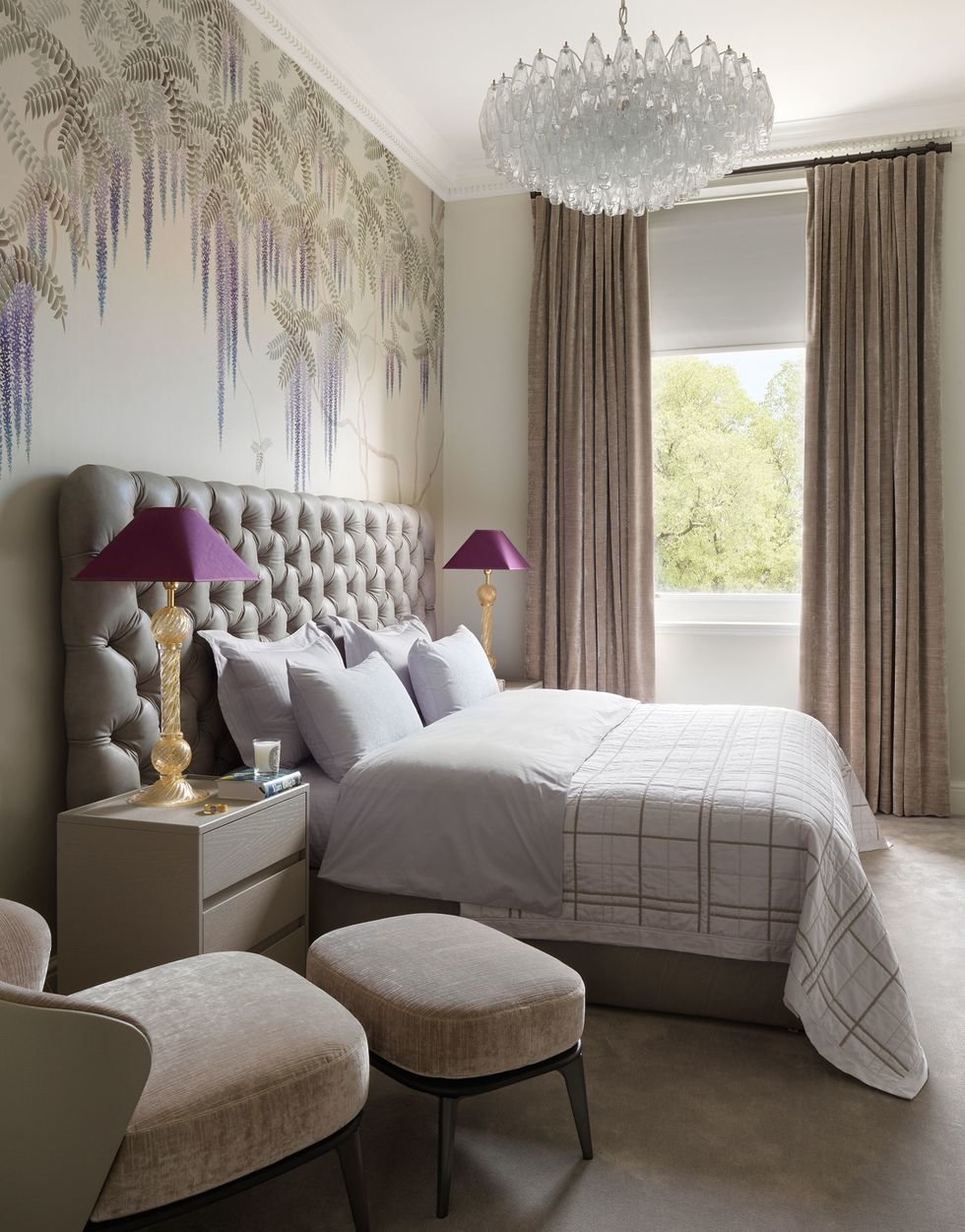 A Pop of Color

To bring a pop of color into your bedroom, take a cue from this London flat designed by Nebihe Cihan. Not only do the purple lampshades breathe some energy into the space, but they also complement the wall mural perfectly.