Who doesn't lust after beautiful walk-in closet ideas? All those shoes lined up in neat rows, the clothes color-coordinated and not an overstuffed drawer in sight. And while walk-in closets were once reserved for huge homes, they are increasingly becoming an essential for homeowners, and adding one to your space might be easier than you think.

So whether you already have a walk-in closet and looking for ideas to give it a revamp, or thinking of adding one to your current space, we have plenty of gorgeous looks to help you create your dream space. From practical advice on walk-in closet layouts and handy storage solutions to choosing color palettes and making the space feel like a stylish room in itself, there are plenty of walk-in closets to get you feeling inspired (and just a little bit envious)...


1. Opt for glass fronted cabinetry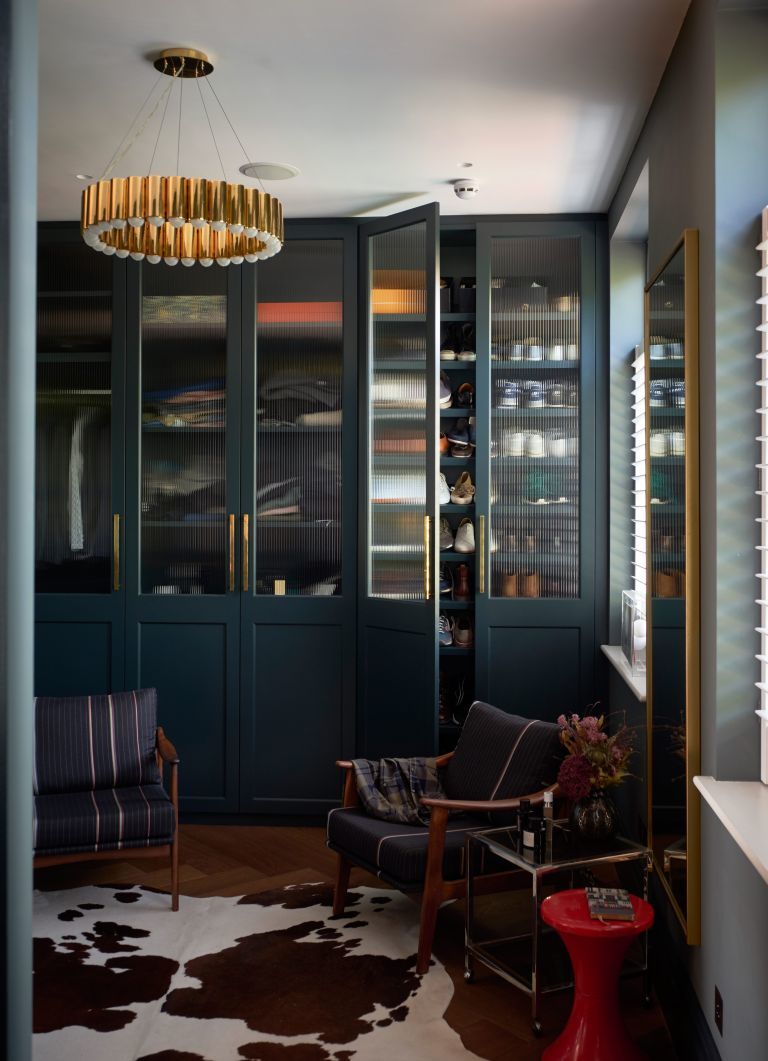 Choosing glass-fronted doors over solid cabinetry will give your walk-in closet a more open and airy feel, and work especially well in small closets to avoid that claustrophobic feel. It's also a practical idea as you can easily see what is in each cabinet and will also encourage you to be more organized too, as you can't hide mess and clutter behind doors.


2. Build in an island for extra storage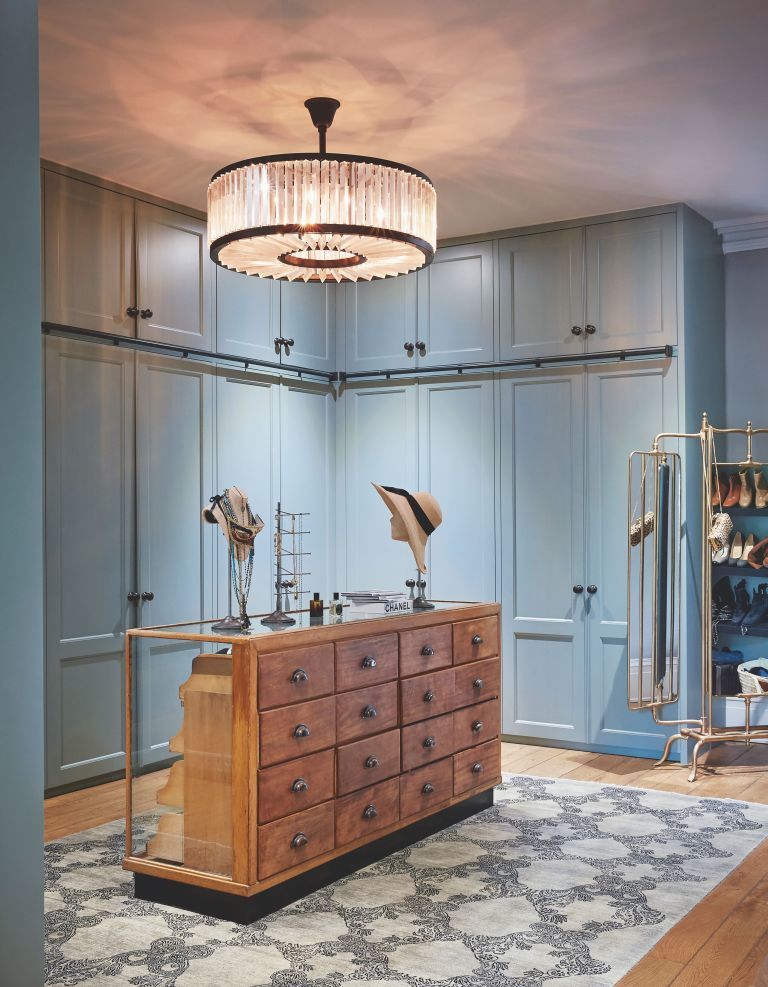 If you have got the space, adding an island to the center of your walk-in closet will make use of that dead space in the middle. Pick a design that will give you plenty of extra storage with drawers or cubby holes, and make use of the surface space too for keeping accessories or using to fold clothes before putting them away.


3. No room for an island? Add a bench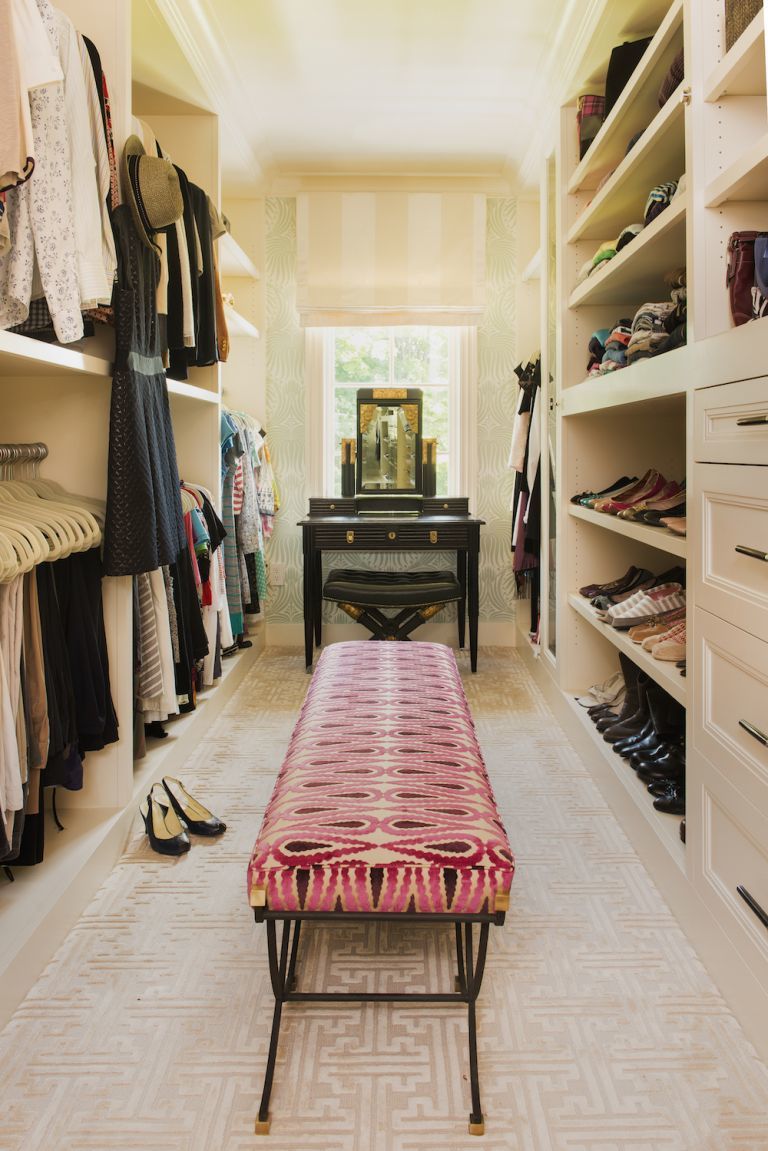 And if you can't squeeze in an island, opting for a slimline bench that will run the length of a walk-in closet can provide a place to perch while you get ready. Plus, you can still use it for folding clothes and planning outfits. And if your space isn't too narrow you could go for an ottoman with storage – ideal for more bulky items like coats and bags.


4. Add a room divider to create a walk-in closet


If you are looking to add a small walk-in closet to your bedroom, be inspired by Mark Hix's fabulous home. An exposed brick room divider separates the main bedroom from the walk-in wardrobe behind. This three-quarter wall design means you get that feeling of a walk-in closet but it doesn't totally break up the room or feel like you are compromising the space in the bedroom.


5. Or separate the space with a curtain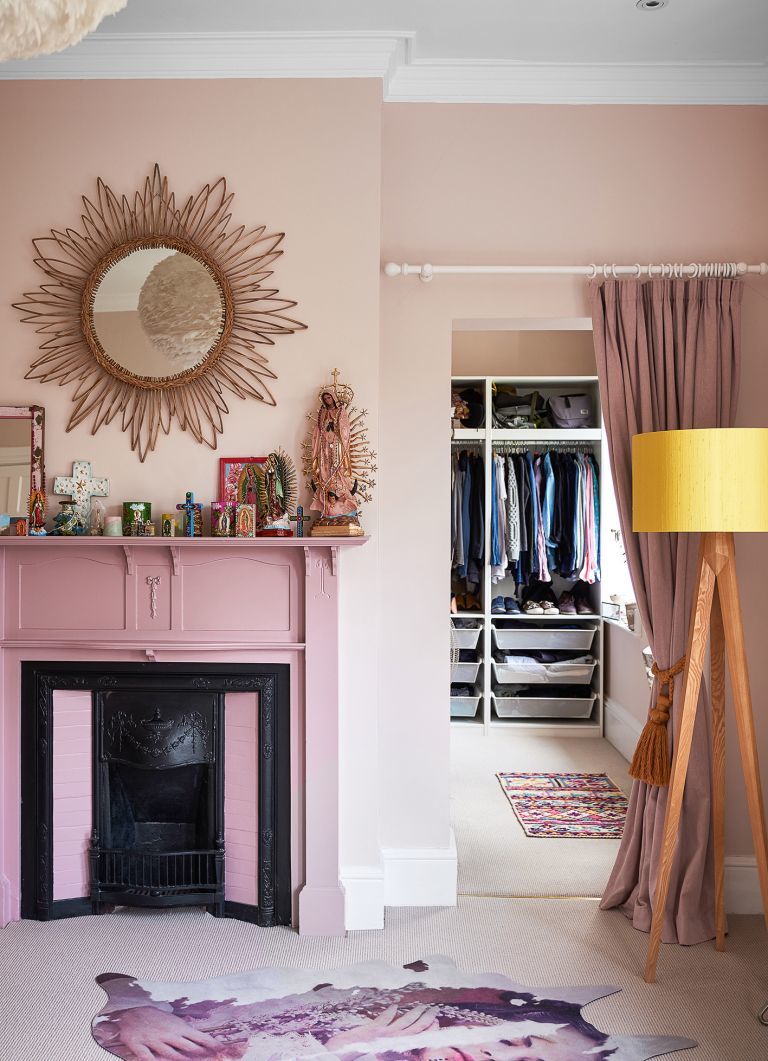 If your walk-in closet adjoins your bedroom, copy this walk-in closet idea, and rather than going for a solid door, hang a curtain for a softer, more luxurious look. A curtain makes this lovely pink bedroom feel more open, like it's one large seamless space, not two separate rooms. This is a good look to go for if you have a small walk-in closet too as it will make the room feel less boxy.


6. Throw down a rug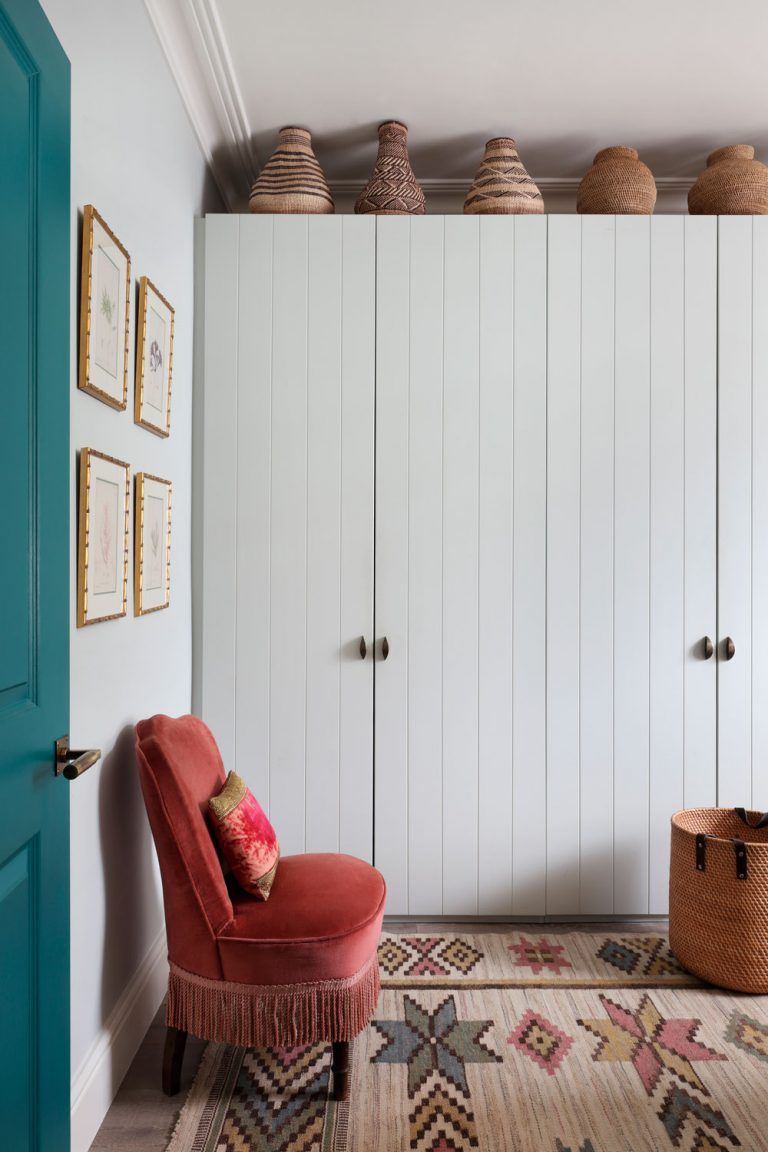 Remember to treat your closet like its own room. Sure, its primary use is for storing clothes but you still want it to feel fun and inviting. If you don't want to add too much visual bulk, something as simple as throwing down a rug can bring warmth, color and pattern to the room. Make the space feel bigger by choosing a large rug that spans almost the entire room.

Another quick tip to take from this walk-in closet – add accent seating to give the room more of a luxe, dressing room feel.


7. Mix in freestanding furniture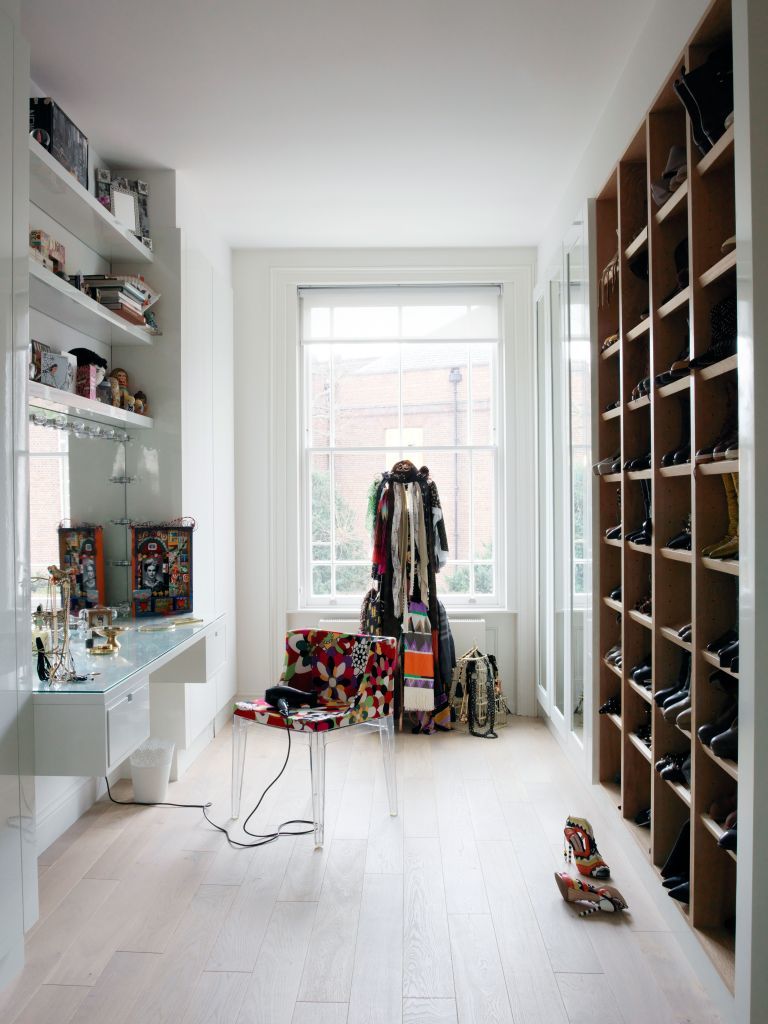 If you have really maxed out all your built-in closet organization ideas, bring in some freestanding storage solutions too. Coat stands are ideal for keeping those more bulky items from cluttering up your rails, plus makes them more accessible too. And you don't just have to use them for coats either, you could pinch this closet storage idea and use a stand for scarves and bags.


8. Install subtle lighting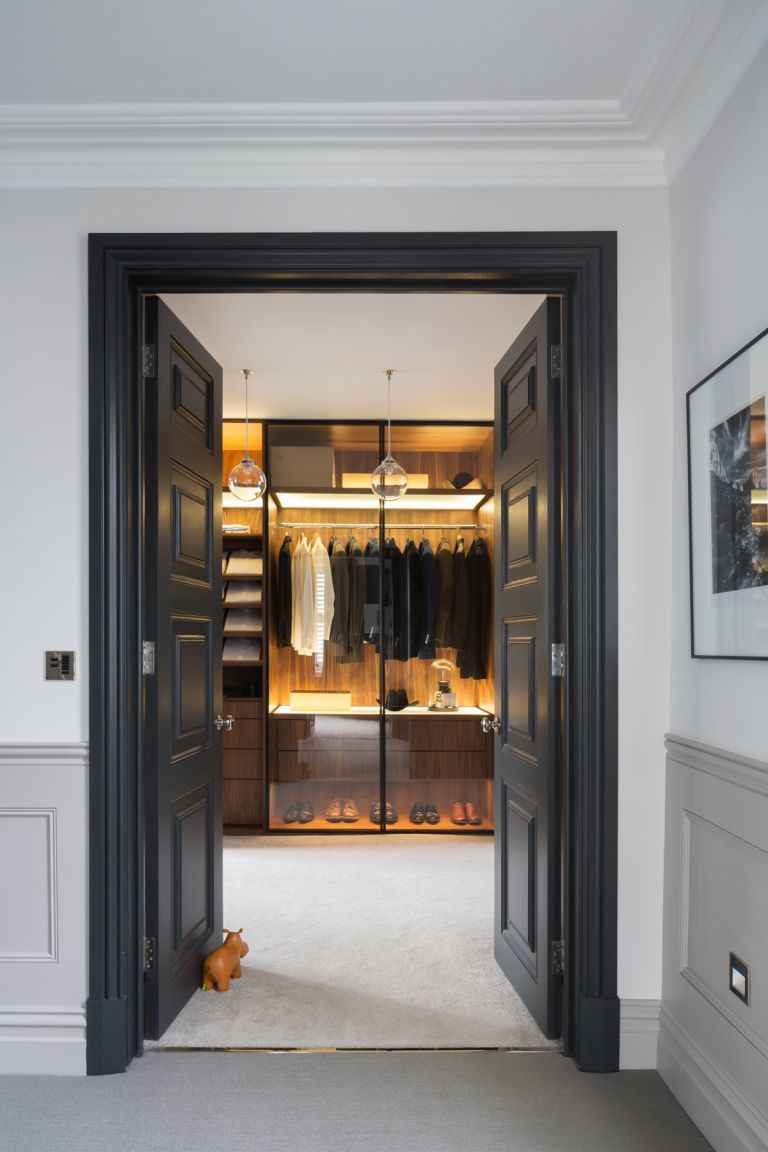 Lighting is important in a walk-in closet as these rooms do tend to be dark and often windowless. As well as a strong overhead light or multiple spotlights, consider adding extra task lighting inside your cabinets. This makes it easier to see what's inside but also adds that glamorous, luxurious feel to a closet.


9. Wallpaper the doors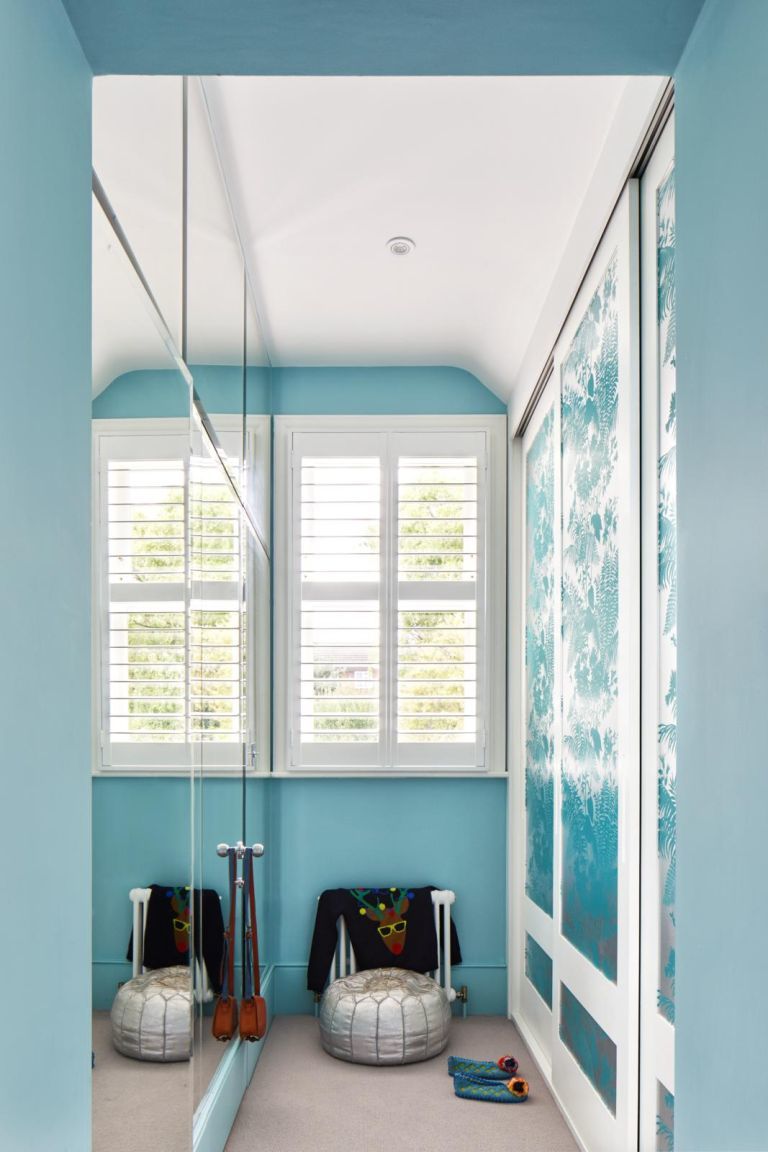 Looking for a quick DIY walk-in closet idea? Wallpapering the doors is a really simple way to transform the space, adding color and pattern. If your doors sit flush to the wall, you could wallpaper them entirely so it blends seamlessly into the wall or if the doors are paneled just paper in sections.

Mirrored doors are also a good idea in a small walk-in wardrobe. In this narrow space, floor-to-ceiling mirrored doors double the space and light so you don't notice the tiny proportions.


10. Make a walk in closet personal to you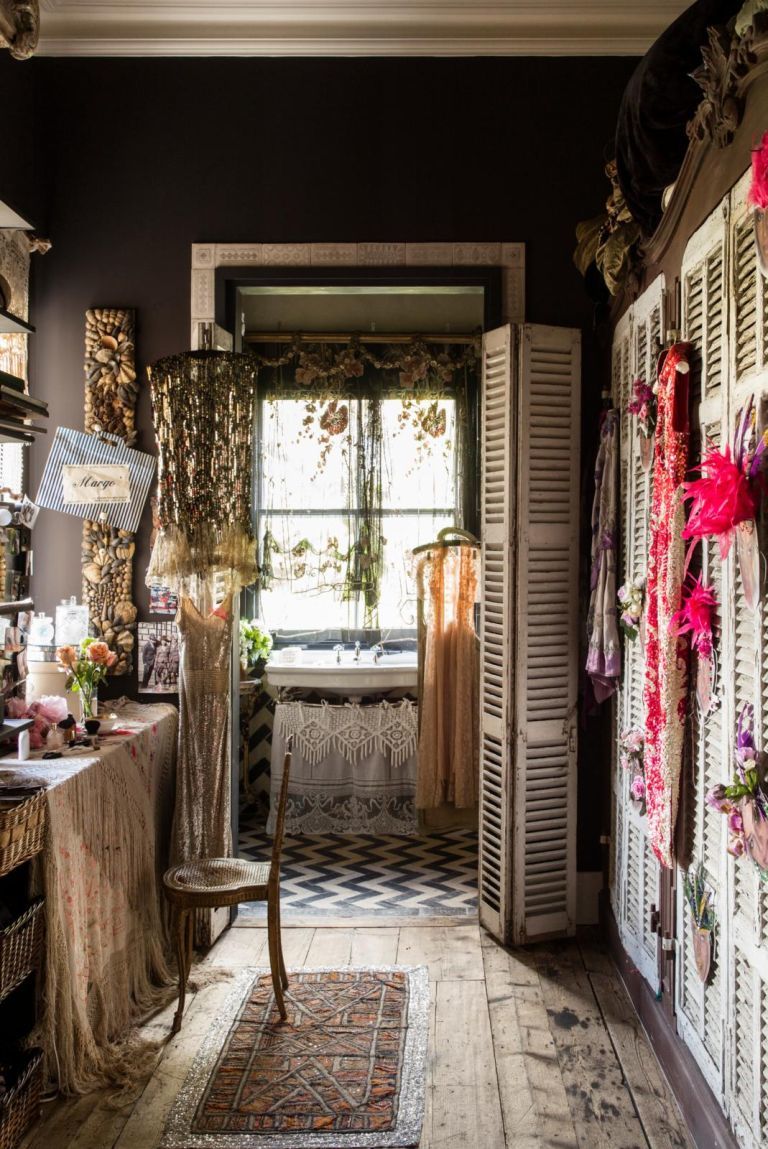 As well as being a practical storage solution, a walk-in closet should also reflect your personal style. Rather than hide everything behind doors, take influence from this Victorian boho home and display some of your favorite accessories, hang artwork, and mix in antiques.

This space also proves built-in wardrobes don't have to be boring. Vintage shutters have been used as the doors to add an extra rustic vibe to the room.