Casali di Monticchio is a luxury space with its own winter garden, pool, library and billiard room.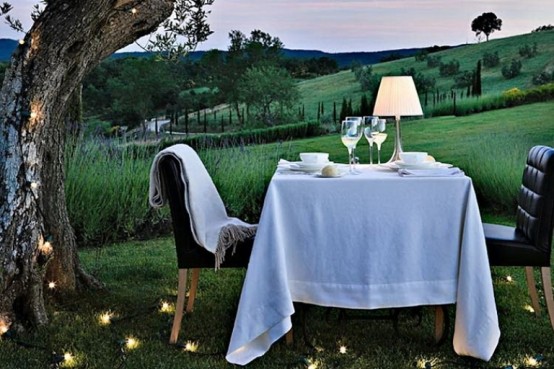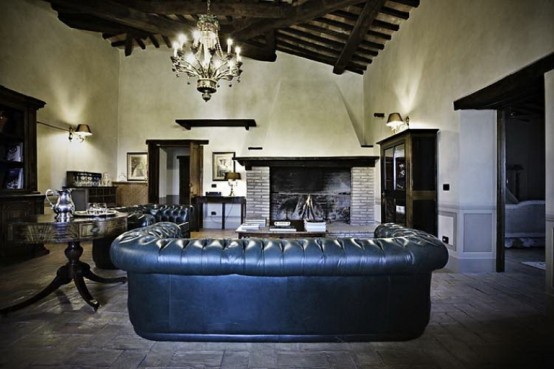 The atmosphere remained antique; rough wooden beams, stone, traditional fireplaces and restored floor give this special feeling of something old and stylish.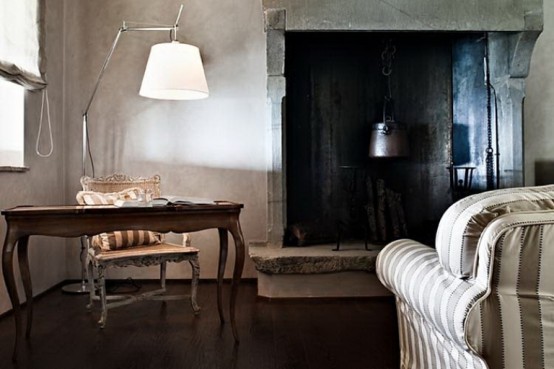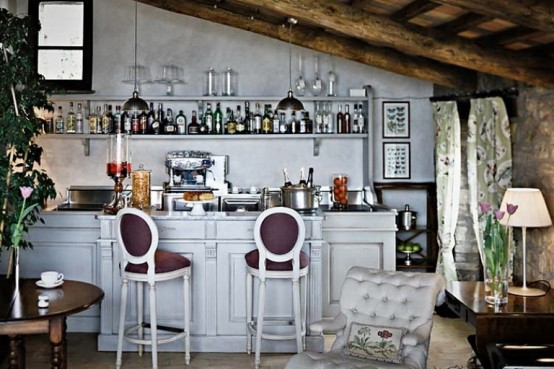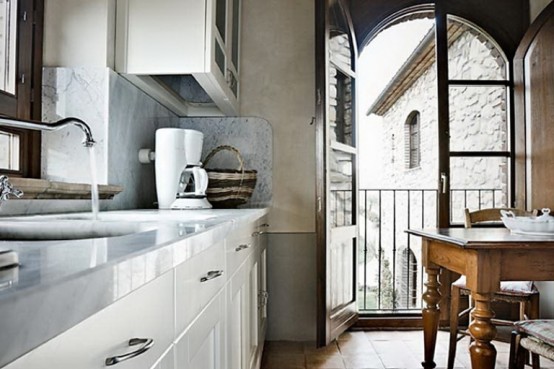 The furniture is also traditional and of light colors not to distract attention from the antique surroundings but to frame it beautifully.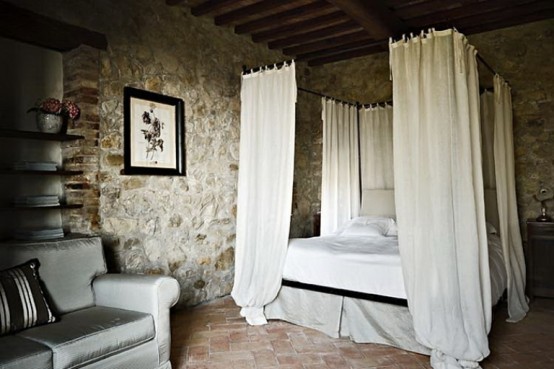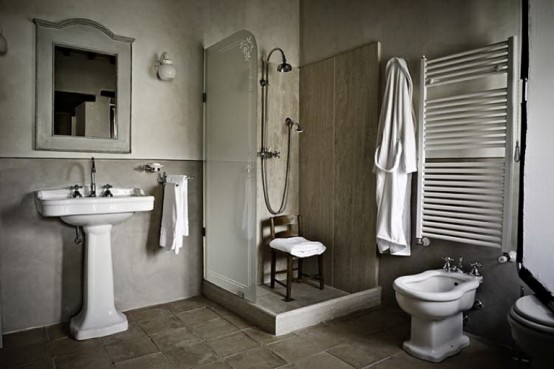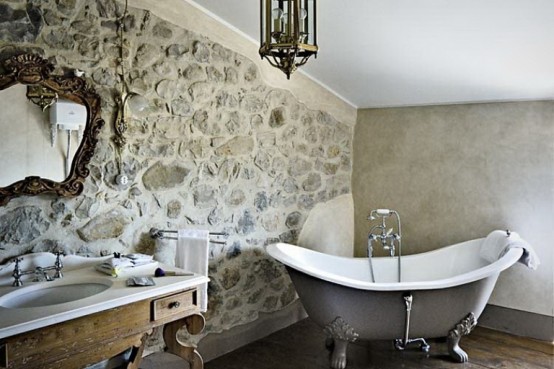 Beautiful, peaceful nature of Italy and exquisite antique interior with sophisticated details