When Jared Della Valle, principal of Brooklyn-based architecture-development practice Alloy, had the opportunity to buy 11 acres in Cold Spring near his wife Carolina's family, he was excited about building and designing his dream weekend retreat for his family.

Coming of age in a time filled with great anxiety about our planet, his daughters insisted the house be built with respect for the environment.

Jared took their views on board - the resulting 4,500-square-foot modern home is built to passive house standards, generates full full solar power and manages site water resources carefully.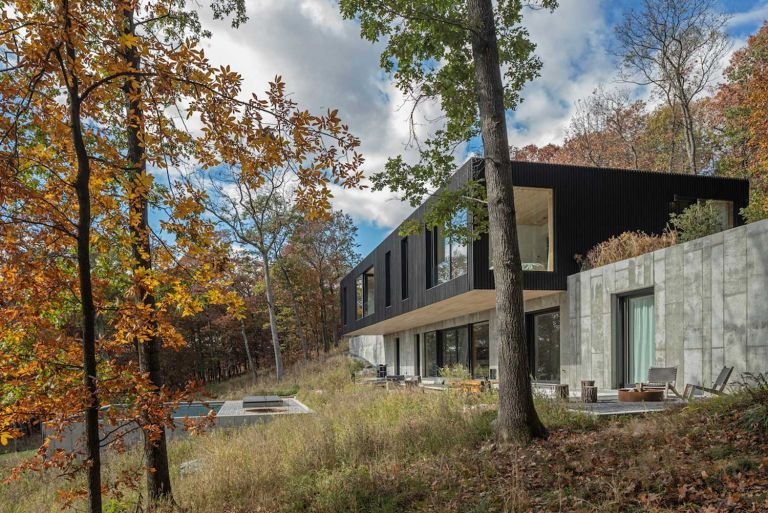 The family aimed to limit their impact by preserving all natural resources on the site and constructed an indigenous landscape, planting a meadow that fills the surrounding land with native flowers and grasses throughout the year.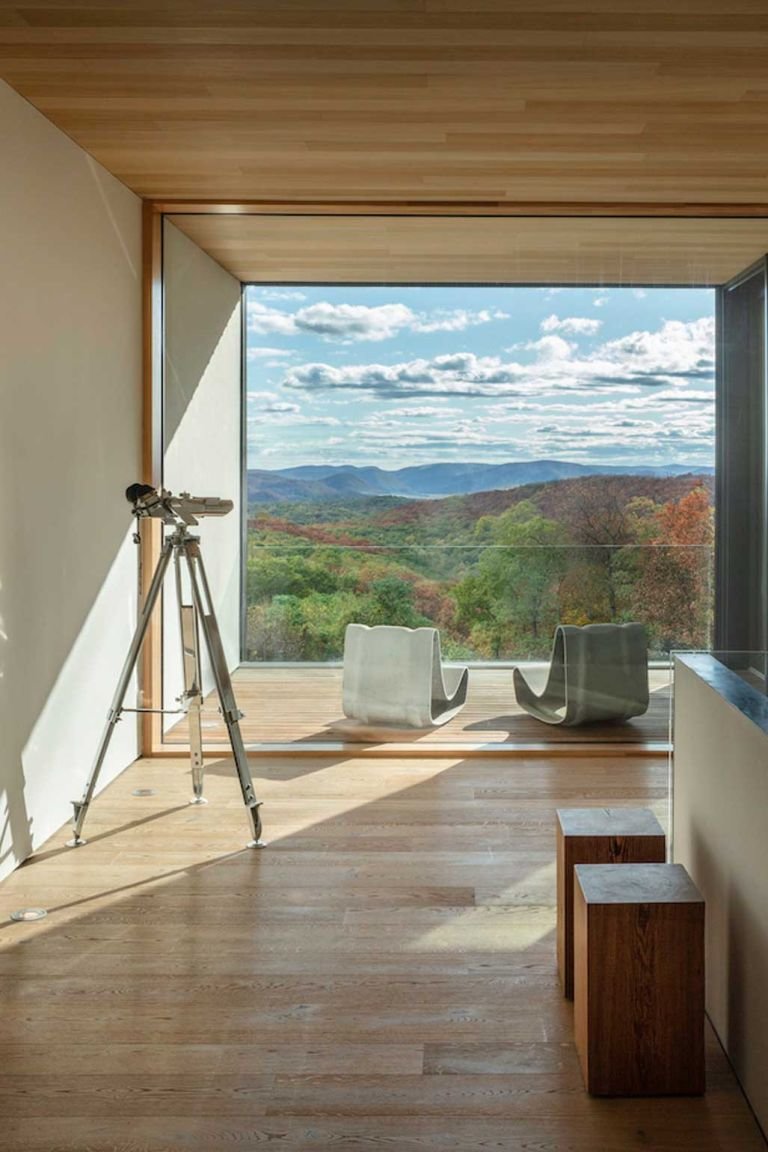 The cantilever upper floor houses the bedrooms and is designed to provide the optimal sunlight and shade for the living spaces on the lower floor. In addition, a two-story deep skylight brings more light to the kitchen area below.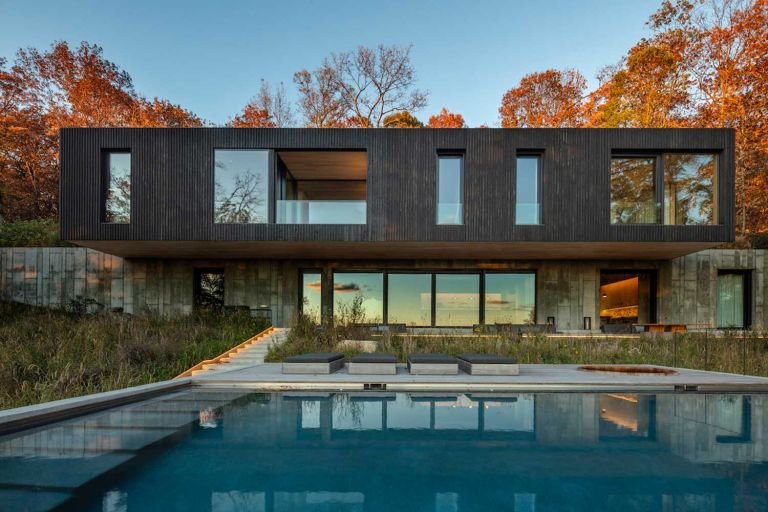 Their choice of materials and details throughout are deliberately simple, local and unfussy in order to focus on the natural beauty of the surrounding landscape and the time spent together.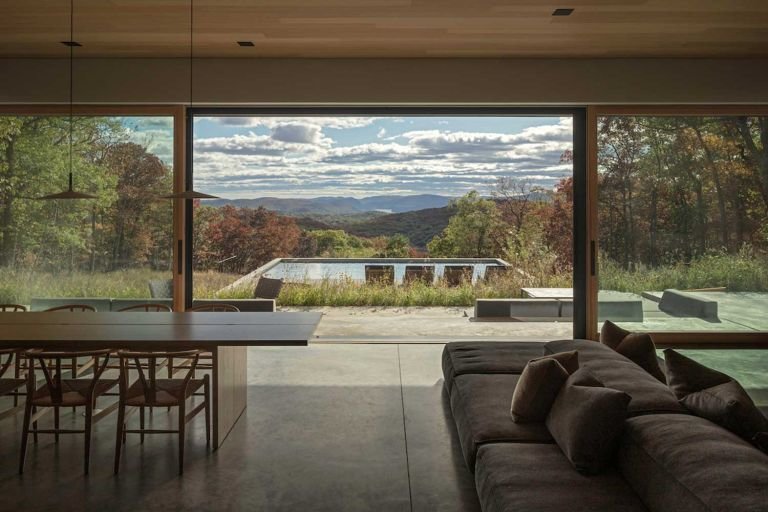 Inside, the interior design was led by Rebecca Robertson and Yvette Gonzales of RR Interiors.

A soft yet muted colour palette complement's the home's industrial architecture. Modern light fixtures from Foscarini and Flos, illuminate the home, while antique furnishings and one-of-a-kind finds provide a foil to the sleek contemporary furnishings.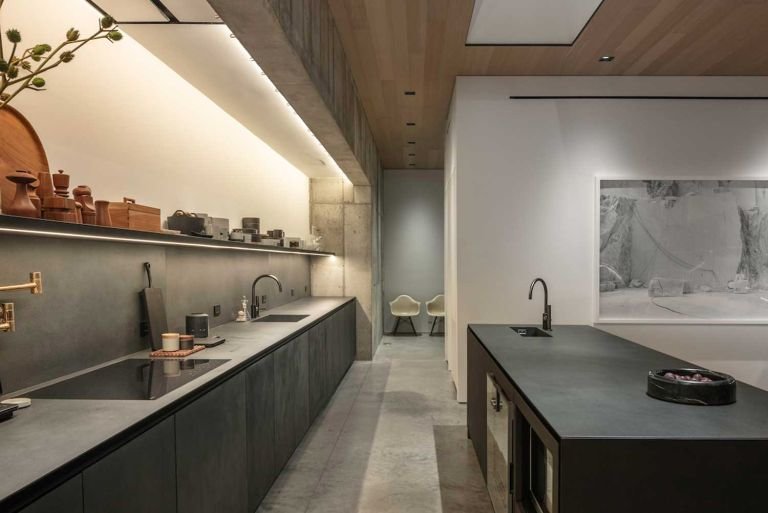 Wall art and decor includes: B&W photos by Richard Barnes, and large scale prints of shots Jared took when he and Carolina visited a Carrera marble quarry and a Caribou from Jared's childhood home.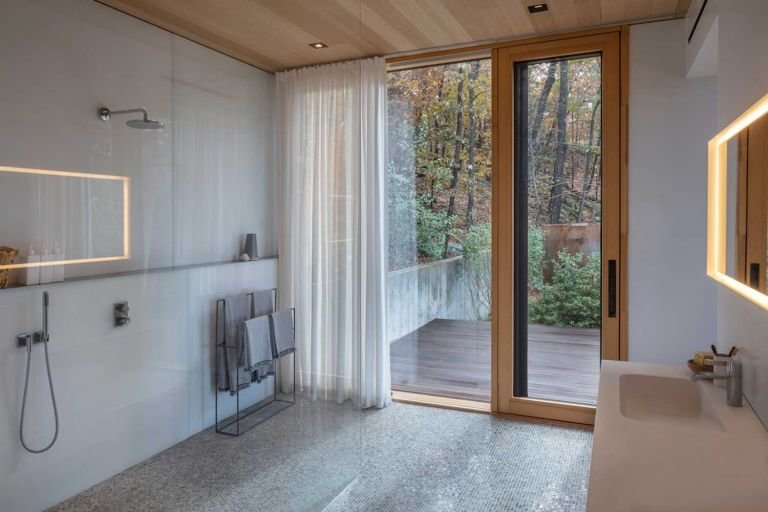 The outdoor shower is a repurposed steel pipeline Jared found Upstate.

Carolina is an artist and the space includes a separate studio.