Bathrooms have to store a wide variety of items in limited space. Maintaining order requires creative organizing solutions that provide easy access to daily necessities while curbing clutter. Keep all your essentials in check with these bathroom storage ideas for cabinets, drawers, shelves, and more.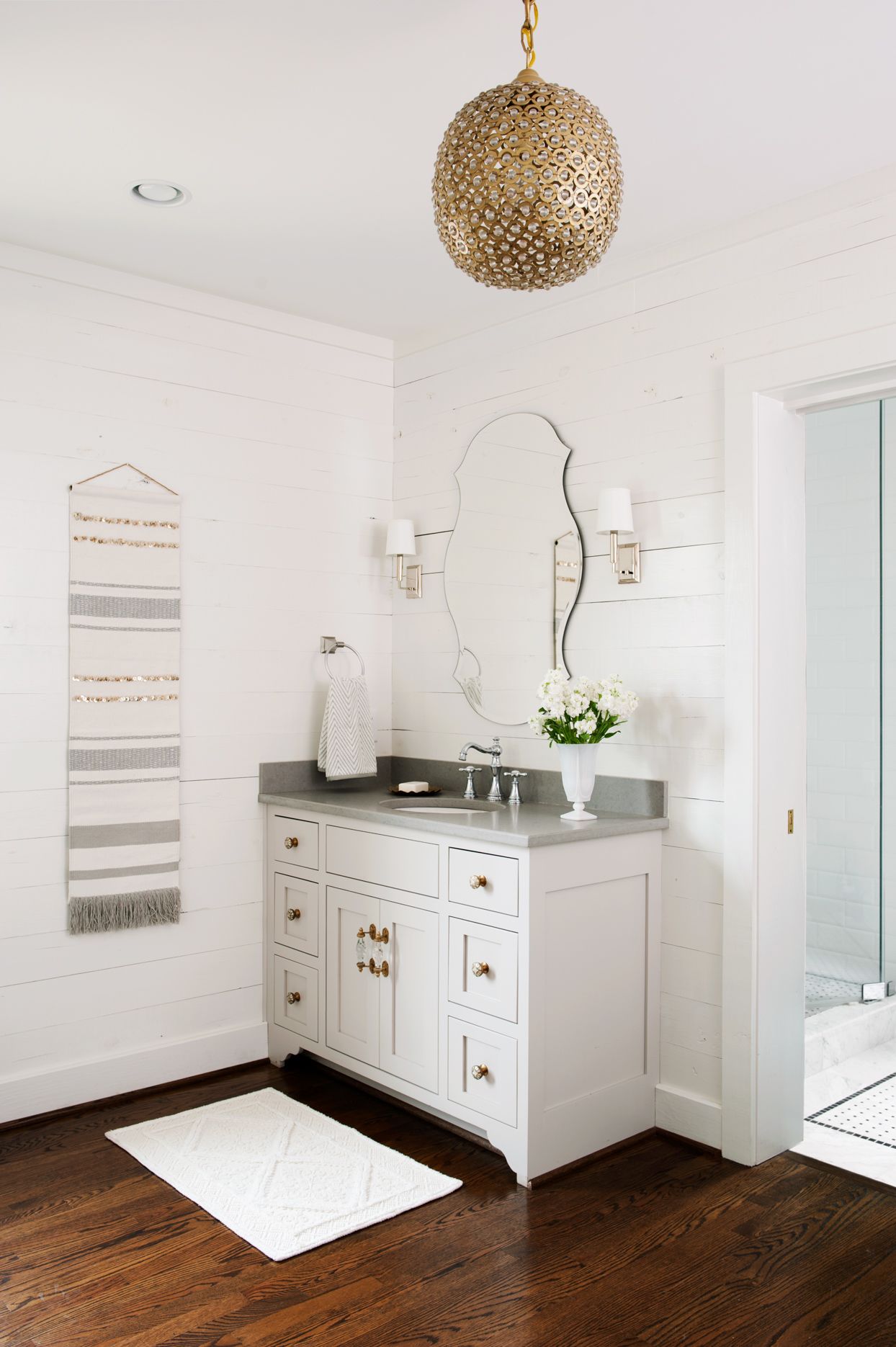 Bathroom Vanity Storage

When selecting a vanity, look for convenient storage solutions such as built-in drawers, shelves, and pullouts. A combination of storage types provides more options for organizing various items. This compact unit, which boasts several drawers on either side of the cabinet area, is both attractive and functional.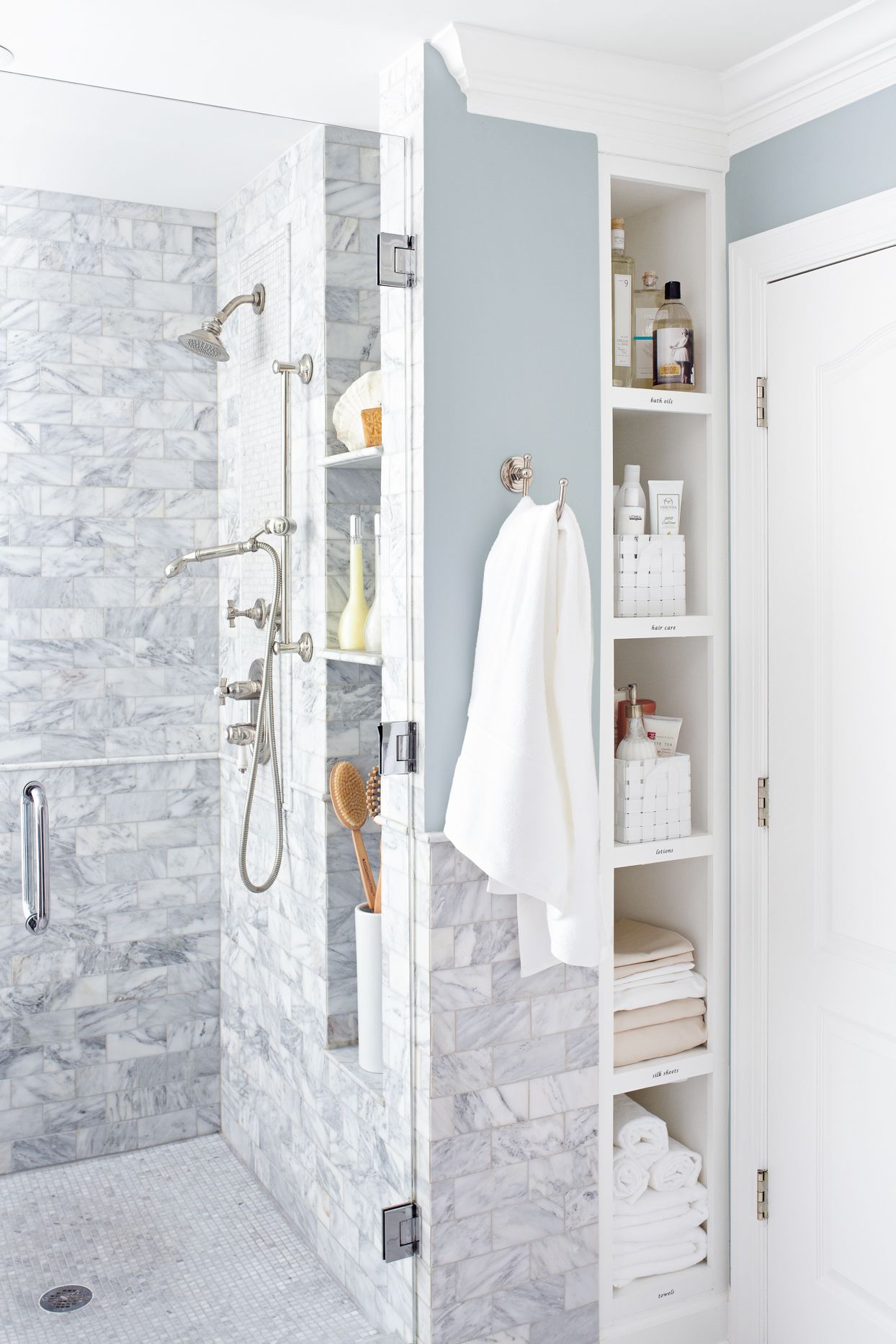 Tall Bathroom Cabinet

When space is tight, go vertical for bathroom storage ideas. These built-in shelves use a small footprint but offer lots of organizing potential. Baskets keep tall products upright, while labels help ensure everything returns to its rightful place.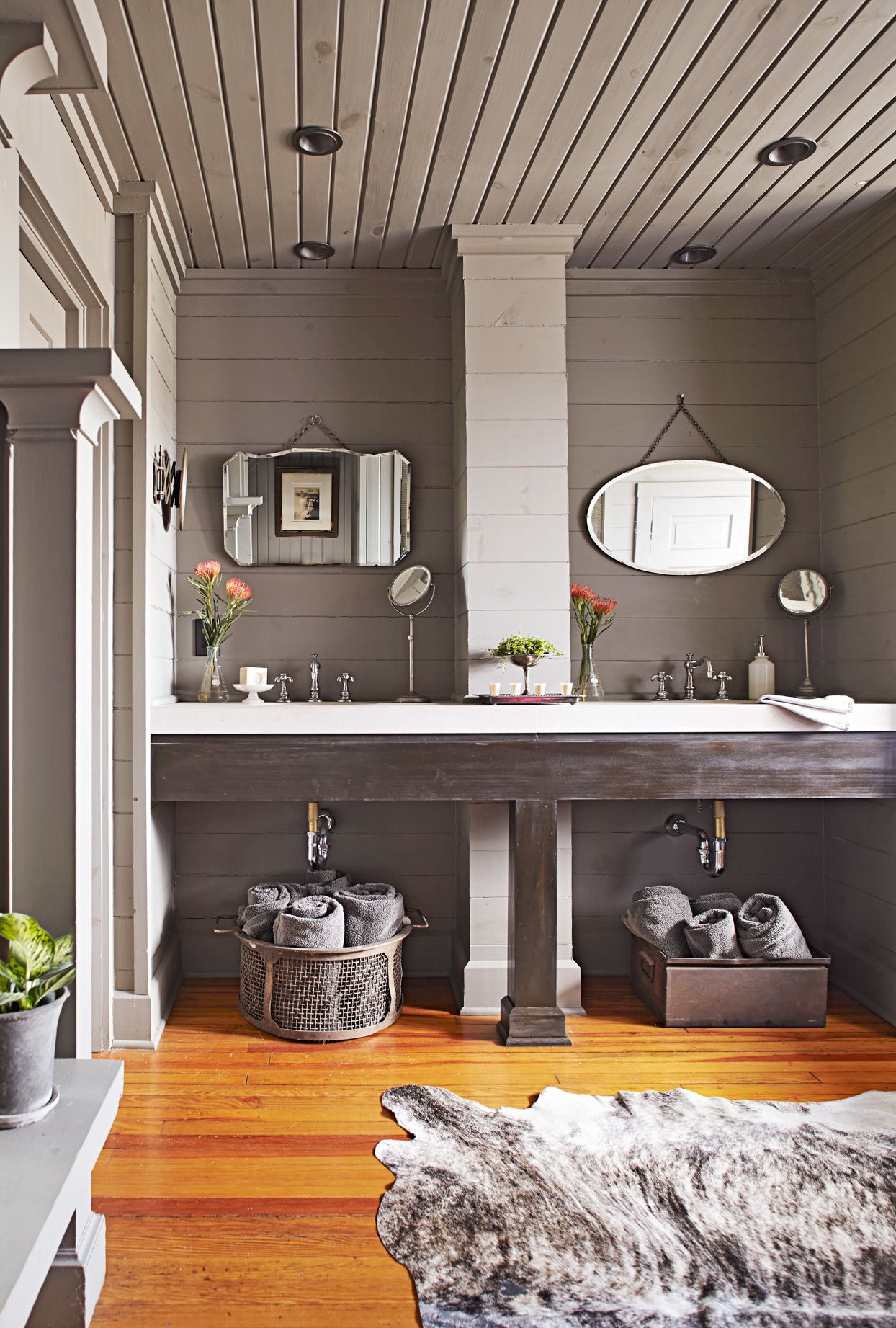 Storage Basket

While pedestal sinks and floating vanities offer style, they lack under-counter storage. A large basket brimming with towels commandeers the available space. For items like extra toilet paper and bath products, utilize hidden storage such as lidded bins.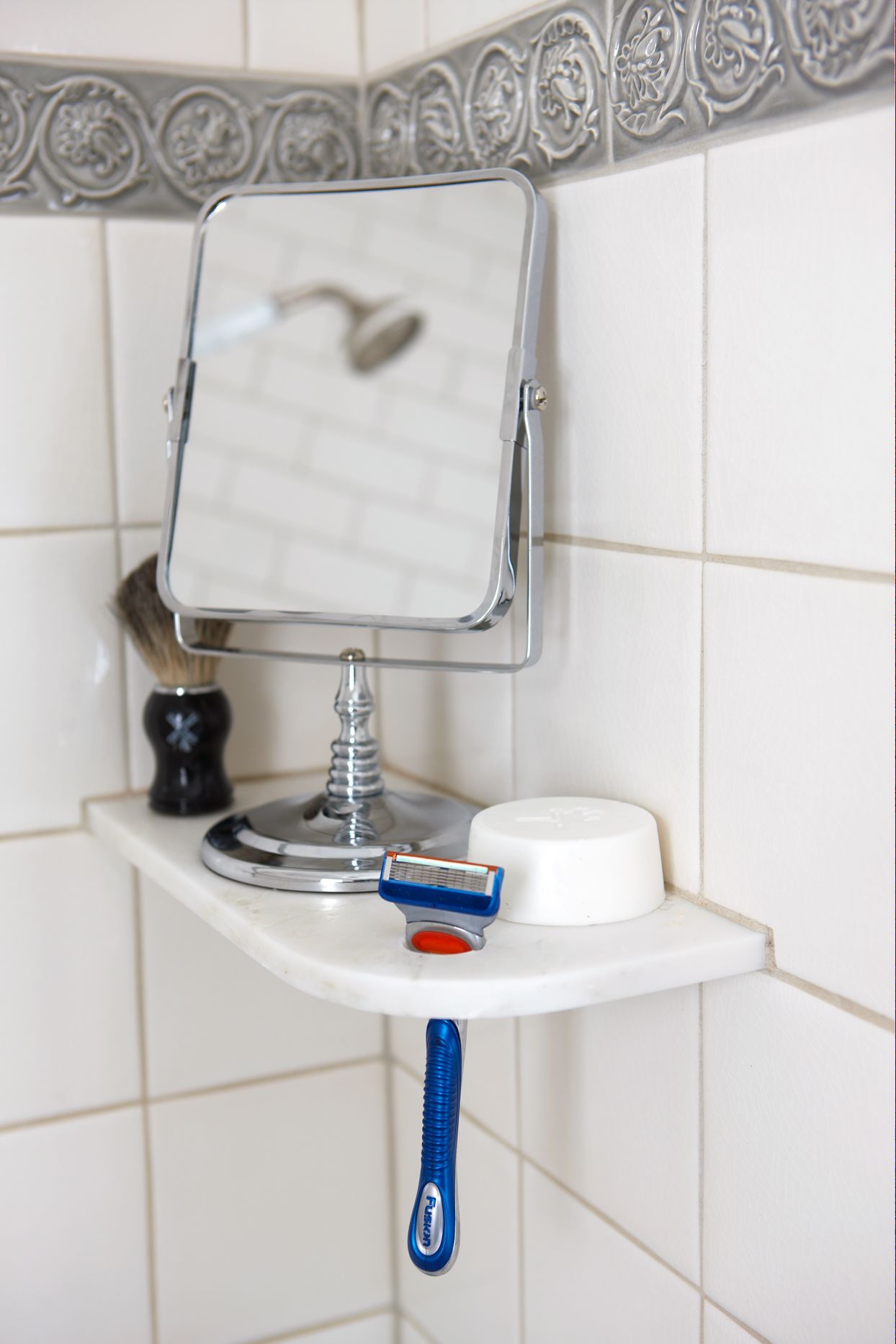 Stylish Open Storage

Store items near their point of use. If you shave in the tub or shower, for example, locate a mirror and razor close at hand. Stow towels in multiple places for easy access.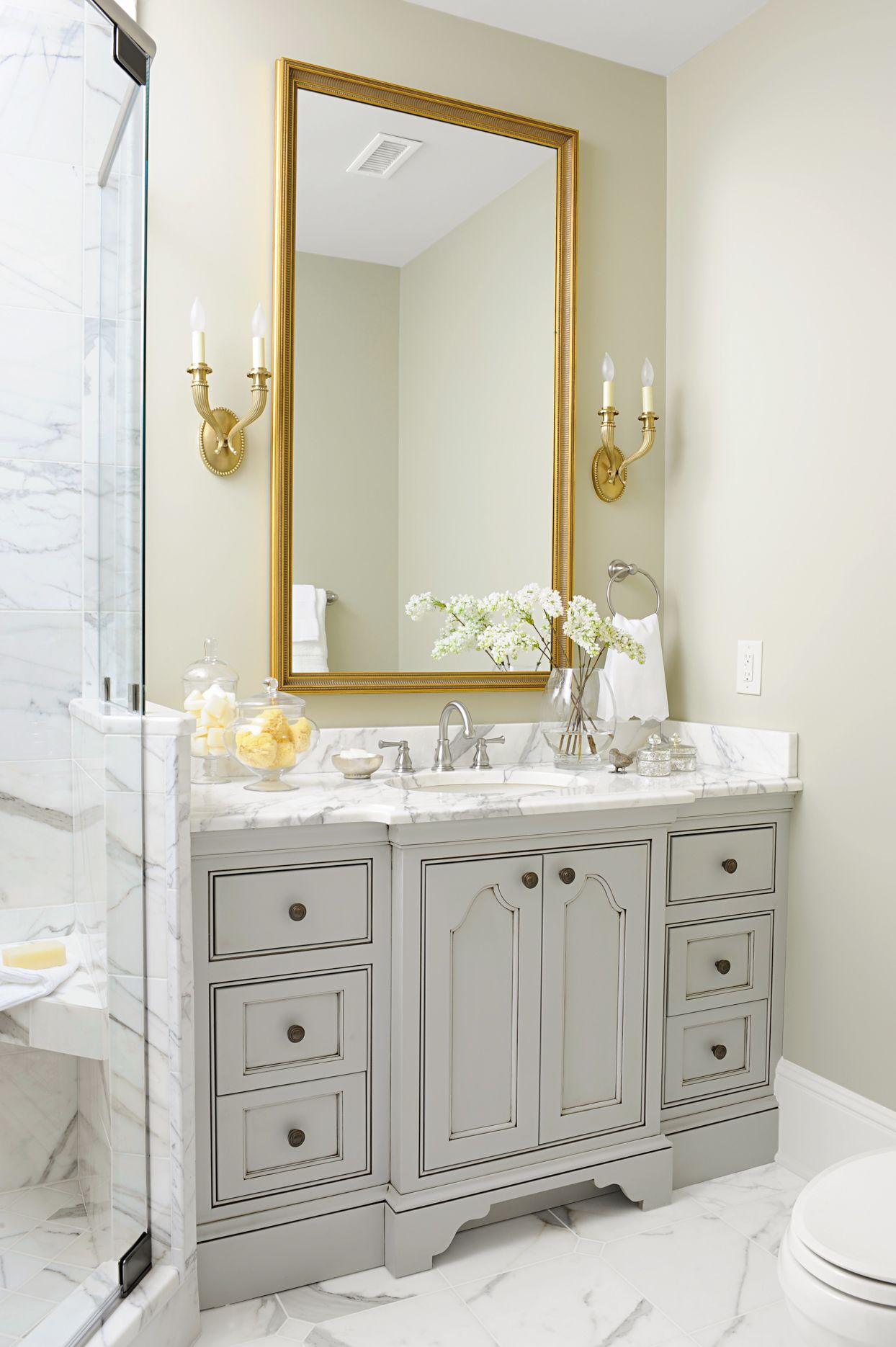 Built-In Vanity Storage

In this small bathroom, the vanity's shallow drawers offer a few extra inches of floor space without giving up much storage capacity. The larger cabinet area below the sink welcomes cleaners and other bath needs. Varying the depth of the drawers keeps items in check without wasting space. Drawer dividers are also a good way to keep things from becoming a jumbled mess. They ensure you can quickly find what you need in the morning and also reduce overpurchasing since everything is easily visible.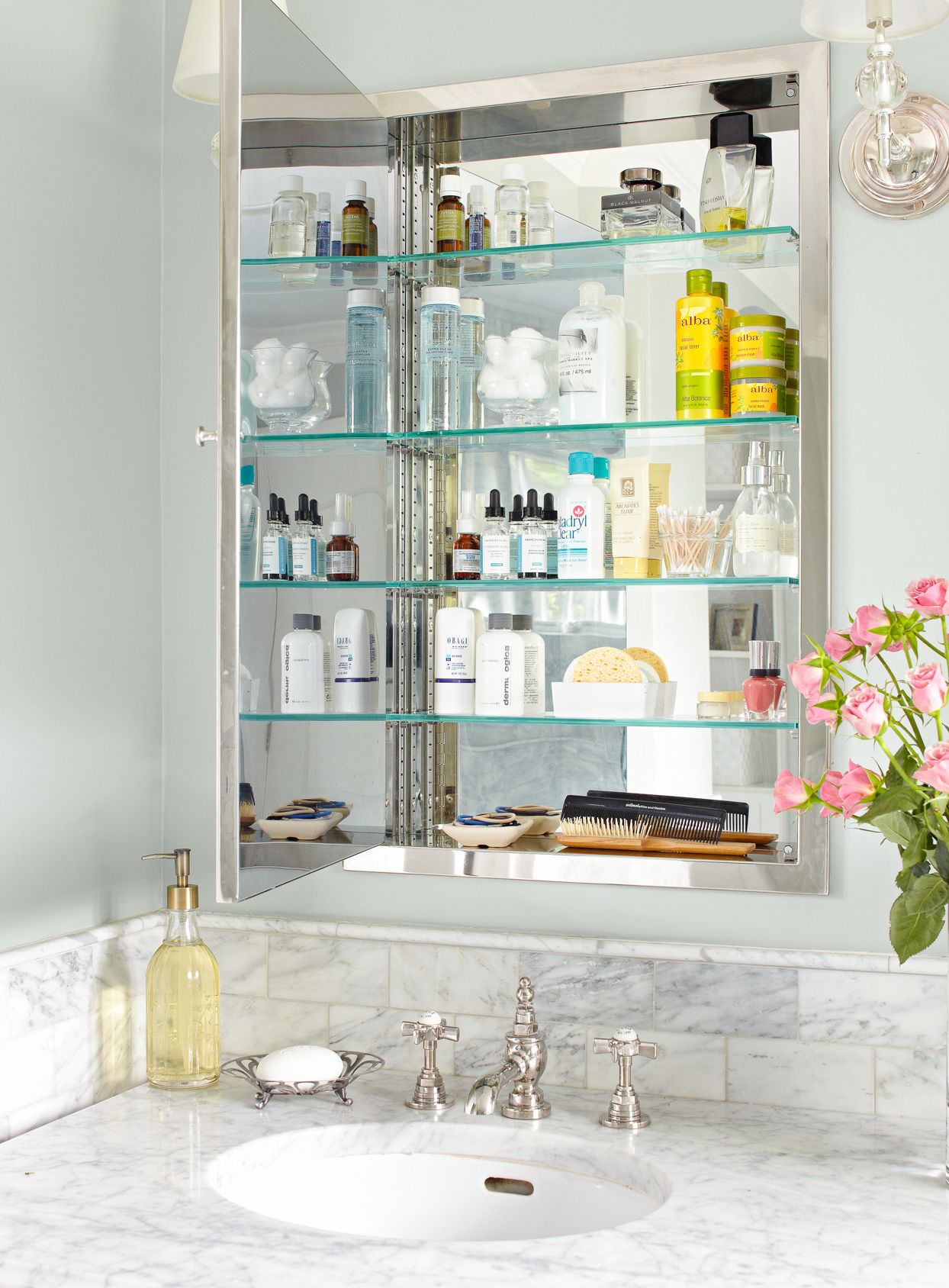 Concealed Bathroom Storage

Get makeup, lotions, and other bath products off the counter and out of sight with a medicine cabinet. This one provides several shelves of storage hidden behind the mirror. It allows easy access to daily-use items while maintaining an orderly look.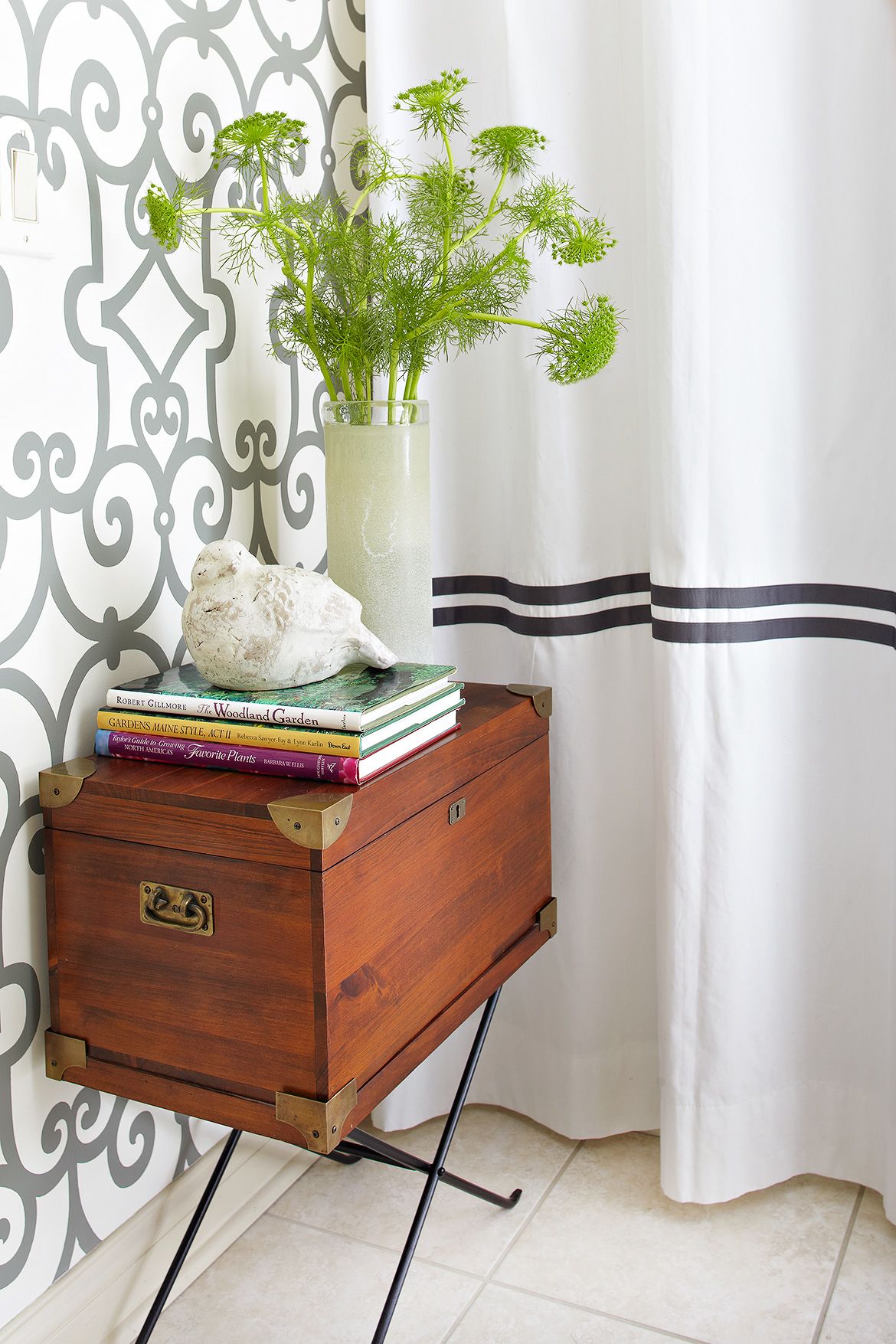 Repurposed Storage Cabinet

Repurpose items originally designed for other uses. This trunk, for example, was mounted on legs to bring it up to table-top height. It now keeps bath salts and extra towels dry while serving as display space in the bathroom.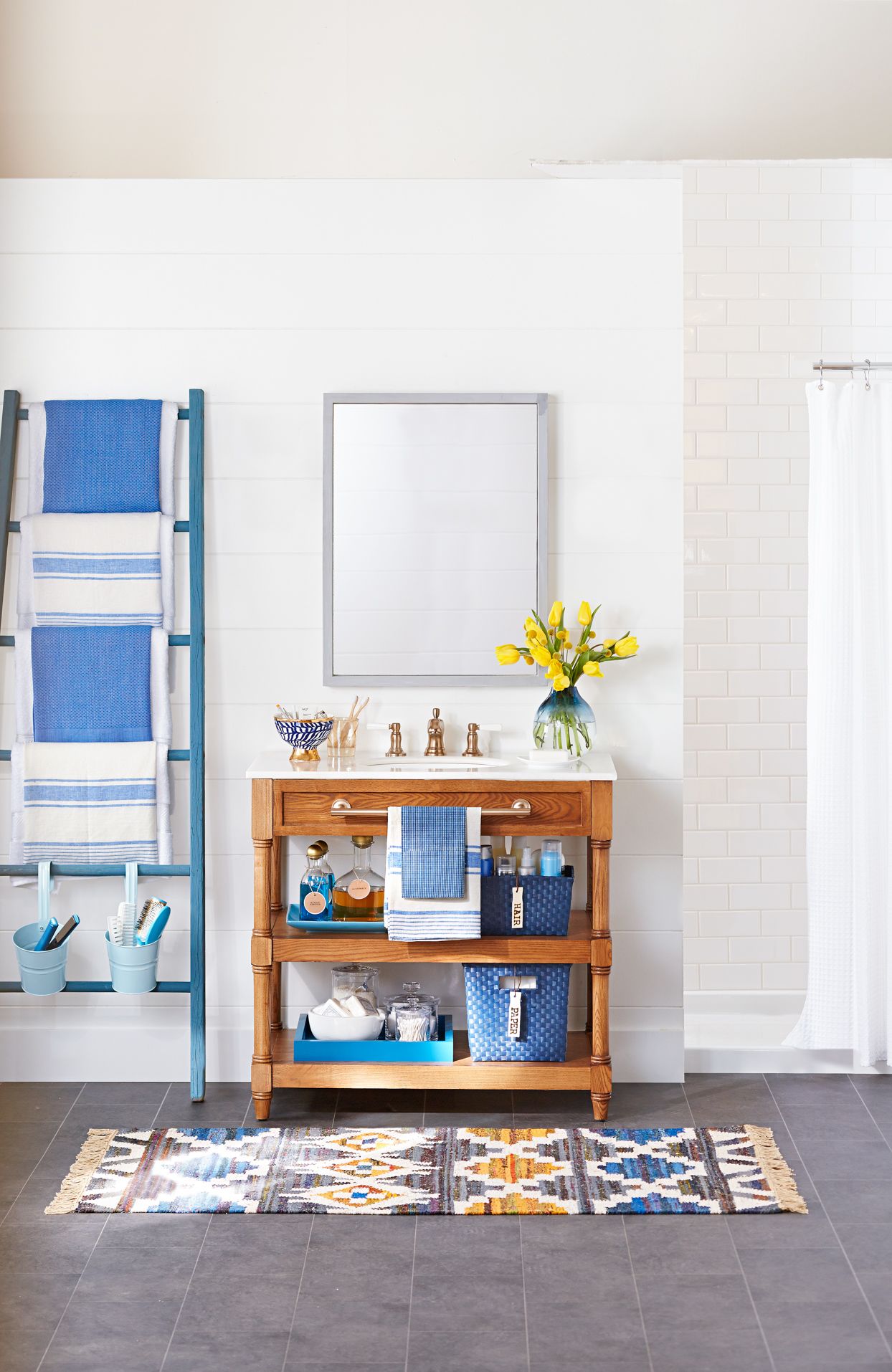 Wicker Basket Storage

Before you splurge on expensive storage solutions, scout the house for everyday items you can use for organizing. For instance, pottery bowls, serving platters, baskets, tin buckets, and glassware offer practicality and character. Leftover packaging containers and jars can also be given a facelift with decorative papers. Group items into containers by type (hair products, cosmetics, cleaning supplies).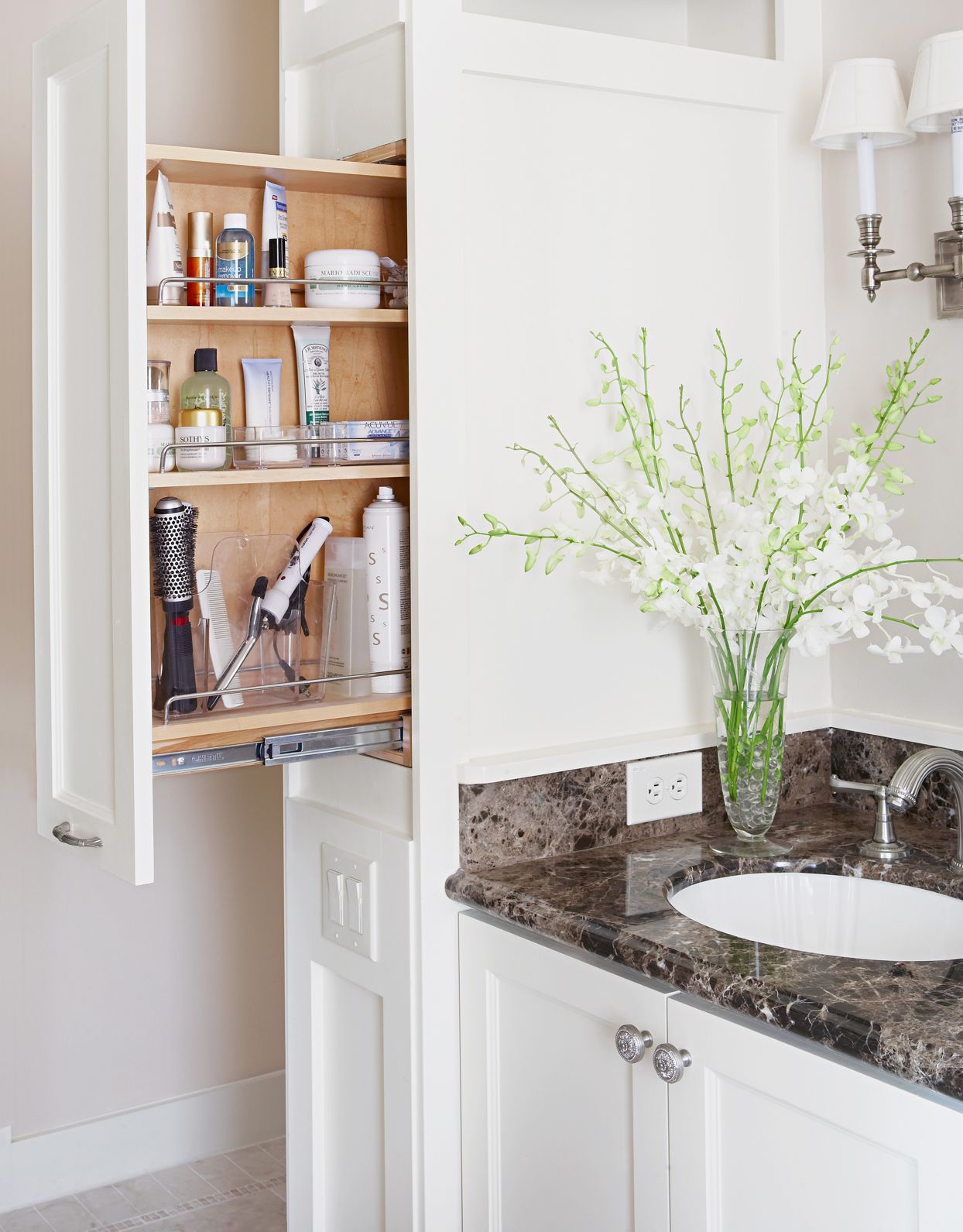 Built-In Drawers

A well-proportioned drawer can handle items of various shapes and sizes. Here, homeowners saved valuable floor space by building slide-out drawers between wall studs. Acrylic organizers keep items from falling out as the unit pulls out.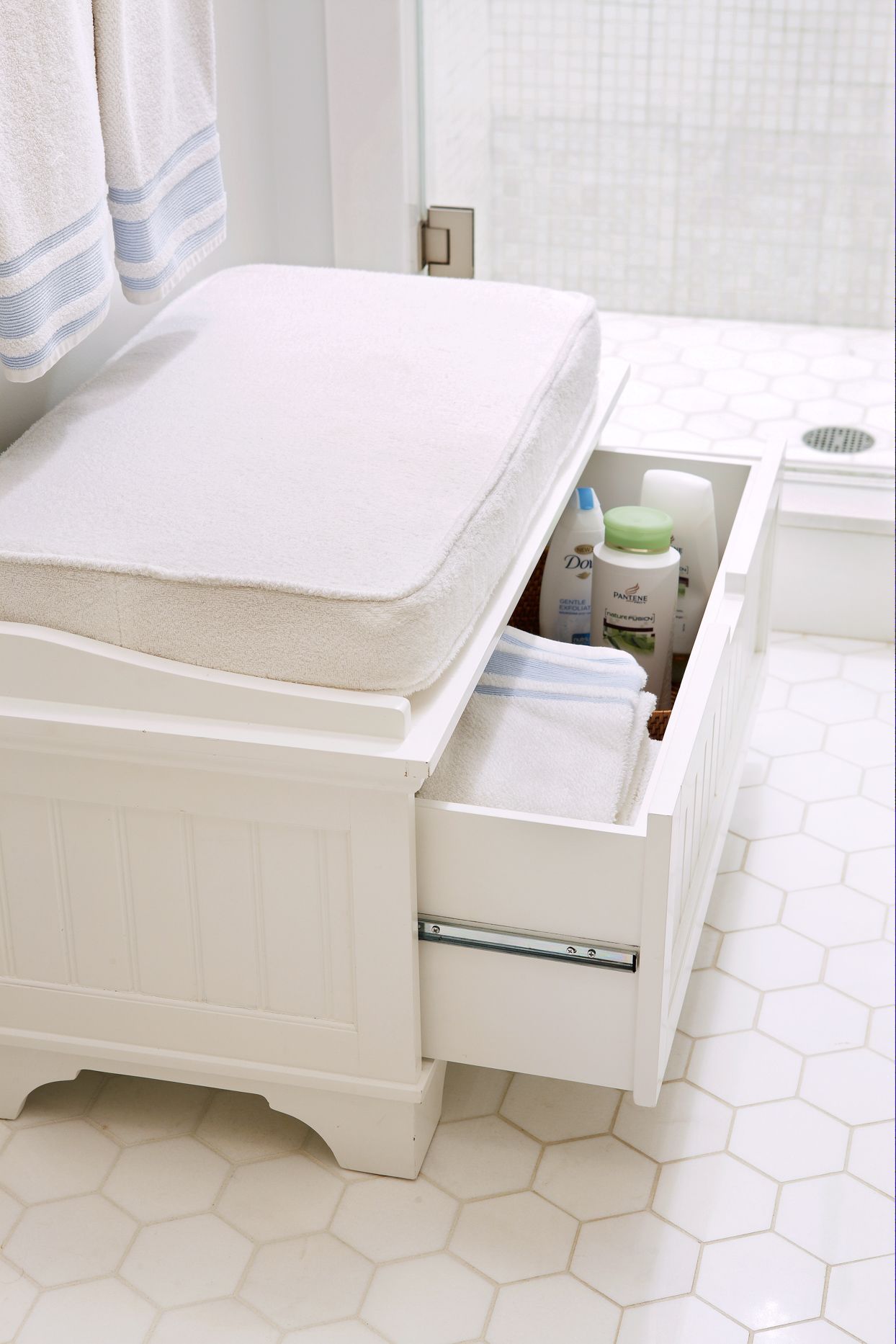 Bathroom Storage Furniture

Bring in bathroom furniture with hidden storage opportunities. This small bench features a deep drawer that's ideal for storing extra bath supplies and towels next to the shower. The cushioned top provides a handy spot to sit.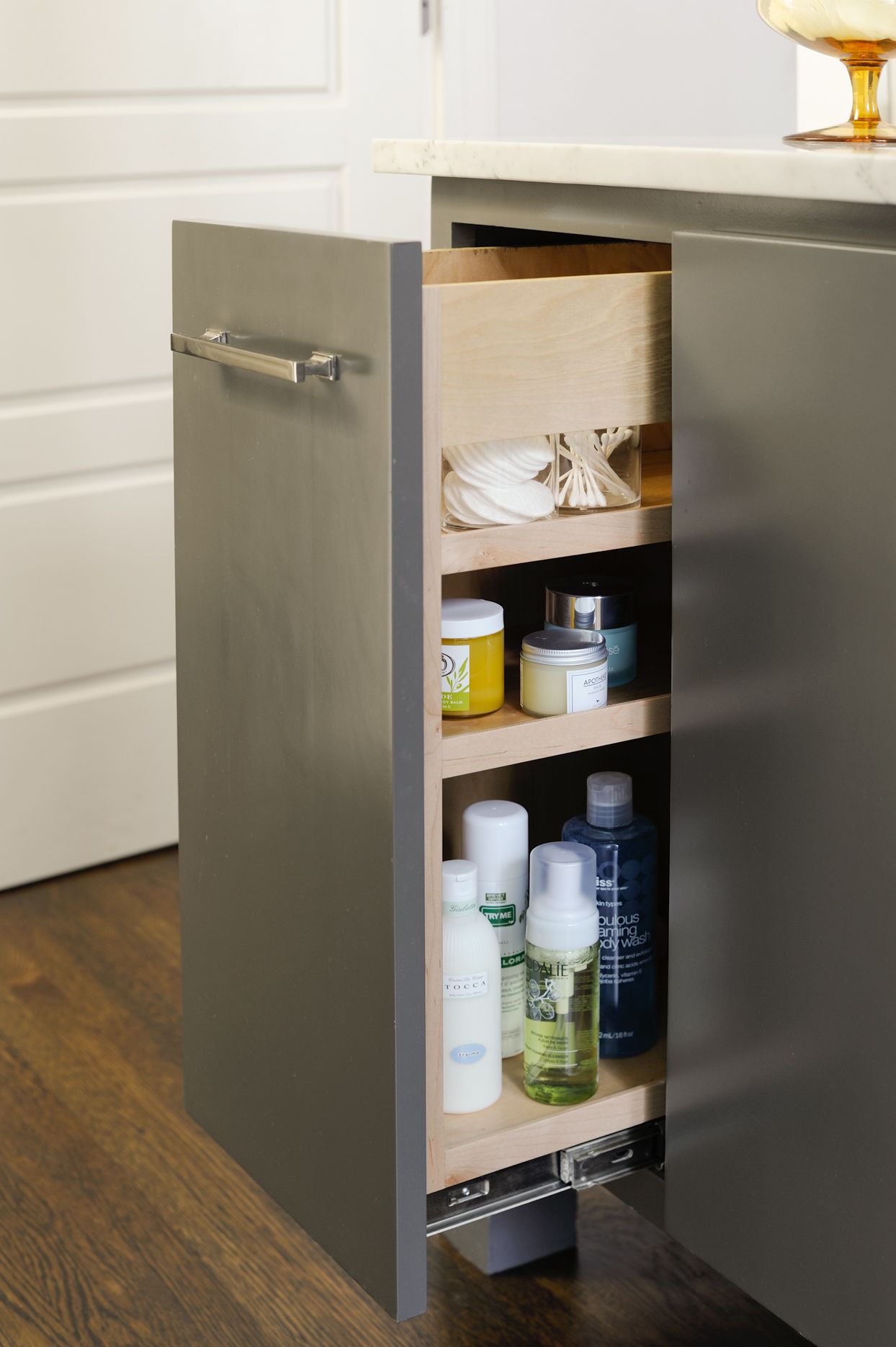 Smart Bathroom Storage Ideas

Clutter will take less of a toll on your bathroom if you group items in a logical spot. For example, keep extra rolls of toilet paper near the toilet, shampoo close to the shower, and bars of soap in a sink drawer. This pullout storage area holds skincare essentials near the sink.