Above all else, a bathroom needs to be clean and tidy. But it doesn't need to be purely functional, especially if you appreciate a nice atmosphere for bubble baths or mirror selfies. Add a cozy chair or some proper window treatments. You'll be amazed at how much it warms up the space. To spark some creativity in your own home, we've collected a slew of bathroom ideas to help you create an oasis for spa-level relaxation and style at home. Whether you're thinking of sprucing up the powder room and main bath, or you're embarking on a full-on ensuite renovation, we've got inspo to make your bathroom serious #goals. Take design advice from the likes of Leanne Ford, Commune, and Toledo Geller to create a space that's inspiring and calming-you just might never leave the tub!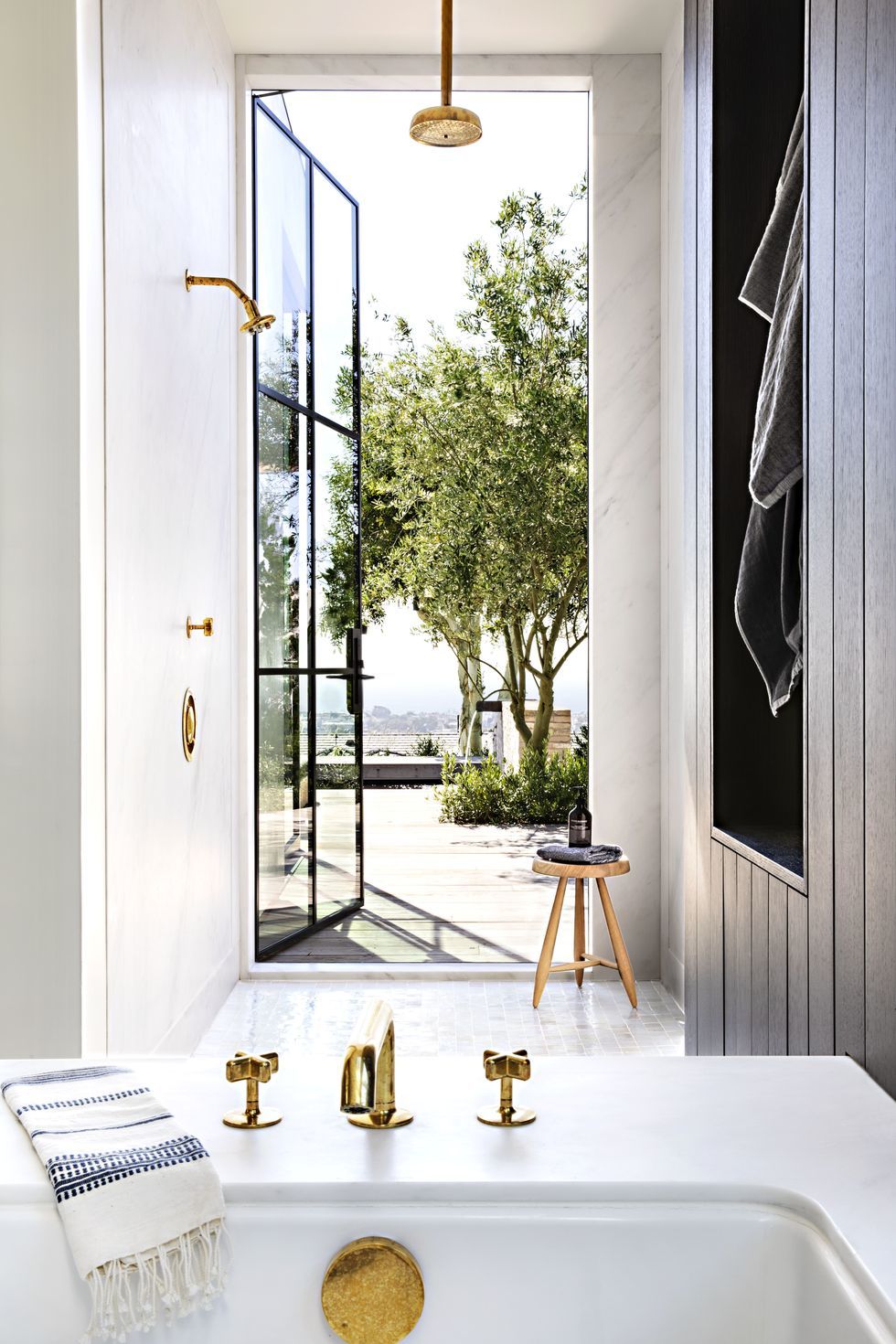 Bridge Inside and out

When you have a home that overlooks the Pacific Ocean, you want to make the most of it-even in the bathroom. Eric Olsen added this glass door (which leads to an outdoor shower!) off the main bath of his California home.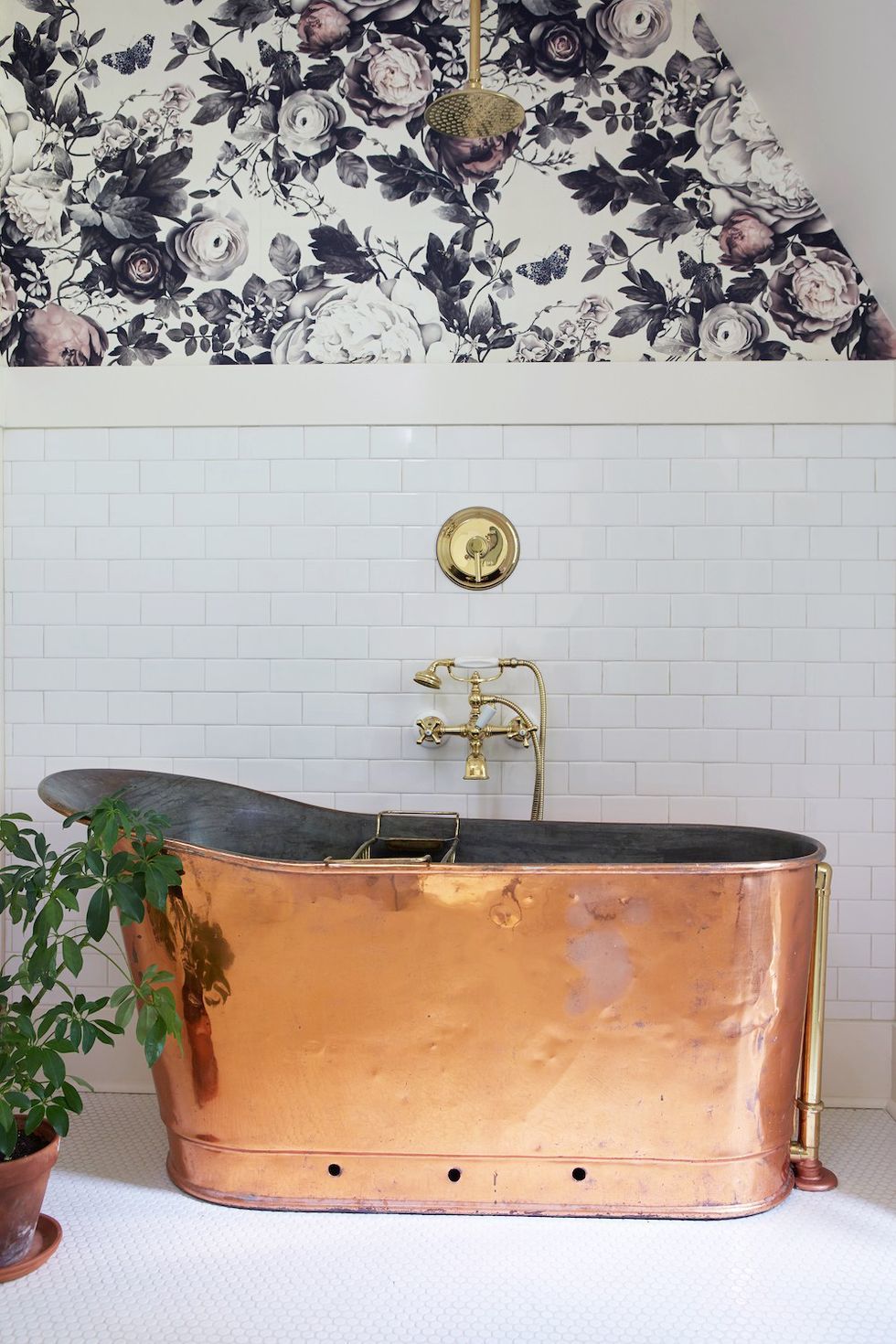 Get a Copper Tub

Once you see this copper tub situation designed by Leanne Ford, you can't unsee it. Your farmhouse bathroom dreams just got a little bit fancier.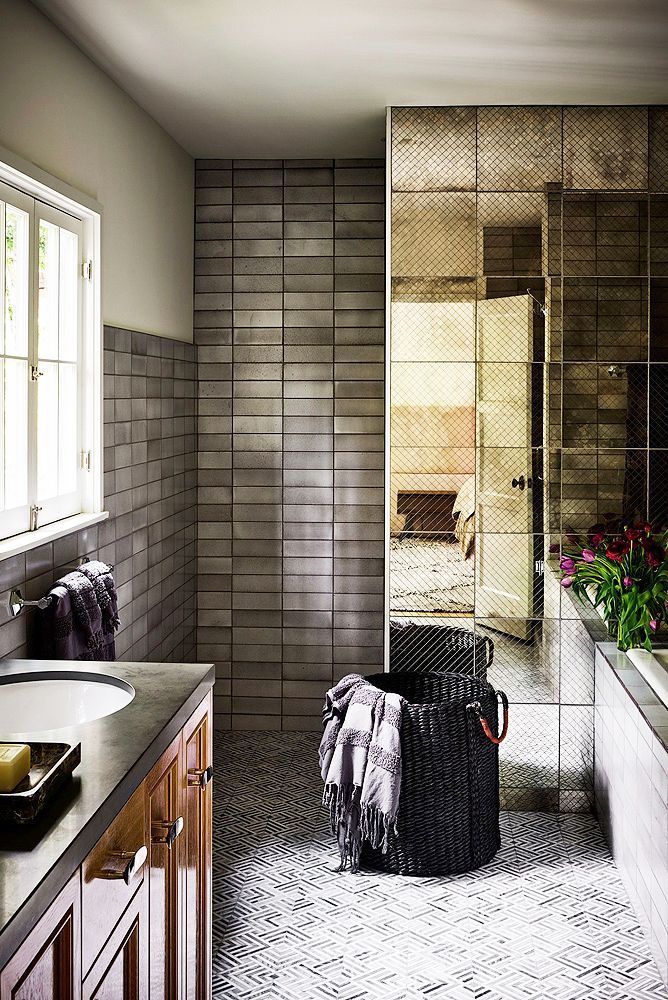 Add a Partition

A great way to add more privacy to a shared bathroom? Separate the toilet area from the tub and sink zones with a partition. Romanek Design Studio even manages to make it look sexy with smokey mirrored tiles that also make it feel larger and exude an airy of mystery and intrigue. They silver zellige tiles enhance this mood even more.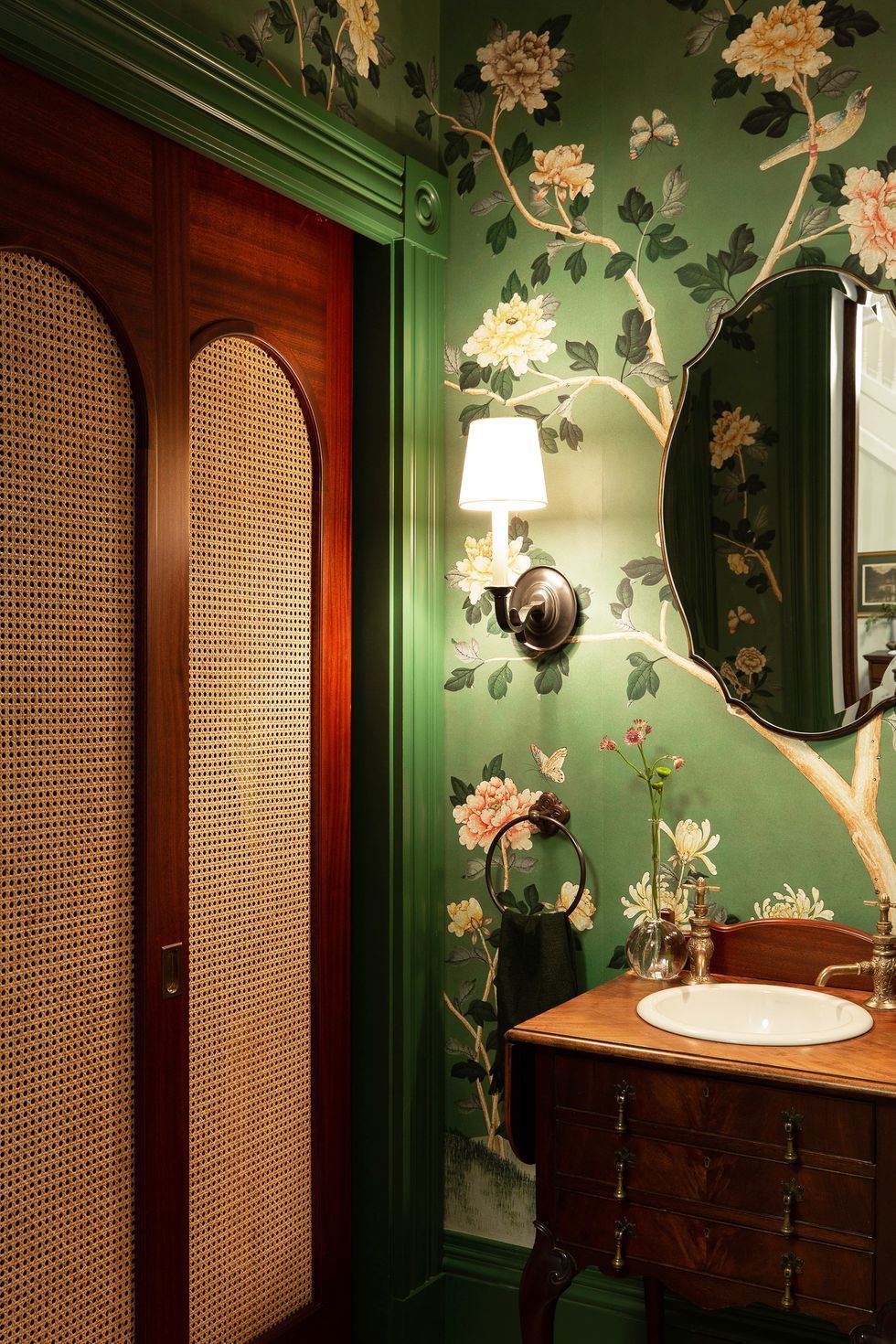 Save Space With Pocket Doors

"Everything feels sort of candlelit," says designer Jae Joo of this Boston home, and the elegant powder room is no exception. The ambient lighting radiates a soft glow, the wood finishes emit warmth, and the green floral wallpaper brings the entire room to life; together, these elements have a cocooning effect. And now for the logistical takeaways: Whether it's the entrance or a closet enclosure, replacing hinges and installing pocket doors will end up saving a lot of usable space in a small bathroom.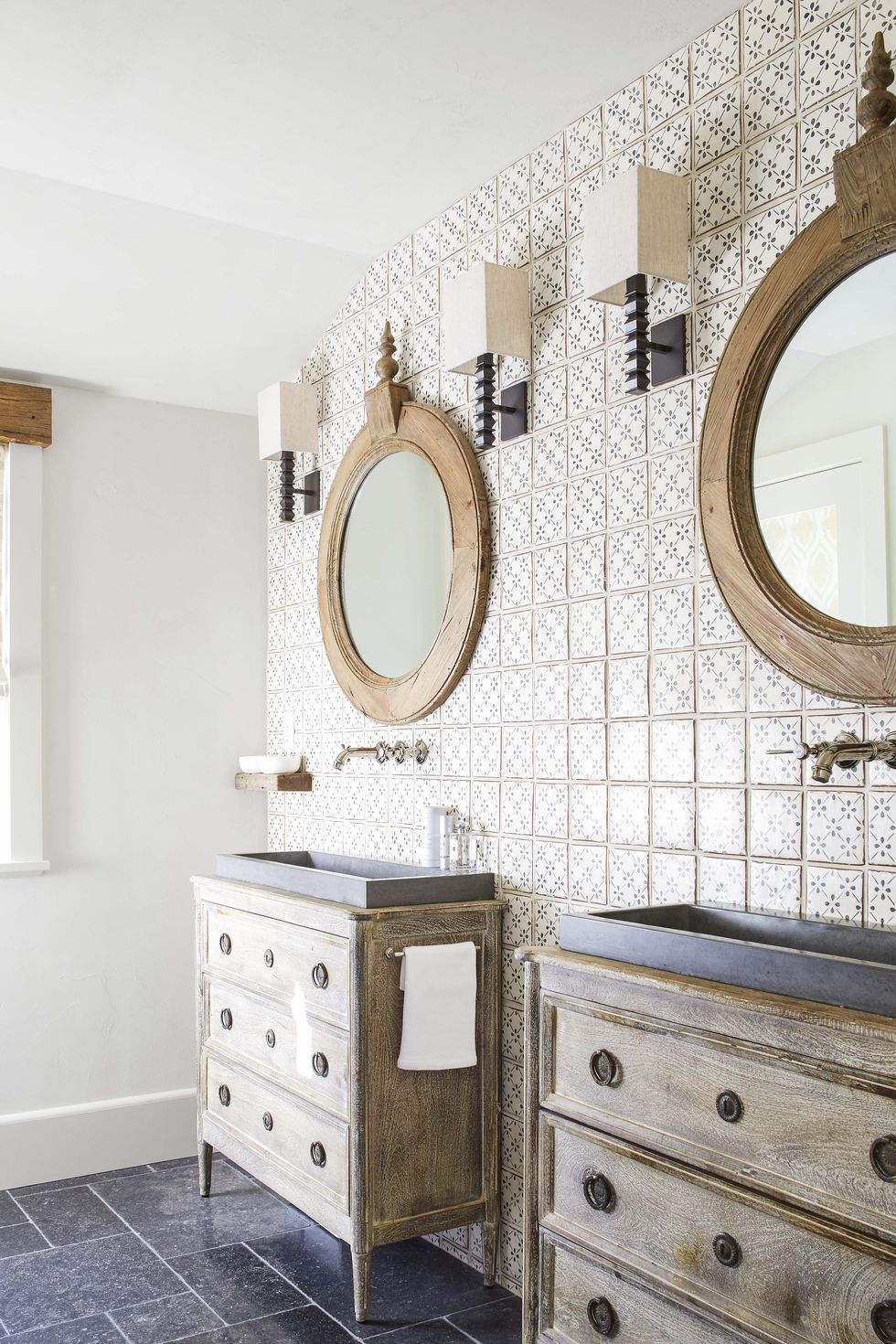 Go Rustic

In this castle-inspired home by Lisa Tharp, the designer continued the rustic French country theme into the bathroom with two wooden chests in lieu of traditional sink vanities and a painted tile wall for added texture.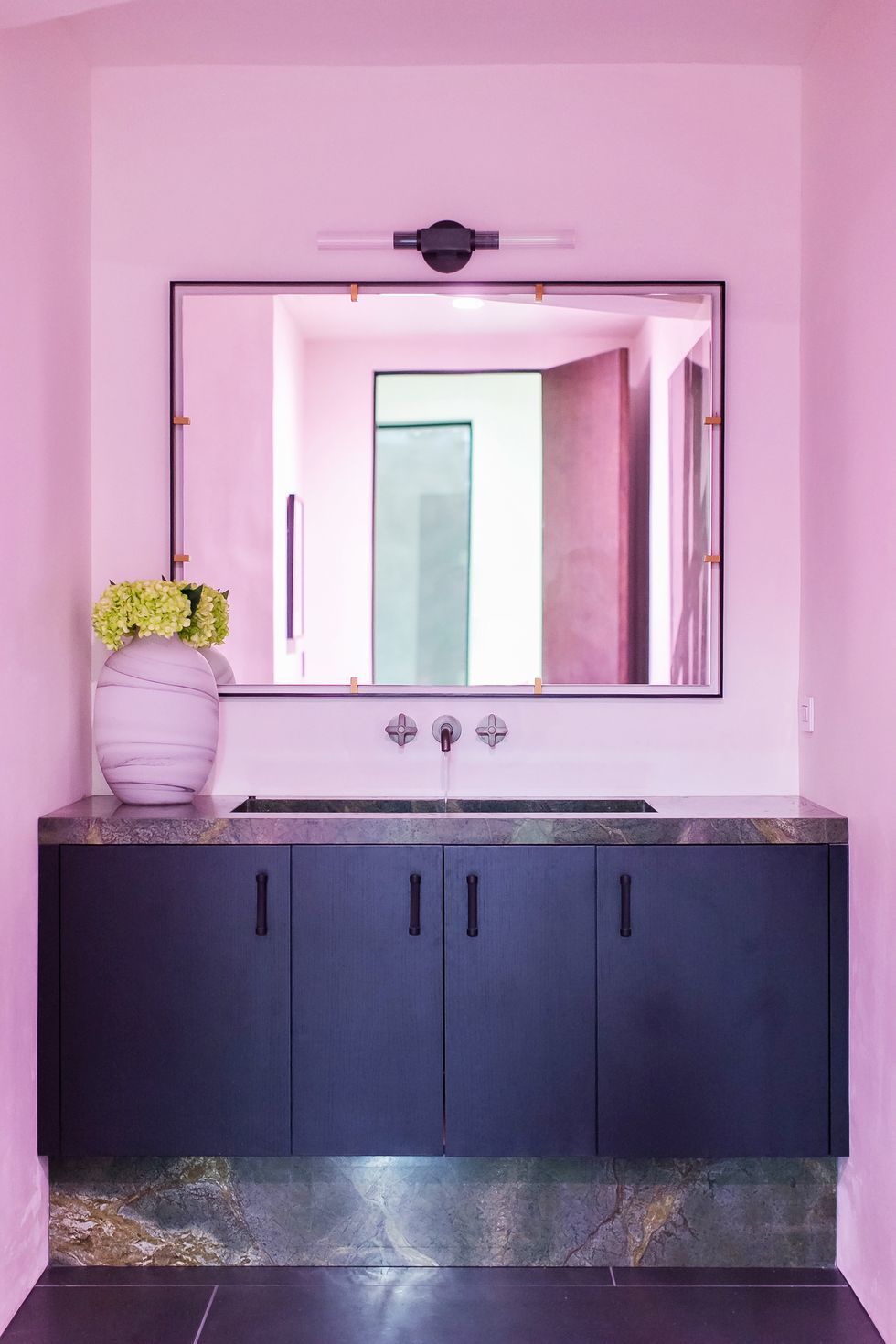 Install Circadian Rhythm Lights

Want your bathroom to bright and unique without the hassle and commitment of paint? Take note of this powder room by Breegan Jane, where circadian-rhythm color lights turn the cream walls temporarily pink.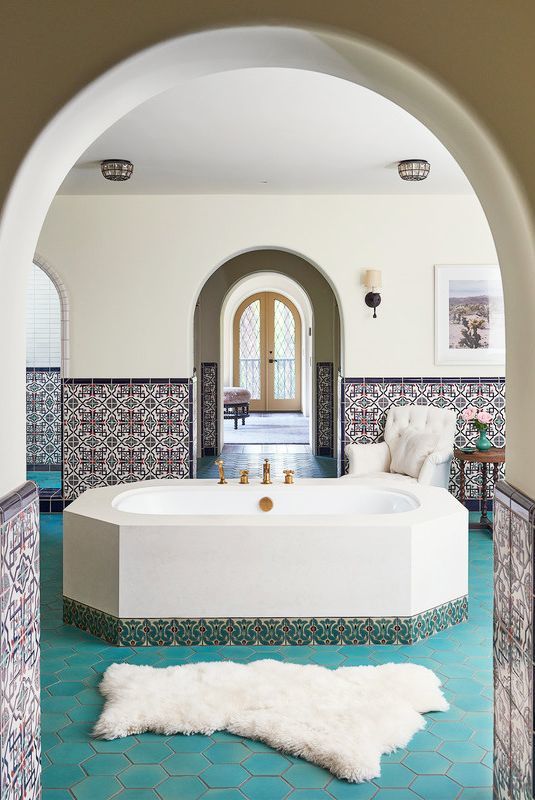 Pay Attention to Architectural Bones

Commune Design enhanced the Spanish style of this Los Angeles home by focusing attention on the archways leading to the curved balcony door in the bedroom and laying eye-catching Mediterranean tiles. The thoughtful layout is unique and special, but it still feels livable and comfortable.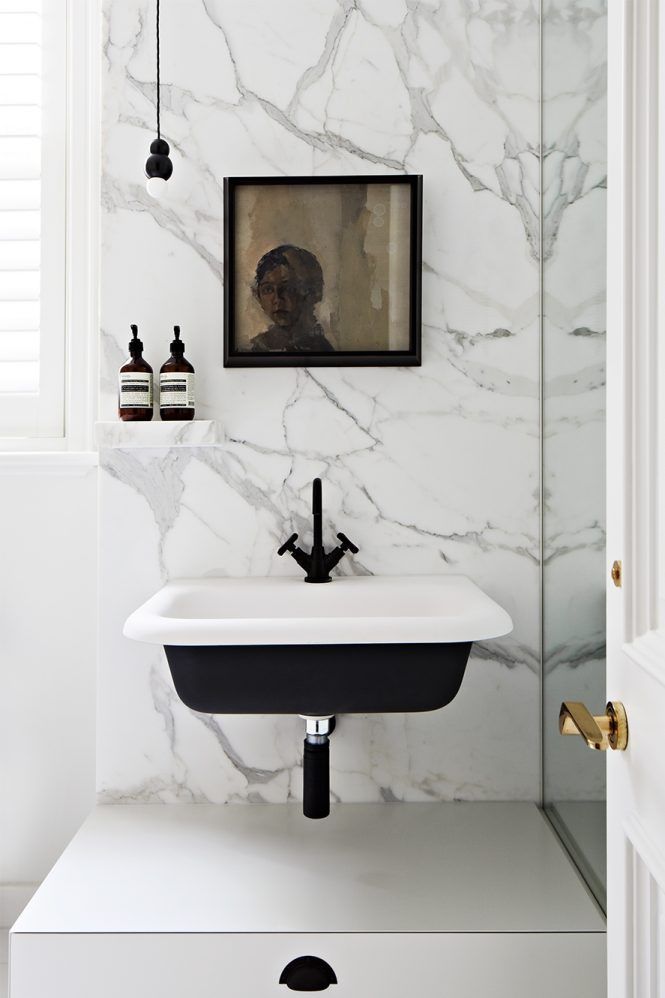 Forgo the Mirror

Small twist, revolutionary impact: Instead of hanging a mirror above the sink, consider displaying artwork instead as Hecker Guthrie did in this bathroom. Then put your hand soap and lotion on a small elevated shelf above the sink and hang a single slim pendant light instead of going the typical symmetrical route and flanking a sink area with sconces.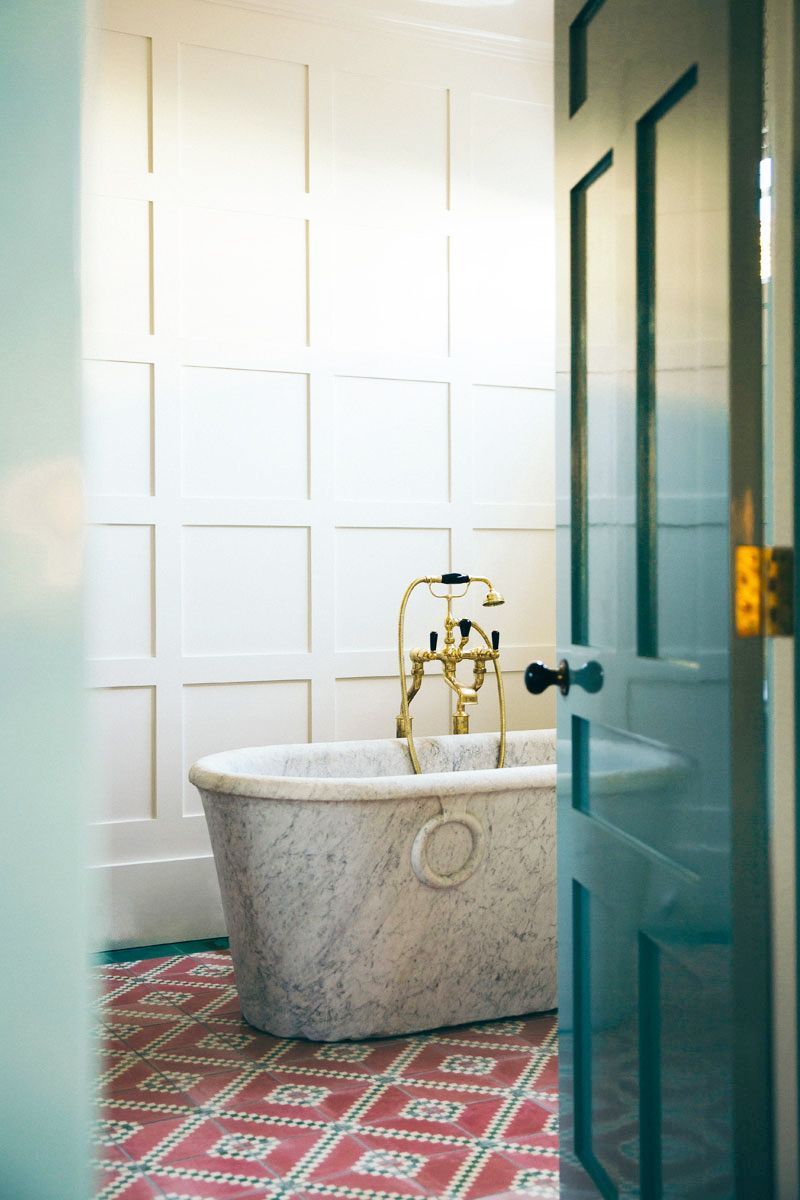 Pick the Right Tub

Though the striking freestanding marble tub with Victorian, old-school fixtures is the clear focal point of this bathroom by Anna Spiro Design, the tile floors set the foundation for the entire space (plus, their worn finish and playful design make it feel more approachable and historic).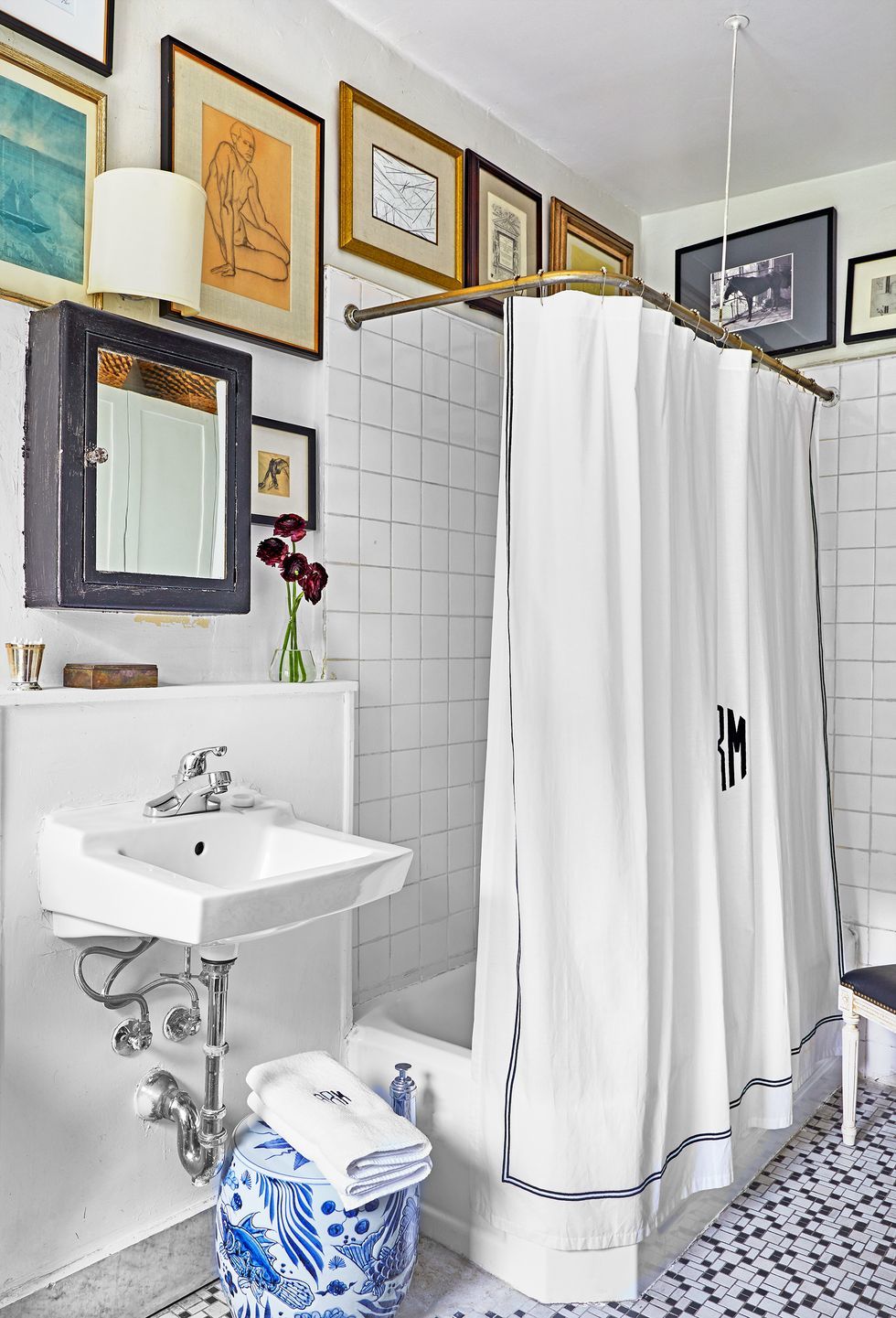 Hang a Gallery Wall

Sure, it might not be the first thing that comes to mind when you think bathroom decor, but what else are you going to do with that otherwise-unused space above your shower? Designer Alexander Reid shows how it adds some much-needed texture to an all-white bathroom (P.S. This is a great design choice for rentals!).